Selling your neighborhood
D.C.'s many subdivisions can be intimidating, confusing
Do you really know where you live?
When I started selling real estate in D.C. in the 1990s there were a number of neighborhood monikers that had withstood the test of time.
Everyone knew Georgetown, for example, with its expensive properties and the restaurants and shops that lined M Street and Wisconsin Avenue. Nearby Foggy Bottom was also well known; its name still produces the nervous giggles of a 10-year-old from transplants to our fair city.
Capitol Hill had always been a prominent section of the District although out-of-towners generally associated it with the government rather than the neighborhood of historic homes its residents know and love. And for other D.C. newbies, Dupont Circle was, and perhaps still is, a frustrating roundabout where one can drive in circles for an hour while working up the courage to veer off in the wrong direction, vowing never to return.
Areas like Cleveland Park and American University Park were often a mystery to newcomers who had never realized there was a suburban-like aspect to D.C. And why, they would ask, were there two different Chevy Chases and Takoma Parks?
As time passed and the District improved its economic base, increased development flourished. Legally known as Old City II, easily the Rodney Dangerfield of names, D.C.'s northwest area splintered into a number of new subdivisions. With the addition of each Starbucks a neighborhood name was born.
Initially, when development headed east from western parts of northwest D.C., we added Dupont East, the U Street Corridor, Logan Circle and Logan East, a cachet name for Shaw, which, thankfully, has returned to its roots as Shaw again.
Now we also have Bloomingdale, Mount Vernon Square, Truxton Circle, Kingman Park, NoMa and the Atlas District. Even Penn Quarter, one of the District's pricier downtown neighborhoods, was not much more than a decaying combination of dim sum restaurants and office buildings prior to 2004.
Because the boundaries of D.C. subdivisions are somewhat blurred, there are often days when I travel around the city never knowing where I am and according to whom. Still, real estate agents must be familiar with a number of areas so we can introduce them to our buyers and sing their praises on behalf of our sellers.
One good way to do this is by developing neighborhood profiles with information that can be kept in a folder or binder for review at an open house, inserted into a PowerPoint presentation to appear on a website or be accessed via tablet, or even take the form of a PDF that can be shared with potential buyers and their agents via email.
It's important to clarify that a neighborhood profile should not include facts or assumptions that could steer a buyer to or from a given area or tread in any way on fair housing laws. Be sure to let your real estate agent guide you in drawing that line in the sand.
Here are some items that sellers can provide to their agents to help buyers select their neighborhood and ultimately, their home.
• The URL of a website that provides information about the neighborhood
• Access to a listserv or other online forum that includes other residents of the area
• The latest edition of a local paper or community newsletter
• A Walkscore map (www.walkscore.com) that shows the home's proximity to transportation, recreation, shopping and nightlife
• Metrobus schedules and Zipcar locations
• Copies of articles about the neighborhood from periodicals and magazines
• Background information on properties in historic districts
• Information for pet parents: veterinarians, dog parks, daycare, walkers, etc.
• Reviews of favorite local restaurants and hangouts, shops and markets, and other areas of interest
So when you're putting your house on the market, increase the visibility and desirability of your area by assembling all the good stuff you would like to have known before you moved there and keep it handy for when your agent asks, "Is there anything in particular about your neighborhood that I should make buyers aware of?"
In real estate marketing, TMI does not apply.
Valerie M. Blake can be reached at Keller Williams Capital Properties, 202-246-8602 or at [email protected]. Each office is independently owned & operated. Equal Housing Opportunity.
How to prepare yourself in this seller's market
Millennials are putting down the avocado toast and picking up mortgages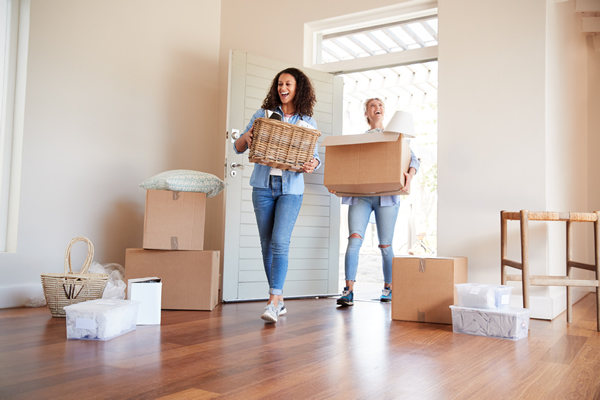 For the first time, Millennials are cutting back on spending money on multiple streaming subscriptions, $10 drinks, and avocado toast. They are dipping their feet into purchasing their first home. The current market conditions can be tough for some buyers though, so being prepared is more important now than ever.
The first step in the home buying process is finding the right real estate agent. Your agent should be trustworthy and someone who is knowledgeable about the area, sales contract, and local programs that may be able to save you money. Once you find the perfect agent, ask them to refer you to their preferred local lenders. When talking with lenders, not only should you focus on interest rates, but also ask about their in-house processing and underwriting. This may be able to give you a competitive advantage against other offers.
Once you've decided on your lender, they will need several documents to help them determine your eligible purchase price. Now is the perfect time to get your documents in order, including 30 days of pay stubs, two years of tax returns and/or W2s and 1099s, and two consecutive bank statements. Providing these documents in a timely manner can help expedite the pre-approval process and prevent delays once you're under contract. The lender will also look at your median credit score from the three major credit bureaus. Since your credit score has a direct effect on your interest rate, it's important to pay close attention to your score. If your credit score needs a little help, talk to your Realtor and lender to see if they have recommendations on how to boost your score or programs that may be able to help.
After you've been pre-approved, it's time to look at properties. With these current market conditions, properties typically don't stay on the market for very long. Depending on the type of property, some may only be on the market for a few days. Doing your due diligence at the beginning of your home search can help save you time and focus on the properties that really fit your criteria. Now is the time to make that wish list, visit neighborhoods, research schools, and get a really good idea of what you're looking for. In this market, it's very important to see a property as soon as it hits the market. By fully understanding your search criteria in advance and making sure you're available to see properties after work or on a lunch break, you will be better prepared to make an offer when "the one" hits the market.
The most common question I get now is, "should I wait?" In most cases, the cost of waiting can cost you. With historically low interest rates and housing prices continuing to increase, now is still a great time to purchase real estate. Being prepared, patient and having an informed Realtor and lender on your side will definitely help in this market.
Teddy Rojanadit is a licensed Realtor in D.C., Virginia, and Maryland with Bediz Group at Keller Williams Capital Properties. Follow him at @teddydcrealtor on Instagram, TikTok and Facebook. He can be reached at [email protected] or 202-664-3736.
The five-step downsizing plan
Set goals and a budget — then de-clutter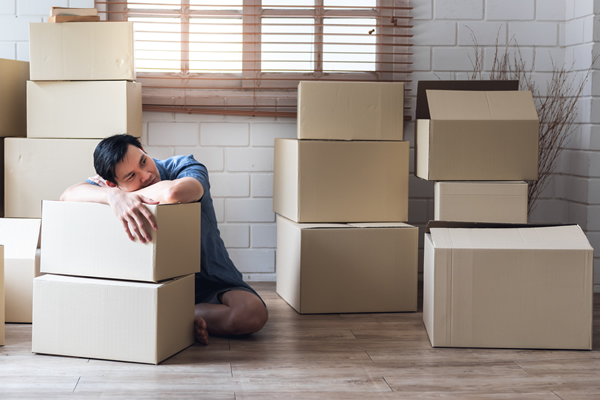 Are you considering downsizing? For any number of reasons, this might be a decision that makes sense at this point in your life.
Perhaps you have children that are now grown and have moved out, or you entertained large parties and those days have passed, now having more space than you can use. Maybe you simply want less home to take care of and fewer chores on your to-do list. Perhaps you'd like a smaller mortgage, so you can put the extra money toward other things. Or possibly, you're willing to pay a slightly higher mortgage so that you can have a smaller home in an area where you've always wanted to live. Whatever your reasons, if you're thinking of downsizing, having a plan can be extremely valuable. Those preparing to downsize may find that following this helpful five-step plan can make the process a smooth and successful experience:
• Think through your goals: This may seem like an obvious step, but it is one that people often overlook. As you think about downsizing, take the time to sit down and come up with a detailed list of your goals. Ask yourself the necessary questions that will help you to narrow and focus your search. These are questions like: What's important to you in life — being close to family and friends? Living in a place you love? Having easy access to medical care? Access to an international airport? Spend some time thinking through your priorities and desires. How much of a mortgage will you be able to pay, particularly if you are retiring or anticipating increased health care costs as you age? Maybe you're able to live mortgage free with the sale of your larger home.
How much square footage would you feel comfortable caring for? How will you prepare for the move? Thinking carefully about your future by working through important questions like these can help you move closer toward a concrete vision of your ideal downsizing situation and provide peace of mind and confidence during the process.
• Look for a location you love: Location is an important aspect of any real estate transaction, but this can be especially true when downsizing. What are your reasons for downsizing? Thinking this through may help you to choose a location that is ideal for your needs. Are you downsizing because you are getting older and health issues are a concern? If so, choosing a location close to a city center where you can easily access medical care might be important. Are you downsizing because you're tired of living in a large home in a suburban area and want easier access to amenities that a more urban environment may offer? If so, looking for more walkable neighborhoods closer to a larger metropolitan area might be important for you. Are you retiring and downsizing because you want to live in that gay-friendly city that you've always loved? Focus your home search there.
• Be sure to budget: After you've thought through your goals and decided on a desirable location, you'll want to spend time closely looking at your financial situation and coming up with a realistic budget to achieve your goals. Meeting with a financial professional to review your assets and debts, what you might make from the sale of your current home, and what the total costs of downsizing might be can be tremendously helpful, and can ensure that you make your move with financial confidence and security.
• Don't forget to declutter: Certainly, downsizing means you'll have less space – and this means less room for extra stuff. Before your move, take advantage of the downsizing process as an opportunity to let go of items you no longer truly need or use and to make space for new things and experiences. It is important to get started on this process early. Often, when people are downsizing, they still overestimate the amount of room they will have for extra items. Don't make this mistake. Taking the time to sit down and think about what will fit within your new space removes the stress of later having to dispose of those belongings after you move.
• Find the right agent: The importance of this step in your downsizing plan should not be overlooked. Whether you are staying relatively close to home or moving across the country, you will need an agent who knows the community you're interested in and can help direct you to neighborhoods and homes that will best fit your needs. This can particularly be true when you are an LGBTQ home buyer or seller and you want to ensure that you find not only a house that you love, but also a community where you can feel truly at home. Working with the right agent can reduce your stress, save time, and greatly increase your overall satisfaction with your real estate experience. Wondering how to find exactly the right agent for your needs? At GayRealEstate.com, that's where we come in.
Whatever your real estate needs – whether you are looking to buy, sell, upgrade, or downsize, at www.GayRealEstate.com, we are here for you. We are passionate about connecting LGBTQ home buyers and sellers across the country with agents who are talented, experienced, and committed to helping their clients achieve their real estate dreams. In any real estate experience, having an agent who knows and loves their community and who values each client, and understands that client's unique needs can be invaluable. We are dedicated to delivering that experience every time. You deserve nothing less. We look forward to helping you soon.
Jeff Hammerberg is founding CEO of Hammerberg & Associates, Inc. Reach him at 303-378-5526 or [email protected].
Interest rates are down, even in this seller's market
That shouldn't discourage buyers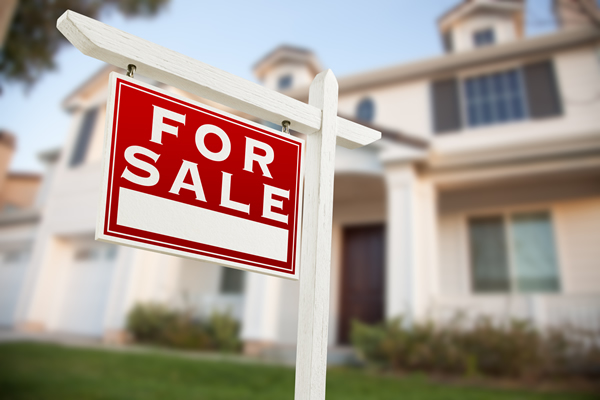 While it is true that in the last year, home sellers have been attracting multiple offers, as homes with more space, outdoor space, located close to parks, water features, and convenient transportation became highly desirable after most of the world stayed home in a global pandemic, home buyers still have reasons to look for a new home.
The average 30-year fixed-rate mortgage fell four basis points from the week prior to 2.98%, according to Freddie Mac's PMMS. Within the past almost three months, mortgage rates have only peaked above 3% one time.
Even as recently as a few years ago, many buyers were finding rates closer to 3.75%, 4%, or 4.25% depending on their credit and income. Even a change by one percentage point can alter the monthly payment for a home by up to a few hundred bucks a month. The benefit to having a mortgage is that you can lock in your monthly payment, known as PITI (Principal, Interest, Taxes, and Insurance) and the only variables are the condo fees or HOA fees (if there are any) and other utilities.
If buying a home has been on your radar lately, it might be worth talking to a reputable lender who has a good knowledge of the DMV market. Even if it's not part of your plan for the year, speaking with a lender sooner rather than later can help you devise an action plan to increase your savings toward a down payment, paying off certain bills or debts to help increase your credit score, and just in general do a financing "clean up" to position yourself for purchasing when the right time comes.
I have no crystal ball, but my suspicion is that as the world opens back up, and people have more options to travel, attend concerts, go to weddings, etc., the pent up demand for housing might relax a little, and buyers might be able to squeeze into the market with a little more ease.
I will be offering a home buyer seminar on Tuesday, July 13 with a local lender on Zoom.  If you want more information please contact me and I can send you the link to access.
Joseph Hudson is a Realtor with The Rutstein Group at Compass. Reach him at 703-587-0597 or [email protected].