Aretha's triple whammy
Queen of Soul's on a roll with great local concert, her best new album in years (and a book she wishes had never seen the light of day)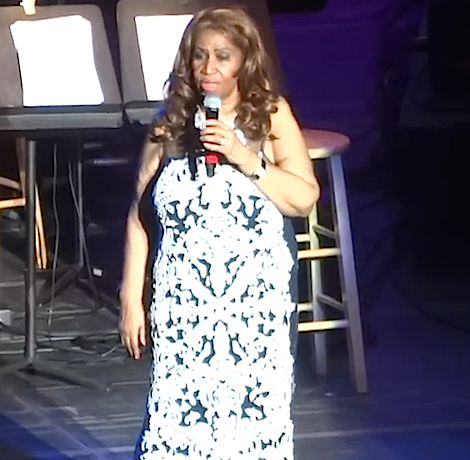 It wouldn't be an Aretha Franklin concert without at least one head-scratching oddity. For the legendary diva's latest concert in our region — last Thursday's show at the Lyric in Baltimore — she came up (sure 'nuff!) with a real winner: for no apparent reason, she sang the encore "The Way We Were" off stage.
For the first minute or so, I suspected it might be a recording and that she was simply too lazy to sing her encore live. If you've followed the Queen for any length of time, this notion is hardly outside the realm of possibility. Many others suspected the same as the approximately 98 percent-capacity crowd started pouring out of the theater in droves. But just as many were calling it a night, Franklin — still off stage — inserted a few geographically specific ad libs to the song. It was just another "WTF" moment in a legendary six-decade career (seven if you count her teenage gospel debut) that has been, especially in the last 15-odd years, as noted for its eccentricities and oddities as its music.
These quirks are not as random as they may seem at first glance. With Franklin, who's actually a lot more predictable than is widely acknowledged, her musical genius — and it truly is genius — is pretty much proportionate inversely with her indulgences, eccentricities and career- and relationship-sabotaging whims. A lifetime in show business has her well informed on just how much she can get away with and how much she has to deliver to keep the world eating out of her hand.
She did return, for a few fleeting moments, to wave good night while her orchestra — in another baffling choice — closed the show with a rousing instrumental rendition of the old warhorse "There's No Business Like Show Business."
It's actually a great time to be an Aretha fan. Late last month she released her best album since 1998 (there've only been a few) with the all-covers set "Aretha Franklin Sings the Great Diva Classics." Galaxies better than the interminably delayed 2011 train wreck known as "Aretha: A Woman Falling Out of Love," Franklin — a singer known for her way with covers throughout her career — tackles stalwarts like "I Will Survive," "I'm Every Woman," "Midnight Train to Georgia" and, most notably, Adele's "Rolling in the Deep," which she tore up in a live performance on "Late Show with David Letterman," a performance that went viral in September.
But if last week's Baltimore concert — more on that in a bit — and the new album are the first two pieces of a modern Aretha trifecta, the third is a controversial pork chop for the ages that will be discussed and debated for decades — no exaggeration — to come: David Ritz's towering biography "Respect: the Life of Aretha Franklin," which dropped just days after her album in October.
At first glance, it's easy to prematurely dismiss the book as a character assassination of almost "Mommie Dearest" proportions (not quite, but almost). The backstory is delicious: Ritz, having co-written Franklin's 1999 memoir "Aretha: From These Roots," laments in the "Respect" intro that he wasn't able to crack the famously private Franklin facade. The '99 book, although still a priceless piece of Franklin history in many ways, is about as honest and forthright as its heavily airbrushed cover photo (Franklin's wildly fluctuating weight has dogged her for years, yet the cover makes her look more like Iman than herself at the time).
"In my view," Ritz writes in the new book, "my two years of working on 'From These Roots' resulted in my failure to actualize the great potential in Aretha's narration. I didn't do what I set out to do. Since the publication of the book some 15 years ago, I have not rested easy. It took me a decade to recommit myself to the Aretha story, knowing that this time around, I would have to fly solo."
What results is a no-holds-barred dishfest that has had media outlets as far ranging as the Daily Mail and Gawker regurgitating its bitchiest passages (which are legion). From family fights with her sisters Carolyn and Erma (also both singers) to passive-aggressive intransigence and egotism gone mad working with collaborators such as Luther Vandross and producer Oliver Leibert, to endless canceling of engagements at the 11th hour, a habit that cost her dearly in the courtroom and drove former booking agent Ruth Bowen (a priceless source of Aretha legend, quoted here at length) nearly mad, "Respect" drips with unflattering tale after tale, the cumulative effect of which is damning, yes, but also rather sad. If even a tenth of its stories are true, Franklin is still an egomaniacal control freak who's impossible to deal with.
Modern-day Franklin would seem, at first glance, to be quite a different story. Having quit drinking and smoking many years ago and now having her weight under control after a mystery illness in the fall of 2010 — an episode she masterfully spun into an extended testimony/gospel vamp improvisation complete with de rigueur miraculous recovery that found her trotting Holy Ghost-style (the crowd ate it up) at last week's show — one would like to think Franklin is at peace. Sadly, Ritz says that's hardly the case. Although long banished from her inner circle, he makes a strong case now that she's an imperious monster surrounded by yes people who don't dare cross her. Beset by irrational fears — from her refusal to fly to her her habit of paying her band members cash which she carries around in a purse that's never out of her site (an assistant both brought it out before Thursday's show and retrieved it just as she left the stage so it was never out of her sight) — Ritz paints a portrait of a controlling and impulsive woman incapable of self scrutiny or critique.
Franklin, of course, begs to differ. She told the Wall Street Journal last week the book was "a book of trash" and nothing but "lies, lies and more lies." News broke this week that she's considering legal action.
It's an interesting conundrum because the book is not the crucifixion either Franklin or the more salacious outlets would have you believe. What's been totally lost in the discussion — hardly a surprise — is the book's many passages of balancing anecdotes. Even those who share the book's most unflattering tales — Carolyn, Erma and Bowen chief among them — are also some of Franklin's most loyal compatriots.
"My sister was always engaged in acts of kindness and charity that went unreported," Ritz quotes Erma as having said. "She and I would be watching the late news. There'd be a story about a woman who lost her home in a fire and the next thing you knew, Aretha was on the phone to the news station getting the woman's number. The next day she'd send her a check for thirty thousand dollars."
Brother and former manager Cecil is quoted as calling Aretha "an open-hearted person" and one who "always wanted to help her family." One gradually senses that Aretha is, at heart, a good person and altruistic when push comes to shove.
Many moments of sheer and utter joy are recalled such as one where Erma, singing backup for Aretha in the studio, remembers her sister cutting — in a mind-boggling display of brilliance — the hits "Day Dreaming" and "Rock Steady" on the same day.
"That was a marvelous day," she says. "Aretha absolutely tore up the vocal. We knew it was an instant classic."
Anytime a highly unflattering celebrity biography comes out — one thinks of everything from J. Randy Taraborrelli's "Call Her Miss Ross," Christopher Ciccone's "Life With My Sister Madonna," Carol Ann Harris's "Storms: My Life With Lindsey Buckingham and Fleetwood Mac" and many others — everyone debates the perceived verisimilitude of the books. Although opinions vary wildly — Taraborrelli even amended in a way, his Diana Ross books with a later, more balanced effort (2007's "Diana Ross: a Biography") — most would concur where there's smoke, there's at least some fire.
Groomed and mollycoddled by a doting father (the legendary Rev. C.L. Franklin) and armed with enough Grammys, RIAA certifications and life achievement awards (Rolling Stone even voted her the best singer of all time — an accolade she's sure to have pointed out every time she's introduced), it's easy to see how someone like Franklin could manage to live in her own little world, largely immune to anything she wishes to ignore. (A curious side note: Ritz quotes Carolyn as saying how happy she was to hear of the Stonewall riots in 1969; Aretha, who has supported gay causes in more recent years, initially "found the topic distasteful," Ritz says.)
The best argument against Ritz's book, which has gotten strong reviews in USA Today and the New York Times, is that the vast majority of the people he quotes, such as Aretha's siblings and the voluminously quoted Bowen, are dead.
"He offers no proof that he interviewed them," says Roger Friedman, writing for showbiz411.com. "Ritz wrote a whole book about Ray Charles. But none of the Ray Charles info in 'Respect' was in the Ray book. Suddenly a dead Ray Charles has a whole lot of new quotes about Aretha Franklin."
It's a good point, but hardly a damning one. Having co-written a whole book with Charles, (1978's "Brother Ray"), it's wholly conceivable that the two spent many hours together and that Ritz could have substantial outtakes Charles either didn't want in his own book or one party or the other didn't think were pertinent.
Also curiously absent are the slightest comments or input from any of Franklin's four sons, two of whom (again, oddly) are pictured with her in the booklet for her new album. It's debatable the degree to which Franklin herself actually raised these boys, two of whom were born when she was a teen. A passing reference from sister-in-law Earline notes that at one point in the early '70s, "Clarence and Eddie were back in Detroit being cared for by Big Mama (Franklin's grandmother)," and "Teddy was being raised by his father's folks." While Teddy played guitar for his mom for years, at times hawking his own recordings outside her shows, the Franklin children are largely a mystery. While Diana Ross counters much of her negative press with united-front photos of her with all five smiling grown children in tow every time she gets an award, I don't know that a single photo of Franklin with all four of her boys has ever surfaced publicly (Tina Turner's grown sons are equally as low-key and almost never seen).
This absence of comment is telling. A historian as thorough as Ritz surely tried to get their input. There are a few other flaws with "Respect." Although perhaps unavoidable considering Ritz knows Franklin personally and witnessed some of the incidents first hand, the shifts into first person are jarring. And there are curious omissions. For all the talk of Aretha's heavily religious (albeit liberal) formative years, we leave without the slightest sense of whether she has been much of a church goer in her adult years or, if celebrity and travel prevent it, where she gets her spiritual needs met now. Bishop Carlton Pearson was her guest at her 2012 Washington concert at DAR Constitution Hall and her faith background is essential to her persona. And although her appearance on a 1994 episode of "Saturday Night Live" might be seen as a minor matter overall, it gives an interesting insight into the legend. Perhaps compensating for a not-quite-ready-for-prime-time guest host Nancy Kerrigan (fresh off the '94 Olympics) Franklin, in addition to being that week's musical guest, also hilariously spoofs her persona in a mock BET interview sketch. If nothing else, it shows Franklin does not always take herself as seriously as Ritz and his flock of mostly dead mudslingers would have you believe. And she hardly sings her hit "Angel" at every concert as Ritz posits: in fact the only time she's sung it at any of her D.C. concerts in the last decade was at her summer 2011 show at Wolf Trap.
Aretha's cousin and long-time back-up singer Brenda Corbett, very much alive yet not in her usual spot at last week's concert, is, however, quoted and is as forthcoming and candid as Carolyn and Erma (both, along with brother Cecil, sadly gone) were.
"I've been singing background with my cousin for some 42 years," Ritz quotes her as saying. "And I still don't know — record from record or concert from concert — where she's going to hire me or fire me. Months will go by when she cuts off all communication with me. She's furious with me and I never know why. Then she'll call and we're back together like nothing ever happened."
It's a pattern Ritz says happens over and over with family and longtime associates. And like abuse patterns — when many people over decades have eerily similar stories — the tales gain traction.
Ritz's book ultimately succeeds because it holistically presents a balanced psychological portrait of the great legend. It's an unexpectedly satisfying unofficial companion to Anthony Heilbut's brilliant 2012 book "The Fan Who Knew Too Much: Aretha Franklin, the Rise of the Soap Opera, Children of the Gospel Church and Other Meditations." Though only part of it focuses on Franklin, it's the most contextualizing thing about her that's ever been written. Ritz also deserves credit for having the balls to publish this while Franklin (72) is still alive. He could easily have taken the Darwin Porter (known for his trashy celeb  bios always published within a year of the subject's passing) approach, but he opted to forge ahead.
So what's the deal with Aretha? Is it just Norma Desmond-ism — talent-plus-ego run amok?
Perhaps a quote from Carolyn sums it up best: "I think she was basically afraid that she wasn't enough," Ritz quotes her as saying. "Crazy as it sounds, she was afraid that she wasn't good enough as a singer, pretty enough as a woman or devoted enough as a mother. I don't know what to call it except deep, deep insecurity.
Ritz offers his own summation in the book's coda. "In her troubled mind," he writes, "control is the antidote to fear. She hires, fires and rehires a battery of publicists, booking agents and managers because, when all is said and done, she cannot relinquish control. … When these efforts fail, she deflects the blame. Self-scrutiny is not her way. Her methods of denial have been perfected over a lifetime." He also writes, though, that she's the "ultimate survivor, a symbol of strength" who "keeps moving forward, no matter what."
Ritz also gains credibility to an extent because his love and admiration for the woman — of which he's unabashed — comes shining through. His laments about the things he wishes Aretha would do, the career twists and turns he longs for her to have made, echo those expressed by many a gay man for the divas they love. With Franklin, it's especially sad because the sheer magnitude of her greatest great moments indicate how much more she could have accomplished if she had personal discipline, the ability for introspection, a management team whose advice she heeded and better artistic instincts. Hers, unfortunately, have just as often let her down (like attempting a ballet routine at a Clive Davis tribute with a straight face) as reinforced or at times even expanded her legend (subbing memorably for an ailing Pavarotti at the '98 Grammys).
His description of his ultimate dream for her furnishes a lovely, though bittersweet, moment: "I wanted her to realize a concert with only a superb jazz trio behind her as she sings George Gershwin and Cole Porter and the blues ballads of Percy Mayfield," he writes. "I wanted her to sit at the piano and accompany herself as she revisits her best songs and the songs of Thomas A. Dorsey and James Cleveland and Curtis Mayfield" and to "put her performing and recording career in the hands of producers noted for impeccable taste, musical restraint and unfettered imagination." They're all things, sadly, that will likely never happen.
Leaving an Aretha concert, one has many similar thoughts. Her shows vary in quality — like Ritz, I've seen her on several occasions, merely going through the motions and serving up adequate, but hardly inspiring, renditions of her classic hits.
But catch her on a good night — and last Thursday was one — and there are magical moments to be had amidst the clutter (did we really need an on-stage presentation from the local Delta Sigma Theta chapter?) and repetition (she's used Jackie Wilson's "Your Love Keeps Lifting Me," a song she's never recorded, as her opening number for several years now; it's a fine song she delivers solidly, but the lack of imagination considering her vast catalogue is inane).
Her cut from "Waiting to Exhale," "Hurts Like Hell," was a delicious surprise, that gave her a great little musical cushion upon which to unfurl her trademark melismas, "It's Just Your Love" was a wildly unexpected deep album cut from the "Jump To It" album and the aforementioned testimony vamp had all the energy and passion one would expect from a soul legend and product of the church whose authenticity of faith has never been questioned.
Probably a little shy in terms of overall quality compared to her Nov. 2012 show at DAR (her last in the region), which included scintillating renditions of "Day Dreaming," "Think" and "Something He Can Feel," the Baltimore concert was still highly enjoyable. She looked resplendent in two different gowns and was far more spry and mobile than she was at her heaviest about five years ago. Even with the repetition, the woman truly never gives the same show twice. She mixes up her set list oceans more than her contemporaries like Dionne Warwick, Gladys Knight or Diana Ross, whose set list is essentially the same one she's been using the last five years.
It's all part of the joy and frustration of being an Aretha Franklin fan. As Ritz has learned the hard way, you either take the Queen on her terms or you don't take her at all. Each person, fan and minion alike, has to decide for him- or herself if the sweet outweighs the bitter. Last Thursday night, it did.
Overture (orchestra)
• Introduction of Aretha (8:52 p.m.)
It's Just Your Love
gospel vamp/testimony
Chain of Fools (w/ dancers)
band jam — Another Star/band solos
• recorded track — Aretha returns dancing with Willie Wilkerson
• presentation from Delta Sigma Theta
• recognition of honored guests
I Remember (Keyshia Cole)
You Send Me (Aretha at the piano)
Freeway of Love (with dancers)
Respect (with dancers)
ENCORE
No Business Like Show Business (orchestra)
(show ends at 10:30 p.m.)
Netflix resurrects Dahmer, triggering criticism
Milwaukee gay activist says series re-traumatizes victims' families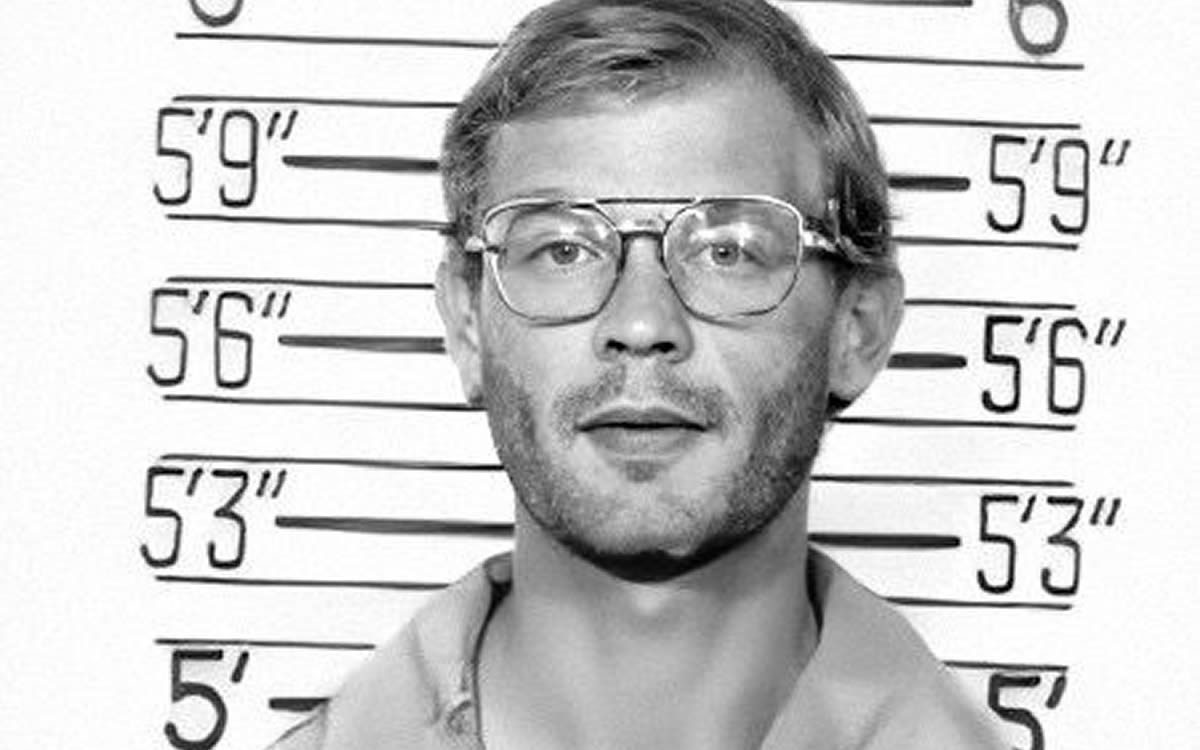 A 10-episode series on gay serial killer Jeffrey Dahmer released by Netflix on Sept. 21 captures in chilling detail Dahmer's 13-year murder spree that took place mostly in Milwaukee between 1978 and 1991 in which 17 young mostly gay men, 11 of whom were Black, lost their lives.
The dramatized series, with actor Evan Peters playing the lead role of Dahmer, shows how Dahmer met many of his victims in Milwaukee gay bars, lured them to his apartment by promising to pay them to pose for nude photographs, and drugged and strangled them to death before mutilating and sometimes cannibalizing their bodies.
The series, called "Monster: The Jeffrey Dahmer Story," has set a record for being the most watched first week release of any Netflix streaming series, according to media reports.
But one viewer who said he stopped watching the series after the first two episodes is longtime Milwaukee gay activist Scott Gunkel, who worked as a bartender at one of the gay bars where Dahmer met at least two of the young men he murdered.
Gunkel, 62, told the Blade he and others of his generation who lived through the trauma of the Dahmer murder spree view the Netflix series as yet another movie rehashing a troubling and painful occurrence.
"It really won't, I don't think, aid anybody," he said. "I don't think the victims' families and friends will want to watch and hear this. So, this is just re-victimizing the people that went through this personally."
Added Gunkel, "I knew a couple of the people he killed – patrons of the bar. They weren't close friends. I just happened to know that they came to my bar, and I served them drinks."
"There has been a big effort to have people boycott Netflix over this," Gunkel said. "And I'm like, OK, it is a macabre story. I don't know if you need to go quite that far with a boycott. Just don't watch it," he said.
Netflix has said the series is respectful to the victims and their families and its aim is to tell the story of how and why Dahmer became one of America's most notorious serial murderers "as authentically as we could," according to a statement by Peters in a promotional video posted on Twitter.
Gunkel and others familiar with the Dahmer case point out that few if anyone in Milwaukee or elsewhere knew a serial killer was on the loose in their community until the time of Dahmer's arrest on July 22, 1991, after his 18th potential victim escaped and contacted police.
Police and prosecutors at that time revealed the discovery of body parts and other evidence found in Dahmer's apartment, including multiple photos that Dahmer had taken of the corpses and body parts of his victims. Dahmer a short time later confessed to having committed 17 murders, the first in Ohio and the others in Wisconsin, with most taking place in Milwaukee where he lived. He provided prosecutors with the full gruesome details of how he carried out those murders.
Media reports show Dahmer pleaded guilty to 15 of the 17 murders on grounds of insanity, which resulted in a two-week trial to determine whether he was legally sane when he committed the murders. In February 1992, the jury found him sane in each of the murders. A judge then sentenced him to 15 consecutive sentences to life in prison.
Two years later, at the age of 34, Dahmer was beaten to death at Wisconsin's Columbia Correctional Institution by an inmate who told authorities that God told him to kill Dahmer.
Gunkel said some in the Milwaukee gay community and the African-American community reached out to each other when the list of Dahmer's victims released by police shortly after his arrest showed most were Black gay men.
Gunkel said he remembers the news reports of several Black women who lived near the apartment building in the mostly Black neighborhood saying they tried to alert police to what they suspected was criminal activity by Dahmer.
One of the reports that triggered widespread criticism of how the police allegedly mishandled the Dahmer case involved a Black woman who called police when she saw someone she described as an Asian boy standing outside the apartment building where Dahmer lived naked and bleeding with just a towel wrapped around him.
It later became known that the person the woman saw was Konerak Sinthasomphone, a 14-year-old Laotian immigrant, who Dahmer met on the street, lured to his apartment, and drugged. Reports show the youth escaped from the apartment after Dahmer left to go to a store to replenish his own supply of liquor.
When Dahmer returned, he saw police talking to Konerak and the woman outside the apartment building and quickly told one of the officers that the youth was 19 years old and was in a gay relationship with him and the two had a lover's quarrel.
To the amazement of members of the LGBTQ and African-American communities, who later learned of this development, the police allowed Dahmer to take the youth back to his apartment. One of the officers reportedly made a homophobic remark about his interaction with Dahmer and the youth in a recorded comment to a police dispatcher. Dahmer later killed Konerak, police reports show.
Community activists, including Gunkel, who at the time was president of the Milwaukee gay rights group Lambda Rights Network, said the police disregard for the concern raised by the Black woman, who believed Konerak was in danger, was an example of how racial bias on the part of at least some in the Milwaukee police department may have enabled Dahmer to continue his killing spree.
In the weeks following sometimes sensational media reports and statements by police about Dahmer's role as a confessed gay mass murderer, LGBTQ activists in Milwaukee reported a sharp rise in anti-gay harassment and threats, including harassment targeting gay bar patrons.
"Although gay people were among Dahmer's victims, biased statements on the part of the police and some media have linked his murderous behavior to all gay and lesbian people," the then National Gay and Lesbian Task Force said in a statement.
An August 1991 story in the Washington Blade reports that Gunkel expressed strong concern that a police investigator used the term "homosexual overkill" to describe Dahmer's action. Gunkel and other activists also pointed to police statements that Dahmer confessed to having engaged in sex with some of his victims and most of the victims were Black. But the police and media reports at the time did not also report that nearly all the victims were also gay.
Rather than being seen as victims, Gunkel said, gays were being portrayed as predators through a "prism" of longtime stereotypes. "We look at this as a hate crime," said Gunkel in his 1991 comment reported in the Blade. "His patronizing of gay bars shows he was stalking gays. The bars were his feeding grounds."
Gunkel told the Blade in a phone interview last week, 31 years after Dahmer's arrest and the revelations of the scope of his murder spree, gay bar patrons at the time the killings were taking place did not equate the disappearance of bar patrons with anything particularly unusual.
He noted that at the time, the AIDS epidemic was still going strong and he and others at the bars sometimes thought a regular customer who suddenly stopped coming to the bar may have gotten sick.
"So, a lot of people stopped going out when they started getting sick," he said, "And other people would get into relationships and stop going out," Gunkel told the Blade. "And when they didn't show up people just kind of blew it off as somebody who's not around anymore."
According to Gunkel, the sensational revelations of Dahmer's killing spree and the fact that he met many of his victims in Milwaukee gay bars prompted many in the LGBTQ community to stop going to bars and gay meeting places. But he said that didn't last very long.
Gunkel said that like others who lived through what he calls the macabre time that Dahmer's actions became known, the Netflix series brought back his own memories of interacting with Dahmer at Club 219, the Milwaukee gay bar where he worked as a bartender.
"The few times that I saw him at the bar I refused to serve him because he was drunk," Gunkel said. "And I thought, you know, I'm not going to serve this person. He's already pretty smashed."
Tagg turns 10
D.C. magazine thriving post-pandemic with focus on queer women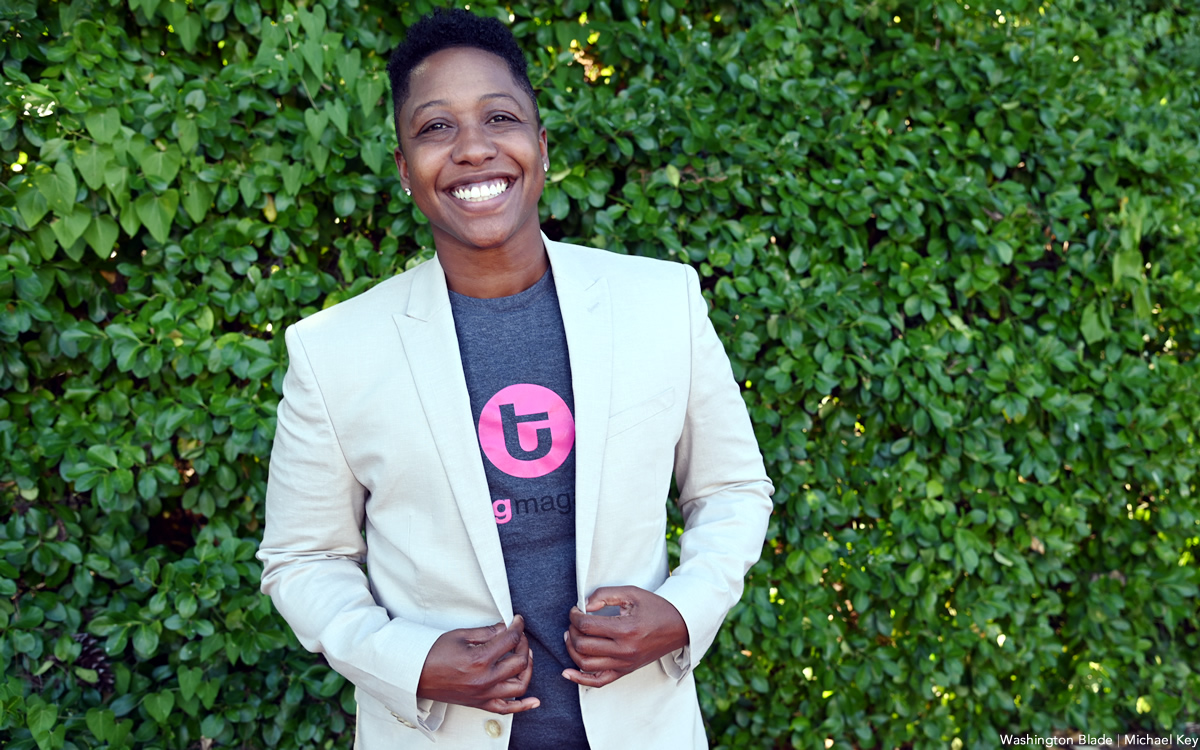 In a 10-year-old YouTube video, owner and editor of Tagg magazine, Eboné Bell, — clad in a white cotton T-shirt, gray vest and matching gray fedora — smiled with all her pearly whites as a correspondent for the magazine interviewed her outside now-closed Cobalt, a gay club in downtown D.C. that hosted the magazine's official launch in the fall of 2012.
"I want to make sure that people know that this is a community publication," Bell said in the video. "It's about the women in this community and we wanted to make sure that they knew that 'This is your magazine.'"
As one of just two queer womxn's magazines in the country, Tagg has established itself as one of the nation's leading and forthright LGBTQ publications that focuses on lesbian and queer culture, news, and events. The magazine is celebrating its 10th anniversary this month.
Among the many beats Tagg covers, it has recently produced work on wide-ranging political issues such as the introduction of the LGBTQ+ History Education Act in the U.S. House of Representatives and the Supreme Court's assault on reproductive rights through a reversal of its landmark Roe v. Wade ruling; and also attracted the attention of international queer celebrities, including Emmy-nominated actress Dominique Jackson through fundraisers.
"Tagg is a form of resistance," Bell said in a Zoom interview with the Washington Blade. "I always say the best form of activism is visibility and we're out there authentically us."
Although the magazine was created to focus on lifestyle, pressing political issues that affect LGBTQ individuals pushed it to dive deeper into political coverage in efforts to bring visibility to LGBTQ issues that specifically affect queer femme individuals.
"We know the majority of our readers are queer women,' said Bell. "[So] we always ask ourselves, 'How does this affect our community?' We are intentional and deliberate about it."
Rebecca Damante, a contributing writer to the magazine echoed Bell's sentiments.
"The movement can sometimes err toward gay white men and it's good that we get to represent other groups," said Damante. "I feel really lucky that a magazine like Tagg exists because it's given me the chance to polish my writing skills and talk about queer representation in media and politics."
Tagg's coverage has attracted younger readers who visit the magazine's website in search of community and belonging. Most readers range between the ages of 25 and 30, Bell said.
"[The magazine] honestly just took on a life of its own," said Bell. "It's like they came to us [and] it makes perfect sense."
Prior to the magazine becoming subscription-based and completely online, it was a free publication that readers could pick up in coffee shops and distribution boxes around D.C., Maryland, and Virginia.
Battling the pandemic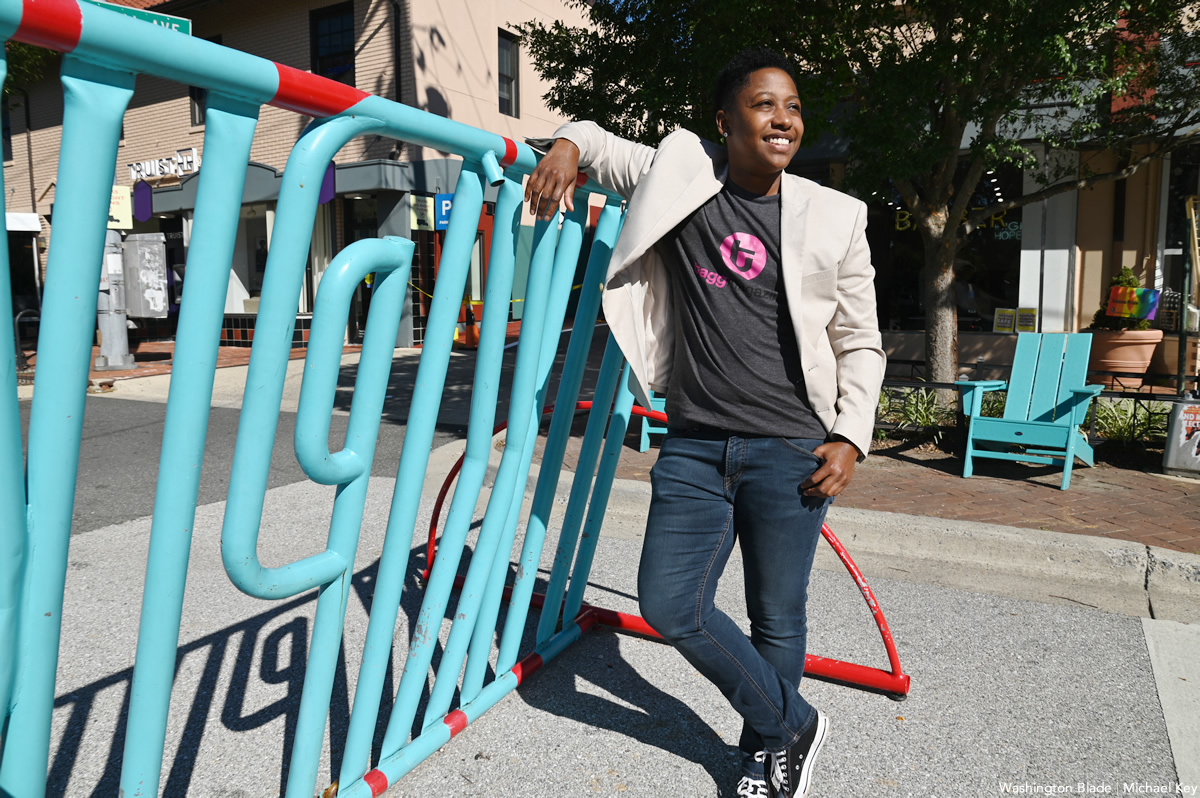 When the COVID-19 pandemic struck in 2020, newsrooms across the world were forced to function virtually. Additionally, economic strife forced many publications to downsize staffs and — in some cases — cancel entire beats as ad revenue decreased, forcing them to find alternative ways to self-sustain financially. Tagg was no exception.
"We didn't fly unscathed," said Bell. "[The pandemic] took a huge emotional toll on me because I thought we were going to close. I thought we were going to fail."
However, the magazine was able to stand firm after a fundraiser titled "Save Tagg Magazine" yielded about $30,000 in donations from the community.
The fundraiser involved a storefront on Tagg's website where donations of LGBTQ merchandise were sold, including a book donated by soccer superstar Megan Rapinoe.
There was also a virtual "Queerantine Con" — an event that was the brainchild of Dana Piccoli, editor of News Is Out— where prominent LGBTQ celebrities such as Rosie O'Donnell, Lea DeLaria and Kate Burrell, gave appearances to help raise money that eventually sustained the publication.
"There was a time where I was ready to be like 'I have to be OK that [Tagg] might not happen anymore," said Bell. "But because of love and support, I'm here."
While the outpouring of love from community members who donated to the magazine helped keep the magazine alive, it was also a stark reminder that smaller publications, led by women of color, have access to fewer resources than mainstream outlets.
"It's statistically known that Black women-owned businesses get significantly less support, venture capital investments, things like that," said Bell. "I saw similar outlets such as Tagg with white people making $100,000 a month."
Bell added that Tagg had to work "10 times harder" to survive, and although the magazine didn't cut back on the people who worked for it, it ended free access to the magazine in the DMV especially as the places that housed the magazine were no longer in business. The publication also moved to a subscription-based model that allowed it to ameliorate printing costs.
Despite the challenges brought about by the pandemic, Tagg remains steadfast in its service to the LGBTQ community. The magazine hired an assistant editor in 2021 and has maintained a team of graphic designers, photographers, writers and an ad sales team who work to ensure fresh content is delivered to readers on a regular basis.
For Bell, Tagg mirrors an important life experience — the moment she discovered Ladders, a lesbian magazine published throughout the 1950s, 1960s and early 1970s.
"To that young person coming up, I want you to see all the things that happened before them, all the people that came before them, all the stories that were being told" she said.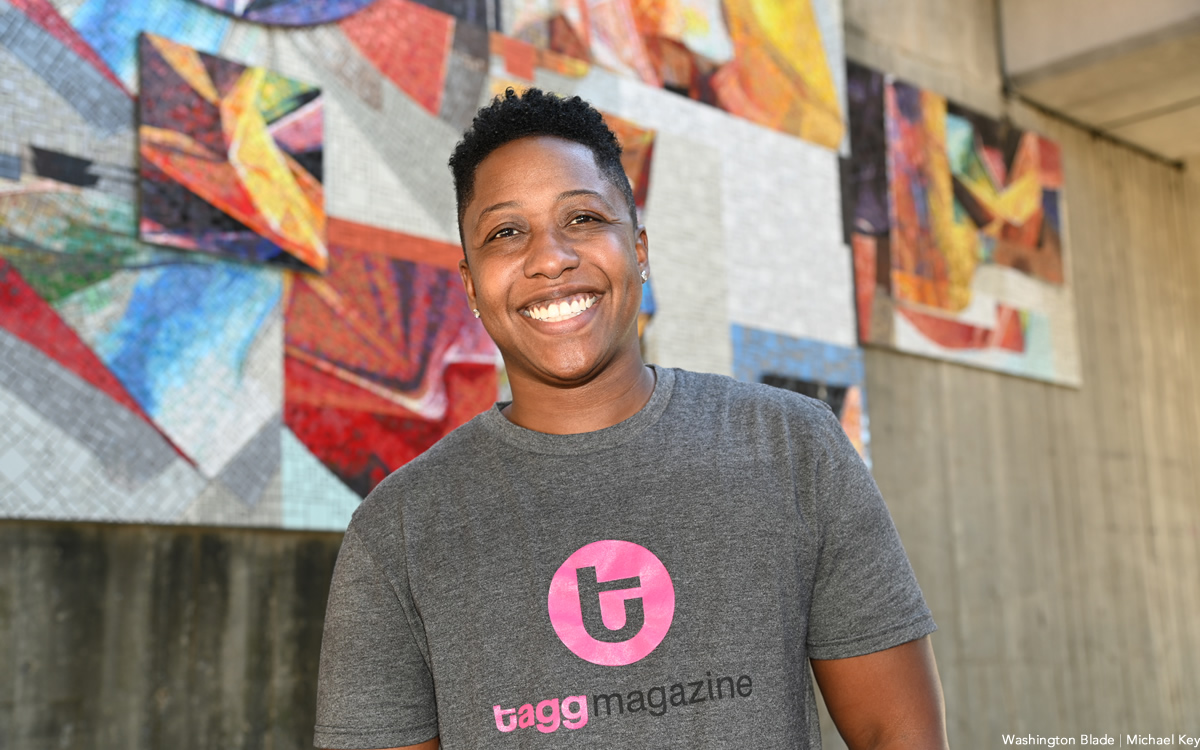 Daisy Edgar-Jones knows why 'the Crawdads sing'
Actress on process, perfecting a southern accent, and her queer following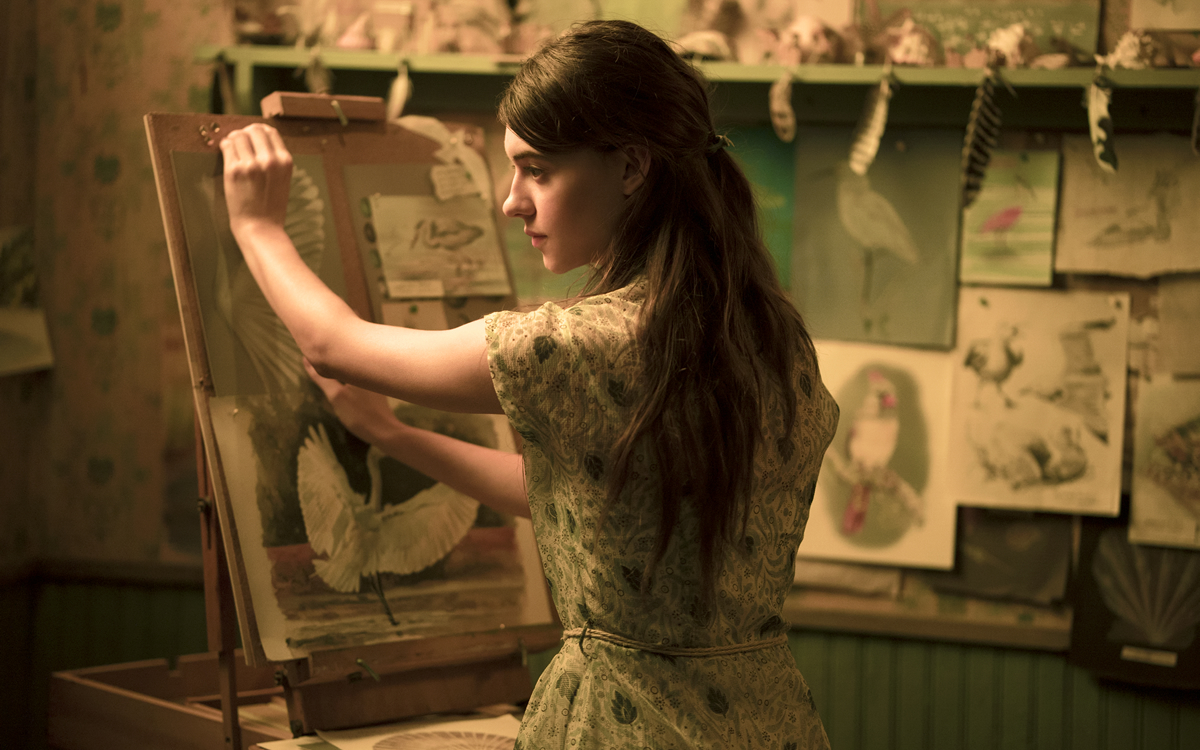 Daisy Edgar-Jones is an actor whose career is blossoming like her namesake. In recent years, she seems to be everywhere. LGBTQ viewers may recognize Edgar-Jones from her role as Delia Rawson in the recently canceled queer HBO series "Gentleman Jack." She also played memorable parts in a pair of popular Hulu series, "Normal People" and "Under the Banner of Heaven." Earlier this year, Edgar-Jones was seen as Noa in the black comedy/horror flick "Fresh" alongside Sebastian Stan.
With her new movie, "Where the Crawdads Sing" (Sony/Columbia), she officially becomes a lead actress. Based on Delia Owens' popular book club title of the same name, the movie spans a considerable period of time, part murder mystery, part courtroom drama. She was kind enough to answer a few questions for the Blade.
BLADE: Daisy, had you read Delia Owens's novel "Where the Crawdads Sing" before signing on to play Kya?
DAISY EDGAR-JONES: I read it during my audition process, as I was auditioning for the part. So, the two went hand in hand.
BLADE: What was it about the character of Kya that appealed to you as an actress?
EDGAR-JONES: There was so much about her that appealed to me. I think the fact that she is a very complicated woman. She's a mixture of things. She's gentle and she's curious. She's strong and she's resilient. She felt like a real person. I love real character studies and it felt like a character I haven't had a chance to delve into. It felt different from anyone I've played before. Her resilience was one that I really admired. So, I really wanted to spend some time with her.
BLADE: While Kya is in jail, accused of killing the character Chase, she is visited by a cat in her cell. Are you a cat person or do you prefer dogs?
EDGAR-JONES: I like both! I think I like the fact that dogs unconditionally love you. While a cat's love can feel a bit conditional. I do think both are very cute. Probably, if I had to choose, it would be dogs.
BLADE: I'm a dog person, so I'm glad you said that.
EDGAR-JONES: [Laughs]
BLADE: Kya lives on the marsh and spends a lot of time on and in the water. Are you a swimmer or do you prefer to be on dry land?
EDGAR-JONES: I like swimming, I do. I grew up swimming a lot. If I'm ever on holidays, I like it to be by the sea or by a nice pool.
BLADE: Kya is also a gifted artist, and it is the thing that brings her great joy. Do you draw or paint?
EDGAR-JONES: I always doodle. I'm an avid doodler. I do love to draw and paint. I loved it at school. I wouldn't say I was anywhere near as skilled as Kya. But I do love drawing if I get the chance to do it.
BLADE: Kya was born and raised in North Carolina. What can you tell me about your process when it comes to doing a southern accent or an American accent in general?
EDGAR-JONES: It's obviously quite different from mine. I've been lucky that I've spent a lot of time working on various accents for different parts for a few years now, so I feel like I'm developed an ear for, I guess, the difference in tone and vowel sounds [laughs]. When it came to this, it was really important to get it right, of course. Kya has a very lyrical, gentle voice, which I think that North Carolina kind of sound really helped me to access. I worked with a brilliant accent coach who helped me out and I just listened and listened.
BLADE: While I was watching "Where the Crawdads Sing" I thought about how Kya could easily be a character from the LGBTQ community because she is considered an outsider, is shunned and ridiculed, and experiences physical and emotional harm. Do you also see the parallels?
EDGAR-JONES: I certainly do. I think that aspect of being an outsider is there, and this film does a really good job of showing how important it is to be kind to everyone. I think this film celebrates the goodness you can give to each other if you choose to be kind. Yes, I definitely see the parallels.
BLADE: Do you have an awareness of an LGBTQ following for your acting career?
EDGAR-JONES: I tend to stay off social media and am honestly not really aware of who follows me, but I do really hope the projects I've worked on resonate with everyone.
BLADE: Are there any upcoming acting projects that you'd like to mention?
EDGAR-JONES: None that I can talk of quite yet. But there are a few things that are coming up next year, so I'm really excited.