E-cigarettes: A new approach to tobacco harm reduction
Traditional messages not resonating with LGBT smokers
It's time to consider new solutions to tobacco harm reduction in the LGBT community.
According to a new study, the most effective method of cigarette cessation might be battery powered: The advent of e-cigarette technology offers a promising—albeit unconventional—approach to tobacco harm reduction.
If you question the logic of "e-cigs" as a way to mitigate tobacco harm, consider this: Nationally, the number of cigarette smokers in the United States has hovered stubbornly around 20 percent for the better part of the past decade—a problem even more pronounced within the LGBT population.
Even worse, these steadfast smokers seem resilient to the extensive—and expensive—anti-tobacco efforts that have been chugging along in the U.S. for more than two decades.
The Campaign for Tobacco Free Kids estimates that states will spend $481.2 million on anti-tobacco programs this year. But there is little evidence that the millions of dollars spent each year actually affects cigarette sales. According to one analysis, high state spending on anti-tobacco efforts cause—at best—a miniscule drop of just one pack a year per capita.
Put simply, traditional anti-smoking messaging isn't resonating with tobacco users—and especially if that smoker is gay.
According to a recent study, LGBT Americans are not only more susceptible to tobacco harm—more than twice as likely as their straight counterparts to take up smoking—gay and lesbian men and women are also less receptive to anti-smoking campaigns.
This dichotomy is dangerous, and means that the LGBT community, a cohort with disproportionately high rates of smoking, is also disproportionately resistant to the messages that encourage them to quit.
For these hard-to-reach smokers who struggle to quit, e-cigarette technology offers an alternative form of nicotine consumption that seems to be a promising step down from old-fashioned combustible tobacco products. Eradicating cigarette use should, of course, be the ultimate goal of anti-tobacco efforts. But when cessation campaigns fail to make a meaningful impact on the number of smokers, exploring alternative methods—like e-cigarette technology—becomes all the more urgent.
In a recent eight-month study, e-cigarettes helped 44 percent of participating smokers reduce their tobacco consumption or eliminate it entirely. Even the American Heart Association has acknowledged that medical doctors should consider proscribing the use of e-cigarettes when gums, patches and other cessation methods fail.
Stanton Glantz, an e-cig critic and director of the Center for Tobacco Control Research, reiterates this sentiment, explaining: "There's no question that a puff on an e-cigarette is less toxic than a puff on a regular cigarette."
Of course, not smoking at all is the best course of action. But a healthier alternative is better than no alternative—especially when addressing groups, like gay and lesbian smokers, who are particularly resilient to other methods of harm reduction.
And even if science ultimately concludes that e-cigarettes are not particularly effective at aiding in ending smoking entirely, it could be years before such data is accumulated—years that someone who smokes cigarettes today could be vaping "less toxic" e-cigarettes instead.
It's time to quit our habit of making the perfect the enemy of the good. Until we snuff out smoking for good, e-cigarettes should be considered as part of a multifaceted approach to tobacco harm reduction.
Gregory T. Angelo is executive director of the Log Cabin Republicans.
Is Nigeria's anti-LGBTQ crackdown only meant for the poor?
Wealth and fame can shield one from prosecution in the country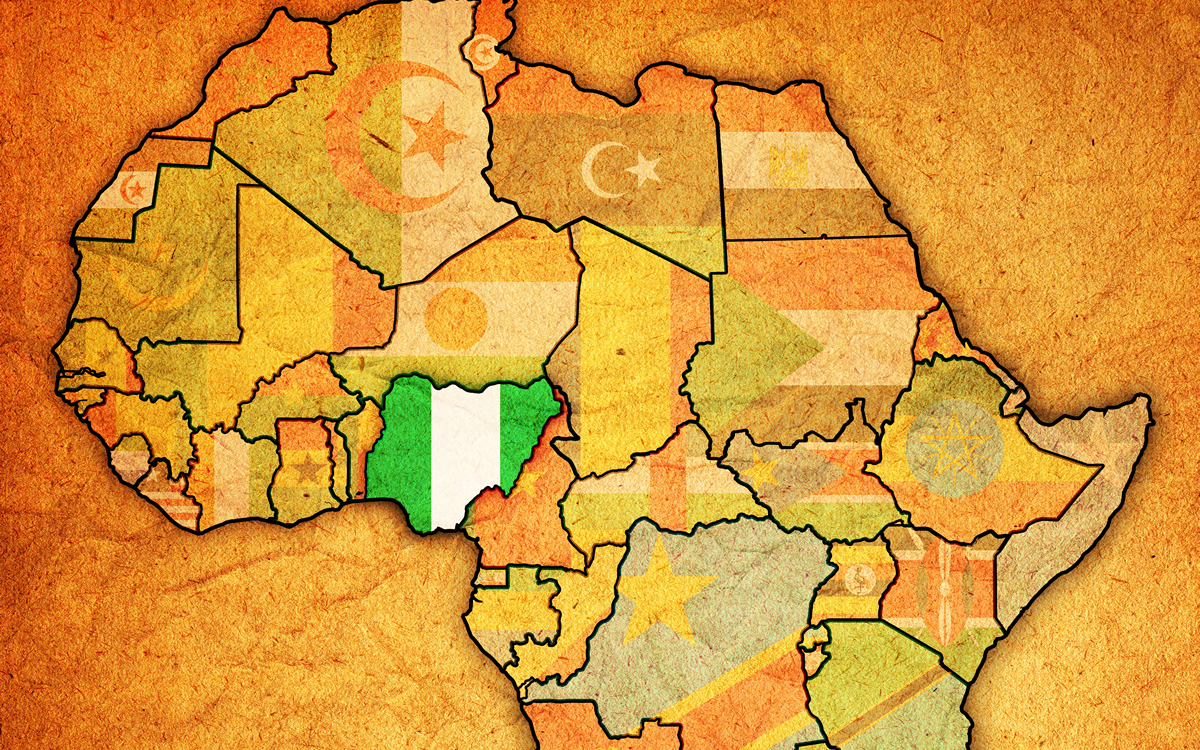 The Nigeria Police Force in Delta State a few weeks ago arrested more than 67 suspected gay men for attending an alleged gay wedding. Authorities received a tip, they interrogated those arrested and suspicions were cemented on the basis that some of these young men crossed-dressed.
"We're bringing this out to the world to note, especially Nigerians, that we're in Africa and Nigeria. We cannot copy the Western world," Deputy Police Supt. Bright Edafe said. "We're in Nigeria, and I can guarantee that the suspects will be charged to court."
Although these young men have since been released, this situation in Nigeria underscores a glaring paradox: A country that boasts a growing number of queer celebrities — many of whom have embraced crossdressing as part of their persona — maintains harsh legal actions against less privileged queer youths who express their identities. This unequal treatment sends a damaging message to the broader queer community; perpetuating a cycle of discrimination, fear and inequality.
In a nation marked by its vibrant culture and diversity, Nigeria's anti-gay laws stand as a stark contradiction to the principles of tolerance and inclusivity. These laws not only criminalize same-sex relationships, but have also given rise to a troubling disparity in their enforcement. It has disproportionately targeted the poor, transgender individuals and crossdressers, while seemingly ignoring high-profile celebrities who freely express their identities.
Bobrisky, one of Nigeria's most popular crossdressers who built a large following off of this lifestyle, went on their social media to probe the arrested crossdressers for openly presenting that way.
"I strongly believe you guys can learn from those A-list," they wrote. "Firstly, there's a law passed against you guys that you can't marry yourselves in this country, why the hell did you call yourselves together to organize a wedding?"
"That is the dumbest news I have ever read this week. You all deserve how you all were treated, sad truth. If you feel you are in love with your partner and you want to be together, why not relocate to where you are welcome," they continued.
One would think that they were able to make comments like this because they didn't crossdress; but when you have enough financial and social privilege to wriggle your way out of situations for which your counterparts would otherwise be prosecuted, you would think that the law doesn't apply to you.
Then-President Goodluck Jonathan in February 2014 passed the Same-Sex Marriage (Prohibition) Act, which legalized the prosecution of anyone who shows sexual relations with the same sex. Nigerian MPs in April 2022 pushed to update the SSMPA with a bill that would essentially criminalize crossdressers and force them to face six months in prison, or pay a fine of $1,200.
The measure has yet to become law.
This targeting of transgender people and crossdressers by the Nigerian government is a distressing reality. These individuals often find themselves marginalized, not just socially, but also legally. Raids, arrests and harassment are commonplace for them, making it a daily struggle to live authentically. In a nation where gender expression should be celebrated as a testament to its cultural diversity, it is disheartening to witness these citizens ostracized and penalized for embracing their true selves.
On the other hand, the celebrities who have made crossdressing a part of their public image appear to exist in a different realm. They enjoy a level of visibility and fame that grants them an element of protection. Whether it's due to their financial resources or their connections, they often escape the legal consequences that ordinary queer Nigerians face. This glaring contrast between the treatment of high-profile celebrities and everyday individuals exposes the systemic inequalities that persist in Nigeria's legal system.
The implications of this disparity are profound. It sends a troubling message that wealth and fame can shield one from persecution, while those without such privileges bear the brunt of discriminatory laws. This perpetuates a culture of fear and silence among the less privileged queer community, preventing them from fully expressing their identities and participating in society without the constant threat of persecution.
Nigeria must engage in a profound societal dialogue surrounding the unequal treatment of its queer citizens to address this issue. It is crucial to question the legitimacy of laws that infringe upon the fundamental human rights of individuals based on their sexual orientation or gender identity. By sparking these meaningful conversations, we can begin to dismantle the harmful stereotypes and prejudices that fuel this disparity in treatment.
Nigeria's anti-gay laws not only defy the principles of tolerance and inclusivity, but also expose a disconcerting imbalance in their enforcement. The stark contrast between the leniency shown to high-profile celebrities who embrace crossdressing and the harsh legal actions taken against less privileged queer youths sends a damaging message to the broader queer community. It is time for Nigeria to address this injustice, fostering a more inclusive and equitable society where all its citizens can embrace their identities without fear of persecution.
Medicaid cuts will lead to an uptick in STIs
Move threatens progress to end HIV epidemic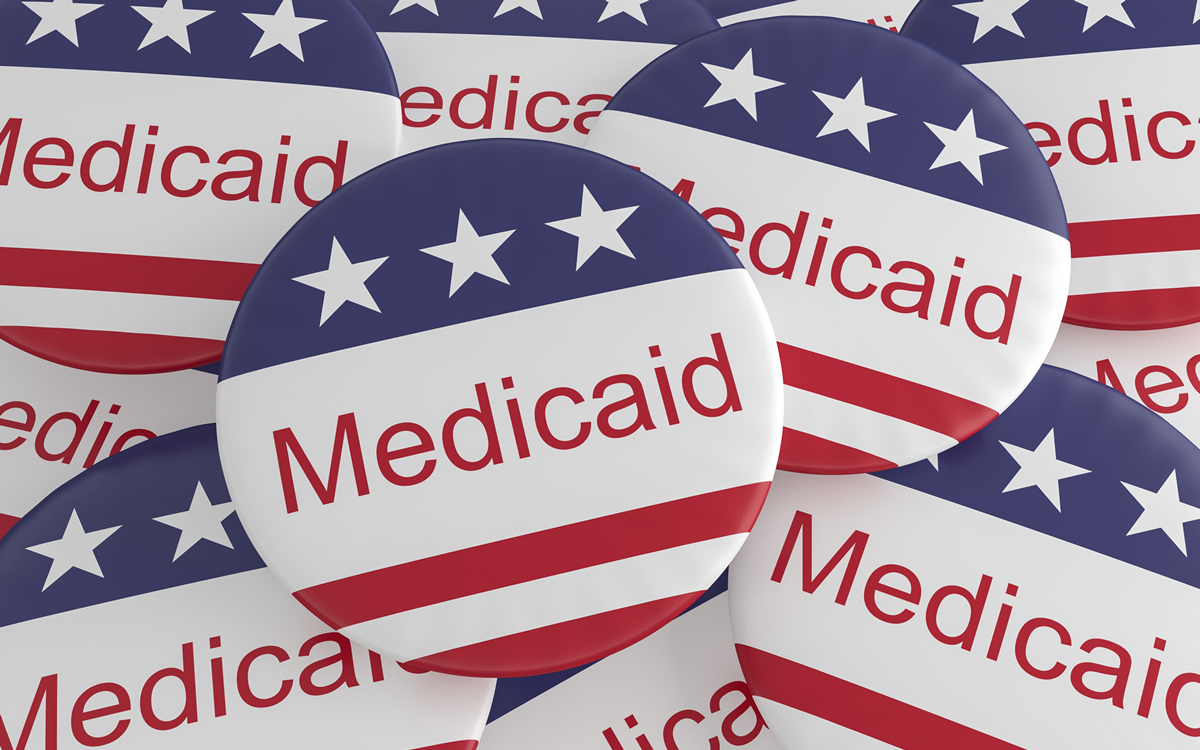 We have come a long way from the days when HIV was an almost certain death sentence. But our work is far from over. The COVID-19 pandemic led to an uptick in rates of sexually transmitted infections (STIs), including HIV, and low-income communities, LGBTQ+ communities, and communities of color continue to be impacted at alarming and disproportionately high rates.
These communities are also more likely to be served by Medicaid. Medicaid is the largest source of insurance coverage for people living with HIV in the United States, covering an estimated 40 percent of nonelderly adults with HIV, and Medicaid accounted for 45 percent of all federal HIV spending in 2022. During September, Sexual Health Awareness Month, it is worth examining the crucial ways Medicaid works to keep people healthy — and what threatens our progress today.
In recent weeks, we have seen a troubling trend develop. Five million Americans have been removed from Medicaid rolls, and many millions more are on the verge of losing coverage as a result of the Medicaid enrollment cuts. This represents the single greatest threat to our progress toward ending the HIV epidemic in years.
During the pandemic, Medicaid enrollment grew by an estimated 20 million people, contributing to the uninsured rate dropping to the lowest level on record in early 2022. But, after a three-year period during which states provided continuous enrollment in exchange for enhanced federal funding, some states resumed dis-enrolling people from Medicaid on April 1. A recent KFF survey found that 17 million people could lose Medicaid coverage as a result of this process, referred to as the Medicaid "unwinding."
Many states are not doing enough to ensure that Medicaid-eligible residents don't lose their coverage. While some have been removed from the rolls because they are newly ineligible, procedural issues account for 74 percent of people losing coverage. An unacceptably high number of Florida, Texas, and Virginia residents who are still eligible for Medicaid are losing coverage because of procedural reasons, such as failing to confirm proof of income or household size.
Our goal should be to ensure that no one who qualifies for Medicaid loses their coverage. The U.S. Centers for Medicare and Medicaid Services (CMS) gave states the option to use a 12-month grace period, along with other flexibilities, to prepare for the unwinding and make sure residents had what they needed to recertify. So why are some states so eager to remove their residents from Medicaid rolls?
New York, on the other hand, has made equity a cornerstone of recertification work and provides a template for what states can do to help their residents remain covered. The state maximizes the flexibilities offered by CMS and works directly with providers, health plans, and recipients to minimize procedural disenrollments and ensure that people retain health care coverage, either through Medicaid, the state's health exchange, or private insurance. New York is among the nation's top-performing states in terms of call center wait times, call drop rates, and average time it takes to make an eligibility determination, according to the Center on Budget and Policy Priorities. New York's call center is also able to produce materials in 26 languages. In June 2023 alone, New York State certified renewals for more than 400,000 residents.
At Amida Care in New York, we know firsthand that gaps in care for people living with or placed at elevated risk of contracting HIV can be especially devastating. When people lose access to PrEP medication to prevent HIV, they are left vulnerable to contracting HIV, and when people living with HIV lose access to antiretroviral therapy, they risk becoming seriously ill and transmitting HIV to others. We support and guide our members through the recertification process with dedicated outreach efforts that include phone calls, mailings, text messages, and home visits to limit loss of coverage and interruptions in life-saving treatments.
We cannot begin to address health inequity or end the HIV epidemic without strengthening Medicaid. The recent moves by some states to strip their residents of Medicaid coverage will undermine the progress we've made.
Doug Wirth is president and CEO of Amida Care, a Medicaid Special Needs Health Plan for people affected by HIV.
Jann Wenner's racist, sexist take on musicians isn't surprising
New book 'The Masters' excludes Black, women pioneers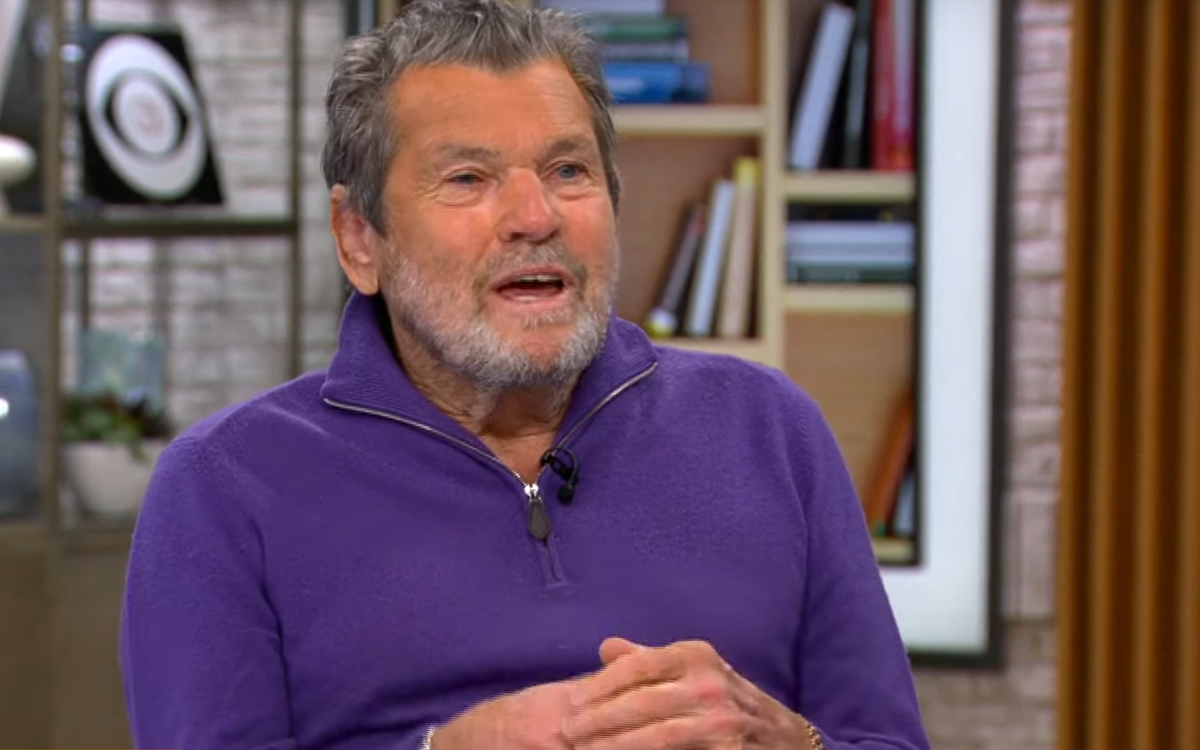 I enjoyed sharing my birthday with Bruce Springsteen, until I read the bigoted remarks made by his friend Jann Wenner in a recent New York Times interview.
Then I wasn't so glad to have the same b-day as Bruce.
Springsteen didn't make the comments. I'm a fan of his music. But, as I write this, Springsteen, as well as some of Wenner's other friends, hasn't spoken out against Wenner's hurtful comments.
As the saying goes: Some gifts keep on giving. Wenner, who was removed from the Rock and Roll Hall of Fame Foundation board after making sexist and racist remarks in a Sept. 15 interview with the Times, keeps on giving. But what's he's giving isn't a gift. Not to Black people, women, music lovers, or queer folk.
Wenner's one of us. He's gay.
I'm fine with his sexuality, but you'd hope that Wenner, for decades a gatekeeper of music and culture, would be a source of queer pride. But, that's not the case with Wenner, a co-founder of the Rock the Roll Hall of Fame.
The fallout from Wenner's Times interview is a needed wake-up call for queers.
Too often, we give ourselves a pass. We believe that because we live with homophobia, bi-erasure and transphobia, we know the score. That we're not sexist, racist, ageist, ableist – we're free of prejudice. Paragons of virtue.
Wenner, with his demeaning comments, is, I hope, getting us (especially, we who are Boomers) to look in the mirror. To check ourselves (as we examine our dogs for ticks) for our own prejudices, and for our virtue-signaling.
The controversy around Wenner began when he sat for the interview with David Marchese of the Times on Sept. 15 to promote his new book "The Masters," released by Little Brown and Company on Sept. 26.
"The Masters" is a compilation of seven interviews that Wenner conducted with acclaimed musicians who are (or were before their death) his friends: Bob Dylan, John Lennon, Mick Jagger, Pete Townshend, Jerry Garcia, Bono, and Springsteen. All of the interviewees are white, male and Boomers.
"That there are no women or Black musicians in this collection is obvious," Wenner writes, according to Kirkus Reviews, in "The Masters." "This is reflective of the prejudices and practices of the times."
It's hard to describe how bigoted and absurd this is. As many have noted, rock 'n' roll was invented by Black people.
You have to wonder what Wenner was thinking. Had he never heard of Jimi Hendrix or Janis Joplin? Stevie Wonder? Joni Mitchell? Madonna?
Though too much racism and sexism exist today, the culture has gotten somewhat better. Attitudes have evolved. We've become more aware of our biases.
Unfortunately, this isn't so for Wenner. Marchese asked Wenner why every musician he talked with in "The Masters" is white and male. "Insofar as the women," Wenner responded, "just none of them were as articulate enough on this intellectual level."
When pressed by Marchese, who wondered how he could say Joni Mitchell wasn't "articulate enough," Wenner said, "Joni was not a philosopher of rock 'n' roll."
"I mean, they just didn't articulate at that level," Wenner said of Black musicians.
Reading the interview, I wondered if he'd read Rolling Stone, the magazine he edited for decades. Had he missed the covers with Melissa Etheridge, Joplin, and Tina Turner (to name a few of the women and Black artists featured on the magazine's cover)?
Sadly, Wenner's condescending, racist and sexist take on Black and women musicians isn't surprising. Often, people with power (rich white men) believe they're smarter, more talented, and more entitled to be cultural gatekeepers than those from marginalized groups. They're convinced they're more talented and "articulate" than those who don't have power.
Forget "The Masters." Check out Etheridge's new memoir "Talking to My Angels." That's a good read.
Kathi Wolfe, a writer and a poet, is a regular contributor to the Blade.