YEAR IN REVIEW 2014: Books
Several LGBT-themed tomes among years best
So many books, so little time.
It's easy to feel that way when faced with an entire bookstore full of possibilities. How do you pick? How do you know what's good?
Start here, with the Bookworm's "best of 2014."
Let's start with fiction:
Throughout the year, every time something bad happens, you're reminded to hug the ones you love. "Five Days Left" by Julie Lawson Timmer, the story of a woman who is at the end stages of a terminal disease, and a man in another state who has fallen in love with a child he's fostering, will actually make you want to do that. Bring tissues. That's all I'm saying.
My list wouldn't be complete without my annual nod to noted lesbian author Emma Donoghue. Her novel "Frog Music," a big story of murder and lust set in 1870s San Francisco is a 2014 (or anytime!) must-read. It's a gauzy tale — in fact, it seems at times like a dream, as though the main character, Blanche Beunon has imagined the whole friendship she had with Jenny Bonnet and the reason for Jenny's death. Bonus: it's based loosely on a true event.
I almost guarantee that you won't see "The Last Time I Died" by Joe Nelms on any other "best of" list. It's here because it was one of those books that just struck me: Christian Franco, a loser in life and love, learns that he can re-visit his childhood by being brought back from the edge of death. Early trauma left him with holes in his memory. Reviving gave him answers. But he had to die again and again and you won't be able to put this book down until you know what happens.
They say we all have a doppelganger, and "Recognition" by O.H. Bennett is based on that idea: on a rainy night, as a young widow heads home to pick up her son, she sees a beggar who is her late husband's double. Many years ago, he went missing and was presumed drowned — but did he? You'll wonder, too.
I loved "Charity and Sylvia: A Same-Sex Marriage in Early America" by Rachel Hope Cleves, not just for the story of two lives ahead of their time, but for the way Cleves sets the stage for the tale. We get a good sense of what life was like in the late 1700s and early 1800s, not just for lesbians but for every person brave enough to try to settle a new country, and that's every bit as interesting as the story of two women who did something that early Americans didn't think was even possible.
And then there are my non-fiction favorites:
"The Baby Boom" by P.J. O'Rourke will bring back memories for anyone born between 1947 and 1964. O'Rourke recalls the usual things that Boomers will remember — playing outside til dark, getting that first color TV — but the real appeal comes when he finds something you've long-forgotten, and he expounds upon it. This book is like time-traveling to your childhood.
This seemed to be the year of self-help books and I can't come up with a better self-help book than "This is a Book for Parents of Gay Kids" by Dannielle Owens-Reid and Kristin Russo, the title of which is delightfully self-explanatory (therefore, easy to remember when you're in the bookstore). Using a good amount of common-sense and soothing talk, this book has a lot of answers for parents and their kids. And since it sprung from a popular website, you can find more online when you're done reading.
If you've read other "best of" lists this year, you've probably found "Being Mortal" by Atul Gawande there — and for good reason. It's about the end-of-life, aging and how medicine perceives both. Gawande urges readers to take charge of the end of their lives. That's powerful stuff in a powerful book.
And lastly, another tie: "The Removers" by Andrew Meredith, "Smoke Gets In Your Eyes" by Caitlin Doughty and "The Skeleton Crew" by Deborah Halber all deal with bodies. Dead ones. The Meredith book is a father-son memoir in a coming-of-age way; the Doughty book is a memoir about her years working in a crematory and the Halber book is about how everyday people spend their time comparing missing persons lists with online lists of unclaimed bodies. They're all so effective, I couldn't select only one to recommend.
Is it cheating to put a poetry book on this fiction list?  I don't think so — especially when it's poetry that's as much fun as that in "Artificial Cherry" by Billeh Nickerson. This book is sassy. It's silly, but spot-on with its observations and is-it-real-or-not essays in verse.
Catching up with 'Rainbow Milk' author Paul Mendez
Widely praised novel began as memoir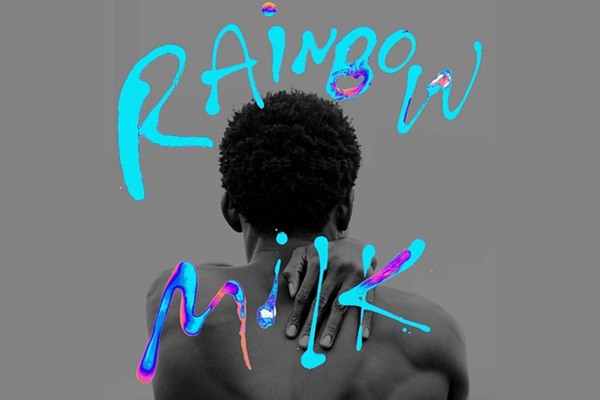 In 2004, Black, gay writer Paul Mendez, then 22, was in London, studying acting. To pay for the acting classes, he was a sex worker.
Today, Mendez, now 39, is one of the hottest authors on the literary scene. His debut novel "Rainbow Milk," published in the United Kingdom last year and released this month in the United States, has received wide praise.
The BBC, the Observer and other U.K. outlets put "Rainbow Milk" on their best books of 2020 lists.
Recently, Mendez spoke with the Blade on FaceTime about a range of topics.
Mendez grew up in a working class family as a Jehovah's Witness in Dudley, a town in an industrial region called the Black Country in the West Midlands, a county in central England.
His grandparents came to the U.K. from Jamaica as part of the Windrush generation.
The term "Windrush generation" refers to people from Caribbean countries who emigrated to the U.K. between 1948 and 1971. They were encouraged to come to the United Kingdom because of labor shortages after World War II. Yet, they encountered racism and hostility to immigration when they arrived in the U.K.
Because of his sexual orientation, Mendez was "disfellowshipped" by his Jehovah's Witness family and church.
Now, Mendez lives in London with his partner Alan Hollinghurst. Hollinghurst, a novelist, was born in Stroud in Gloucestershire, England in 1954. He was awarded the Man Booker Prize for his novel "The Line of Beauty."
"Rainbow Milk" begins in the 1950s. Norman and Claudette, middle-class newlyweds in Jamaica emigrate to England. They're part of the Windrush generation. They hope their future will be better in the U.K.  But, on arriving there, they encounter racism and have trouble finding suitable work. When Norman starts to lose his eyesight, the family's survival is at risk. Norman narrates this part of the novel in the first person. 
The rest of "Rainbow Milk" takes place 50 years later. Here, we meet the protagonist of the novel: Jesse McCarthy, a young Black, gay British man. Jesse is Norman's grandson.
Jesse's mother is Black and his stepfather is white. He's never known his father who left the family when he was a baby. He and his working-class family, who are Jehovah's Witnesses, live in the industrial region of the Black Country.
Nineteen-year-old Jesse is bright and a devout Jehovah's Witness. He is considered to be a potential leader by members of the church. But Jesse begins to think he might be queer. He knows he needs to keep this a secret.
His attempt at secrecy fails. Jesse is disfellowshipped by Jehovah's Witnesses after a church member outs him.
In 2002, Jesse escapes to London to create a life for himself as a queer, Black working-class man. Jesse becomes a sex worker to stay afloat and explores his sexuality. He reckons with race, class, sexuality, and spirituality in his search for self-discovery, freedom and the stability of a chosen family.
"You've lost your center of gravity," a friend says to Jesse, "so to survive, you'll need to take steps to create another."
In "Rainbow Milk," Jesse evolves from a young man (not yet out of his teens) trying to navigate life in a strange city into an adult who's a writer in a stable queer relationship.
There are some similarities between Jesse and Mendez. Both are Black, queer and were disfellowshipped by the Jehovah's Witnesses. They're British with a Jamaican heritage, they both moved to London and became sex workers as well as writers.
"Rainbow Milk" is both "autobiographical and fictional," Mendez said. Yet, though it has elements of autobiography, "It's a work of fiction," he said. "I've created unique scenes that I didn't go through personally, but I went through, maybe, something similar, with other people."
He created characters "with interiors," Mendez added. One difference: Jesse moved to London at a different age and year (at 19 in 2002) than when Mendez moved to London (at age 22 in 2004).
Mendez researched what London was like then and created characters who didn't share his story.
Jesse, for instance, has a white father. Mendez's dad is Black and married to his mother.
"It became interesting for me to examine what it's like to be raised as a Black person without any sense of [Black] heritage," Mendez said.
It's hard to answer the question of whether a novel is autobiographical, Mendez said. Hollinghurst, for instance, went to boarding school, studied at Oxford, became an editor at a literary journal and then a novelist.
"That's the kind of world, he writes about," Mendez said, "but they're not him."
People should be able to tell the difference between a memoir and a work of fiction, he added.
"Rainbow Milk" began as a memoir but his publisher challenged Mendez. "She recognized that I wasn't going all the way," Mendez said, "I was protecting people. I was reticent when it came to discussing some of the most difficult moments that I'd been through."
The novel began to flow when he switched to fiction and began writing in the third person. "I wasn't reopening old wounds," Mendez said.
Mendez has been a performing member of two theater companies and worked as a voice actor, appearing on audio books by Andrea Levy, Paul Theroux and Ben Okri. He narrates the audio version of "Rainbow Milk." Mendez has contributed to "Esquire," "Vogue" and other publications. He is studying for an M.A. in Black British Literature at Goldsmiths, University of London.
Because he's so busy, Mendez is taking a year off from his studies. He's thinking about his second novel and working with a production company to adapt "Rainbow Milk" into a TV series.
Adapting "Rainbow Milk" for TV has been different for Mendez from working on "Rainbow Milk" first as a memoir, then as a novel.
"In picking apart 'Rainbow Milk' to construct 10 episodes," Mendez said, "you do see where the narrative thread could have been worked out a little bit better."
"It will be wonderful to see a visual Jesse," Mendez added.
"Rainbow Milk" came out in the U.K. soon after George Floyd was murdered. In the aftermath of Floyd's death, voices like his and other Black writers in the U.K. have been more sought after, Mendez said.
"It's felt at times that I'm the name on everyone's lips," Mendez said. "We need a Black person. Let's call Paul Mendez. We've heard of him."
"I think only five books by five Black British men have been published over the last five years," Mendez said.
There is hope that this will change. Mendez is a member of the Black Writers Guild, which was formed last June. "We've come together to hold the mainstream publishing industry to account," he said.
The Guild wrote an open letter to the "big five" publishers in the U.K. calling upon the overwhelming white publishing industry to become more inclusive.
"They all vowed to work closely with me to help effect change," Mendez said, "it's what are we going to do in the long term to systematically include Black voices in the publishing industry?"
Books are the way to change people's lives, he added.
Two new books celebrate Old Hollywood glory
'Elizabeth and Monty: The Untold Story of Their Intimate Friendship'
By Charles Casillo
c.2021, Kensington
$27.00/389 pages
'The Twelve Lives of Alfred Hitchcock'
By Edward White
c.2021, W. W. Norton & Company
$28.95/379 pages
If you're queer, especially if you're of a certain age, old Hollywood is embedded in your DNA.
For those of us besotted by classic movies — there can never be too many books about Tinseltown.
Two new books — "Elizabeth and Monty" by Charles Casillo and "The Twelve Lives of Alfred Hitchcock" by Edward White — will satisfy your old Hollywood jones.
"Elizabeth and Monty" is the riveting story of the intimate friendship of Elizabeth Taylor and Montgomery Clift.
Few people are loved more by the LGBTQ community than Elizabeth Taylor. Who will ever forget Taylor as Martha in "Who's Afraid of Virginia Woolf" or as Maggie in "Cat on a Hot Tin Roof?"
Taylor raised millions for AIDS research long before any celeb or politico even said the word "AIDS." People with AIDS weren't objects of charity to Taylor. She had many queer friends and hung out at gay bars.
Montgomery Clift, who lived from 1920 to 1966, was a talented actor. Because of the time in which he lived, he had to be closeted about his sexuality. Because of the homophobia in the society and Hollywood then, the support of friends was crucial to Clift and other LGBTQ people of that era.
For much of his life, Clift had health problems that caused him pain. Partly as a result of pain, he had issues with drinking and drug addiction. His behavior could be erratic and uncouth. (He had a penchant for eating food off of other people's plates.)
Despite Clift's troubles, you become transfixed by his brooding intensity – whether you're watching him in "The Heiress," "From Here to Eternity" or "Red River."
If you have a heartbeat, you'll feel the chemistry between Clift and Taylor when they're on screen together in "A Place in the Sun."
Though Clift was queer and Taylor was hetero, they were the closest of friends.
From the prologue onward, Casillo draws you into their friendship. The book opens on the evening when Clift, driving home from a party, was in a terrible car accident. He'd crashed into a telephone pole.
Taylor went to Clift who was lying bleeding on the road. "Realizing he was choking on his teeth," Casillo adds, "she instinctively stuck her fingers down his throat and pulled out two broken teeth, clearing the passageway."
Taylor stuck by Clift when many of his friends distanced themselves from him.
Taylor insisted that Clift be cast in "Reflections in a Golden Eye." She put up her own salary as insurance for Clift when no one would insure him (because of his health and substance abuse issues).
It's clear from "Elizabeth and Monty" that Clift was as important to Taylor as she was to him. Their relationship wasn't sexual, writes Casillo, author of "Marilyn Monroe: The Private Life of a Public Icon" and "Outlaw The Lives and Careers of John Rechy." Yet, there was an emotional intensity – a romantic quality – in their friendship.
Clift nurtured Taylor. He coached Taylor, who he called Bessie Mae, on her acting. He thought Taylor was beautiful, yet understood what it was like for Taylor when people only saw her for her beauty.
"Monty, Elizabeth likes me, but she loves you," Richard Burton is reported to have said to Clift.
There are good biographies of Taylor – such as William Mann's "How To Be A Movie Star: Elizabeth Taylor in Hollywood" and of Clift – most notably Patricia Bosworth's "Montgomery Clift: A Biography."
Even so, "Elizabeth and Monty" sheds new light on the intense friendship of two queer icons. Check it out. It will imbue you with renewed love and respect not only for Taylor and Clift but for your own friends.
Without Alfred Hitchcock, I'd never make it through the pandemic.
The COVID vaccines are wonderful! But, I'd never get out of my sweatpants without the suspense and glam of Hitchcock's movies.
Nothing is more comforting than watching serial killer Uncle Charlie in "Shadow of a Doubt" or, with Grace Kelly, James Stewart and Thelma Ritter, observing the murderer in "Rear Window."
What is more pleasurable than ogling the gorgeous mid-century apartment where a murder has been committed in "Rope?"
Of course, I'm far from alone in loving Hitchcock. Hetero and queer viewers are Hitchcock fans.
Everyone from your straight, straitlaced granny to your bar-hopping queer grandson has had nightmares about the shower scene in "Psycho." Or had a crush on Cary Grant or Eva Marie Saint in "North by Northwest."
From the glam in "Rear Window" to Bruno and Guy in "Strangers on a Train," it's clear that Hitchcock's movies have a queer quotient and a special appeal to LGBTQ viewers.
There are more biographies and studies of Hitchcock's life and work than you could count. Or would want to read.
Yet, "The Twelve Lives of Alfred Hitchcock" by Edward White is a good read.
In elegant, precise writing, White illuminates Hitchcock's life and work by examining 12 aspects of his complex personality. As with all of us, the whole of Hitchcock's self was more than the components of his personality. Any life, despite the most assiduous biographer's investigations, remains somewhat of a mystery.
White explores how "Hitchcock" the phenomenon was invented as well as what made Hitchcock the person tick. He carries out this exploration by writing about Hitchcock as everything from "The Fat Man" to "The Murderer" to "The Dandy" to "The Voyeur" to "The Londoner" to "The Family Man" to "The Man of God."
Hitchcock was a family man who loved his wife, yet, at times, gazed in, to put it mildly an unsavory manner, at some of the actresses such as Tippi Hedren, in his films.
Impeccably dressed in a Victorian-era suite, he plotted films about murder and rape with his wife (and frequent uncredited collaborator) Alma at his side.
For a half century, "Hitchcock's persona was the active ingredient in the most celebrated of his 53 films," White writes, "the way Oscar Wilde's was in his plays, and Andy Warhol's was in his art."
Hitchcock stands alone in the Hollywood canon, White writes, "a director whose mythology eclipses the brilliance of his myriad classic movies."
The span of Hitchcock's career was immense — from the time of silent films to the 3-D era. His work, White, a "Paris Review" contributor, writes, runs the gamut from thrillers to screwball comedy to horror to film noir to social realism.
Read "The Twelve Lives of Alfred Hitchcock." It'll take you inside the mosaic of the fab filmmaker's life and work. Then, break out the popcorn and "Dial M for Murder."
Author recalls beatings, discrimination in memoir
'Punch Me Up to the Gods' an emotional, rewarding journey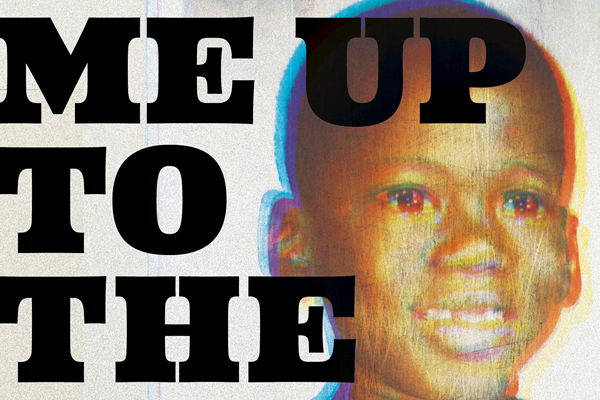 'Punch Me Up to the Gods: A Memoir'
By Brian Broome
c.2021, HMH Books
$26/272 pages
Little kids have it so easy.
Somebody feeds them when they're hungry, does their laundry, buys them toys, and plays with them. Somebody escorts them everywhere and sometimes, they even get carried. Yep, life is good when you're a little kid except, as in the new memoir, "Punch Me Up to the Gods" by Brian Broome, when it's not.
He called Corey his "best friend," but Corey was no friend to 10-year-old Brian Broome. Sure, things were simpatico at first but it didn't take long for Corey to sense Broome's insecurities, or to start pummeling Broome, or to humiliate him. Broome's father hoped that Corey might act as "a form of therapy" for a boy who played with girls too much; Broome endured the abuse and didn't complain to the adults because he was a little in love with Corey.
As if Corey's thrashings weren't harsh enough, Broome's dad beat Broome for a multitude of reasons, from a pink shirt to frustration over unemployment to racism: he said he'd rather kill his children himself than to let a white person do it. Broome, in fact, often wished that he was white like the people on TV, so he'd have the benefits of it. White parents really seemed to love their kids.
Broome dreamed of moving far away from the tiny working-class Ohio town of his birth, to a larger city where he believed he could avoid the bullying and teasing, leave his life behind, and escape the embarrassment of his parents' ramshackle existence. He did leave once, for college, but he was deeply humiliated by the racism and homophobia of his roommates. He called his mother then, and she came to get him.
She was one of a handful of Black women who saved him.
Being a man isn't easy. Being a Black man in America is harder. Being a gay Black man led Broome to drugs, alcohol, and away from his family – although, he says, "… yes, I was loved. Just not in ways that I could understand."
Be prepared to be messed with here. Your emotions may never be the same.
There's a tightly coiled, ready-to-strike fist wrapped in melancholy and a miles-long people-watching incident in this book, both giving aptness to its title. "Punch Me Up to the Gods" refers to author Brian Broome's father's second-favorite words before the beatings began, and they'll hit you hard, too. You're not embarrassed, in fact, to be seen carrying a book around, are you? Because you will, this one.
Happily, there are moments of humor, too, as Broome recalls things that occurred in his youth, or maybe just a few years ago. He surprises readers with similes that are sobering, in the middle of laughter. He steps back sometimes, to pick at something else, turns it over twice to examine it, and pulls it into his tale.
For this, you won't regret picking this wonderfully companionable, startlingly gracious and compelling memoir. "Punch Me Up to the Gods" is a don't-miss, devouring it is so easy.