YEAR IN REVIEW 2014: Books
Several LGBT-themed tomes among years best
So many books, so little time.
It's easy to feel that way when faced with an entire bookstore full of possibilities. How do you pick? How do you know what's good?
Start here, with the Bookworm's "best of 2014."
Let's start with fiction:
Throughout the year, every time something bad happens, you're reminded to hug the ones you love. "Five Days Left" by Julie Lawson Timmer, the story of a woman who is at the end stages of a terminal disease, and a man in another state who has fallen in love with a child he's fostering, will actually make you want to do that. Bring tissues. That's all I'm saying.
My list wouldn't be complete without my annual nod to noted lesbian author Emma Donoghue. Her novel "Frog Music," a big story of murder and lust set in 1870s San Francisco is a 2014 (or anytime!) must-read. It's a gauzy tale — in fact, it seems at times like a dream, as though the main character, Blanche Beunon has imagined the whole friendship she had with Jenny Bonnet and the reason for Jenny's death. Bonus: it's based loosely on a true event.
I almost guarantee that you won't see "The Last Time I Died" by Joe Nelms on any other "best of" list. It's here because it was one of those books that just struck me: Christian Franco, a loser in life and love, learns that he can re-visit his childhood by being brought back from the edge of death. Early trauma left him with holes in his memory. Reviving gave him answers. But he had to die again and again and you won't be able to put this book down until you know what happens.
They say we all have a doppelganger, and "Recognition" by O.H. Bennett is based on that idea: on a rainy night, as a young widow heads home to pick up her son, she sees a beggar who is her late husband's double. Many years ago, he went missing and was presumed drowned — but did he? You'll wonder, too.
I loved "Charity and Sylvia: A Same-Sex Marriage in Early America" by Rachel Hope Cleves, not just for the story of two lives ahead of their time, but for the way Cleves sets the stage for the tale. We get a good sense of what life was like in the late 1700s and early 1800s, not just for lesbians but for every person brave enough to try to settle a new country, and that's every bit as interesting as the story of two women who did something that early Americans didn't think was even possible.
And then there are my non-fiction favorites:
"The Baby Boom" by P.J. O'Rourke will bring back memories for anyone born between 1947 and 1964. O'Rourke recalls the usual things that Boomers will remember — playing outside til dark, getting that first color TV — but the real appeal comes when he finds something you've long-forgotten, and he expounds upon it. This book is like time-traveling to your childhood.
This seemed to be the year of self-help books and I can't come up with a better self-help book than "This is a Book for Parents of Gay Kids" by Dannielle Owens-Reid and Kristin Russo, the title of which is delightfully self-explanatory (therefore, easy to remember when you're in the bookstore). Using a good amount of common-sense and soothing talk, this book has a lot of answers for parents and their kids. And since it sprung from a popular website, you can find more online when you're done reading.
If you've read other "best of" lists this year, you've probably found "Being Mortal" by Atul Gawande there — and for good reason. It's about the end-of-life, aging and how medicine perceives both. Gawande urges readers to take charge of the end of their lives. That's powerful stuff in a powerful book.
And lastly, another tie: "The Removers" by Andrew Meredith, "Smoke Gets In Your Eyes" by Caitlin Doughty and "The Skeleton Crew" by Deborah Halber all deal with bodies. Dead ones. The Meredith book is a father-son memoir in a coming-of-age way; the Doughty book is a memoir about her years working in a crematory and the Halber book is about how everyday people spend their time comparing missing persons lists with online lists of unclaimed bodies. They're all so effective, I couldn't select only one to recommend.
Is it cheating to put a poetry book on this fiction list?  I don't think so — especially when it's poetry that's as much fun as that in "Artificial Cherry" by Billeh Nickerson. This book is sassy. It's silly, but spot-on with its observations and is-it-real-or-not essays in verse.
Six books not to miss this fall
Memoirs, love stories, and ballroom await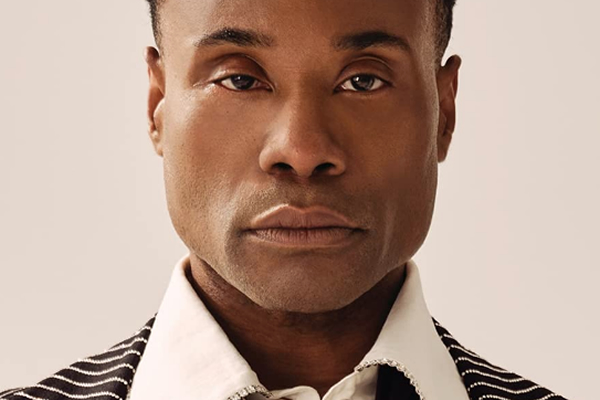 Staying inside and curling up always seems like a great idea but in the fall, it almost feels urgent, doesn't it? The great news is that there are a lot of good reads slated this fall for the LGBTQ reader.
Not your normal coming-of-age tale, "A Tale of Two Omars" by Omar Sharif, Jr. is the story of the author's youth during the Arab Spring in 2010. But that's only the launching point for the rest of the story: Sharif, the grandson of the great actor Omar Sharif, writes of his grandfather and the rest of his scattered family, and visiting them on various continents. He also writes of danger: a job he took that wasn't the kind of work he thought it was, and the threats he received for speaking out about his homosexuality in homophobic Egypt. It's a thrilling book, salted with memoir and you'll love it. (October)
If you're obsessed with the most recent incarnation of "Cinderella," then you'll likewise want to have "Unprotected: A Memoir" by Billy Porter on your shelf. This is a story in the author's own words, about growing up Black and gay, raised by parents who hope to change the latter, and seizing the strength to stay use your talents and stay the course. (October)
Who doesn't want it all? In the memoir "Greedy: Notes from a Bi-Sexual Who Wants Too Much" by Jen Winston, the author humorously examines what it means to be bisexual, why coming out as bi is fraught with landmines; dating, pronouns, sex, and more. Yes, you can have it (almost) all. (October)
Nightlife in Seoul is the backdrop for "Love in the Big City" by Sang Young Park, translated by Anton Hur. It's the story of a young gay man and his best female friend, and the fun they have exploring the clubs and bars in Seoul. As with many friendships, they both change and he is left to look for the love of his life alone. Fun, sassy, and poignant, this was a big best-selling debut novel in Korea. (November)
If something on the light side appeals to you, look for "The Coldest Touch" by Isabel Sterling. It's a novel about a young woman who knows how someone will die, just by touching them. Understandably, she'd love to lose that power, until a young vampire is sent to help her, and they fall in love. Can the two thwart the danger in their town that's coming from another, more sinister, paranormal figure? This is a book for young adults, but grown-up readers who love vampire stories will love biting into it. (December)
And finally, for the reader with creativity and movement in their bones, "And the Category Is…: Inside New York's Vogue, House, and Ballroom Community" by Ricky Tucker is what you'll want this fall. Go into an "underground subculture" for Black and Latinx trans and queer people, where marginalized LGBTQ individuals find acceptance, family, and help. With its roots in Harlem more than a century ago, you might not think you know much about ballroom, but you'll be surprised… (December). Season's readings!
Sullivan's new book a cornucopia of wit, provocation
'Out on a Limb' offers queer cultural history with a point of view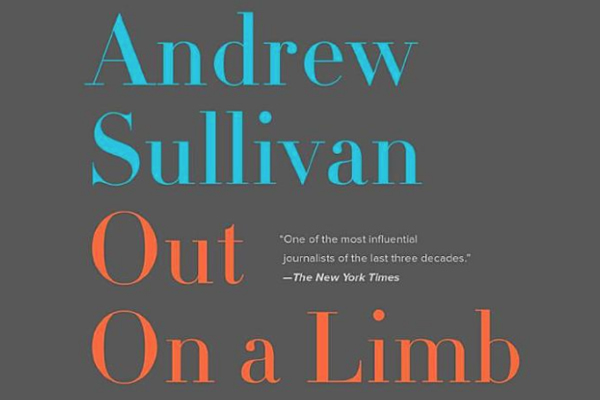 'Out on a Limb: Selected Writing, 1989-2021′
By Andrew Sullivan
c.2021, Avid Reader Press
$35/576 pages
Gay writer and political commentator Andrew Sullivan's first day in journalism began on a Sunday afternoon in 1984 in London at the Daily Telegraph.  The paper was housed on the "original Fleet Street," Sullivan writes, "the place Evelyn Waugh had made eternal in his satirical novel Scoop."
The editor that day, "a high Tory intellectual," was completely blind, chain-smoked and "wore a patch over one eye, like a pirate," Sullivan writes.
He was told to write an editorial on a topic he knew nothing about. Using, "all the skills my Oxford training in extemporaneous bullshitting had given me," Sullivan writes, he wrote the piece.
Sullivan, who was instrumental in bolstering support for mainstream equality and for dismantling "Don't Ask, Don't Tell" in the military, hasn't stopped writing since.
Sullivan's writing is as colorful as the Fleet Street editor with the eye patch.
I'm a blind lesbian. Reading "Out on a Limb" (on Audible and Kindle), there were times when I rolled my blind eyes.
At other moments, I marveled at Sullivan's bravery and compassion.
But, whether I disagreed with or applauded Sullivan, I couldn't stop reading him.
I'm betting this will be the case with you.
An Irish Catholic gay man, Sullivan is one of our most provocative and fascinating writers.
The essays in "Out on a Limb" cover everything from the death of Princess Diana to AIDS to "Brokeback Mountain" to Abraham Lincoln's sexuality.
Sullivan, a self-described small-c conservative who was one of the first to bring Barack Obama to the attention of the mainstream press, has angered many.
"I have been criticized for abandoning the right," he writes, "and for criticizing the left."
Sullivan's voted for, among others, Margaret Thatcher and Tony Blair in Britain, and Ronald Reagan, Obama and Joe Biden in America.
The causes he has supported over 40 years include: marriage equality, the legalization of recreational drugs, welfare reform and, as he writes, "a very expansive concept of free speech."
If you didn't disagree with Sullivan on anything, you wouldn't be human.
But, if you didn't agree with him on some things, you wouldn't have a heart or a brain.
The essays in "Out on a Limb," are a time capsule of Sullivan's career from his time with The New Republic (where he was the youngest editor in the magazine's history) to his current perch with "The Weekly Dish."
The collection shows how Sullivan's views have evolved over the years. Sullivan, who with "The Dish," was a blogging pioneer, is a refreshingly honest writer.
Some writers never want to cop to a mistake. This isn't true with Sullivan, who says he was wrong about supporting the Iraq war.
It's hard to remember how brave it was for Sullivan in 1989 to pen the essay "Here Comes the Groom: A Conservative Case for Gay Marriage" for The New Republic.
Then, when sodomy laws were on the books in many states, it was courageous to be out as Sullivan was.
Marriage equality wasn't on the horizon – let alone on a magazine cover.
Sullivan writes movingly about seeing the AIDS quilt in 1992 on the Mall in Washington, D.C.
The collection includes some controversial pieces such as "When Plagues End: Notes on the Twilight of an Epidemic."
It's true that for many AIDS is no longer a deadly plague.
But AIDS is still a death sentence for many who don't have health insurance or access to care.
Sullivan's essays on gender and campus life such as "The He Hormone" or "We All Live on Campus Now" made me want to throw the book across the room.
I wish Sullivan hadn't published a symposium on Charles Murray and Richard Herrnstein's book "The Bell Curve" in The New Republic. (The book says there is a connection between race and intelligence.)
But I was moved by the essay "Dear Ta-Nehisi," in which Sullivan explains why he felt compelled to air writing of, as he writes, "sometimes painful topics."
"Out on a Limb" is a cornucopia of wit, queer cultural history and provocation. Enjoy the feast.
'All In' a riveting biography of Billie Jean King
A fascinating story of a living, larger-than-life legend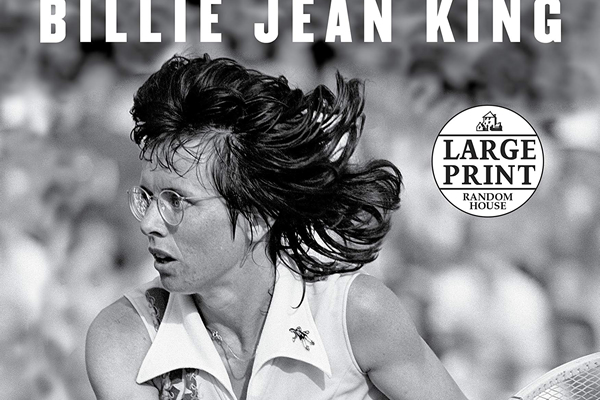 'All In: An Autobiography'
By Billie Jean King with Johnette Howard and Maryanne Vollers
c.2020, Alfred A. Knopf
$30/482 pages
I know nothing about tennis except that I love Hitchcock's thriller "Strangers on a Train," in which a charming, sociopathic murderer enlivens the game.
There are no murders in "All In," Billie Jean King's memoir, co-authored with journalists Johnette Howard and Maryanne Vollers. But King's candid autobiography is as exciting, as suspenseful, as a Hitchcock flick.
"All In" is a fab read not only for tennis aficionados and readers interested in LGBTQ history and women's history but for anyone who enjoys a fascinating story of a living, larger-than-life, but very human, down-to-earth legend.
Some athletes, even the most acclaimed ones, are mainly known to sports fans.
Their achievements are important, sometimes record-setting, in their sports. But these sports figures aren't cultural icons.
This isn't the case with King. Like Jackie Robinson and Muhammad Ali, King, who was born in 1943, is iconic.
You likely remember where you were in 1973 when, along with 90 million other riveted viewers, you watched King beat self-proclaimed male chauvinist Bobby Riggs in the "Battle of the Sexes."
If you weren't born then, you've surely heard how excited your mom or grandma were to see male chauvinism taken down. Then, when women often had difficulty obtaining a credit card, let alone fighting workplace discrimination, beating the pants off Riggs was no small matter.
King, a feminist and lesbian, is believed to be the first woman athlete activist.
In 2009, King received the Presidential Medal of Freedom for her work for LGBTQ and women's rights and equality.
Then there is King's stunning record in tennis. She was the top United States tennis player – winning 39 Grand Slams and 20 Wimbledon titles.
Often, the memoirs of famous people are bland, unrevealing. They are as exciting as Velveeta.
"All In" is a feast of flavors. Most memoirs, no matter how good, have some dull stretches.
This isn't so with "All In." From the get-go, it grabs you by the lapels.
The memoir is so revealing that, as you read it, you feel as if you're reliving King's life. King tells us about the people she loves.
Her family, like most people at the time, were homophobic when she was growing up. Yet King loved and respected her parents. They taught her, among many things, to "respect and never underestimate" her opponents, she writes.
Her brother Randy Moffitt, who was a pitcher in Major League Baseball has given her, King writes, "a lifetime of support."
King writes of her love for Ilana Kloss. The couple, who have been together for 40 years, were married in a private ceremony in 2018. David Dinkins, the former New York City Mayor officiated the wedding.
"To Ilana, my love, my partner, to the moon and back," King writes in the memoir's dedication.
It took decades for King to become open and unashamed about her sexuality.
She grew up in a working class family in Long Beach, Calif. Her father was a firefighter. It was a timwhen women were expected to get married (to men) and have children.
Middle-class and upper-class women, even if they'd been to college, weren't supposed to want to work.
The idea that you could be a gay tennis player wouldn't have been on the horizon when King began playing the game as a kid.
King married Larry King (not the broadcaster) in 1965. Though they divorced, they are still close friends.
Some of the most gut-wrenching moments of "All In" are where King writes of being outed in the 1980s by a former female lover who filed a palimony suit. Though the former lover didn't win in court, the outing nearly derailed King's career.
King writes movingly about how, after much therapy and self-reflection, she became comfortable about her sexuality.
She tells us how she dealt with an eating disorder and other health problems. Above all, King challenges us to work for social change. She dedicates the memoir "to everyone who continues to fight for equality, inclusion, and freedom."
Who wouldn't be "All In" with that?