Ghosts in the Courtroom
The price paid to uphold our love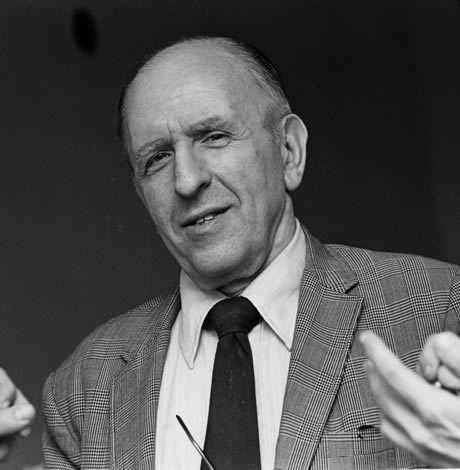 The late gay rights pioneer Frank Kameny's exhortations ring in my ears as I anticipate arguments before the U.S. Supreme Court on whether the Fourteenth Amendment requires states to license same-sex marriages.
Chief Justice John Roberts, in his dissent in the 2013 Windsor case, dismissed as "snippets of legislative history" the evidence for decades of anti-gay animus by the U.S. government. This erasure of our struggle is not unique to judges. Tom Brokaw's 2007 book, Boom! Voices of the Sixties, prompted a letter from Kameny charging, "Your book simply deletes the momentous events of that decade which led to the vastly altered and improved status of gays in our culture today."
Such deletions inspired the re-establishment in late 2011 of the Mattachine Society of Washington, D.C. (MSDC), which Kameny founded in 1961 but allowed to lapse in 2006. The new MSDC is dedicated to archive activism for LGBT equality. As an officer of the earlier organization, I joined Charles Francis, who led the successful effort to preserve the Kameny Papers at the Library of Congress, in creating the new one.
Mattachine's research led to the March 6 filing of its amicus brief in Obergefell v. Hodges and related cases by its legal counsel, McDermott Will & Emery LLP. The brief complements "The People's Brief" prepared for the Human Rights Campaign, which explores the historical and political context of state marriage bans. The Mattachine brief states:
"Original source materials obtained and recently released by the MSDC reveal the backdrop of animus in front of which the states enacted the bans now at issue…. The historical background … reveals a culture of animus against LGBT Americans, justifications for excluding them from the privileges given to all other Americans…."
After the Second World War, the federal government began firing its homosexual employees, armed with the FBI's Sex Deviate program in 1951 and President Eisenhower's Executive Order 10450 in 1953. The Civil Service Commission (CSC), later renamed the Office of Personnel Management (OPM), conducted the purge. After adverse court rulings, CSC adjusted its arguments to continue firing people for private, consensual behavior that was irrelevant to their jobs. It even expelled heterosexually married father William Dew for a few same-sex encounters as a student; he fought for years before being restored.
It is a grim history. Eisenhower advisor Arthur Vandenberg, Jr. was forced to resign when the FBI learned of his homosexuality. CSC General Counsel L.V. Meloy used a sensational Florida investigative report to purge federal employees. CSC Chairman John W. Macy, Jr. denied prying into people's private sex lives despite CSC's investigations, then said, "We see no third sex, no oppressed minority or secret society, but only individuals…."
CSC persisted after being rebuked by a federal appeals court in 1971. "By the 1970s," the brief states, "the Commission had reluctantly slowed its purge." But the lie about a gay security threat lingered. In the 1990s, President Clinton affirmed a cultural shift with executive orders barring anti-gay discrimination in security clearances and federal civilian service. Yet as late as the George W. Bush administration, Special Counsel Scott Bloch fought gay protections.
The marriage cases being argued April 28 call to mind Kameny's defiant 1969 statement to the Defense Department in the security clearance case of Benning Wentworth, concerning a previous applicant known only by his case number: "OSD 66-44 may have compromised…. He may have crawled. He may have groveled. He may have submitted to Departmental blackmail of the most contemptible kind. We will not. We stand our ground. We throw down the gauntlet, clearly, unequivocally and unambiguously." These bracing words stir both pride and sorrow at the price still paid to uphold our love.
The Mattachine brief, and the archival rescue that went into it, is in partial payment of an historic debt. But victory in the marriage cases will not complete that debt. The thousands, living and dead, who were persecuted by their own government because of whom they loved, deserve a formal apology like the one OPM Director John Berry gave Frank Kameny in 2009. Even as we move forward, we reclaim our roots. We cannot allow our gay foremothers and forefathers to be forgotten.
Richard J. Rosendall is a writer and activist. He can be reached at [email protected].
Copyright © 2015 by Richard J. Rosendall. All rights reserved.
Mayor Bowser and CDC take a wrong turn
We've come far in fight against COVID, there's no reason to rush it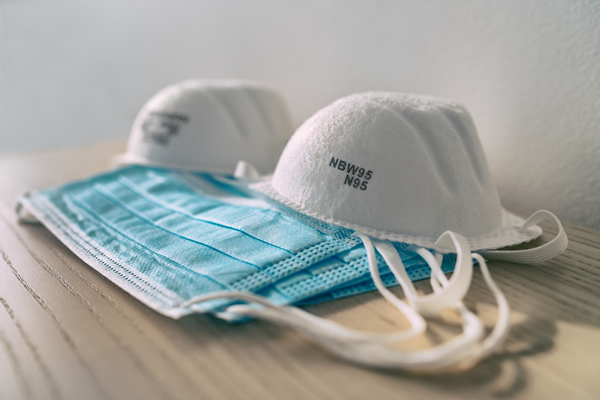 I am a big supporter of D.C. Mayor Muriel Bowser. She is doing a great job for the people of D.C. and working hard fighting for our best interests. But no one is perfect.
On April 30, her administration made a big mistake releasing a policy on masks reported by dcist: "D.C. Mayor Muriel Bowser further lifted mask restrictions for fully vaccinated people in an order published on Friday evening. The order says fully vaccinated people may go maskless in businesses, office buildings and other indoor settings and tasks businesses with enforcing the new rule." It went on to say, "The businesses, office buildings, or other establishments shall exclude or attempt to eject persons who are not wearing masks or who remove their required masks, except in circumstances where the person is fully vaccinated and is permitted to conduct their activities without wearing a mask."
It continued: "Businesses are allowed to request to see vaccine cards or other proof that patrons have been vaccinated to determine whether or not they have to wear a mask, per the order. Employers may 'establish rules for mask-wearing at their offices or facilities that are more stringent' than the new District regulations."
Reading this, I felt it made no sense and would cause havoc for restaurants and businesses. Others agreed and spoke up and the policy was rescinded on Saturday, May 1. The Washington Post wrote: "To mask or not to mask? Mayor's order stokes confusion in D.C."
The original CDC advice on masks was confusing enough and Bowser made it worse. She isn't the only one causing confusion. Maryland Gov. Larry Hogan issued a new order on masks, which Montgomery County Executive Elrich immediately said he wouldn't follow. Clearly this isn't an easy thing to deal with.
With the CDC telling people for months they need masks everywhere, changing policy is complicated, especially when there will be different requirements for those who have been vaccinated and those yet to be. The administration wanted to show the benefit of being vaccinated but caused confusion. In addition I believe the CDC made a huge mistake by pausing the J&J vaccine. It seems they could have investigated the 15 cases of blood clots, out of the nearly eight million shots given, in the two weeks they did without creating havoc and fear of the vaccine. They could have given information to the medical community and shared it with the public on how to handle such an occurrence without the pause.
As a lay person reading and listening to the various medical experts I'm convinced there is little chance of getting COVID outdoors if you are vaccinated and even if you aren't and not wearing a mask, unless you stand close with a group who also haven't been vaccinated. So why not just begin to change mask policy for outside. The basic CDC statement was good: Vaccinated people no longer need a mask outside and it's suggested if unvaccinated people are in groups without appropriate distance they should continue to wear them. Simple enough.
The real problem occurs when talking about masking indoors in public places like restaurants and other businesses, including grocery stores. How do you separate those who have been vaccinated from those who haven't and still at major risk indoors being in close proximity to others who aren't? Wouldn't it just be simpler to say we all need to continue to wear a mask indoors in public places especially since we are far from herd immunity? According to the D.C. Health Department only 35% are fully vaccinated.
As someone who has been vaccinated, I am happy to continue to wear my mask inside public spaces to help protect others and to encourage everyone who has yet to be vaccinated to continue to wear their mask. Why would we make every restaurant, bar, grocery store or other business have an enforcer at the door checking for proof of vaccination before they let someone in without a mask? It's not fair to put that burden on businesses that already have so much to do to make their establishments safe for all. The TSA was right when it announced Friday it extended the mask mandate until Sept. 16 at airports, on commercial aircraft, and on all buses and trains.
We have come so far in the fight against COVID there is no reason to rush this. Let's make the rules as simple as possible. We are one community so we should act like it.
Peter Rosenstein is a longtime LGBTQ rights and Democratic Party activist. He writes regularly for the Blade.
LGBTIQ refugees in Kakuma need durable solutions to address challenges
Death of gay refugee last month underscored plight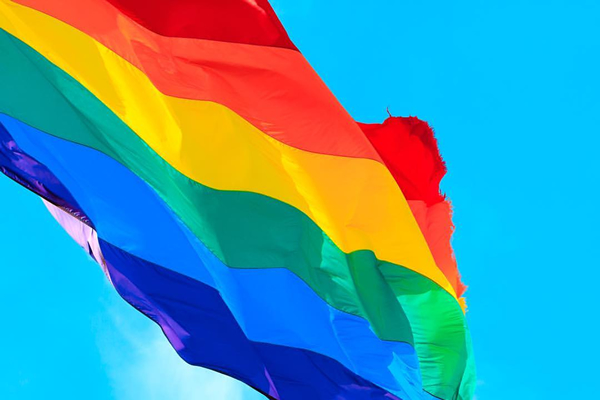 The recent, tragic death of Chriton Atuhwera, a gay refugee who was the victim of an arson attack in Kakuma refugee camp, Kenya, has caught international attention.
Chritron was one of two gay men who suffered second-degree burns after a petrol bomb was thrown near the pair while they slept on a mattress in the open air, during the attack on March 15 in Kakuma.
This unspeakable and avoidable tragedy is just one piece of the puzzle. LGBTIQ asylum seekers and refugees in Kakuma have faced ongoing violence and discrimination and face elevated rates of economic and social exclusion including barriers to accessing employment and social services and challenges to effective organizing and advocacy for their human rights.
This tragic death and the ongoing threats that the community faces have precipitated the need for a more complete and long-overdue understanding of the situation on the ground for the LGBTIQ refugee community which in turn can lead to more comprehensive and durable solutions to benefit the broader community.
Today, Kakuma refugee camp is home to nearly 200,000 registered refugees and asylum seekers. Many have fled overland from Uganda, South Sudan, Somalia and the Democratic Republic of Congo. The majority of the world's refugees remain for years, often decades in refugee camps or informal settlements.
In total, there are approximately 300 LGBTIQ refugees and asylum seekers — perhaps more — currently living in Kakuma, which remains the only country in the region to provide asylum to those fleeing persecution based on sexual orientation, gender identity or expression. The situation they face in Kakuma refugee camp is complex and multilayered.
While the goal of most LGBTIQ refugees and asylum seekers is to ultimately be resettled to a safe third country, resettlement slots have drastically fallen and are only available to less than 0.6 percent of refugees, a fraction of the world's refugees. U.S. resettlement numbers dropped to historic lows during the Trump administration, and the Biden administration recently flip-flopped on its pledge to increase refugee resettlement slots. We urge the administration to honor its original commitment, recognizing that it will still only benefit a tiny fraction of refugees globally.
At the same time, LGBTIQ refugees in Kakuma face immediate challenges including poverty, isolation and lack of access to health and social services.
There are a number of groups of LGBTIQ asylum seekers and refugees scattered in different parts of the camp, and while these communities face many of the same daily struggles of life in a refugee camp, with individuals hailing from a variety of different countries of origin and cultural settings, not all LGBTIQ refugee communities in the camp have the same lived experiences nor do all LGBTIQ groups agree on one basic need and approach to better their lives and safety.
With the increased numbers of LGBTIQ asylum seekers and refugees arriving in Kakuma in recent years, the need has grown for a true and complete understanding of the challenges facing LGBTIQ refugees in Kakuma, uncovering root causes and identifying sustainable solutions. It is vital that this is done.
Especially in light of recent incidents, there is a clear need for further action and support, based on facts, taking into account the current situation on the ground and raising the voices of those groups whose needs are not always in the forefront. The lack of clear, detailed and well-rounded information regarding the situation experienced by LGBTIQ refugees in the camp also creates challenges for those interested in helping to ensure the rights and well-being of this community.
That is why, ORAM together with Rainbow Railroad have announced a joint Kakuma research project. The research project, endorsed by the U.N. refugee agency UNHCR, will provide accurate information on LGBTIQ asylum seekers and refugees living in the camp — a critical piece in more effective advocacy on behalf of the community.
In keeping with the organizations' focus on local leadership, the research will be Kenyan-led. The researcher will conduct first-hand interviews with LGBTIQ refugees and asylum seekers, as well as community leaders in the camp and lead stakeholders. Based on the information gathered, the report will identify overarching issues facing the community, identify service and resource gaps, pinpoint solutions and make recommendations to address systemic challenges facing the community.
Kakuma refugee camp is a complex and challenging environment for LGBTIQ refugees and asylum seekers. This report aims to provide a deeper understanding that can lead to a number of multifaceted solutions to meet the urgent and critical needs of LGBTIQ asylum seekers and refugees in the camp, from improved living conditions to expedited resettlement.
We all having a duty to look out for the most vulnerable and marginalized among us. We need to prioritize the safety and protection on LGBTIQ asylum seekers and refugees and address the challenges they face on their journey to safety, Kakuma refugee camp, in Kenya in general and beyond. We must promote policies and practices that treat the forcibly displaced as fully human and with all the dignity and humanity that they deserve.
Log onto ORAM's website for more information about our work in the camp.
Get ready for 'Shot Girl Summer' 2021
With masks down, smiling faces will soon be visible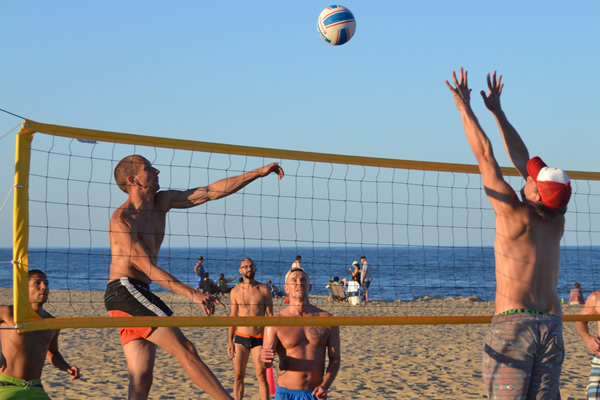 Well, it's almost May. And that makes it now one month away from Memorial Day — the unofficial start of gay D.C.'s summer, when we all rush to the still-too-cold-to-get-in waters of Rehoboth Beach. We crowd on Poodle Beach — our beach — and celebrate the start of the summer and, well, ourselves.
And we should, right? It's been a year. And we deserve it. We've played by the rules (mostly), stuck to our bubbles, and stood in line to get our shots. The question "you a Pfizer or a Moderna gal?" will be echoed a thousand times up and down the East Coast, from Fire Island to South Beach. Slight prediction here — Moderna will be the shot to have. As that's the one I got and that's the one gay icon Dolly Parton championed. That and gay men like arbitrarily separating folks into groups. We can be snobby like that.
And I think we're all ready for a little sun, a little sand under our toes, a little saltwater on our lips. Just pass by Logan Circle any Saturday or Sunday, and the poor grass is trying to keep up with the burgeoning crowds as best it can. Almost every square inch of the circle is full. And as the weather warms and more and more folks get the jab in the arm, the vibe is similar to the first day of school – excited faces greet others they haven't seen in months.
And now word has it President Biden may be as soon as this week dropping the mandate of wearing a mask outdoors. Probably long overdue really. I was only wearing a mask outside around town so folks wouldn't think I was a Republican. But with masks down, smiling faces will soon be visible.
I myself am off to Fire Island this summer. And wherever you're planning on going or even if you're just staying put, the question on everyone's lips seems to be: "Do you think this summer will be somewhat normal?" The answer seems to be "I think so." At least we know that it will certainly be better than it was. Incrementally we will get there. Every so often a new marker will be set — no masks for the vaccinated, more concerts, etc. And before we know it we'll be back at underwear parties.
And many have predicted this summer will be a wild one. A new Roaring 20s, as we've been sitting on a spring for a while now — nowhere to go and nothing to do. But as we all prepare to go a little buck wild this summer, never regret it. We deserve it, and we've earned a 'Shot Girl Summer.' And yes the shot is a miracle, but one decades in the making. Let's remember that just one reason why the vaccine was produced so quickly was that the mRNA technology it relies on came about largely due to the AIDS epidemic. Yes, it was all brought about by some incredibly talented scientists who deserve the credit and admiration of the entire world. But we can also credit the countless gay men who were in the streets, quite literally clashing with police and facing arrest, in order to pressure the government to act on AIDS. Just Google groups like ACT UP and people like Larry Kramer and you'll see what I mean.
So, we deserve it. We made it, and in more ways than one. So have that Shot Girl Summer you so deserve. And don't forget a lot of people helped get us here.
Brock Thompson is a D.C.-based writer. He contributes regularly to the Blade.