Clinton emails: 'We should emphasize LGBT human rights'
Former secretary of state responds to Iraq, creation of LGBT liaison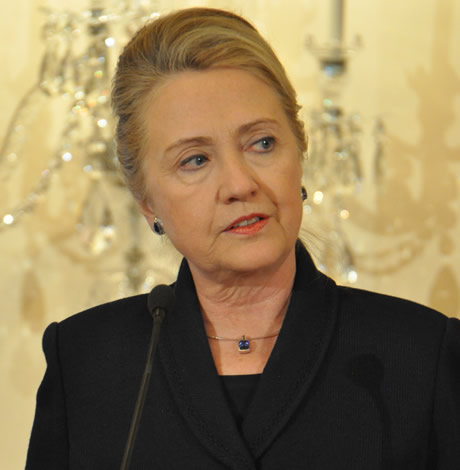 Clinton, who's now pursing the Democratic nomination for president in 2016, expressed the view in response to a 2009 Voice of America report forwarded to her by adviser Cheryl Mills on the alleged murder and torture of gay Iraqi men, many of whom reportedly said they were more secure under the regime of Saddam Hussein.
Clinton responded 11 minutes after Mills sent her the article.
"So sad and terrible," Clinton writes. "We should ask Chris Hill to raise this w govt. If we ever get Posner confirmed we should emphasize LGBT human rights."

The Chris Hill to which Clinton is referring is likely the U.S. ambassador to Iraq during the first two years of the Obama administration. Posner is likely Michael Posner, who came to serve in the State Department after his confirmation as assistant secretary of state for democracy, human rights and labor.
Clinton's call for pushing LGBT rights within the State Department is consistent with her stated philosophy that "gay rights are human rights and human rights are gay rights" and her 2011 speech in Geneva in which she highlighted international LGBT rights concerns.
Other emails in the batch unveiled on Tuesday, which span from March to December 2009, demonstrate the hang-wringing on the perceived lack of progress on LGBT issues in the first years of the Obama administration and the potential creation of a State Department official dedicated to LGBT human rights.
The emails reveal that among the individuals forwarding articles to the Clinton State Department on LGBT rights was Richard Socarides, a gay New York-based advocate who advised former President Bill Clinton on gay rights issues.
Socarides told the Washington Blade that as a former White House official he sometimes passed along information and reports he thought would be of interest to the State Department. Sometimes, Socarides said, Clinton's staff reached out to him with a specific question.
"From what I can tell, these emails are all part of that back-and-forth," Socarides.
In one email to Mills, Socarides forwards a Gay City News article on anti-LGBT brutality in Iraq and writes, "You guys will have to deal with this at some point if not already."
In response to the exchange, Socarides expressed satisfaction with how issues related to the rights of LGBT Iraqis were handled, saying it was part of ongoing concern about the country and "raised by our government at many levels and on repeated occasions."
In another email dated May, 22, 2009, Mills forwards to Clinton an article in the Advocate on a draft letter signaling the State Department's intention to extend partner benefits to gay Foreign Service officers.
Clinton's response isn't revealed, but Mills commentary on the article is simply "Oh my."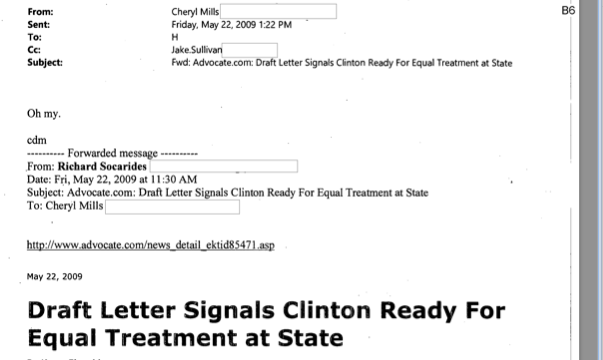 In another December 2009 email in which he forwards a Voice of America article on evangelical leaders spreading anti-gay sentiment in Africa, Socarides recommends the creation of an international LGBT point person.
"There is a lot of appreciation for everything the Dept has done around this so far and I think you could really build on it by putting someone there in charge of international LGBT human right issues," Socarides said.
Socarides' email was in turn forwarded to Clinton by Mills, who endorsed the idea, saying, "I think this is a good idea — what do you think?"
Clinton's initial response was "Mira patel in sp told me she is already starting to do this. Do you want someone in drl." The rest of Clinton's response is redacted by the State Department. Mira Patel served at the State Department as an advisor for Clinton after having served on her Senate staff.
The response from Clinton apparently wasn't adequate for Mills, who responded she "would want someone higher profile" and Patel is likely preparing a "response to incoming rather as an affirmative agenda."
"Not sure how I got to be the person pushing all things in this area — think from the earlier reports on family benefits but as a general matter — we have a reaction mechanism right how (to others, to me sending emails re Uganda (and now Uganda is doing same kind of anti-gay law)) etc.," Mills writes. "This would be someone who's profile would be an affirmative agenda."
Clinton has a short response to Mills eight minutes later, "Let's discuss." The Clinton emails don't reveal the resolution of this discussion, which may have been taken offline.
In response to the email exchange, Socardies pointed to the appointment of Daniel Baer as deputy assistant secretary in the Bureau of Democracy, Human Rights & Labor. Part of the portfolio for Baer, who now serves as U.S. ambassador to Organization for Security & Cooperation in Europe, was international LGBT rights issues.
No specific LGBT international affairs official was appointed during Clinton's tenure, but the State Department named Randy Berry as special envoy for the human rights of LGBTI persons under current Secretary of State John Kerry.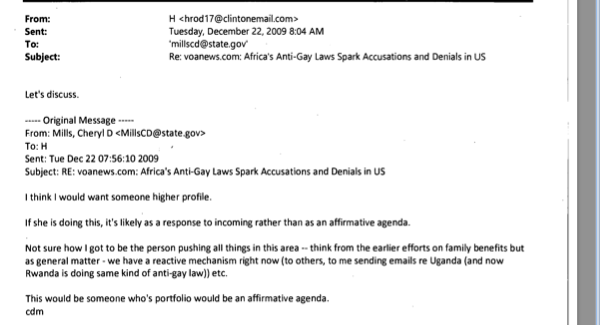 The emails unveiled by the State Department aren't the last missives expected to be made public. As a result of a Freedom of Information Act request and the direction from Clinton herself, the emails are slated to keep coming on a rolling basis and all 55,000 pages should be public by Jan. 29. Clinton deleted an estimated 32,000 emails on recommendation from her legal team.
Over the course of her tenure at the State Department period, Clinton opposed same-sex marriage. The Blade could find no emails discussing the issue or any potential evolution on her views. Clinton endorsed same-sex marriage after she left the State Department in 2013.
The State Department late Tuesday made public 3,000 pages of emails from Hillary Clinton during her tenure as secretary of state, including one message in which she seeks to "emphasize LGBT human rights" in Iraq amid media reports of anti-LGBT human rights violations in the country.
Va. Senate subcommittee tables anti-transgender student athlete bill
Virginia Beach Republican introduced SB 766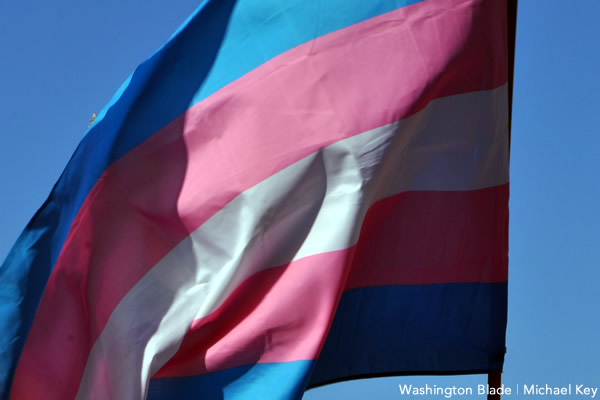 A Virginia Senate subcommittee on Thursday tabled a bill that would have banned transgender students from joining school sports teams that are consistent with their gender identity.
Senate Bill 766, which state Sen. Jennifer Kiggans (R-Virginia Beach) introduced on earlier this month, would have required "each elementary or secondary school or a private school that competes in sponsored athletic events against such public schools to designate athletic teams, whether a school athletic team or an intramural team sponsored by such school, based on biological sex as follows: (i) 'males,' 'men,' or 'boys'; (ii) 'females,' 'women,' or 'girls'; or (iii) 'coed' or 'mixed.'"
"SB 766 (trans sports ban) was passed by indefinitely (it died!) after a long line of speakers testified against it, affirming trans students' rights to participate in sports just like their cisgender peers," tweeted the American Civil Liberties Union of Virginia after the vote. "Trans students belong in sports. Period."
Republican Gov. Glenn Youngkin during his campaign said he does not support allowing trans children to play on sports teams that are consistent with their gender identity.
The General Assembly's 2022 legislative session began on Jan. 12 with Republicans in control of the House of Delegates. Democrats still control the Senate by a 21-19 margin.
A bill that would have eliminated the requirement that school districts implement the Virginia Department of Education's trans and non-binary student guidelines died in a Senate subcommittee on Thursday. The Senate General Laws and Technology on Thursday also tabled a religious freedom measure that would have undermined Virginia's LGBTQ-inclusive nondiscrimination law.
Two anti-LGBTQ bills die in Va. Senate
Democrats maintain 21-19 majority in chamber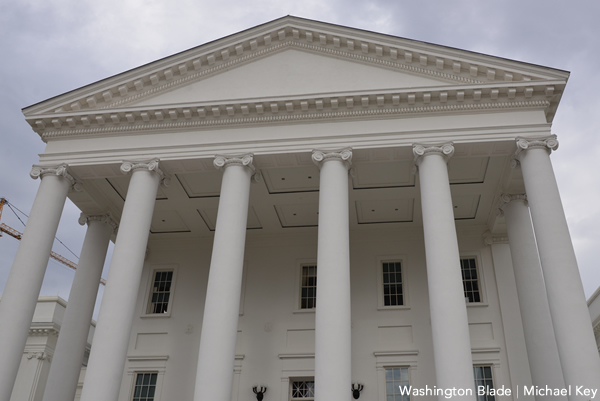 Two anti-LGBTQ bills died in the Virginia Senate on Thursday.
A Senate Education subcommittee voted against state Sen. Travis Hackworth (R-Tazewell County)'s Senate Bill 20, which would have eliminated the requirement that school districts must implement the Virginia Department of Education's transgender and non-binary student guidelines.
The Senate General Laws and Technology Committee in an 8-7 vote tabled state Sen. Mark Peake (R-Lynchburg)'s Senate Bill 177, a religious freedom measure that critics contend would have allowed anti-LGBTQ discrimination in housing.
Virginia's statewide nondiscrimination law includes sexual orientation and gender identity. Peake's bill would have removed "the provision of the exemption for religious organizations under the Virginia Fair Housing Law that denies such exemption where the membership in such religion is restricted on account of race, color, national origin, sex, elderliness, familial status, sexual orientation, gender identity, military status, or disability."
The General Assembly's 2022 legislative session began on Jan. 12 with Republicans in control of the House of Delegates. Republican Gov. Glenn Youngkin took office three days later.
Democrats, who maintain a 21-19 majority in the state Senate, have vowed to block any anti-LGBTQ bill.
State Department reiterates concerns over Chechnya human rights record
Anti-LGBTQ crackdown continues to spark outrage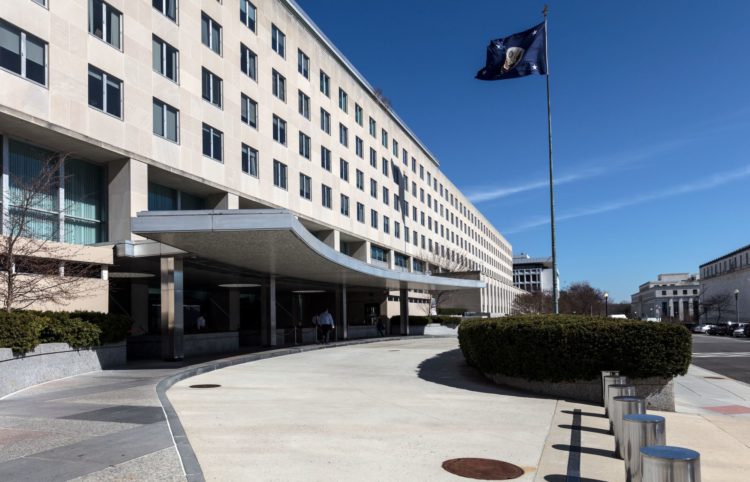 The State Department on Thursday reiterated its concerns over Chechnya's human rights record that includes an ongoing anti-LGBTQ crackdown.
"We reject Chechnya Head Ramzan Kadyrov's baseless attempts to malign human rights defenders and independent journalists and we urge him to end authorities' targeting of those who dissent, LGBTQI+ persons, members of religious and ethnic minority groups, and others, including through reprisals against their family members," said spokesperson Ned Price in a statement. "We call on Russian federal authorities to refrain from enabling repressive acts, including acts of transnational repression, originating in Chechnya and to bring those responsible for continuing egregious human rights violations in Chechnya to justice consistent with the law of the Russian Federation and Russia's international human rights obligations."
Price in his statement also said the U.S. "is troubled by continuing reports of abductions and arbitrary detentions carried out by authorities in Russia's Republic of Chechnya, including dozens of reported abductions and arbitrary detentions in recent weeks targeting the relatives of Chechen human rights defenders and dissidents."
"In addition to cases within Chechnya, there have been numerous instances of individuals being detained in other parts of the Russian Federation and forcibly transferred to Chechnya, such as Zarema Musayeva, the mother of human rights lawyer Abubakar Yangulbayev. Musayeva was taken from Nizhny Novgorod last week," said Price. "We call for the immediate release of all who have been unjustly detained. We are also concerned by reports that Chechen authorities are using such pressure tactics against the relatives in Chechnya of dissidents living outside the Russian Federation. Such acts, which harm entire families, is an especially pernicious form of repression."
The anti-LGBTQ crackdown in Chechnya continues to spark worldwide outrage.
Chechen authorities in April 2020 arrested two brothers, Salekh Magamadov and Ismail Isaev, after they made a series of posts on Osal Nakh 95, a Telegram channel that Kadyrov's opponents use. Magamadov and Isaev were reportedly forced to make "apology videos" after they were tortured.
The Russian LGBT Network helped the brothers flee Chechnya, but Russian police last February arrested them in Nizhny Novgorod. Chechen authorities brought them back to Chechnya.
Magamadov and Isaev last month reportedly began a hunger strike after a judge denied their request to have another court hear their case. The Crisis Group "North Caucasus SOS" that represents the brothers said the Supreme Court of Chechnya on Wednesday denied their request for a different venue.