Rufus to play with NSO
Out singer's catalogue to get symphonic treatment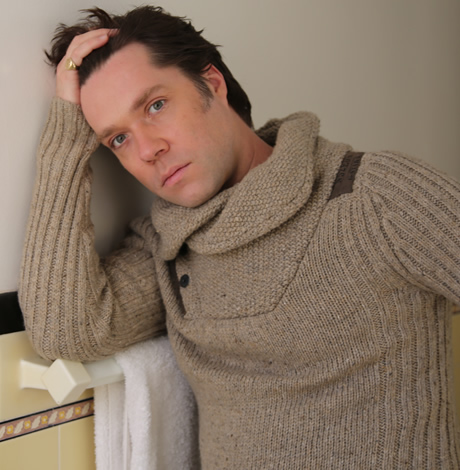 Singer/songwriter Rufus Wainwright performs at the Filene Center at Wolf Trap (1551 Trap Rd., Vienna, Va.) on Friday, July 31 at 8:15 p.m.
Wainwright has been nominated for both Grammy and BRIT awards. He has won two Juno awards for his work. The National Symphony Orchestra will accompany Wainwright during his performance. Emil de Cou, music director of the Pacific Northwest Ballet, will conduct the show.
Tickets range from $25-58. For more information and to purchase tickets, visit wolftrap.org.
At 15, restored 'Shortbus' is still a movie ahead of its time
Depictions of real sex among actors raised eyebrows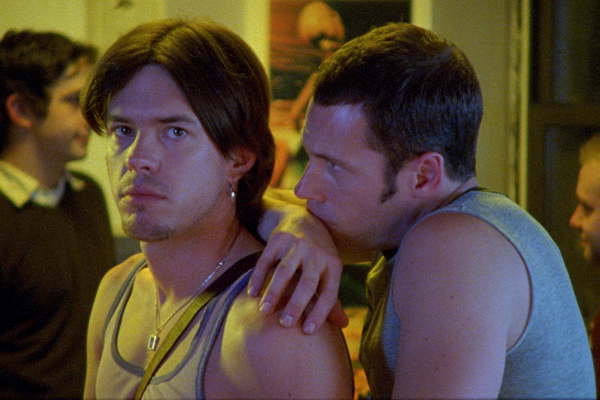 When it debuted in 2006, John Cameron Mitchell's "Shortbus" – which this month receives a special 15th anniversary re-release in the form of a sumptuous new 4K restoration – was described by Variety as being "unquestionably the most sexually graphic American narrative feature ever made outside the realm of the porn industry."
That description arguably still holds true, and it was not hyperbole. Mitchell, fresh off the success of both the stage and film versions of "Hedwig and the Angry Inch," had deliberately set out to make a film exploring "the language of sex as a metaphor for other aspects of the characters' lives." He solicited videotaped submissions from would-be cast members – whether they were trained actors or not – who were open to the experience of performing in sexually explicit material, then collaborated with the chosen players over a two-and-a-half-year process of improvisational workshops to create the story and script. When the cameras finally started rolling, the cast had already developed a level of emotional and physical intimacy that allowed them to deliver unprecedented authenticity. Almost all the sex scenes were un-simulated – and indeed, according to Mitchell, all but one of the many orgasms that take place in the film are real.
It's not surprising that "Shortbus" would garner a lot of attention 15 years ago for its bold approach to onscreen sex, considering that real sex on film is still largely considered a taboo in the mainstream. What's surprising is that it generated relatively little outrage or backlash from the conservative crowd. There were detractors, of course, whose pearl-clutching reaction to the idea of such a film was simply to decry it as "pornography," and it was banned in some foreign markets with draconian censorship laws regarding sexual content; nevertheless, thanks to Mitchell's established reputation as an artist and the enthusiastic response it received at the Cannes Film Festival, the movie managed a reasonably widespread release across major markets in the United States without raising too many eyebrows, meeting with a mostly favorable response from both critics and audiences – at least the audiences who weren't too squeamish to go and see it.
Those who did quickly found themselves drawn into the lives of a collection of young New Yorkers, all struggling to find meaning, connection, and gratification in a city still reeling from the tragedy of 9/11 and the frustrations of Bush-era politics. There's Sofia (Sook-Yin Lee), a sex therapist who has never had an orgasm, and her attentive but increasingly bewildered husband Rob (Raphael Barker), whose own sexual needs are not being met, either; there's Jamie (PJ DeBoy) and James (Paul Dawson), a former child TV star and his ex-hustler boyfriend who are looking to open up their relationship to others, and Caleb (Peter Stickles), a voyeuristic neighbor who lives vicariously through stalking them and obsessively following their lives; and finally, there's Severin (Lindsay Beamish), a professional dominatrix frustrated over her inability to make emotional connections. Along with other sexual pilgrims of the New York underground scene, they come together at Shortbus, a weekly "salon" dedicated to art, music, politics, and polysexual carnality.
At the time of its initial release, "Shortbus" felt for many – perhaps even most – like a glimpse into another world, an erotic utopia where sexual freedom and experimentation were not only "normal" but incorporated into a holistic view of life and used as a valid avenue for achieving personal growth. Seen today, what strikes the viewer most is just how far ahead of its time Mitchell's purposefully transgressive movie really was. Though we haven't quite reached a cultural place where the freewheeling and permissive sexuality it depicts has been fully embraced by all, many of the then-arcane sexual concepts it presents – polyamory, BDSM, "pegging" – no longer carry the same sense of transgressive danger they once did in the mainstream cultural imagination. More importantly, the attitude of sex-positivity it champions has become far more widespread in our modern world, thanks in no small part to the increased visibility and acceptance of "non-traditional" sexual practices in popular media.
There's also an unexpected – indeed, almost eerie – resonance to be found in the underlying zeitgeist of the film's post-9/11 New York, as reflected in the existential crises with which its characters resignedly grapple. This is particularly notable in the secretly depressed James (Dawson's sensitive portrayal of his mental health struggles provides the emotional heart of the movie), but any of the characters could easily be transplanted into the COVID-exhausted world of 2022 and seem just as much at home.
For all that looming heaviness in the air, though, "Shortbus" remains as refreshingly upbeat and unexpectedly joyful as it was 15 years ago – and that's not just because of the sex. Mitchell, in talking about making the film, says he did not "necessarily seek to be erotic."
"In the years I was making 'Hedwig,' he says, "I welcomed the fact that movies were exploring sexual frankness again, as some had in the '60s and '70s, but I regretted the fact that most of the new ones were so grim and humorless. Sex seemed just as connected to negativity as it was for, say, Christian conservatives. I guess it's understandable. I was brought up in a strict Catholic/military environment where sex was the scariest thing imaginable, which, of course, made it fascinating. I decided to make a New York-style, emotionally challenging comedy that would be sexually frank, thought-provoking, and, if possible, funny."
True to that goal, "Shortbus" feels for most of its running time like a light-hearted romp. Justin Vivian Bond, playing themself as the host of the film's titular salon, brings a buoyant sense of humor to the movie that pervades even when they're not onscreen, and the colorful community of background characters – including an Ed Koch lookalike who confides in a young potential hook-up that he was "once the mayor of New York City" – provide a constant stream of memorable comedic moments throughout. There's even an overtly farcical sequence involving a remote-control orgasmic egg, which would not seem at all out of place in a 1960s screwball comedy from Blake Edwards.
Still, to downplay the sexiness of "Shortbus" would be to ignore its most enduring legacy. After all, it's a film that features graphic sex between various combinations of gender, including extended scenes of three-ways, orgies, rimming, cunnilingus, fellatio, self-sucking, and full-on penetration of multiple orifices. Yes, some of it may arouse you – but the real power of sex in this film has to do with the fact that, unlike porn or even most "tasteful" Hollywood sex scenes, the intention is not so much to turn us on but to help us get over it.
As Mitchell puts it, "In the current and important campaign to correct social wrongs, sometimes sex itself gets a bad name. To some today, any kind of sex on screen is exploitation… Let's not let our need for safety and justice boomerang us back to our default American Puritanism. Sex between consenting respectful adults is one of the great joys and mysteries of our lives. No need to panic.
"Let's just lie back and think of each other."
The new 4K restoration of "Shortbus" opens theatrically in New York City on January 26, followed by an expansion to other cities across the US. You can find information about theatres and dates at the Oscilloscope Laboratories Website.
Janet Jackson doc premieres this weekend
Remembering 10 times iconic singer was there for LGBTQ community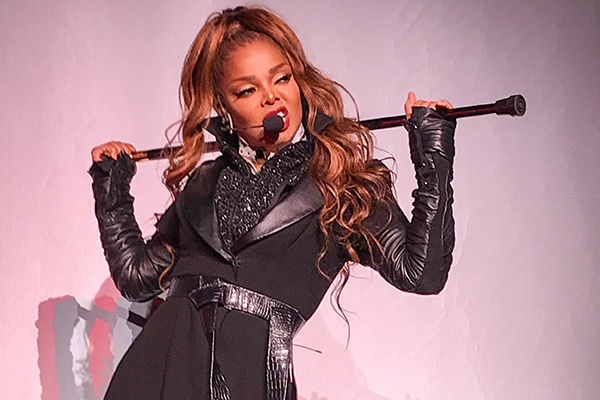 Iconic singer Janet Jackson, a longtime LGBTQ ally, unveils her long-awaited documentary simply titled "Janet" on Friday, Jan. 28. It concludes the following night; each installment is two hours long.
Jackson has said she spent five years compiling footage and creating the documentary, which airs at 8 p.m. both nights on A&E and Lifetime networks. It was produced by Jackson and her brother Randy Jackson and it's timed to commemorate the 40th anniversary of her 1982 debut album.
An extended trailer for the film reveals Jackson will talk candidly about her brother Michael and the 2004 Super Bowl incident, including the news that Justin Timberlake reached out and asked her to join him during his widely panned 2018 Super Bowl return performance.
Prior to the pandemic, Jackson announced a new studio album and tour titled "Black Diamond," but both were postponed due to COVID. No official word about the status of either, but speculation is rampant that she will finally release the new album once the documentary airs.
"Musically, what I've done, like doing 'Rhythm Nation' or doing 'New Agenda' or doing 'Skin Game,' creating those bodies of work with Jimmy and Terry, I feel like I've laid a certain foundation," Jackson tells Allure magazine in a new cover story this month. "I would hope that I'd be able to continue if I choose to. You know what I mean? But only time will tell."
As Jackson's legion of queer fans awaits this weekend's premiere, the Blade takes a look back at 10 times Janet was there for the LGBTQ community.
1. "The Velvet Rope" project. In 1997, Jackson released her critically acclaimed sixth studio album "The Velvet Rope," an introspective and deeply personal collection of songs that touched on her depression, but also tackled LGBTQ issues. On the track "Free Xone," she spoke out forcefully against anti-LGBT bias. She also covered Rod Stewart's "Tonight's the Night," without changing the pronouns in the love song, prompting speculation about her sexual orientation. But it was her international No. 1 hit "Together Again" that continues to resonate with LGBTQ fans. An upbeat, joyful dance song, it was conceived as a tribute to Jackson's friends who died of AIDS.
2. GLAAD award. In 2008, Ellen DeGeneres presented Jackson with the Vanguard Award at the 19th annual GLAAD Media Awards. GLAAD's president said, "We are delighted to honor Janet Jackson at the 19th annual GLAAD Media Awards in Los Angeles as such a visible, welcoming and inclusive ally of the lesbian, gay, bisexual and transgender community. Ms. Jackson has a tremendous following inside the LGBT community and out, and having her stand with us against the defamation that LGBT people still face in our country is extremely significant."
3. Ebony magazine interview about her sexuality. In 2001, Jackson gave an interview to Ebony magazine in which she was asked about her sexual orientation. "I don't mind people thinking that I'm gay or calling me gay," she said. "People are going to believe whatever they want. Yes, I hang out at gay clubs … I go where the music is good. I love people regardless of sexual preference, regardless of race. No, I am not bisexual. I have been linked with dancers in our group because we are so close. I grew up in a big family. I love being affectionate. I love intimacy and I am not afraid to show it."
4. Video support for It Gets Better, Trevor Project. In 2010, Jackson recorded a video for the Trevor Project and later appeared on CNN's "Larry King Live" to promote awareness of youth suicide. "If you're LGBT you're probably thinking you're all alone, but you're not," she said in the video. "I can relate because I was one of those kids who internalized everything."
5. "State of the World Tour." Jackson's LGBTQ support continued in 2017. Her tour's opening sequence highlighted a range of problems facing the world, from famine and war to police brutality and included a call for justice and for LGBTQ rights.
6. "The Kids." Jackson has always employed a diverse crew of professional dancers for her videos and tours. Some of her closest friends and collaborators over the years have been prominent out gay and lesbian choreographers, singers, dancers, makeup artists and designers. She lovingly refers to her backup dancers as "the Kids."
7. NYC Pride performance. In 2004, Jackson performed for a packed audience at Pride Dance NYC at Pier 54.
8. "Will & Grace" cameo. In 2004, Jackson made a memorable cameo on "Will & Grace," judging a dance-off between Jack and another dancer.
9. HRC, AIDS Project Los Angeles awards. In 2005, Jackson was honored by both the Human Rights Campaign and AIDS Project Los Angeles for her work raising money for AIDS charities.
10. Janet's Blade interview. In 2006, Jackson granted an exclusive interview to the Washington Blade. It was one of the rare times she touched on the Super Bowl controversy and her brother Michael's acquittal on child molestation charges, telling Blade Editor Kevin Naff, "I got all of that out of my system, that's not what I'm feeling right now. I wrote about [those controversies] but I didn't choose to put it out there on the album." In the interview, Jackson also reiterated her support for marriage equality, said she'd never had a sexual relationship with a woman and revealed that she'd never met Madonna.
BETTY holiday show rocks D.C.
Queer band returns home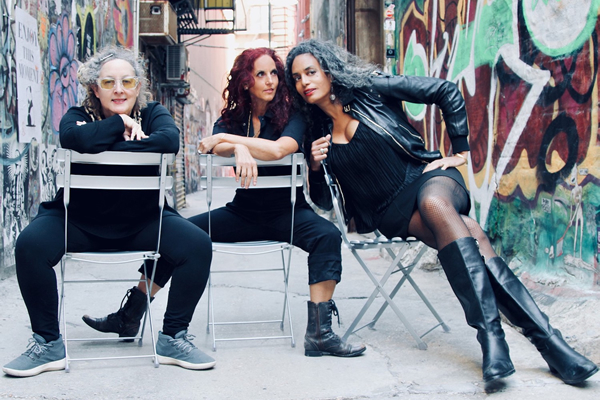 D.C. native band BETTY kicked off its "Holly Jollypocalypse" tour with a show at City Winery on Dec. 5.
The trio, including ally Alyson Palmer and queer sisters Elizabeth and Amy Ziff, debuted several new songs at the show like "Snow," "Choose You" and "Mistletoe."
"Half this set is brand new for you people. You know why? Because we knew we were coming home," Palmer said at the show.
The group also played long-loved songs by their fans, like "Xmas Ain't Coming This Year" and "Miracles Can Happen." After many requests from the audience, the band played one of their most famous songs — the theme song from the show "The L Word" — as an encore number.
Throughout the show, the group expressed their gratitude to be able to perform live again, and recognized the loss so many have experienced over the past two years due to the ongoing coronavirus pandemic.
"This really has been an unbelievably challenging time, so challenging that we can't even really wrap our brains around the PTSD," Palmer told the audience. "A lot of us have lost a lot. In the past two years, we've lost all kinds of things. We've lost a lot of people. And that's a horrible, horrible thing. But hopefully those people are somehow still connected to us."
There was a familial feel to the night — Amy brought her daughter onstage throughout the show and the band performed the song "Saylor," which is about her daughter.
"She's pretty lucky to see a couple of great goddess moms," Amy told the audience.
The band also welcomed local queer artist Be Steadwell to perform a mashup of a an original blues tune and "Silent Night." Steadwell will be performing her show Drummer Bois: Queer Caroling with Be Steadwell at the Black Cat this Friday. To learn more, visit besteadwell.com.
The members of BETTY, who proudly label themselves as "rule breakers" and "equality rockers" have been touring, writing, and advocating for social change through their music since 1986.
"We've been together for 35 years as independent artists, which is pretty miraculous when you consider that with a capitalist system and how hard it is to exist as independent musicians and artists," Elizabeth said in an interview. "We're really grateful to our audiences, in particular to our queer community, that has really supported us forever and still does."
BETTY's first show was at the 9:30 club, and the band was excited to return to their home, the trio said in an interview.
"D.C. was a great place to be to come together as feminists and as queer people and as political allies," Amy said.
Coming back and seeing the same work done by the same people in LGBTQ and feminist spaces in the District is "wonderful," Palmer said.
"We've been politically engaged for so long and socially active for so long," Palmer said. "We grew up playing for protests and playing for those huge Gay Pride marches and pro-choice marches. I mean, that kind of thing just stays with you forever."
The band has been featured in shows like "Encyclopedia," and created their own off-Broadway show "BETTY RULES." The group also launched a podcast in 2019 where they discuss how their band came to be, LGBTQ life and current events. BETTY is slated to release a new album in spring 2022 in honor of the band's 36th anniversary.
Next, the band will travel to New York City, Cincinnati, Ohio, and New Hope, Pa. for the tour. Getting back in the swing of touring has been "incredible" but a physical marathon.
"You forget that it's very physical kind of show … so it's really been funny getting back into shape in that way as well."