FALL ARTS 2015: concerts
Kelly, Madonna and Diana kick off fall D.C. concert blitz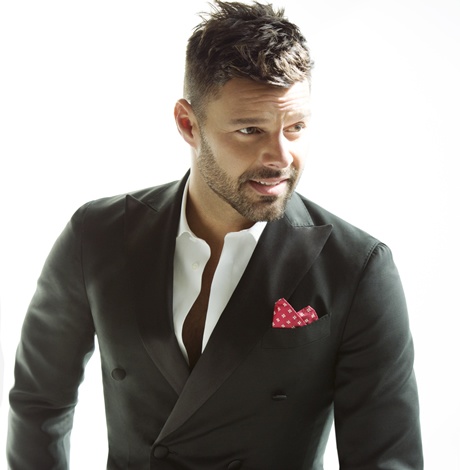 The fall concert season gets rolling with a three big-time pop stars spanning three generations all performing within days of each other in September.
Vocal powerhouse Kelly Clarkson has back-to-back nights at Wolf Trap (1551 Trap Road, Vienna, Va.) on Sept. 12-13 at 7 p.m. (wolftrap.org) Pop icon Madonna returns to the Verizon Center (601 F St., N.W.) on Sept. 12 at 8 p.m. in support of her "Rebel Heart" album (livenation.com orticketmaster.com). Then if that isn't enough diva power, the legendary Diana Ross will be at the Strathmore (10701 Rockville Pike, North Bethesda, Md.) on Sept. 15 at 8 p.m. (strathmore.org) after a Sept. 13 show at Pier Six Pavilion (piersixpavilion.com) in Baltimore.
That's just the start of what is shaping up to be an exciting concert season in D.C. this fall. Perhaps the biggest event is the Landmark Music Festival at West Potomac Park (West Basin Drive, S.W.), a a two-day event starting Saturday, Sept. 26 at noon and featuring an impressive lineup including Drake, alt-J, The Strokes, CHVRCHES, Chromeo, Ben Howard, Band of Horses, fun. frontman Nate Ruess and the War on Drugs. The full line-up and more information is at landmarkfestiva.org.
In addition to Madonna, the Verizon Center has some real heavy hitters. British pop sensation Ed Sheeran will play two nights, Sept. 22-23 at 7:30 p.m. R&B giant R. Kelly headlines on Sept. 26 at 8 p.m. Musical legend Stevie Wonder performs on Oct. 3 at 8 p.m., and will play his landmark album "Songs of the Key of Life" in its entirety. A fantastic rock double-bill goes down on Nov. 1 at 7:30 p.m., as recent Hall of Fame inductees Joan Jett and the Blackhearts open for the Who. One of the hottest artists in the country, pop/R&B sensation the Weeknd, takes the stage on Nov. 15 at 7:30 p.m.
The 9:30 Club (815 V St. N.W.) as usual has a host of top-notch talent slated for fall. The reunited '90s shoegaze band Ride will play on Sept. 17 at 7 p.m. Gay-fronted band Years & Years play there Sept. 19 at 8 p.m. Pop vocalist Tove Lo performs on Oct. 19 at 6 p.m., and the always-outrageous Peaches returns on Oct. 26 at 7 p.m.. The highlight of the season is the return of alternative-rock legends Garbage, who will perform on Oct. 28-29 at 7 p.m. to celebrate 20th anniversary of their debut album, which they will play in its entirety. Details at 930.com.
Summer may be winding down, but there are still some big shows upcoming at Merriweather Post Pavilion (10475 Little Patuxent Parkway, Columbia, Md.). Death Cab for Cutie will take the stage on Sept. 13 at 7:30 p.m.. Fresh off a no. 1 album with "Sound & Color," Alabama Shakes will perform onSept. 18 at 8 p.m., and Of Monsters and Men play Sept. 20 at 8 p.m. Details at merriweathermusic.com.
If country music under the stars is your idea of a perfect evening in September, there are a couple big opportunities you shouldn't miss at Jiffy Lube Live (7800 Cellar Door Drive, Bristow, Va.). Jason Aldean will hit the stage on Sept. 12 at 7 p.m. while Brad Paisley will be there Sept. 26 at 7 p.m. Details at jiffylubelive.com.
If your thing is dancing, then Echostage (2135 Queens Chapel Rd, N.E.) is the place to be. Their fall line-up is highlighted by British electronic duo Disclosure supporting their new album "Caracal" with shows on Oct. 21 (doors at 8 p.m.) and Oct. 22 (opening at 9 p.m.) Dutch electro/hip-hop star Stromae will perform on Sept. 16 at 7 p.m. EDM hero Armin van Buuren will have the place jumping on Sept. 24, with doors opening at 9 p.m. World-renowned DJ Kaskade will do the same when he spins on Oct. 16. at 9 p.m. Details at echostage.com.
The Birchmere, (3701 Mt. Vernon Ave., Alexandria, Va.), has an impressive line-up of talent on its calendar, highlighted by Emmylou Harris and Rodney Crowell performing together on Sept. 10 at 7:30 p.m. and the talented singer-songwriter Patty Griffin on Sept. 29 at 7:30 p.m. The renowned lesbian folk/rock duo Indigo Girls perform on Nov. 2 at 7:30. Details at birchmere.com.
The Howard Theatre (620 T St., N.W.) hosts a CD party for the amazing Lizz Wright on Sept. 11 at 8 p.m. Electronic pioneers the Orb appear on Sept. 13 at 8 p.m. Lalah Hathaway will be there for two nights on Sept. 26 and 28 at 8 p.m. For more information and additional listings, go to thehowardtheatre.com.
At the Lisner Auditorium at George Washington University, (730 21st St., N.W), Lucinda Williams will perform on Oct. 7 at 8 p.m., while Mavis Staples and Joan Osborne bring their "Solid Soul" tour on Oct. 31. at 8 p.m. (lisner.gwu.edu)
The Fillmore in Silver Spring (8656 Colesville Rd., Silver Spring, Md.) serves up pop heartthrob Nick Jonas on Sept. 29 at 7:30 p.m. Details at fillmoresilverspring.com.
Classical outfit Seraphic Fire perform Handel's "Coronation Anthems" at St. Paul's Episcopal Church (2430 K St., N.W.) on Nov. 10. They'll return in 2016 for two more concerts there. Details at seraphicfire.org.
Loretta Lynn plays Lincoln Theatre (1215 U St., N.W.) on Sept. 27 at 6:30 p.m. Other notable shows at the Lincoln include FFS, an outstanding mashup of Sparks and Franz Ferdinand, on Oct. 5 at 6:30 p.m., Kacey Musgraves for two nights on Oct. 16-17 at 6:30 p.m., and Marina and the Diamonds on Nov. 6 at 6:30 p.m. Details at thelincolndc.com.
In addition to Kelly Clarkson, Wolf Trap will host Broadway favorite Megan Hilty on Oct. 9 at 7 and 9:30 p.m., iconic lesbian vocalist Joan Armatrading for two nights on Oct. 31 and Nov. 1 at 7:30 p.m., Madeleine Peyroux on Nov. 17 at 8 p.m, Suzanne Vega with Duncan Sheik on Nov. 18-19 at 8 p.m., and Rickie Lee Jones on Nov. 20 at 8 p.m.. EagleBank Arena (formerly the Patriot Center) will host openly gay latin/pop superstar Ricky Martin on Oct. 9 at 8 p.m. and Marc Anthony on Oct. 11 at 7 p.m. Details at eaglebankarena.com.
And three gay Strathmore dates to put on your calendar for December — Dave Koz returns there on Dec. 4, the gay-helmed Philadelphia Orchestra will perform on Dec. 7 and Michael Feinstein is there Dec. 11. Details at strathmore.org.
New dance single pays tribute to Town Danceboutique
Local musicians pen 'Town' in honor of shuttered club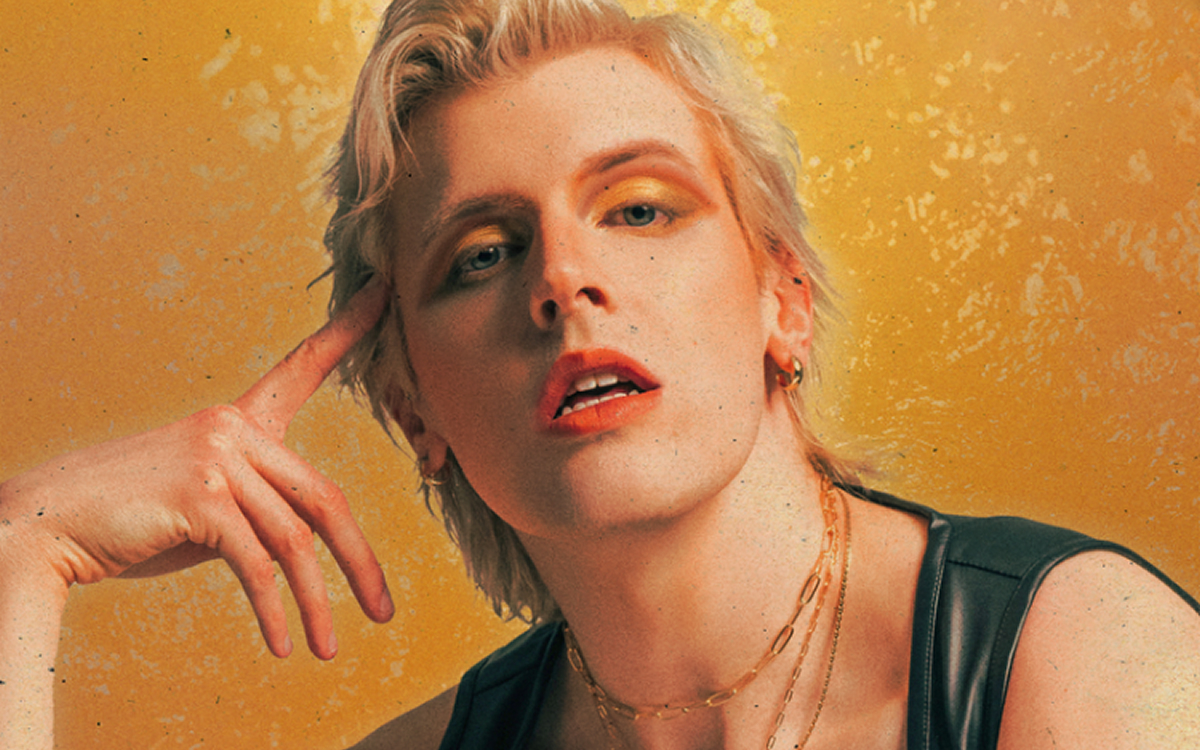 The closing of the LGBTQ nightclub Town Danceboutique in the summer of 2017 was heartbreaking to local musician Bryce Bowyn. He and his Los Angeles-based singer/songwriter friend Lexie Martin decided to honor its legacy in their new single, "Town."
For Bowyn, who moved to the District about a decade ago to attend school at American University, the memories he has from Town Danceboutique are endless. And when it closed, it was a massive loss to Bowyn and many others.
"It was such a cool space," Bowyn said. "It was just disappointing to see a place that brought so many people together become part of the landscape again." The building Town Danceboutique used to be housed in is now home to upscale apartments and a CVS.
Town Danceboutique was a formative place for Bowyn and Martin, and it was Bowyn's first experience in an open and accepting LGBTQ environment. His favorite memories at the club were always on Halloween, he said. Patrons, including Bowyn, would go all out with their costumes to look their very best.
Bowyn and Martin met while they were both in the musical theater program at American University. Despite their years-long friendship, "Town" is the first song they have written together. They sat down over FaceTime and got to work. It was Martin's idea to pay homage to Town Danceboutique, and the song follows the story of pre-gaming, going out, and hitting the dance floor.
But the single also serves as a hype song for going out in any city, at any place.
"It was important to me for the song to remain relatable and accessible," Bowyn said. "So the whole foundation of the chorus, 'Let's go to town,' can either mean Town Danceboutique, or painting the town red and having the night of your life."
Bowyn started writing and producing his own music in 2018. He released an EP titled "A Rosy Retrospect" in 2022, and most recently released a single "A Bridge Burned Down" in June. His music is inspired by late 2000s pop and '80s synthpop, influenced by stars like Madonna and Charli XCX. Lexie Martin released her self-titled EP in 2019 and most recently came out with her single "SUPERPOWER" in 2021.
Bowyn has been a lifelong pop music enthusiast. He distinctly remembers watching Britney Spears perform "Oops!…I Did It Again" at the MTV Video Music Awards when he was a kid and thinking "That was what I wanted and what I was set to do in life."
"My heart was always with pop music," Bowyn said.
"Town" is available now for streaming on Spotify, Apple Music, and Soundcloud.
From Monáe to Madonna, fall will rock in D.C.
Local venues hosting array of queer artists in coming months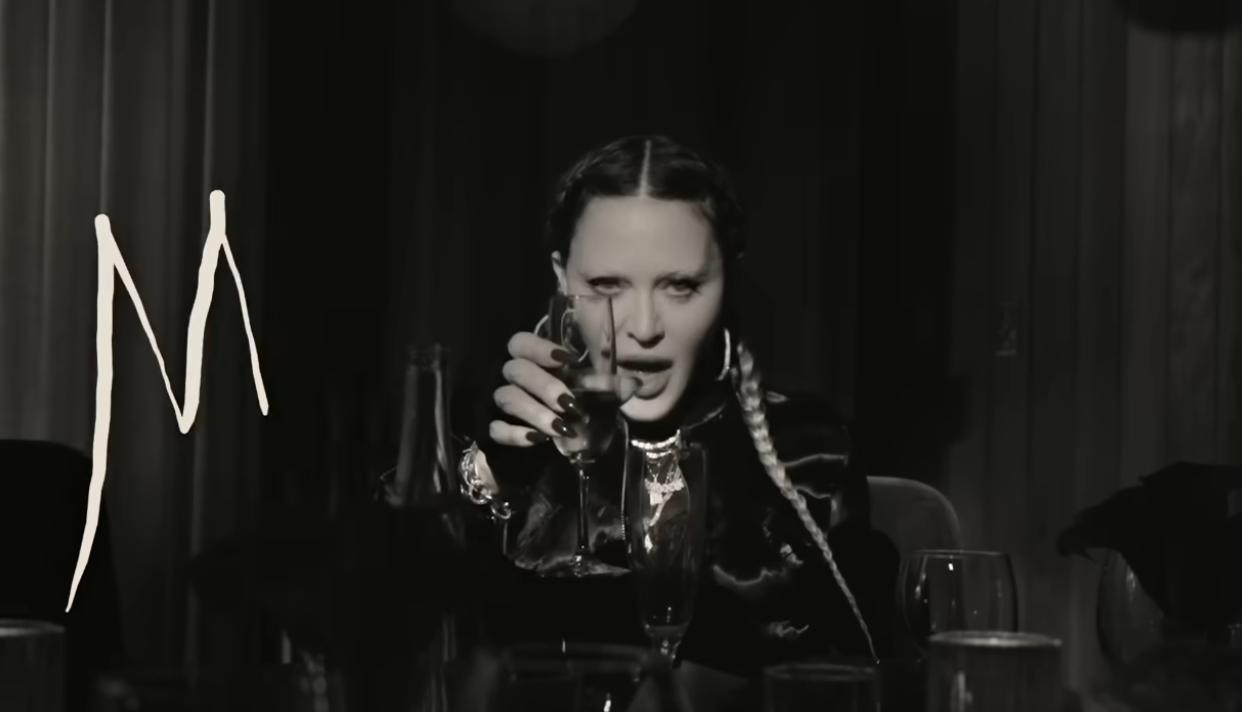 The D.C. area has many LGBTQ musical acts to look forward to this fall. Starting with pansexual and nonbinary actor and R&B singer Janelle Monáe, performing at the Anthem on Sept. 24-25 with ticket prices ranging from $135 to $301 on StubHub.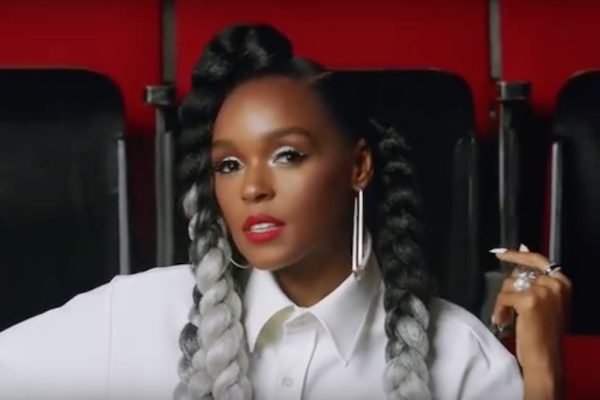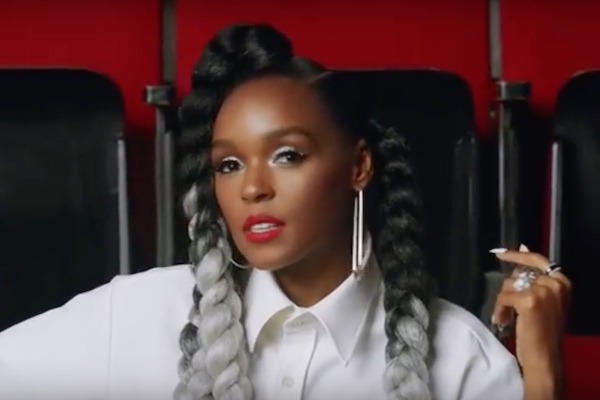 Singer Hozier's "Unreal Unearth Tour" is coming to the Anthem on Sept. 26-27. Tickets are available on StubHub starting at $324.
On Sept. 28 the CFG Bank Arena in Baltimore will see lesbian pop artist SZA's "SOS Tour" with tickets starting at $165 on Ticketmaster.
Queer indie pop singer Ashnikko is coming to the Anthem on Sept. 29 to perform their "Weedkiller Tour." Tickets available on StubHub range from $49 to $279.
Coming to Merriweather Post Pavilion in Columbia, Md., is the All Things Go Festival. Performing are lesbian singers Tegan and Sara, alt-pop singer Lana Del Rey, pop singer Carly Rae Jepson, and more. The festival will take place Sept. 30-Oct. 1 with two day passes starting at $397 on SeatGeek.
Rock band Queen will perform "The Rhapsody Tour" at the CFG Bank Arena along with Adam Lambert on Oct. 4-5. Tickets are starting at $181 on Ticketmaster.
Pop star and trans woman Kim Petras' "Feed the Beast World Tour" will reach the Anthem on Oct 12. Tickets range from $72 to $817 on StubHub.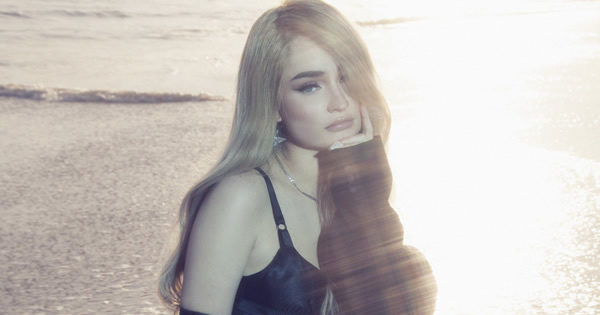 Queer pop singer Kesha is coming to the Anthem on Oct. 29 to support her new album, "Gag Order." Tickets go from $86 to $261 on Event Ticket Center.
Queer pop rapper Shygirl is co-headlining with bisexual singer Tinashe for the "Nymph" tour at the Anthem on Nov. 5. Tickets range from $45 to $145 on Ticketmaster.
Indie band Men I Trust is performing at Echostage on Nov. 15. Tickets are available on Ticketmaster for $30.
Nonbinary rapper Lil Uzi Vert's "PINK TAPE TOUR" will be at the Anthem on Nov. 21. Tickets start at $90 on StubHub.
Doja Cat's "The Scarlett Tour" will reach Capital One Arena on Nov. 27. Tickets start at $100 on Ticketmaster.
Madonna will bring her highly anticipated and delayed "The Celebration Tour" to the Capital One Arena Dec. 18 and 19. Tickets are available on Ticketmaster starting at $110.
Tom Goss to perform at Rehoboth Beach Bear Weekend
Out singer entertains at the Sands Hotel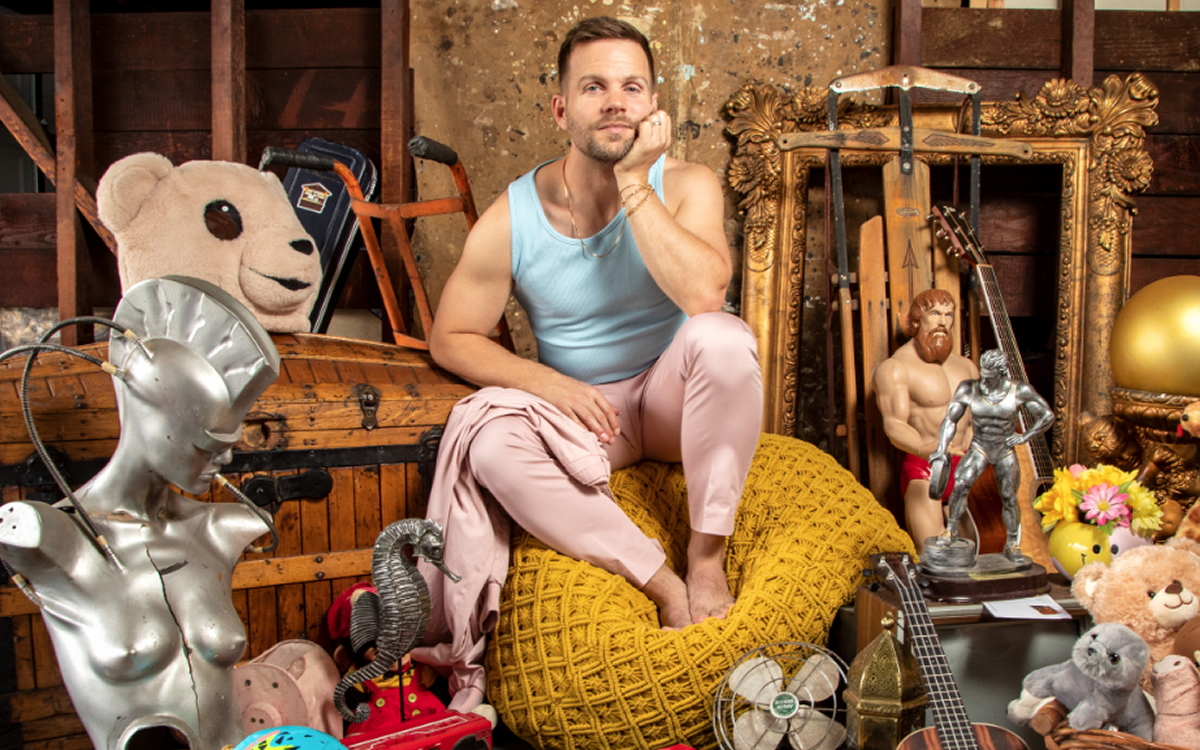 Out singer Tom Goss will perform at the Rehoboth Beach Bear Weekend on Saturday, Sept. 16 at 7 and 9 p.m. at the Sands Hotel.
He will sing his memorable songs like "Son of a Preacher Man" and "Bears," as well as tracks from his new album, "Remember What It Feels Like," where he sings about being a 42-year-old gay man still reeling from his husband's infidelity who was recently conned by a lover with a secret life now serving time in prison.
Tickets to Rehoboth Beach Bear Weekend start at $20 and can be purchased on Eventbrite.