November 17, 2015 at 12:09 pm EDT | by Mariah Cooper
Barbie commercial stars boy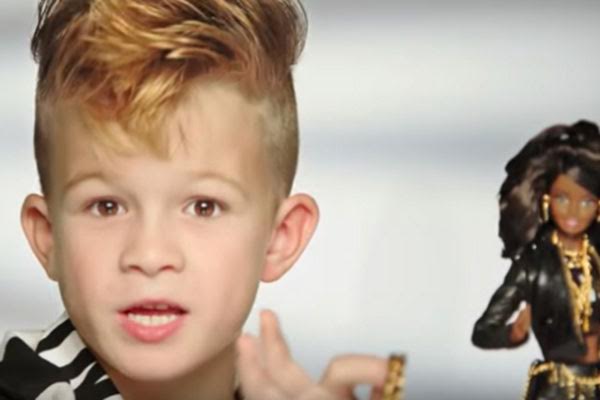 Mattel has released its new Moschino Barbie and want people to know it's not just for girls.
The Moschino Barbie, inspired by designer Jeremy Scott's Moschino line, has a new commercial that features a young boy playing with the doll alongside his two female friends. And he's having just as much fun.
"Moschino Barbie is so fierce," the boy says. When Barbie's cell phone rings the boy says, "It's for you Moschino Barbie" before throwing a wink at the camera, closing out the commercial.
The ad is causing a social media buzz, but if its true purpose was to sell dolls, it's been accomplished. Moschino Barbie is currently sold out.