D.C. Shorts hosts comedy festival
Screenings planned Jan. 8-9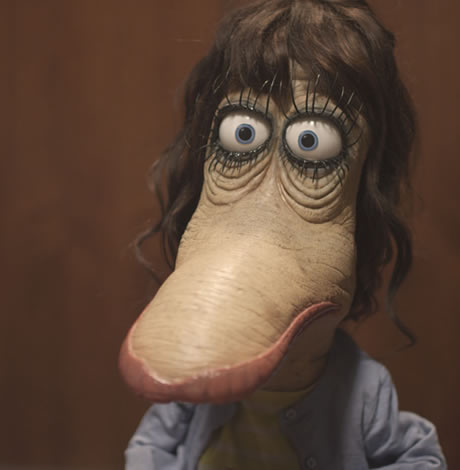 D.C. Shorts presents "Laughs," a screening of comedic films and live stand-up performances, at the U.S. Navy Memorial Heritage Center (701 Pennsylvania Ave., N.W.) in the Burke Theater on Friday, Jan. 8 and Saturday, Jan. 9.
Comedians performing will be Katherine Jessup, Naomi Johnson, Matty Litwack, Tok Moffat, Issac Hirsch and Mike Finanzzo. There will be two showcases with films and stand-up comedy. Comedians and films vary by showcase. Both days there will be a showcase at 7:30 and 9:30 p.m. One of the films, "Myrna the Monster" (shown above) tells of a woman from the moon slowly adapting to life on earth. This 15-minute short is part of "Show A" in the festival.
Tickets for one showcase are $20. For both showcases, tickets are $30. For more information, visit laughs.dcshorts.com.
CARTOON: Cruz in quarantine
He knows everyone misses him
CARTOON: Pete's dreams
He's running again . . .
CARTOON: Dynamic leadership
For the 21st Century