Clinton, Sanders speak out against Miss. 'religious freedom' law
2016 hopefuls says no excuse for anti-LGBT discrimination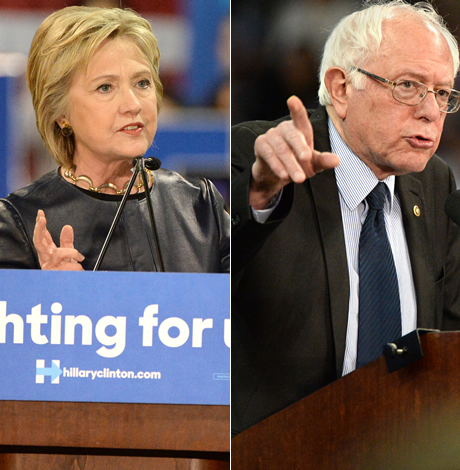 The campaign for Sanders was first to articulate opposition to bill via a Twitter post late Tuesday hours after Mississippi Gov. Phil Bryant signed the measure into law.
We should be working to end discrimination in all forms. This law is a deplorable step in the wrong direction. https://t.co/VIrznIYOCL

— Bernie Sanders (@BernieSanders) April 5, 2016
The Clinton campaign responded via Twitter to the Mississippi law more than 24 hours after Bryant signed the measure. The tweet isn't signed with an "-H," which would have indicated the message came directly from Clinton and not the campaign.
Refusing to serve LGBT people because of who they are is discrimination. End of story.
https://t.co/mD5Jkq3gbA

— Hillary Clinton (@HillaryClinton) April 6, 2016
The Mississippi law, House Bill 1523, is considered the most sweeping law in the nation to enable anti-LGBT discrimination in the name of "religious freedom." It allows individuals, businesses and non-profit to deny services to same-sex couples and LGBT people. The measure also permits medical professionals to deny transition-related treatment to transgender people.
It's not the first time Clinton has followed Sanders by several hours in denouncing an anti-LGBT state measure signed into law. After North Carolina Gov. Pat McCrory signed anti-LGBT House Bill 2, Sanders responded shortly afterward, but Clinton responded nearly 24 hours after the governor signed the measure and 11 hours after Sanders.
Democratic presidential candidates Hillary Clinton and Bernard Sanders have joined the voices objecting to the newly enacted "religious freedom" law in Mississippi seen to enable sweeping anti-LGBT discrimination.
'Very familiar': Mark Glaze's story brings into focus mental health for gay men
Experts see common story as LGBTQ people enter middle age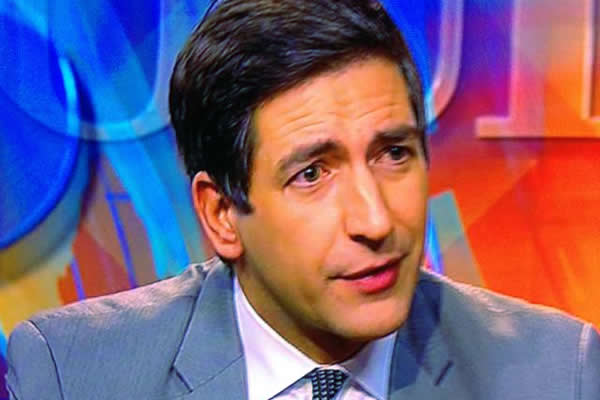 The death by suicide at age 51 of Mark Glaze, a gun reform advocate who was close to many in D.C.'s LGBTQ community, is striking a chord with observers who see his struggles with mental health and alcoholism as reflective of issues facing many gay men as they enter middle age.
Glaze's story resonates even though much of the attention on mental health issues in the LGBTQ community is devoted to LGBTQ youth going through the coming out process and transgender people who face disproportionate violence and discrimination within the LGBTQ community in addition to a growing focus on LGBTQ seniors entering later stages of life.
Randy Pumphrey, senior director of behavioral health for the D.C.-based Whitman-Walker Health, said Glaze's story was "very familiar" as a tale of mental health issues facing gay men in the middle stage of life.
"You're talking about a gay-identified man who is in his 50s, somebody who has struggled with alcohol misuse — or maybe abuse or dependence— and also depression," Pumphrey said. "I think that there has always been a higher incidence of suicide for men in general in their middle age 50 and above, but this increases when you're talking about gay men, and also if you're talking about gay men who suffer with mental health issues, or substance use disorder issues."
Several sources close to Glaze said his death did not come as a surprise. His family has been open about his death by suicide last month while he was in jail after allegedly fleeing the scene of a car accident in Pennsylvania and a long history of depression and alcoholism.
Pumphrey said Glaze's situation coping with mental health issues as well as the consequences for his role in the accident, were reflective of someone who might "begin to perceive that this is an issue that they can't get away from, or the consequences they can't get away from exposure and that can lead somebody to a fatal outcome."
"My experience is that there have been gay men that I have worked with over the years — particularly in their 50s and early 60s — it's taken them a long time to recognize the severity of the problem, whether it's their depression or their substance abuse, and then they find themselves in a very precarious situation because of shame, and so they may not necessarily seek help even though they need help."
A 2017 study in the American Journal of Men's Health found the prevalence of depression among gay men is three times higher than the general adult population, which means they are a subgroup at high risk for suicide.
The study found "scant research exists about gay men's health beyond sexual health issues," most often with HIV, which means issues related to depression and suicidality "are poorly understood."
"Gay men's health has often been defined by sexual practices, and poorly understood are the intersections of gay men's physical and mental health with social determinants of health including ethnicity, locale, education level and socioeconomic status," the study says.
The study acknowledged being male itself is one factor incorporated in addressing mental health issues in this subgroup because "regardless of sexual orientation, men can be reluctant to seek help for mental health problems." Another study quoted in the report found 23 percent, less than one quarter of gay men, who attempted suicide sought mental health or medical treatment.
In addition to mental health issues facing gay men in Glaze's age group, others saw his situation as a common story in the culture of Washington, which is notorious for celebrating and prioritizing success with little tolerance for personal setbacks.
In the case of Glaze, who had sparred on Fox News with Tucker Carlson as executive director of Everytown for Gun Safety, the threat of exposure and threat to his career may have seemed overwhelmingly daunting.
Steven Fisher, who knew Glaze since the 1990s and worked with him at the D.C.-based Raben Group, said one factor that contributed to Glaze's condition was "he could only see upward in terms of his career trajectory."
"We saw that in him and it had me very concerned because I felt like he might end up in a place that wasn't good once he left Everytown, and that's tragically and sadly what happened," Fisher said. "I think he just had trouble adjusting to what is usually a roller coaster ride, I think, in people's careers, especially in the D.C. world."
Along with Glaze, Fisher has worked on gun issues for Everytown, which has been a client of his since 2015 after he worked for them in 2012 after the Newtown shooting.
Compounding the challenges that Glaze faced is a culture among many gay men focused on sexuality, which prioritizes youth and appearance and presents problems as those qualities start fading when men enter middle age.
Fisher said another factor in Glaze's condition was social media, pointing out public perception about his identity was important to him.
"If you look at his social media — I think this is instructive to the rest of us — a lot of the comments are about how Mark was so good looking and he was charming, and he was so smart and so funny," Fisher said. "That's all true, and that's why he was very appealing to many people, but those qualities don't really tell you everything about a person. In fact, one could argue they're superficial in a way, and people have to remember people are more complicated than what you see on social media."
One issue for gay men facing mental health issues as they enter middle age is they don't have the same resources as those available to LGBTQ youth, who have been more of a focus in terms of mental health issues in the LGBTQ community.
Among the leading organizations for LGBTQ youth is the Trevor Project, which has resources and a hotline for LGBTQ youth facing mental health crises.
Kevin Wong, vice president of communications for the Trevor Project, said his organization would be receptive to an older LGBTQ person who calls the hotline, but ultimately would refer that person elsewhere.
"If an LGBTQ person above the age of 25 reaches out to The Trevor Project's crisis services for support and expresses suicidal thoughts, our counselors will listen, actively and with empathy, and work with them to de-escalate and form a safety plan, like any other contact," Wong said. "However, our organization has remained youth-centric since its founding and our volunteer crisis counselors are specifically trained with younger LGBTQ people in mind."
Much attention is focused on the coming out process for LGBTQ people, a time that can upend close relationships — as well as reaffirm them — and a process more commonly associated with youth.
Ilan Meyer, senior scholar of public policy at the Williams Institute at the University of California, Los Angeles, said data is scant about suicide rates among LGBTQ people, but information on suicide attempts shows they tend to be at a heightened rate for LGBTQ people as they go through the coming out process.
"What we do know is that there is a connection with the coming out period at whatever age coming out happens," Meyer said. "And so, we see a proximity to coming out whatever age that happened, we see the suicide attempts proceeding and after that."
Suicide attempts, Meyer said, are much higher for LGBTQ people than the population at large. The self-reported rate of suicide attempts in the U.S. population as a whole, Meyer said, is 2.4 percent, but that figure changes to 20 to 30 percent among LGBTQ youth, which about to 10 to 15 times greater.
Black and Latino people, Meyer said, have been less likely to make suicide attempts in their lifetimes, although he added that may be changing in recent years.
With the primary focus on mental health issues elsewhere in the LGBTQ community, Glaze's death raises questions about whether sufficient resources are available to people in his demographic, or whether individuals are willing to seek out care options that are available.
Meyer said whether the resources for suicidal ideologies among LGBTQ people are sufficient and what more could be done "is the the million-dollar question."
"It's definitely not determined by just mental health," Meyer said. "So many people have depression, but they don't attempt suicide. And so, then the difficult thing is to find the right moment to intervene and what that intervention should be."
Meyer said much of the focus on mental health is on a person's last moments before making a suicide attempt, such as making suicide hotlines readily available, but some of the stressors he sees "are more chronic, ongoing things related to homophobia and the kind of experience that LGBT people have as they come to terms to realize their sexual identity."
Pumphrey said another factor in mental health issues not to be underestimated for almost two years now is "dealing with the COVID and loneliness epidemic," which appears to have no immediate end in sight with the emergence of the Omnicron variant.
"There was always this piece of sometimes the experience of being in your 50s and early 60s…we talk about the invisibility factor," Pumphrey said. "But when there's just this sense of being disconnected from community, especially in the early days of the pandemic, and kind of being locked down, I think that just raised the risk."
Openly gay man elected to Honduran congress
Víctor Grajeda will serve as Congresswoman-elect Silvia Ayala's substitute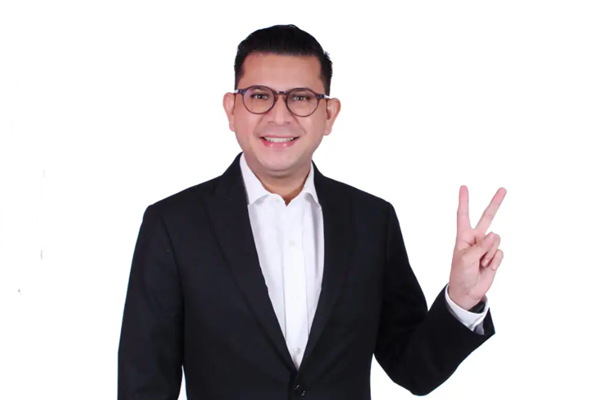 An openly gay man in Honduras made history on Sunday when he won a seat in the country's Congress.
Grajeda will serve alongside Congresswoman-elect Silvia Ayala of the leftist Free Party (Partido Libre), who represents Cortés department in which the city of San Pedro Sula is located, as her substitute.
Reportar sin Miedo, the Washington Blade's media partner in Honduras, and Agencia Presentes, reported Grajeda received more than 100,000 votes. Grajeda is one of five openly LGBTQ candidates who ran for Congress.
"I am looking to open spaces and eliminate discrimination based on sexual orientation or identity," said Grajeda.
Tegucigalpa Mayor Nasry Asfura, a member of outgoing President Juan Orlando Hernández's ruling National Party (Partido Nacional), on Tuesday conceded defeat to President-elect Xiomara Castro of the Free Party.
Castro's husband, former President Manuel Zelaya, was ousted from power in a 2009 coup.
Activists with whom the Blade has spoken say LGBTQ Hondurans continue to flee the country and migrate to the U.S. in order to escape rampant violence and discrimination and a lack of employment and educational opportunities. Castro, among other things, has publicly endorsed marriage rights for same-sex couples in Honduras.
Long-time LGBTQ activist running for Md. House of Delegates
Patrick Paschall is former FreeState Justice executive director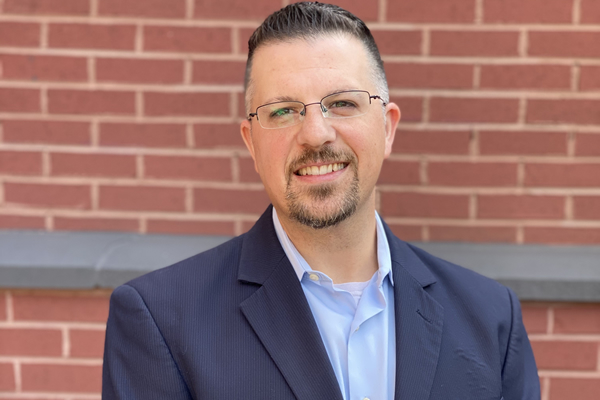 Former FreeState Justice Executive Director Patrick Paschall last week announced via social media that he is running for the Maryland House of Delegates.
"As a proud parent of two kids in Prince George's County public schools, former Hyattsville City Council member, and lifelong civil rights advocate and policy analyst, I've spent my life and career working for equity, community and sustainability for my family," Paschall said in a statement posted to Facebook on Nov. 23.
Paschall, who currently is the American Rescue Plan Program Manager for the city of Hyattsville, previously served as executive director for FreeState Justice from 2015 to 2017.
His LGBTQ advocacy work also includes serving as senior policy counsel for the National LGBTQ Task Force, as an organizer for Pride at Work and as a policy fellow for the National Center for Transgender Equality.
He also worked for Family Equality Council, an organization advocating for the rights of same-sex couples and their children.
"One of the things I'm running on is being a parent," Paschall told the Washington Blade. "We can provide more opportunities for families to succeed in our communities."
Paschall is running to represent District 22, which includes Hyattsville, where he has lived for over 10 years with his two children, who currently attend Hyattsville Elementary School, and his wife, who identifies as pansexual. 
He told the Blade he views his family as a "rainbow family," but pointed out since he and his wife did not have to endure the same difficulties as his friends who are married same-sex couples when they wanted to adopt children.
"When I became a parent, no one stopped by my house to make sure it was an adequate living situation for my child, no one checked to make sure I had a room dedicated to the child and for no other purpose," he said. "But my friends Jamie and Sean went through all of that when they tried to adopt a kid."
Paschall explained that even though he and his wife didn't go through these experiences, there was still room for Maryland to improve in the areas of adoptions and civil rights.
"It strikes me how much privilege I have because the state doesn't design to make it hard for me like it does for so many same-sex couples," he explained.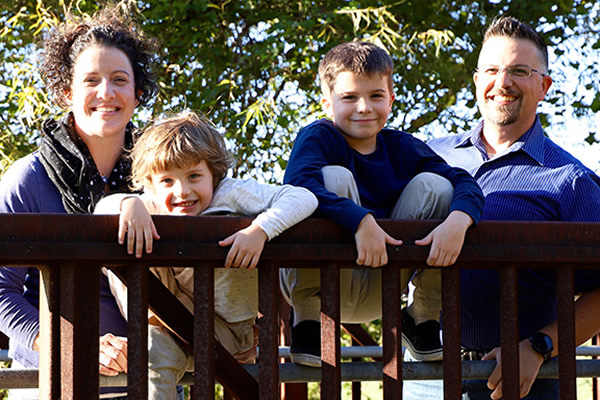 Much like with the recent elections in neighboring Virginia, Paschall said helping parents is an important issue for him — one he wants to carry to Annapolis — if elected "because my district deserves better schools for our kids, more child care options and family support like paid family leave."
"I think that District 22 needs a voice in Annapolis to represent progressive parents and to exercise policy expertise in achieving the values of our community," he added. "And I have the experience to get it done."