Westboro Baptist Church trolled by 'Pokémon Go' gamers
Jigglypuff enlisted to preach 'Repent or Perish'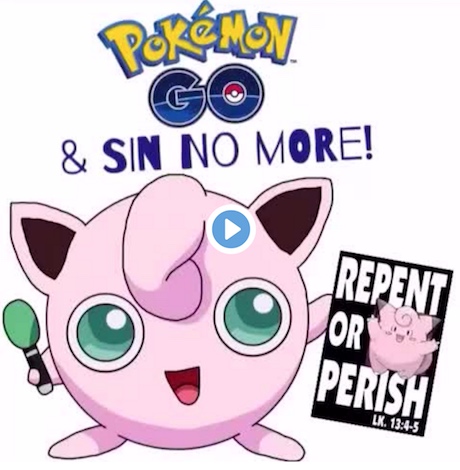 The Westboro Baptist Church Gym is currently controlled by a Clefairy named LOVEISLOVE . ICONIC. I LOVE IT. pic.twitter.com/y4RRv5nXxT

— // Venny // (@DarthVenn) July 10, 2016
Westboro Baptist Church is battling sinners Pokémon-style after players trolled the church.
"Pokémon Go" is an augmented reality game which uses a smart phone's GPS to lead players to local historical landmarks, parks and other points of interest to capture Pokémon. Some locations are gyms, places players must battle a defender Pokémon.
One gamer noticed Westboro Baptist Church was a gym and controlled by a pink "Clefairy" Pokémon called LoveisLove.
Westboro Baptist Church took offense to the pro-LGBT Pokémon and recruited popular Pokémon Jigglypuff in slogans and banners to fight against the "sodomite loveislove Clefairy". In one photo Jigglypuff holds a sign that reads "Repent or Perish" along with a bible verse underneath.
@stephmsolis We recruited Jigglypuff to deal with the sodomite loveislove Clefairy for us: https://t.co/HyQvNAx90A

— Westboro Baptist (@WBCSaysRepent) July 11, 2016
"Pokémon Go" has quickly become a phenomenon with more users than Tindr. The app is available for free for iPhone and Android.
PHOTOS: Freddie's Follies 20th
Arlington drag show celebrates milestone
Freddie's Follies had a 20th anniversary show at Freddie's Beach Bar in Arlington, Va. on Saturday, March 18. Performers included Destiny B. Childs, Monet Dupree, Patti Lovelace, Sasha Adams Sanchez and Ophelia Bottoms.
(Washington Blade photo by Michael Key)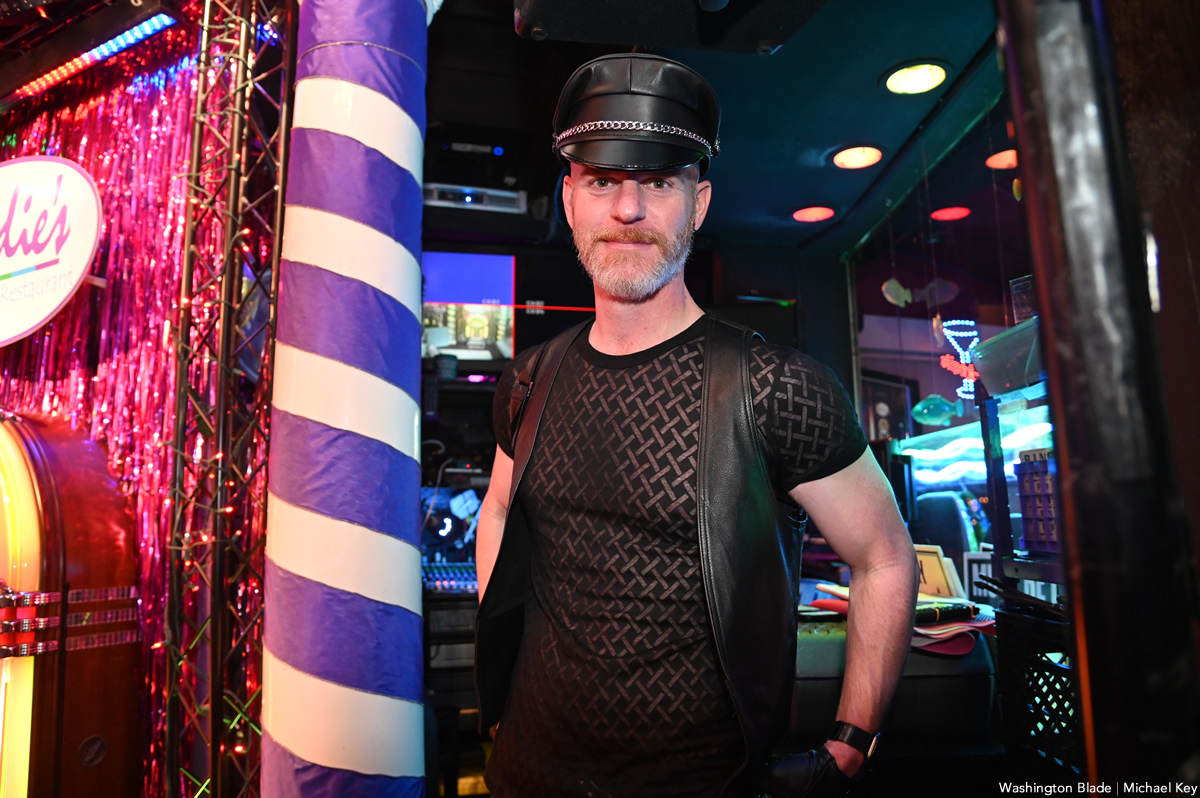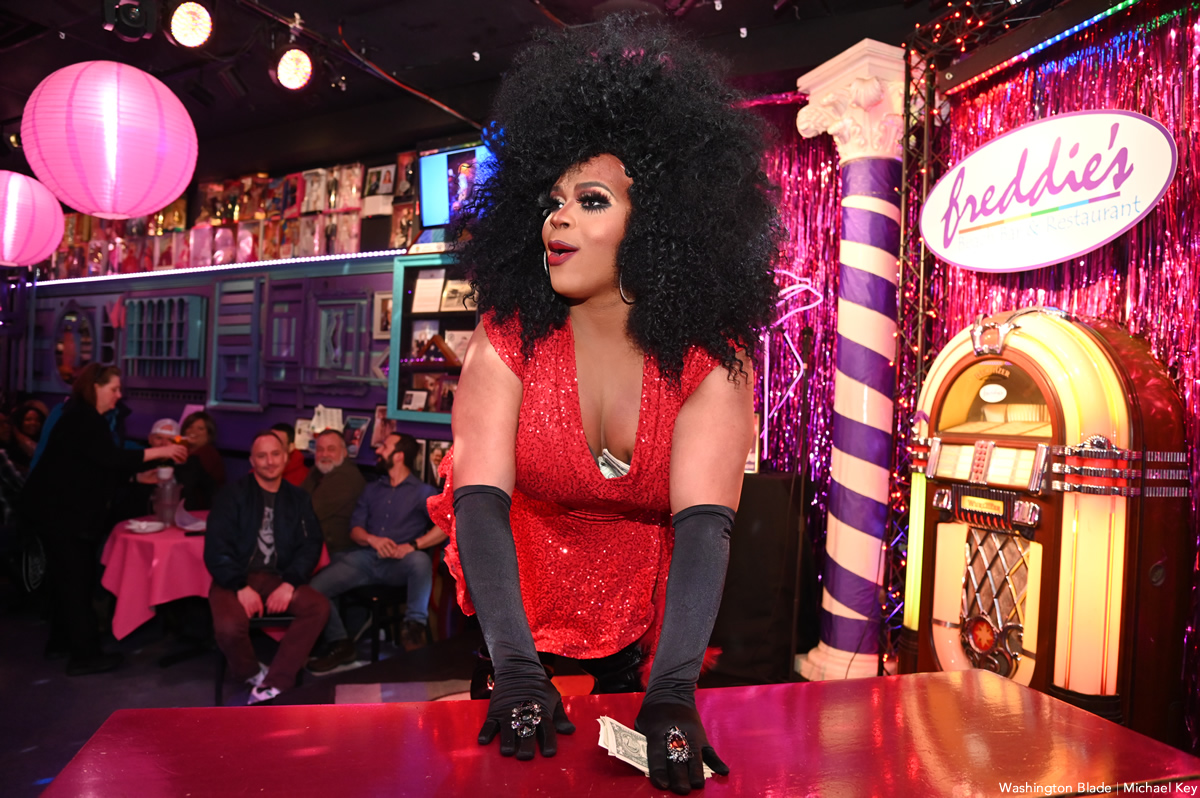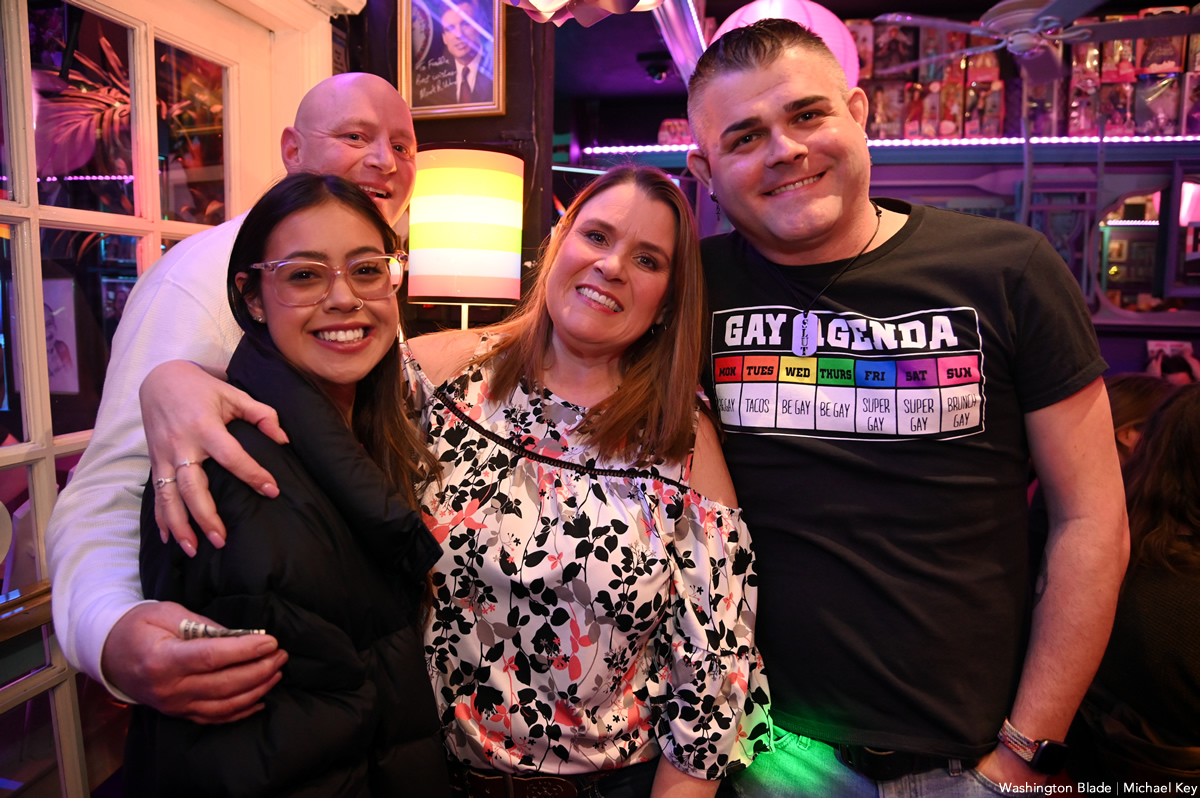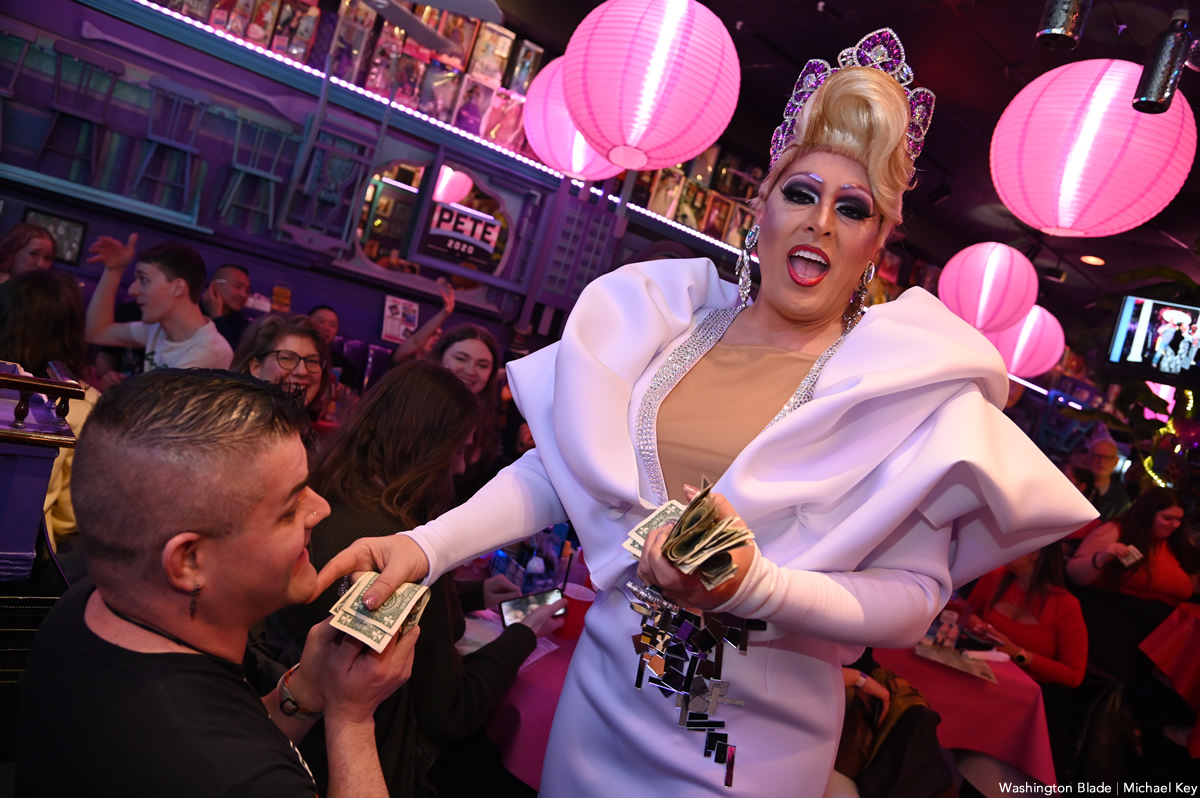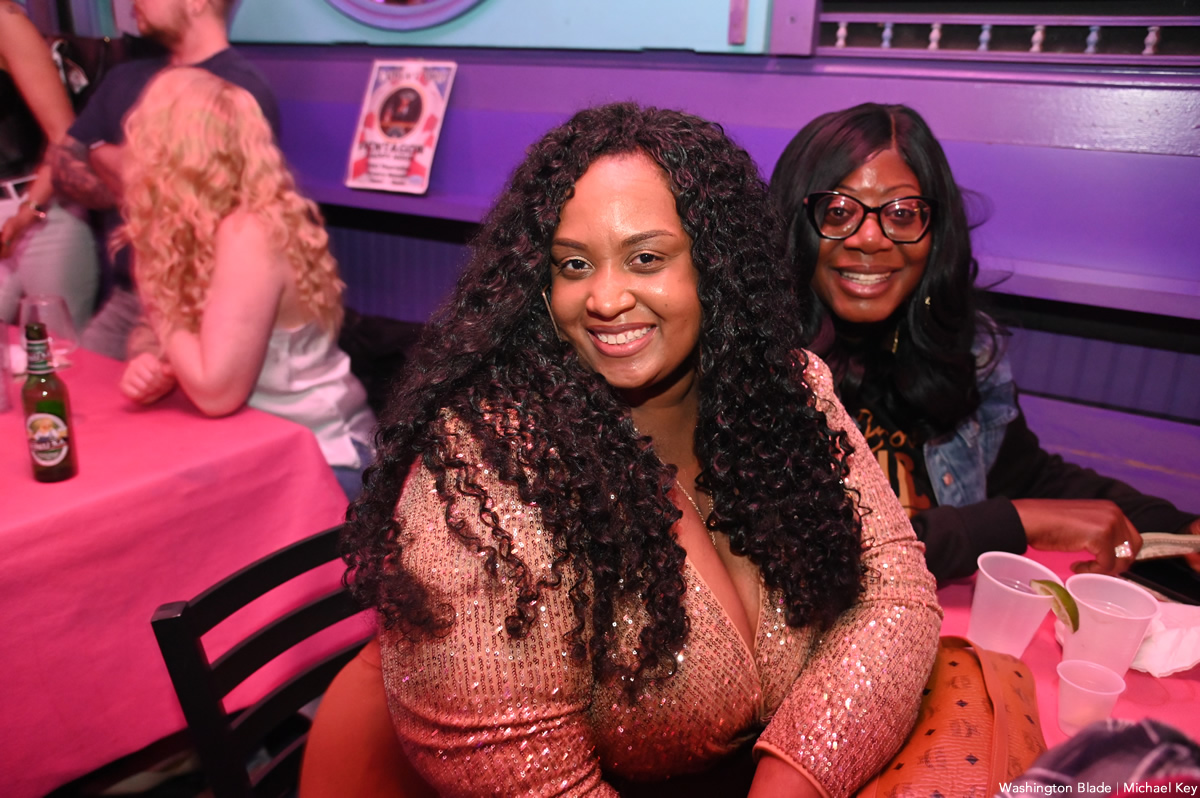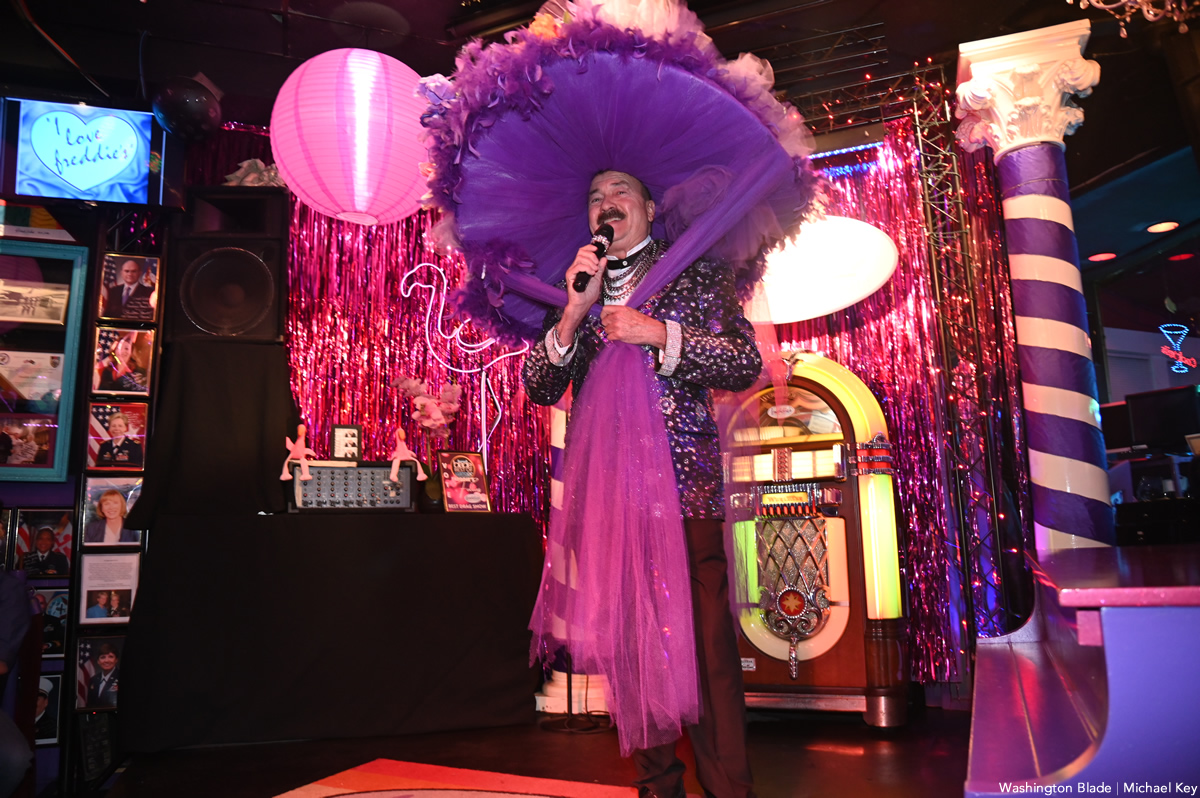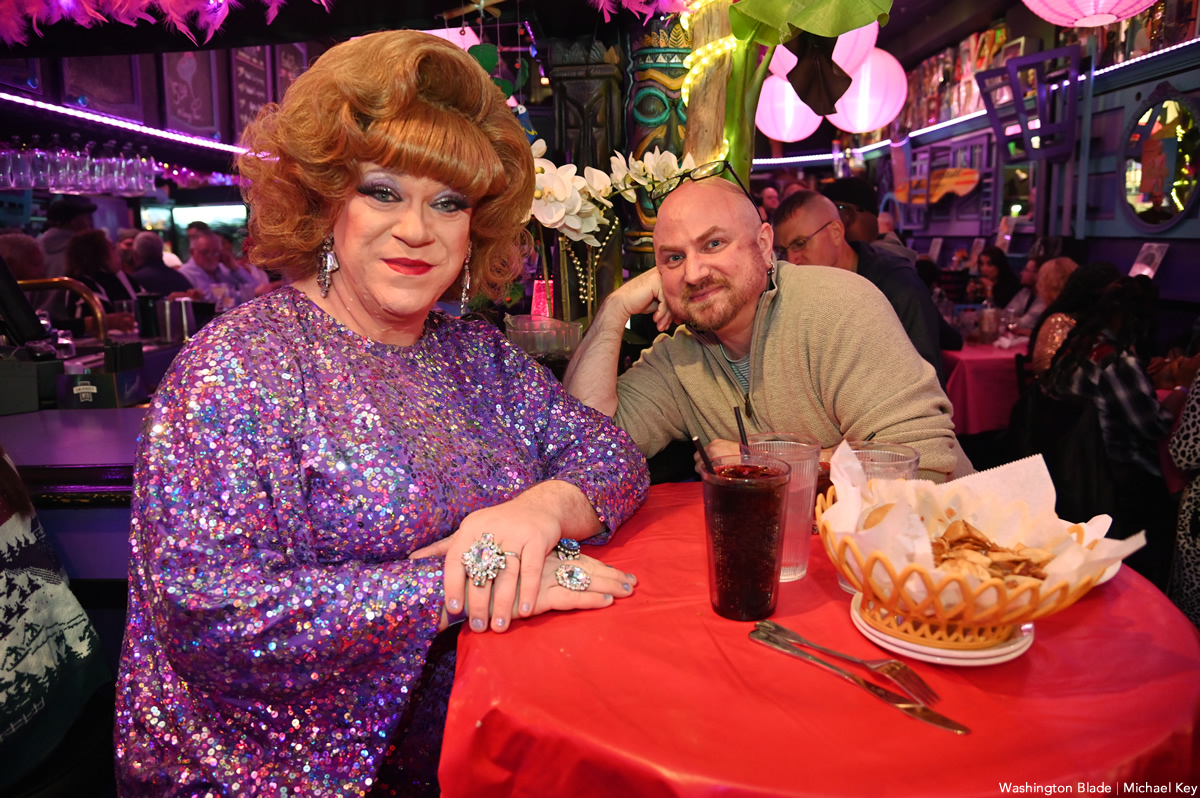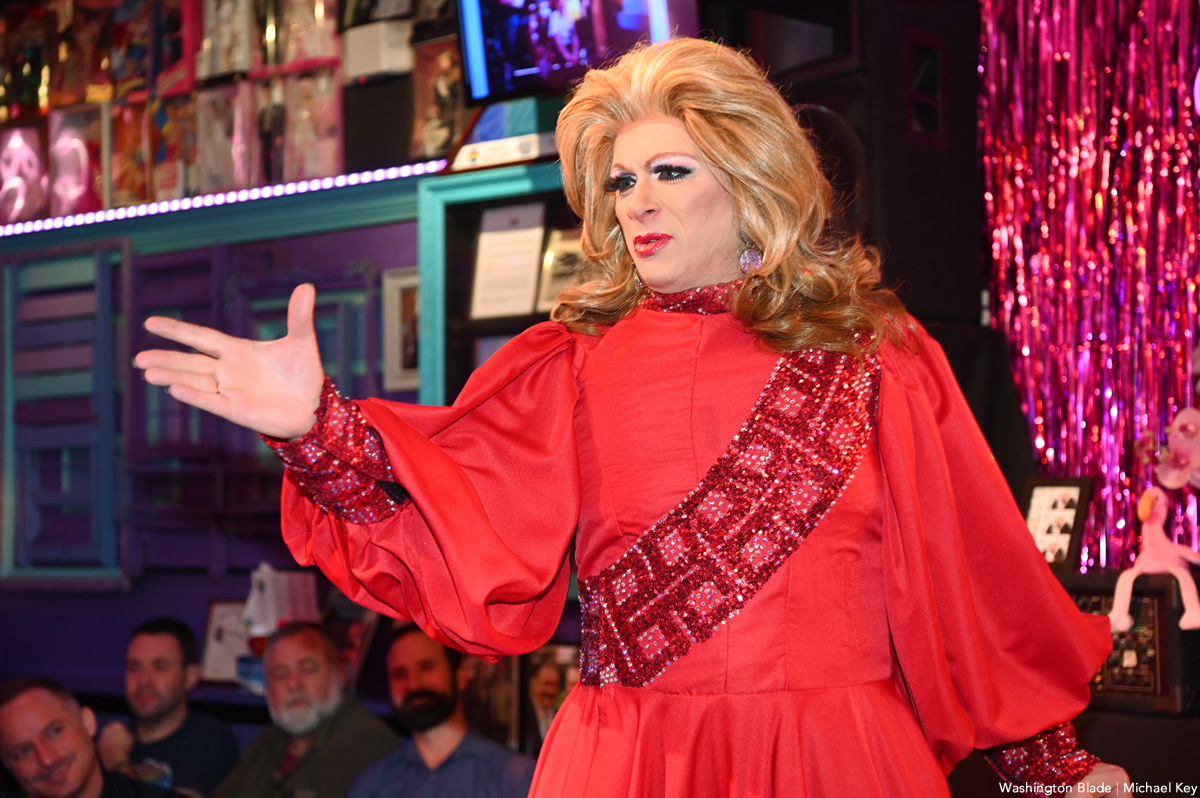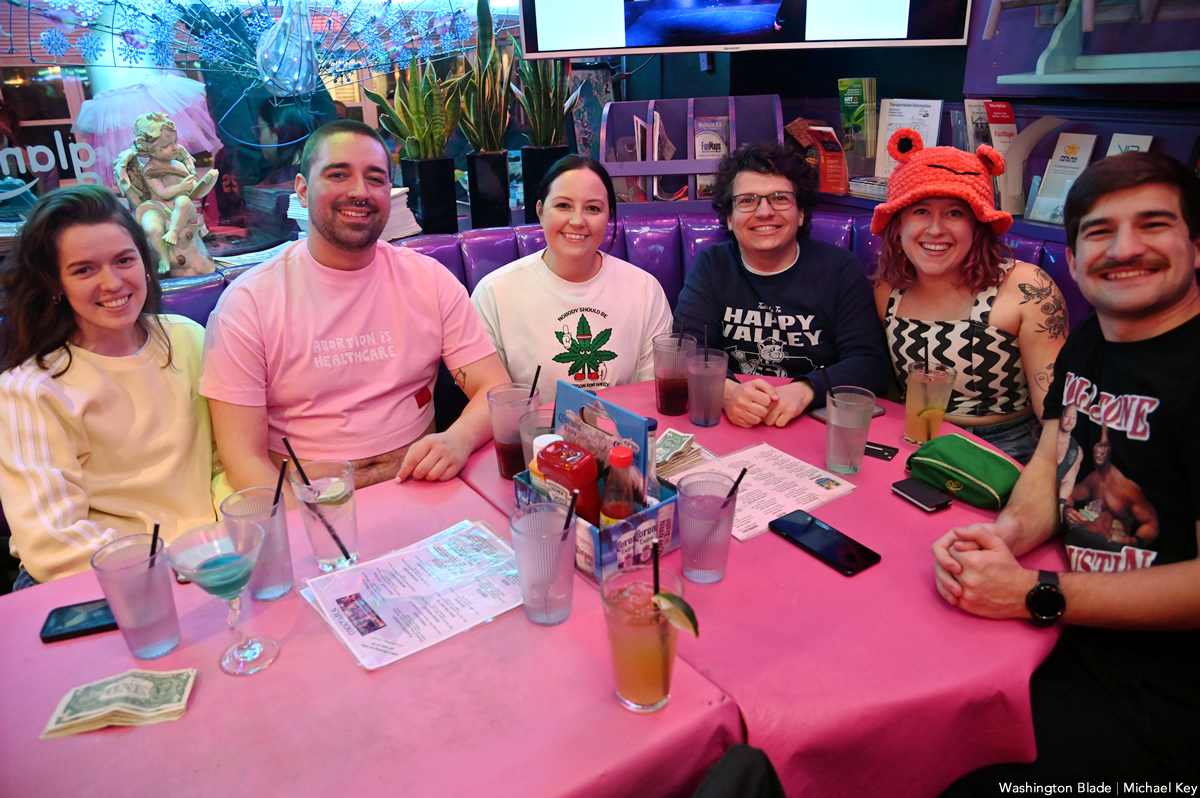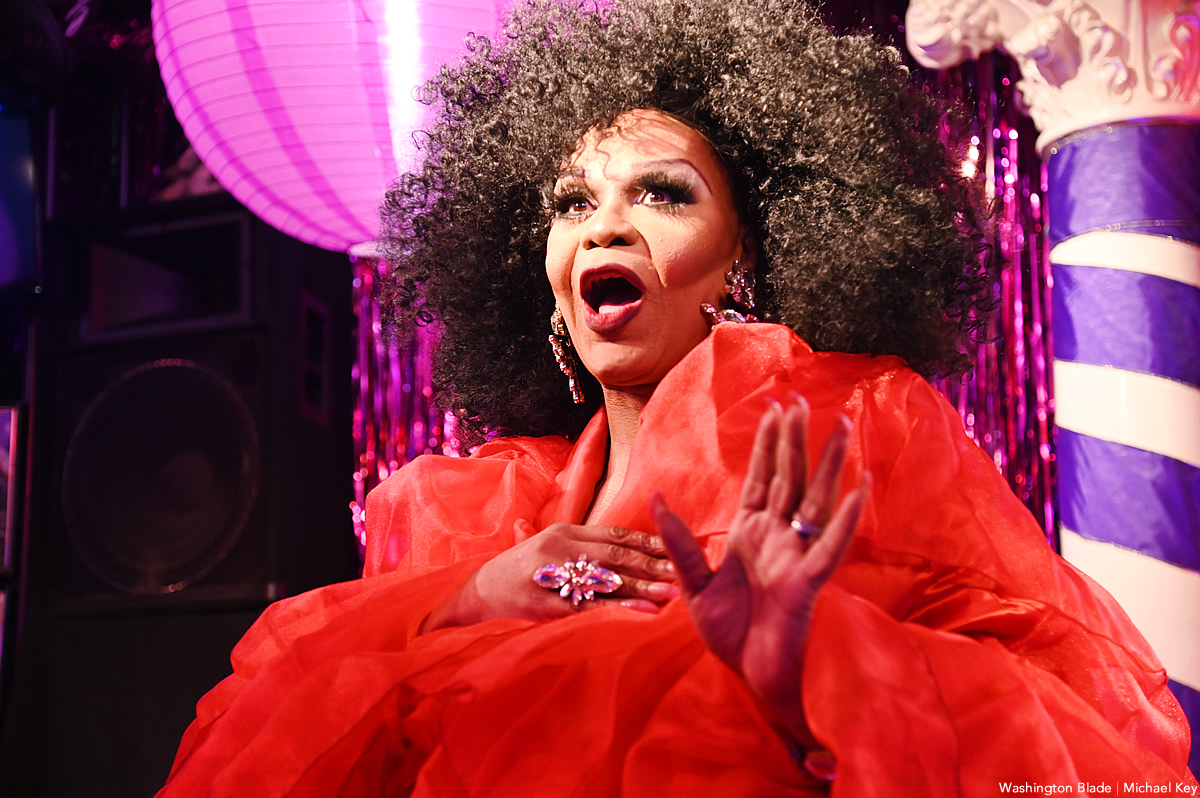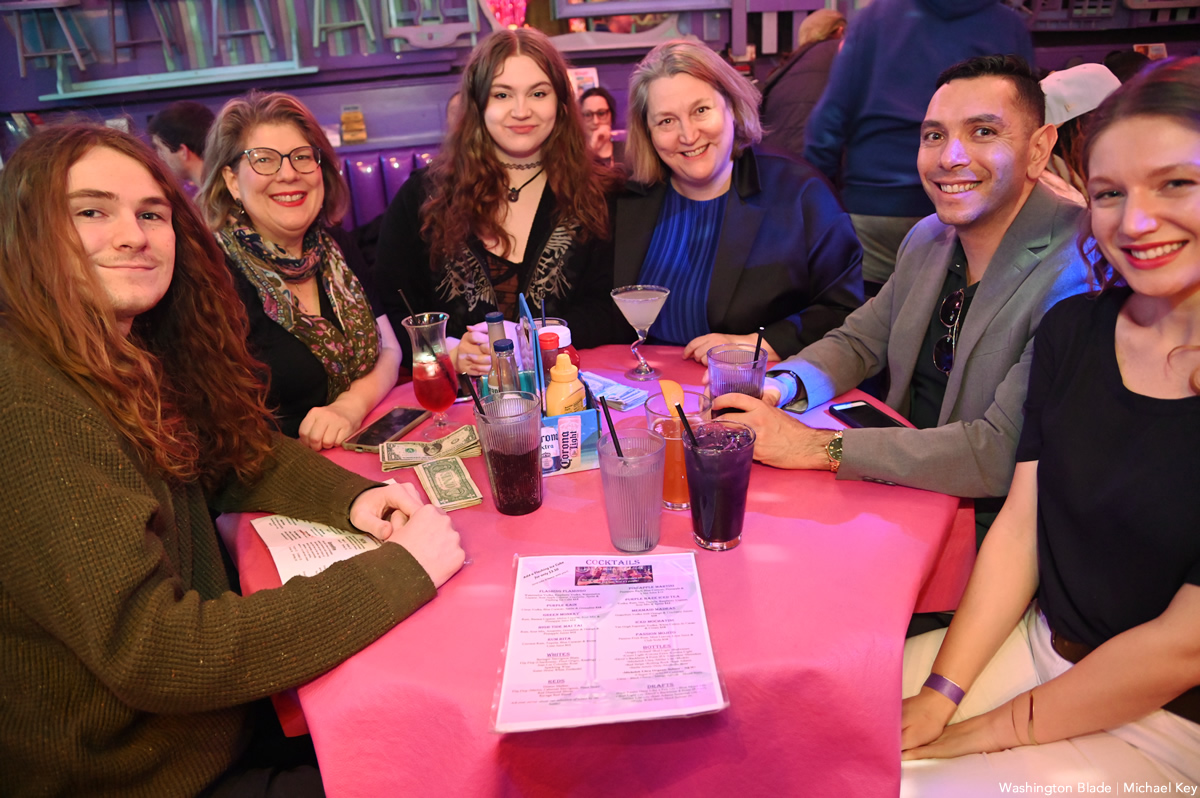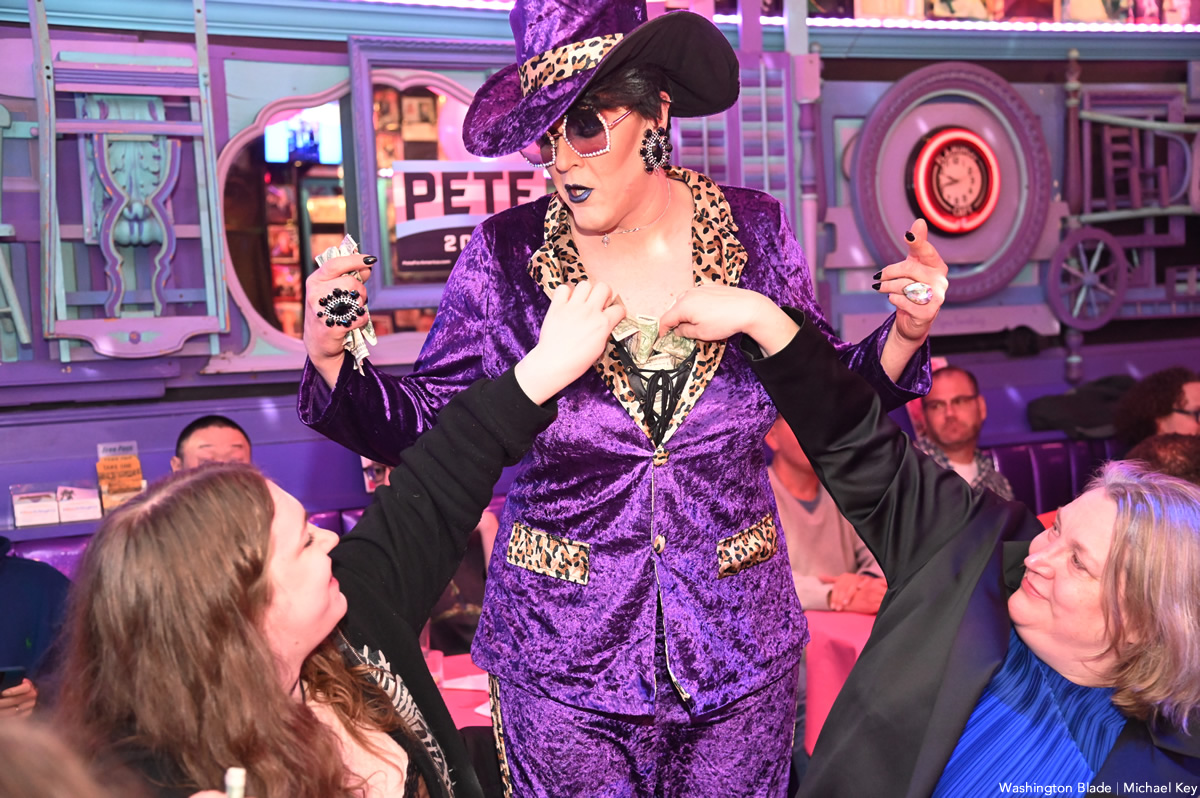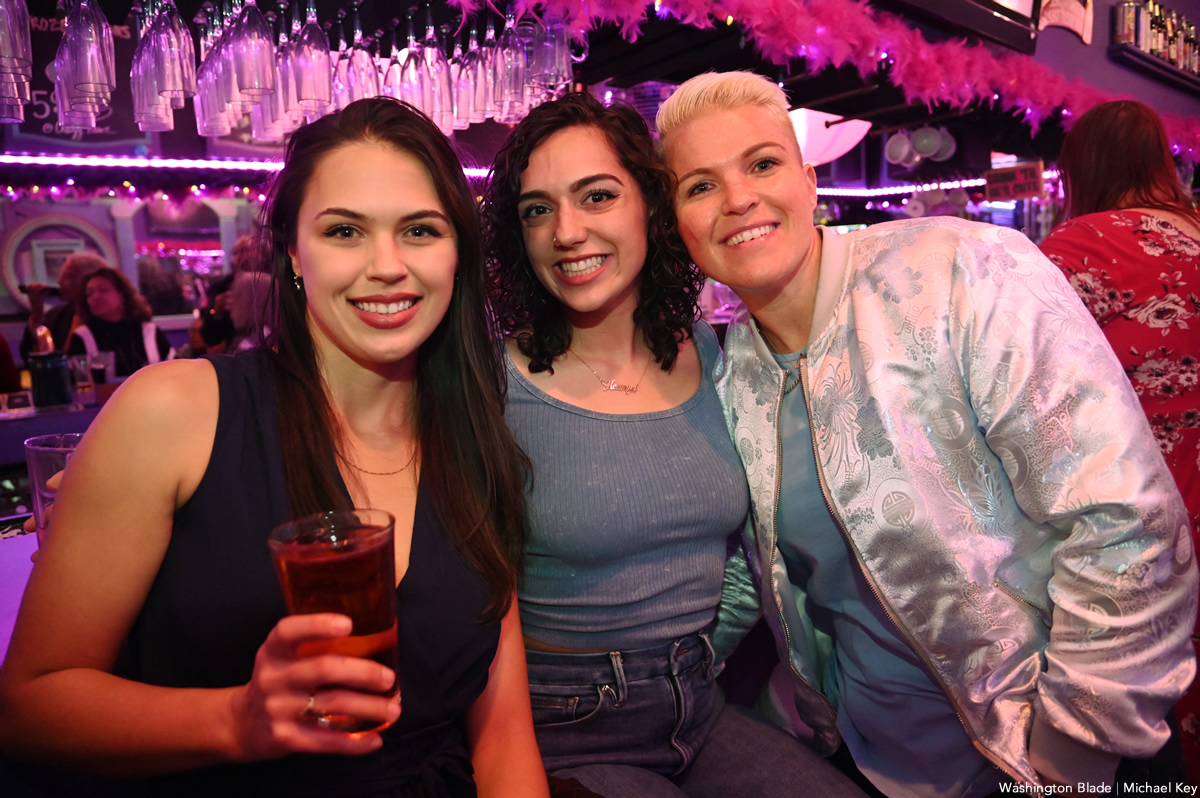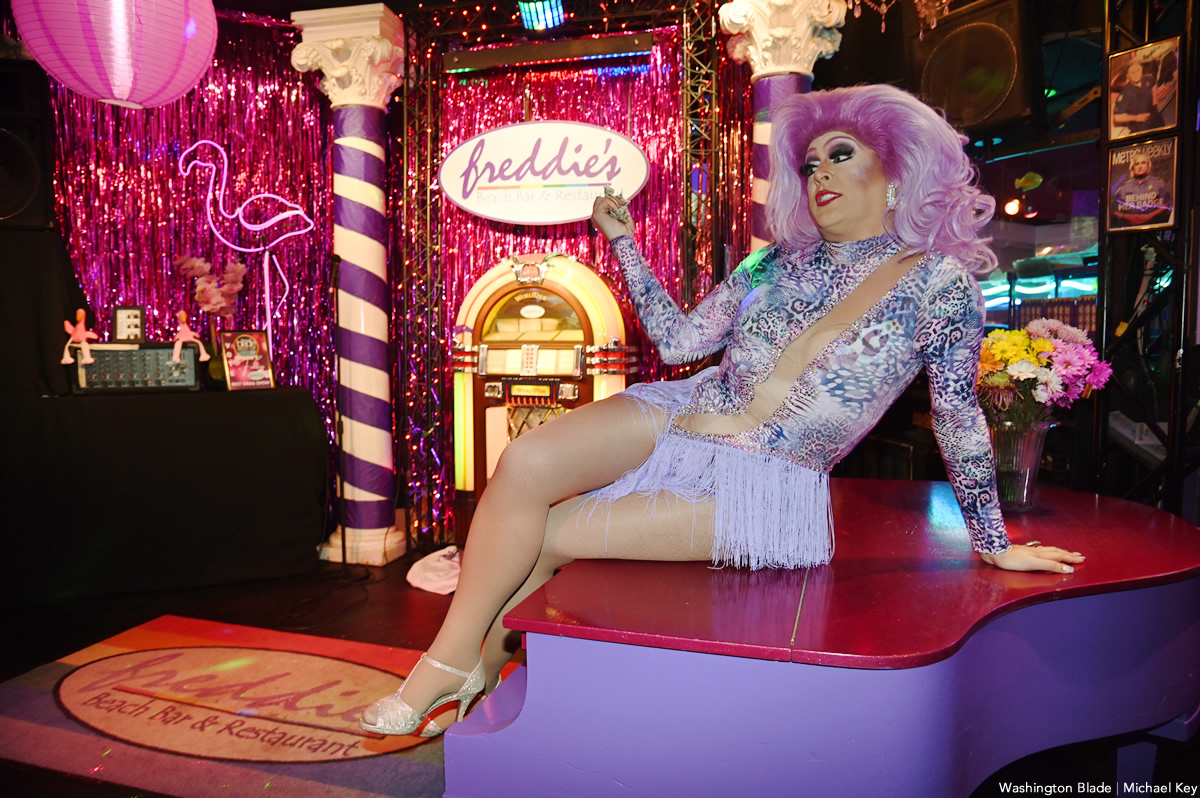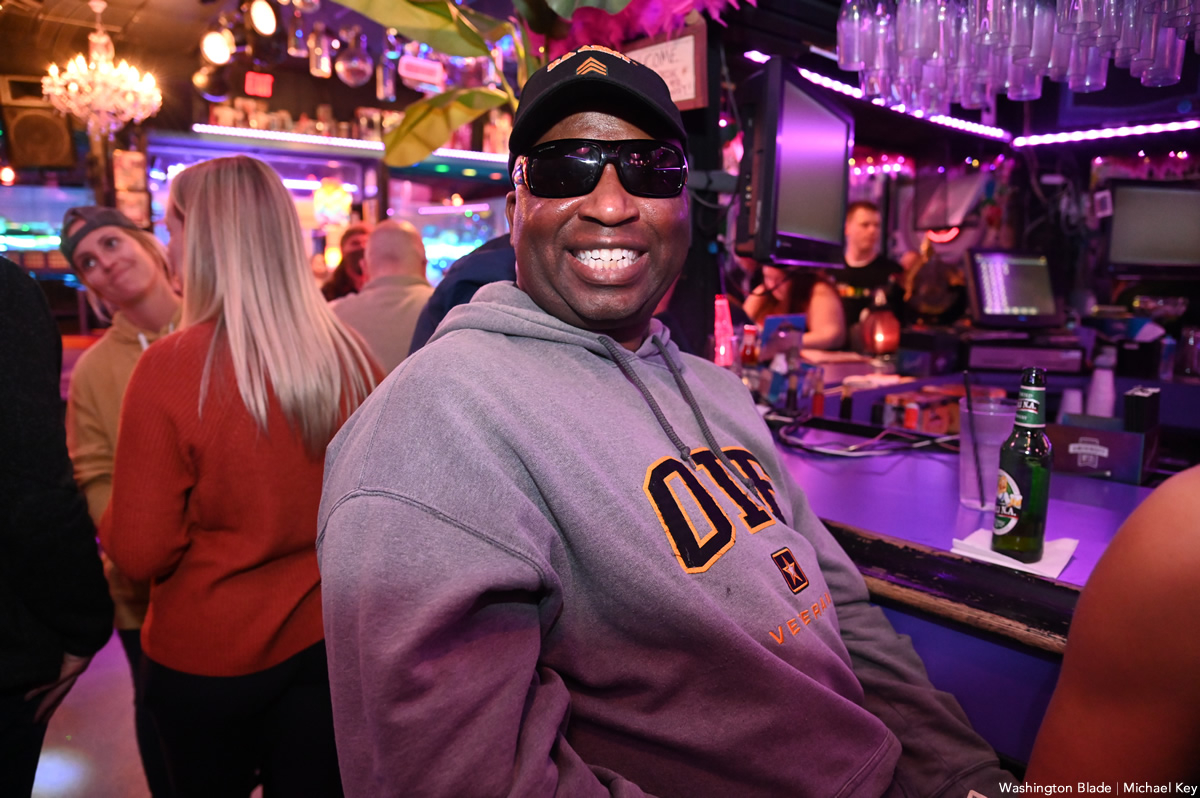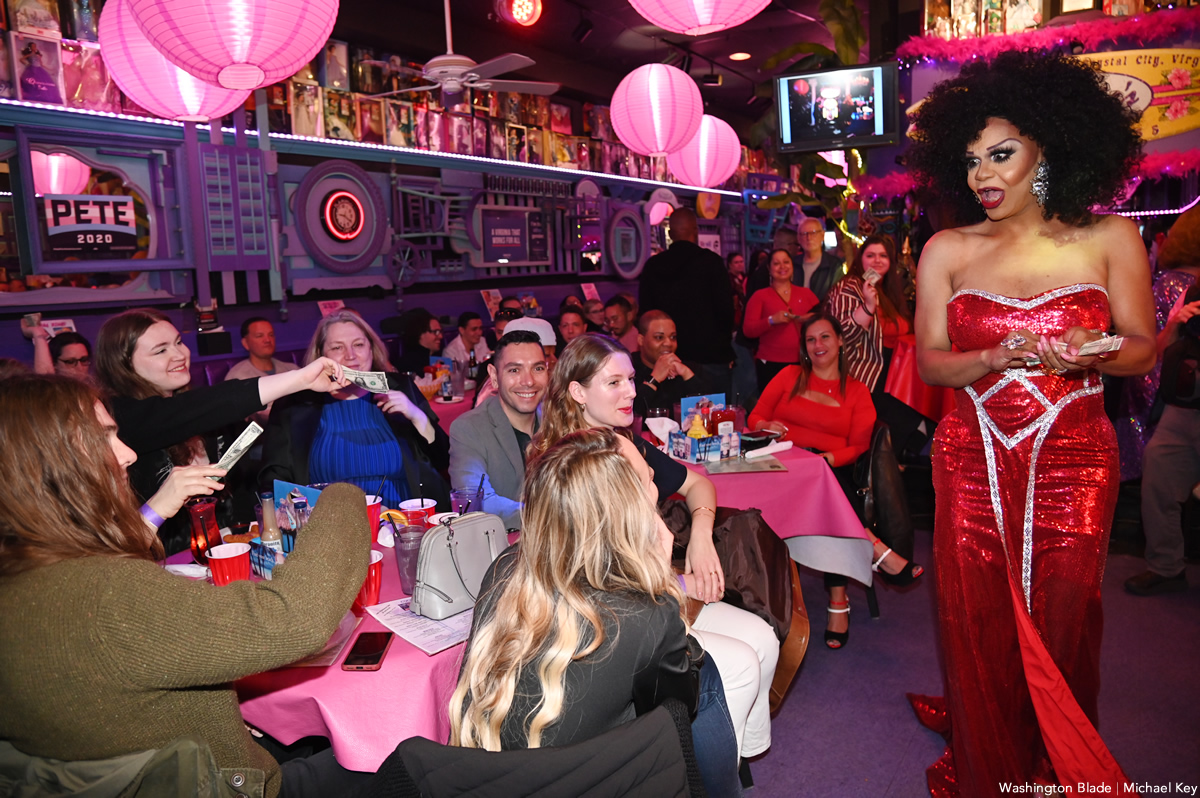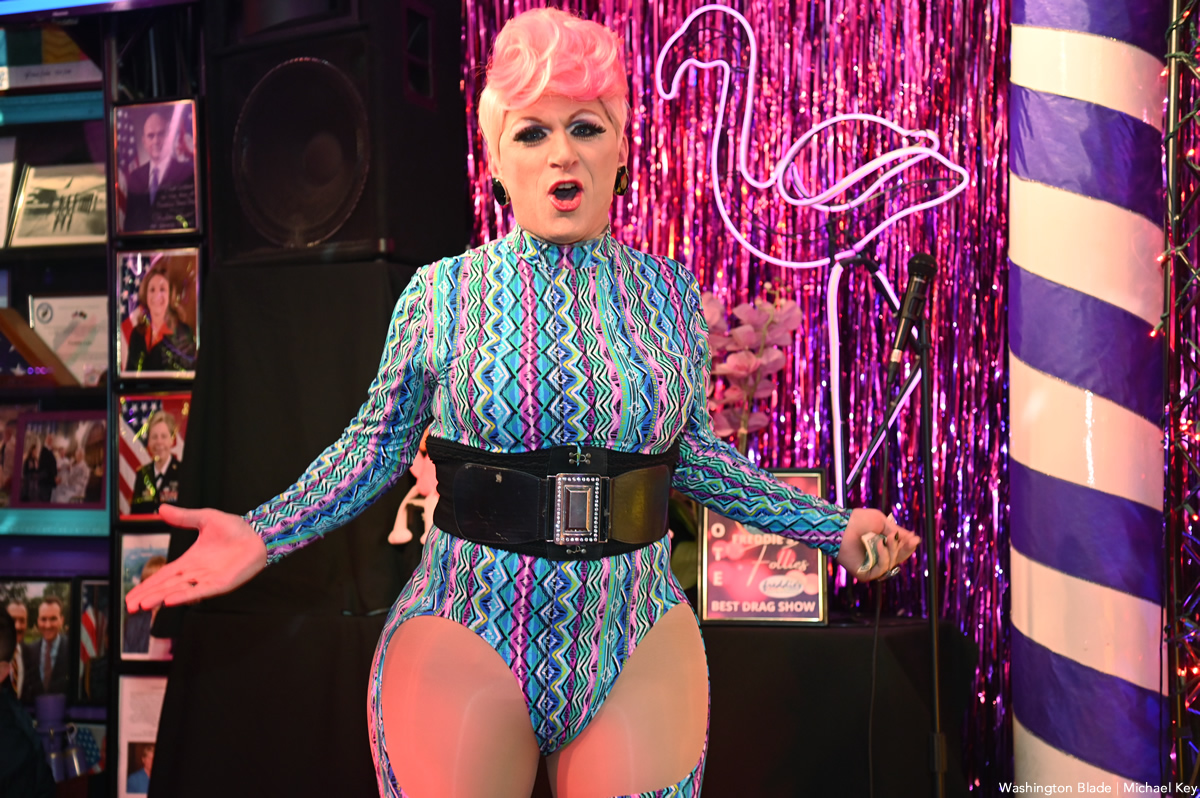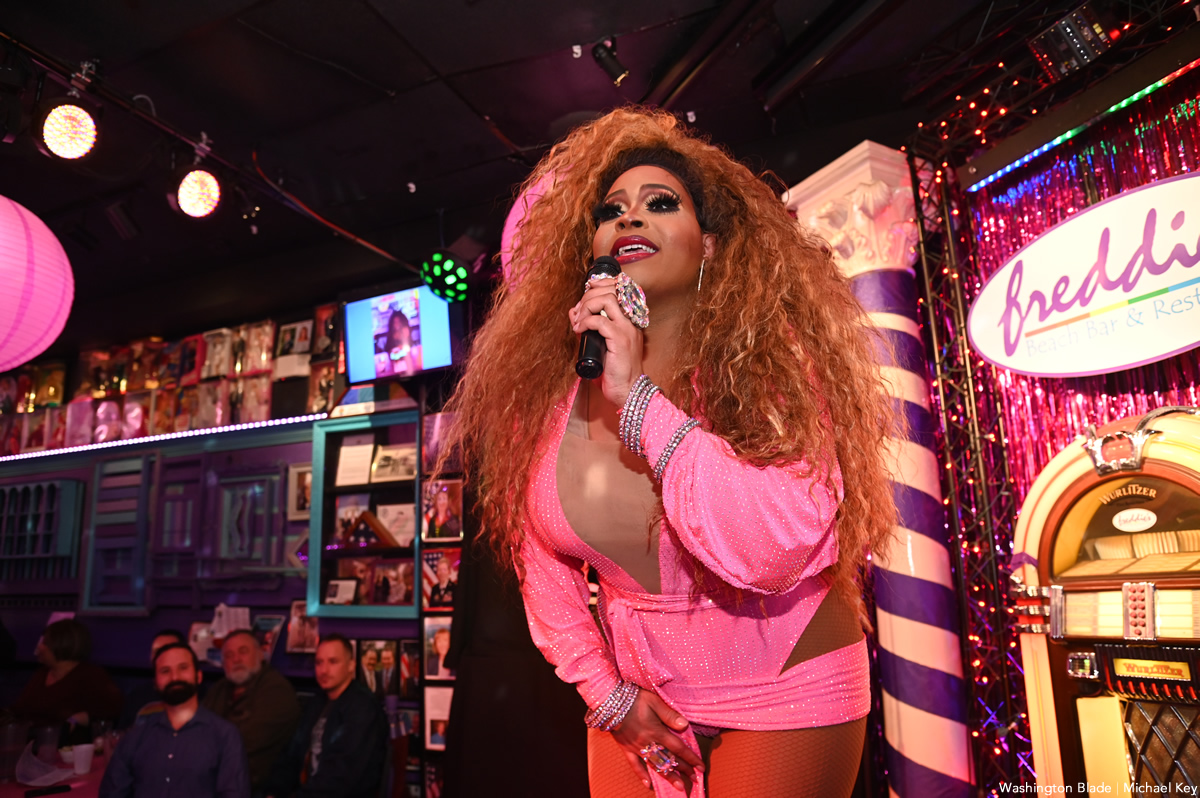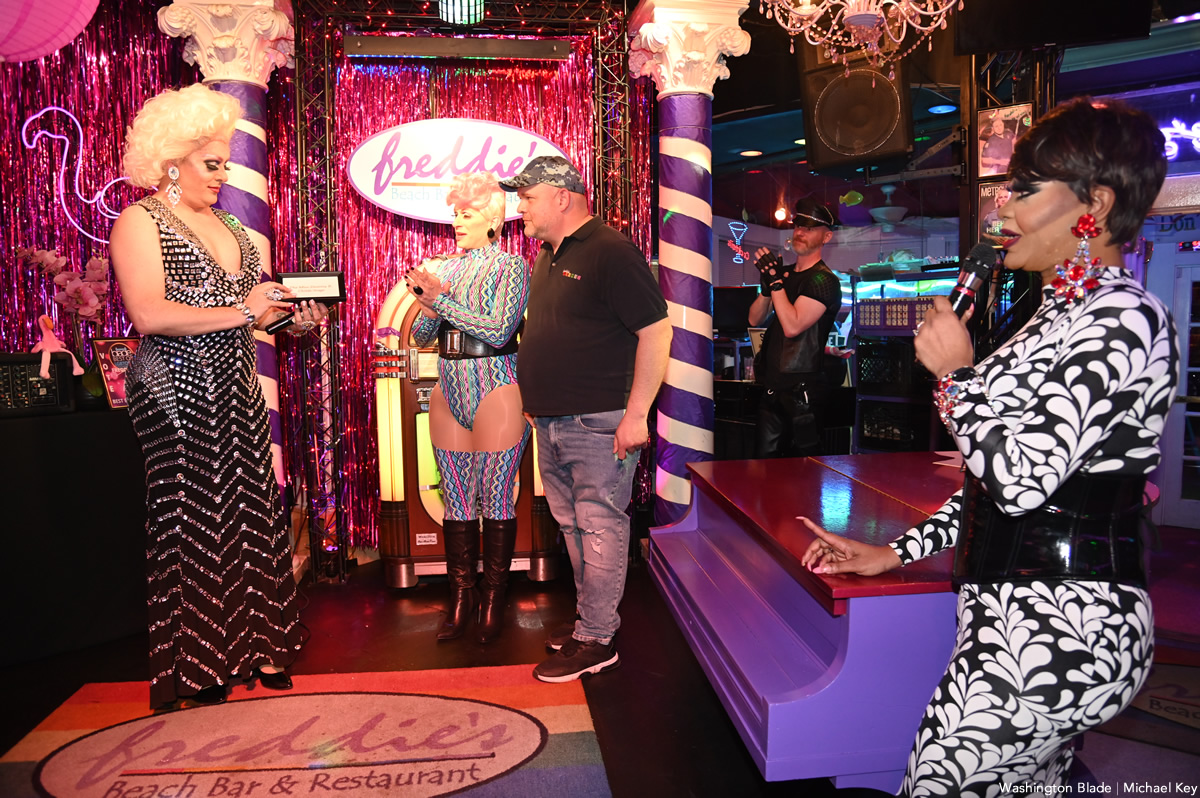 Covering Freddie's Follies 20th Anniversary for @WashBlade . @DestinyBChilds performing: pic.twitter.com/urpHgiMZ05

— Michael Patrick Key (@MichaelKeyWB) March 19, 2023
PHOTOS: The Little Gay Pub opening night
New LGBTQ venue opens in Logan Circle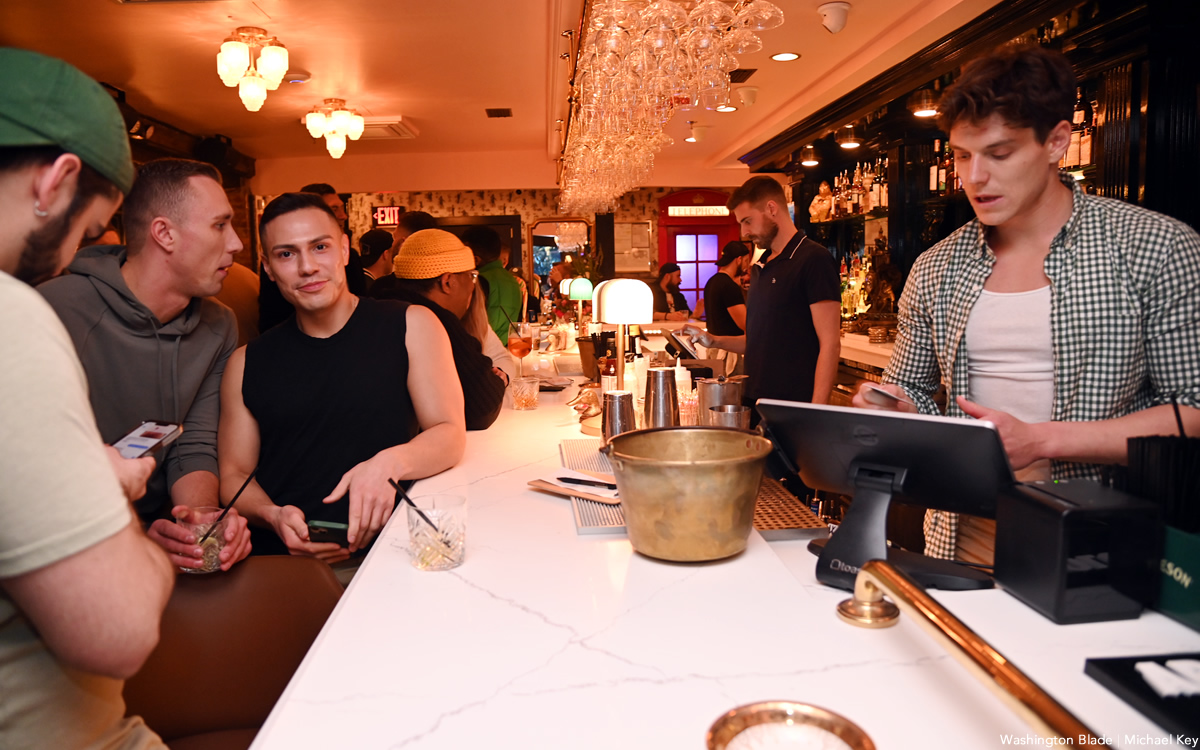 D.C.'s newest LGBTQ venue The Little Gay Pub (1100 P Street, N.W.) had a soft opening on Friday, March 17.
(Washington Blade photos by Michael Key)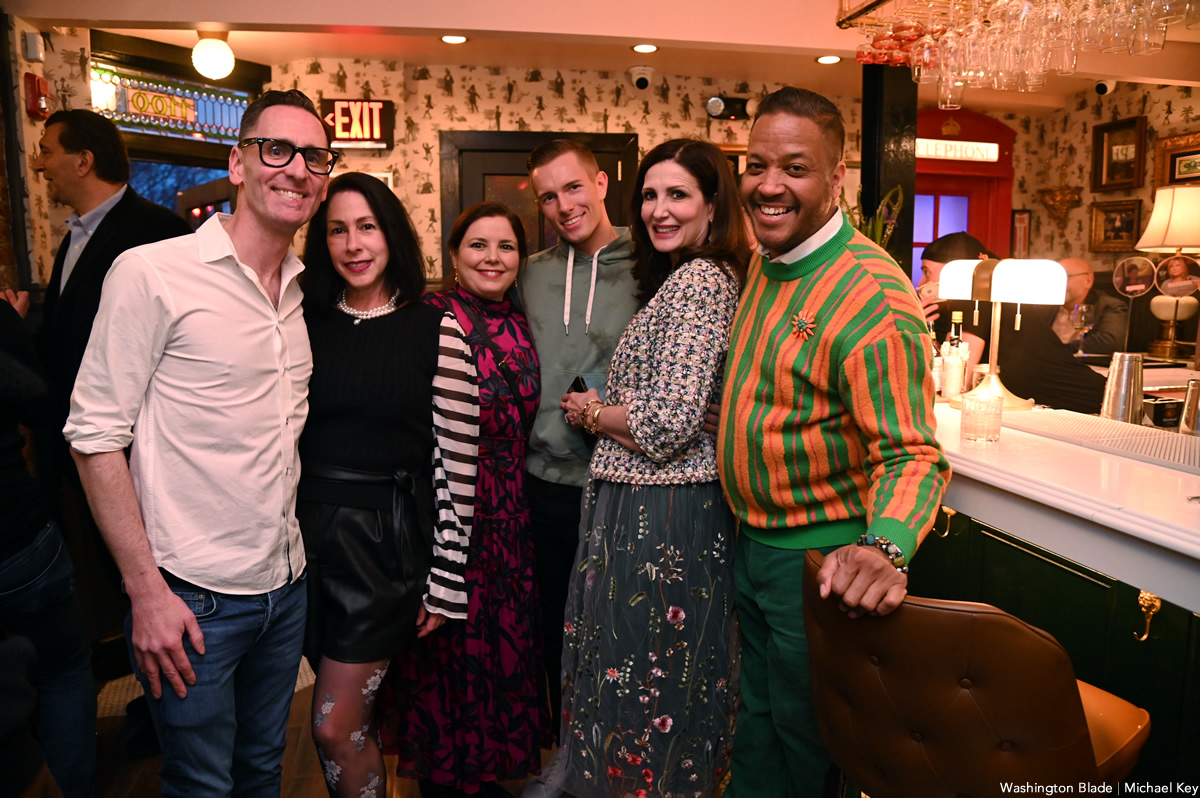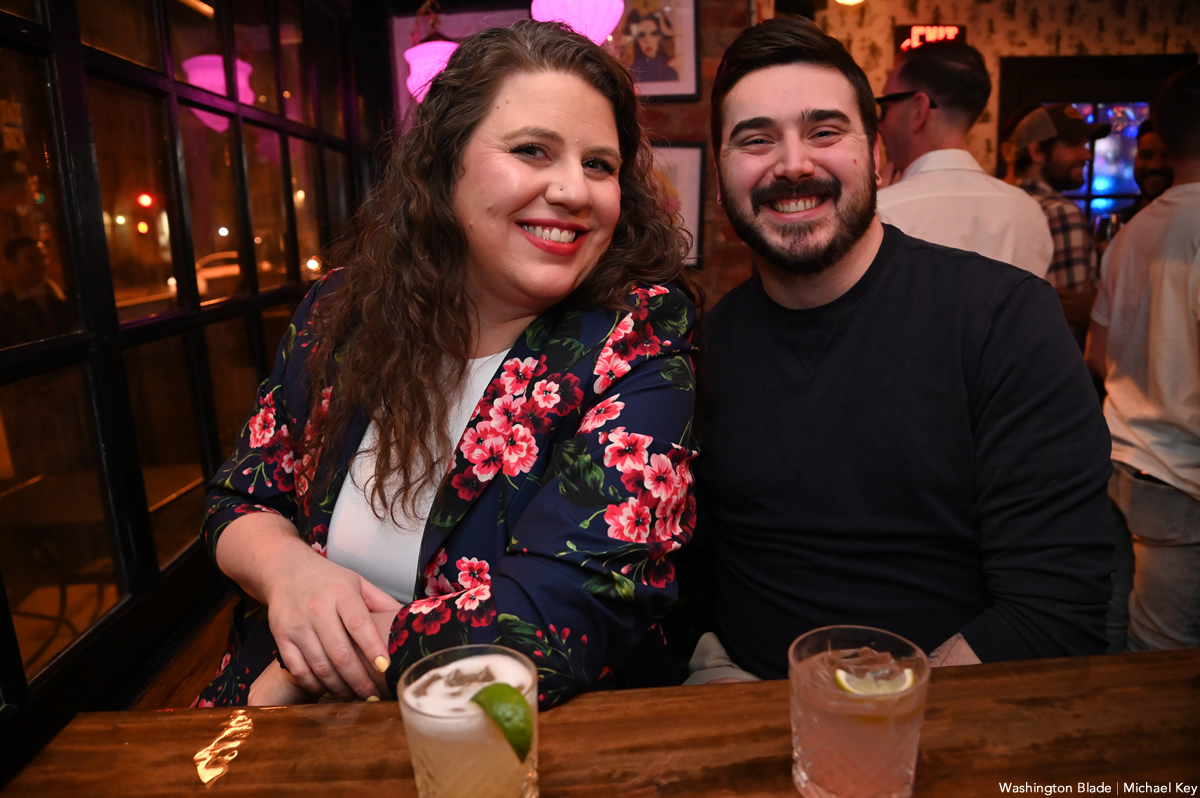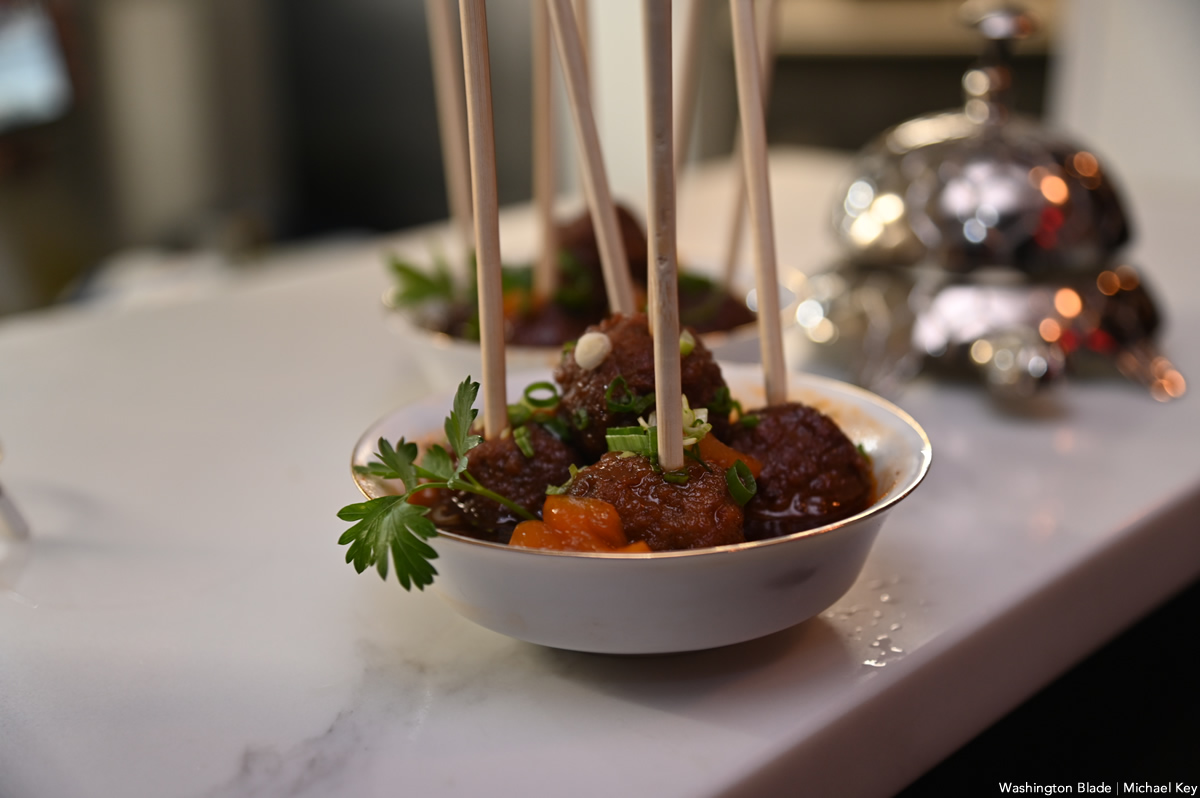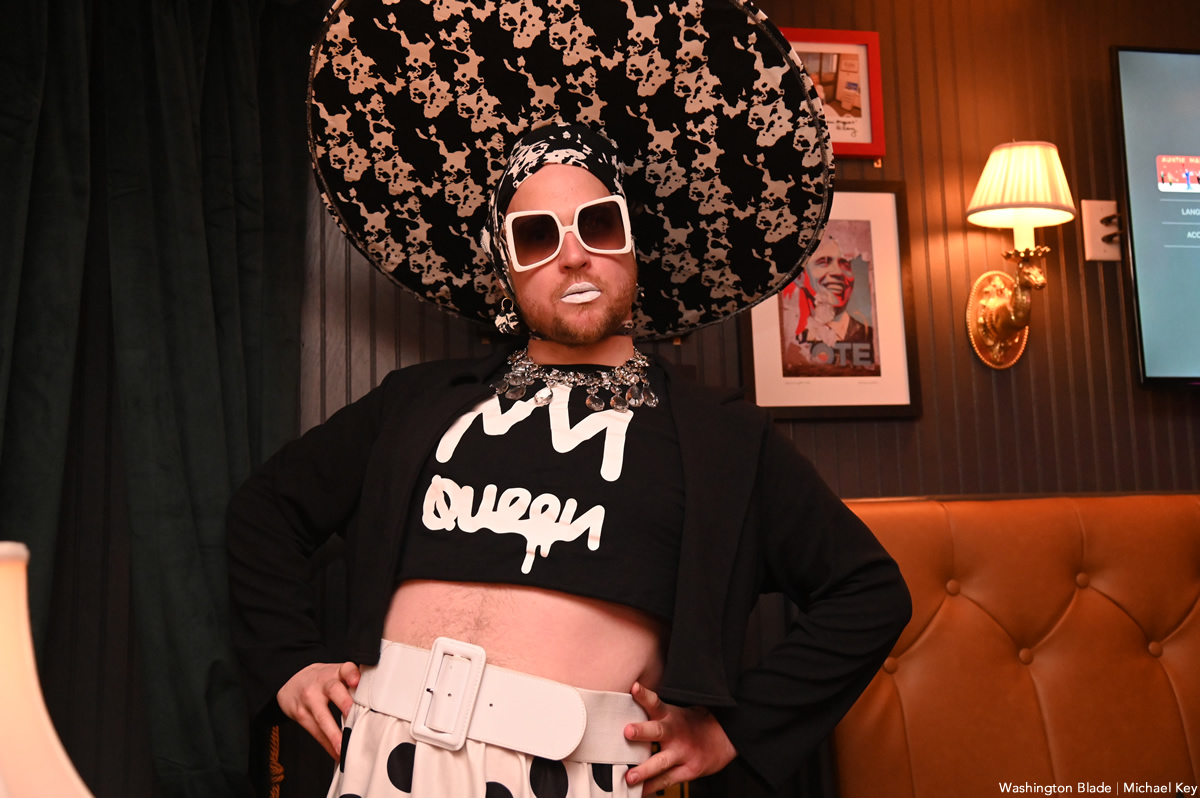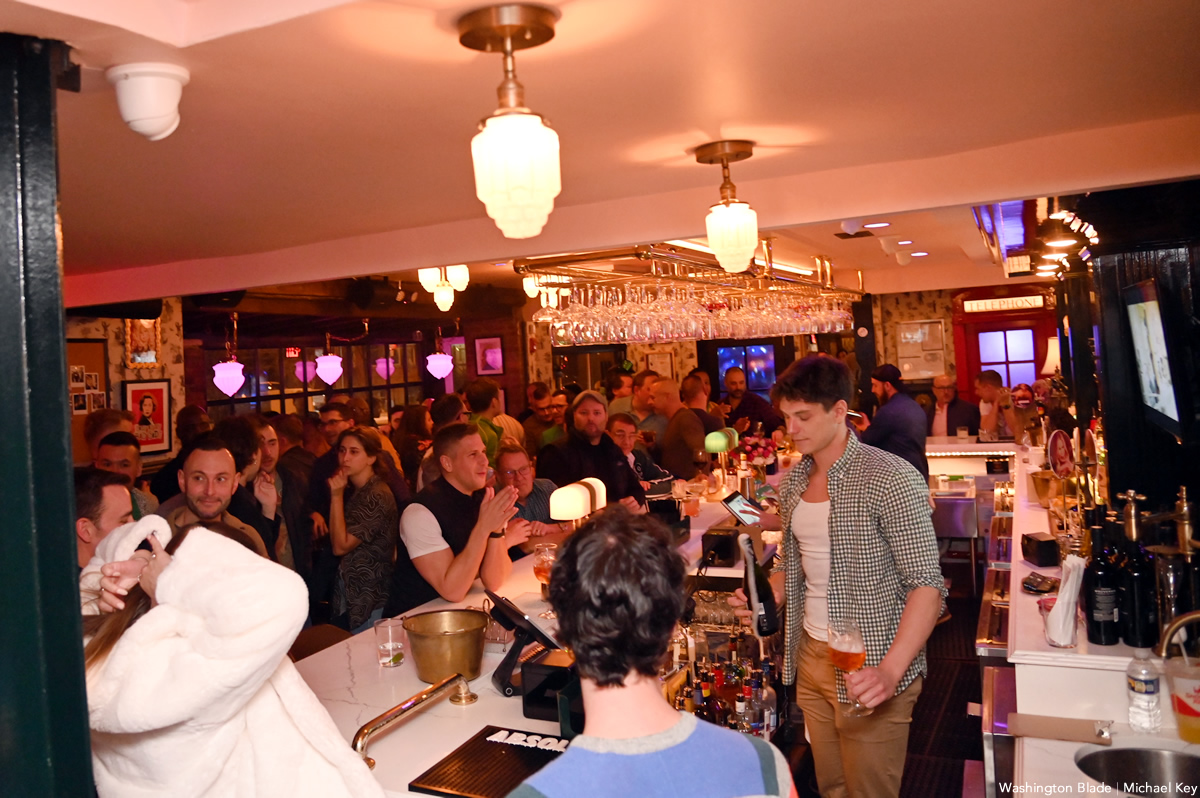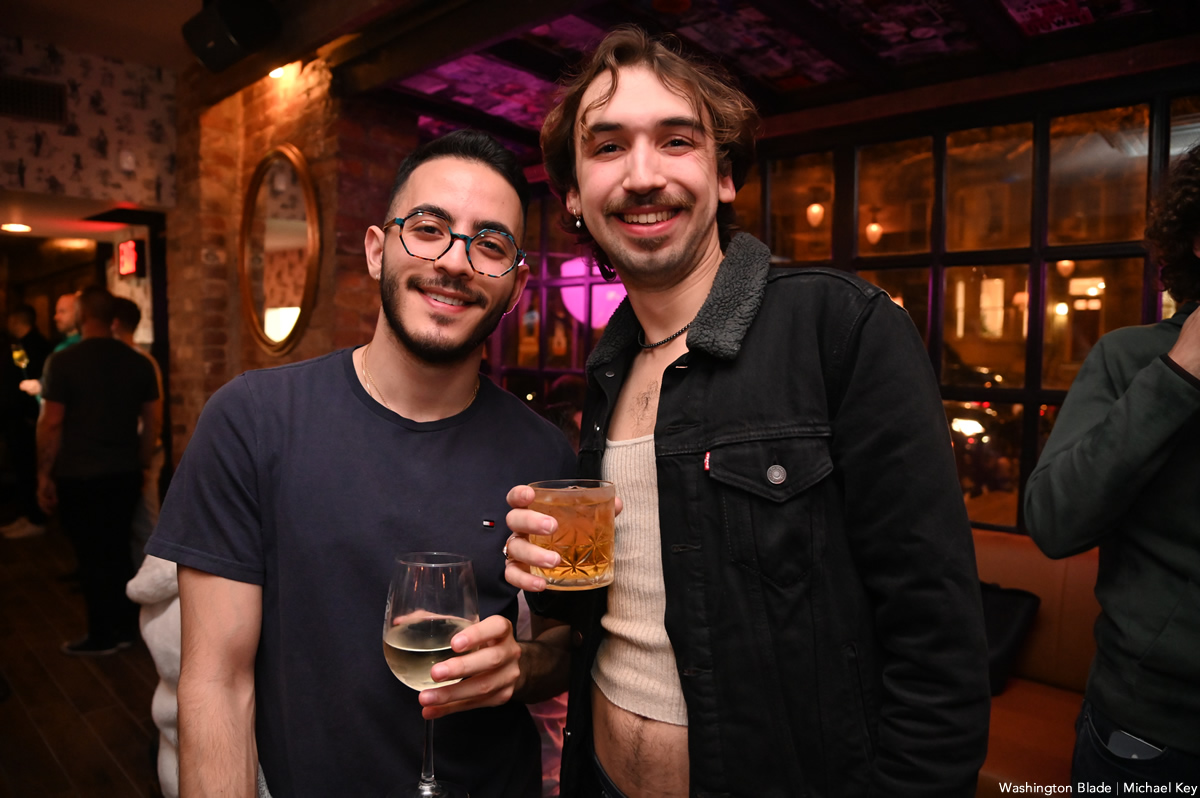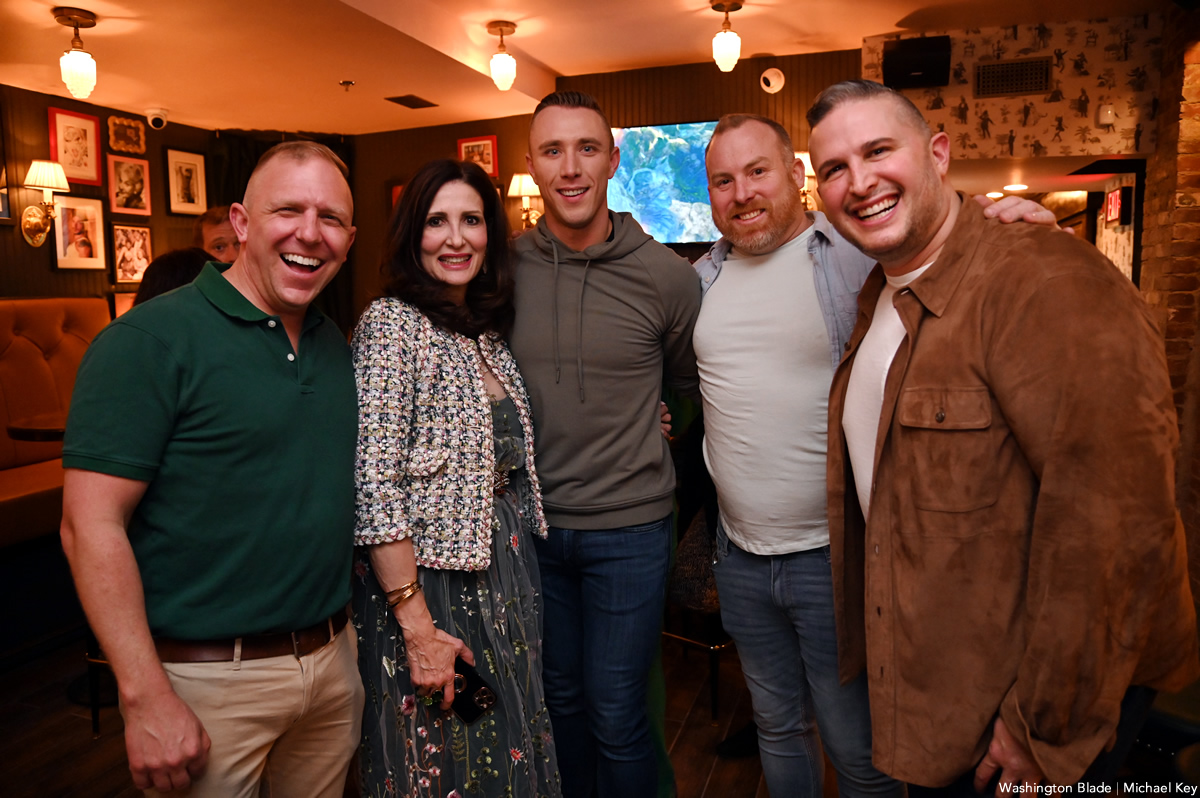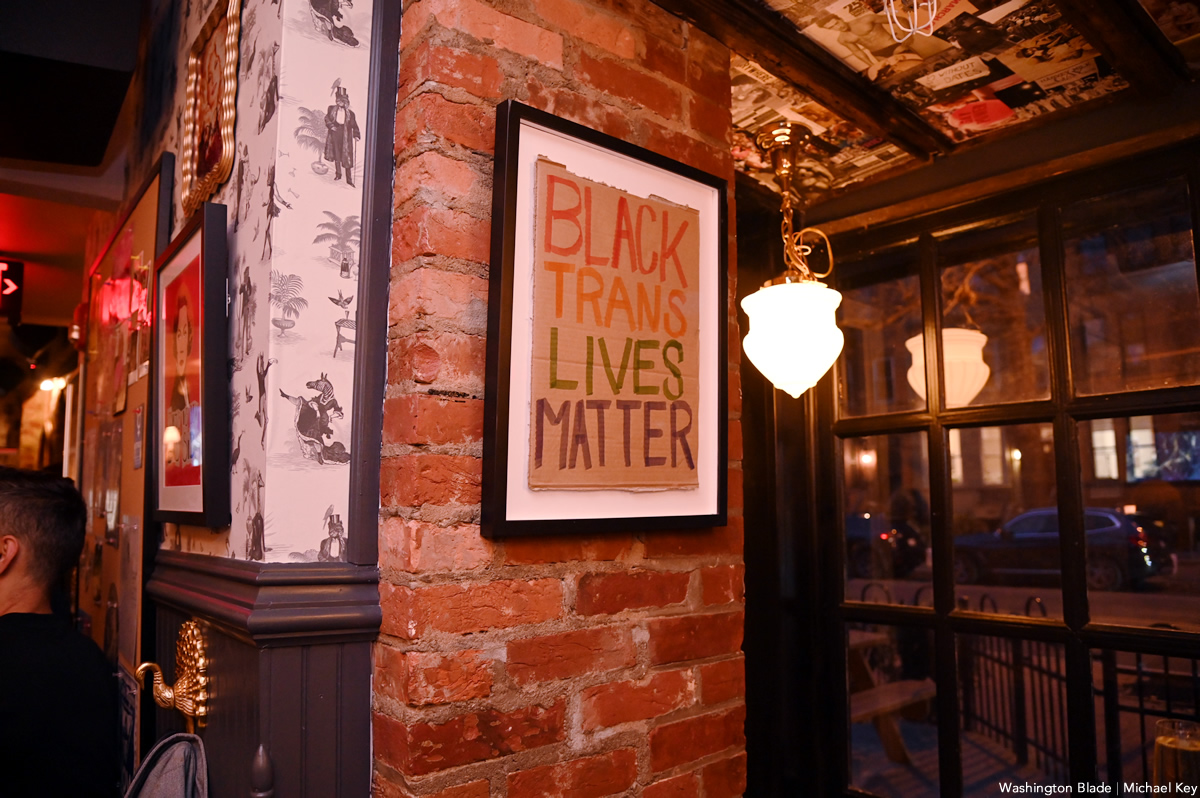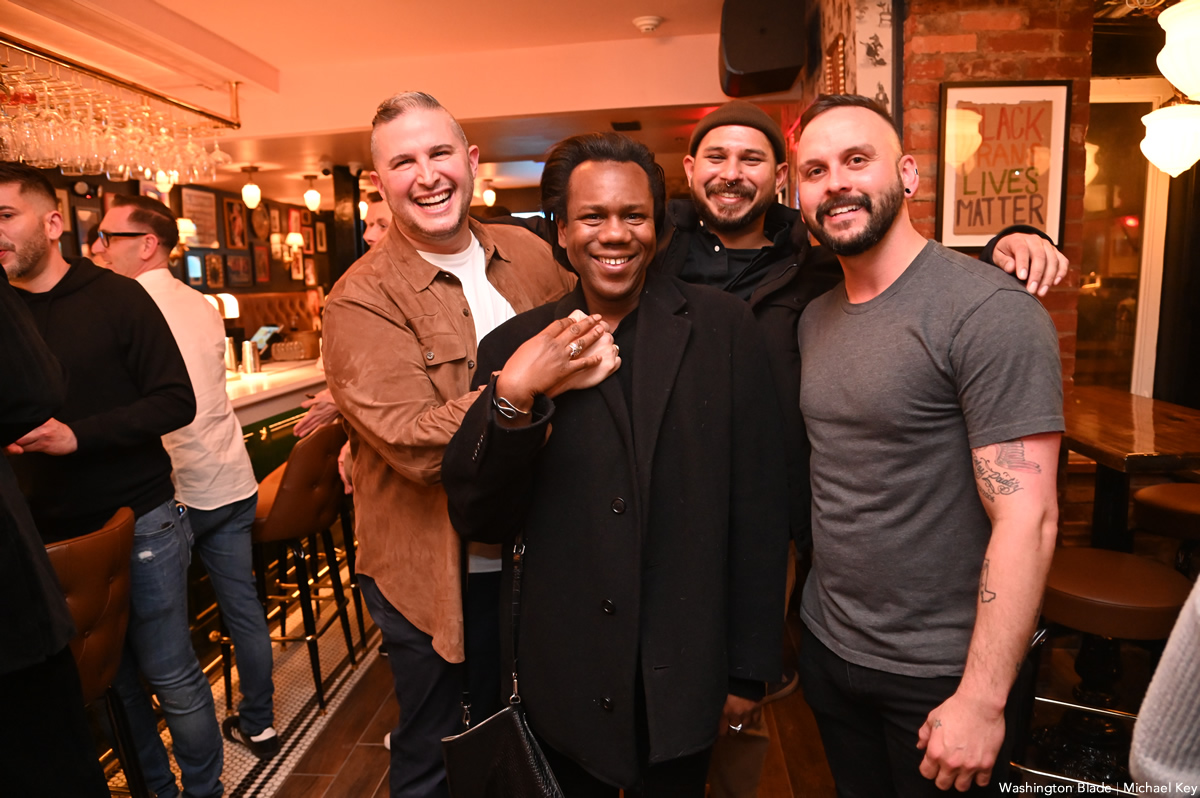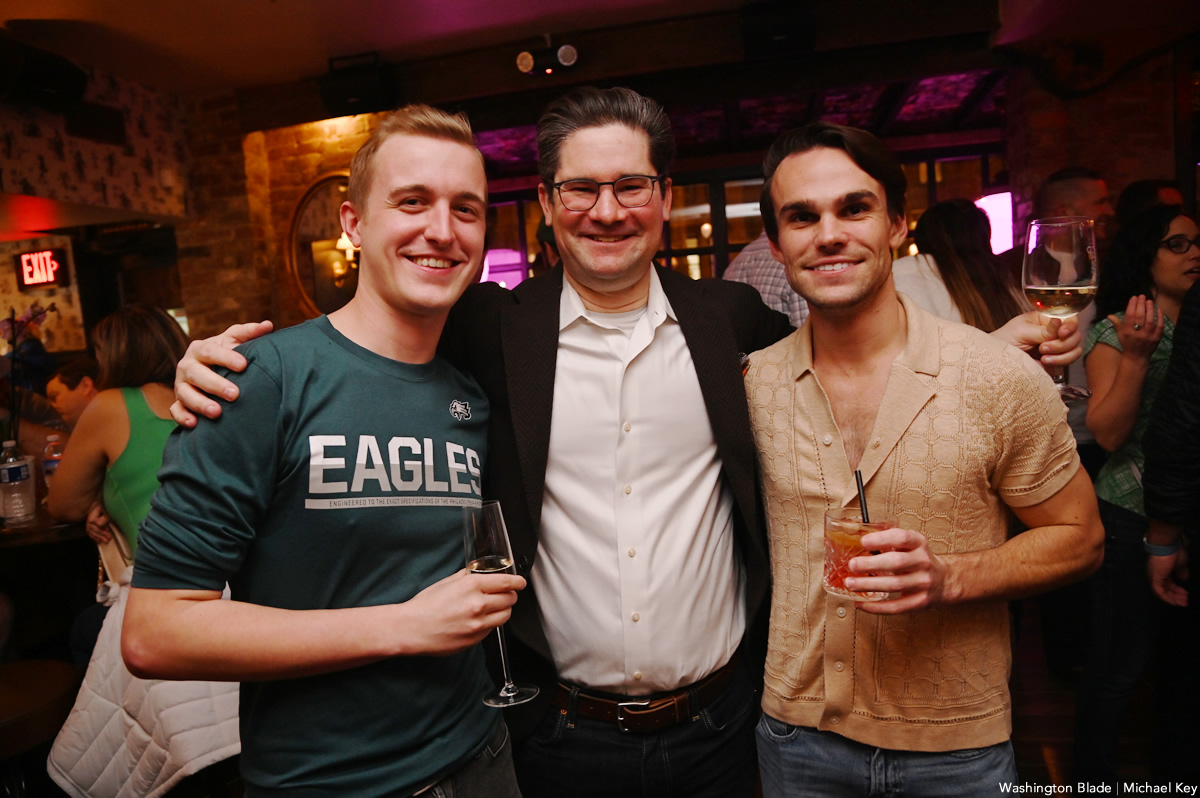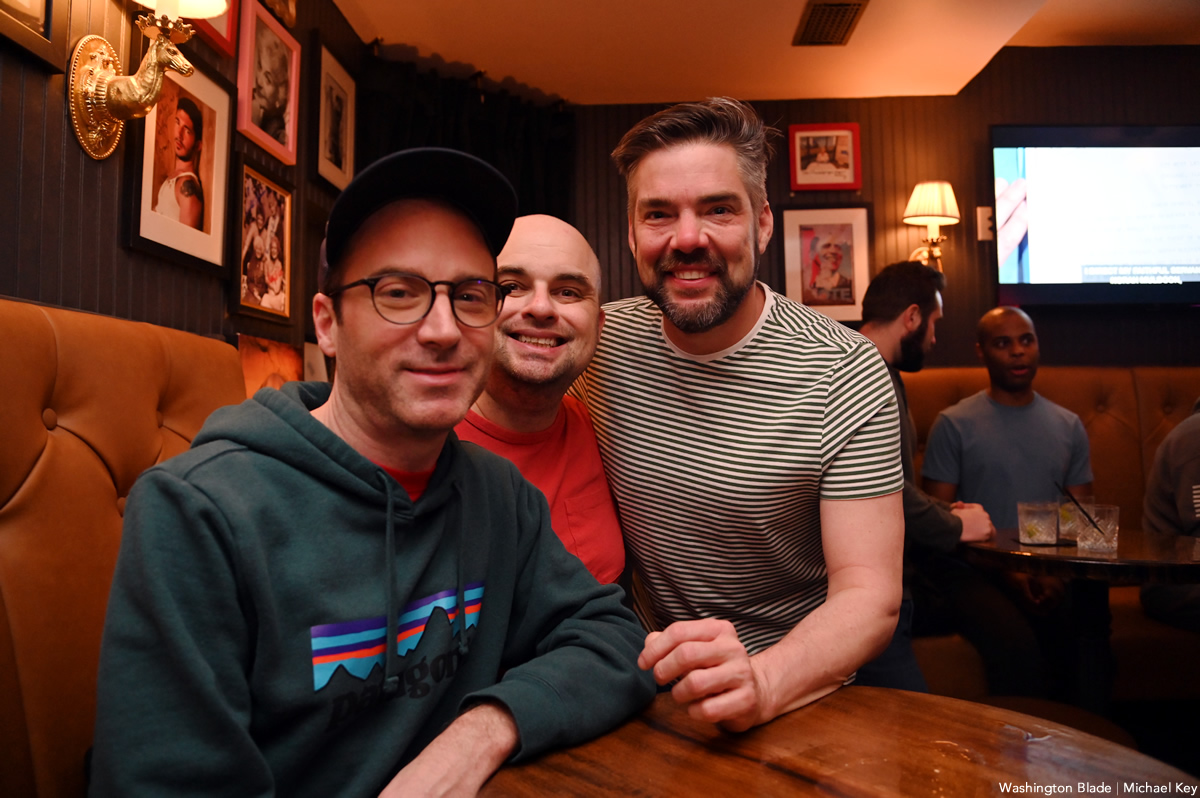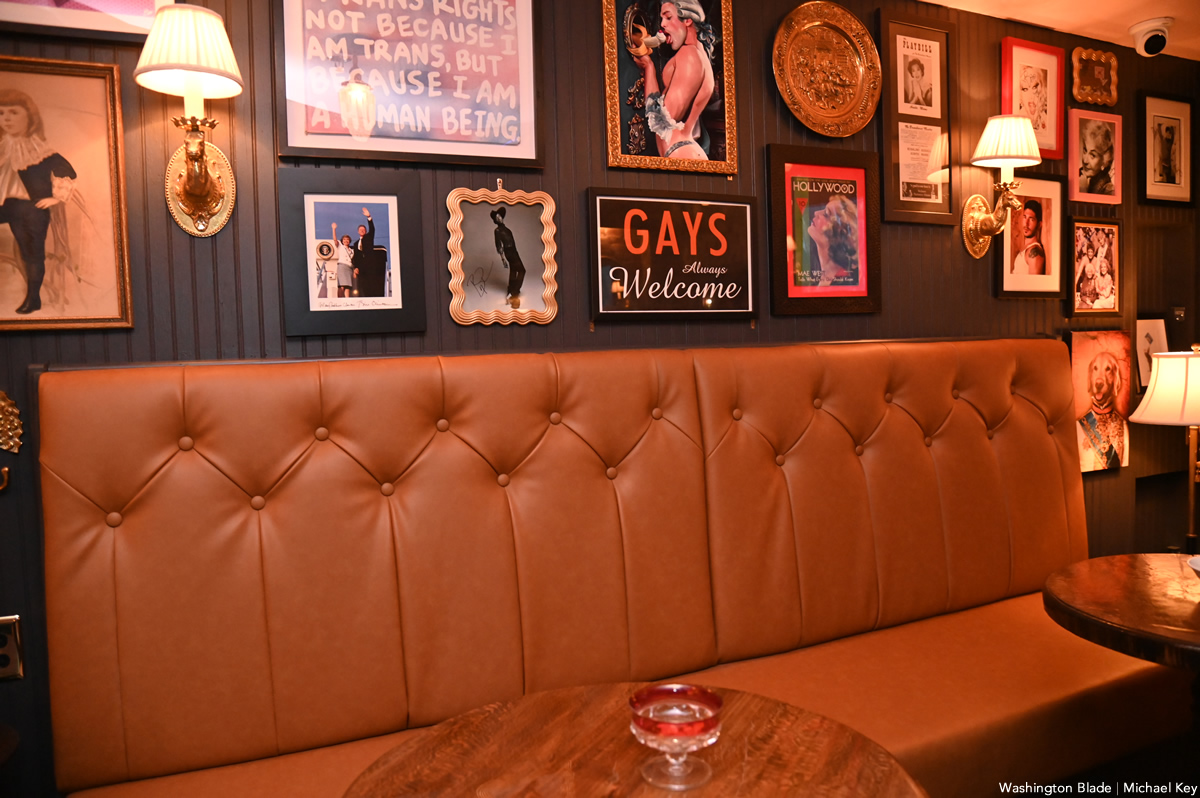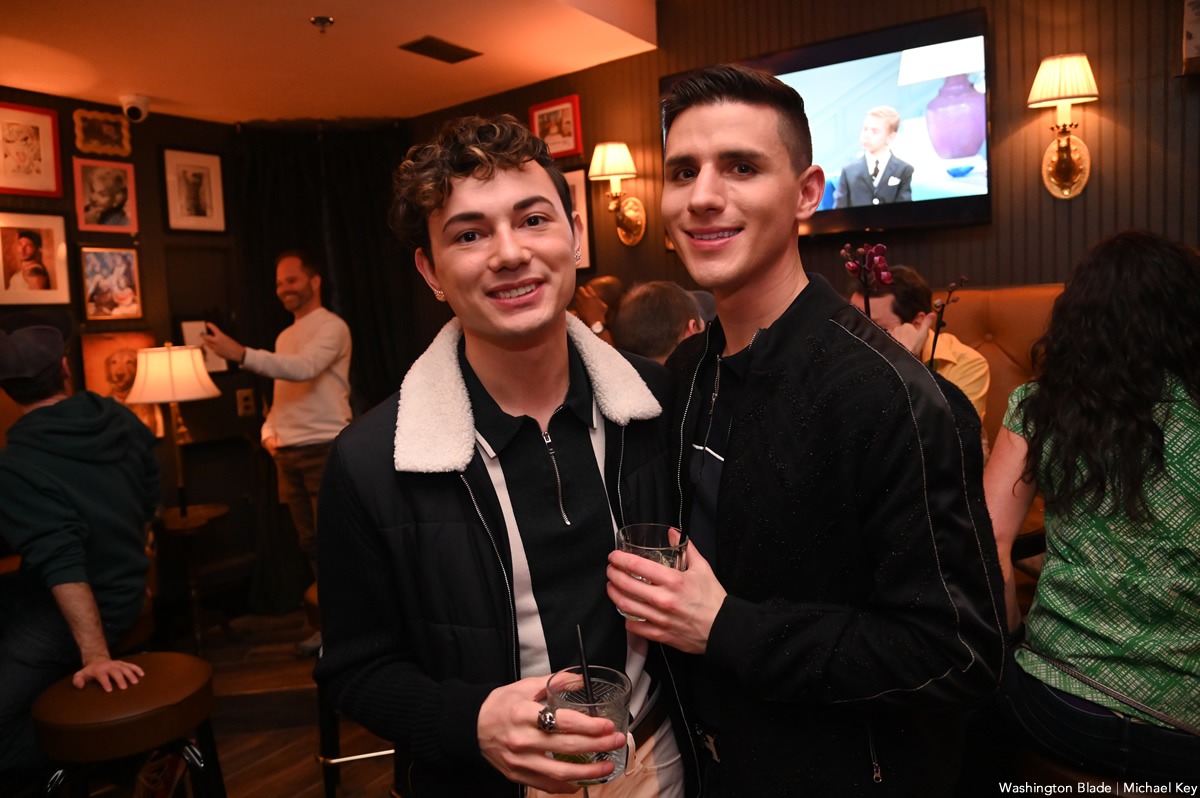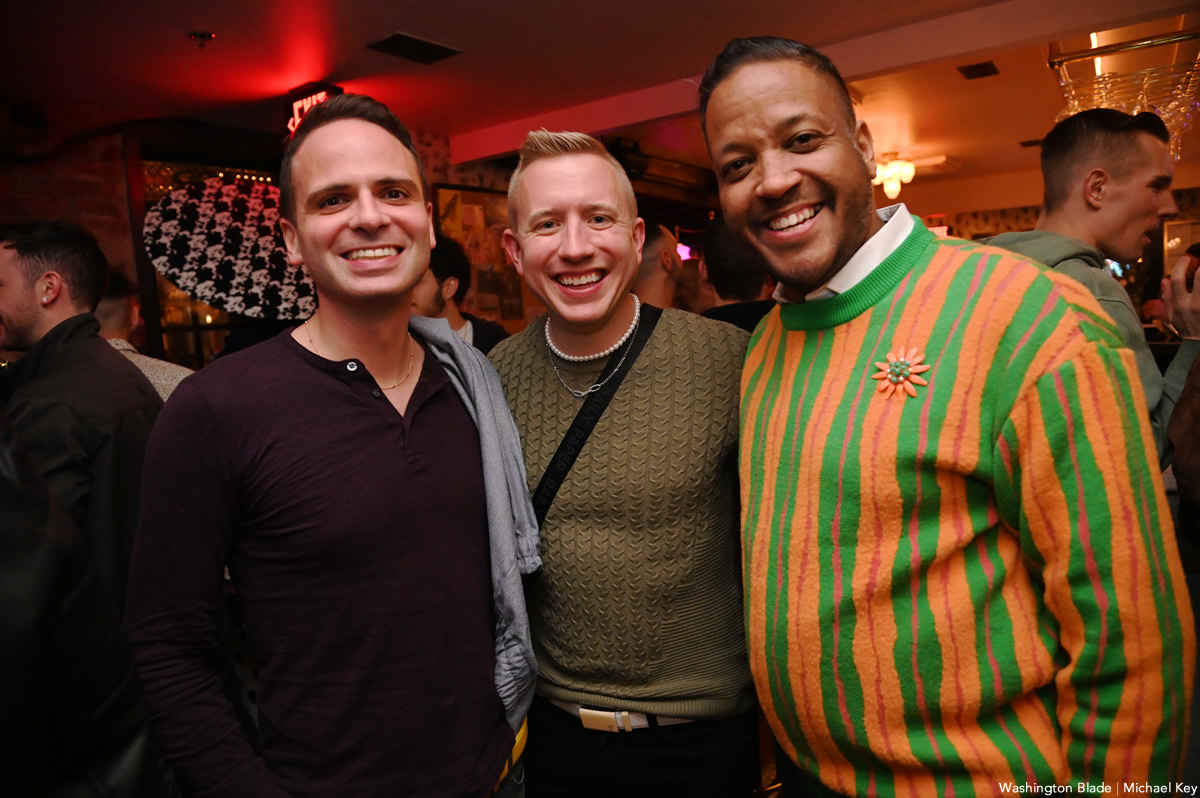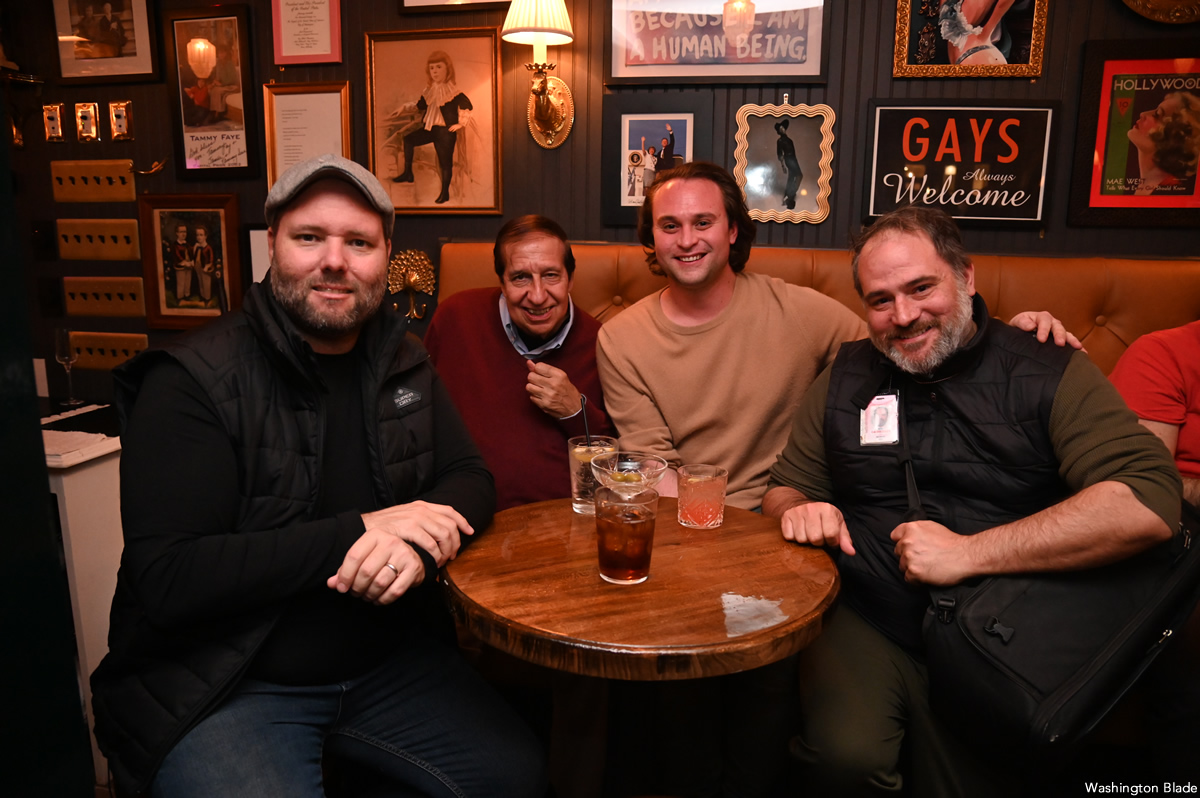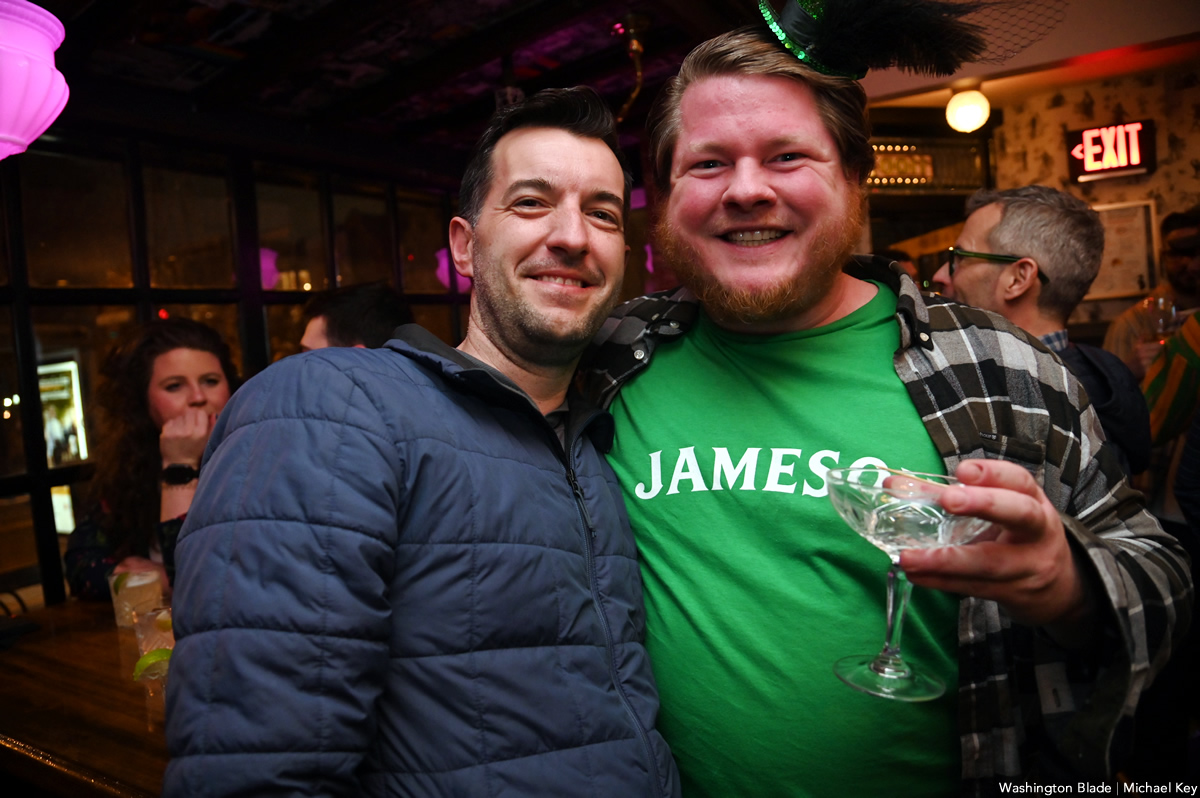 Covering the opening of The Little Gay Pub in Logan Circle for @WashBlade pic.twitter.com/hrAbvbW2C3

— Michael Patrick Key (@MichaelKeyWB) March 18, 2023
PHOTOS: Pride Reveal
'Peace, Love, Revolution' announced as this year's theme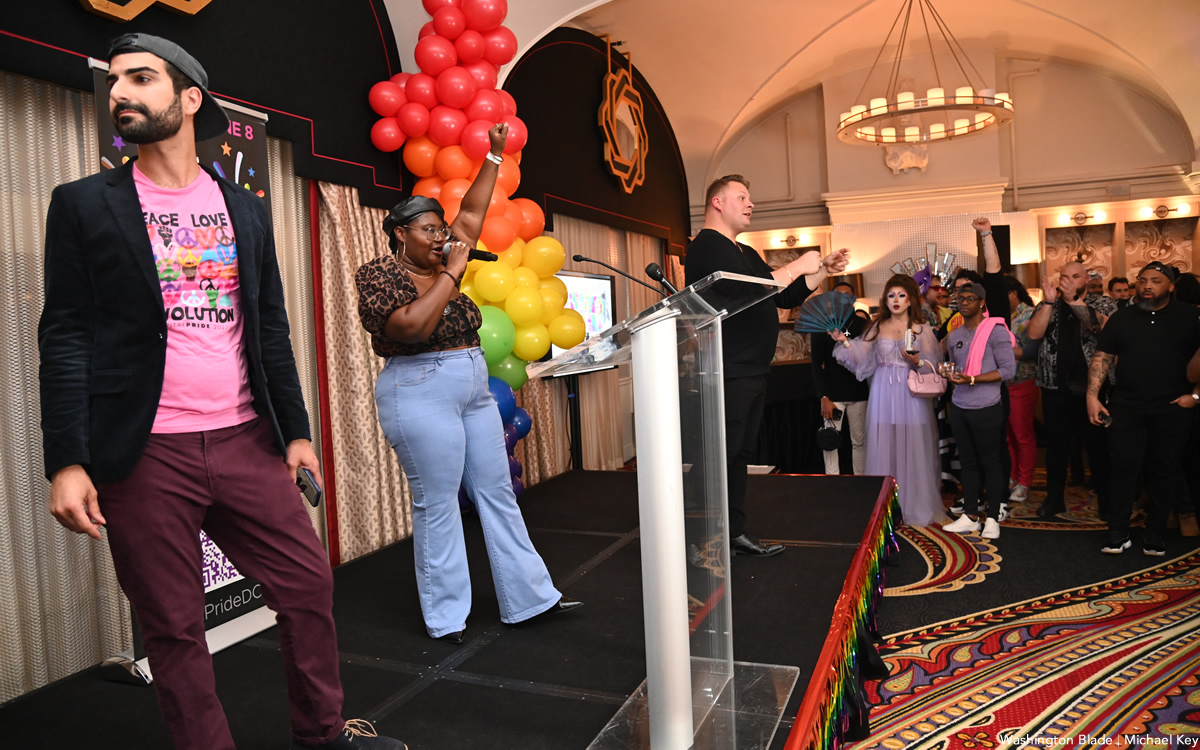 The Capital Pride Alliance held its annual Pride Reveal party at Hotel Monaco on Thursday, March 16. Following a performance by drag artist Shi-Queeta Lee, members of the board of the Capital Pride Alliance announced "Peace, Love, Revolution" as the theme for Pride 2023 in D.C.
(Washington Blade photos by Michael Key)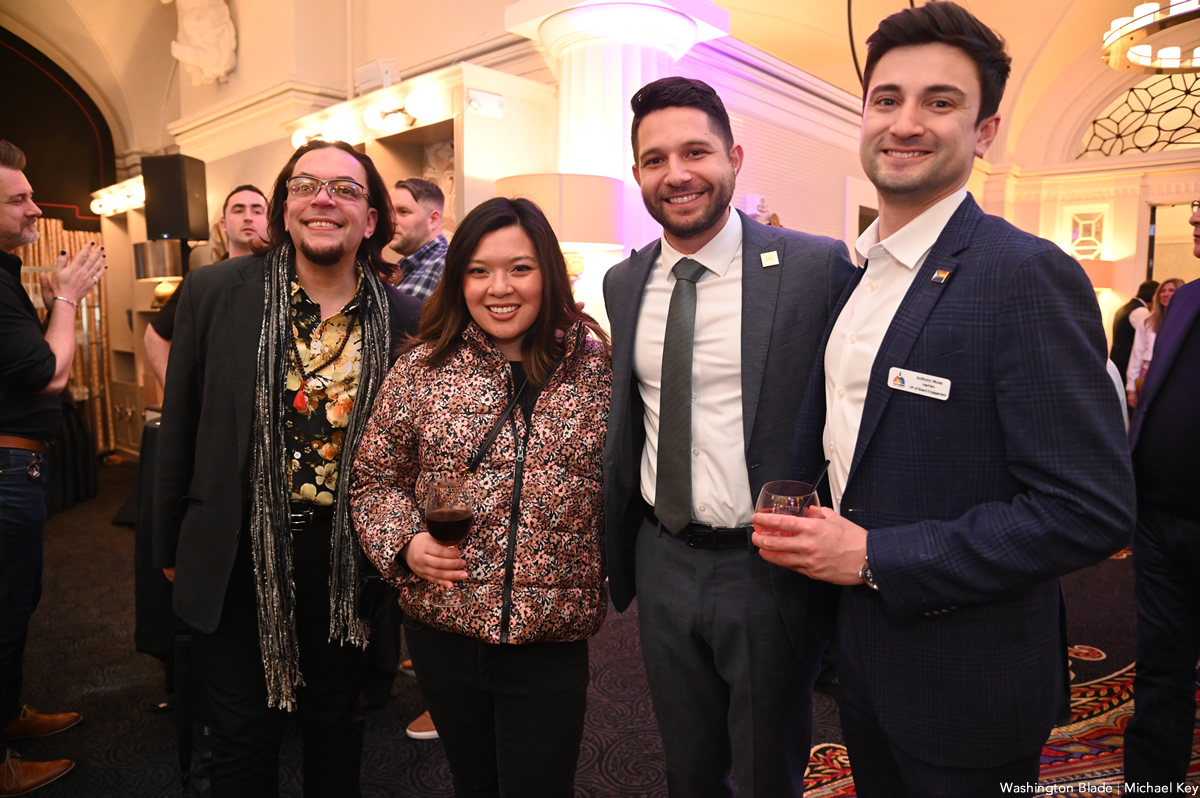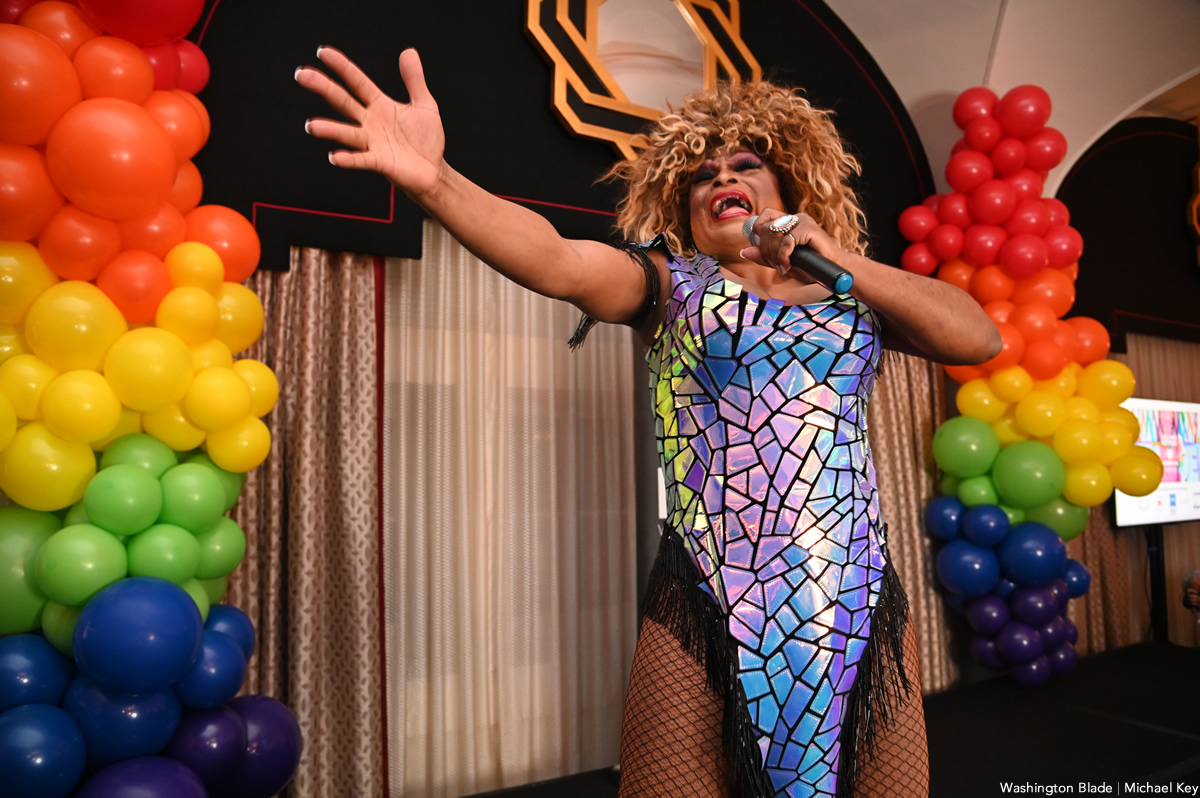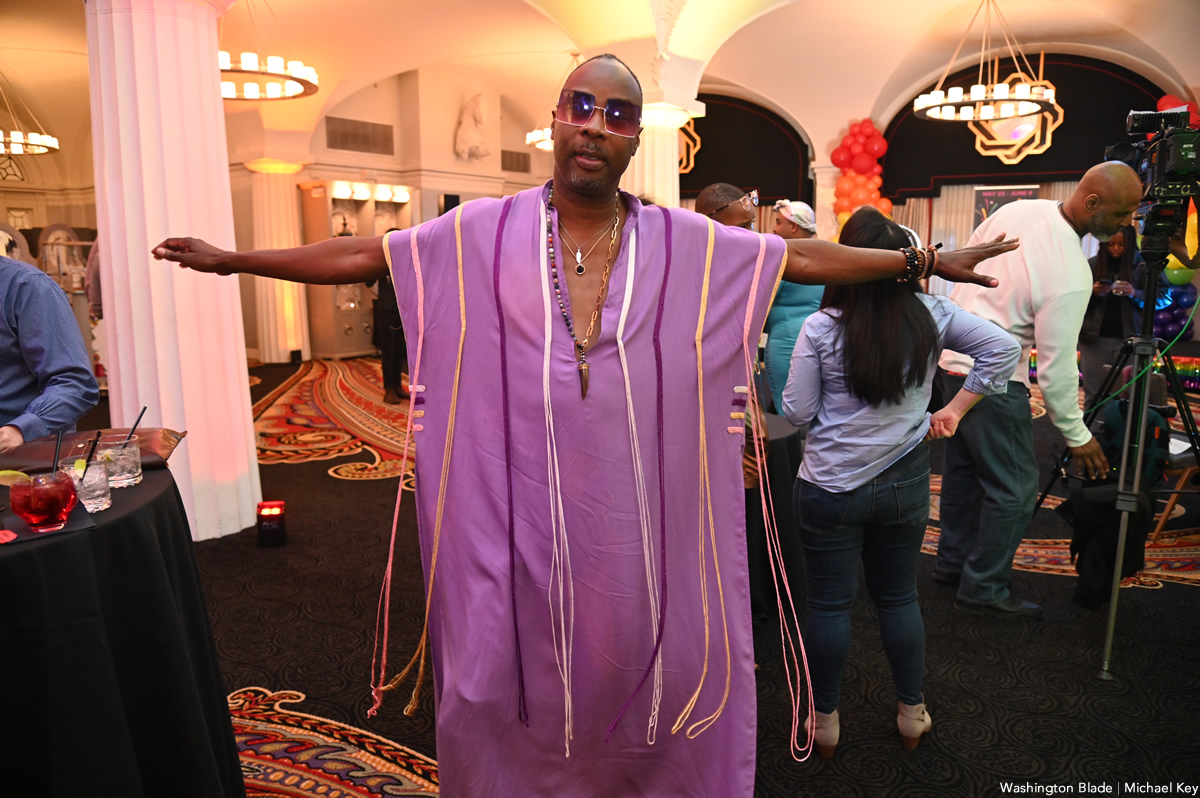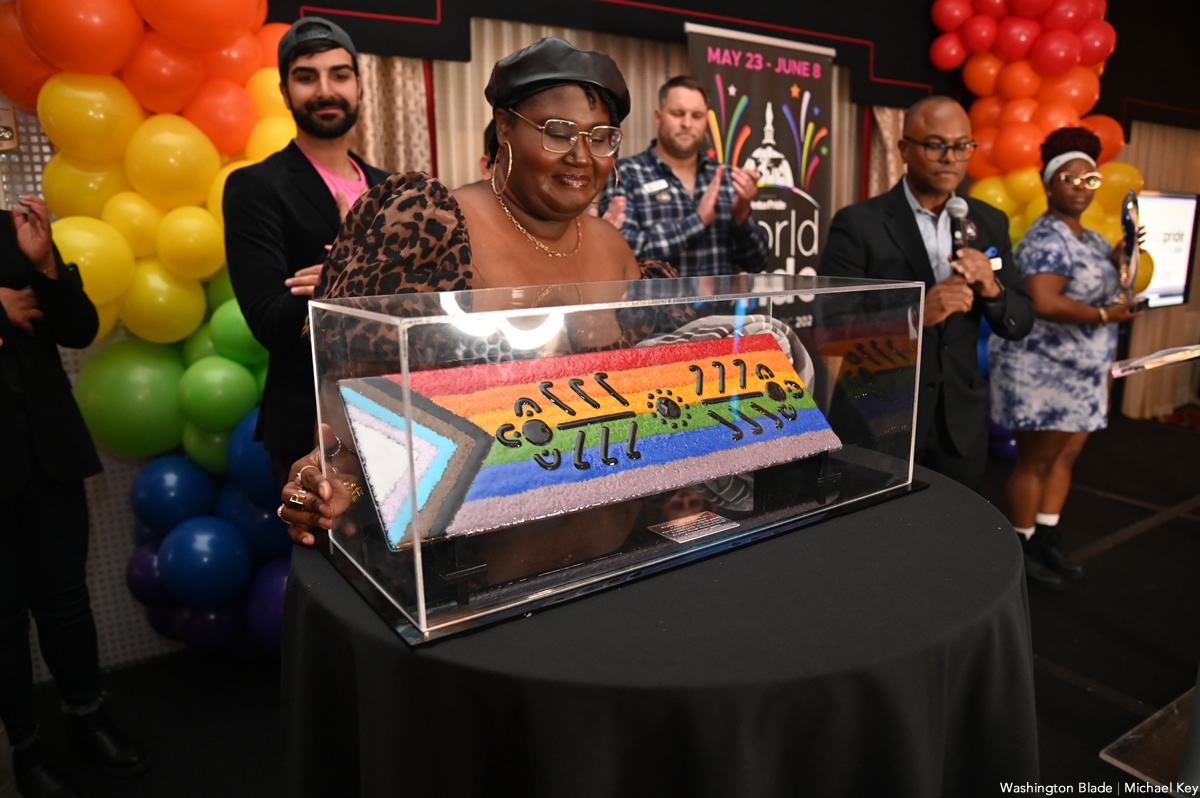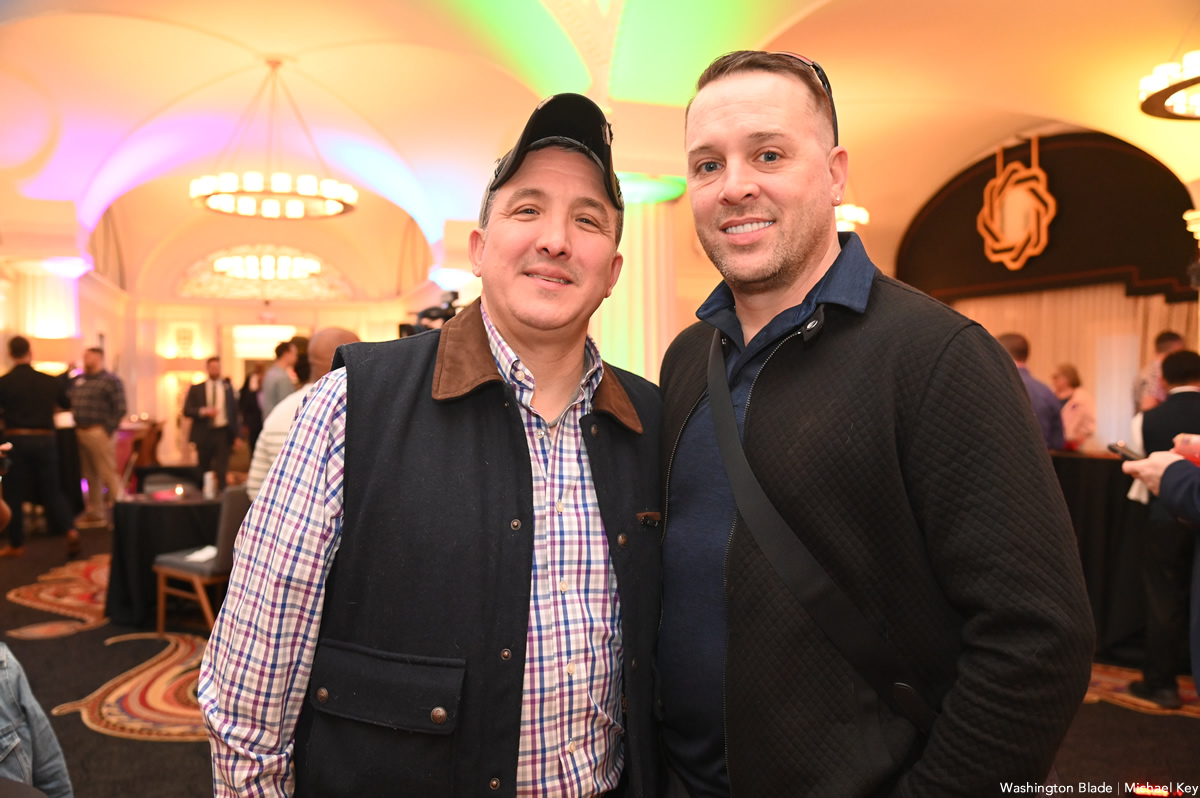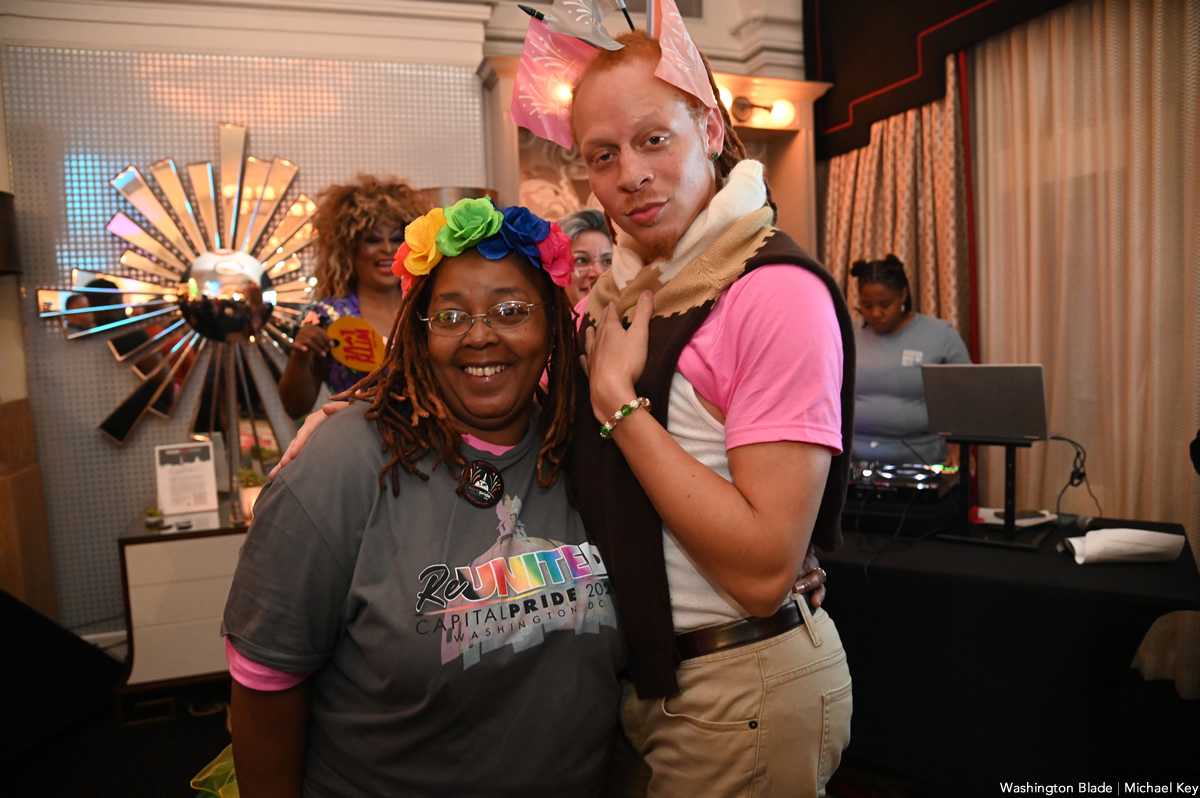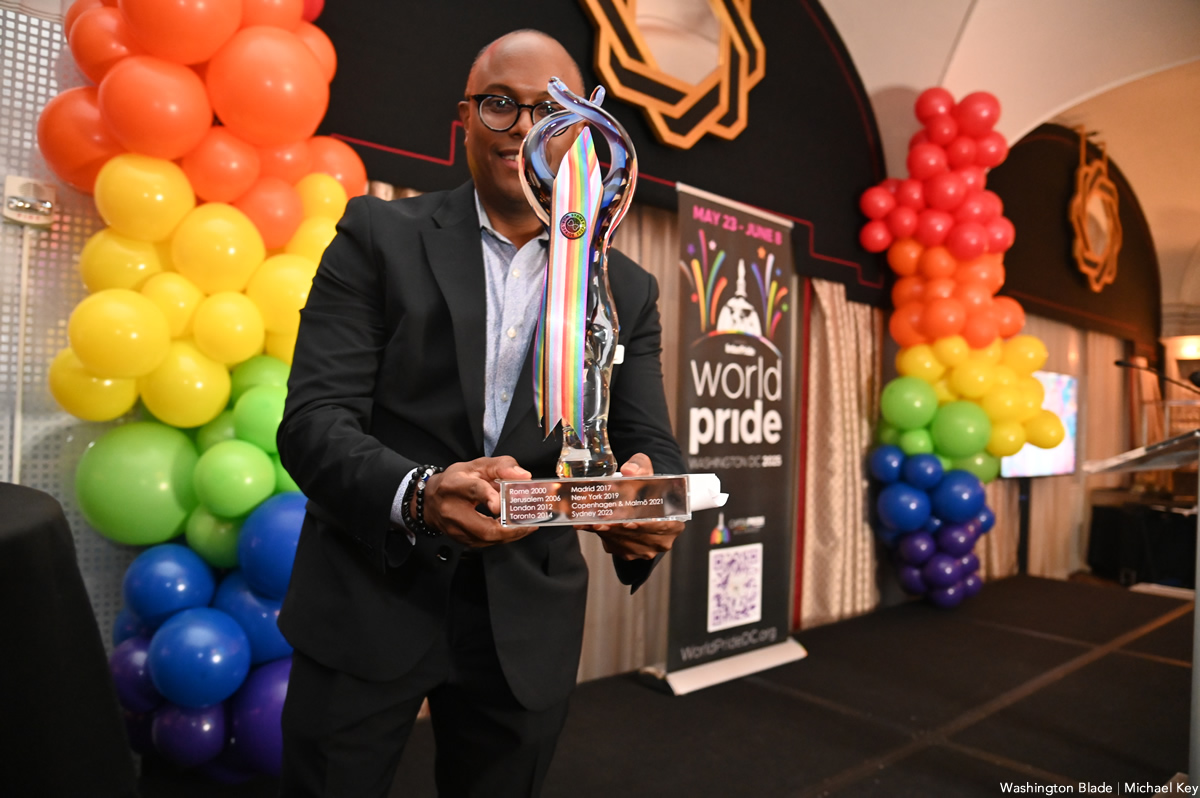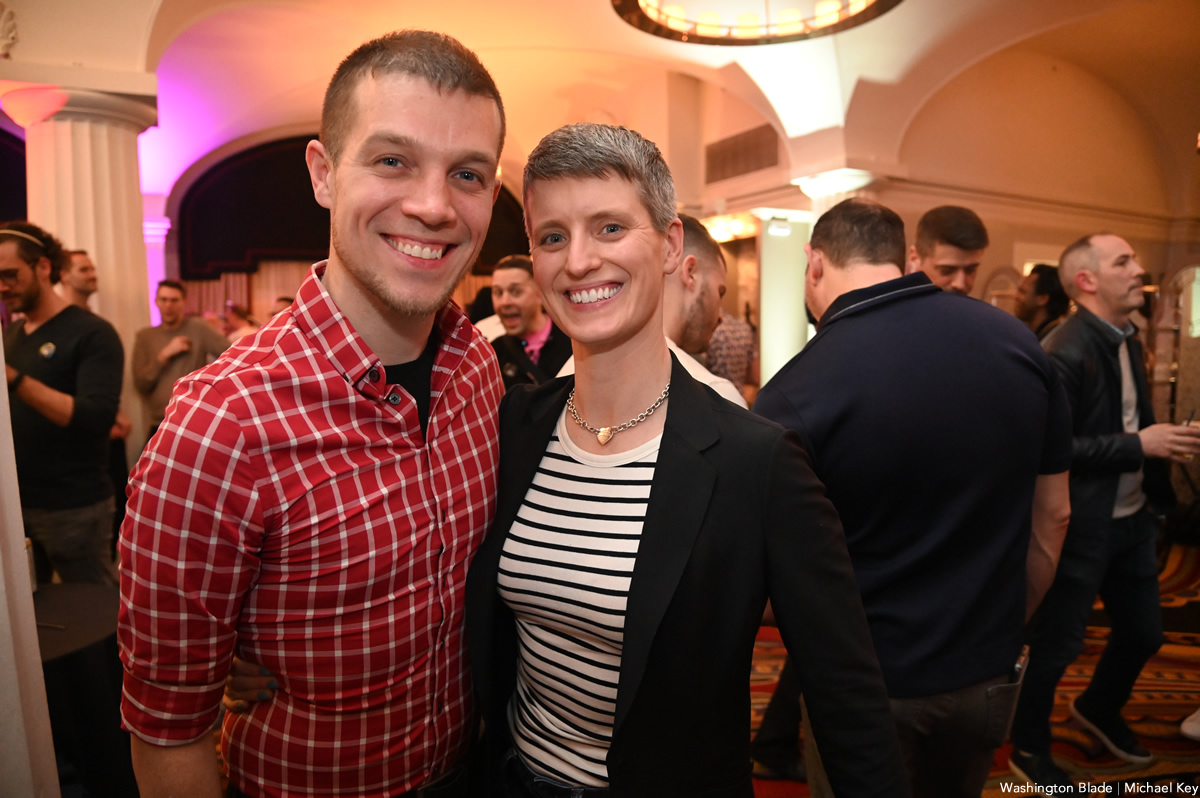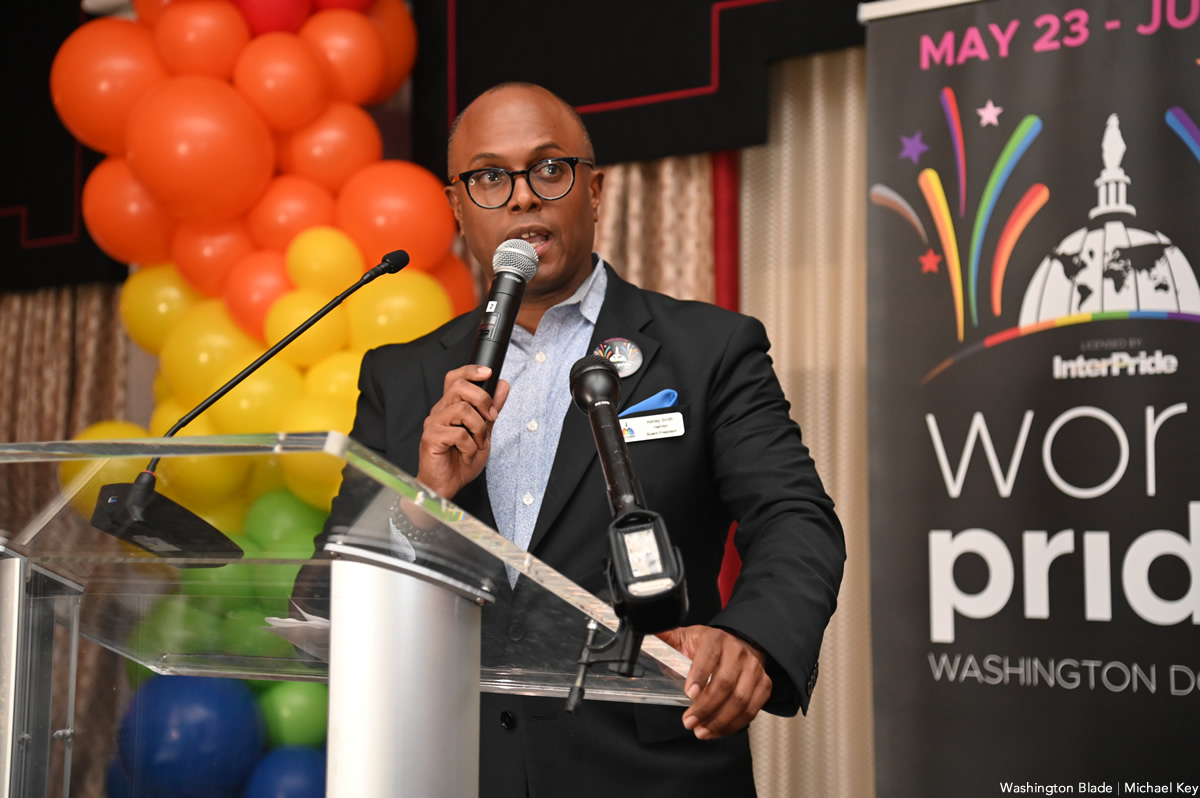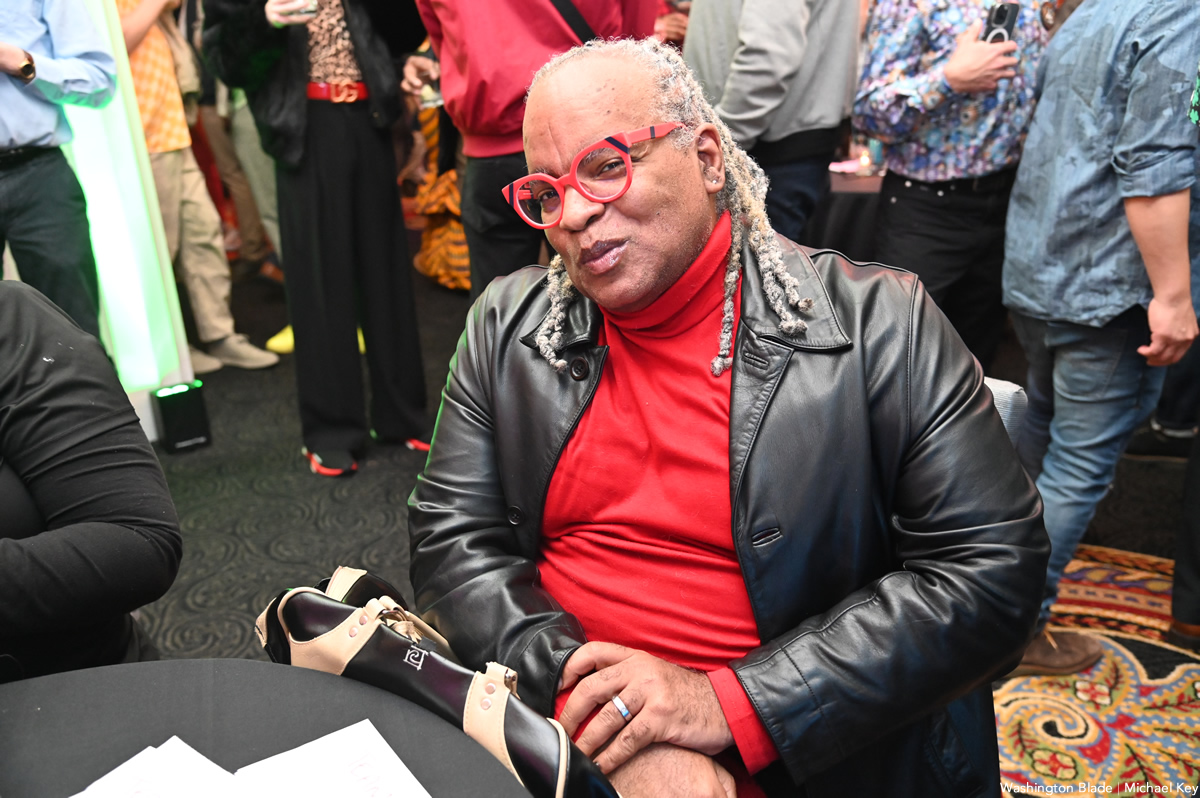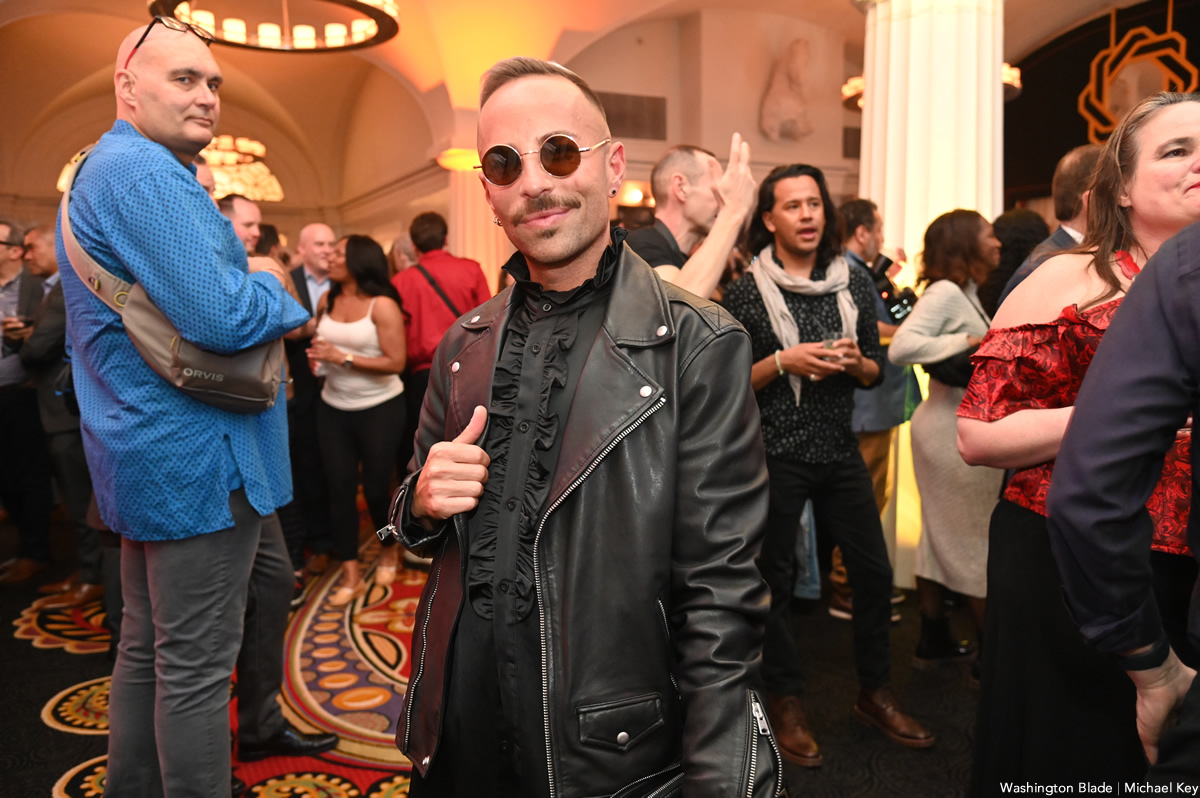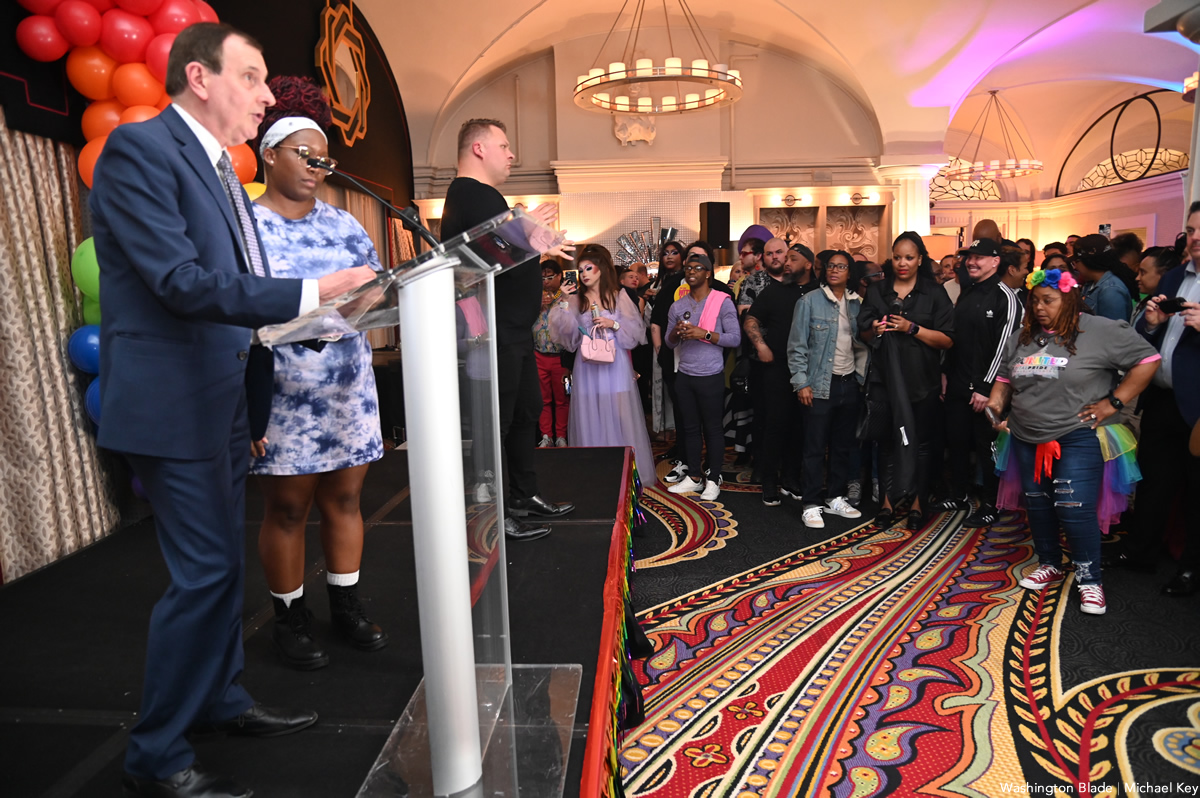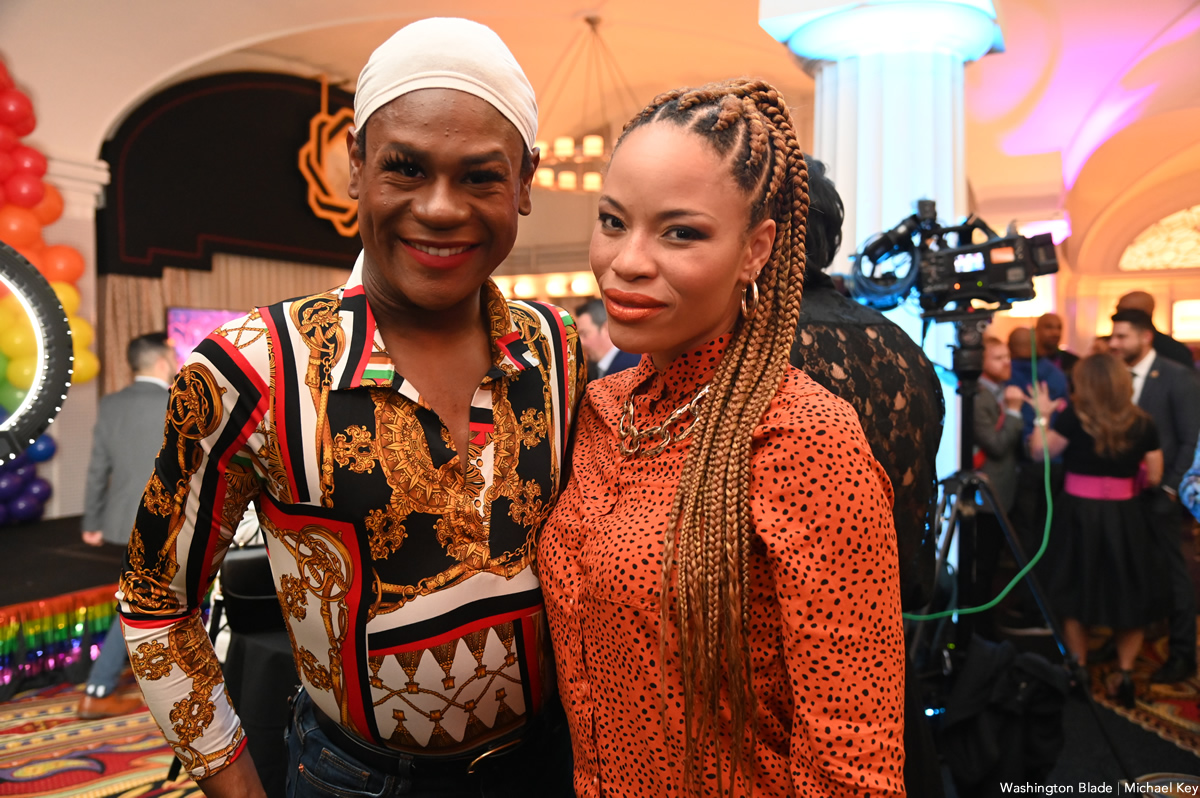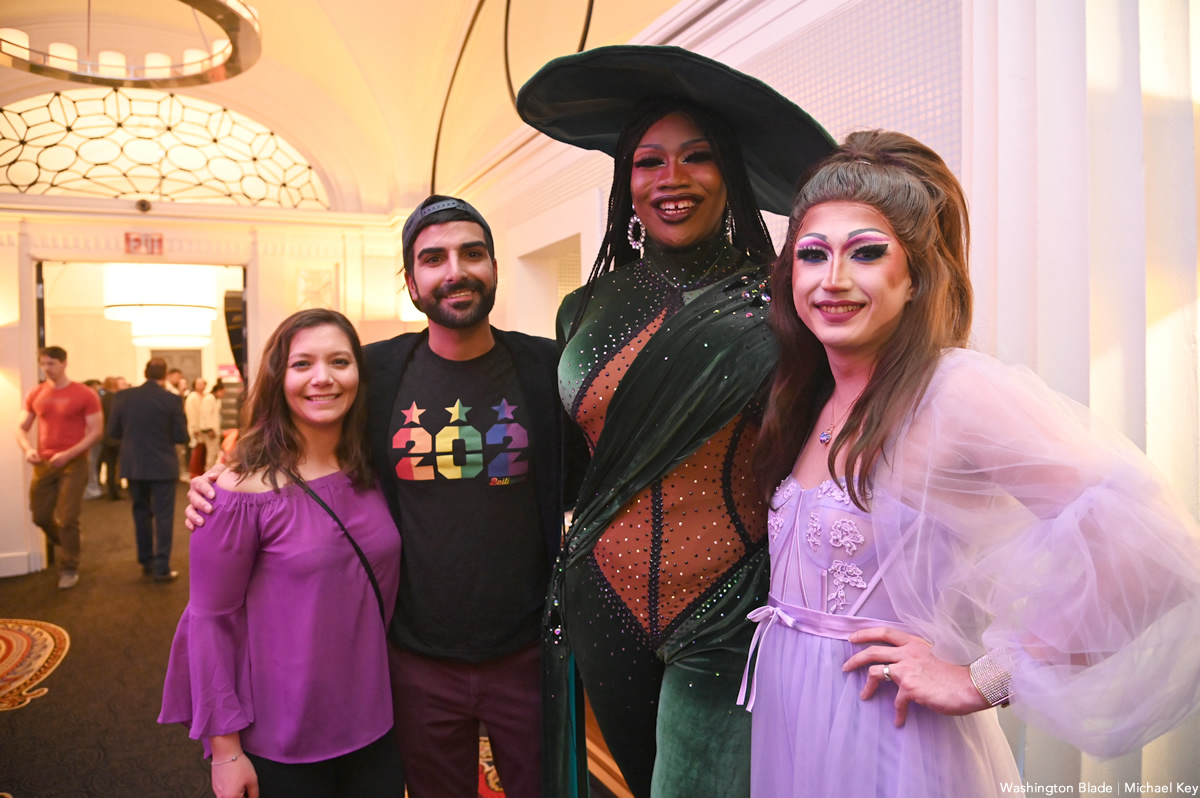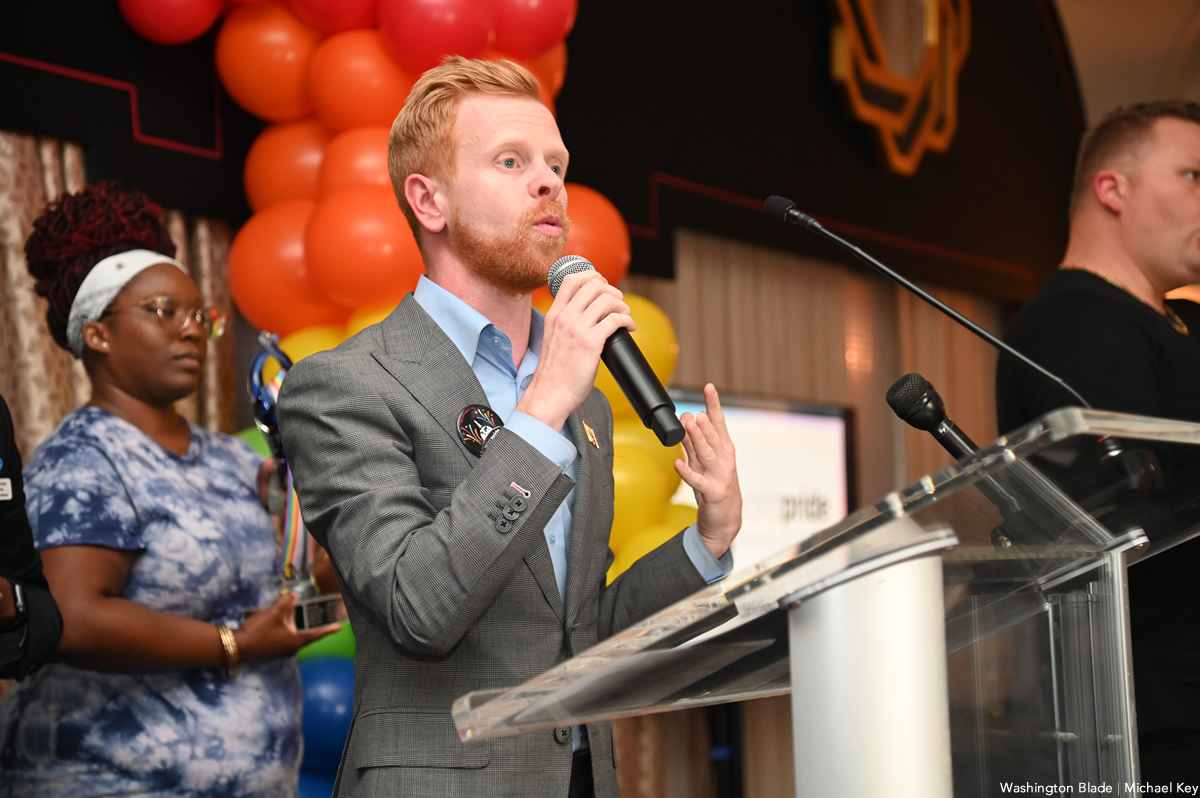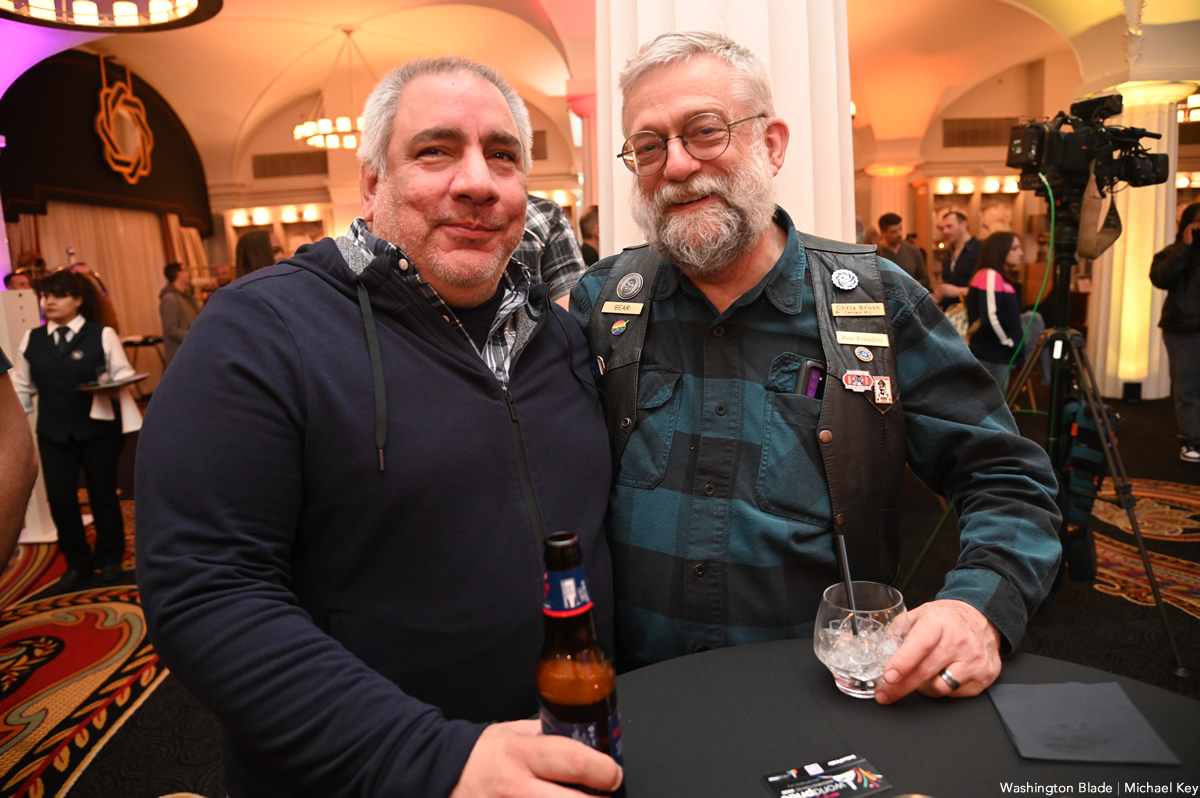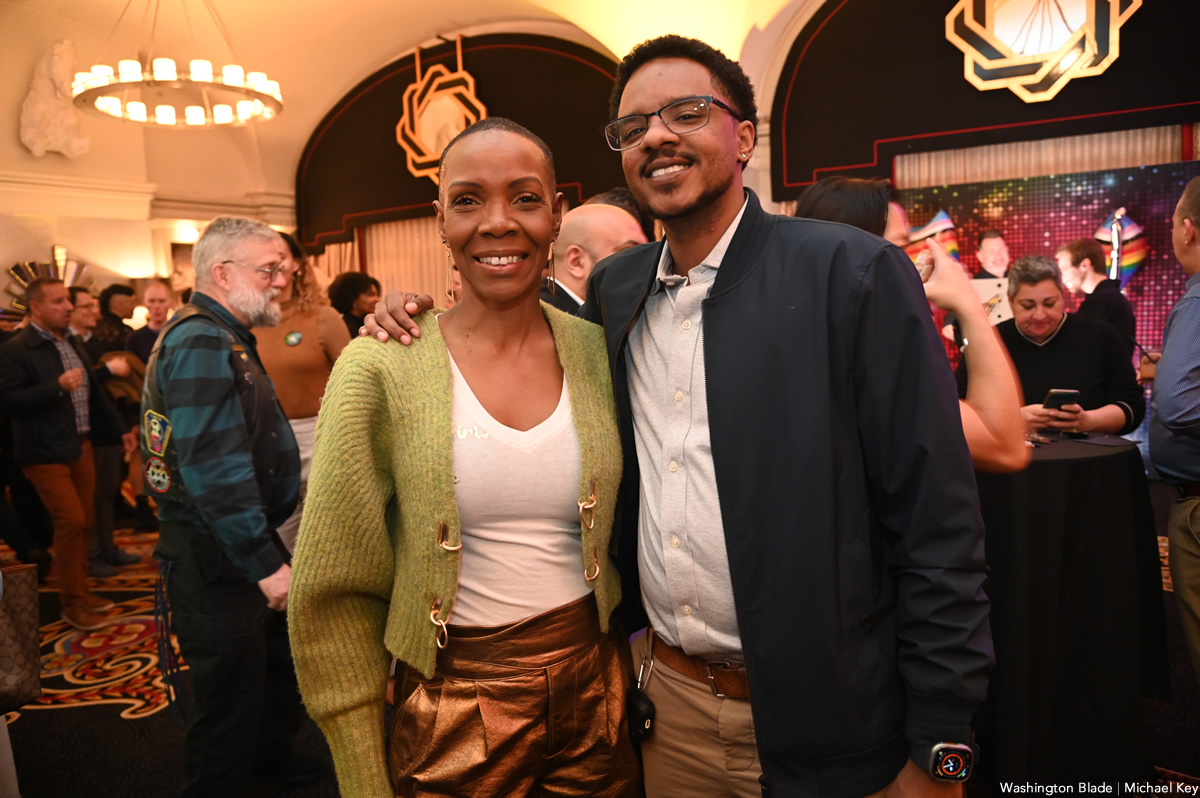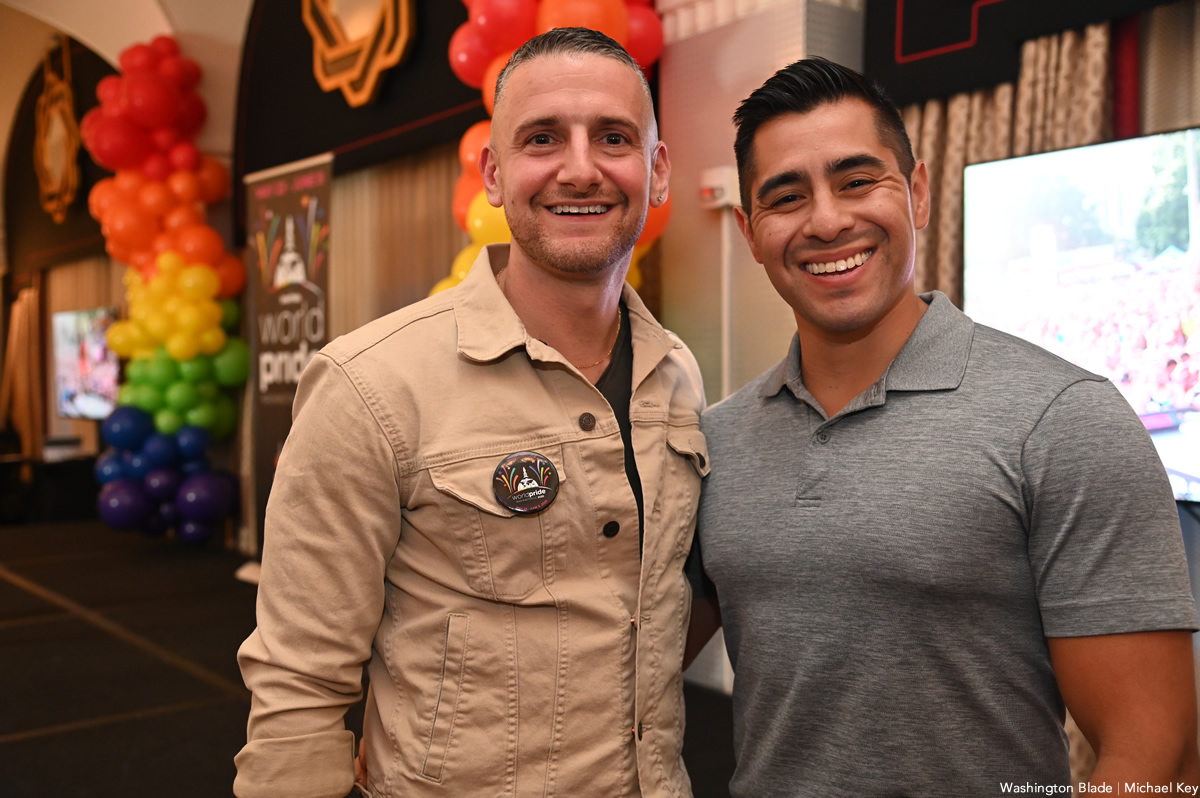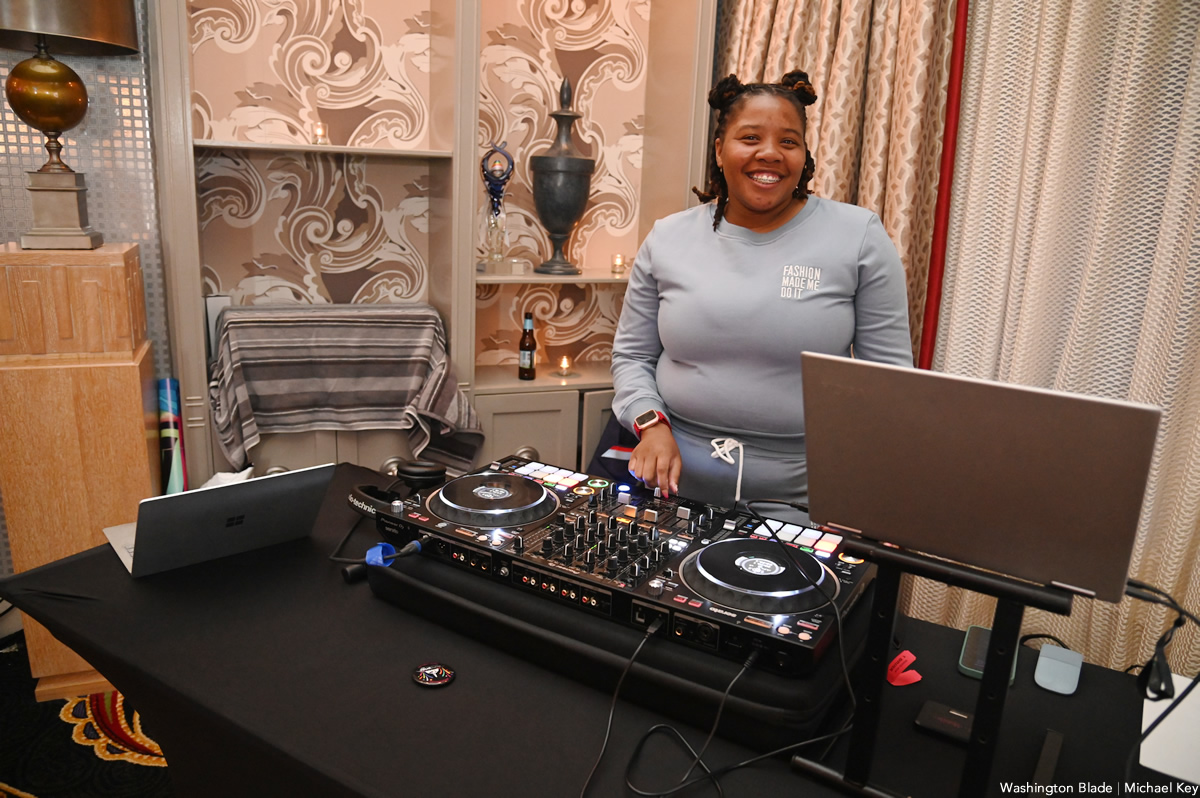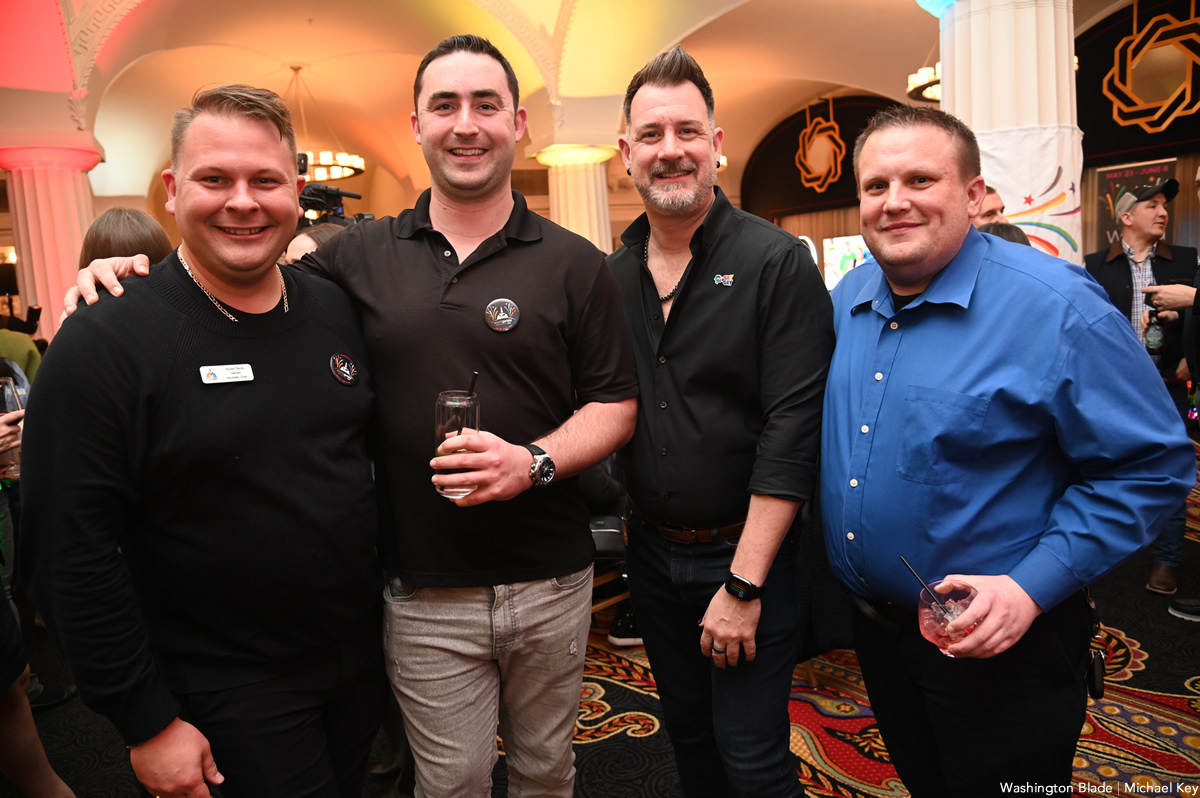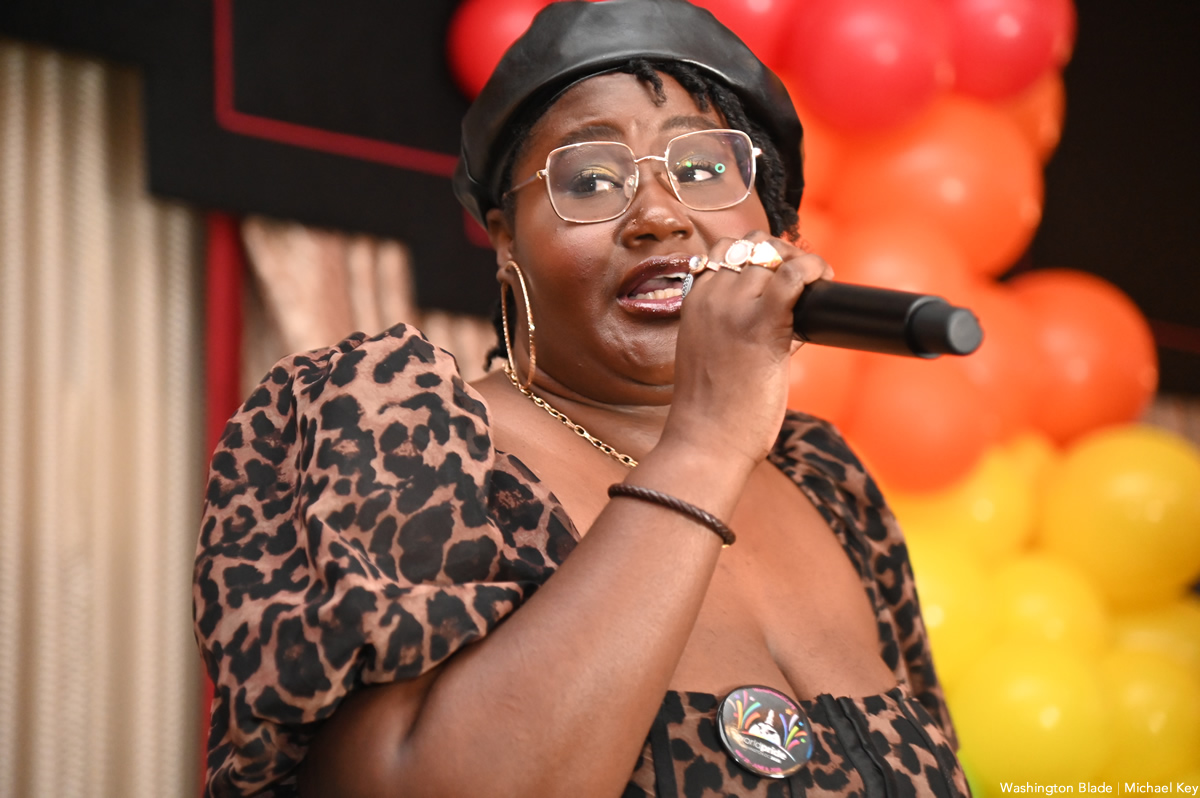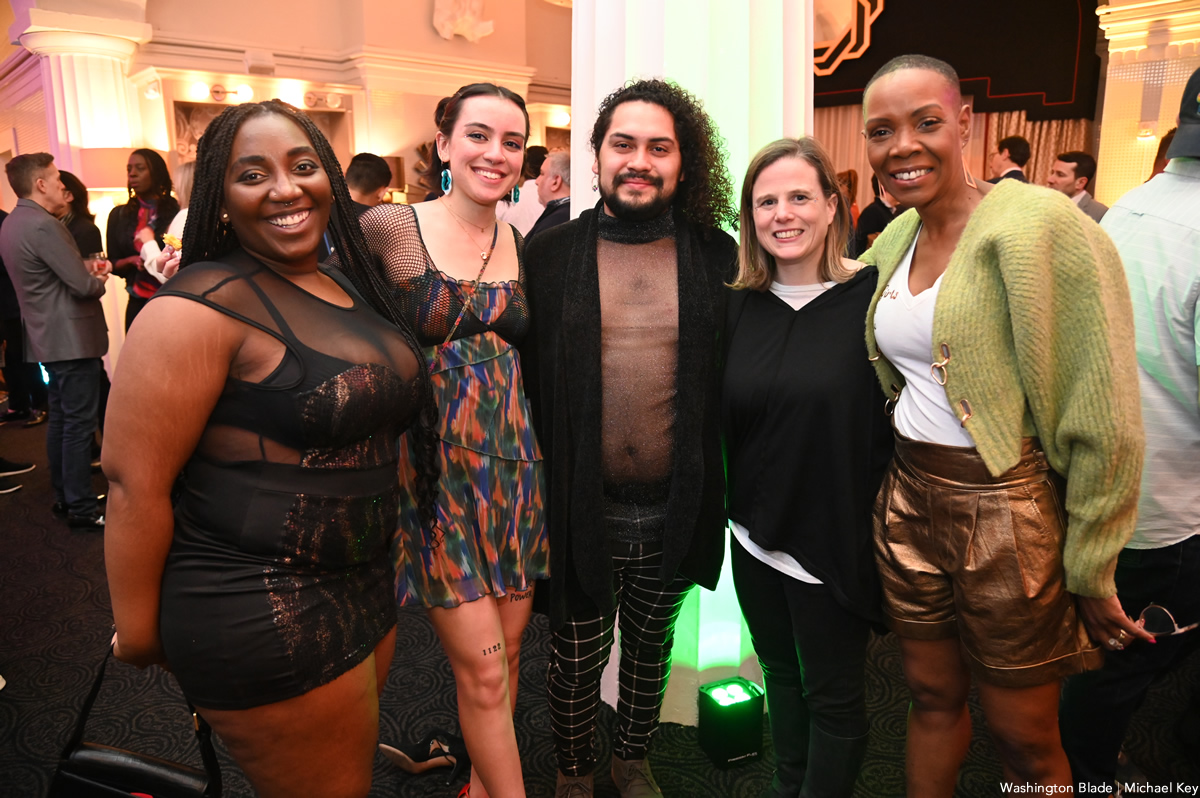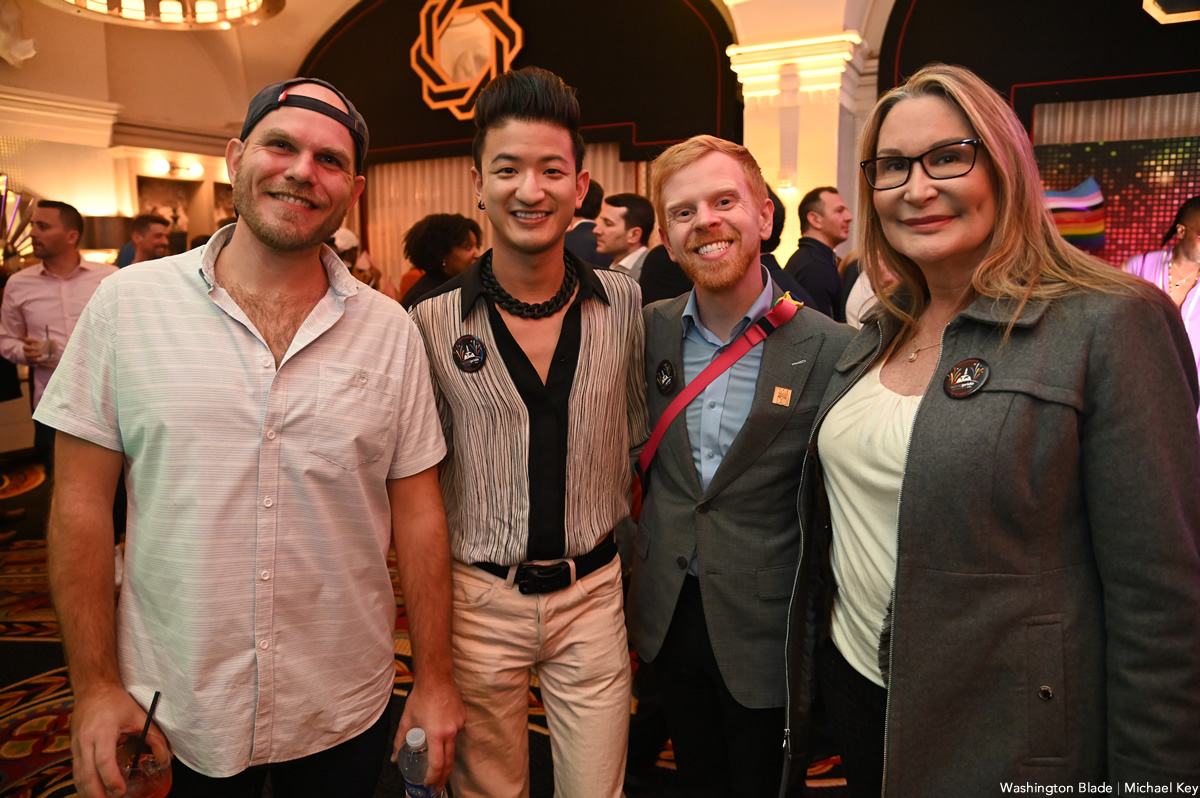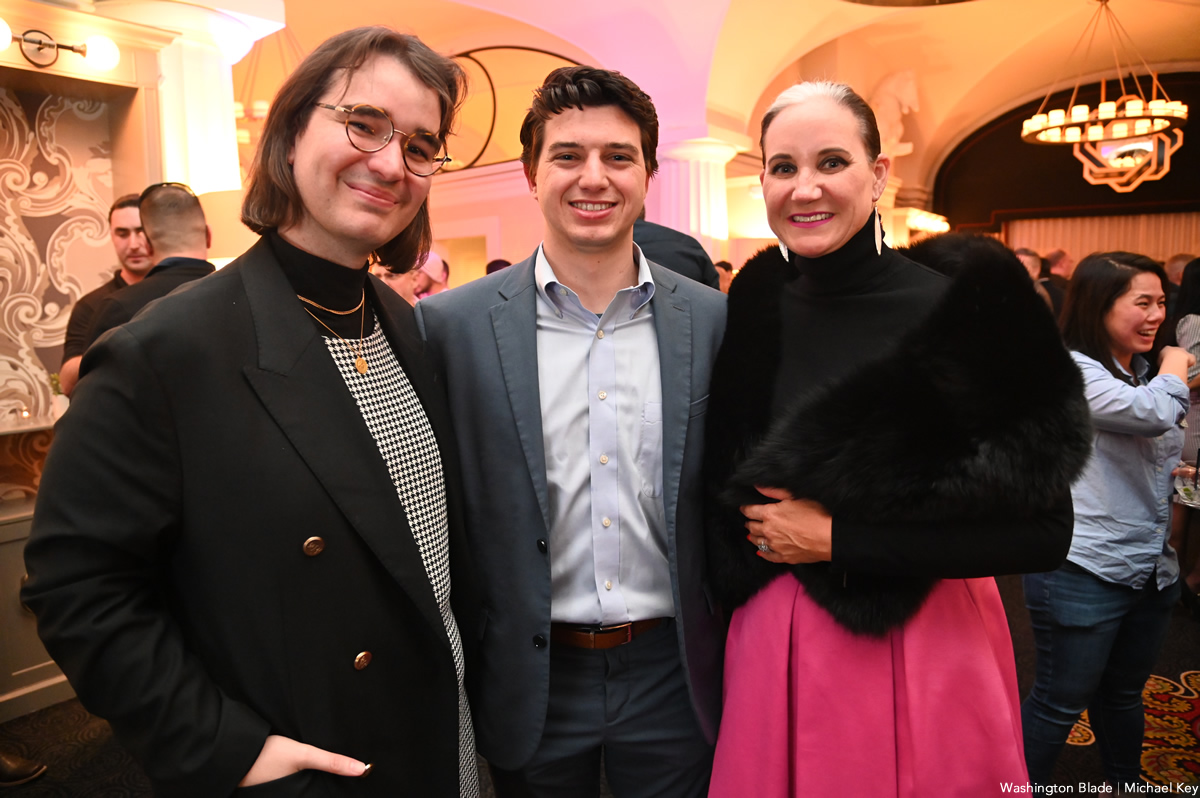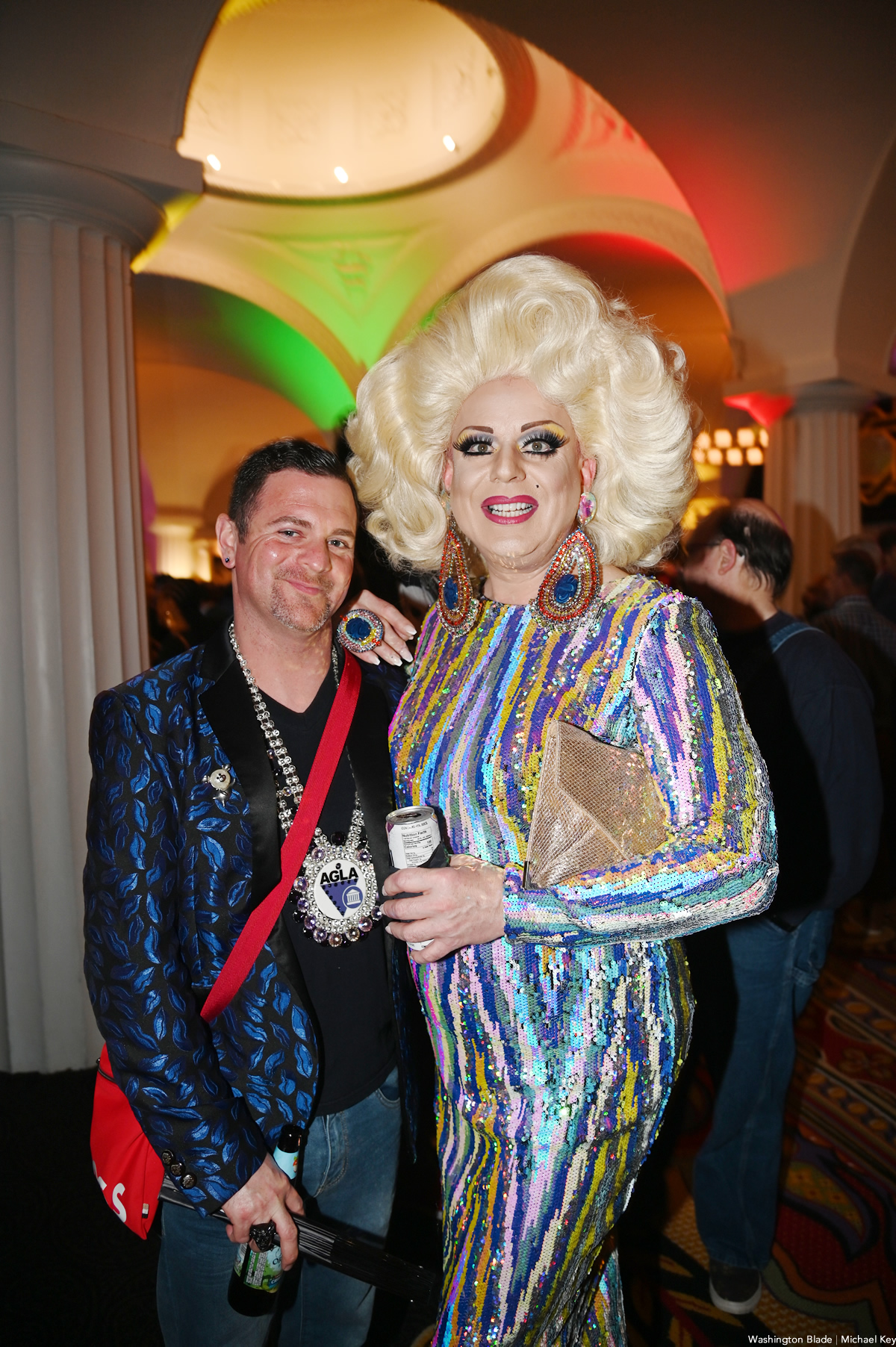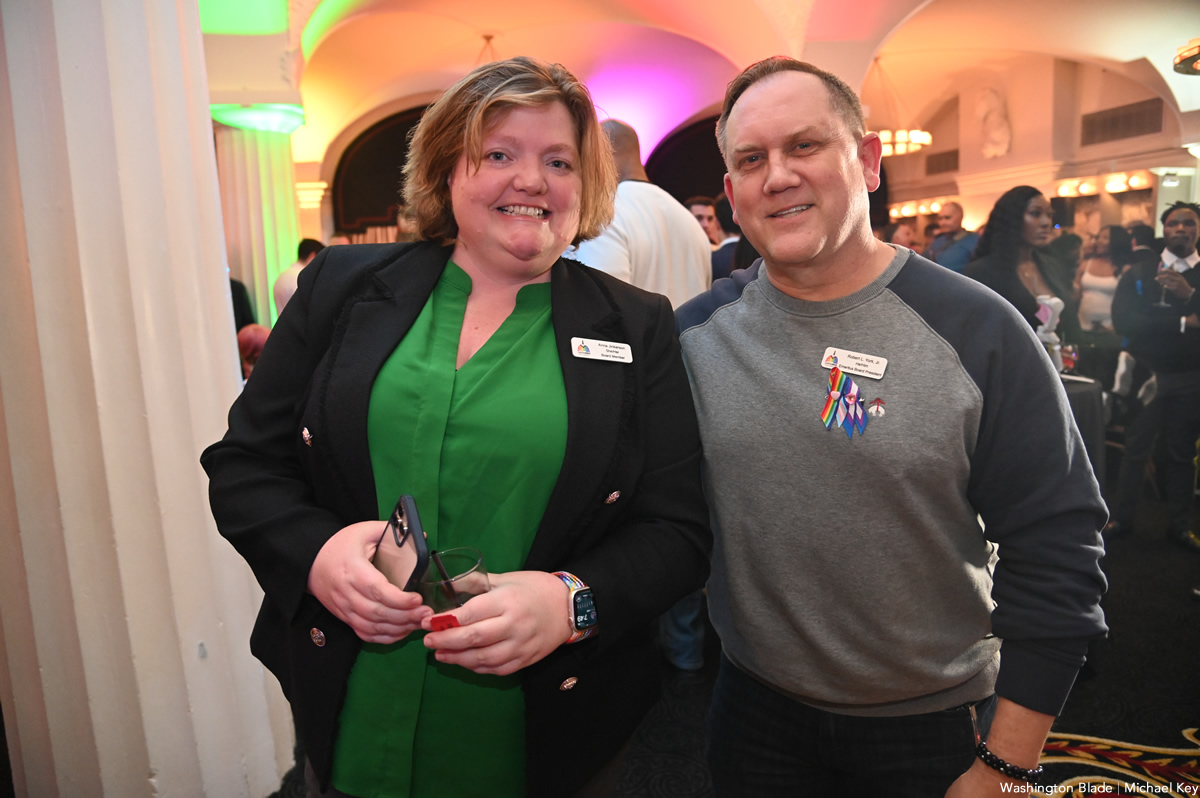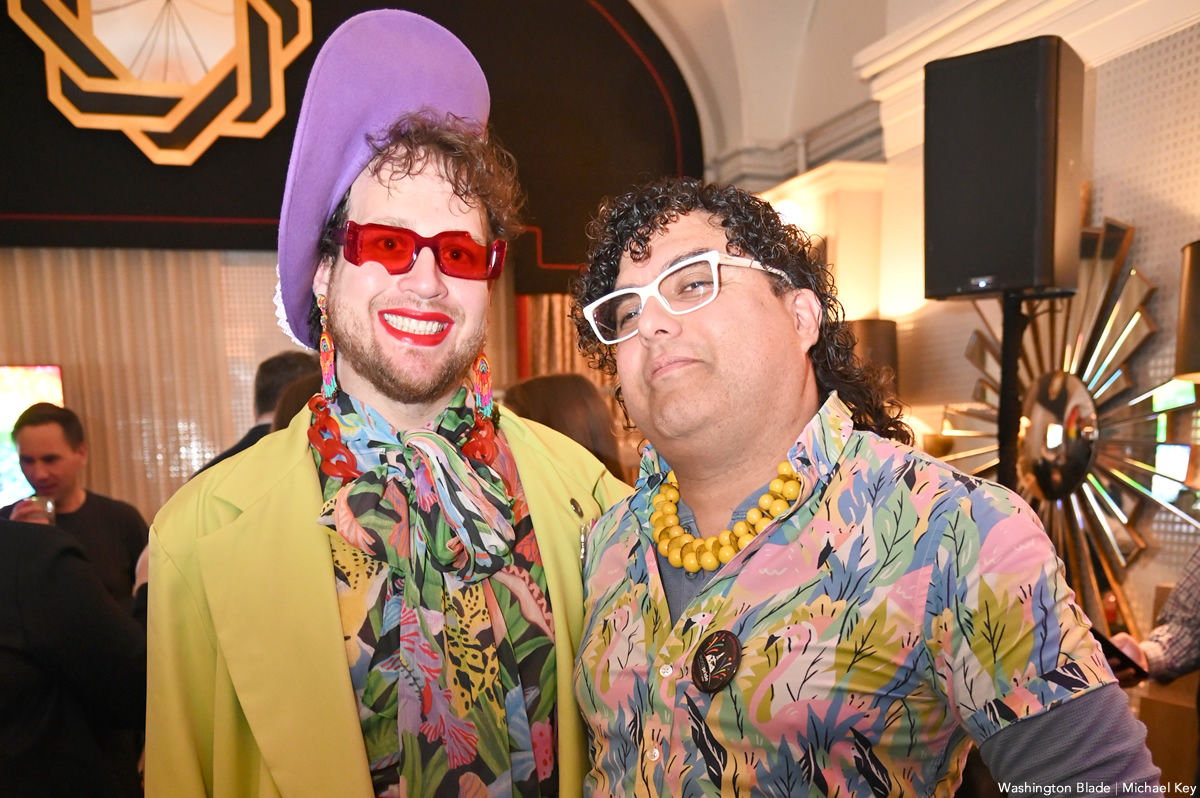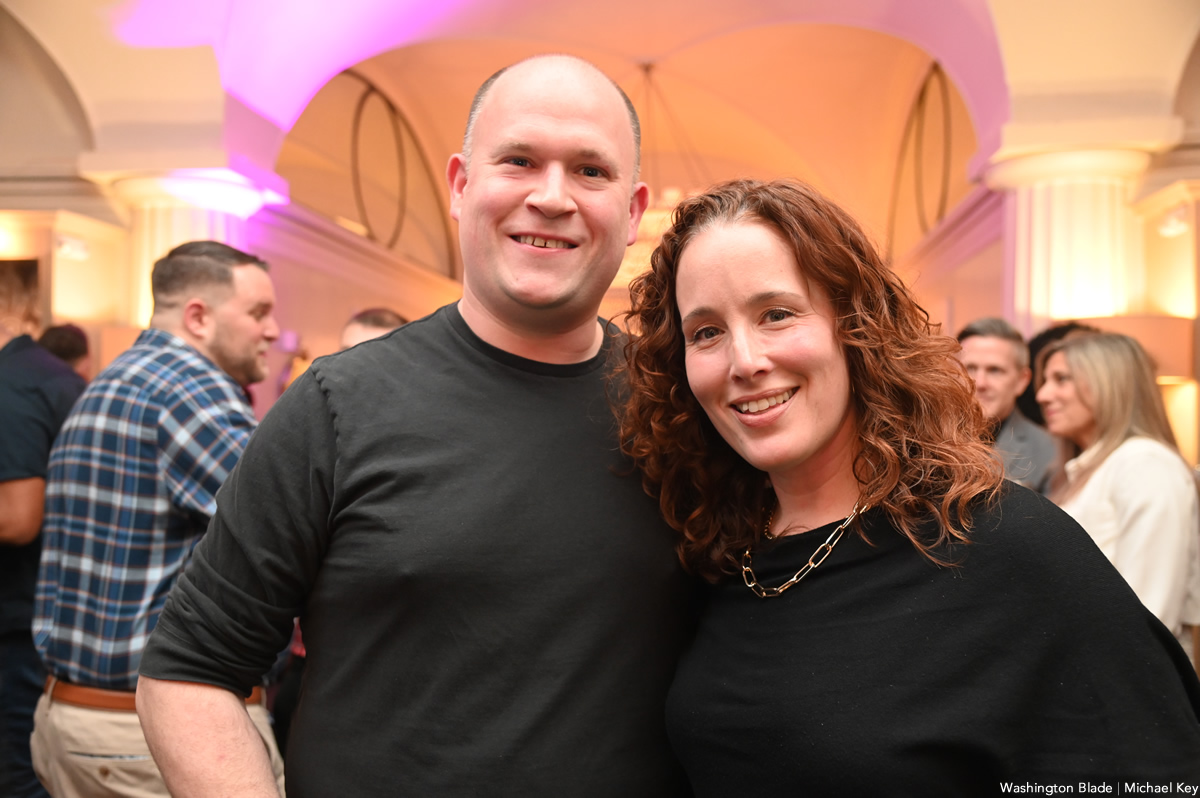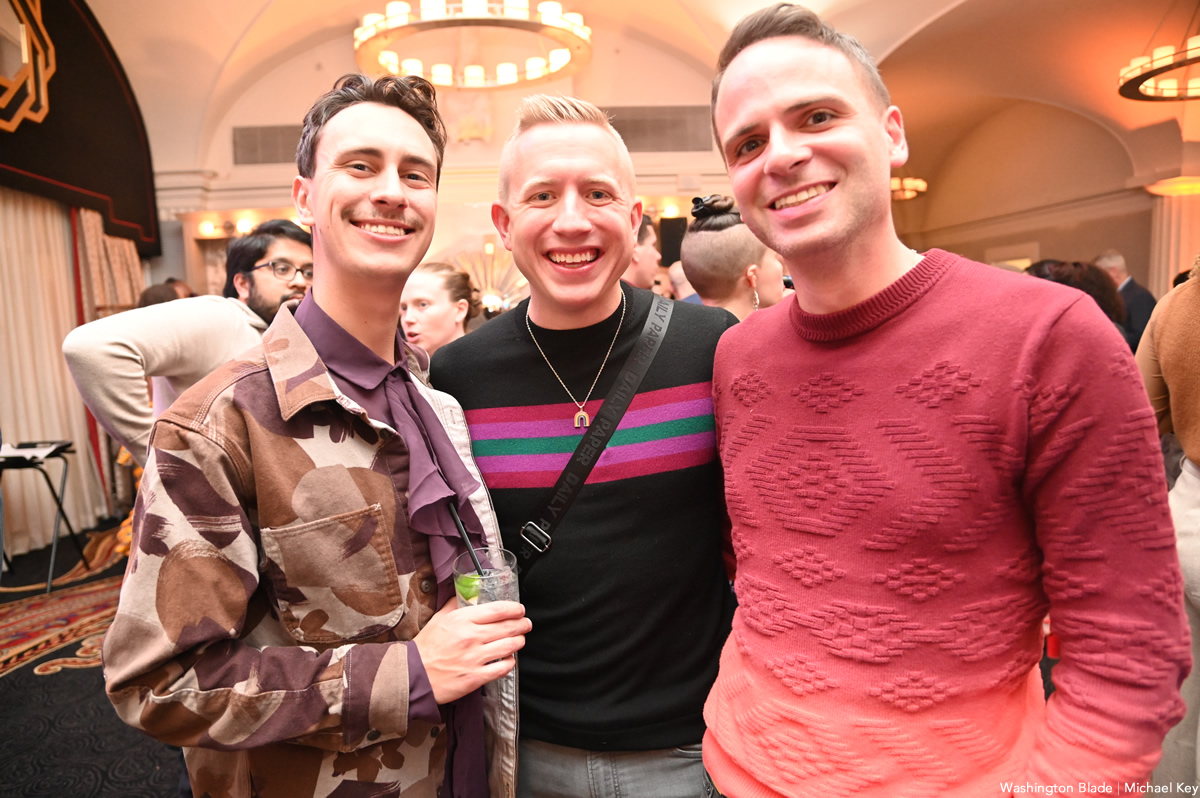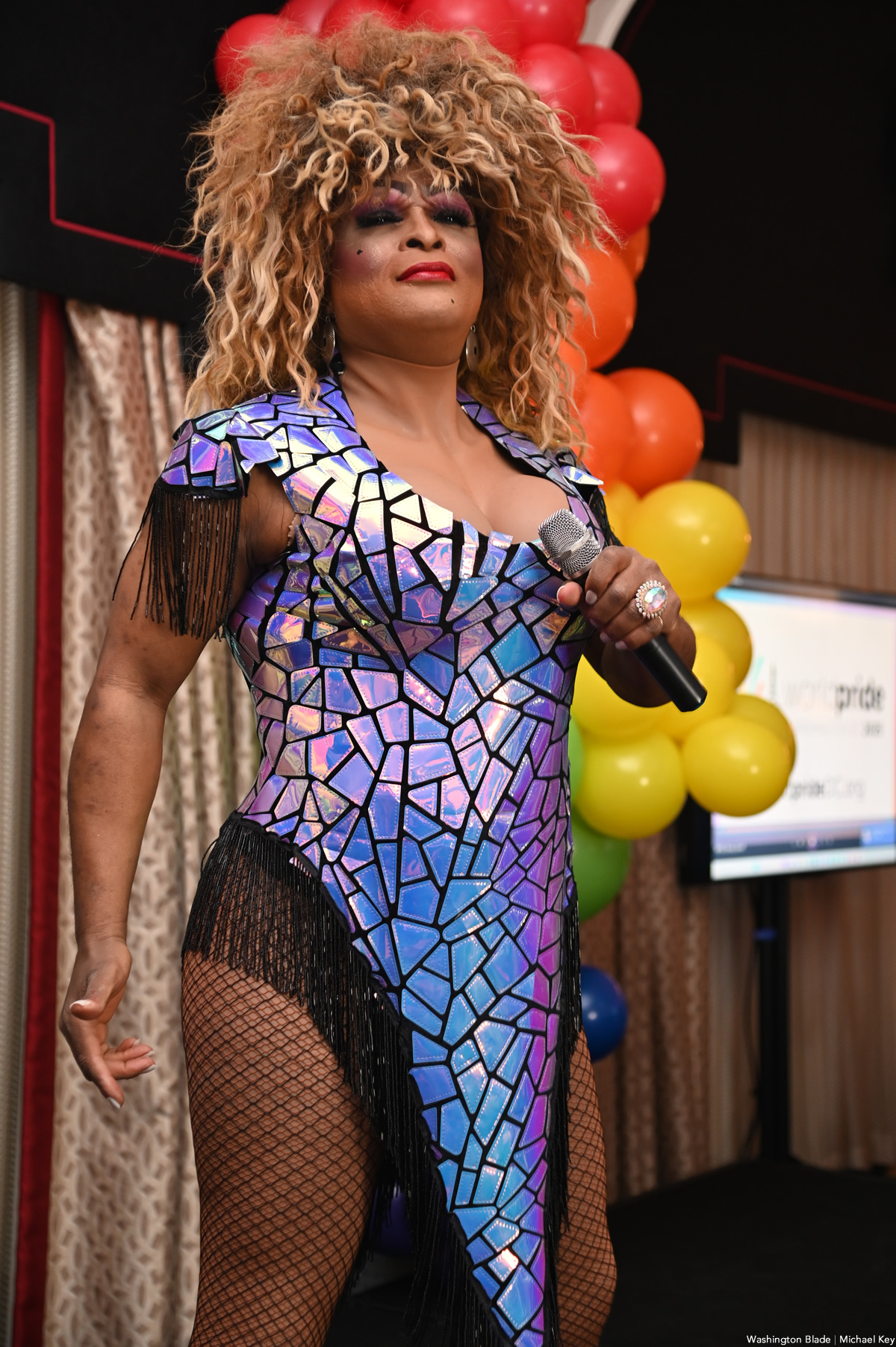 Covering Pride Reveal at Hotel Monaco for @WashBlade . @shiqueeta performing: pic.twitter.com/cONCQQR706

— Michael Patrick Key (@MichaelKeyWB) March 17, 2023