Feature-length treatments of 'Looking,' 'AbFab' are fluffy summer entertainment
Cast reunions of hit gay shows work in longer format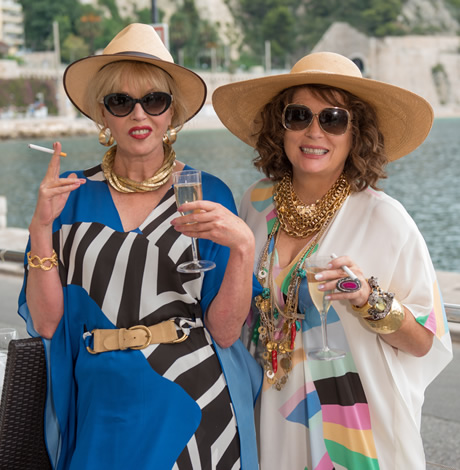 This weekend, two television shows with large and passionate LGBT fan bases make the leap from 30-minute episodes to feature-length movies. In both cases, fans of the series will be thrilled to see their favorites again, but newcomers will still be able to follow along and join in the laughs and the tears.
With some clever writing, "Looking: the Movie" introduces (or reintroduces) the characters with great warmth and efficiency. Thirty-year old video game designer Patrick (Jonathan Groff) is returning to San Francisco after a nine-month hiatus. Through some chatter with the cab driver, dinner with his bffs Agustín (Frankie J. Alvarez) and Dom (Murray Bartlett) and a quick tryst with the cute Jimmy (Michael Rosen), Patrick and his friends quickly bring everyone up to speed.
They are soon joined by series regulars Doris and Malik (Lauren Weedman and Bashir Salahuddin), Richie and Brady (Raúl Castillo and Chris Perfetti) and Eddie (Daniel Franzese) for a moving wedding (no spoilers here); a wild reception fueled by drugs, alcohol and angry recriminations; and, of course, a sentimental finale at an all-night diner. There are no big surprises, but there are no major disappointments either, just a welcome sense of closure as the characters heal old wounds and move forward into the photogenic sunrise.
Working with series creator and writer Michael Lannan, show runner/writer/director Andrew Haigh (best known for the films "Weekend" and "45 Years") seems far more comfortable working in a feature-length format. Where the individual episodes of the series often felt clunky and uneven, the movie feels more assured. The pacing is comfortable, the exposition and dialogue feel natural and unforced (even if sometimes a little clichéd), the acting is solid and the cinematography is lovely, a heart-felt Valentine to the environs of San Francisco.
The weakest element of the television movie will remind detractors of the weakest moments of the series: toxic relationships and repetitive discussions of them. Patrick's uninteresting, unpleasant and unrealistic sexual relationship with is boss Kevin (Russell Tovey) clogged up the series and now weighs down the movie. Just as the HR department should have shut down the liaison between supervisor and subordinate, Haigh should have written off Kevin in a few lines. The time would have been better spent elsewhere.
The strongest element of the television movie will remind fans of the most exciting moments of the series: its bold presentation of gay male intimacy and sexuality. On his first night back in the city, Patrick goes home with the charming Jimmy (Rosen is a real find). They have sex (Patrick has finally gotten over some of his hang-ups in the bedroom) and afterwards talk into the night over reheated Chinese food. It's a lovely sequence, full of sizzling eroticism and deep connection, both in and out of the bedroom.
On the other hand, the ladies of "Absolutely Fabulous: The Movie" need little introduction. They're archetypal clowns, with roots back to Aristophanes and Shakespeare. Jennifer Saunders (screenwriter and star) quickly reestablishes the characters and their new scenario. Patsy Stone (Joanna Lumley) is still a fashion editor with rather undefined responsibilities. She's the same as ever: tall, blond, acerbic and short on cash.
Edina Monsoon (Saunders) faces tougher circumstances. Her PR firm is floundering, and she can barely wrangle her eccentric menagerie. The regulars are back: Julia Sawalha as Edina's straight-laced daughter Saffy, June Whitfield as her sharp-tongued Mother, and Jane Horrocks as her delightfully ditzy assistant Bubble. This time there's also Saffy's daughter Lola (Indeyarna Donaldson-Holness) and Edina's hairdresser Christopher (Chris Colfer).
To revive her flagging fortunes, Edina decides to enlist Kate Moss as a client. Unfortunately, she accidentally pushes the supermodel into the Thames. To escape the paparazzi and the police, and to find rich husbands, Patsy and Edina flee to the Riviera for more champagne-fueled hijinks.
But, the plot is really just a framework for sight gags and celebrity cameos, and the movie provides lots of both. Saunders and Lumley are both gifted comedic actors; their physical comedy is as sharp as their delivery of zingers and dizzy rants. Celebrity sightings, for those who are playing Ab Fab bingo, include both Dame Edna Everage and Barry Humphries, Mo Gaffney, Rebel Wilson, Graham Norton, Jon Hamm, Joan Collins, Stella McCartney, Perez Hilton, Jean-Paul Gaultier and the very funny Jerry Hall.
There's even dozens of delightful drag queens who help Saffy track down her missing mother and daughter. If the energy ever drops, and it does from time to time, don't worry, sweetie darling. There's another outrageous outfit or another name to drop around the corner.
Both "Looking" and "Absolutely Fabulous" make the move from series to showcase with considerable skill and style. Fans will find plenty to enjoy; haters will find plenty to hate; and, newcomers will quickly catch on. Depending on your mood, both "Absolutely Fabulous: the Movie" and "Looking: the Movie" are a find way to spend a summer evening.
"Looking: The Movie" premieres on July 23 on HBO. "Absolutely Fabulous: The Movie" opens everywhere on July 22.
Mayor's office to host Pride tie-dye party
Guests to make colorful shirts for 'PEACE. LOVE. REVOLUTION' theme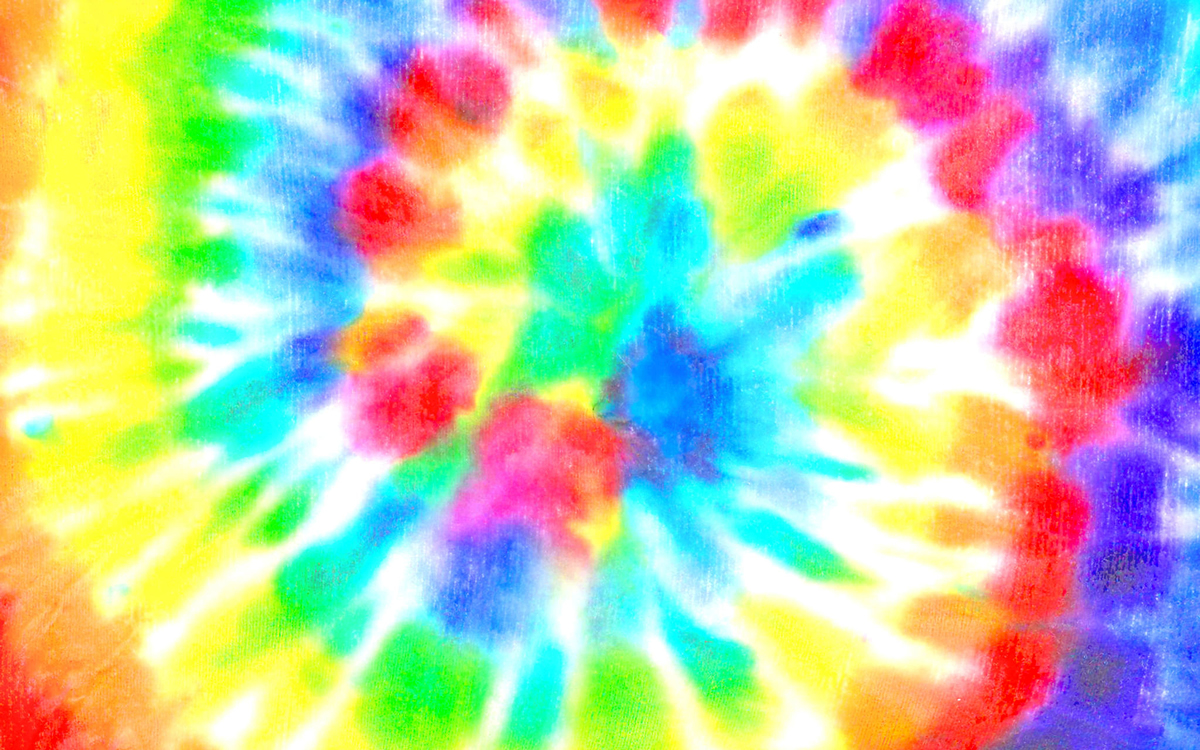 The Mayor's Office for LGBTQ Affairs will host "Love Out Loud: Tie Dye Party for Pride" on Wednesday, June 7 at 5 p.m. at the Frank D. Reeves Center of Municipal Affairs.
The event, hosted along with the DC Center for the LGBT Community and Capital Pride Alliance, will be an afternoon for community and artistry. Guests are encouraged to bring their creativity to make some colorful tie-dye shirts in line with this year's Pride theme, "PEACE. LOVE. REVOLUTION."
This event is free to attend and more details are available on Eventbrite. 
D.C. to celebrate LGBTQ poetry
Pride Poem-a-Day presents second installation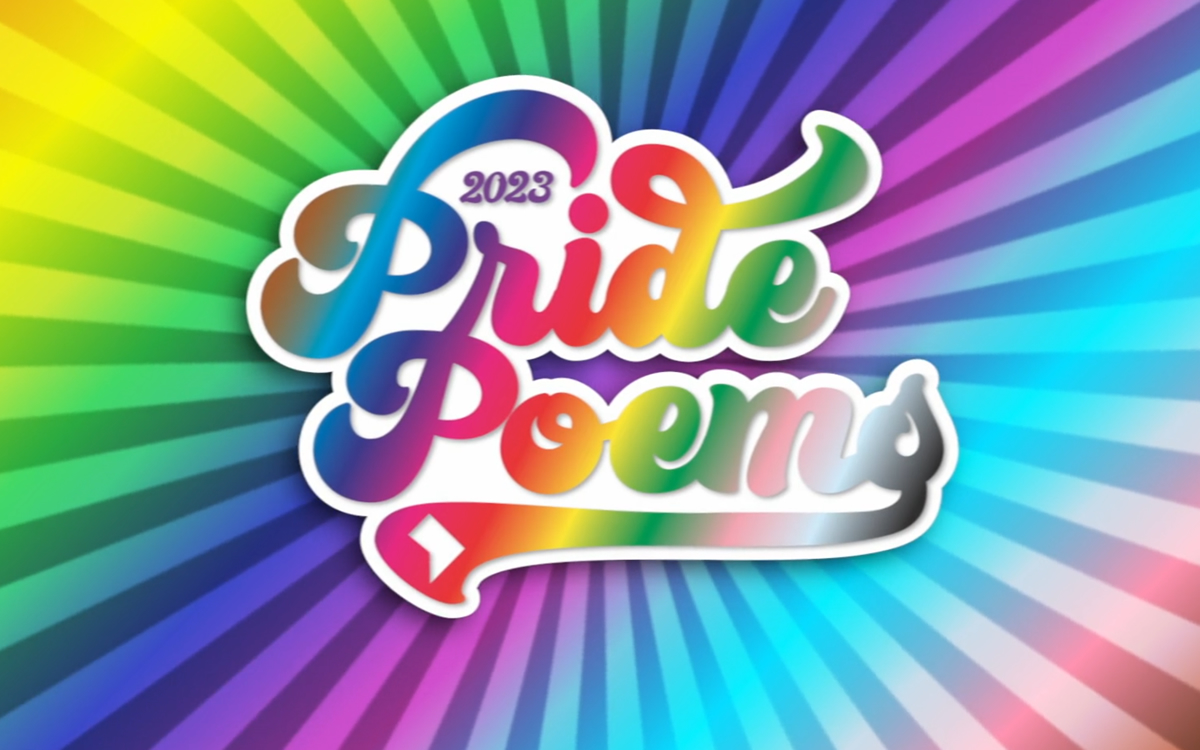 DC Pride Poem-a-Day will present its second installation of short videos featuring LGBTQ poetry from the Washington, D.C. area to celebrate Pride month.
A new video will be released each day in June and will feature different poets reading an original poem on the theme of "heritage."
The videos highlight LGBTQ poets from a variety of backgrounds, ethnicities, races, and countries of origin, and also poets from minority religions, multi-lingual, and disabled. 
To access the poetry, visit DC Pride Poems' website.
Calendar: June 2-8
LGBTQ events in the days to come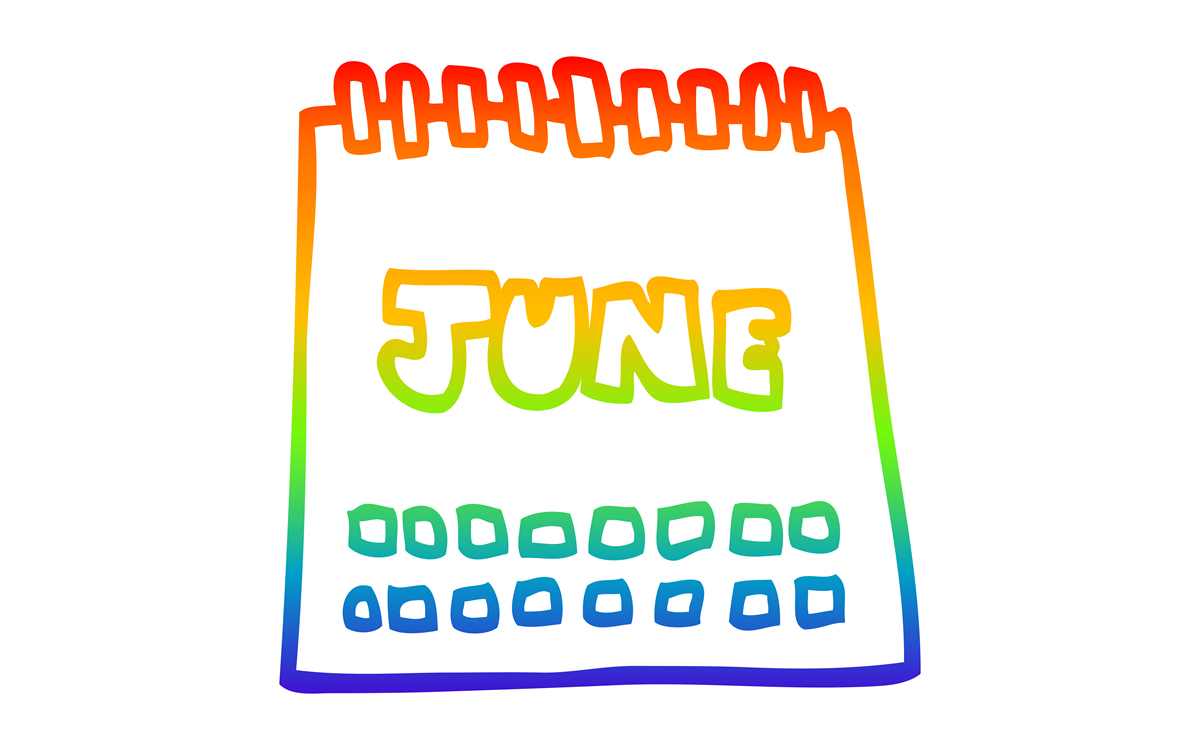 Friday, June 2
Center Aging: Friday Tea Time will be at 2 p.m. on Zoom. This event is a social hour for older LGBTQ+ adults. Guests can bring a beverage of choice. For more information, contact [email protected].
Go Gay DC will host "LGBTQ+ Pride Kickoff Social" at 7 p.m. at The Commentary. This event is ideal to make new friends in the LGBTQ community and enjoy the bottomless happy hour specials at Puro Gusto. Admission is free and more details are available on Eventbrite.
Saturday, June 3
Virtual Yoga Class with Jesse Z. will be at 12 p.m. online. This is a weekly class focusing on yoga, breath work, and meditation. Guests are encouraged to RSVP on the DC Center's website, providing your name, email address, and zip code, along with any questions you may have. A link to the event will be sent at 6 pm the day before.
LGBTQ People of Color Support Group will be at 1 p.m. on Zoom. LGBTQ People of Color can come together and talk about anything affecting them in a space that strives to be safe and judgment free. There are all sorts of activities like watching movies, poetry events, storytelling, and just hanging out with others. For more details, visit thedccenter.org/poc or facebook.com/centerpoc.
Project DC Events will host "DC Pride Crawl" at 2 p.m. at Dupont Circle's best bars. Guests are encouraged to put on their brightest and most colorful outfit, grab friends, and enjoy a day of drinks and celebration. Tickets start at $20 and can be purchased on Eventbrite. 
Sunday, June 4
AfroCode DC will be at 4 p.m. at Decades DC. This event will be an experience of non-stop music, dancing, and good vibes and a crossover of genres and a fusion of cultures. Tickets cost $40 and can be purchased on Eventbrite.
"Largest LGBTQIA+ Singles Flamingle" will be at 7 p.m. at THRoW Social DC. Guests can enjoy signature cocktail and wine specials, food, games, and live music while mingling with single people in the local LGBTQ community. This event is free and more details are available on Eventbrite.
Monday, June 5
Center Aging Monday Coffee and Conversation will be at 10 a.m. on Zoom. LGBT Older Adults — and friends — are invited to enjoy friendly conversations and to discuss any issues you might be dealing with. For more information, visit the Center Aging's Facebook or Twitter.
Capital Pride Interfaith Service Planning Meeting will be at 6 p.m. on Zoom. The Capital Pride Interfaith Service is an "integrated service" respectfully demonstrating the breadth, depth, and sincerity of our faith, exposing the lie that anti-gay fundamentalists have a monopoly on faith and religion. For more details, [email protected]. 
Tuesday, June 6
Go Gay DC will host "LGBTQ+ Pride Reception" at 5 p.m. at Turkish Coffee Lady. This event is to foster cross-cultural connectedness and make friends in the LGBTQ+ and allied community. Attendance is free and more details are available on Eventbrite.
Pride on the Patio Events will host "LGBTQ+ Social Mixer" at 5:30 p.m. at Showroom. Dress is casual, fancy, or comfortable and guests are encouraged to bring the most authentic you to chat, laugh, and get a little crazy. This event is free and more details are available on Eventbrite. 
Wednesday, June 7
Job Club will be at 6 p.m. on Zoom. This is a weekly job support program to help job entrants and seekers, including the long-term unemployed, improve self-confidence, motivation, resilience and productivity for effective job searches and networking — allowing participants to move away from being merely "applicants" toward being "candidates." For more information, email [email protected] or visit thedccenter.org/careers.
Center Aging Women's Social & Discussion Group will be at 6:00p.m. on Zoom. This group is a place where older LGBTQ+ women can meet and socialize with one another. To register, visit the DC Center's website. 
Thursday, June 8
KINETIC Presents will host "KINETIC Pride 2023 DC Weekend Pass" at 10 p.m. at four D.C. venues. This partnership with Capital Pride Alliance will feature a performance by global pop star Betty Who at Echostage, stunning visuals, and top talent. Tickets start at $149 and can be purchased on Eventbrite.