Rethinking the coming-out template for athletes
Despite success stories, Michael Sam lingers as cautionary tale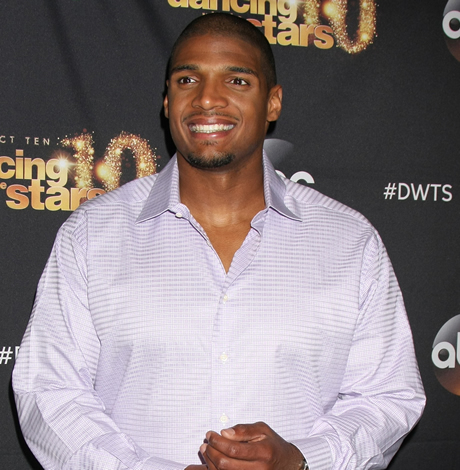 Tanner Williams didn't have a typical coming-out sports story. In 2014, the 22-year-old Norman, Okla., resident, a pole vaulter on the University of Oklahoma track and field team, posted on Facebook that he'd gotten engaged to Scott Williams, his boyfriend of less than a year.
He wrote about the experience in a more prominent coming-out moment when Outsports, an LGBT sports news site, published his story in April 2015.
Even in Oklahoma, which Williams himself (he's a native of Ardmore, Okla.) admits is "a very conservative and religious state," the experience has been overwhelmingly positive, he says.
"It's probably been one of the greatest things I've ever done," he says. "It helped me, my family, my friends to know that it's OK to be gay. It made a huge impact in Oklahoma with the inclusion-in-sports aspect. … I got a lot of positive attention. It's all been great."
Williams had read other coming-out stories on Outsports and became friendly with Jim Buzinski, who co-founded the site in 1999 with Cyd Zeigler, Jr.
"I think I just messaged him thanking him for all the stuff he's done and told him, 'If you ever want to share my story, I could probably come up with the courage,'" Williams says.
The only thing he might have done differently is to have come out sooner.
"There were a few negative comments, but it was pretty mild," he says. "After the Outsports piece ran and some other papers here in Oklahoma wrote about it, there were a few comments. People said, 'Why is this news?' and a few things like that. But then I was elected co-captain of my team and it just showed that they respected me and being gay has nothing to do with what kind of person or athlete you are. It was even more positive. It got an overwhelming amount of attention through Outsports."
But how typical is Williams' experience? Buzinski says in 16 years of telling the coming-out stories of "probably a couple hundred" athletes on "all levels," there's rarely been any issue.
"We leave the final decision up to the athlete," Buzinski says. "The bottom line for them is once you come out, you can't go back in. If you're going to come out, even in some of the smaller sports, you have to know that there's going to be different levels of attention and you have to be ready for that. Most of the time they write their own stories and even if we work, shape and edit them, they have to sign off on the final version. It's their story to tell."
He says a few times they've had athletes ready to come out, but he and Zeigler have urged them to wait.
"We've never pushed," Buzinski says. "It's frustrating to us as journalists, but we've never forced [anyone]."
He says negative feedback has been rare. He recalls "maybe two or three" who asked later for their stories to be removed from the Outsports website, which is not practical since the pieces live on in web archives. He guesses "less than" five have had second thoughts after the fact.
With lots of positives to point to — everything from Jason Collins becoming the first openly gay athlete to play in the NBA to 41 out LGBT athletes competing at this month's Rio Olympics — and LGBT rights overall making previously unheard of strides in the U.S. and around the world, some assume there's little risk in coming out.
Yet the sting of Michael Sam's aborted NFL career is still fresh and there's also a sense in some circles that things aren't always so rosy for out athletes once the media buzz and excitement wears off.
Robbie Rogers, a soccer midfielder for the Los Angeles Galaxy who came out in 2013, told the Chicago Tribune this summer he assumed he was on the outer cusp of a sort of domino effect of male athletes coming out that never materialized. Despite many out female athletes in the WNBA, Rogers is now the lone openly gay male athlete in the U.S.'s five major pro sports leagues (the NBA, MLB, NHL, NFL and MLS).
Sam came out to great fanfare in 2014 with ESPN, New York Times and Outsports profiles (Zeigler writes of how it all went down in a lengthy Outsports piece called "The Eagle Has Landed"). He was drafted by the St. Louis Rams in the seventh round of the 2014 draft but was cut at the end of training camp before ever playing a game. He also had a short stint with the Dallas Cowboys' practice squad but was waived. In 2015, he played a single game with the Montreal Alouettes becoming the first openly gay player to play in the Canadian Football League before leaving citing "mental health" concerns.
Since then, he's made many appearances for LGBT rights, did a season of "Dancing With the Stars," appeared in a documentary on OWN (the Oprah Winfrey Network) and returned to the University of Missouri (his alma mater) to pursue a master's degree. His NFL career is, for all practical purposes, likely over.
Although stressing he has "no regrets whatsoever," as he told Dan Patrick on his eponymous show last year, Sam has now said in several interviews that he'd likely be in the NFL today if he'd not come out.
"It probably would have been better for me if I didn't come out," he told Patrick. "I would be on a roster."
He also told Edge of Sports, "I think if I never would have came out, never would have said those words to the public, I would still be currently in the NFL. But because of me saying those words, I think it could have played a huge part in my current situation."
Even Zeigler agrees.
"He would have played in the NFL last season if he hadn't come out," Zeigler wrote in a September 2015 Outsports column. "The NFL teams have, individually and collectively, discriminated against Sam because he is an openly gay man. Homophobic jerks keep saying that's just sour grapes, but it's not. He'd be in the NFL right now if he hadn't come out."
Sam parted ways with former agents Cameron Weiss and Joe Barkett and Howard Bragman, the gay PR guru who masterminded Sam's coming-out media strategy. Bragman, with whom Sam had a profanity-strewn clash in clips seen in the OWN documentary, is laying low on the matter now. He declined a Blade interview request.
Buzinski says it's hard to say to what degree homophobia might have hurt Sam's career. There were several contributing factors — the Rams having been well stocked in defense (Sam is a defensive end) at the time of the draft, perhaps most notably.
"There were probably X number of teams that wouldn't touch him because he was gay, but not all 32," he says. "The NFL has a ways to go, but if teams thought Michael Sam could have helped them, they would have picked him. I don't believe it was exclusively because he was gay. That's something that can never be fully proven or disproven. It's an assertion that can never be knocked down or supported. There are hundreds of guys who are flushed out of the NFL every year for all kinds of reasons."
Christina Kahrl, an ESPN sportswriter who's transgender, isn't so quick to let the NFL and some of its other franchises off the hook.
"I'm a Raiders fan so I'm going to tell you this as an LGBT person," Kahrl told the Blade. "When Michael Sam was up, the Raiders were one of the worst defensive teams in the league. They should have taken a chance on him. You couldn't get any worse than the Raiders were at the time, so if he's out there and freely available, for Christ's sake, sign the guy. Clearly there were some management problems. There's no excuse why a team like the Raiders wouldn't have taken a chance on Michael Sam."
Kahrl says Sam's advisers had him doing too many other things when he should have been focusing on football, a point he made himself to Winfrey.
"All of a sudden, he was everywhere doing everything, every gala, every GLAAD and HRC thing, he was dancing with the stars," Kahrl says. "My throwaway line from that was we saw Michael Sam dancing with the stars before we even saw his first sack dance. He was famous before he ever did the thing he was supposed to be famous for doing, being a football player."
And now with Jason Collins retired from the NBA, Sam's never having played a down in a regular-season NFL game, David Denson, a 21-year-old outfielder who plays for the Minor League baseball team the Wisconsin Timber Rattlers, is the only other pro male out athlete to have come out. The wave many expected never happened.
"I'm at the stage where it's kind of stupid," Robbie Rogers told the Chicago Tribune in June. "I would never force anyone out and everyone has their own time, but come on, it's 2016. A lot has changed in the United States and around the world. Obviously there are a lot of rights to fight for and a lot of hate here toward the LGBT community, but it's an opportunity to be a role model for millions and change the lives of kids not only in sports, but in our culture and around the world. It's a little disheartening."
Gospel singer Jennifer Knapp, who says she experienced "total blackout" from the Christian music industry after coming out in 2010, knows what it's like to go from industry darling to non-entity. Despite a handful of gospel singers who've come out in recent years, none were invited to the CCM United industry celebration concert last year that celebrated 40 years of contemporary Christian music. She says anytime money's involved, homophobia is likely present.
"Sexual orientation is a very real factor but it's one of those things that's very difficult to put your finger on how much it affects things," Knapp says. "You can say, 'Well, [Michael Sam] would have been higher in the draft pick, but they already had a strong defense,' or in my case, they have the cover of saying, 'Well, we don't stock her old albums because she's not relevant in this field anymore, she's not making gospel music,' and I would agree with that to a point, but what you see happening — and this is a very difficult thing to measure — is when they try to minimize the impact that person had before they came out. … If your name is mentioned at all, it's, 'Oh where did she go,' 'What a waste,' 'What a black hole,' 'She's not relevant,' and when you couple that with a few things that may be true, it becomes this really murky thing that's hard to pin down. Was Michael Sam pushed out of football because of his sexual orientation? Only the long run will tell."
Tanner Williams disagrees and wonders why anyone in any field would want to be with people who don't support being out.
"I think he's throwing blame because he's not in the NFL," Williams says. "There are plenty of athletes out there who are very successful."
Kahrl mentions athletes such as Collins and Denson who've been successful, but says several factors contributed to Sam's trouble — getting involved in too many outside activities when he should have been concentrating on football, lingering anti-LGBT bias in football and the timing of his coming out.
"You might have said in 2013, 2014 that we were riding this wave that was going to go up and only getting better and instead what we've seen is this kind of chilling effect where the players in the professional leagues are more reticent in coming out," she says. "The Michael Sam situation is a pretty clear indication of what I would call an observer's paradox where all of us in the community want out athletes and want to get to the point where it goes to being no big deal."
So what went wrong?
"I think a lot of people had a lot of good intentions from his advisers to people in the community to people in pro sports in general who all wanted the best thing and it still ended up getting screwed up," Kahrl says. "It had nothing to do with Michael Sam's ability to play football. He was doing all these wonderful things, but they had nothing to do with playing football and that was particularly frustrating and it had to have been immensely frustrating for him as well."
Washington Spirit host largest halftime drag performance in NWSL history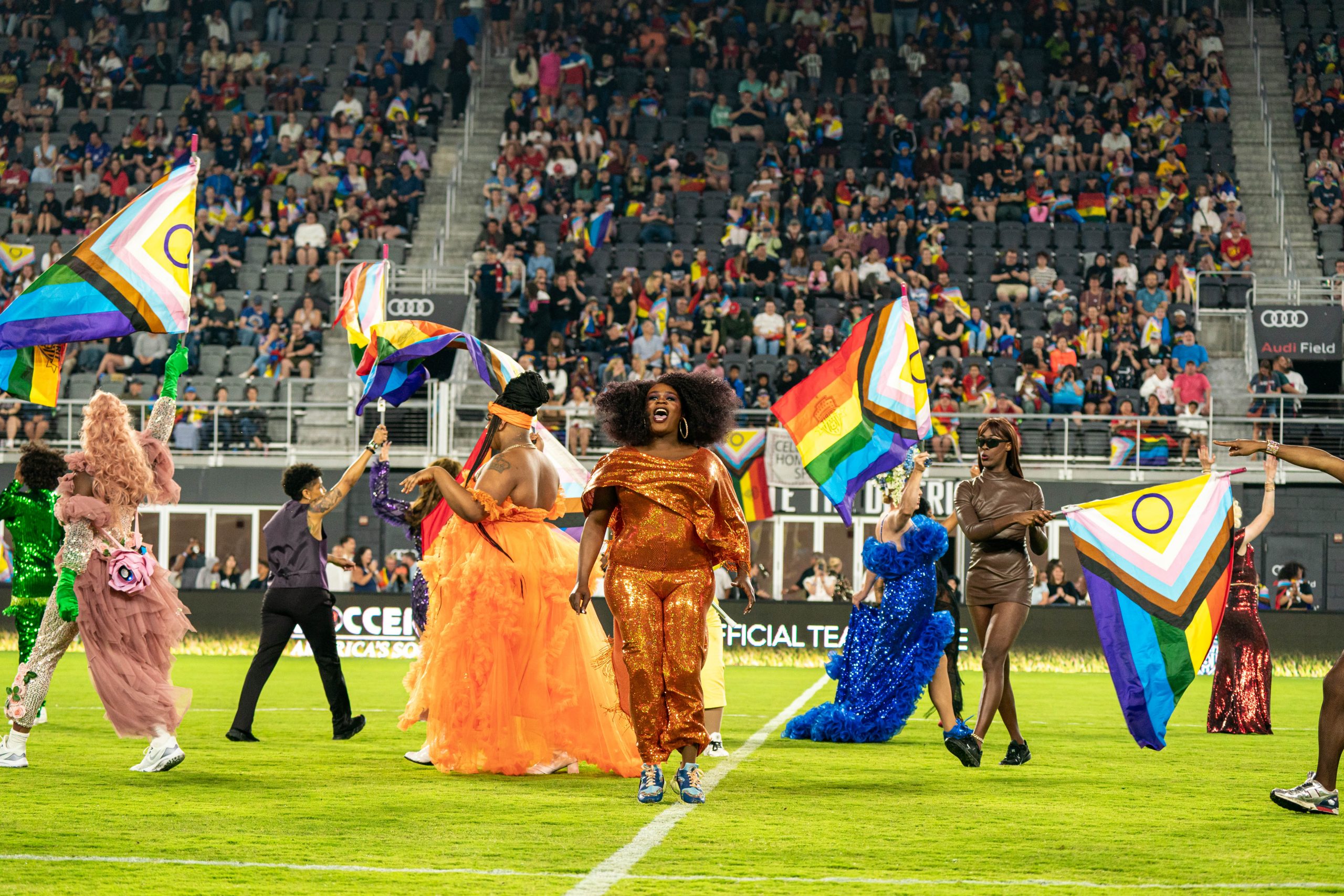 The Washington Spirit celebrated the LGBTQ+ community with the team's annual Pride Night at Audi Field this past Saturday. Highlighting that evening's Pride-themed festivities was a
halftime drag performance, featuring over a dozen drag performers from around the
DMV. It was the largest halftime drag performance in NWSL history.
Performers included: Shiqueeta Lee, KCByonce, Citrine the Queen, Elektra Gee, Kabuki Bukkake, Delila B. Lee, Capri Bloomingdale, Tara Ashleigh Austin, Gigi Couture, Dorsell Phinn, Tula, Twix the Drag Queen, Bootsy Omega, Princeza.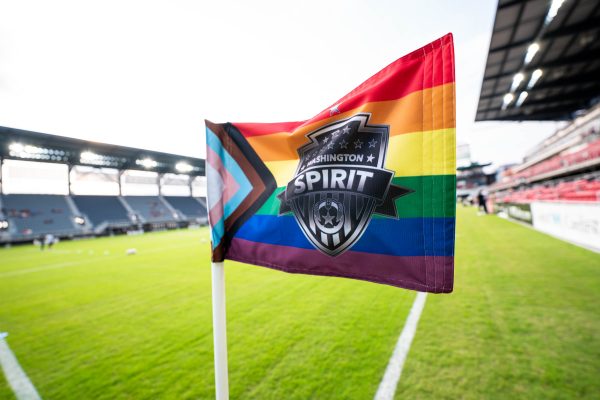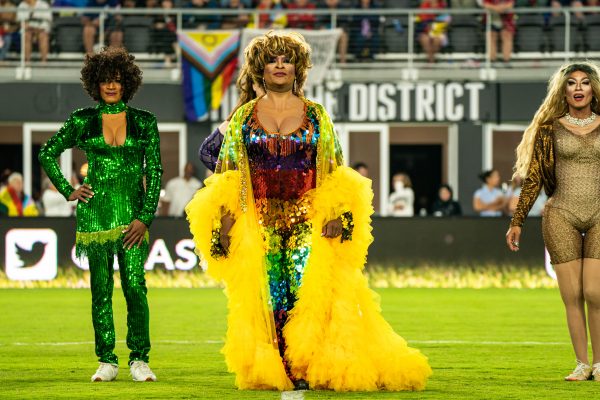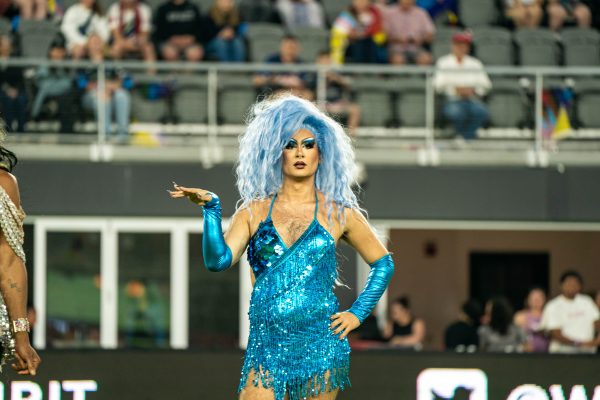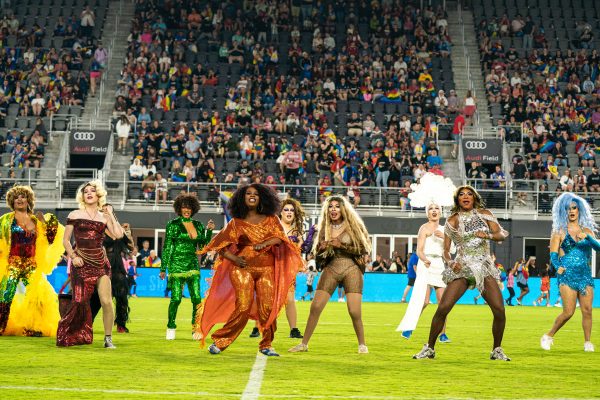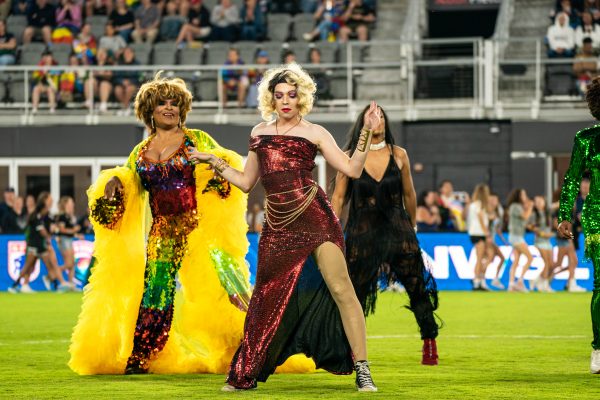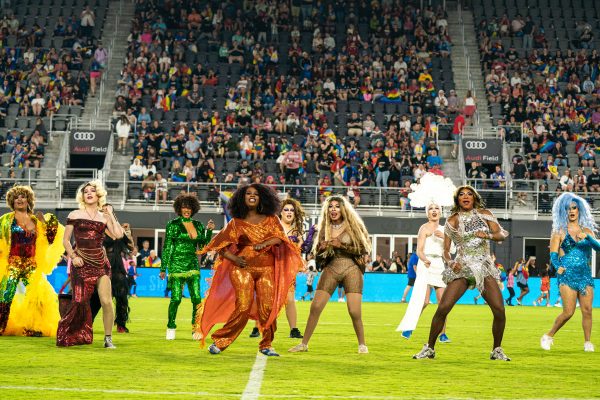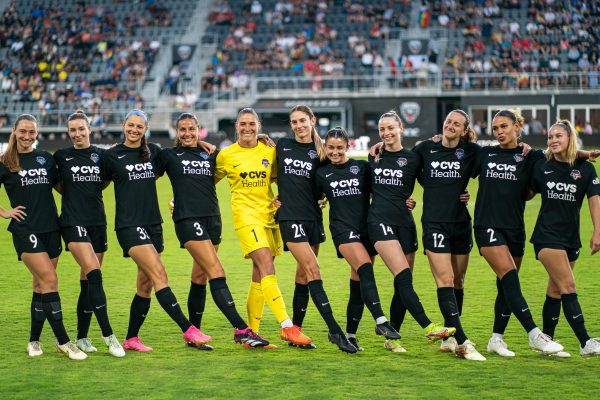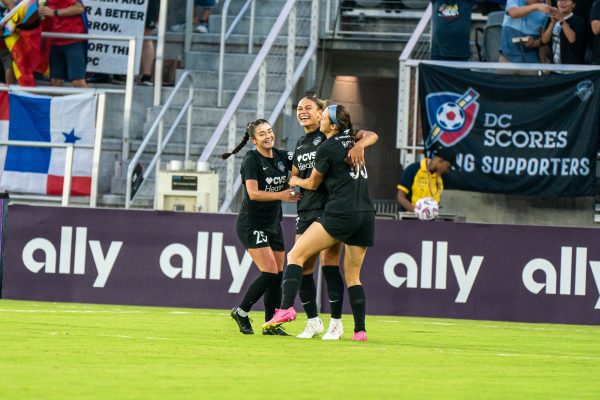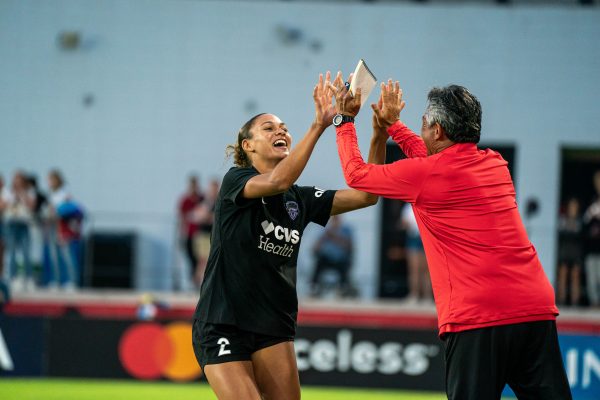 Los Angeles Dodgers apologize, reverse decision on disinviting drag group
Pride Night to take place June 16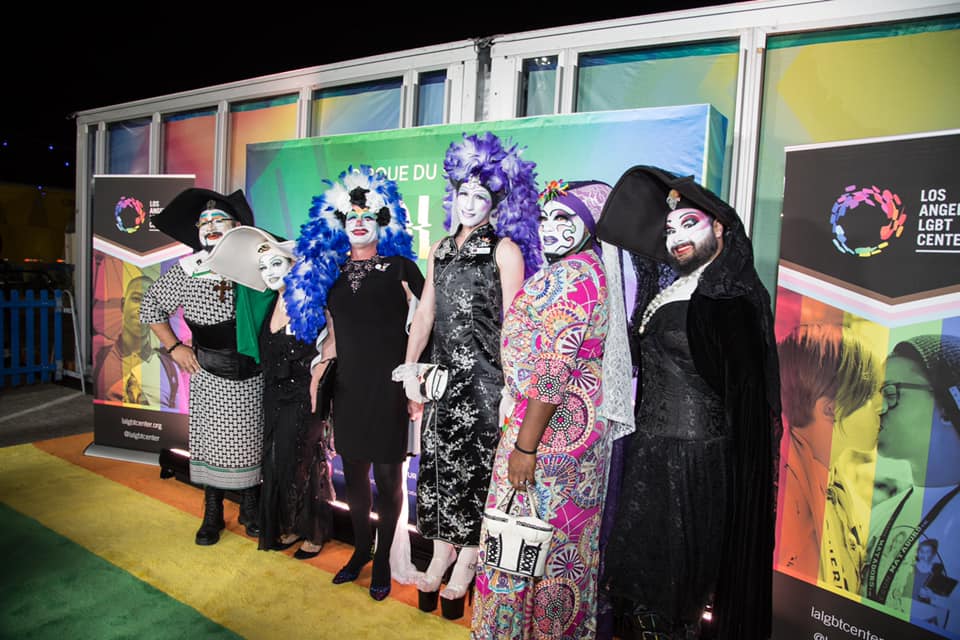 In a tweet Monday afternoon, the Los Angeles Dodgers Major League Baseball franchise reversed last Wednesday's decision to disinvite the LA Chapter of the Sisters of Perpetual Indulgence from a scheduled "Community Hero Award" presentation for the team's annual Pride Night on June 16.
May 22, 2023
Los Angeles County Supervisor Lindsey P. Horvath announced on Twitter Monday afternoon after the Dodgers apology, and its accompanying public acceptance by the Sisters of Perpetual Indulgence, that she had been pleased to have assisted in facilitating a meeting between the team, the Sisters and stakeholders in the LGBTQ community's leadership both non-profit and political to come to an understanding.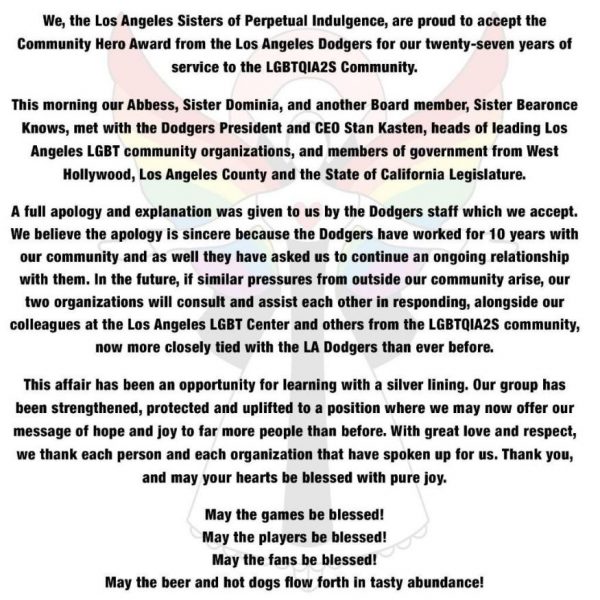 Thanks to the @LADragnuns for your work to serve & uplift the LGBTQ+ community. You model the best of my faith.
@Dodgers, it is rare for an organization like yours to publicly recognize mistakes & commit to doing better – thank you 🙏🏼

— Lindsey P. Horvath (@LindseyPHorvath) May 23, 2023
In a Monday afternoon phone call with the Los Angeles Blade, Horvath explained that important dialogue between the Dodgers and other parties had commenced. She said that earlier on Monday, in a meeting at Dodger Stadium, the stakeholders met to work out a solution.
"I was honestly moved and grateful by the commitment in the room by all the parties, especially Dodgers president and part-owner Stan Kasten," Horvath said.
In addition to the representatives from the Sisters drag group, the meeting was also attended by Los Angeles LGBT Center Chief Executive Officer Joe Hollendoner, LA Pride President Gerald GarthBoard, West Hollywood Mayor Sepi Shyne, state Assemblymember Rick Chavez Zbur, and state Sen. Caroline Menjivar. Zbur and Menjivar attending on behalf of the California Legislative LGBTQ caucus.
Horvath indicated that she felt it was a critically important meeting with all stakeholders as they worked through the anger, sense of betrayal, and misgivings over the Dodgers actions. She pointed out that she was convinced that the Dodgers president was genuinely remorseful and apologetic.
In an email Monday night, Zbur told the Blade: "It was clear that today's meeting followed meaningful internal dialogue among Dodgers management, with whom I had numerous frank conversations during the week and weekend. I'm pleased that the Dodgers came to understand the genuine hurt and injury caused by the decision to exclude the Sisters of Perpetual Indulgence — one that did not reflect our Los Angeles or California values.
As the only LGBTQ members of the Legislature representing Los Angeles, Senator Menjivar and I participated in the meeting at the request of the California LGBTQ Legislative Caucus to express the serious and uniform concern of Democratic members of the California Legislature.
After hearing the perspectives of the Sisters, L.A. Pride and the LGBTQ+ leaders in the room, the Dodger management apologized unequivocally for their mistake, re-invited the Sisters to participate in the event, and engaged in a discussion about the steps that they could take to reconcile with LGBTQ+ community.
I was proud of the Sisters, who demonstrated resilience, strength and a commitment to the LGBTQ+ community during the discussion, and I was impressed with the sincerity of the apology by the Dodger management."
The Los Angeles LGBT Center had called on the team to cancel Pride Night altogether. After the Dodgers had made their public apology, Hollendoner issued the following statement:
"Today's decision by the Dodgers to publicly apologize to the Sisters of Perpetual Indulgence and roll back their exclusion from next month's Pride Night is a step in the right direction, and we support the Sisters' vote to accept their much-deserved Community Hero Award.
Last week's debacle underscores the dangerous impact of political tactics by those who seek to stoke the flames of anti-LGBTQ bias at a time when our rights are under attack. We must continue to stand together as a community in defense of the rights and recognition of LGBTQ+ people in Los Angeles and beyond.
The Center is filled with gratitude to our Los Angeles community, who mobilized to support the Sisters, all of which compelled the Dodgers to ultimately do right by LGBTQ+ people everywhere. We are proud to stand with the Sisters of Perpetual Indulgence, and will join them at Pride Night to honor their many important contributions to our movement.
The Dodgers' course correction and the conversations we have had with the organization's leadership since last week demonstrates the version of allyship we have come to expect from the team over the years. The Center will always strive to hold our corporate partners accountable — which means so much more than waving a rainbow flag."
The team announced last week it would drop the drag group from its celebration of LGBTQ+
fans, the day after a letter-writing campaign was launched by the anti-LGBTQ Catholic League. Catholic League President Bill Donohue accused the team of "rewarding anti-Catholicism" by honoring the group.
"The Catholic League has been the leading critic of this bigoted organization for many decades," Donohue wrote on the organization's website. "… These homosexual bigots are known for simulating sodomy while dressed as nuns."
He added, "Just last month, they held an event mocking our Blessed Mother and Jesus on Easter Sunday."
One of those writing, was U.S. Sen. Marco Rubio (R-Fla.) who also sent a letter to Major League Baseball Commissioner Rob Manfred, stating that he was questioning whether the League is "inclusive and welcoming" to Christians.
At the time, the Dodgers said they removed the group from their Pride Night celebration "given the strong feelings of people who have been offended by the Sisters' inclusion in our evening, and in an effort not to distract from the great benefits … of Pride Night."
On Saturday, Anaheim Mayor Ashleigh Aitken invited the drag group to Angels Pride Night in a tweet, as reported by the Blade: "I'm inviting the Sisters of Perpetual Indulgence to join me for @Angels Pride Night at Anaheim Stadium on June 7. Pride should be inclusive and like many, I was disappointed in the Dodgers' decision," tweeted the Mayor .
Neither the Angels nor the mayor's office confirmed that invitation as of press time, and also did not comment on the Dodgers' reversal.
However, the Roman Catholic Diocese of Orange took aim at Aitken for extending the invitation to the drag group:
"The decision to openly embrace a group whose demeaning behavior is anti-Catholic and anti-Christian is misguided and disrespectful to the sisters of the Catholic Church who minister in Orange County and selflessly dedicate their lives to God's underserved people," said Jarryd Gonzales, spokesman for the Roman Catholic Diocese of Orange on Monday.
"We cannot condone any actions that have historically shown such high levels of disregard for the sincerely held beliefs of the faithful," he added.
"Our June 7th Pride Night is part of Major League Baseball's league-wide effort to raise awareness and promote acceptance of the LGBTQ+ community. As in the past, OC Pride has assisted our Organization in the planning of this event as well as outreach to all fans throughout Southern California," an Angels spokesperson said on the mayor's invitation.
The Sisters have not indicated publicly if they plan to attend the Angels Pride Night as of yet.
Sources tell the Blade out gay Dodgers Vice President Erik Braverman was being advised on this crisis by Outsports co-founder Cyd Zeigler. When contacted by the Blade, Zeigler declined to comment.
A spokesperson for the Dodgers did not respond to a request for comment for this story.
Vice president meets Brittney Griner before first game back
Russia released WNBA star from penal colony late last year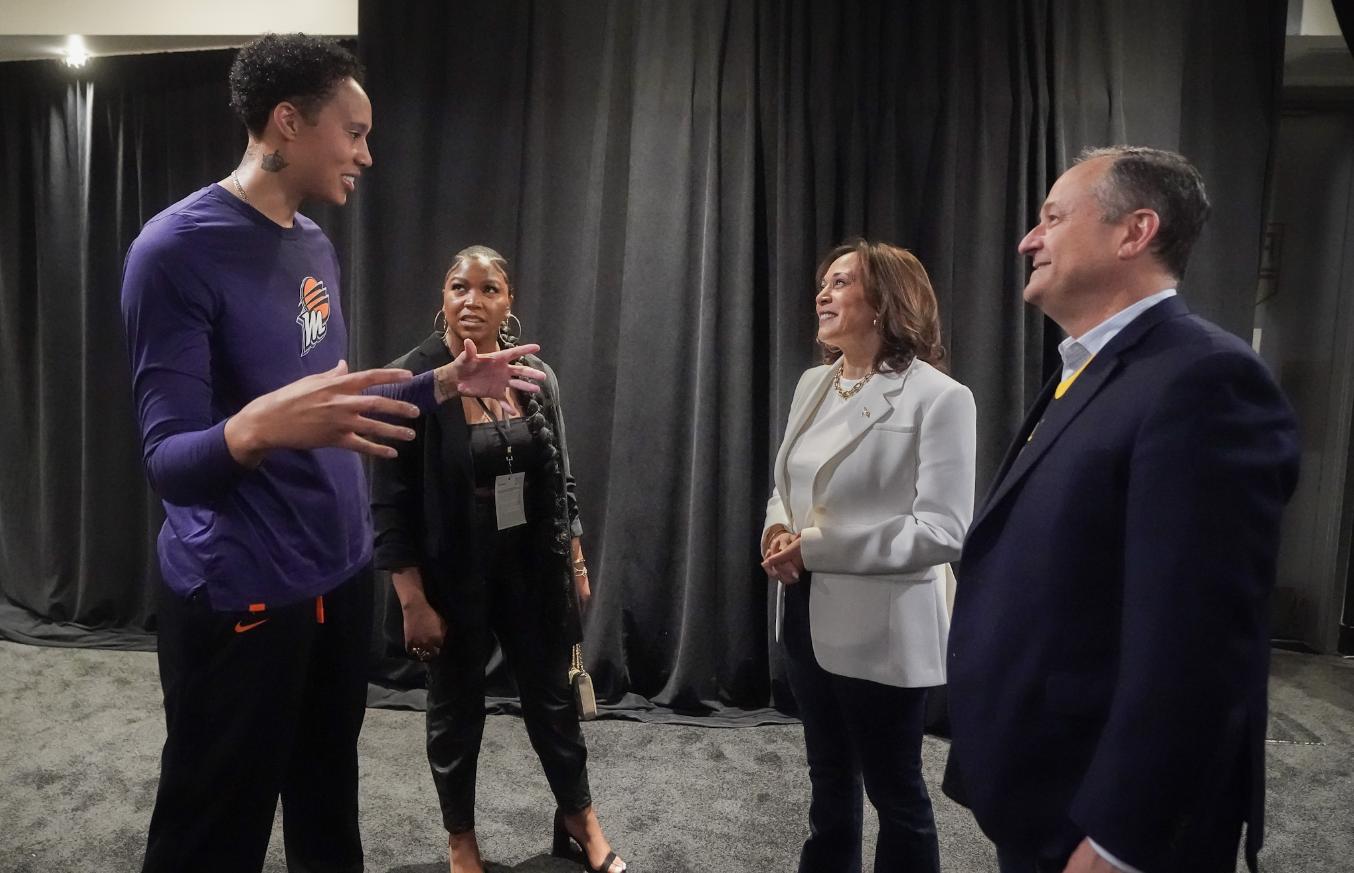 Vice President Kamala Harris accompanied by her husband, second gentleman Doug Emhoff, greeted WNBA's Phoenix Mercury star center Brittney Griner and her wife Cherelle Friday night before Griner's first professional basketball game back since being released from a Russian penal camp last December.
According to the White House Press Pool reporter traveling with Harris, she and Emhoff arrived at Crypto.com Arena in downtown Los Angeles and met with the Griners prior to the game between the LA Sparks and Phoenix Mercury.
After conversations between the four, the vice president met with the rest of the Mercury in their dressing rooms before meeting with host team the LA Sparks in theirs.
According to the Advocate's reporter Christopher Wiggins, in her meeting with the Mercury, the vice president said:
"I came here to talk to the team to congratulate you on exhibiting excellence in every way. You are some of the finest athletes in the world, and to do what you do every day shows that it is right to have ambition," she said.
"It is right to have aspirations. It is right to work hard. It is right to compete when you know you have put everything into it; when you have trained, when you have discipline, when you have intelligence and when you have brilliance."
She added, "It makes me so proud as vice president of the United States to go around the world talking to folks about a variety of issues, and one of the subjects that does come up is the WNBA. [The world] is watching what you guys are doing, lifting up the excellence of the finest athletes in the world."
After meeting both teams Harris then showed up at center court to cheers from about 10,000 people and received an honorary jersey from the Sparks.
Great time at the game tonight cheering on the @LASparks and @PhoenixMercury as we celebrated @BrittneyGriner's return to the court.

Her grace, courage, and determination are an inspiration to all. pic.twitter.com/0fTx952IWj

— Vice President Kamala Harris (@VP) May 20, 2023
The Sparks beat the Mercury 94-71, although the Advocate pointed out: "Griner's return to the floor and doing what she loves was more important than the result. Six rebounds, four blocks, and 18 points rounded out her performance."