'They're cowards' — gay athletes still refuse to come out
'Big five' men's leagues embrace LGBT inclusion, so why aren't more pros leaving the closet?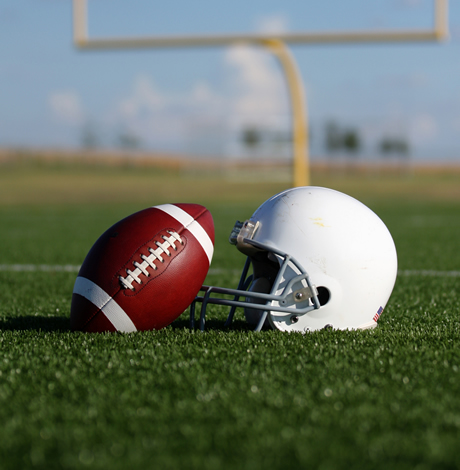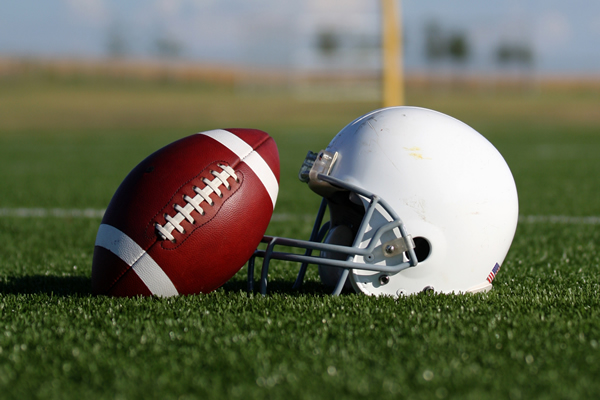 Major League Soccer player Robbie Rogers of the Los Angeles Galaxy and Minor League Baseball player David Denson of the Wisconsin Timber Rattlers, currently are the only openly gay players associated with the five major U.S. sports leagues for men.
Yet despite the longstanding absence of out gay players, LGBT sports advocates say the big five leagues in recent years have adopted an unprecedented array of LGBT-supportive policies and outreach programs.
The leagues include Major League Baseball, the National Football League, the National Basketball Association, the National Hockey League, and Major League Soccer. The Washington Blade also reviewed the policies of the United States Tennis Association, which has adopted LGBT-related outreach programs and tournaments.
Although the advocates acknowledge the LGBT supportive policies of the five leagues haven't had an immediate effect of prompting more gay players to come out, they say the policies and programs have laid the groundwork for gay players to come out in the coming years.
"I would say that almost every league has a non-discrimination policy and every league that we work with has an inclusive policy," said Wade Davis, a gay former NFL player, in referring to the big five leagues' LGBT programs and policies.
Davis serves as executive director of the You Can Play Project, a New York-based group that advocates for LGBT inclusion in professional sports. Among other things, he conducts LGBT training sessions on behalf of You Can Play for players, coaches and upper management officials at several of the leagues, including the NFL.
He says nearly all of the players and coaches he talks to have expressed strong support for treating a gay player as a fully accepted and respected member of their teams if and when a gay player comes out.
The national advocacy group Athlete Ally, founded by former college wrestler Hudson Taylor, has lined up more than 100 professional athletes who, like Taylor, have become straight allies and "ambassadors" of their respective sports for the purpose of advocating on behalf of LGBT inclusion in sports. Among those who have signed on as ally ambassadors are players in each of the big five major men's sports leagues, including the NFL, NBA and Major League Baseball. Taylor has said the players who sign on as ally-ambassadors do so with the full support of their teams and respective leagues.
In addition to adopting policies and programs aimed at supporting out gay players, Major League Baseball, the Super Bowl, the U.S. Tennis Association, and the Professional Golf Association recently have expanded their LGBT inclusion policies to welcome LGBT-owned businesses.
In a development that drew attention in the professional sports world, Major League Baseball announced in March of this year that it entered into a first-of-its-kind partnership with the National Gay and Lesbian Chamber of Commerce. The partnership is aimed at helping LGBT-owned businesses to become official suppliers of products and services for MLB.
NGLCC President Justin Nelson said the partnership would enable hundreds of LGBT-owned businesses like construction companies and equipment suppliers to compete for business with the league and its baseball teams.
Nelson has said the partnership with MLB comes after his organization entered into similar partnerships with the NFL's Super Bowl, the U.S. Tennis Association, and the PGA.
NGLCC has served as a clearinghouse for corporations and local and federal government agencies interested in reliable business suppliers and contractors by certifying LGBT-owned businesses deemed to be capable of providing products and services. The certification qualifies them to compete as an LGBT/minority owned business.
BASEBALL
LGBT sports advocates point to Major League Baseball as one of the most LGBT supportive of the big five professional men's sports leagues. In July 2014, then Commissioner of Baseball Bud Selig hired gay former Major League player Billy Bean as a consultant on LGBT issues under the title of Ambassador for Inclusion.
After assessing Bean's work in organizing and conducting LGBT-related training sessions and meetings with players, managers, and coaches in his first year and a half on the job, Selig's successor, Baseball Commissioner Rob Manfred in January of this year promoted Bean to the newly created position of Vice President for Social Responsibility and Inclusion.
"In his elevated role, Bean will be responsible for many of the League's social responsibility initiatives, including oversight of MLB's Workplace Code of Conduct and anti-bullying programming, while continuing to facilitate inclusion strategies with a focus on the LGBT community," MLB said in a statement at the time of Bean's promotion.
"Billy has really taken his role and made it very, very important and special for us," Michael Teevan, MLB's vice president for communication, told the Washington Blade. "He's an amazing human being. We have really enjoyed working with him."
Teevan said Manfred named another former MLB player, Curtis Pride, who's deaf, to replace Bean as the league's Ambassador for Inclusion. Pride isn't gay but has been an advocate for minorities in sports, and Teevan said he will continue the work Bean started in the ambassador's position.
Teevan said as far as he knows, David Denson is the only current out gay player in MLB system. He noted that Denson talked to Bean before deciding to publicly disclose he's gay while playing for his minor league team associated with the Milwaukee Brewers system.
Sean Conroy, another minor league player affiliated with an independent league not part of the MLB system, also recently came out as gay.
Teevan was asked why he thought an out gay player has yet to emerge on a major league team despite the MLB's LGBT-supportive policies and programs.
"What I would say is we would love it if it happens and if the player wants to do it we tried to build a foundation that would make it comfortable to do so," he said.
Teevan added, "We have tried to make it clear that baseball is inclusive and that it's a game for everybody and that we tried to install the attitude that if a player wanted to make such an announcement he would get absolute support and respect."
FOOTBALL
The NFL's stated commitment to LGBT inclusion is said to have been first observed in August 2011 when it agreed to a labor contract with the NFL Players Association that added sexual orientation to the league's existing non-discrimination policy.
"There will be no discrimination in any form against any player by the Management Council, any Club or by the NFLPA because of race, religion, national origin, sexual orientation, or activity or lack of activity on behalf of the NFLPA," the contract states.
Davis of You Can Play has been credited with playing an important role in promoting LGBT inclusiveness within the NFL since the labor contract was signed, including following two developments that some LGBT activists viewed as signs of homophobia.
In February 2013, three college football players participating the NFL's annual tryout gathering in Indianapolis, where NFL scouts and coaches evaluate prospective candidates for the NFL draft, told the media they were asked if they like girls. Some criticized the action as an attempt to screen out gay players.
The development prompted New York State Attorney General Eric Schneiderman to invite NFL officials to a meeting where he brokered an agreement by the NFL to conduct year-round seminars for players and officials involved in hiring players that discuss the league's non-discrimination policies, according to media accounts of the meeting.
Notices of the NFL's non-discrimination and anti-harassment policies, including the ban on sexual orientation discrimination, would be posted in locker rooms throughout the NFL under terms of the agreement.
Davis said You Can Play quickly approached the Atlanta Falcons with suggestions on diversity training earlier this year after news surfaced that a coach asked one of the players about his sexual orientation.
"They will do about two or three events to make sure their players know and their coaches know that this is something that's not tolerable and there needs to be education that's happening on their team," Davis said.
For the most part, Davis said, NFL teams and players have engaged in positive activities on the LGBT front, including a parking lot tailgate event designated as You Can Play Day with the Tampa Bay Buccaneers. He noted that last year, his group arranged for New York Giants players to visit an LGBT youth service agency in Manhattan, the Hetrick-Martin Institute, where they met and spoke with LGBT youth.
A short time later, We Can Play arranged for a group of about 30 LGBT youth to attend a Giants game, where they were invited onto the field before the game started to visit with the players. Davis said it was part of his group's ongoing "High Five" events associated with NFL games.
BASKETBALL
Similar to the NFL, the NBA adopted a sexual orientation non-discrimination policy in 2011 but went a step further by announcing that players making anti-LGBT slurs on the basketball court would be subjected to a fine of $50,000.
LGBT sports advocates praised the NBA and its players for expressing strong support for then-Washington Wizards player Jason Collins when he came out as gay in April 2013, becoming the first out gay person in any of the big five men's sports leagues. Collins, at age 35 and after 13 years as an NBA player with several teams, announced his retirement from basketball in November 2014.
Earlier this year, the NBA, in partnership with the Gay, Lesbian and Straight Education Network, embarked on a campaign to sell LGBT Pride Month T-shirts in which the logo of every NBA team was altered to show a rainbow design. The NBA donated the proceeds from the sales to GLSEN, which advocates for LGBT youth in the nation's schools.
"Support from professional sports for LGBT people has been one of the biggest cultural developments in the past five years, and the NBA has consistently led the way," GLSEN Executive Director Eliza Byard said.
The NBA was further praised by GLSEN and other LGBT advocacy organizations last month when it announced it was withdrawing its 2017 All-Star Game from Charlotte, N.C., to protest the approval by the North Carolina Legislature earlier this year of an anti-LGBT law known as HB-2.
HOCKEY
The NHL, which has a sexual orientation non-discrimination policy, in 2013, became another one of the big five major league sports for men to enter into a partnership with You Can Play. Hockey officials said the partnership formalized and advanced the league's existing commitment to inclusiveness in sports.
"The NHL sets the standard for professional sports when it comes to LGBT outreach and we are incredibly grateful for their help and support," said Philadelphia Fliers scout Patrick Burke, co-founder of the You Can Play Project.
"While we believe that our actions in the past have shown our support for the LGBT community, we are delighted to reaffirm through this joint venture with the NHL Players' Association that the official policy of the NHL is one of inclusion on the ice, in our locker rooms and in the stands," said NHL Commissioner Gary Bettman. Bettman was referring to the NHL Players' Association joining the NHL in its partnership with You Can Play.
Earlier this year, the Edmonton Oilers Community Foundation, which is affiliated with the Oilers team, announced it had become the founding partner of Pride Tape, an NHL program aimed at supporting LGBT equality by asking players to attach rainbow colored tape to their hockey sticks.
"Pride tape is described as a badge of support from the teammates, coaches, parents and pros to young LGBTQ players," a statement released by organizers of the project says.
SOCCER
Similar to the NHL and other major sports leagues, Major League Soccer has adopted a sexual orientation non-discrimination policy and a partnership with You Can Play. The partnership with MLS and the other leagues involves an agreement where MLS invites a You Can Play representative, usually Wade Davis, to conduct LGBT-related training sessions for players, coaches, and other league employees.
TENNIS
The U.S. Tennis Association bills itself as the "national governing body for the sport of tennis and the recognized leader in promoting and developing the sport's growth on every level in the United States, from local communities to the crown jewel of the professional game, the U.S. Open."
The USTA's website includes a sweeping diversity and inclusion statement adopted in 2012 that calls for "removing barriers to allow us to be inclusive so that tennis reflects all of America." Although the statement doesn't specifically mention LGBT people or any other minority, other sections of the website promote specific LGBT-related programs and tournaments.
Among them is the announcement in February of this year of an expansion of a first-of-its-kind same-gender couple's tennis tournament launched in Palm Springs, Calif.
"The USTA is proud to recognize this tournament as an official USTA National Championship event," said Katrina Adams, the USTA board chair and CEO and president, in a statement. "We were thrilled at the success of last year's inaugural event, and sincerely hope that giving the event National Championship status will allow it to continue to grow and attract even more same-gender couples to the competition," she said.
Cyd Ziegler, co-founder and co-editor of the LGBT sports news website OutSports, points out that the USTA's same-sex couples tournaments are limited to the association's amateur division and that the USTA has no same-sex couples tournaments in its professional tennis division.
"In the history of tennis they've never had a ranked [male] player come out publicly," said Ziegler in referring to professional tennis tournaments.
A USTA spokesperson couldn't immediately be reached to determine whether the USTA has plans for a professional tennis tournament for same-sex couples.
Why don't more gay athletes come out?
Ziegler, a recognized expert on LGBT sports issues, and You Can Play's Davis agree that the big five men's sports leagues have made dramatic changes in recent years to become open to LGBT athletes. But the two, like many LGBT sports observers, disagree sharply over why more gay athletes don't come out in those leagues.
"Tomorrow somebody could decide to come out or could be caught literally with his pants down," Ziegler told the Blade. "All professional sports leagues are quote-unquote ready for an out player. But the gay athletes are just afraid. They're cowards."
He added, "The definition of a coward is somebody who lets fear govern his actions. And the gay athletes in the major men's professional sports today are cowards. And even worse than the athletes that are active in sports are the dozens or hundreds of gay athletes who are retired who won't come out," he said.
"I mean, they have nothing to lose in the sports world. And for them to not come out really shows the disdain for the mental health of America's youth," especially LGBT youth who look to professional athletes as role models, Ziegler said.
"Cyd is a friend of mine," Davis said. "But Cyd has never been a professional athlete. And everyone's coming out experience is very different. Everyone's experience growing up as a gay person is very, very different," said Davis.
"So I find it a little disingenuous and a little hard to hear that everyone who's not out is a coward," Davis told the Blade.
Davis said he has spoken to closeted gay athletes in recent years and has learned that their individual situations are complex and nuanced.
"You're not just coming out to your team," he said. "You have to realize that when you come out on a professional sports team, you still have a family to deal with. So your family situation may be set up in a certain way that you also have to deal with now. Maybe my father is not going to be accepting."
According to Davis, most of the gay athletes are aware of experiences of other gays who have come out in college sports and the rare cases of someone coming out in professional sports like Jason Collins.
"And what most people don't understand – I have talked to a lot of closeted players," Davis said. "And they will tell you as soon as you come out as an openly gay player in a sport you become just that…The focus would be on whether or not this gay person can survive in the locker room," Davis continued.
"And I don't know too many athletes I've spoken to who want to be engaged in that conversation when at the same time they have to perform on the field or on the court," he said.
Ziegler praised organizations like You Can Play for working with professional sports leagues to put in place policies and practices that are inclusive of gay players. But he said the sports-related LGBT advocacy groups should also be encouraging more athletes to come out.
"At this point the most important thing any of these advocacy groups can do is identify professional LGBT athletes and work with them to come out publicly. I don't think any of them are doing that," he said.
"That's not our job," said Davis. "That's not our responsibility. The responsibility of our organization is to make the culture safe," he said. "Those players are human beings. They know their lives better than we do. They have agency, which means they have the free will to decide what's best for their lives."
Carl Nassib returns to Tampa
Former Las Vegas Raiders defensive end came out as gay in June 2021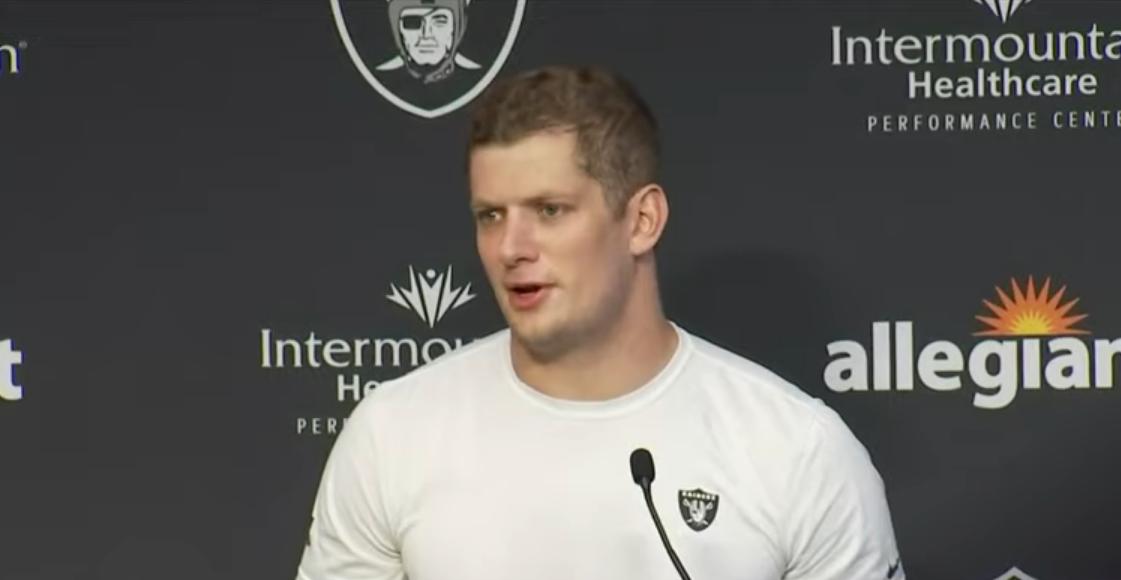 Carl Nassib, who made headlines in June 2021 when he became the NFL's first out gay active player, reportedly has signed a one-year contract with his former team, the Tampa Bay Buccaneers.
The 29-year-old defensive end was released by the Las Vegas Raiders in March, and became a free agent. NFL sources said that was due to his contracted salary amount — $7.75 million — and not any reflection on his sexual orientation.
ESPN's Adam Schefter broke the news with a tweet.
Buccaneers reached agreement on a one-year deal with former Raiders' DE Carl Nassib, per source.

— Adam Schefter (@AdamSchefter) August 15, 2022
When Nassib came out last summer, he announced he was donating $100,000 to the Trevor Project, and for Pride Month this year he made a new pledge to help LGBTQ youth. He promised to match donations to the Trevor Project, dollar for dollar, up to $100,000.
Will Buccaneers quarterback Tom Brady welcome Nassib?
As Outsports reported, he's never made any comments about playing with someone gay. Brady's former New England Patriots teammate Ryan O'Callaghan recalled that before he came out in 2017, following his retirement, there was one time that he missed the team bus and Brady gave him a ride in his car to that day's practice.
O'Callaghan told Outsports he believes Brady would have "absolutely" accepted him if he had come out at that time.
"Being married to a super model I'm sure he's met a few gay people in his life," said O'Callaghan.
Brady wed Brazilian fashion model Gisele Bündchen in 2009.
Legendary Boston sports columnist Steve Buckley of the Athletic came out as gay in 2011 while at the Boston Herald. He told Outsports that Brady has always been friendly and cooperative, even after Buckley came out.
This is the second time around at Raymond James Stadium for Nassib. He played for the Buccaneers for two seasons prior to joining the Raiders in 2020. His NFL career began in 2016 with the Cleveland Browns.
As Jason Owens reported for Yahoo! Sports, Nassib was far more productive in Tampa as a part-time starter, recording 6.5 sacks in 2018 and six sacks in 2019. The NFL's website shows he played just 242 defensive snaps and earned 1.5 sacks last season.
In 86 games including 37 starts, Nassib's recorded 22 career sacks, 164 tackles, 53 quarterback hits and four forced fumbles.
In addition to Brady, Nassib's new teammates are Akiem Hicks and William Gholston at defensive end and outside linebackers Shaquil Barrett and Joe Tryon-Shoyinka. Given that the Buccaneers finished seventh in the NFL in sacks last season with 47, Nassib will be expected to improve Tampa Bay's chances when their season begins on Sept. 11 in Dallas.
Federal judge temporarily blocks anti-trans youth sports law in Indiana
The injunction requires that A.M., a 10 -year-old trans girl, must be allowed to rejoin her school's all-girls softball team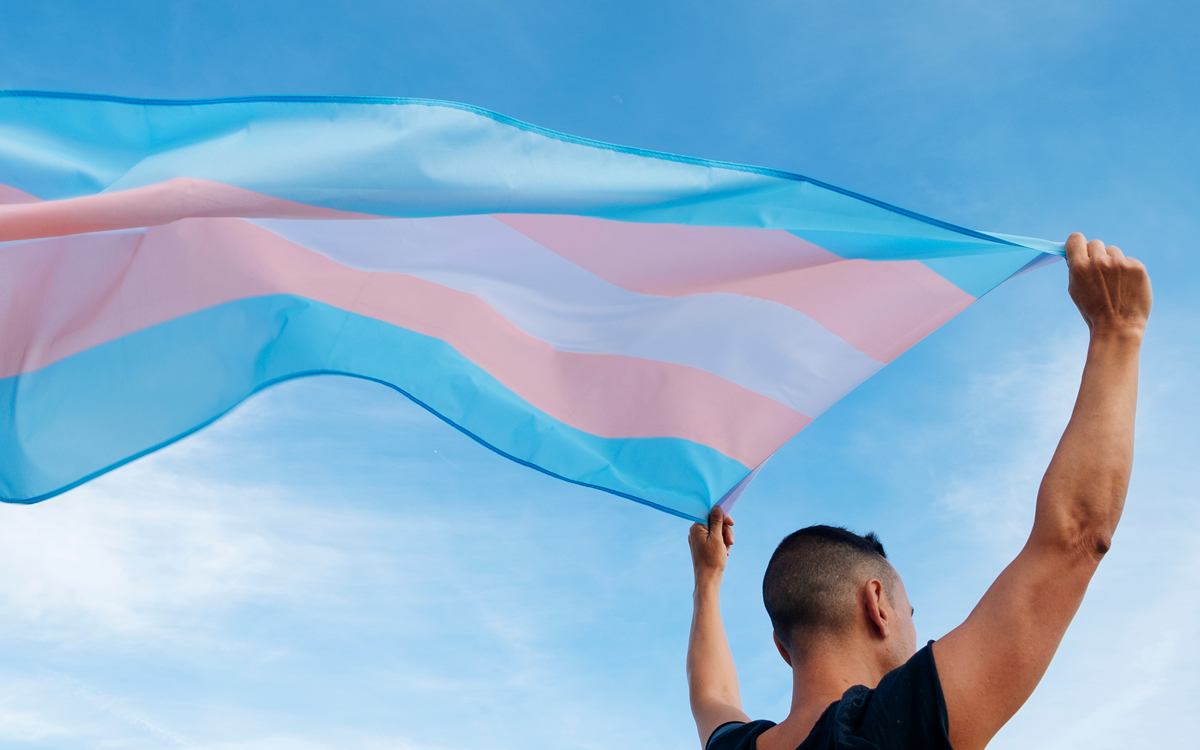 On Tuesday Judge Jane Magnus-Stinson of the United States District Court for the Southern District of Indiana issued an preliminary injunction that blocked an Indiana law that prevents trans youth from playing on sports teams that match their gender identity.
The injunction requires that A.M., a 10 -year-old trans girl, must be allowed to rejoin her school's all-girls softball team while litigation continues.
The American Civil Liberties Union of Indiana filed a lawsuit in April, on behalf of A.M., challenging House Enrolled Act 1041, which bans transgender girls from participating in school sports.
Ken Falk, legal director at the ACLU of Indiana, issued the following statement:
"When misinformation about biology and gender is used to bar transgender girls from school sports it amounts to the same form of sex discrimination that has long been prohibited under Title IX, a law that protects all students – including trans people – on the basis of sex.
"We are pleased that Judge Magnus-Stinson has recognized this and required that A.M. be allowed to play on her school's softball team.
"If other students are being denied the right to join a sports team at their school due to their transgender status, we encourage them to contact the ACLU of Indiana immediately."
This past May, the Indiana Legislature had voted to overturn Republican Governor Eric Holcomb's March veto of HB 1041, a measure that bans transgender girls from competing on girls' K-12 sports teams in the state.
The vote to override the veto means that this law makes Indiana the 8th state to ban trans youth from playing sports in 2022 by legislative action — and the 16th in the country.
In his veto message sent to House Speaker Todd Huston's office, Holcomb said the bill presumed a problem already existed that required the state to intervene and it implied the goals of consistency and fairness in girls' sports were not being met.
"After thorough review, I find no evidence to support either claim even if I support the overall goal," Holcomb wrote.
"Governor Holcomb was the second governor this year to uphold the dignity of transgender and nonbinary youth, and veto an attempt by lawmakers to write them out of existence. While those young people continue to face unrelenting political attacks, the Indiana legislature voted to override his act of courage and compassion, pushing these marginalized youth even further to the sidelines," said Sam Ames, Director of Advocacy and Government Affairs at The Trevor Project.
"This bill claimed to solve a problem of 'fairness' in school sports in Indiana that didn't exist, but its negative impacts on the mental health and well-being of trans and nonbinary youth — young people who already face disproportionate rates of bullying, depression, and suicide — are very real. To the young people in Indiana watching tonight: you are stronger than they know. We are here for you, we will fight for you, and we are not going anywhere."
DC Commanders notch Pride Bowl victory
Local teams 'overcome some difficulties' to score wins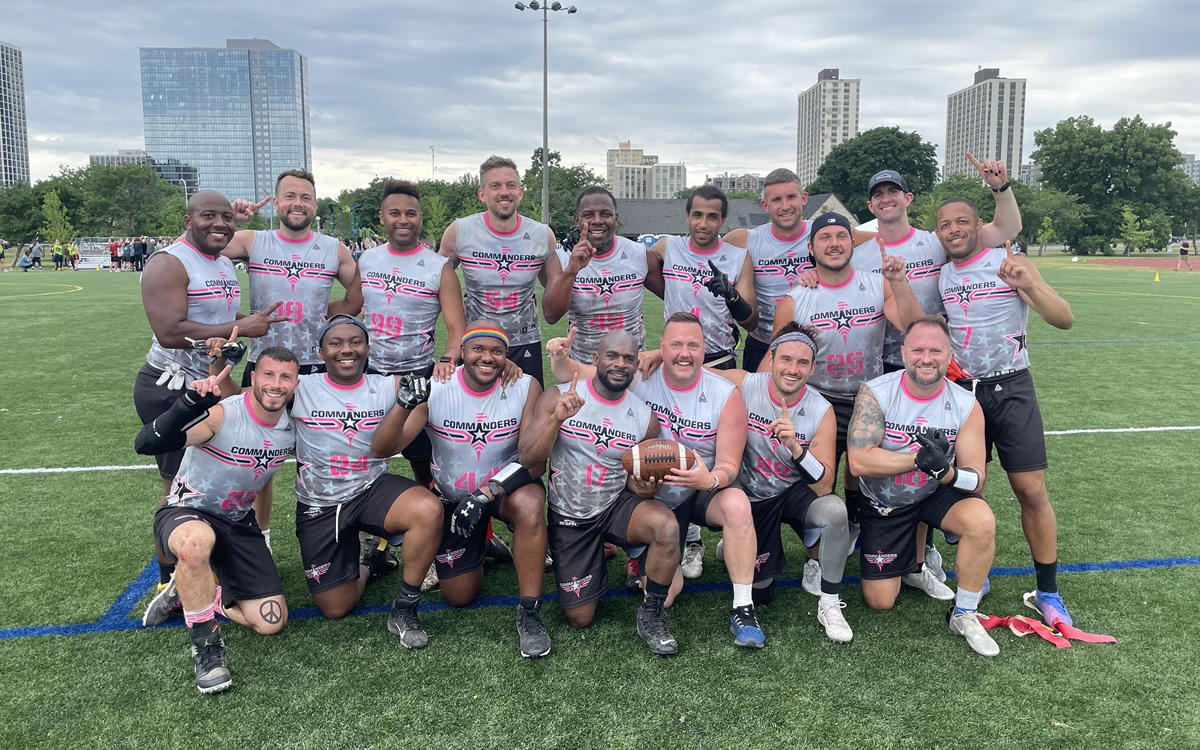 Pride Bowl XIV was contested in Chicago in late June drawing more than 800 players from across the country. The annual tournament featured 32 teams in the Open Division and 12 teams in the Women's Division.
For the DC Gay Flag Football League (DCGFFL) travel teams, it marked their second tournament of the year having previously competed in the Florida Sunshine Cup XI in February.
The DCGFFL sent five travel teams consisting of more than 80 athletes to Chicago – three teams in the Open Division and two teams in the Women's Division.
Each team was guaranteed four games in bracket play with the winners moving on to the semifinals. The DC Admirals, Washington Generals, DC Commanders, and DC Senators Black all advanced to compete in the final four.
The DC Commanders would go on to win their championship game 8-0, defeating the Austin Capitals in the Open B2 Bracket. They scored early in the game and held off their opponent over two 30-minute halves in a tough defensive battle.
Three players from the DCGFFL travel teams were selected to the Pride Bowl All-Tournament Team – Drew Crane of the Washington Generals, Matan Showstack of the DC Commanders, and Derrick Johnson of the Washington Generals.
Clay Arnold has been on the DC Commanders' travel team for six years and has captained since 2018. This year will mark the first full travel season post-COVID for the players who will also be traveling to Honolulu for Gay Bowl XXII in October.
"We have overcome some difficulties to get back to taking the majority of our players to tournaments, including securing enough money to pay for jerseys," says Arnold. "The Commanders brought five players who had never traveled and it's great having new talent."
There was a special meaning for Arnold in the win, as it brought reflections of his teammate, John Boyd, who passed in 2020.
"We played on the same field where John threw his first touchdown pass as a quarterback," Arnold says. "It was a great punctuation mark, and I was joyous for many reasons."
Arnold points to the travel experience as a tight-knit community filled with amazing people, lifelong friends, and an elevated level of competition.
"Several years ago we didn't compete well and ended up skipping the closing events to lick our wounds at a local dive bar in Chicago," Arnold says. "We have returned to that same bar every year and are welcomed with open arms. Sharing that quality time with your teammates and the next generation of players is what keeps me coming back."
Nikki Kasparek founded the DCGFFL's first women's travel team, DC Senators, in 2014 with Gay Bowl XIV being their first tournament.
Pride Bowl marked another first for the players as two DCGFFL women's travel teams competed in the tournament – DC Senators Black and DC Senators Red.
"It was exciting having a second team there and it gave us a built-in cheering section," says Kasparek. "The group of women on our second team energized all of us and everyone put in significant playing time. The Red team was captained by two veterans and the rest of the players were all rookies."
The DCGFFL has experienced significant growth in women's players over the past two seasons with 35 women currently playing in the leagues.
Kasparek, who has a wife and two kids at home, says she is very tied to the Senators and the DCGFFL and is excited about all of the new players.
"I am incredibly competitive and the DCGFFL leagues and travel tournaments allow me to scratch that itch," Kasparek says. "I am going to enjoy all of it – the friendships, the seasons, the tournaments, the moments – until I can't flex that muscle anymore."
Along with the increase in women's players, the DCGFFL has picked up over 100 new players in the past two seasons. Logan Dawson was recently elected as the new commissioner and also played for the Commanders at Pride Bowl.
"Traveling is a great opportunity to bond with your teammates and compete with the best players from all the cities in attendance," says Dawson. "It is a higher level of competition than our league play and offers our players an experience that will improve their skill set."
The DCGFFL has been using the DC Commanders name for many years and have no plans to change it because of the recent name change of the NFL's Washington Commanders.
"We like the connection and for the first time ever, members of the DC Commanders and the DCGFFL marched side-by-side with members of the Washington Commanders' organization in the Capital Pride parade this year," Dawson says. "We will also have interaction with them at their Pride Night this September."
Registration is now open for Season XXIII of the DCGFFL. Coming up for their travel teams are Beach Bowl 2022 and Gay Bowl XXII.