Navigating D.C.'s Airbnb rules & regs
Licensing, inspections, insurance and more before you can rent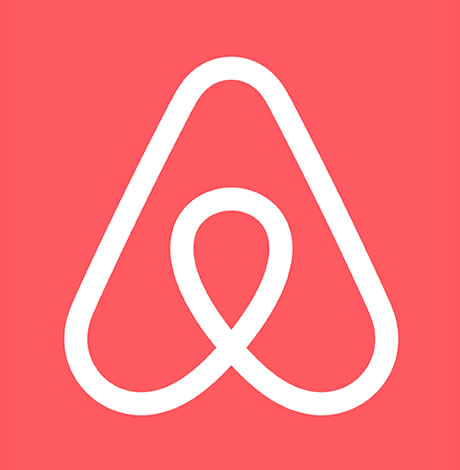 Have you ever awakened in the middle of the night and stumbled into the bathroom only to find a stranger there? If so, then either you were very drunk the night before and forgot who you brought home or you may be renting part of your home with Airbnb.
Airbnb, Inc. was founded in San Francisco in August 2008 as a peer-to-peer (P2P) service to make short-term housing available to business and vacation travelers who prefer the ambiance of a home to the sterility of a hotel. Properties are now available to rent in nearly 200 countries worldwide.
Eight years later, however, we are still struggling with the legality, security and logistics of having strangers in our homes, which prompted the Short-term Rental Regulation and Housing Protection Act of 2015 (DC B-414) to be introduced in the D.C. Council on Sept. 22, 2015 by then-Council member Vincent Orange. The bill would regulate transient housing accommodations offering stays of less than 30 days and is still under review by the Council.
In the interim, the Department of Consumer and Regulatory Affairs (DCRA) instructs a would-be Airbnb landlord to follow the current procedures for licensing a single unit property such as a house or condominium or, if applicable, a two-unit property such as the elusive rowhouse with English basement rental unit sought by many of today's real estate buyers.
Each D.C. rental property must be properly licensed, meet the requirements of the D.C. Construction Codes and fall within the guidelines of any restrictive covenants placed on the property by a condominium, cooperative or homeowners association. Potential Airbnb landlords are often disappointed to find that their condo, co-op and HOA rules require a minimum lease of 12 months and that short-term rentals are prohibited.
A Basic Business License (BBL) is required for each property. An application for a two-year BBL must be filed with additional supporting documents and fees totaling slightly less than $200.   
If you own your property as an entity such as a corporation, limited liability company (LLC) or partnership, then you may need to register with the Corporations Division of the DCRA before filing your BBL application.
If you plan to rent a D.C. property but are no longer a D.C. resident, then you must designate a registered agent (a person or entity physically located in the District) to receive official documents on your behalf.     
Your BBL application package must also include a Clean Hands Self-Certification form indicating that you owe no more than $100 to the District government, so pay those outstanding taxes and tickets before filing.
You may also need a registered Tax ID number, obtained by completing and filing a Combined Business Tax Registration Application with D.C.'s Office of Tax and Revenue. (You didn't think you'd get away without paying taxes, did you?)
A visit to the Rental Accommodations Division (RAD) of the Department of Housing and Community Development (DCHD) will be necessary to register your rental property and apply for a rent-control exemption.
Once your application is approved and your license is issued, your property will undergo a DCRA housing inspection to ensure it meets city codes for the health and safety of your tenants.  Any violations must be corrected within 45 days from the date your BBL was issued.
Yes, the process of legalizing your rental unit is a lot to take on, but before you curl up into the fetal position, here's the good news: There are companies you can pay to do all this for you.
Pay just $399 for a single unit, including filing fees, and firms like rentjiffy.com will handle the paperwork and inspection for you. For a nominal additional amount, they will even be your registered agent. And with a bit more money and time, they can help with a two-unit property that requires a Certificate of Occupancy.
But wait, before you sign up as a host:
• Check with your insurance company to determine what additional coverage will be necessary for providing short-term housing and dealing with potential damage to your property or injury to your guests;
• Speak with your tax adviser about the requirements for claiming rental income, depreciation and related tax deductions;
• Think about how you want to secure the property to prevent unauthorized access and monitor activities when you're not there; and
• Read the District's tenant's rights laws in case your short-term guest decides to stay indefinitely.
To be sure, red tape and risks are involved, but the financial rewards may outweigh them – if you can handle the stranger in your bathroom in the middle of the night.
Valerie M. Blake can be reached at 202-246-8602 or [email protected]. Each Keller Williams Realty office is independently owned and operated. Equal Housing Opportunity.
How do Federal Reserve decisions impact mortgage rates?
Don't panic, recent increases not as dire as some fear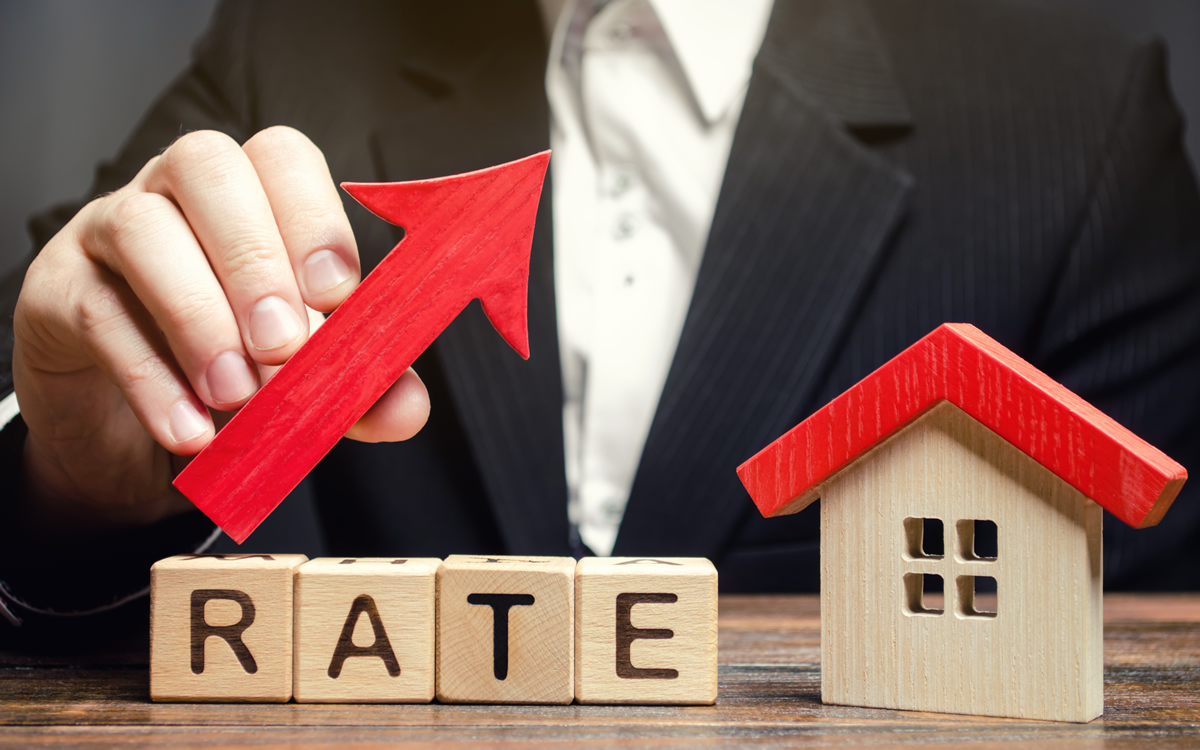 Recently, the real estate market has been incredibly active. In many neighborhoods, it seems that a for sale sign is scarcely placed in the front yard before multiple offers, even some above asking price, roll in. In many cases, this was made possible by relatively low mortgage rates, which enticed buyers to get into the market and make those offers. Recently, however, there have been concerns about the state of the economy and increased inflation – furthered by the recent news that the Federal Reserve has raised interest rates.
This increase has understandably left many potential homebuyers wondering – what does this mean for mortgage rates, and my ability to obtain the loan I need to purchase a home? It has also left sellers asking – will the increased rates mean fewer buyers? Will it be harder to sell? These are important questions to ask. While no one has a crystal ball, many remain hopeful that the real estate market will continue to thrive. Let's take a closer look at why together.
The Federal Reserve – Why it Matters
The Federal Reserve is the central bank of the United States, and among its many functions, it essentially guides the national economy. Part of that mission is keeping inflation under control. Recently, in an attempt to slow ever-increasing inflation, the Federal Reserve raised short-term interest rates by half a percentage point. Short-term interest rates are essentially the interest rates that banks charge one another for short-term loans.
It's been some time since the Federal Reserve has made a move of that nature – slightly more than 20 years in fact, with the last such increase occurring in 2000. The Fed also indicated that more adjustments may be planned before the end of the year. Certainly, this raises the question – what does this mean for mortgage rates?
Federal Interest Rates Vs. Mortgage Rates
It's important to understand that the Federal Reserve does not actually set mortgage rates – there is in fact no such thing as a "federal mortgage rate." Ultimately, the decisions of the Federal Reserve don't directly impact mortgage rates in the same manner as with other products, like savings accounts or CDs, for example. Mortgage rates generally respond both to the actions of the Federal Reserve, as well as to the general movement of both the United States and global economies, so there are many factors to consider.
Nevertheless, those in the mortgage industry do closely monitor the actions of the Federal Reserve, and certainly, how much buyers pay for a home loan is influenced by those decisions. As a very rough rule of thumb, for every one point increase by the Fed, your buying power goes down by $100,000.
When the Federal Reserve makes it more expensive for banks to borrow by setting a higher federal funds rate, the banks typically pass on those higher costs to their customers. This ultimately means that interest rates on consumer borrowing, which includes mortgage rates, tend to go up.
Keeping it in Perspective
While any increase in mortgage rates may not be welcome news for buyers, it's important to keep these increases in perspective. Historically, the current interest rate, which is around 5 to 6%, depending on whether you have a 15 or 30-year mortgage, is still very low and very favorable for buyers. At the end of the 1970s, for example, interest rates were hovering near 10%, only to ultimately reach an all-time high of about 16.5% in 1981 before eventually decreasing. Throughout the 1980s, however, mortgage interest rates remained near 10% – nearly twice what they are today.
Another potential silver lining is that increased rates may also mean increased inventory – which is certainly good news for buyers. While rates are still historically very low, the increase may nevertheless mean that there are more available homes to choose from, as the number of buyers in the market decreases overall. This could be a refreshing change of pace for those buyers who felt that they had minimal choices in a highly competitive market.
While this may not be the most welcome news for sellers, it's not necessarily bad news either. As rates are still relatively low, there will still likely be plenty of potential buyers out there. When the present market is compared to the course of the real estate market over the last several decades, now is still an excellent time to sell.
At GayRealEstate.com, we are passionate about helping LGBTQ home buyers and sellers through every aspect of the real estate process – and that includes more than just buying and selling. It also includes addressing the important issues in the real estate market that matter to you the most. We believe in the importance of connecting LGBTQ buyers and sellers with talented and dedicated agents who can help. We also believe in ensuring that our clients feel informed, prepared, and knowledgeable about all aspects of the real estate process. You deserve nothing less. Whatever your real estate needs, we're here to help.
Jeff Hammerberg is founding CEO of Hammerberg & Associates, Inc. Reach him at 303-378-5526 or [email protected].
Rain. On. Me? Flooding a common concern among buyers
Always ask your insurance agent if you have the coverage you need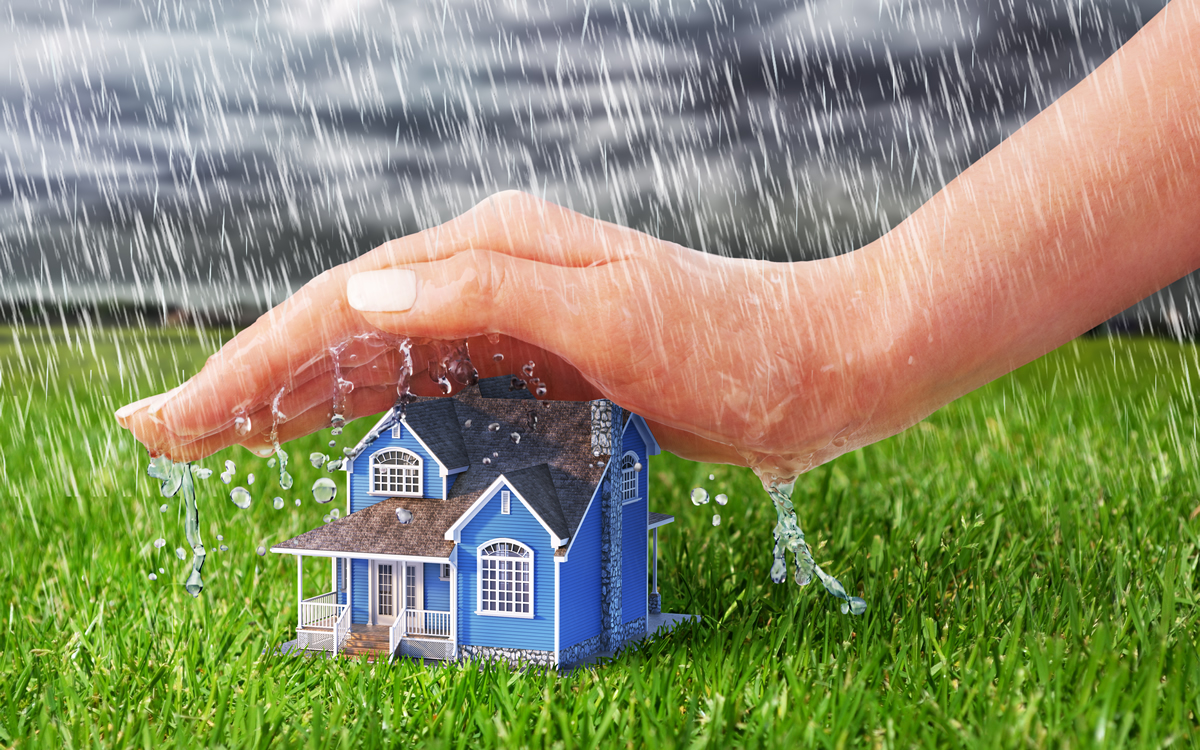 One of the many concerns buyers of homes and condos have are moisture intrusion and how well the building is prepared for floods, heavy rains, burst pipes and if they have installed sump pumps and other things to help with moisture intrusion.
To find out how to handle these situations I had a call with a local insurance agent and asked her to give me her advice about being able to make sure you are covered if there is any type of water event that costs you money as a home owner.
In a condo, you will have the master insurance policy that will help if something outside of the walls of your home causes a moisture intrusion. You will also have your own homeowner's insurance. The agent that I spoke to said to always make sure you SPEAK to your insurance agent and ask specifically about what is covered and what is not. Just getting an internet quote is not the same. There are also third-party companies that can help cover conditions that are considered "exceptions" by the insurance company so you are going to want be educated on that.
There is a difference between being in a flood plain, having a pipe burst, water leaking in around windows, having water back up into a home and having a sump pump fail. There is also a difference in the types of coverage you can get for these situations.
They are all filed under different types of claims, and you will want your insurance agent to walk you through the various types of protections you can purchase and if you need additional protection from a third-party company. A recent inquiry by a client of mine resulted in him being told that his property was not in a flood zone so the basement (which is finished) would not be brought back to its current condition. Only drywall would be replaced.
Always ask your insurance agent if you have the coverage you need and please shop around. Water issues seem to happen more frequently, so you want to be prepared. I am always available to discuss homeownership and how to make that happen – feel free to reach out.
Joseph Hudson is a Realtor with The Rutstein Group at Compass. Reach him at 703-587-0597 or [email protected].
Baltimore offers affordable alternative to D.C. real estate
One-third of city's structures lie within National Register Historic districts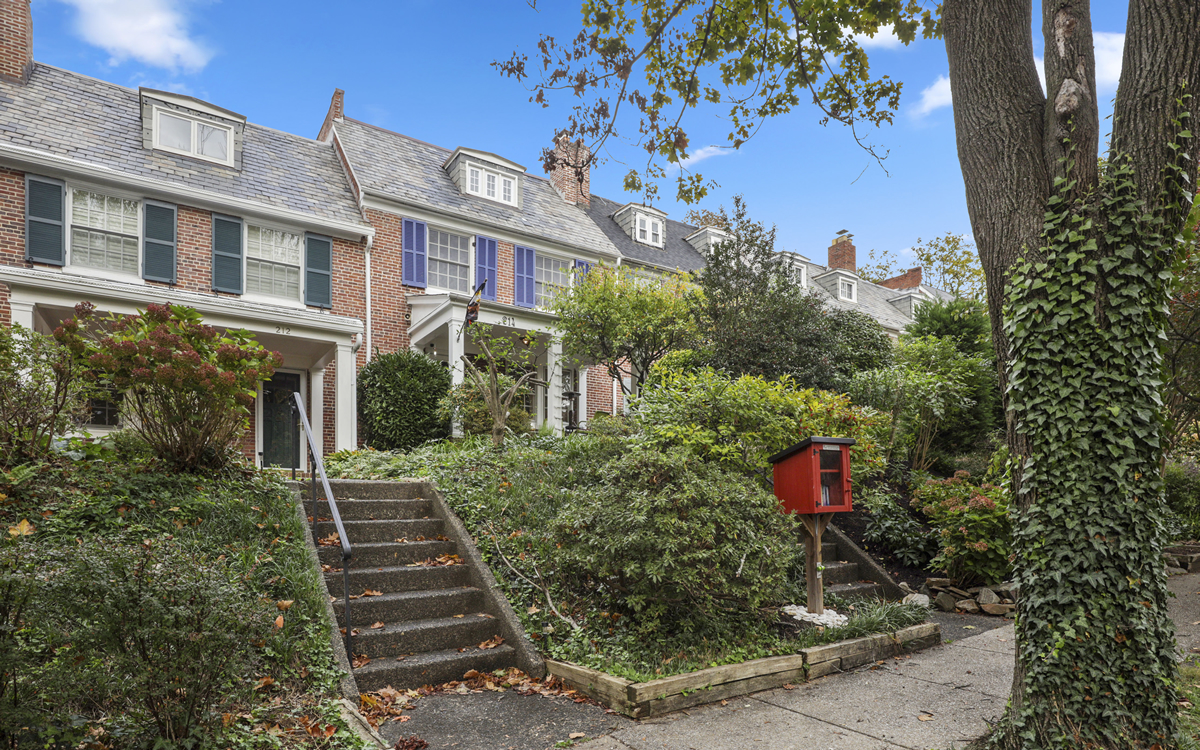 Move to Baltimore?
Are you one of the residents of the District who turn pale and woozy just by reading that question? If so, there's probably a lot you do not know about your next-door neighbor, just 35 miles to the north. So, recline on your fainting couch with a glass of water, and read on.
Baltimore was one of the nation's largest and wealthiest cities when D.C. was a swampy village where even members of Congress wouldn't live in the summer. As a result, more than one-third of Baltimore's structures — 65,000 of them — lie within 72 designated National Register Historic districts, more than any city in the country. Now you know why it's called "Charm City."
According to salary.com, the cost of living in Baltimore is currently 29% lower than in Washington. A District resident making $60,000 would see their disposable income rise by $12,800 just by making the move.
How would your quality of life change if you had nearly 30% of your income back, to spend as you pleased?
One of the greatest differences between the two cities is in the cost of comparable housing. Here are two head-to-head comparisons that illustrate the point.
In December of 2021, two townhouses went to settlement, one in Glover Park in D.C., the other in Baltimore's Oakenshawe neighborhood. The Glover Park beauty had 1,690 finished square feet above grade, the house in Oakenshawe had 1,981. Both houses were beautifully renovated and maintained. Both had private, lovely gardens for outdoor entertaining and front porches where neighbors interact on summer evenings.
The neighborhoods are very similar. Oakenshawe is a circa 1920 development near the main campus of Johns Hopkins University in North Baltimore, a National Register Historic District. Baltimore's Penn Station (commuter rail and Amtrak) is just 10 blocks away, and there's a free city bus line that originates at Hopkins and has a stop at the train depot.
Glover Park sold at $1.135 million. Oakenshawe's sale price? $430,000, at what was then a high price for the area. In March of this year a similar property with a freestanding garage, just a few doors down the block, sold for $447,000.
Want something more affordable? Last month, a 1,400-square-foot duplex townhouse in Fort Dupont Park sold in the District for $530,000. The home is in a transitional area — where some homes are newly refurbished and others are still in need of modernization — near I-295 and the Prince Georges County boundary. This house has been fully renovated.
Last week, a newly renovated duplex townhome went under contract in the Southwest Baltimore neighborhood of Irvington, a transitional neighborhood near St. Agnes Hospital, Mt. St. Joseph High School, and minutes away from I-95 and the boundary with Baltimore County. This house, just like its D.C. counterpart, has 1,400 square feet, a finished basement, new appliances, and a comfortable front porch. Two commuter rail stations are short drives away, each with free parking. It was listed at $224,900.
I am familiar with the Baltimore examples because in Oakenshawe, I was the listing agent, and in Irvington I am working for the buyers.
If you could get similar quality housing in neighborhoods of similar character and quality of life, but spend only 1/3 to 1/2 the amount, what would you do with the money left over every month?
Welcome to Bawlamer, hon.
Wayne Curtis has been a Baltimore Realtor since 1998 and is affiliated with the Roland Park office of Monument Sotheby's International Real Estate. He is an Accredited Buyer Representative, certified At Home With Diversity, and a member of the National Association of Gay and Lesbian Real Estate Professionals.