Navigating D.C.'s Airbnb rules & regs
Licensing, inspections, insurance and more before you can rent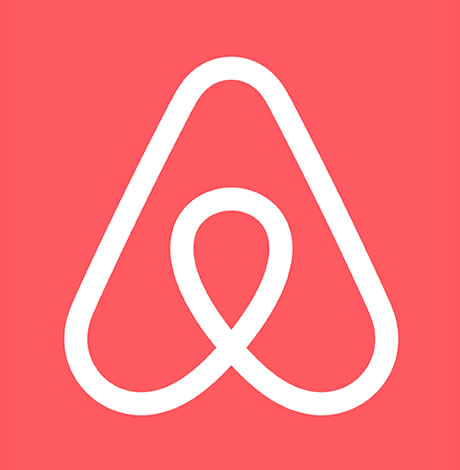 Have you ever awakened in the middle of the night and stumbled into the bathroom only to find a stranger there? If so, then either you were very drunk the night before and forgot who you brought home or you may be renting part of your home with Airbnb.
Airbnb, Inc. was founded in San Francisco in August 2008 as a peer-to-peer (P2P) service to make short-term housing available to business and vacation travelers who prefer the ambiance of a home to the sterility of a hotel. Properties are now available to rent in nearly 200 countries worldwide.
Eight years later, however, we are still struggling with the legality, security and logistics of having strangers in our homes, which prompted the Short-term Rental Regulation and Housing Protection Act of 2015 (DC B-414) to be introduced in the D.C. Council on Sept. 22, 2015 by then-Council member Vincent Orange. The bill would regulate transient housing accommodations offering stays of less than 30 days and is still under review by the Council.
In the interim, the Department of Consumer and Regulatory Affairs (DCRA) instructs a would-be Airbnb landlord to follow the current procedures for licensing a single unit property such as a house or condominium or, if applicable, a two-unit property such as the elusive rowhouse with English basement rental unit sought by many of today's real estate buyers.
Each D.C. rental property must be properly licensed, meet the requirements of the D.C. Construction Codes and fall within the guidelines of any restrictive covenants placed on the property by a condominium, cooperative or homeowners association. Potential Airbnb landlords are often disappointed to find that their condo, co-op and HOA rules require a minimum lease of 12 months and that short-term rentals are prohibited.
A Basic Business License (BBL) is required for each property. An application for a two-year BBL must be filed with additional supporting documents and fees totaling slightly less than $200.   
If you own your property as an entity such as a corporation, limited liability company (LLC) or partnership, then you may need to register with the Corporations Division of the DCRA before filing your BBL application.
If you plan to rent a D.C. property but are no longer a D.C. resident, then you must designate a registered agent (a person or entity physically located in the District) to receive official documents on your behalf.     
Your BBL application package must also include a Clean Hands Self-Certification form indicating that you owe no more than $100 to the District government, so pay those outstanding taxes and tickets before filing.
You may also need a registered Tax ID number, obtained by completing and filing a Combined Business Tax Registration Application with D.C.'s Office of Tax and Revenue. (You didn't think you'd get away without paying taxes, did you?)
A visit to the Rental Accommodations Division (RAD) of the Department of Housing and Community Development (DCHD) will be necessary to register your rental property and apply for a rent-control exemption.
Once your application is approved and your license is issued, your property will undergo a DCRA housing inspection to ensure it meets city codes for the health and safety of your tenants.  Any violations must be corrected within 45 days from the date your BBL was issued.
Yes, the process of legalizing your rental unit is a lot to take on, but before you curl up into the fetal position, here's the good news: There are companies you can pay to do all this for you.
Pay just $399 for a single unit, including filing fees, and firms like rentjiffy.com will handle the paperwork and inspection for you. For a nominal additional amount, they will even be your registered agent. And with a bit more money and time, they can help with a two-unit property that requires a Certificate of Occupancy.
But wait, before you sign up as a host:
• Check with your insurance company to determine what additional coverage will be necessary for providing short-term housing and dealing with potential damage to your property or injury to your guests;
• Speak with your tax adviser about the requirements for claiming rental income, depreciation and related tax deductions;
• Think about how you want to secure the property to prevent unauthorized access and monitor activities when you're not there; and
• Read the District's tenant's rights laws in case your short-term guest decides to stay indefinitely.
To be sure, red tape and risks are involved, but the financial rewards may outweigh them – if you can handle the stranger in your bathroom in the middle of the night.
Valerie M. Blake can be reached at 202-246-8602 or [email protected]. Each Keller Williams Realty office is independently owned and operated. Equal Housing Opportunity.
Tips for holiday home sales
Buyers at this time of year are more serious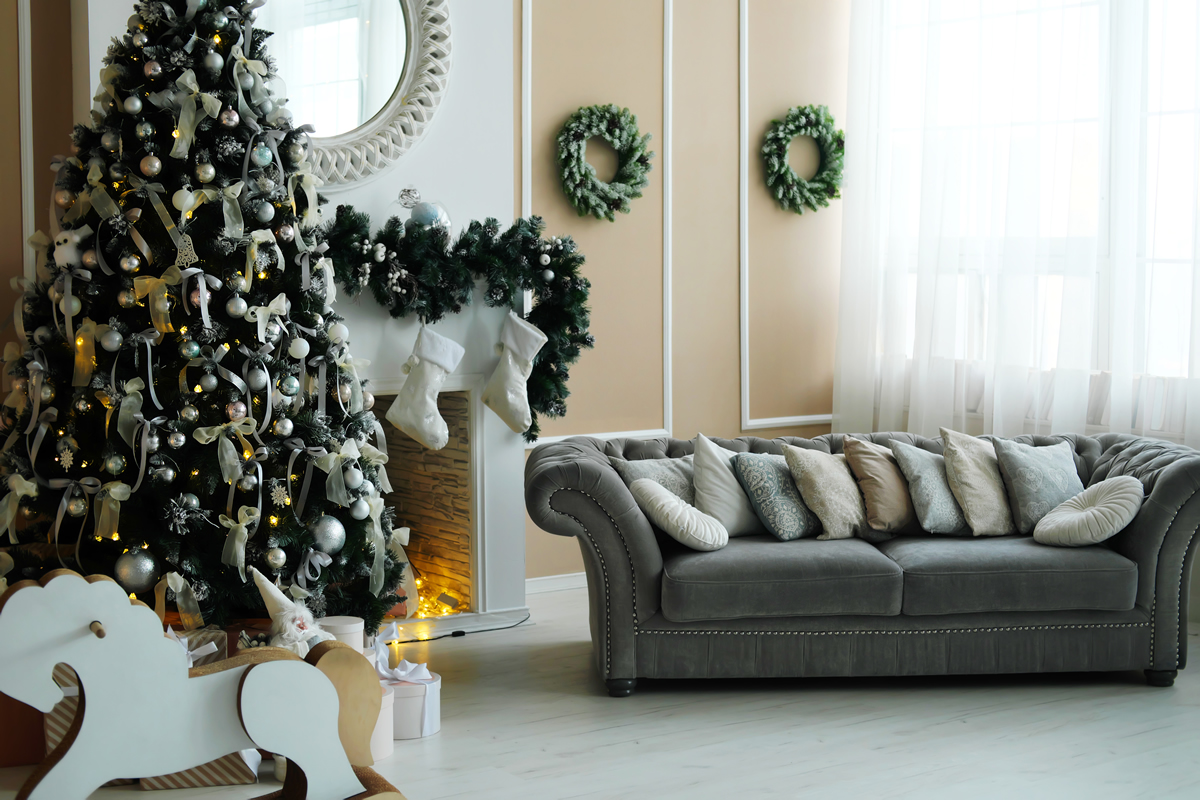 The holiday season is often considered a difficult time to sell a home – but sometimes it's necessary. For whatever reason, you may need to make a move quickly, and selling during the holiday months from November through January is your best option. If you find yourself in this situation, you should know that selling during the holiday season does have certain advantages.
Often, more than during any other time of the year, buyers are in the same situation as sellers – they are buying for a reason. It may be a relocation for work, it could be a move to be closer to an older family member, or any number of other reasons that require a move quickly. As a result, holiday buyers are more serious, and make more competitive offers, not to mention the fact that there is often less competition from other sellers because fewer homes are on the market.
If you find yourself needing to sell your home during the holidays, focusing on the advantages can be helpful, along with a few other tips, including:
• Add some holiday cheer to your home: Often, holiday decorations can add an extra spark of seasonal flair and can be quite helpful to sellers – provided that the decorations aren't overboard. Decorations that are too large or flashy may distract buyers and make your home feel crowded or cluttered. The right decorations, however, can be cheerful and bright and add some holiday spirit to your home that buyers enjoy.
• Create some curb appeal: The holiday season is a wonderful time to enhance your home's curb appeal with tasteful lights and other décor. It's also important if you live in an area where leaves fall from the trees to be certain to rake and maintain your yard and surrounding landscaping. Certainly, if it is icy or snowy, you should shovel your driveway and sidewalks and make sure your home is safe for potential buyers to visit. Additionally, bare trees often draw more attention to the exterior of a home, so ensuring that your paint is touched up, gutters are cleaned, and other exterior features are in good condition is important.
• Choose the right price point: Regardless of the time of year, pricing your home competitively will help to increase your chances of selling it quickly. Often, homes priced too high will linger on the market. The longer a home stays on the market, the more skittish some buyers become, and the lower the price may eventually have to go to ultimately sell it. Pricing your home competitively from the beginning can be very helpful.
• Remain accessible: The holidays can be a busy time, with many obligations and activities. As a result, it can often be more difficult than usual for real estate agents to arrange and schedule showings. Clearing your schedule as much as possible to accommodate agents and potential buyers can help to ensure that you get as many showings as possible, which will ultimately increase the chances of a quick and successful sale.
• Find the right real estate agent: The importance of this last tip can't be overstated. Finding an agent who knows and loves the community will help you to market your home effectively, highlight all of its selling points, and connect with the right buyer. At GayRealEstate.com, buyers and sellers across the country are paired up with LGBTQ-friendly agents who can help them achieve their real estate goals, and this can make all the difference between a smooth and successful selling experience, and a stressful one.
While these tips are intended to be helpful, it's also extremely important to consult with an agent who knows your unique market and can give you tips for your particular home. At GayRealEstate.com, we'd love to connect you with that agent today. Get in touch with us soon – we look forward to helping you reach your real estate goals.
Jeff Hammerberg is founding CEO of Hammerberg & Associates. Reach him at 303-378-5526 or [email protected].
To upgrade your home before selling or not? 
It often pays to invest in flooring, paint, countertops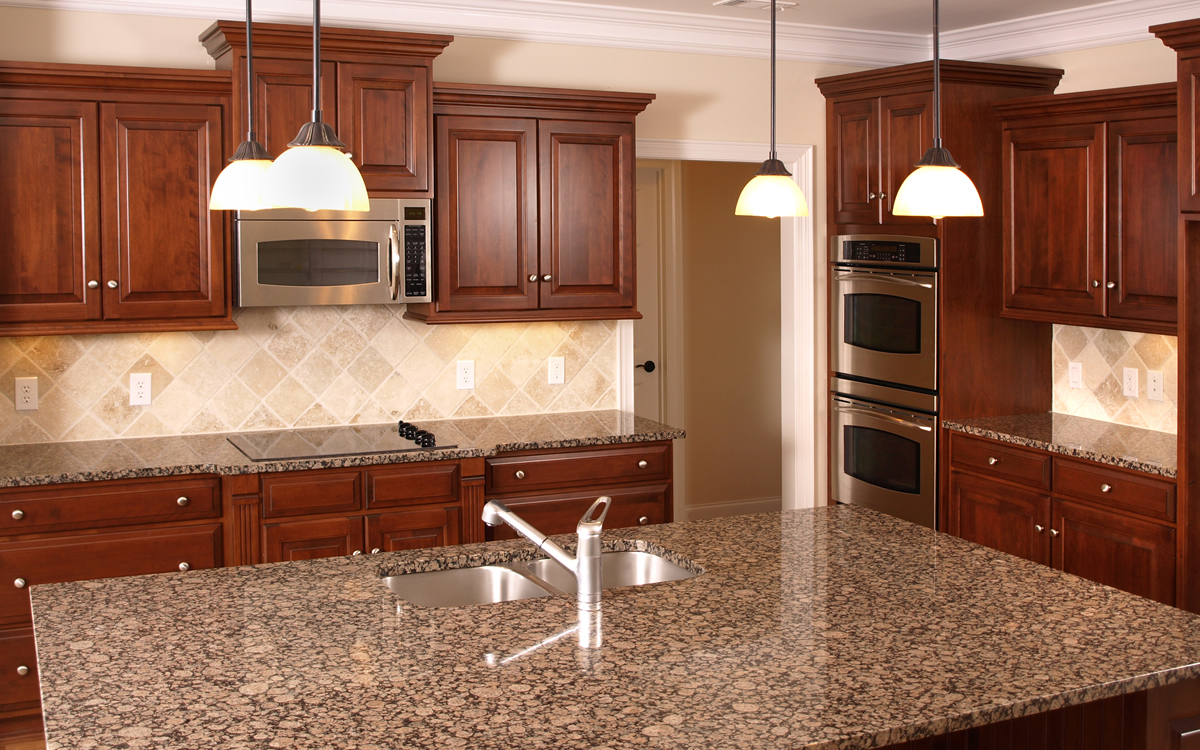 One of the biggest questions many homeowners have is: Do I need to upgrade my home before I sell it? Is the investment going to pay for itself? Should I make specific decisions about my home that a future buyer may or may not be happy with? There are arguments for and against making lots of upgrades. A decent Realtor can help their seller research how much various upgrades may cost, and what might give them the most bang for their buck.
Most people start their home search online. So, the photos for a home are in most cases the first impression that a potential buyer gets of a house. And as many people say, you never get a second chance for a first impression. Most Realtors will try to get their seller to at least get the house de-cluttered, vacant or just as clean as possible for photos. If it's in the seller's budget, do we want to replace appliances? Do we want to put in granite or quartz countertops? Does the bathroom need an updated vanity? What kind of lights and ceiling fans do we have? Obviously, it comes down to budget. And each seller will have a different circumstance.
For many people, hardwood floors are much preferable to carpet. In some cases, just putting in new carpet can be a great upgrade. But if you can afford it, putting in hardwood floors, or luxury vinyl plank flooring can be a nice upgrade. Cabinets – can be replaced, painted, or just fitted with new handles and knobs. Appliances, do we want stainless steel? Many buyers and renters prefer that.
The reality for most people is that the home search starts online. And if the photos don't look good, then there probably won't be much traffic through the house. And the less traffic there is, the less likely an offer will be made. Or the longer it will sit on the market.
If you have a house to sell, sometimes it's good to go look at what the competition is and try to decide how your house stacks up against what buyers are seeing. It is important to clean, de-clutter, and put your best foot forward. The spring market is not far away. If you have more questions about how to get your home ready to sell, feel free to contact me or your trusted Realtor.  
Joseph Hudson is a Realtor with the Rutstein Group of Compass. Reach him at 703-587-0597 or [email protected].
What homebuyers vote for
Location, style, and other factors to consider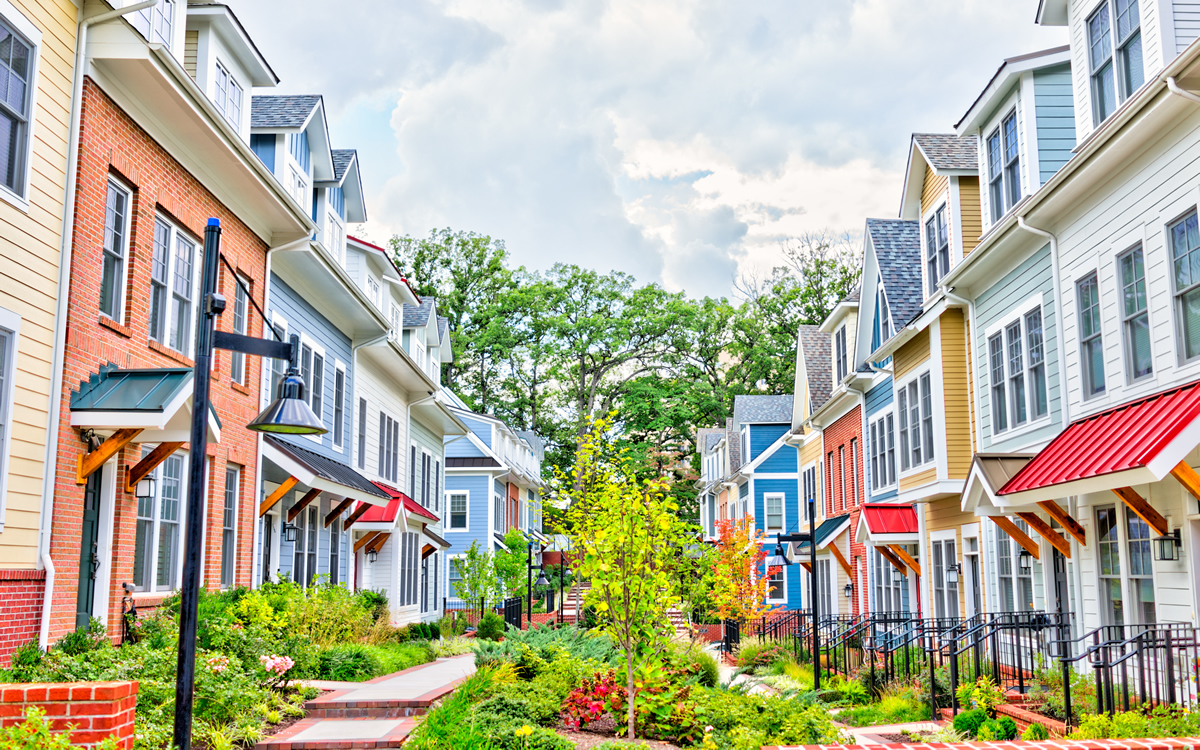 Next Tuesday, if we haven't already done so, we will be able to vote for congressional representatives, governors, state officials, mayors, attorneys general, council members, and more, depending on where we live. There may be new laws or resolutions in play as well.
Voting is a right not to be taken lightly and I encourage everyone who is eligible to do so. What I want to address this week, however, is what buyers vote for when selecting a home. Whether they choose their preferred candidates by internet or in person, it's important that information about the contenders is made available prior to selecting a favorite.
Location: When people move to the DMV from outside the area, I often hear, "I want to live in D.C." Many times, that sentiment changes when they find out how much house you can get for the money inside the District.
They may canvass Arlington County, the City of Alexandria, and Fairfax County in Virginia, and Montgomery and Prince Georges counties in Maryland, but some of those areas can be pretty pricey as well.
Nonetheless, voters research the credentials of their candidates, including proximity to work, quality of schools, crime rates, and nearby amenities.
Type: Once they have selected their location, price may also have an impact on the type of housing they choose. Up for debate are single family detached homes, townhouses and rowhouses, condominiums, and sometimes cooperatives.
Detached homes inside the Beltway seem to be reserved for those with the most money, whereas townhouses frequently represent our middle class. Condominiums are often preferred by the masses, especially if they are located near transportation and food. Cooperatives are lesser-known entities favored by some. It's nice to know that there are still people interested in cooperating.
Style: People often arrive with pre-conceived notions about the candidates for style of home here. Imagine coming from an area where the standard home is a 4,000-square-foot ranch with a white picket fence, located on a cul-de-sac and finding out it either needs to be custom built or is a two-hour commute to work.
Although our area caters to the 2,200 square foot, two-story colonial with basement, other entries in the detached home primaries may include two-level split foyers, Victorian four squares with wrap-around porches, multi-level splits, contemporaries with clean lines, and yes, the occasional ranch.
Running in the category of rowhouses and townhouses are bowfront and box front Victorians, flat-front Federals, Wardmans with covered front porches (named for architect Harry Wardman), and traditional or transitional homes that are in the "also ran" category because, like some politicians, nobody knows what they stand for.
In D.C., you can also find something innocuous that is simply a two-story box with no distinctive architecture or name, but with a purse-pleasing price. They may be old and nondescript, but they are dependable and plentiful.
Exterior: Our exteriors are transparent in how they present themselves to the public. We have the bricks – red, tan, white-washed, and painted in vibrant colors – or the sidings: wood, vinyl, aluminum, or Hardie plank. A few outliers in stone or stucco may garner some attention, too.
Porches and patios are popular, and yards always get a lot of votes. Some constituents consider roof decks to be only for the elites; however, the desire for a parking space is a unifying position throughout D.C. and in the downtown areas of proximate Virginia and Maryland suburbs.
Interior: Two major parties make up the interiors of our homes: the traditional floor plan party and the open floor plan party. The Green party, a third and smaller entity, features popular ideas that can transcend the other two parties, such as electric vehicle chargers, smart home features, and energy efficient systems and appliances.
Currently, the open floor plan party is polling ahead. It rejects a formal dining room in favor of a smaller eating area and a breakfast bar in the kitchen. This party's agenda can include luxury vinyl plank flooring that mimics driftwood, as well as a plethora of stainless steel appliances, white cabinets, solid surface countertops, and grey walls for a clean, sterile look.
The traditional party values the architecture, unpainted wood trim, original heart pine or red oak floors, and tiger oak fireplace mantels of early 20th century homes. Interiors may feature darker colors or wallpaper, with more emphasis on historical and institutional norms.
It remains to be seen what home buyers will vote for next, but I'll be keeping my eye out for the latest trends, hoping that our choices will remain diverse, vibrant, and welcoming.
Valerie M. Blake is a licensed Associate Broker in D.C., Maryland, and Virginia with RLAH Real Estate / @properties. Call or text her at 202-246-8602, email her via DCHomeQuest.com, or follow her on Facebook at TheRealst8ofAffairs.