FALL ARTS 2016: 'Cloud Nine' for theater lovers
'Angels,' 'Carousel,' 'Urinetown' and much more on D.C. stages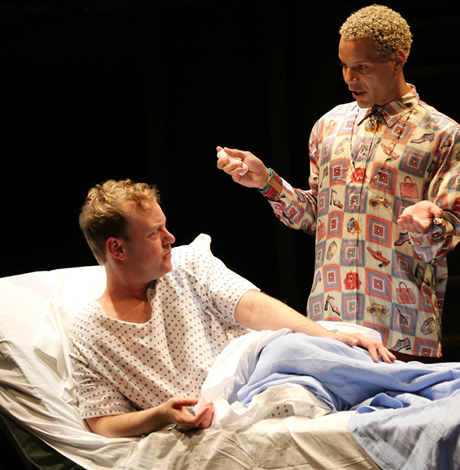 With its scores of transporting theatrical offerings there's something to suit all tastes: original works, national tours of recent Broadway hits and retooled chestnuts. Here are a few.
At Gala Hispanic Theatre, Helen Hayes Award-winning out director José Luis Arellano stages the world premiere "Cervantes: El último Quijote (The Last Quixote)" in Spanish with English subtitles (through Oct. 2). The new drama focuses on the most tempestuous periods in the great Spanish writer's life and the furious creativity of his final years. The top notch cast includes Luz Nicolas and out actors Eric Robledo and Erick Sotomayor.
Ford's Theatre's "Come From Away," (through Oct. 9), the uplifting Broadway-bound new musical tells the story of how a small Canadian town cared for 6,579 airline passengers stranded there on 9-11. The cast includes the exceedingly talented out Broadway veteran Jen Colletta.
Round House Theatre and Olney Theatre Center are co-producing out playwright Tony Kushner's Pulitzer Prize- and Tony Award-winning work "Angels in America: Part I: Millennium Approaches & Part II: Perestroika" (through Oct. 30). Set in mid-'80s New York, "Angels" explores sexuality, religion and politics at the beginning of the AIDS crisis. A strong cast includes local out actors Tom Story, Jon Hudson Odom, and Sarah Marshall who plays — among other parts — Mormon matron Hannah Pitt, executed spy Ethel Rosenberg and an Orthodox rabbi.
At Studio Theatre, out director Michael Kahn is staging Caryl Churchill's "Cloud Nine" (through Oct. 16), the work that put her on the map. This gender-bending experimental comedy is set both in Victorian era colonial Africa and post-sexual revolution 1970s London. The cast includes talented out actor Holly Twyford.
Shakespeare Theatre Company's out associate artistic director Alan Paul is helming a much anticipated "Romeo & Juliet."(Sept. 13-Nov. 6). After directing especially well-received musicals "Kiss Me, Kate" and "Man of La Mancha," this is Paul's first Shakespeare production at STC.
Theater Alliance presents the regional premiere of Kimber Lee's "brownsville song (b-side fortray)" (Sept. 15-Oct. 9). Directed and choreographed by Paige Hernandez, Lee's hopeful drama centers on life in the Brownsville neighborhood of Brooklyn where a senseless act of violence kills a young man and leaves his family to deal with the grief.
"Urinetown" (through Oct. 9) has come to Constellation Theatre. The Tony Award-winning musical is about a town whose dire water shortage prompts its plucky population to rise up against the evil corporation that has put a ban on private toilets. Constellation's artistic director Allison Arkell Stockman directs this seriously funny satire.
With "The Last Schwartz" (through Oct. 2), Theatre J puts the spotlight on family dysfunction. Deborah Zoe Laufer's absurd and thoughtful comedy follows the woes of a splintering Jewish family whose chances of coming back together appear slim to none. The production marks the D.C. area directing debut of the company's out artistic director Adam Immerwahr.
Woolly Mammoth Theatre Company's season opener, an absurdist comedy titled "Collective Rage: A Play in Five Boops" (Sept. 12-Oct. 9), features five women all named Betty who according to Woolly Artistic Director Howard Shalwitz "represent a wide range of feminine archetypes, each of whom feels trapped in a box of some kind."  The magic of the play lies in the transformative power of bringing them together around an absurd theatrical project and witnessing how they discover their truest selves by engaging with other women who are totally different." Penned by Jen Silverman, the world premiere is directed by Mike Donahue and boasts a fine cast including Beth Hylton, Dorea Schmidt, Natascia Diaz, Kate Rigg and Felicia Curry as the Bettys.
Signature Theatre opens the season with local playwright Audrey Cefaly "The Gulf" (Sept. 13-Nov. 6). Billed as a provocative comedy, it's the story of a lesbian couple played by Rachel Zampelli and Maria Rizzo whose fishing trip goes wrong when their boat breaks down and they become stranded far from shore. "The Gulf" is staged by out director Joe Calarco.
Theater J is offering "The Last Schwartz," an "absurd and thoughtful comedy about a dysfunctional Jewish family," through Oct. 2 and "The Christians," a "big play about faith in America and the power of religion to unite or divide" from Nov. 16-Dec. 11.  Drag ensemble the Kinsey Sicks return for "Oy Vey in a Manger" there Dec. 20-28. Details at theaterj.org.
Helen Hayes-winning out actor Rick Hammerly is directing Alfred Uhry's "Driving Miss Daisy" (Sept. 28-Nov. 6) as the Riverside Theater in Fredericksburg, Va. This tender exploration of the relationship between an elderly white woman and her black chauffeur in Atlanta stars Karen Grassle, best known as patient and resourceful Ma from TV's "Little House on the Prairie."Hammerly reports Grassle is lovely.
At Arena Stage, out artistic director Molly Smith is staging Rodgers and Hammerstein's "Carousel" (Oct. 28-Dec. 24) with a large cast lead by Arena veterans E. Faye Butler and talented out actor Nicholas Rodriguez. The beloved 1945 musical centered on the passionate union of bad boy carnival barker Billy Bigelow (Rodriguez) and millworker Julie Jordan, and features classic songs like "June Is Bustin' Out all Over" and "You'll Never Walk Alone."
In October, Capital Fringe presents Fringe POP (Oct.6-9), the first of a new annual project that explores ways of blending projections and live performance. Fringe POP explores how we experience public and private spaces by pairing films with 10-minute plays to create two distinctive presentations.
Broadway comes to D.C. this fall.  The Kennedy Center presents the national tour of "The Curious Incident of the Dog in the Night-Time" (Oct. 5-23). The multiple Tony Award-winning drama follows smart but awkward teenage Christopher who after being accused of killing a neighbor's dog embarks on an investigation that leads to a life-changing adventure."
And at National Theatre, the national tour of the multiple Tony Award-winning musical "Once" is slated for a short run (Nov. 25-27). Based on the Academy Award-winning film, "Once" is the story of an Irish musician and a Czech immigrant whose love of music draws them into a complicated romance.
And finally, for those who aren't yet politically sated, Washington Improv Theater presents its fourth edition of "POTUS Among Us" (Oct. 12-Nov. 6), a satire of the presidential election process where audiences help decide who becomes the next president. Wonder if any of the candidates will have orange hair?
In 'Trans Am,' a trans person telling a trans story
Lisa Stephen Friday shines in Keegan one-woman show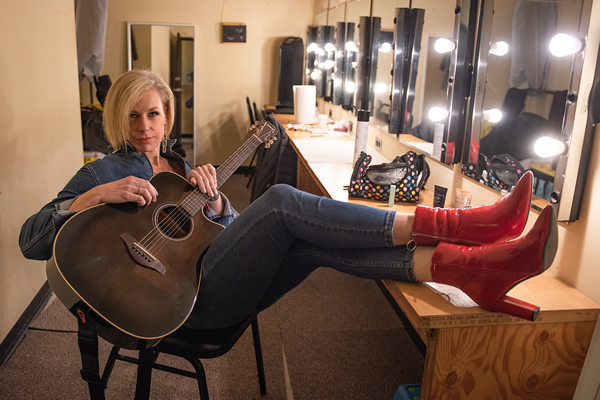 TRANS AM
Jan. 29-Feb. 26
Keegan Theatre
1742 Church St. N.W.
$55-$65
Keegantheatre.com
In the fall of 2020, Lisa Stephen Friday's one-woman show "Trans Am" premiered virtually at Keegan Theatre. "Honestly, streaming a dozen shows isn't something I want to do again. I was thrilled to do it but performing a live musical with no audience was daunting. Like performing to a black hole. Exhausting."
But now the trans woman performer is back at Keegan with a live world premiere of the same piece. "Trans Am" is 90 minutes of uninterrupted autobiographical stories and the music of Friday's cult-favorite NYC glam rock band Lisa Jackson & Girl Friday.
Her transition hasn't been easy and that's reflected in the work, but so is a happy default setting – Friday likes to laugh and make people laugh. The meat of the story is the intensity of time spent in the band, but also her youth in Georgia, other aspects of New York, and her move to D.C. "For me as a trans woman that story involves a very laborious journey to self-actualization. We live in a world that doesn't allow space for trans people. So, it's a lot," she says.
Work as a project manager for Barbizon, a leading provider of entertainment lighting systems, brought Friday to the DMV, specifically Dupont (Trump's election prompted a move from Alexandria to the gayborhood). She's currently dating a chef: "He's great at what he does and he's thrilled to see the show," she says.
BLADE: Was it tough writing a deeply personal show like Trans Am?
LISA STEPHEN FRIDAY: I wrote my story over five weekends. It was incredibly cathartic. There are fun memories with downtown queens, but also the time I went to the pharmacy and the pharmacist totally read me about getting hormones. That was jarring. It was definitely time for me to acknowledge the enormity of what it means to be trans in this country.
BLADE: Would you describe your professional experience as unique?
FRIDAY: Before transitioning, I went through the world as your typical 25-year-old cishetero male. Oblivious. I was a theater actor in New York, chasing roles like Chris in "Miss Saigon" or Marius in "Les Miz." These were my life goals. I look back and think how trite.
Coming out and transitioning meant I was no longer cast. The last time I went on an audition for musical theater was in 2003 for "Taboo" to play Boy George's friend Marilyn. The part went to a soap star. Instead, I found the downtown queer rock and roll scene. That's where I needed to be.
It took me a while to find clarity about who I was. A lot of what I talk about in the show is about finding that East Village crowd who said "honey, you're a woman." Surrounding yourself with community is the way to reach that.
BLADE: What's your history with "Hedwig and the Angry Inch."
FRIDAY: In the late '90s I asked to audition to replace Hedwig. In New York, they knew me as Steve Friday, a good rock and roll singer. I remember thinking I can't do this shit. No one knows that I sit around my house wearing women's clothes.
I cancelled those auditions because I was living in fear. For a while, I really regretted that. Then 20 some years later, I had an opportunity to do it at Keegan. But the pandemic stopped that.
The truth is I no longer feel that I need or want to play Hedwig. There is trauma in that story attached to medical transition. I'm a trans woman who has gone through all confirmation surgeries. I feel really uncomfortable standing on stage singing about an angry inch.
I know Hedwig's creators wrote that show from a loving place but it was written in 1998 and it's very dated. That said, it opened the door to a queer space in theater that didn't exist before.
Now with "Trans Am," Keegan can do something different. A trans person telling a trans story, which is a step forward from "Hedwig."
BLADE: With productions shutting down due to the Omicron surge, do you feel any trepidation about getting through the run?
FRIDAY: That fear is always there. For me it would be really disappointing. My life has been in the theater – performing or production. I'm hyper aware of everything the Keegan and all theaters are risking financially. So, I'm excited and grateful, but kind of walking on eggshells.
'Flight,' an astonishing tale told using diorama and figures
Afghan brothers embark on arduous journey to U.K.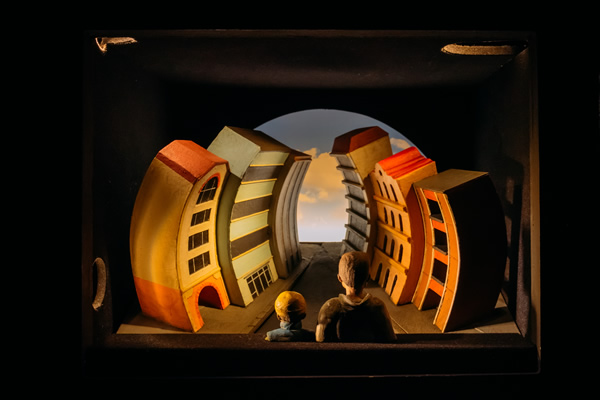 'Flight'
Through March 6
Studio Theatre's Stage 4
1501 14th St., N.W.
$42-$52
studiotheatre.org
I wish I could fly. It's a little boy's dream, and certainly one that would be helpful to young Kabir who along with his older brother Aryan is traversing thousands of miles escaping their battered homeland Afghanistan in search of a future in the U.K.
Their arduous journey is titled "Flight," an astonishingly moving tale told using diorama, tiny modeled figures, and voiceover. With neither live actors nor a traditional set, the Vox Matus (an innovative Glasgow-based theater company) production isn't Studio Theatre's typical offering, yet it serves as a compelling reopening lure after a long closure.
Despite seeming an ideal fit for the times, "Flight" wasn't crafted with pandemic in mind (it premiered at the Edinburgh International Festival in 2017). The hybrid theater/installation is a reassuringly distanced theater experience.
After ascending to Studio's third floor atrium, you're handed a boarding pass and in small groups beckoned up to Stage 4 where you're led to individual viewing booths. Then, seated comfortably and wearing head phones, you focus on over 200 small, brilliantly made dioramas, successively lit as they slowly pass by on a revolving carousel.
"Kabul, Tehran, Istanbul, Rome, Paris, London." The green-eyed orphaned brothers repeat their direct route to a better life with unyielding determination. And the more it's said, the more possible it seems. But minors traveling alone without passports is a perilous journey fraught with risk and miseries.
We meet Aryan and Kabir (voiced by Farshid Rokey and Nalini Chetty, receptively) just as they reach the Turkish coast and set sail to the E.U. in a rubber raft. Here, we're also introduced to the first of many faceless profiteers – ruthless but necessary to the journey – who gain from human desperation.
Soon the boys land in Greece and are forced into farm labor at meager wages. When the harvest ends, the brothers hop a truck to Athens. As they move onward, their longing to attend school in the West, London to be specific, grows more intense.
Throughout what becomes a two-year odyssey, they wear out multiple pairs of trainers, encounter harsh weather, exploitation, sexual violence, hunger, and the occasional random act of kindness. As kids, they take time for a game of soccer and a plunge in the sea at Nice. But inevitably, such moments are cut short by officials depicted as menacing, uniformed seagulls.
"Flight's" heavy themes and remarkable images blend well. The tiny tableaus chronicling the boys' flight fittingly range from extraordinarily realistic to fantastical, alternately portraying the vastness and claustrophobic aspects of their ordeal. The intricately made models' expressive faces, sometimes tear-streaked or bordering on joy, draw us to the likeable, intelligent brothers.
While Vox Motus' co-artistic directors Jamie Harrison and Candice Edmunds conceive, direct and design the company's innovative productions, collaboration with other artists is key to their success.
"Flight" is ably adapted by Oliver Emanuel from Caroline Brothers' 2012 novel "Hinterland." Enhancing the work's intimate storytelling are Simon Wilkinson's lighting design and composer and sound design by Mark Melville.
Each year more than 300,000 displaced children journey on their own. Behind that hideous number are individual stories; "Flight" effectively relays the personal story of two young Afghans, making them something other than a statistic.
After 45 minutes, the story ends. Slowly, you recede from the brothers' reality in which you've been deeply immersed. A silent, black clad usher gently taps you on the shoulder and leads you out of Stage 4. For past productions, the vast versatile space has credibly passed as a nightclub and a church basement, among other things. This time it's a window into an alternate world where a duly stamped official document means everything, sometimes including the difference between life and death.
'Nine Night' explores Jamaican custom of mourning
'Equally moving and hilarious in many parts'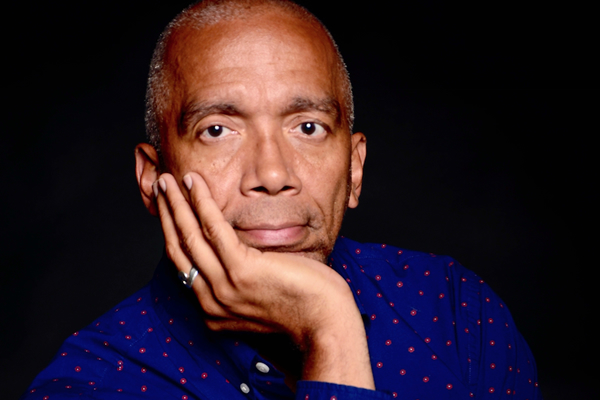 'Nine Night'
Through Jan. 30
(Begins streaming on demand Jan. 20)
Round House Theatre
4545 East-West Highway, Bethesda, Md.
$41-$56, and $32.50 (virtual)
roundhousetheatre.org
When Round House Theatre began making plans for the U.S. premiere of Natasha Gordon's "Nine Night," they asked out director Timothy Douglas to interview with the playwright about helming the production. "It's like we were separated at birth," says Douglas. "It felt right from the first moment we met on Zoom, and I when I learned Natasha wanted to work with me, I made it work."
A big success in London, "Nine Night" is a dramedy centered on the death of a family matriarch followed by the prescribed Jamaican tradition of exuberant mourning.
The end-of-life custom entails nine consecutive nights of serious partying to celebrate the life of the departed, but there's also a spiritual component. On the ninth night, it's believed that the spirit returns to its earthly dwelling. By celebrating and rearranging furniture, the revelers discombobulate the deceased so they don't want to stay, ensuring the spirit crosses over.
"In traditional Jamaican culture, nine night is a serious thing," explains Douglas. "And while I didn't set out to direct a dramedy. I found it equally moving and hilarious in many parts."
Gordon, the London-born playwright of Jamaican descent, possessed only a casual knowledge of nine night growing up. But when her grandmother died, her mother became overwhelmed with a devotion to cultural specificity, and the ritual was thrust on the family.
"From the playwright's perspective what happened was chaos," adds Douglas. "And going through that inspired her to write the play."
The work's central character draws from the Gordons' life experience straddling two different cultures. And while it was the play itself that really grabbed Douglas, he relates to that aspect too.
"It connected a lot of dots for me," says Douglas, 60. "Elders in my family are from the Caribbean and share similar ways of celebrating life and in particular the deceased. There was an immediate familiarity on a feeling level for me. And with every bit of specific research, it's unlocked things within in me rather than being introduced to me cold."
Douglas caught the theater bug in grade school, and it grew from there. When he attended Marymount Manhattan College it was transitioning from all women to coeducational, and though he was studying technical theater and not acting, he landed all the male leads in the college's plays.
It was a part during his last year at Marymount ("Beckett's 'Endgame' of all things," adds Douglas with a chuckle) that seemingly solidified his desire to be an actor. He went on to train at Yale followed by five or six years of acting professionally.
But then something changed. The director ardently explains, "I'm grateful to acting. It gave me focus, a way to communicate and navigate complicated life experiences. It saved my life." But after therapy and spiritual growth coupled with an epiphany experienced while acting in a play in West Hollywood, he knew it wasn't for him. He needed to direct.
While "Nine Night" has no LGBTQ characters as identified in the play, Douglas' upcoming project is a different story.
In spring, Douglas makes his first foray into staging opera with Terrance Blanchard's "Champion" at Boston Lyric Opera. It's based on the life of queer boxer Emile Griffith, the talented welterweight who regained the world championship in 1962 when gay sex was still classified as a crime in developed countries.
And to Douglas' astonishment, internationally famous mezzo soprano Stephanie Blythe is cast to play a supporting role in "Champion." He's both excited and terrified: "I'm incredibly lucky that she's a part of the production. But any hope of flying under the radar with my first opera is over."
At 18, Douglas made a beeline from Long Island to Manhattan. For many years he called New York home. Now he's in Boston where he is the distinguished artist in residence at Emerson College. But over the years, he's maintained a special relationship with the DMV. In addition to being sort of a staple at Round House, he's directed to much acclaim at Arena Stage, Studio Theatre, and Theater Alliance to name a few.
In fact, his professional directorial career kickstarted at D.C.'s Folger with "Richard III" in 1995.
"I was a complete unknown to them. I had no track record yet. But the Folger was at a point where they could take risks. They needed to replace a director, and on the recommendation of a costume designer who'd heard of me, Michael Tolaydo who played the production's titular role, agreed to take me on. That really changed things for me."
"Being pretty much a gun for hire, every time D.C. asks me back, I always say yes."