FALL ARTS 2016: 'Trans/Formation' experience
Voguing, lesbian self portraiture, Art All Night and more among fall exhibits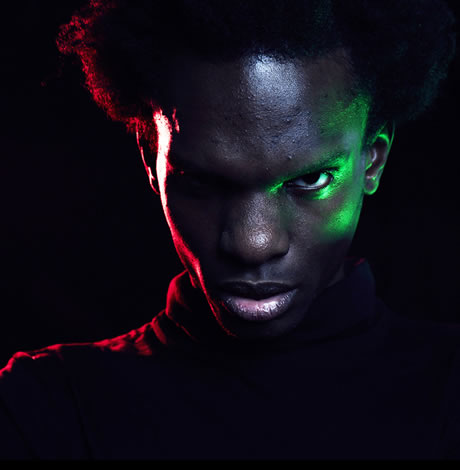 (901 New York Ave., N.W.) presents exhibits "Beyond Face Value" by Touchstone member artists in Gallery A, "Tutto sui Fiori" by Judy Giuliani in Gallery B and "The Thermal Zone" by Peter McCutchen in Gallery C through Sunday, Oct. 2. "Beyond Face Value"  explores the literal and figurative face of things. "Tutto sui Fiori" is a series of abstract flower paintings and "The Thermal Zone" focuses on Yellowstone's Thermal Zone. McCutchen and Giuliani will give an artist talk on Sunday, Sept. 25 at 2 p.m.
Art All Night, an overnight arts festival, is Saturday, Sept. 24 from 7 p.m.-3 a.m. at various locations in the neighborhoods of Congress Heights, Dupont Circle, H Street, North Capitol, Shaw, Van Ness and Tenleytown. Artwork on display will be a mixture of painting, photography, sculpture, crafts, fashion, film, poetry, music, dance, theater and more. A complete list of artists and a schedule of exhibits and performances are to be announced. Admission is free.
Out artist Gordon Binder presents his exhibit "Skylines and Treelines," a city-themed, oil-based artwork, at Studio Gallery (2108 R St., N.W.) from Wednesday, Sept. 28 through Saturday, Oct. 22.
Artists & Makers Studios (11810 Parklawn Dr., Rockville, Md.) presents "Trans/Form.ation" through Wednesday, Sept. 28. The three-gallery exhibit challenges the concepts of form based on a generic dress form. Artists involved include Meaghan Busch, Amelia Hankin Cashin, Minji Kim, Jun Lee and more.
VisArts Emerging Curator Program presents "Noise, Body, Music," an exhibition that features work from queer and gender non-conforming artists in the disciplines of visual art, dance, punk and experimental electronic music, at VisArts at Rockville (155 Gibbs St., Rockville, Md.). There will be an opening party on Friday, Sept. 16 from 7-11 p.m. Local queercore/transcore punk band Homosuperior will perform. Cyber-noise artist Fire-Toolz, trans-disciplinary dance group Antibody Corporation and nihilist queer revolt music artist Luwayne Glass, known as dreamcrusher, will also perform. The exhibition is on display through Sunday, Oct. 16. Admission to the opening party and exhibition is free.
The Center for Black Equity hosts "Our Lives, Our History, Our Museum," an LGBT celebration of the opening of the National Museum of African American History and Culture, at Human Rights Campaign (1640 Rhode Island Ave., N.W.) on Wednesday, Sept. 21 from 7-9 p.m. Singer and LGBT activist Frenchie Davis will perform. Refreshments will be provided. The National Museum of African American History and Culture opens on Saturday, Sept. 24.
The Zenith Gallery presents "Humor Heals," a comedic take on classic artworks, at 1429 Iris St., N.W. from Sept. 23-Oct. 29. Artists included in the showcase will be Caroline Benchetrit, Elissa Farrow-Savos, Stephen Hansen, among others. There will be a "meet-the-artists" receptions on Friday, Sept. 23 from 5-9 p.m. and Saturday, Sept. 24 from 2-6 p.m.
The National Museum of Women in the Arts (1250 New York Ave., N.W.) hosts Smithsonian magazine's 12th annual Museum Day Live on Saturday, Sept. 24.from 10 a.m.-5 p.m. A special exhibition Alison Saar in Print will be on display for the day, which showcases Saar's prints from throughout her career. The promotion is free of charge and includes tickets for two for free admission to a number of museums.
D.C. Design House holds its ninth annual showcase from Oct. 1-30 at 2509 Foxhall Rd., N.W. Local decorators will transform 21 spaces inside and outside the home. Designers included this year are Charles Almonte, Kimberly Asner, Barbara Brown, Rachel Dougan, Blake Dunlevy & Gina Palmer, Eve Fay, among others. Preview day is on Saturday, Oct. 1 from 1-4 p.m. Tickets are $60. The showcase will be open Saturday and Sunday from noon-5 p.m., Tuesday-Friday from 10 a.m.-3 p.m. and closed on Monday. Tickets are $35.
The Kreeger Museum (2401 Foxhall Rd., N.W.) opens its exhibit "Smith | Paley," a collaboration between artists Clarice Smith and Albert Paley, on Monday, Oct. 7. The exhibit features a group of Smith's paintings, including "Gallop," and a selection of Paley's sculptures, including "Albert Paley on Park Avenue." The exhibit runs through Friday, Dec. 30. Admission is $10. Admission for seniors and students is $7.
The Smithsonian's National Museum of African Art holds its inaugural African Art Awards Dinner at the Smithsonian's Arts and Industries Building (900 Jefferson Dr., S.W.) on Friday, Oct. 28 from 6:30-9:30 p.m. Nigerian artist Yinka Shonibare will be honored along with contemporary artist and LGBT advocate Ato Malinda and CEO of Kenya's Safaricom and philanthropist Bob Collymore. CNN news anchor Isha Sesay will host the event. Food will be provided by celebrity chef Marcus Samuelsson. Tickets are $500.
On Oct. 15 from 6-9 p.m., the museum will present Keith Holt and the House of Ebony in "Voguing Showcase: Un Ballo in Maschera." After a screening of the film "Un Ballo In Maschera," Holt and his company will perform as part of an outreach event to the local LGBT community.
Newseum (555 Pennsylvania Ave., N.W.) presents "Refugee," a photography exhibit that explores the journeys of refugees from across five continents, from Nov. 18-March 12. Photographers Lynsey Addario, Omar Victor Diop, Graciela Iturbide, Martin Schoeller and Tom Stoddart are featured in the exhibit. Adult tickets are $22.95, senior tickets for individuals 65 and older are $18.95 and youth ages 7-18 are $13.95. Children are free.
"The Art of Romaine Brooks," featuring androgynous works by the legendary out painter, is nearing the end of its run. It opened in June at the Smithsonian American Art Museum and continues through Oct. 2.
BMA exhibit traces friendship between Matisse and Etta Cone
Baltimore collector helped build world's preeminent repository of French master's work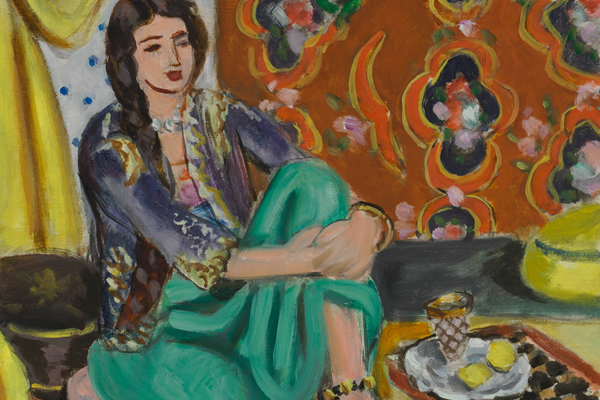 The Baltimore Museum of Art is the world's most important repository of French modern master Henri Matisse's work and this fall, a new exhibition will explore the friendship between the artist and Etta Cone, the Baltimore collector who befriended Matisse in 1906.
The two maintained a close 43-year friendship, during which time Matisse traveled to Baltimore and created works with Etta and the BMA in mind. Etta and her sister Claribel ultimately collected about 700 of Matisse's works, according to the BMA, including Blue Nude (1907), The Yellow Dress (1929-31), and Large Reclining Nude (1935).
This new exhibit, "A Modern Influence: Henri Matisse, Etta Cone, and Baltimore" will trace their friendship through letters they exchanged and includes more than 160 paintings, sculptures, prints, drawings, and illustrated books.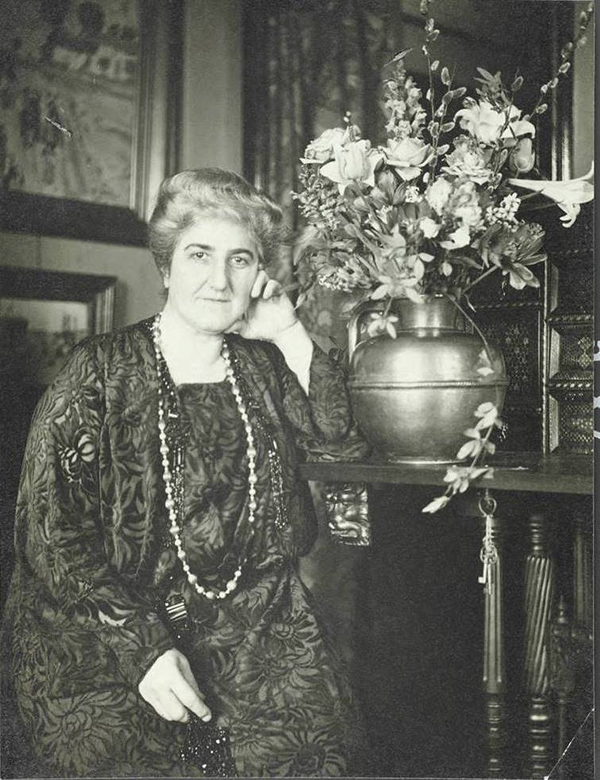 "For years, scholars have debated the purchases made by both Cone sisters, with much more credit given to the important acquisitions of major paintings by older sister Claribel," the BMA said in a statement. "'Modern Influence: Henri Matisse, Etta Cone, and Baltimore' will for the first time fully recognize Etta's achievements as a collector and acknowledge her role in building the majority of the sisters' Matisse collection, particularly the sculpture, drawings, and prints."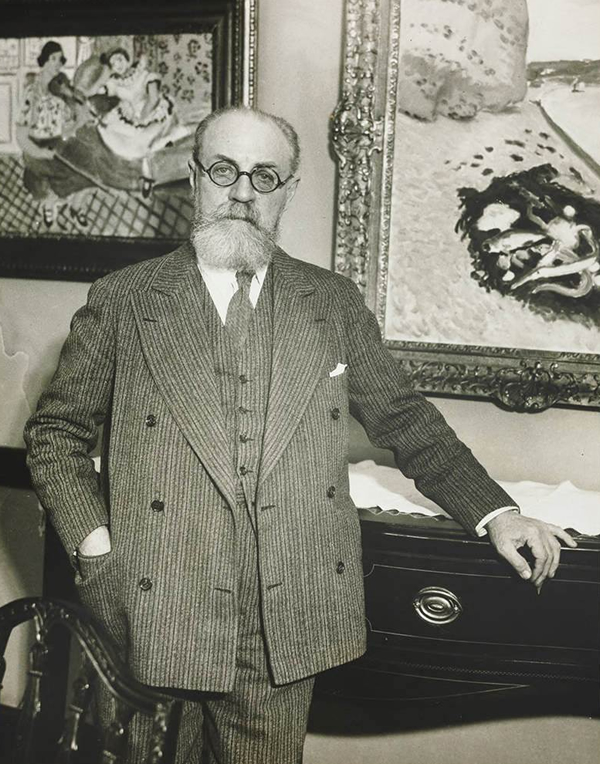 "Etta Cone and Matisse shared a love of gesture and the female form, expressed not only through her collection of his major paintings, but through an early and sustained interest in his print making and drawing practices. The exhibition begins with work on paper and ends there as well," said Leslie Cozzi, BMA associate curator of prints, drawings, and photographs.
The exhibition will feature a large selection of drawings, including masterpieces that are rarely on view due to light exposure restrictions, the BMA announced.
"Etta Cone's dedication to art, and to Matisse's work in particular, has had a profound impact on the BMA and the focused and studied ways in which the museum continues to develop its collection. The forthcoming exhibition captures the exciting possibilities that can be achieved when artists, collectors, and public institutions join in a shared vision and commitment. We are delighted to present visitors with the incredible story of Etta Cone and the significant works of art that she brought to our museum, and to have this exhibition serve as a prelude to the presentations, programs, and publications that we'll be able to create through our soon to be opened Ruth R. Marder Center for Matisse Studies," said Christopher Bedford, the BMA's Dorothy Wagner Wallis Director.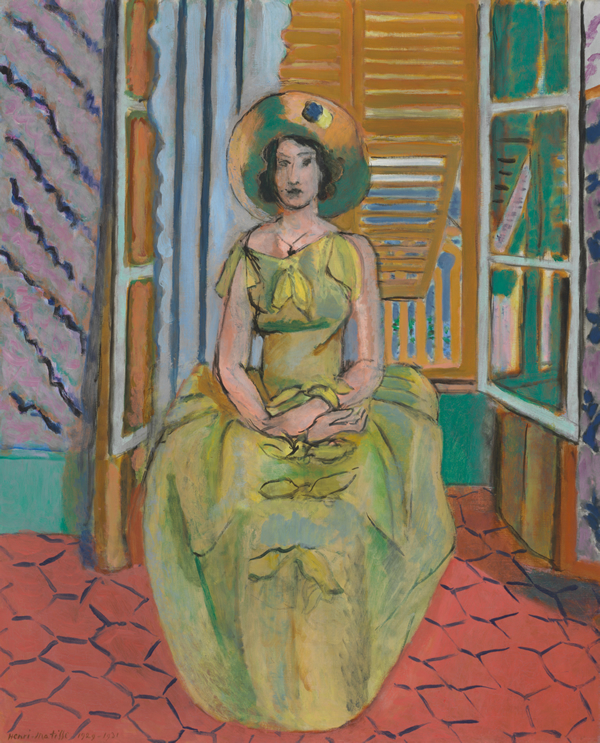 The Marder Center, which is scheduled to open in December, will present the breadth of the BMA's Matisse holdings, while supporting the development of new scholarly publications that advance discussions on the trajectory of modern art, according to a statement.
"A Modern Influence: Henri Matisse, Etta Cone, and Baltimore" opens Oct. 3 and will be on view until Jan. 2, 2022. Tickets are available through artbma.org. Prices are $15 for adults, $13 for seniors, $12 for groups of 7 or more, $5 for students with ID, and $5 for youth ages 7-18. BMA Members, children ages 6 and under, and student groups are admitted free. For more information, call 443-573-1701.
A slow return to normal for area museums
National Gallery remains closed, but others have reopened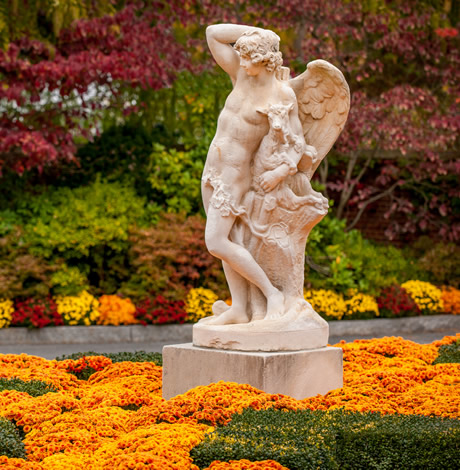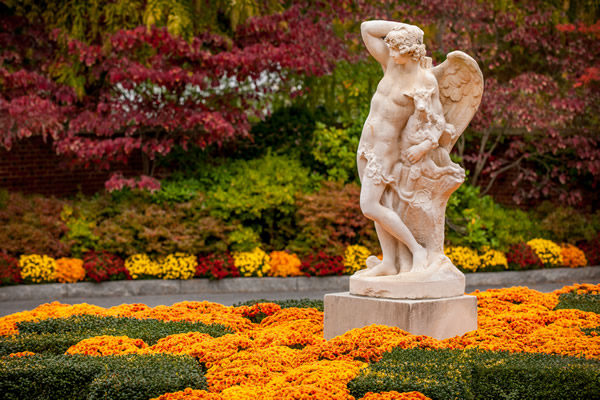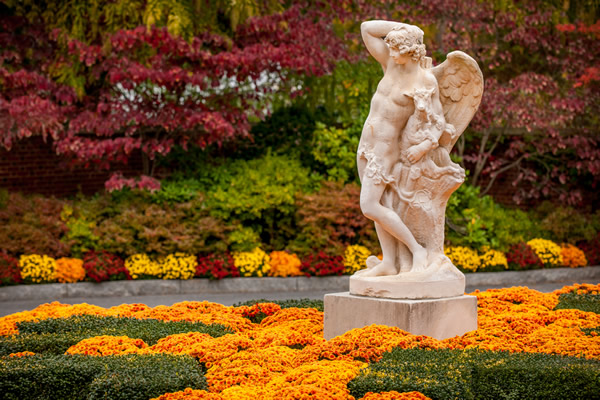 The Smithsonian Museums remain closed and the National Gallery of Art recently announced it would not open in time to commemorate its 80th anniversary. But the good news is that with COVID restrictions slowly lifting, some area museums are looking at reopening events while others have already opened their doors .
Below is a smattering of area museums that have reopened. Be sure to check with each museum directly before making plans.
• The National Zoo and the National Air and Space Museum's Steven F. Udvar-Hazy Center in Chantilly reopened on July 24.
• The Smithsonian American Art Museum, the National Portrait Gallery, the National Museum of African American History and Culture, the Renwick Gallery, The National Museum of American History and the National Museum of the American Indian reopened back in September.
• The National Gallery of Art's sculpture garden reopened last month.
• Hillwood Estate, Museum and Gardens reopened last week.
• The National Museum of Women in the Arts has also reopened.
• The International Spy Museum reopened in January.
National Portrait Gallery art competition now open
Expert panel seeks entries that broaden the definition of portraiture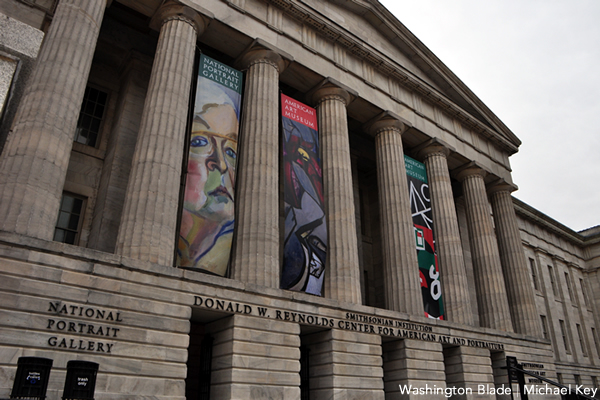 The Outwin Boochever Portrait Competition hosted by the Smithsonian National Portrait Gallery is open for submissions until Friday, Jan. 29.
This competition seeks entries that broaden the definition of portraiture with images and media that reflect the country's diversity as represented through the identities of the artists and subjects as well as their varying backgrounds depicted.
Artists 18 and up who are living and working in the U.S. and its territories are invited to submit one portrait to be reviewed by a panel of experts. First prize is $25,000 and a commission to portray a remarkable living American for the gallery's collection.
The finalists' and prizewinner's works will be included in The Outwin 2022: American Portraiture Today exhibition to be displayed at the National Portrait Gallery April 30, 2022 – Feb. 26, 2023, before continuing on to other cities.
For more information, and to submit works electronically, visit portraitcompetition.si.edu.