February 3, 2017 at 4:33 pm EST | by Palmer Shepherd
At the intersection of Muslim, LGBT communities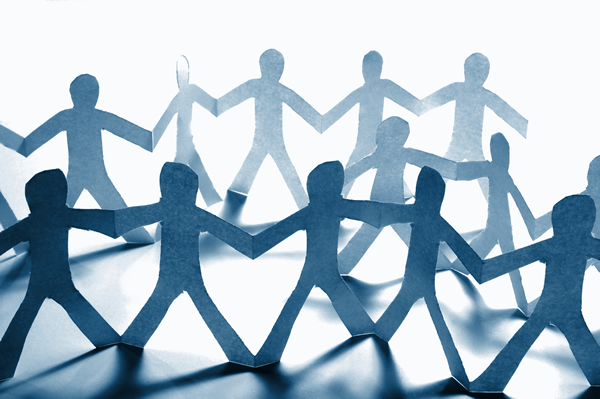 I believe hate is hate. In Shannon Gilreath's Islamophobic opinion piece, "Europe's Islam problem and U.S. immigration policy," instead of focusing on challenges with immigration policy, Gilreath instead attacks an entire religion and infers that all Muslims are instructed by the Qur'an to engage in conquest and murder. Gilreath, a professor of law promoting an anti-Muslim bias, inaccurately infers through an uneducated understanding of Islam and events from different geographic situations, painting in broad-brush fashion, that all Muslims are mass murderers and terrorists. As a member of the LGBTQ Muslim community, I have seen this type of attack become common during the most recent election cycle among many of the Republican candidates, including our new president. Being at the intersection of the Muslim and LGBTQ communities can be challenging where we face biases and assumptions from both communities. However, I am disappointed that it is coming from within the LGBTQ community, who should recognize when an attack in based in bias and hate.
I understand that the actions of a few extremist groups creates a great amount of fear. However, Gilreath neglects to mention that the biggest victims of the extremist attacks around the world are Muslims. Not only are Muslims dying, but our faith, the very thing many of us turn to during difficult times, is being perverted into something we are unable to even recognize through these heinous acts of terror. The author attacks liberals for having "a rather unreflective commitment to the defense of religion at all costs." Islam has been around for hundreds of years and is practiced by over 1.6 billion individuals. Both President George W. Bush and President Barack Obama, upon reflection, have voiced defense for Islam, they realized that it is a small portion of the population that is trying to use a version of the religion as a tool for their destructive and violent ends.
Gilreath says he has read the Qur'an cover to cover, but has he understood it?  Did he ask any scholars the meaning behind the words? Did he consider talking to any of the LGBTQ Muslim scholars who have written on both the challenges and joys of our faith? Did the author know that the word homosexual does not occur in the Qur'an? Does the author know how many times the word love occurs in the Qur'an? In my experience, I've seen all of the holy texts from Abrahamic religions interpreted for both good and bad depending on who is doing the reading. The Bible, The Torah and The Qur'an offer their readers places to find peace if they are looking for peace, or can be twisted to be a justification for violence and oppression. Did Gilreath read ayat (verse) 13 from Surah Al-Hujarat? This verse says "O humankind, We have created you a single male and female (Adam and Eve) and made you into nations and tribes and communities, that you may know one another. Really, the most honored of you in the sight of God is the most righteous of you, and God has all knowledge." This verse is important to Muslims because it tells us to reject divisions based on race, politics, tribes, geography, culture, society and for some people our understanding includes divisions based on sexuality and gender.
I have been blessed to be connected to my community in many ways, including as a co-chair of the LGBTQ Muslim Retreat. A yearly event where my community comes together to learn, connect, network and pray. We are a beautiful group of LGBTQ+ people that include Sunni, Shia, Sufi, practicing, non-practicing, those focused on the spiritual, those focused on the ritual, those focused on using our faith to be better people.
It is disappointing that in the current political climate it was deemed appropriate to run an opinion piece that continues to fuel the flames of Islamophobia. This president and his cabinet have a history of both anti-LGBTQ and anti-Muslim efforts and we should be bringing our communities together and protect those that are being oppressed. In this time of great political challenges we need to not succumb to those who would drive a wedge between our diverse communities and recognize our common humanity.
Palmer Shepherd is former co-chair of the LGBTQ Muslim Retreat and a fellow with the American Muslim Civic Leadership Institute. The LGBTQ Muslim Retreat is a program of the Muslim Alliance for Sexual and Gender Diversity.