February 17, 2017 at 11:36 am EST | by Mariah Cooper
Eva Green and Gemma Arterton to star in Virginia Woolf lesbian drama
Eva Green and Gemma Arterton will play lesbian lovers in an upcoming film based on novelist Virginia Woolf's life, according to Variety. 
Green has been tapped to play Woolf and Arterton will play opposite her as writer Vita Sackville-West.
The film, set in London in the 1920s, will be directed by  Chanya Button. Button also co-wrote the screenplay with Eileen Atkins, writer of the stage play "Vita & Virginia" for which the film will be based.
In an interview with Screen Daily, Button says the film will be " a visceral love story."
"We so often associate women of the past with oppression, bound by the duties of marriage, propriety and domesticity; but what 'Vita & Virginia' offers is an example of a relationship where bold, brilliant women bent these institutions to their will at great personal cost," Button says.
Woolf and Sackville-West had a secret affair for more than a decade. Woolf's novel "Orlando," a story about a man who wakes up as a woman, is credited as being inspired by Sackville-West.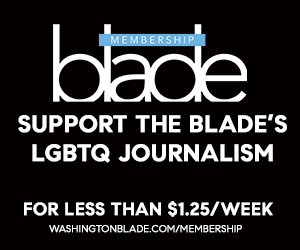 Sign Up for Blade eBlasts