Salvadoran LGBTI activists seek justice for murdered trans women
Yasuri and Daniela killed in San Luís Talpa on Feb. 18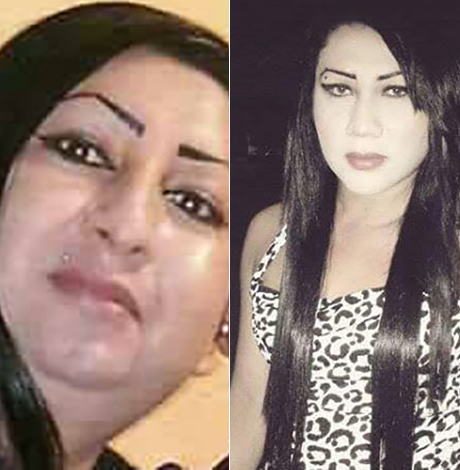 The victims who have been identified as Yasuri, 29, and her friend Daniela, 22, had attended a dance that took place in the municipality of San Luis Talpa. According to the victims' friends, a group of young men approached them with the intent of overpowering them and took them from the area. They were found dead a short time later with gunshot wounds to their faces, according to witnesses who said they were shot from a gray vehicle.
"I urge all of the appropriate institutions to provide individual and collective justice, to classify all these hate crimes and to provide protection and reparation to family members and the rest of the victims of our LGBTI community," said Tatiana Molina, a trans woman and independent activist.
An amendment to Article 129 of the penal code that increased the penalty for aggravated murder that is motivated by a victim's racial, ethnic or religious identity, political affiliation, sexual orientation and gender identity or expression to 60 years in prison took effect more than a year ago. Article 155 of the penal code considers threats based on race, ethnicity, sexual orientation and gender identity as an aggravated threat and punishes those who commit them with 3-6 years in prison.
Ambar Alfaro, coordinator of the Permanent Table for a Gender Identity Law in El Salvador, said that the country finds itself in a situation of extreme violence where death is unfortunately no longer a matter of if. She told the Washington Blade that trans people are three times more likely to become victims of this violence because of the "heteronormative and patriarchal system."
Another factor that concerns LGBTI activists is the lack of respect in the Salvadoran media when it covers or broadcasts the news.
Xavier, a volunteer for the Generation of Trans Men of El Salvador, told the Blade that this has a negative impact. He said coverage that refers to the victims as men dressed as women and not trans women misinforms the population.
Xavier and other activists said it remains to be seen if the NCP will continue investigating whether to classify this case as a hate crime, even though it has a legal basis to apply the full weight of the law. They also said they hope the authorities will find the perpetrators and prosecute them.
Editor's note: LGBTI activists and organizations said on social media that another hate crime has taken place in San Luis Talpa. The victim's name is Elizabeth and she was a trans woman from the area.
Activistas LGBTI salvadoreñas exigen justicia por mujeres trans asesinadas
SAN SALVADOR, El Salvador — En la noche del pasado 18 de febrero, un nuevo crimen de odio anti-transgénero se registró en el país; pero la Policía Nacional Civil (PNC) lo reportó como un homicidio de dos hombres que vestían ropas de mujer en el centro de San Luis Talpa, departamento de La Paz.
Yasuri de 29 años y su amiga Daniela de 22 años habían asistido a un baile organizado en la localidad de San Luis Talpa. Según amistades de las víctimas, unos chicos jóvenes se acercaron a ellas con el fin de conquistarlas y se las llevaron del lugar. Minutos más tarde fueron encontradas muertas con impactos de bala en el rostro que según testigos se les propinaron desde un vehículo gris.
"Insto a todas las instituciones competentes de propiciar justicia individual y colectiva, a que esclarezcan todos esos crímenes de odio, además que brinden protección y reparación a familiares y al resto de víctimas de nuestra comunidad LGBTI," comenta Tatiana Molina, mujer transgénero y activista independiente.
Hace más de un año, se realizó una reforma en el código penal, en específico el artículo 129 que aumenta la pena hasta 60 años de cárcel cuando se cometa homicidio agravado motivado por odio racial, étnico, religioso, político, orientación sexual, identidad o expresión de género. Y en el artículo 155 en el que si una persona amenaza a otra, motivado por discriminación racial o étnica o por el hecho de su orientación sexual e identidad de género se considera una amenaza agravada y se penaliza con cárcel de 3 a 6 años.
La coordinadora de la Mesa Permanente por Una Ley de Identidad de Género en El Salvador, Ambar Alfaro, considera que el país está sumergido en una situación de violencia extrema donde lastimosamente la muerte ya no es cuestión de asombro. Ella dijo al Washington Blade que las personas trans son tres veces más vulnerables a esta violencia debido "al sistema heteronormativo y patriarcal."
Otro factor que preocupa a los activistas LGBTI es la falta de respeto de los medios de comunicación salvadoreños, al hacer cobertura o transmitir la noticia. Xavier, voluntario de Generación de Hombres Trans de El Salvador, comenta al Blade ya que estos influyen de forma negativa en la población, al desinformar a la población refiriéndose a las víctimas como hombres vestidos de mujer y no como mujeres trans.
Xavier y otros activistas dicen si bien se cuenta con una base legal para aplicar el peso de la ley, resta esperar que la PNC continúe sus investigaciones para tipificar este caso como crimen de odio. También dijo que esperan que logren dar con los hechores del mismo para que paguen por ello.
Nota del editor: Activistas y organizaciones LGBTI informaban por medio de redes sociales un nuevo crimen de odio en San Luis Talpa. La víctima se llamaba Elizabeth y fue una mujer trans de la localidad.
SAN SALVADOR, El Salvador — A new anti-transgender hate crime was reported in the country on the night of Feb. 18, but the National Civil Police (NCP) described it as the murder of two men who were wearing women's clothes in the center of San Luis Talpa in the La Paz Department.
Top 10 Blade news stories by web traffic
COVID breakthroughs, Equality Act, and anti-trans attacks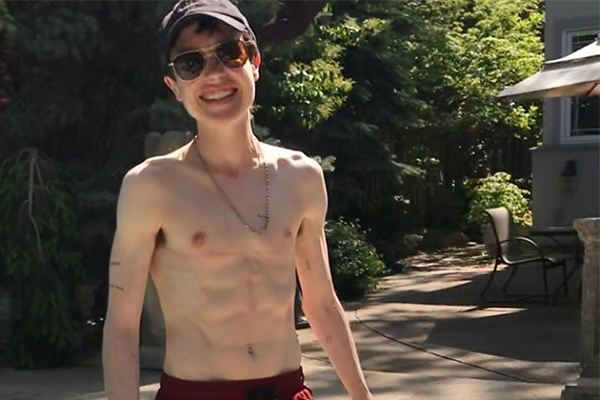 Each year our staff gathers in late December to review the highest trafficked stories of the year and there's more than a little bit of competitive spirit as we review the results. Here are the top 10 stories by web traffic at HYPERLINK "http://washingtonblade.com"washingtonblade.com for 2021.
#10: Mark Glaze, gun reform advocate, dies at 51
The sad, tragic story of Glaze's death captivated readers in November.
#9: COVID breakthrough infections strike summer tourists visiting Provincetown
This one went viral in July after a COVID outbreak was blamed on gay tourists.
#8: Thank you, Kordell Stewart, for thoughtful response to 'the rumor'
This opinion piece thanked the former NFL quarterback for writing a personal essay addressing gay rumors.
#7: Elliot Page tweets; trans bb's first swim trunks #transjoy #transisbeautiful
The actor created excitement by posting his first photo in swim trunks back in May.
#6: Romney declares opposition to LGBTQ Equality Act
Mitt Romney disappointed activists with his announcement; the Equality Act passed the House but never saw a vote in the Senate.
#5: White House warns state legislatures that passing anti-trans bills is illegal
The year 2021 saw a disturbing trend of GOP-led legislatures attacking trans people.
#4: Lincoln Project's avowed ignorance of Weaver texts undercut by leaked communications
The Lincoln Project's leaders, amid a scandal of co-founder John Weaver soliciting sexual favors from young men, have asserted they were unaware of his indiscretions until the Blade obtained electronic communications that called that claim into question.
#3: FOX 5's McCoy suspended over offensive Tweet
Blake McCoy tweeted that obese people shouldn't get priority for the COVID vaccine.
#2: Transgender USAF veteran trapped in Taliban takeover of Kabul
Among the Americans trapped in the suburban areas of Kabul under Taliban control was a transgender government contractor for the U.S. State Department and former U.S. Air Force Sergeant. She was later safely evacuated.
#1: Amid coup chaos, Trump quietly erases LGBTQ protections in adoption, health services
And our most popular story of 2021 was about the Trump administration nixing regulations barring federal grantees in the Department of Health & Human Services from discriminating against LGBTQ people, including in adoption services.
CDC still falling short on LGBTQ data collection for COVID patients: expert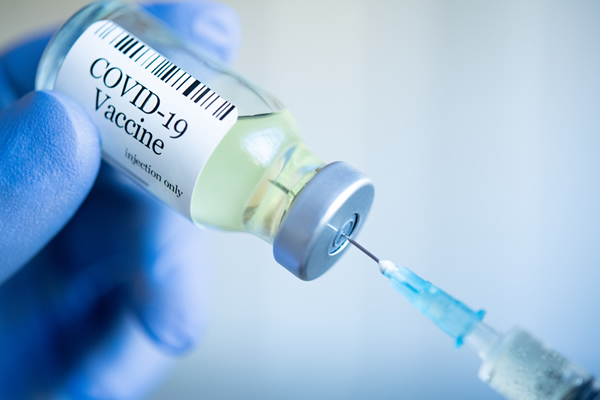 Despite requests since the start of the COVID pandemic for the U.S. government to enhance data collection for patients who are LGBTQ, the Centers for Disease Control & Prevention is still falling short on issuing nationwide guidance to states on the issue, a leading expert health on the issue told the Blade.
With a renewed focus on COVID infections reaching new heights just before the start of the holidays amid the emergence of Omicron, the absence of any LGBTQ data collection — now across both the Trump and Biden administrations — remains a sore point for health experts who say that information could be used for public outreach.
Sean Cahill, director of Health Policy Research at the Boston-based Fenway Institute, said Wednesday major federal entities and hospitals have been collecting data on whether patients identify as LGBTQ for years — such as the National Health & Nutrition Examination Survey, which has been collecting sexual orientation data since the 1990s — but the CDC hasn't duplicated that effort for COVID even though the pandemic has been underway for two years.
"It's not like this is a new idea," Cahill said. "But for some reason, the pandemic hit, and all of a sudden, we realize how little systematic data we were collecting in our health system. And it's a real problem because we're two years into the pandemic almost, and we still don't know how it's affecting this vulnerable population that experiences health disparities in other areas."
The Blade was among the first outlets to report on the lack of efforts by the states to collect data on whether a COVID patient identifies as LGBTQ, reporting in April 2020 on the absence of data even in places with influential LGBTQ communities. The CDC hasn't responded to the Blade's requests for nearly two years on why it doesn't instruct states to collect this data, nor did it respond this week to a request for comment on this article.
Cahill, who has published articles in the American Journal of Public Health on the importance of LGBTQ data collection and reporting in COVID-19 testing, care, and vaccination — said he's been making the case to the CDC to issue guidance to states on whether COVID patients identify as LGBTQ since June 2020.
Among those efforts, he said, were to include two comments he delivered to the Biden COVID-19 Health Equity Task Force in spring 2021, a letter a coalition of groups sent to the Association of State & Territorial Health Officers asking for states to collect and report SOGI in COVID in December 2020 as well as letters to HHS leadership and congressional leadership in spring and summer 2020 asking for them to take steps to encourage or require SOGI data collection in COVID.
Asked what CDC officials had to say in response when he brought this issue to their attention, Cahill said, "They listen, but they don't really tell me anything."
"We've been making that case, and to date, as of December 22, 2021, they have not issued guidance, they have not changed the case report form. I hope that they're in the process of doing that, and maybe we'll be pleasantly surprised in January, and they'll come up with something…I really hope that's true, but right now they're not doing anything to promote SOGI data collection and reporting in surveillance data."
Cahill, in an email to the Blade after the initial publication of this article, clarified CDC has indicated guidance on LGBTQ data collection for COVID patients may come in the near future.
"HHS leaders told us this fall that CDC is working on an initiative to expand SOGI data collection," Cahill said. "We are hopeful that we will see guidance early in 2022. Key people at CDC, including Director Walensky, understand the importance of SOGI data collection given their long history of working on HIV prevention."
In other issues related to LGBTQ data collection, there has been a history of states resisting federal mandates. The Trump administration, for example, rescinded guidance calling on states to collect information on whether foster youth identified as LGBTQ after complaints from states on the Obama-era process, much to the consternation of LGBTQ advocates who said the data was helpful.
The White House COVID-19 Health Equity Task Force has at least recognized the potential for enhancing LGBTQ data collection efforts. Last month, it published an implementation plan, calling for "an equity-centered approach to data collection, including sufficient funding to collect data for groups that are often left out of data collection (e.g….LGBTQIA+ people)."
The plan also calls for "fund[ing] activities to improve data collection…including tracking COVID-19 related outcomes for people of color and other underserved populations," and specifically calls for the collection of LGBTQ data.
The importance of collecting LGBTQ data, Cahill said, is based on its potential use in public outreach, including efforts to recognize disparities in health population and to create messaging for outreach, including for populations that may be reluctant to take the vaccine.
"If we see a disparity, we can say: Why is that?" Cahill said. "We could do focus groups of the population — try to understand and then what kind of messages would reassure you and make you feel comfortable getting a vaccine, and we could push those messages out through public education campaigns led by state local health departments led by the federal government."
The LGBTQ data, Cahill said, could be broken down further to determine if racial and ethnic disparities exist within the LGBTQ population, or whether LGBTQ people are likely to suffer from the disease in certain regions, such as the South.
"We have data showing that lesbian or bisexual women, and transgender people are less likely to be in preventive regular routine care for their health," Cahill said. "And so if that's true, there's a good chance that they're less likely to know where to get a vaccine, to have a medical professional they trust to talk to about it today."
Among the leaders who are supportive, Cahill said, is Rachel Levine, assistant secretary for health and the first openly transgender person confirmed by the U.S. Senate for a presidential appointment. Cahill said he raised the issue with her along with other officials at the Department of Health & Human Services three times in the last year.
In her previous role as Pennsylvania secretary of health, Levine led the way and made her state the first in the nation to set up an LGBTQ data collection system for COVID patients.
"So she definitely gets it, and I know she's supportive of it, but we really need the CDC to act," Cahill said.
Although the federal government has remained intransigent in taking action, Cahill said the situation has improved among states and counted five states — California, Pennsylvania, Rhode Island, Nevada and Oregon — in addition to D.C. as among those that have elected to collect data on sexual orientation and gender identity of COVID patients.
However, Cahill said even those data collection efforts are falling short because those jurisdictions have merely been public about collecting the data, but haven't reported back anything yet.
"Only California has reported data publicly, and the data that they're reporting is really just the completeness of the data," Cahill said. "They're not reporting the data itself…And they're also just asking people who tests positive. So, if somebody says positive COVID in California, a contact tracer follows up with that individual and asks them a battery of questions, and among the questions that are asked are SOGI questions."
As a result of these efforts, Cahill said, California has data on the LGBTQ status of COVID patients, but the data is overwhelmingly more complete for the gender identity of these patients rather than their sexual orientation. As of May 2021, California reported that they had sexual orientation data for 9.5 percent of individuals who had died from COVID and 16 percent of people who tested positive, but for gender identity, the data were 99.5 percent.
Equality Act, contorted as a danger by anti-LGBTQ forces, is all but dead
No political willpower to force vote or reach a compromise
Despite having President Biden in the White House and Democratic majorities in both chambers of Congress, efforts to update federal civil rights laws to strengthen the prohibition on discrimination against LGBTQ people by passing the Equality Act are all but dead as opponents of the measure have contorted it beyond recognition.
Political willpower is lacking to find a compromise that would be acceptable to enough Republican senators to end a filibuster on the bill — a tall order in any event — nor is there the willpower to force a vote on the Equality Act as opponents stoke fears about transgender kids in sports and not even unanimity in the Democratic caucus in favor of the bill is present, stakeholders who spoke to the Blade on condition of anonymity said.
In fact, there are no imminent plans to hold a vote on the legislation even though Pride month is days away, which would be an opportune time for Congress to demonstrate solidarity with the LGBTQ community by holding a vote on the legislation.
If the Equality Act were to come up for a Senate vote in the next month, it would not have the support to pass. Continued assurances that bipartisan talks are continuing on the legislation have yielded no evidence of additional support, let alone the 10 Republicans needed to end a filibuster.
"I haven't really heard an update either way, which is usually not good," one Democratic insider said. "My understanding is that our side was entrenched in a no-compromise mindset and with [Sen. Joe] Manchin saying he didn't like the bill, it doomed it this Congress. And the bullying of hundreds of trans athletes derailed our message and our arguments of why it was broadly needed."
The only thing keeping the final nail from being hammered into the Equality Act's coffin is the unwillingness of its supporters to admit defeat. Other stakeholders who spoke to the Blade continued to assert bipartisan talks are ongoing, strongly pushing back on any conclusion the legislation is dead.
Alphonso David, president of the Human Rights Campaign, said the Equality Act is "alive and well," citing widespread public support he said includes "the majority of Democrats, Republicans and independents and a growing number of communities across the country engaging and mobilizing every day in support of the legislation."
"They understand the urgent need to pass this bill and stand up for LGBTQ people across our country," David added. "As we engage with elected officials, we have confidence that Congress will listen to the voices of their constituents and continue fighting for the Equality Act through the lengthy legislative process.  We will also continue our unprecedented campaign to grow the already-high public support for a popular bill that will save lives and make our country fairer and more equal for all. We will not stop until the Equality Act is passed."
Sen. Jeff Merkley (D-Ore.), chief sponsor of the Equality Act in the Senate, also signaled through a spokesperson work continues on the legislation, refusing to give up on expectations the legislation would soon become law.
"Sen. Merkley and his staff are in active discussions with colleagues on both sides of the aisle to try to get this done," McLennan said. "We definitely see it as a key priority that we expect to become law."
A spokesperson Senate Majority Leader Charles Schumer (D-N.Y.), who had promised to force a vote on the Equality Act in the Senate on the day the U.S. House approved it earlier this year, pointed to a March 25 "Dear Colleague" letter in which he identified the Equality Act as one of several bills he'd bring up for a vote.
Despite any assurances, the hold up on the bill is apparent. Although the U.S. House approved the legislation earlier this year, the Senate Judiciary Committee hasn't even reported out the bill yet to the floor in the aftermath of the first-ever Senate hearing on the bill in March. A Senate Judiciary Committee Democratic aide, however, disputed that inaction as evidence the Equality Act is dead in its tracks: "Bipartisan efforts on a path forward are ongoing."
Democrats are quick to blame Republicans for inaction on the Equality Act, but with Manchin withholding his support for the legislation they can't even count on the entirety of their caucus to vote "yes" if it came to the floor. Progressives continue to advocate an end to the filibuster to advance legislation Biden has promised as part of his agenda, but even if they were to overcome headwinds and dismantle the institution needing 60 votes to advance legislation, the Equality Act would likely not have majority support to win approval in the Senate with a 50-50 party split.
The office of Manchin, who has previously said he couldn't support the Equality Act over concerns about public schools having to implement the transgender protections applying to sports and bathrooms, hasn't responded to multiple requests this year from the Blade on the legislation and didn't respond to a request to comment for this article.
Meanwhile, Sen. Susan Collins (R-Maine), who declined to co-sponsor the Equality Act this year after having signed onto the legislation in the previous Congress, insisted through a spokesperson talks are still happening across the aisle despite the appearances the legislation is dead.
"There continues to be bipartisan support for passing a law that protects the civil rights of Americans, regardless of their sexual orientation or gender identity," said Annie Clark, a Collins spokesperson. "The Equality Act was a starting point for negotiations, and in its current form, it cannot pass. That's why there are ongoing discussions among senators and stakeholders about a path forward."
Let's face it: Anti-LGBTQ forces have railroaded the debate by making the Equality Act about an end to women's sports by allowing transgender athletes and danger to women in sex-segregated places like bathrooms and prisons. That doesn't even get into resolving the issue on drawing the line between civil rights for LGBTQ people and religious freedom, which continues to be litigated in the courts as the U.S. Supreme Court is expected any day now to issue a ruling in Fulton v. City of Philadelphia to determine if foster care agencies can reject same-sex couples over religious objections.
For transgender Americans, who continue to report discrimination and violence at high rates, the absence of the Equality Act may be most keenly felt.
Mara Keisling, outgoing executive director of the National Center for Transgender Equality, disputed any notion the Equality Act is dead and insisted the legislation is "very much alive."
"We remain optimistic despite misinformation from the opposition," Keisling said. "NCTE and our movement partners are still working fruitfully on the Equality Act with senators. In fact, we are gaining momentum with all the field organizing we're doing, like phone banking constituents to call their senators. Legislating takes time. Nothing ever gets through Congress quickly. We expect to see a vote during this Congress, and we are hopeful we can win."
But one Democratic source said calls to members of Congress against the Equality Act, apparently coordinated by groups like the Heritage Foundation, have has outnumbered calls in favor of it by a substantial margin, with a particular emphasis on Manchin.
No stories are present in the media about same-sex couples being kicked out of a restaurant for holding hands or transgender people for using the restroom consistent with their gender identity, which would be perfectly legal in 25 states thanks to the patchwork of civil rights laws throughout the United States and inadequate protections under federal law.
Tyler Deaton, senior adviser for the American Unity Fund, which has bolstered the Republican-led Fairness for All Act as an alternative to the Equality Act, said he continues to believe the votes are present for a compromise form of the bill.
"I know for a fact there is a supermajority level of support in the Senate for a version of the Equality Act that is fully protective of both LGBTQ civil rights and religious freedom," Deaton said. "There is interest on both sides of the aisle in getting something done this Congress."
Deaton, however, didn't respond to a follow-up inquiry on what evidence exists of agreeing on this compromise.
Biden has already missed the goal he campaigned on in the 2020 election to sign the Equality Act into law within his first 100 days in office. Although Biden renewed his call to pass the legislation in his speech to Congress last month, as things stand now that appears to be a goal he won't realize for the remainder of this Congress.
Nor has the Biden administration made the Equality Act an issue for top officials within the administration as it pushes for an infrastructure package as a top priority. One Democratic insider said Louisa Terrell, legislative affairs director for the White House, delegated work on the Equality Act to a deputy as opposed to handling it herself.
To be sure, Biden has demonstrated support for the LGBTQ community through executive action at an unprecedented rate, signing an executive order on day one ordering federal agencies to implement the U.S. Supreme Court's decision last year in Bostock v. Clayton County to the fullest extent possible and dismantling former President Trump's transgender military ban. Biden also made historic LGBTQ appointments with the confirmation of Transportation Secretary Pete Buttigieg and Rachel Levine as assistant secretary of health.
A White House spokesperson insisted Biden's team across the board remains committed to the Equality Act, pointing to his remarks to Congress.
"President Biden has urged Congress to get the Equality Act to his desk so he can sign it into law and provide long overdue civil rights protections to LGBTQ+ Americans, and he remains committed to seeing this legislation passed as quickly as possible," the spokesperson said. "The White House and its entire legislative team remains in ongoing and close coordination with organizations, leaders, members of Congress, including the Equality Caucus, and staff to ensure we are working across the aisle to push the Equality Act forward."
But at least in the near-term, that progress will fall short of fulfilling the promise of updating federal civil rights law with the Equality Act, which will mean LGBTQ people won't be able to rely on those protections when faced with discrimination based on sexual orientation or gender identity.