LeFou is Disney's first gay character in 'Beauty and the Beast' remake
Gaston's sidekick will have feelings for him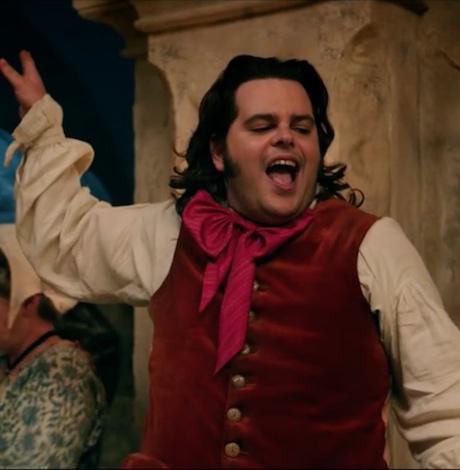 Gaston's sidekick LeFou, portrayed by Josh Gad, will be gay in the "Beauty and Beast" remake, according to the film's director Bill Condon. This will be the first time an openly gay character will appear in a major Disney film.
In an interview with Attitude magazine, Condon reveals there will be a gay moment in the film featuring Lefou falling for Gaston.
"LeFou is somebody who on one day wants to be Gaston and on another day wants to kiss Gaston. He's confused about what he wants. It's somebody who's just realizing that he has these feelings," Condon says. "And Josh makes something really subtle and delicious out of it. And that's what has its payoff at the end, which I don't want to give away. But it is a nice, exclusively gay moment in a Disney movie."
Gad tweeted that he is "beyond proud" to be making Disney history with his role.
Beyond proud of this https://t.co/5wG1KfKqVZ

— Josh Gad (@joshgad) March 1, 2017
"Beauty and the Beast" hits theaters March 17.
The death of Irene Cara and the broken promise
Singer inspired a generation of gay men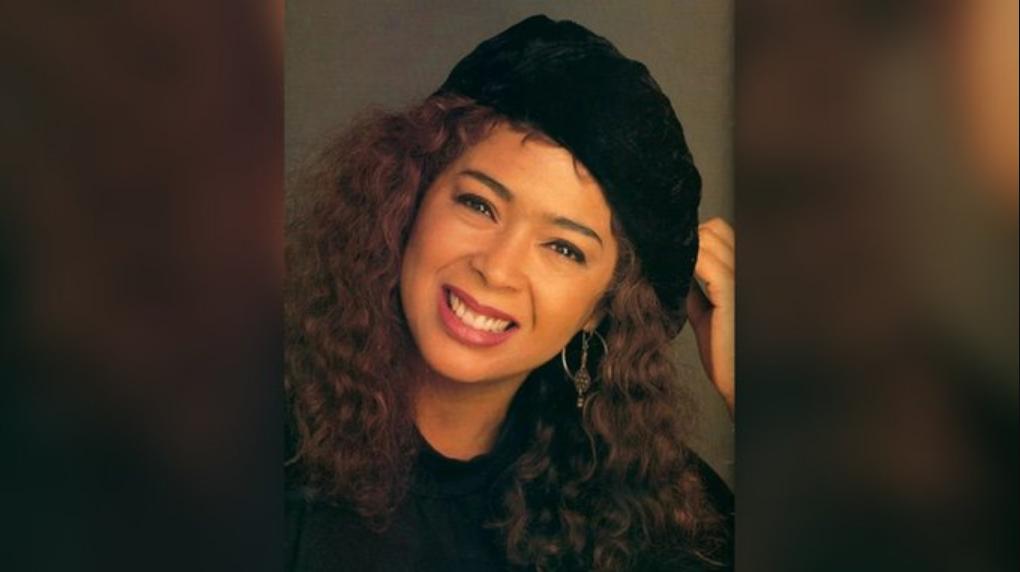 As I walked down the dark alley towards the glowing light, the opening bridge of the song called to me. "Baby, look at me and tell me what you see, You ain't seen the best of me yet, Give me time, I'll make you forget all the rest, I got more in me…" 
The movie "Fame" had just come out and its anthem theme song was HOT. The glowing light that night was a gay disco, tucked away from heterosexual view, while gay bashers circled in trucks a few blocks away. That safe haven in the dark alley allowed me, a 20-year old youth, a path out of the closet in which I emotionally and sexually had residence. To me, the words of the song "Fame," and its overwhelming delivery, was my inner drive and conviction that I could be me, and my own personal superstar.
The young woman delivering the song was barely an adult herself. Irene Cara had been a child performer and was now breaking into the fame she was singing about. She was "instantly" famous thanks to "Fame." Amongst other accolades, she was nominated for a Best New Artist Grammy. The song itself won the Oscar that year.
The Grammy nomination put a public trapping on what we all knew: She was a star, and had all the makings to become a superstar, an icon.
For LGBTQ people, her work that year spoke to our souls and our optimism. As "Randy 503" shared on the Joe.My.God site, "I was a deeply closeted and lonely kid in my early 20s. Not lonely because I didn't have friends (had tons of them,) but lonely because I refused to admit I was gay and kept away from all that. I saw the movie and was transfixed. Bought the album and played it all the time, especially her songs. Her voice was so strong, and so expressive, it really touched me." 
Cara's second song in the movie also resonated with the gay audience. While "Fame" spoke to the sassy optimism of embracing our outstanding selves and taking the world by storm, "Out Here On My Own" spoke to the dark loneliness of the closet. "Sometimes I wonder where I've been, who I am, do I fit in … when I'm down and feeling blue, I close my eyes so I can be strong and be with you … I dry the tears I've never shown, Out here on my own."
Randy points out, "Out here on my own always left me in tears. It hit so close to home, and I could feel sadness on it. It's a great song sung by one of the best."
After the success of "Fame," Cara ventured into a sitcom pilot and a freshman album, "Anyone Can See." Neither caught the world on fire, as apparently only some of us could actually "see" her real worth.
It was not long after however, where Cara's apparent life mission to deliver culture changing anthems, came calling again. She was recruited to help out with the new "Flashdance" movie, and to work with iconic gay producer Giorgio Moroder for its theme song. Cara was reportedly reluctant. She had already been criticized as a second tier Donna Summer with "Fame," and was hesitant to get into that musical lane. Later she would work with John Farrar whom she credited as being responsible for ALL of Olivia Newton John's hits. It seems that her superstar aspirations were more to be Pop Princess than another Queen of Disco.
She did sign on board with Moroder and "Flashdance," and made history. Her song "Flashdance… What a Feeling" went to #1 for six straight weeks. It affected American culture in style, attitude and substance. On Academy Awards night, Cara made history again. (She had already made history in a minor way a few years before as the first person to ever perform two nominated songs in one evening.) This time, she became the second African American woman to win an Oscar – the first being "Gone With the Wind"'s Hattie McDaniels. 
Cara was the first African American woman to ever win a non-acting Oscar ever.
The anthem "Flashdance…What a Feeling" spoke to LGBTQ audiences of the 80s, in a way that "Fame" had. "First when there's nothing but a slow glowing dream that your fear seems to hide deep inside your mind. All alone, I have cried silent tears full of pride in a world made of steel, made of stone, Well, I hear the music, close my eyes, feel the rhythm wrap around, take hold of my heart. What a feeling, being is believing I can have it all.."
Online, Joe.My.God reader BearlvrFl shared, "LUV the song "Out Here On My Own" I call 'Flashdance: What A Feeling' my coming out song, popular on the dance floor very close to the time I finally came out at the age of 22. I could relate to "Take your passion/And make it happen." Super simple lyric, but it's timing was everything for me, having been closeted for so long."
This time, AIDS had brought a very dark cloud over the community, however. Its ravage was starting to take widespread hold. It made the line in the song "now I'm dancing for my life" even more poignant and relevant.
The darkness that was falling over the LGBT world was on a parallel track in Cara's own life. As she picked up Oscars and Grammys, there was a sadness in her eyes above the smile on her face. She shared later that the public glory was matched with a behind-the-scenes horror story. Her record company was keeping her from garnering any success from her accomplishments. Columnist Liz Smith stated in a 1993 piece that Cara earned only $183 in royalties.
Cara inspired women of her generation. Patti Piatt shared on Twitter, "I am from a generation of women who thought anything was possible because of Irene Cara. She gave us so much joy. We all danced to her songs, didn't matter if we could dance, we danced because she made us want to dance."
In spite of singing THE anthem of women empowerment, Cara became an example of a woman destroyed by the male dominated music industry. As she fought back for earnings due her, she became black-listed, and her trek to superstardom halted. They made her all but disappear. A decade later, she won, but by that time, the damage had been done.
Her final solo album subconsciously called out her professional demise with songs titled "Now That It's Over," "Get a Grip" and the ultimate defeatist title "Say Goodnight Irene."
"I know well enough this is going nowhere … Might as well say goodnight, Say Goodnight, Irene."
In the end, she seemed to find peace. Her final professional projects were gifts to other women musicians of color. She comfortably settled into what she called "semi-retirement" and her Florida home with a steady stream of funds from her hard-earned residuals.
The promise of becoming a superstar eluded her, but she busted the ceiling so it might not elude others. Painfully for fans, the promise from the song "Fame," "I'm gonna live forever" also did not come true. 
Let's instead, think of her making "it to heaven" and lighting "up the sky like a flame."
For those trying to find final meaning from her life, and the un-fulfilled promise of what could have been for her and for us, may do so in the words from her lesser-known anthem. Here we swap out a promise instead for "The Dream": 
"We can all be free, we hold the key, if we can see what we want to be. Life is never easy, you get no guarantees, why not give your all and see what you can find?"
And, yes.
Irene Cara, we will always remember your name.
"The Dream"
*************************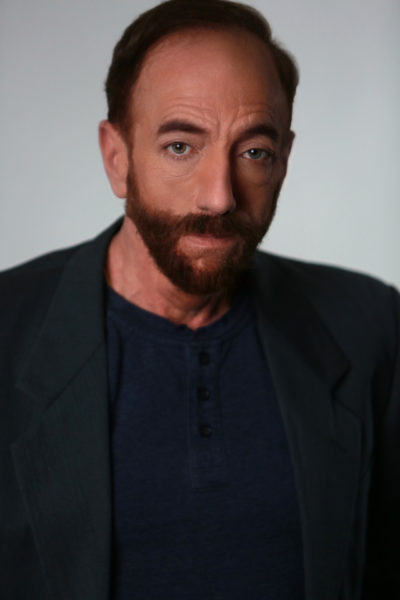 Rob Watson is the host of the popular Hollywood-based radio/podcast show RATED LGBT RADIO.
He is an established LGBTQ columnist and blogger having written for many top online publications including Parents Magazine, the Huffington Post, LGBTQ Nation, Gay Star News, the New Civil Rights Movement, and more.
He served as Executive Editor for The Good Man Project, has appeared on MSNBC and been quoted in Business Week and Forbes Magazine.
He is CEO of Watson Writes, a marketing communications agency, and can be reached at [email protected] .
PHOTOS: Superstar Drag Revue
Bombalicious Eklaver leads the show at Selina Rooftop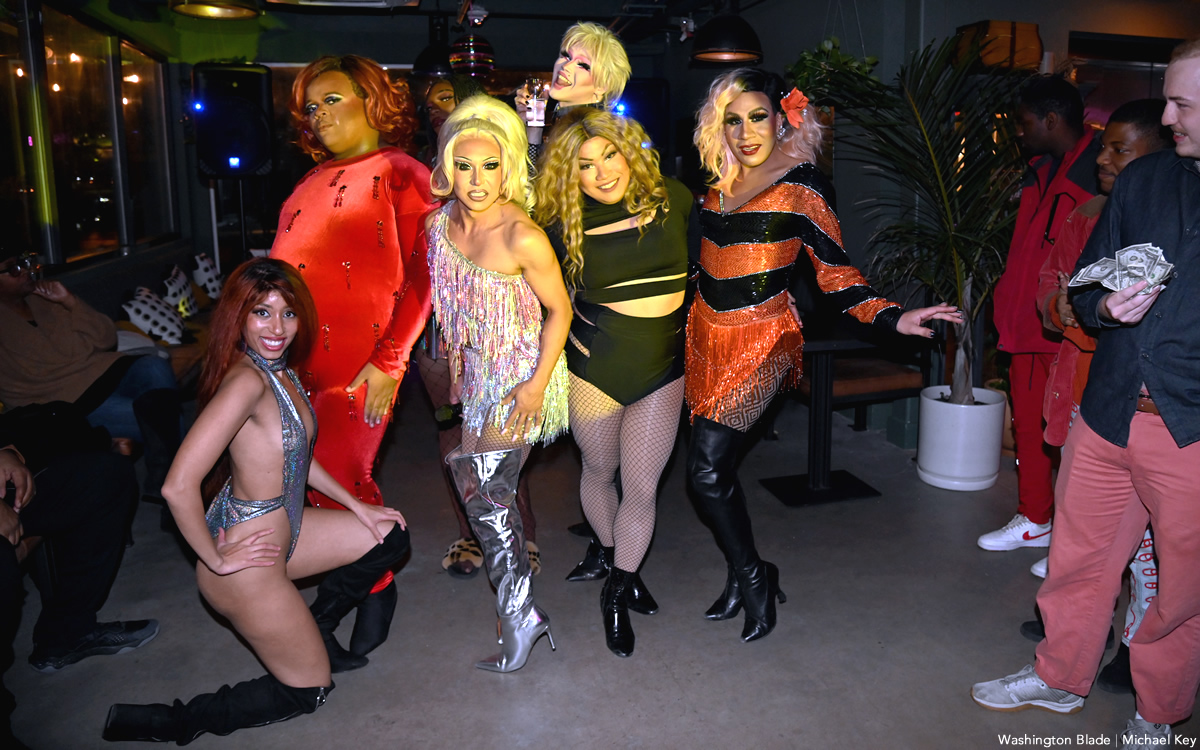 Bombalicious Eklaver held a Superstar Drag Revue at the Selina Hotel Rooftop on Friday, Nov. 25. DJ Juba provided the music.
(Washington Blade photos by Michael Key)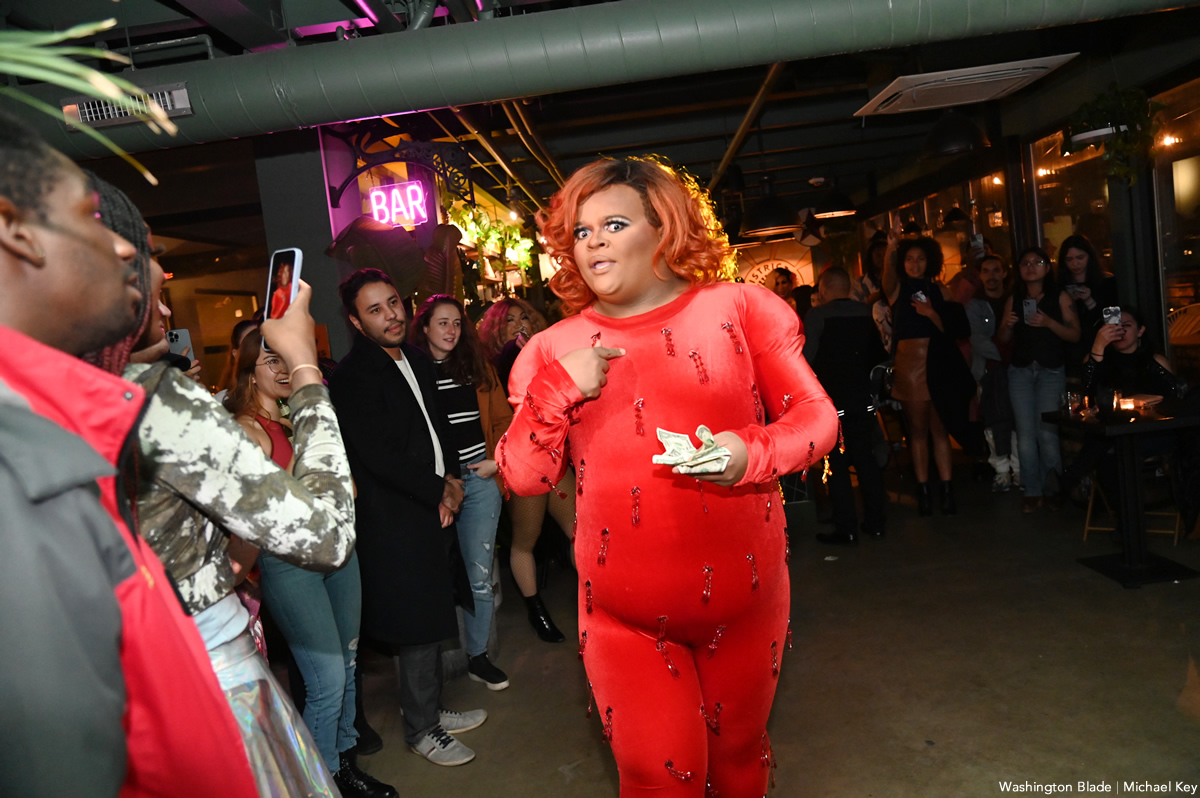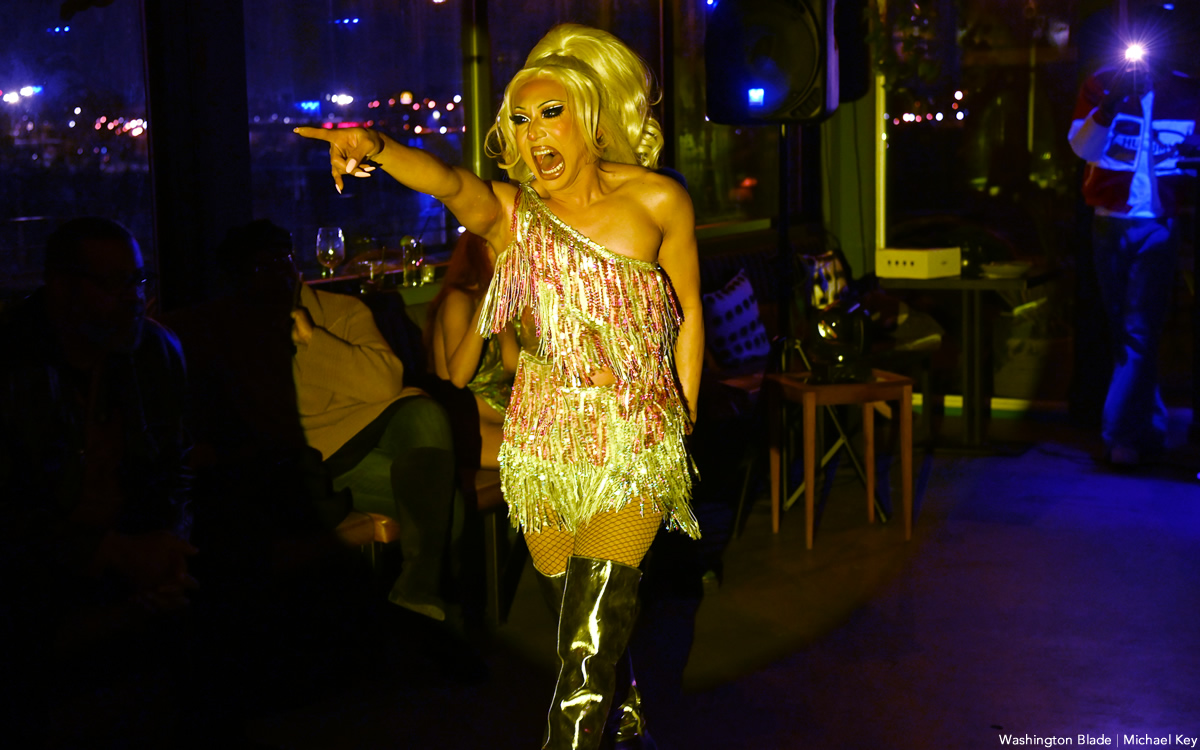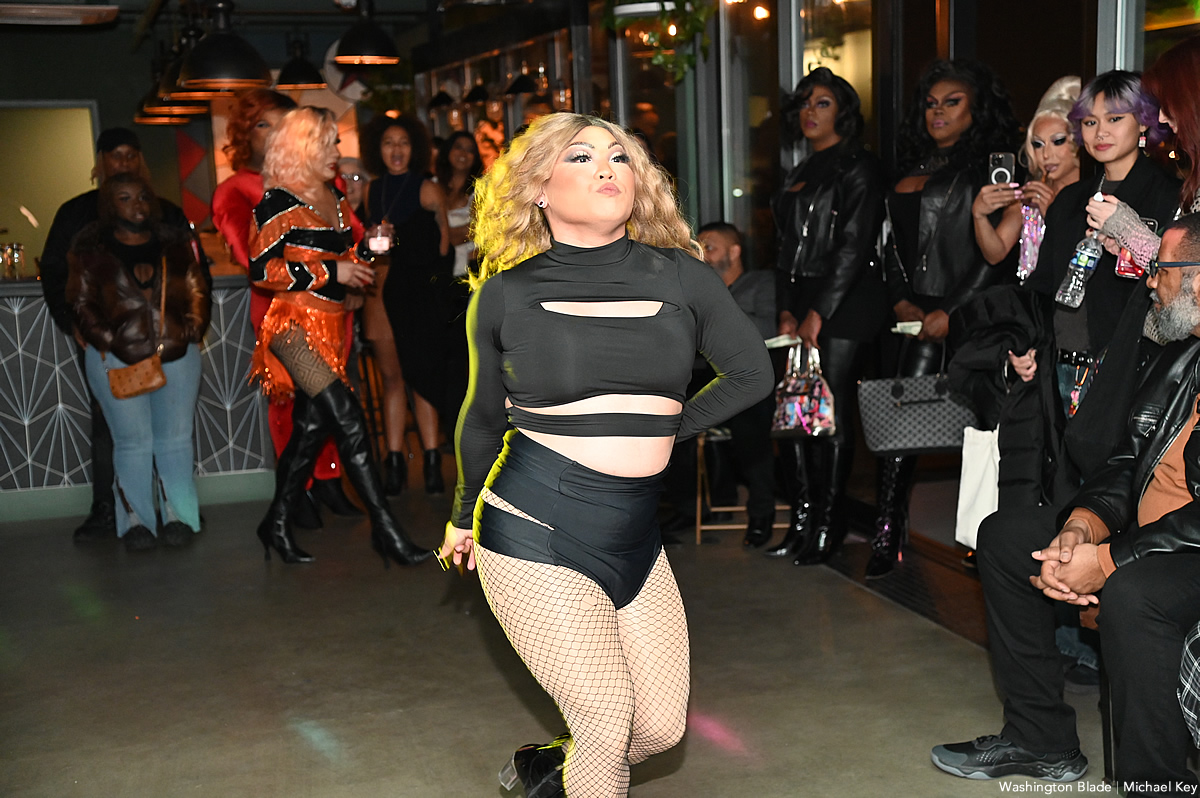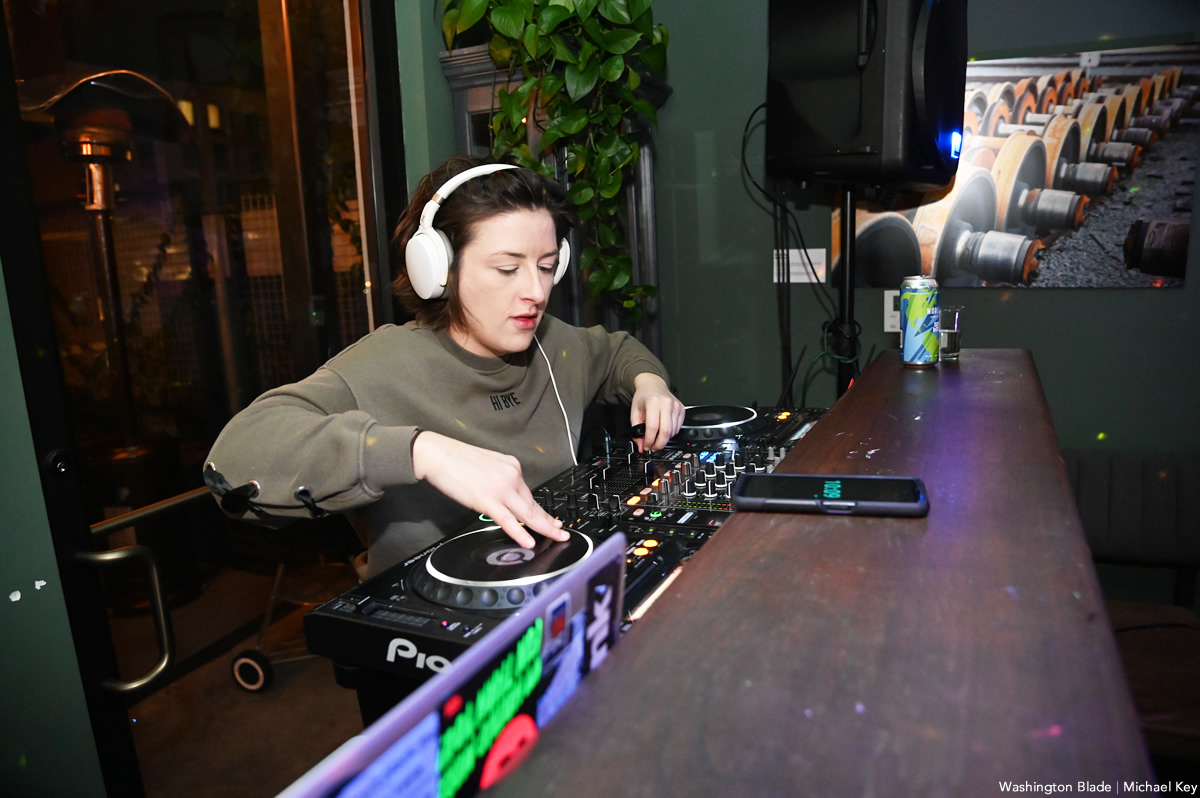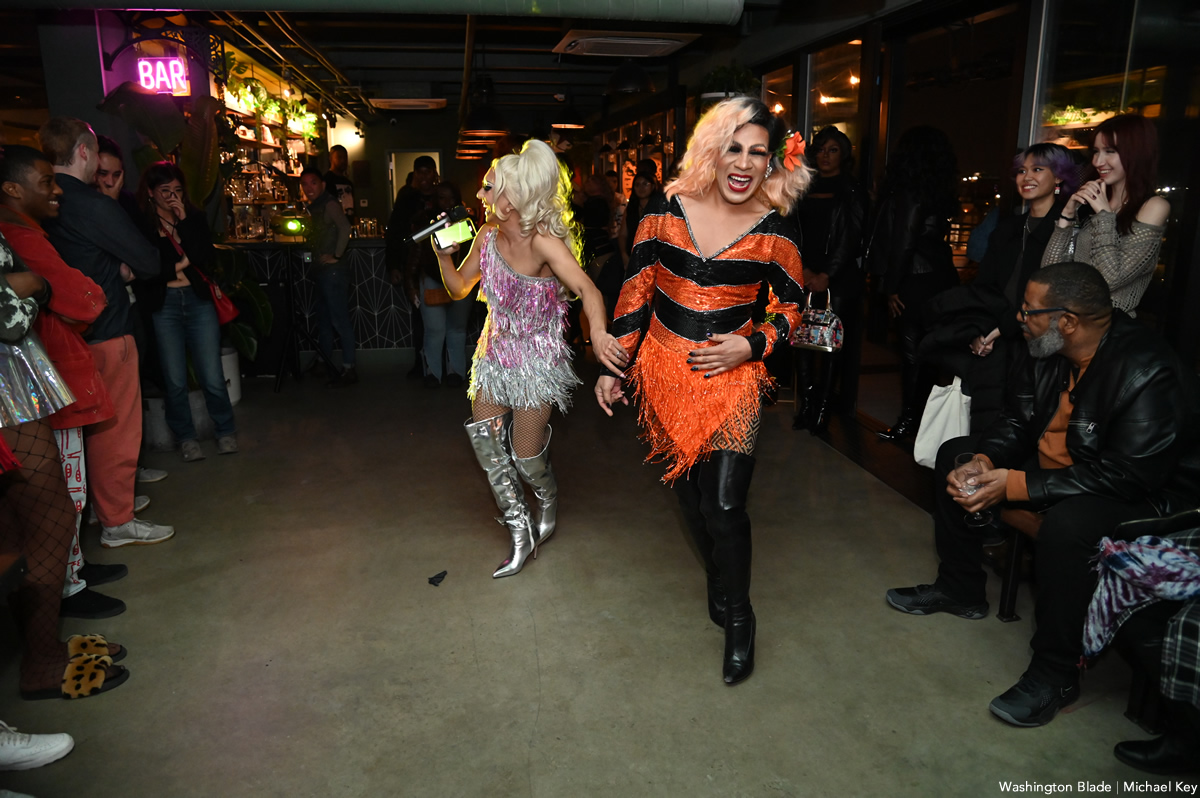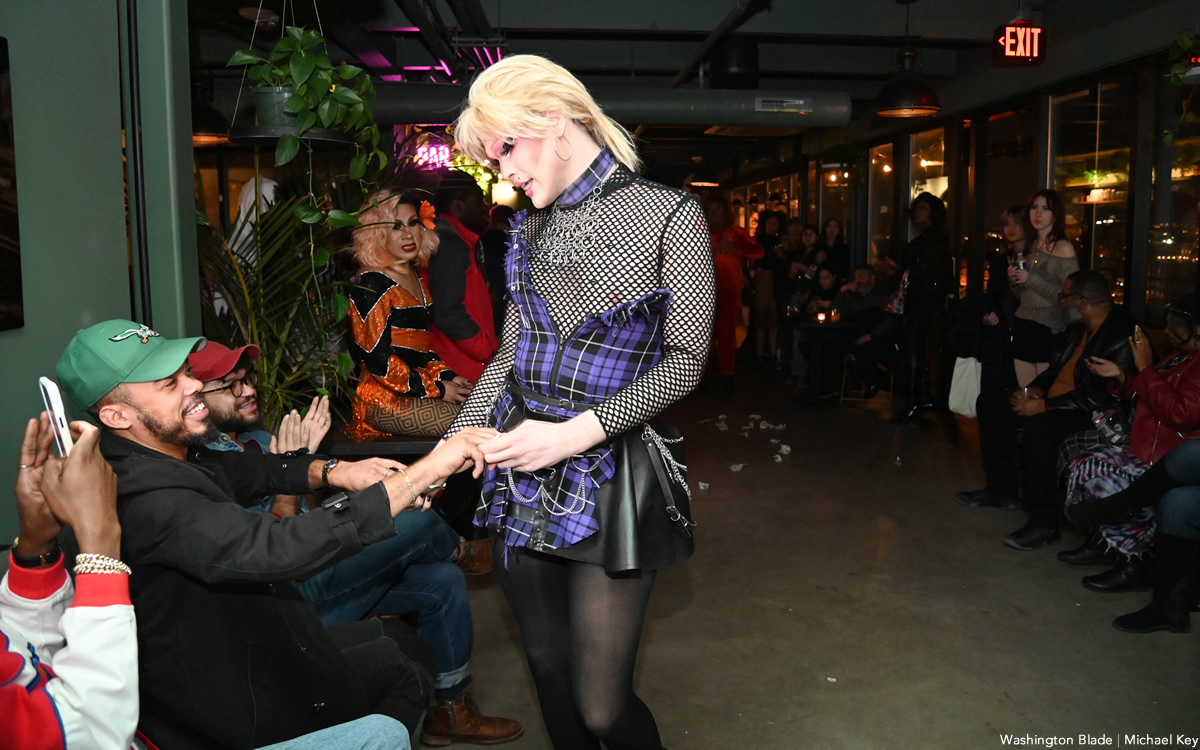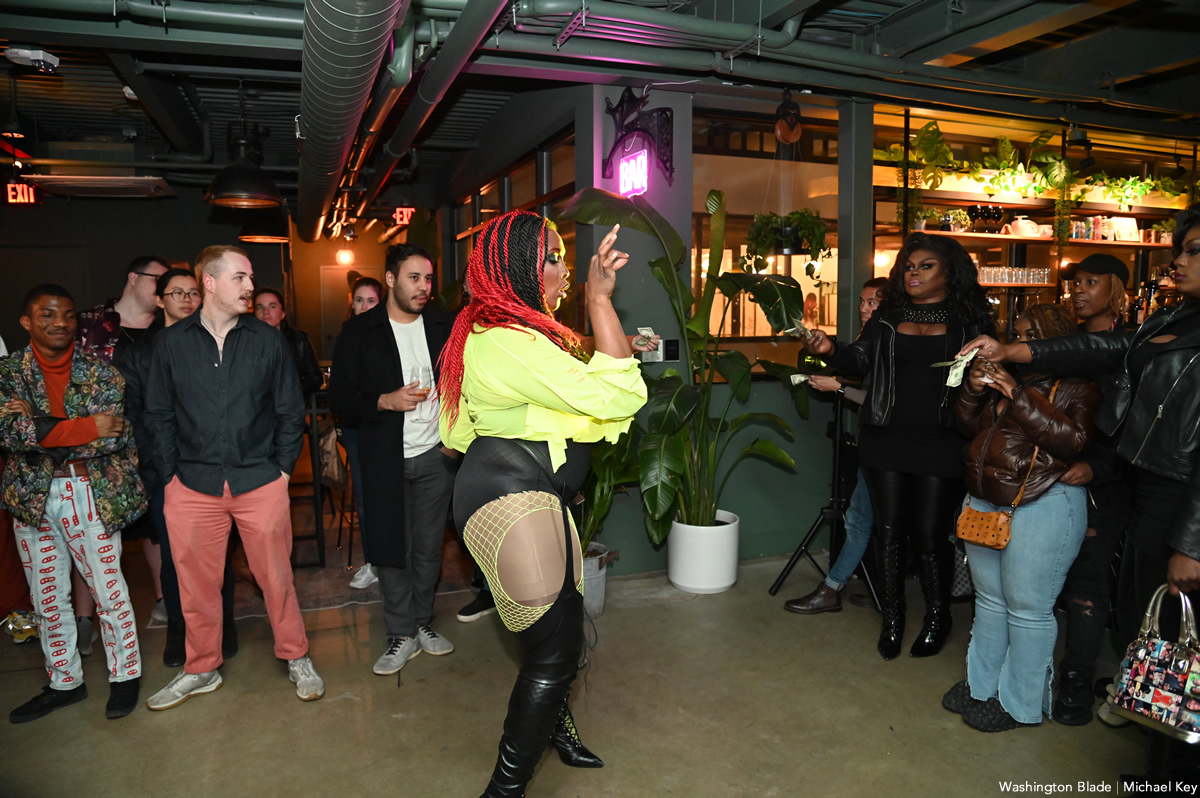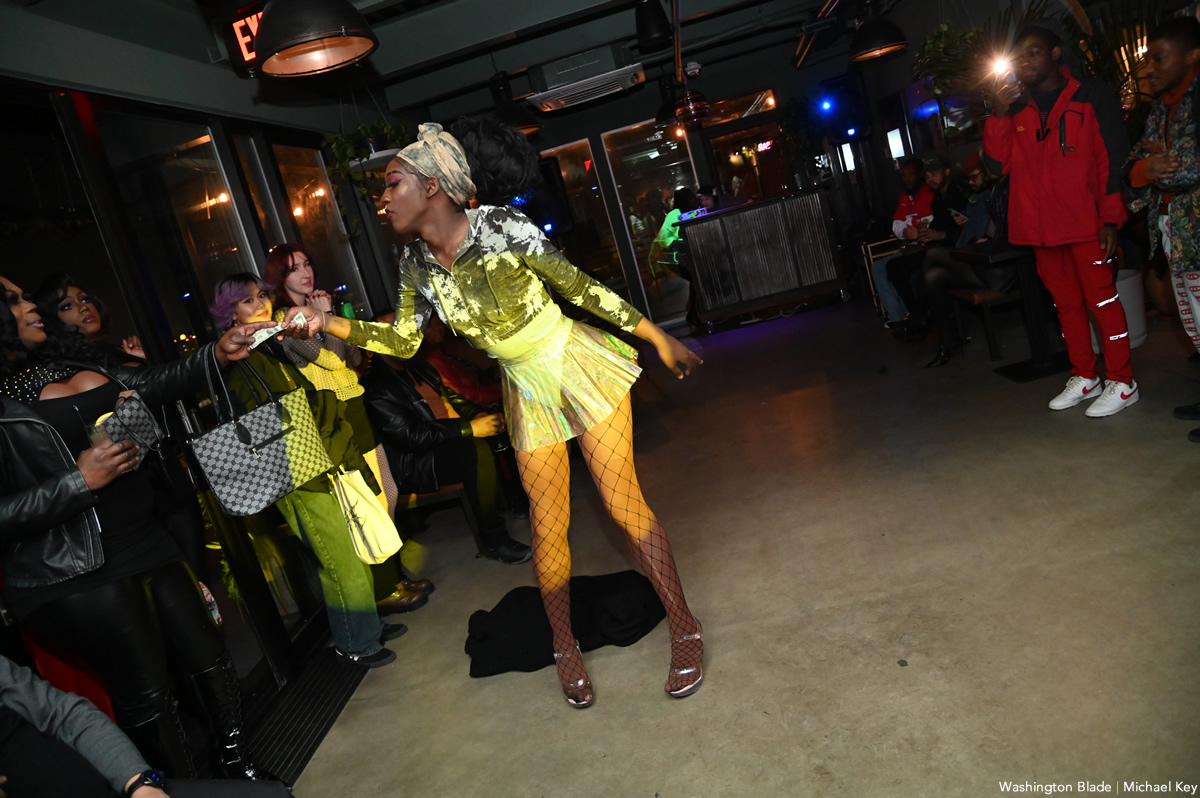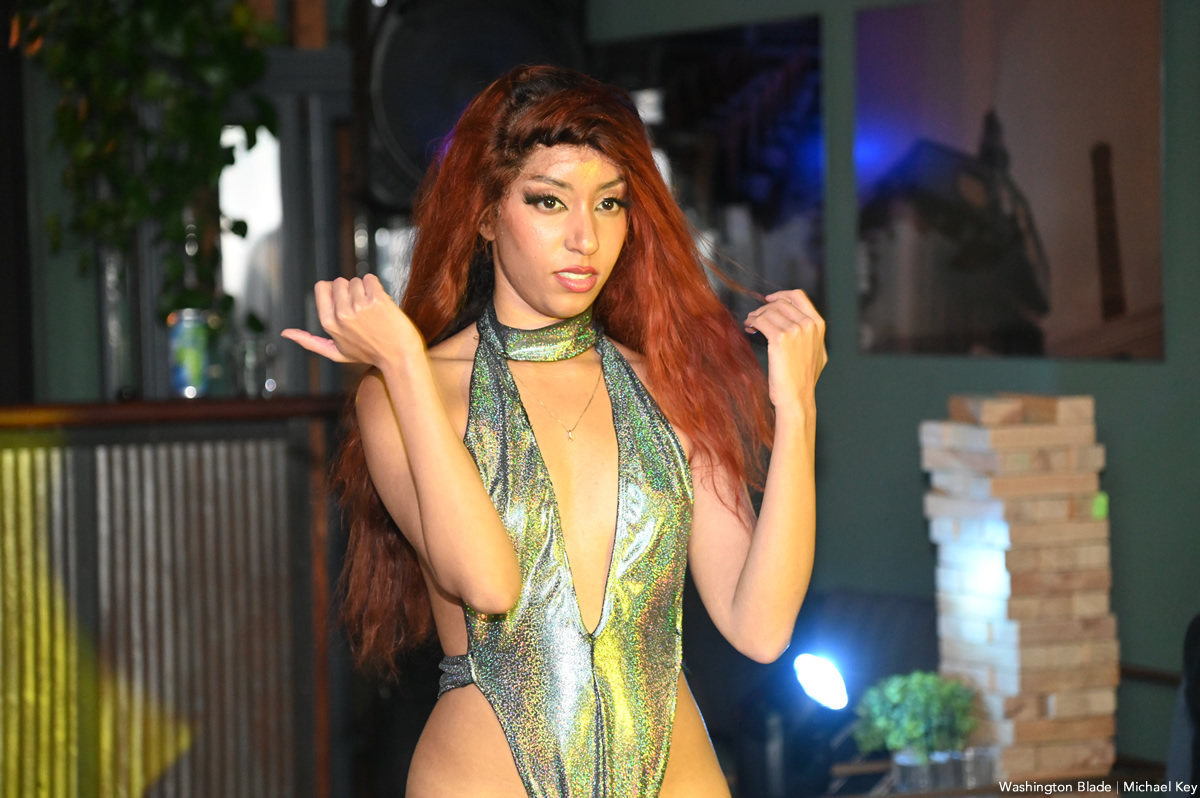 Catching @BombaEklaver's show. @MasVusi performing at Selina Rooftop. Covering for @WashBlade pic.twitter.com/8t8aqlbJVC

— Michael Patrick Key (@MichaelKeyWB) November 26, 2022
Memoir reveals gay writer's struggle with homelessness, rape
'Place Called Home' a powerful indictment of foster care system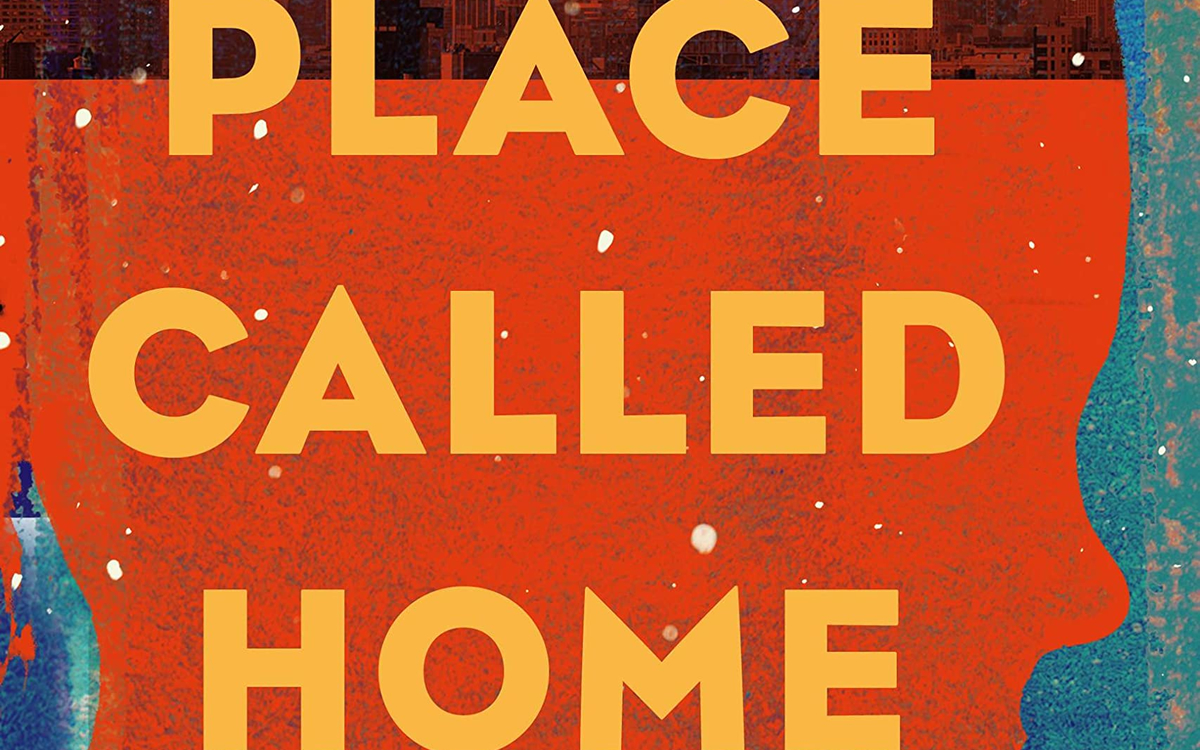 'A Place Called Home: A Memoir'
By David Ambroz
c. 2022, Legacy Lit/Hachette
$30/384 pages
For David Ambroz, 42, author of the stunning new memoir "A Place Called Home," one of his childhood recollections is of himself and his siblings walking with Mary, their mother, on a freezing Christmas morning in New York City.
Today, Ambroz, who is gay and a foster parent, is a poverty and child welfare expert and the head of Community Engagement (West) for Amazon.
But, on that morning, Ambroz remembers, when he was five, he and his seven-year-old sister Jessica and six-year-old brother Alex were freezing. Mary, their mother was severely mentally ill. They were homeless.
Ambroz draws you into his searing memoir with his first sentence. "I'm hungry," he writes in the simple, frightened, perceptive voice of a malnourished, shivering little boy.
As it got dark and colder, Ambroz recalls, he walked with his family, wearing "clownishly large" sneakers "plucked from the trash."
Five-year-old Ambroz remembers that the night before his family got lucky. They had dinner (mac and cheese) at a church "with a sermon on the side."
"We heard the story of the three kings bringing gifts to the baby Jesus," Ambroz writes.
But the next day they're still homeless and hungry. Talk about no room at the inn.
Young Ambroz doesn't know the word "death," but he (literally) worries that he and his family will die. Frozen, hungry and invisible to uncaring passersby.
Ambroz's mom, a nurse, is occasionally employed and able to house her family in dilapidated apartments. But she's soon ensnared by her mental illness, unable to work. Then, her family is homeless again.
Until, he was 12, Ambroz and his siblings were abused and neglected by their mother.
Ambroz doesn't know as a young boy that he's gay. But, he can tell he's different. Instead of playing street games with the other kids, Ambroz likes to play "doctor" with another boy in the neighborhood.
Mary tells him being gay is sinful and that you'll die from AIDS if you're queer.
His mother, having decided that he's Jewish, makes Ambroz undergo a badly botched circumcision. At one point, she beats him so badly that he falls down a flight of stairs.
At 12, Ambroz reports this abuse to the authorities and he's placed into the foster care system.
If you think this country's foster care system is a safe haven for our nation's 450,000 kids in foster care, Ambroz will swiftly cut through that misperception.
From ages 12 to 17, Ambroz is ricocheted through a series of abusive, homophobic foster placements.
One set of foster parents try to make him more "macho," rent him out to work for free for their friends and withhold food from him. At another placement, a counselor watches and does nothing as other kids beat him while hurling gay slurs.
Thankfully, Ambroz meets Holly and Steve who become fabulous foster parents. Ambroz has been abused and hungry for so long he finds it hard to understand that he can eat whatever he wants at their home.
Through grit, hard work and his intelligence, Ambroz earned a bachelor's degree from Vassar College, was an intern at the White House and graduated from the UCLA School of Law. Before obtaining his position at Amazon, he led Corporate Social Responsibility for Walt Disney Television.
But none of this came easily for him. Coming out was hard for many LGBTQ people in the 1990s. It was particularly difficult for Ambroz.
In college, Ambroz is deeply closeted. He's ashamed to reveal anything about his past (growing up homeless and in foster care) and his sexuality.
At one point, he's watching TV, along with other appalled students, as the news comes on about Matthew Shepard being murdered because he was gay. Ambroz can see that everyone is enraged and terrified by this hate crime. Yet, he's too ashamed to reveal anything of his sexuality.
Over Christmas vacation, Ambroz decides it's time to explore his sexuality.
Telling no one, Ambroz takes a train to Miami. There, he goes home with a man (who he meets on a bus) who rapes him.
"I run in no particular direction just away from this monster," he recalls. "When I get back to my hotel room, I'm bleeding…I order food delivered but can't eat any of it."
"A Place Called Home" has the power of Martin Luther King, Jr.'s "Letter from Birmingham Jail" and Rachel Carson's "Silent Spring."
Ambroz's writing becomes less powerful when he delves into the weeds of policy. But this is a minor quibble.
Ambroz is a superb storyteller. Unless you lack a heartbeat, you can't read "A Place Called Home" without wanting to do something to change our foster care system. 
The Blade may receive commissions from qualifying purchases made via this post.