FBI/Mob showdown set in '90s strip club makes for suspenseful tale
It was, says Michael Blutrich, a long story that started after he opened his law firm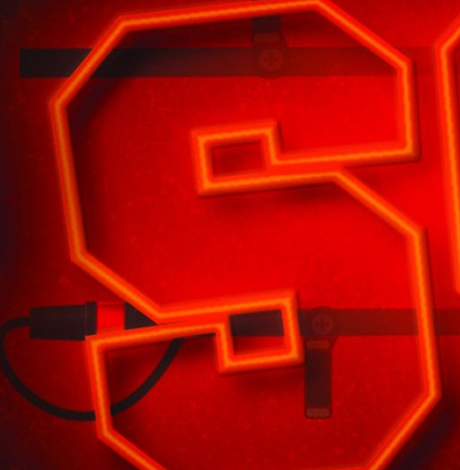 'Scores: How I Opened the Hottest Strip Club in New York City, Was Extorted Out of Millions by the Gambino Family, and Became One of the Most Successful Mafia informants in FBI History' 

By Michael D. Blutrich

BenBella Books

$26.95

328 pages
"I'm telling!"
If you were ever a child, that whine is familiar to you. It indicated a tattletale nearby, a secret spilled to Mom and somebody about to be in trouble.
Whatever. Annoying as it was, "I'm telling" never hurt much more than your pride then. Today, as in the new book "Scores" by Michael D. Blutrich, serious snitching can get a guy killed.
How does it happen that a gay man would own a mainstream strip club?
It was, says Michael Blutrich, a long story that started after he opened his law firm and, in search of an investment, purchased an L.A. nightclub. Believing that the success of his California business could transfer to New York, he recalled the excitement of a private banker who claimed he'd always wanted to own an upscale strip club.
Being a closeted gay man, that wasn't exactly Blutrich's dream, but the idea niggled at his brain. Partnering with the banker and others, they began looking for a building and batting ideas around.
Scores was born, with a planned opening on Halloween night, 1991.
"And then the mafia arrived."
In order to operate, the partners were told, they would need "protection," which would involve some of New York's biggest mafia families in a sort of symbiotic relationship, plus a grand-a-week kickback. It would also involve skirting Big Apple laws for as long as possible, because Scores would be the city's "first and most notorious upscale gentlemen's club" and there were rules against what a customer would find inside those Upper East Side doors.
Because of the novelty and the entertainment it offered, Scores was successful — more successful than Blutrich had ever thought. He rode a wave that made him a rich and semi-famous man, at least until the FBI caught up with him and made him an offer he couldn't refuse.
And, of course, that's far from the end of the tale. What's left to say about "Scores" involves rompishness, humor, surprisingly heart-pounding chapters, a little "Goodfellas," a little "Boogie Nights" and quite a bit of fun.
That last appeal comes in the form of overgrown tales, courtesy of author Michael D. Blutrich's memories of what happened inside his gentlemen's club every evening for nearly five years. Readers who remember the most infamous discos of the '70s will find something familiar in that, updated to the 1990s but no less outrageous.
But this book isn't all party: Blutrich delightfully drops names, including many you'll recognize, but he's deadly serious when he switches his tale from wild to wired, from dancing to danger. Indeed, though you know the risk has largely passed — he wrote a book, after all, right? — the whole of the story is one you've got to read.
There's an amazingly small amount of profanity and prurience inside this book; it's there, but not as much as you'd think there'd be, given the subject matter. That restraint uniquely serves to enhance this book and heightens the story's value.
'Queer Country' explores origins of growing genre of music
Tracing an evolution, from k.d. lang to Lil Nas X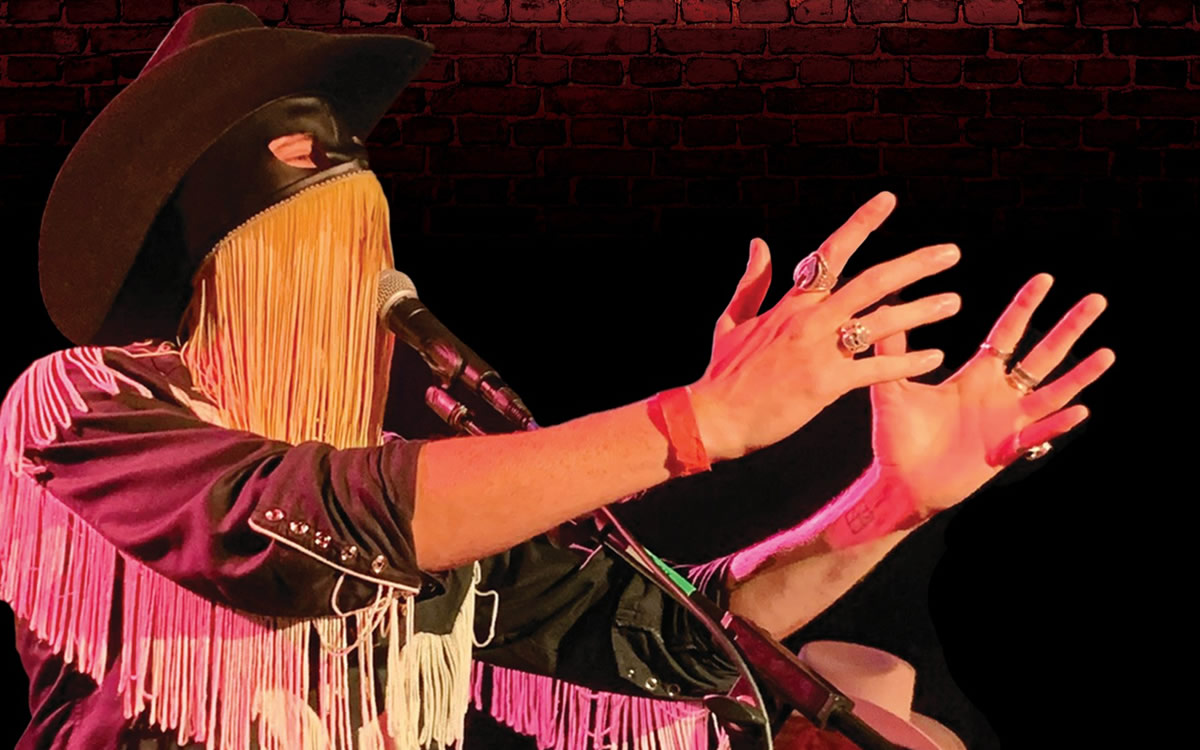 'Queer Country'
By Shana Goldin-Perschbacher
c.2022, University of Illinois Press
$110 hardcover; $24.95 paperback/288 pages
Two steps.
This way, two more that way, tap your heels together, step-and-bow left, step-and-bow right, turn and again. Eventually, you'll get the hang of doing this and you won't bump into everybody on the dance floor. Also eventually, you'll see that country music has a place for you even when, as in the new book "Queer Country" by Shana Goldin-Perschbacher, you never thought you had a place for it.
Usually, when one thinks about country music, rural living comes to mind: cowboys, pick-ups, Christian values, conservatism, heartbreak and honky tonks. Stereotypically, few of those things have seemed LGBTQ-inclusive and listeners might have felt unwelcome, were it not for today's boundary-breakers and "queer country," which, says Goldin-Perschbacher, is becoming more of a music category with fans.
Goldin-Perschbacher is quick to say that "queer country" is not a genre on its own. Some out musicians might closer identify themselves with Americana or folk music; k.d. lang's music is more countrypolitan, but with humor; and you can attend queer Bluegrass festivals, if you want. None of this defines the various artists: In many ways, LGBTQ artists have really had no other options than to embrace all labels.
Then there's the issue of how to do queer country: Goldin-Perschbacher refers often to Patrick Haggerty, who was the first gay artist to officially record the album "Lavender Country." He recorded it in Seattle, shortly after Stonewall; at that time, Haggerty was especially determined that his album be honest and sincere in its reflection of gay life – things that continue to concern queer artists who use irony, drag, and camp in their work.
And there's that struggle to go mainstream. Goldin-Perschbacher writes about k.d. lang's career and how it progressed. You'll read about Chely Wright and Lil Nas X and how they used non-traditional ways to rise to stardom. And you'll read about many artists who do what seems best for them, and count LGBTQ listeners and cis audience members among their fans.
There really is no way "Queer Country" could ever be considered a "beach read."
This isn't the relaxed, rangy kind of book you want to sunbathe with; instead, author Shana Goldin-Perschbacher speaks to the academic, rather than the casual listener, with language that seems to fit better in school, than in sand. The analyses border on the high brow just a bit, with some amount of repetition to underscore various points.
Even so, this is an important work.
In writing about this almost-hidden branch of country music, Goldin-Perschbacher also tells of the efforts she's made to help some artists to gain a wider audience. This lends more of an insider feel; the intimately extensive interviews with artists, and excerpts from other works, let readers know that they should keep their eyes (and ears!) open.
 Give yourself some room to absorb, if you tackle this book. It's not for everyone, but C&W listeners and "queer country" fans may find it necessary. Step one is to find somewhere comfortable to sit. Reading "Queer Country" is step two.
The Blade may receive commissions from qualifying purchases made via this post.
Danica Roem's new book is far from a typical politico's story
'Burn the Page' an inspiring, gonzo page-turner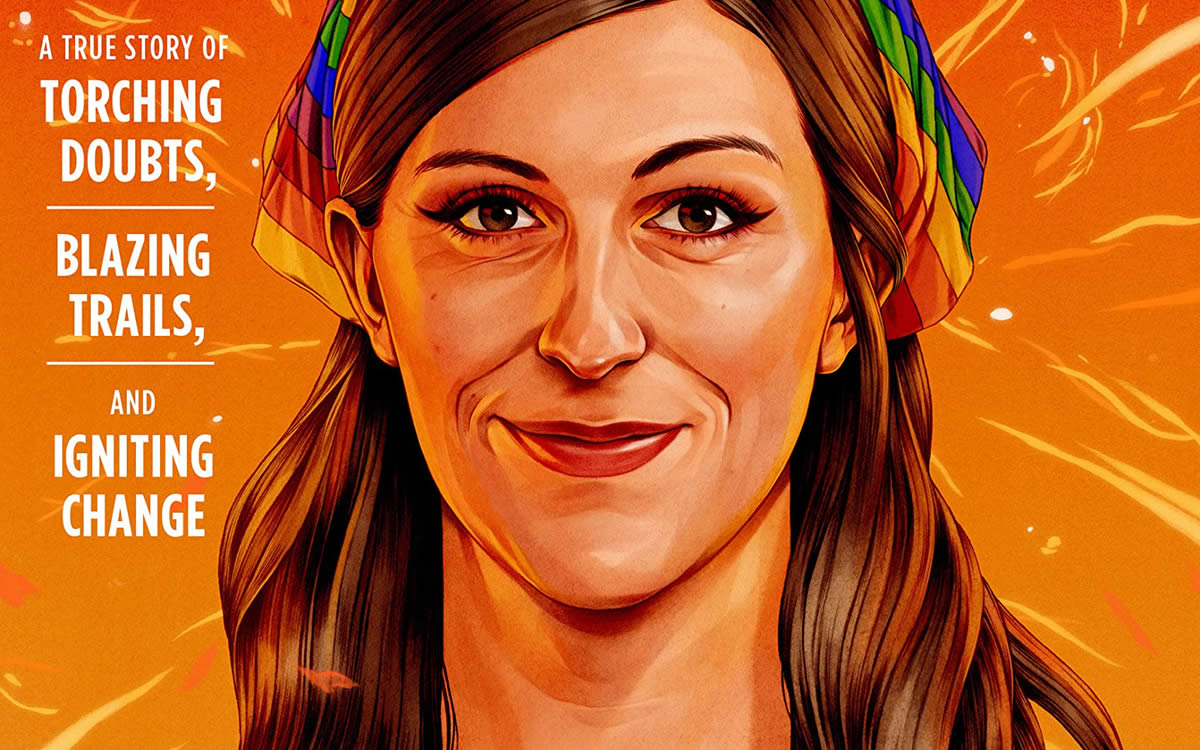 'Burn the Page'
By Danica Roem
c.2022, Viking
$27/320 pages
Party drinking. Heavy metal gigs. People doing yoga to the soundtrack of "The Pursuit of Vikings" by the Swedish metal band Amon Amarth. Car breakdowns. Vivid descriptions of anxiety-induced vomit. More energy than a zillion shots of Red Bull. Inspiring and badass stories that will make you, no matter how cynical, want to tell your own story, be kind to people and work to help change what's messed up in the world.
This isn't what you'd find in most politicians' memoirs. But "Burn the Page" by Danica Roem is far from a typical politico's book.
Roem, 37, isn't your usual politician. In 2017, Roem was elected as a member of Virginia's House of Delegates. In 2018, she became the first out transgender seated state legislator in the country.
Roem was reelected in 2019 (becoming the first trans person to be reelected to state office). She was elected to another term in office in 2021.
On May 9, Roem announced that she is running in the 2023 election for Virginia's state Senate, the Blade reported. If she wins then, she will become the country's second out transgender state senator.
In "Burn The Page," Roem lets us know that running for office, along with many other things in her life, wasn't easy for her.
She grew up in Manassas, Virginia. After her father died by suicide when she was three; Roem was raised by her mother and her grandfather.
It was hard for Roem to sort out her sexual and gender identity at a time when many queers weren't out. Heavy metal became a safe place for her (you could wear make-up in a heavy metal band).
Roem graduated from St. Bonaventure University with a bachelor's degree. Before entering politics, she was a journalist. Because Roem wrote for local papers, she was not paid a livable wage.
"Picture it: a five-foot-eleven, long-haired brunette metalhead trans lady reporter wearing a rainbow bandanna, an A-line skirt, and a black hoodie," Roem writes about herself as she was in 2016 just before she thought about becoming a candidate for office.
Then, though she had been a reporter for a decade and interviewed governors, Roem had to work two jobs.
She drove a 1992 Dodge Shadow America and worked at a kebab shop for $5 an hour.
Along with the kebab gig, Roem worked part-time for a local paper. When she interviewed for the job, the editor, Roem writes, asked her why "the fuck" she wanted to work there. She had no health insurance.
Roem feels bad, she writes, about behaving like a "lady dick" then, because she was so exhausted. For good measure, a "transgender rights organization in need of a storyteller," she writes with sardonic humor of her 2016 life, "passed her over…for another transgender storyteller with flashier credentials."
As if things didn't suck enough, Roem hardly ever got to see her partner or step-daughter because she was commuting so much for her jobs.
But, despite those hardships, "Burn the Page" isn't a pity party. It's a kick-ass account of how Roem has reclaimed her story and got things done.
When members of the anti-queer Westboro Baptist Church protested Roem, the heavy metal band Lamb of God led some 200 protesters with kazoos in a counter demonstration.
As a legislator, Roem has worked not only on LGBTQ issues, but on traffic congestion, Medicaid expansion and other issues that impact her constituents.
"This is a book about both the importance of the stories we tell one another," Roem writes, "and the power in setting fire to the stories you don't want to be in anymore."
As the anti-LGBTQ laws being passed nationwide make all too clear, transphobia still exists. But there is power in shaping the narrative about your life. "Everytime you share your own story," Roem writes, "you do something to counteract another narrative that sometimes lurks in the shadows and other times is not so subtle."
 "Burn the Page" is an inspiring, fun gonzo page-turner. It's a must-read.
The Blade may receive commissions from qualifying purchases made via this post.
Two lively, entertaining new books from Deaf creators
DiMarco's memoir and Novic's 'True Biz' give visibility to oft-ignored community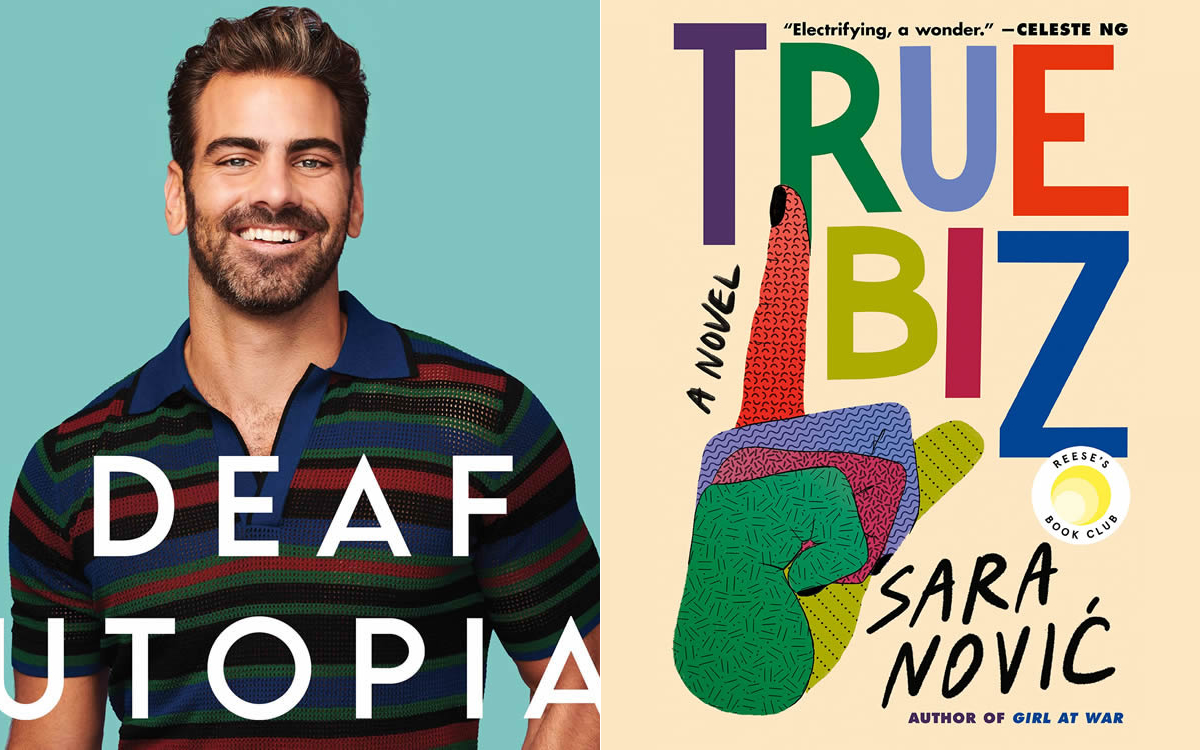 'Deaf Utopia: A Memoir–and a Love Letter to a Way of Life'
By Nyle DiMarco
c.2022, William Morrow
$22.99/336 pages
'True Biz'
By Sara Novic
c.2022, Random House
$27/388 pages
In the 1970s, while riding the T in Boston, a man tried to get my attention. He seemed to be talking animatedly with his hands. Knowing nothing about sign language, I thought he might be drunk. I ignored him, unfolded my white cane and got off at my stop. I'm legally blind, but have some vision. But, I don't always recognize people whom I've met.
Later that day, I learned that the fellow on the T's name was Fred and that he was Deaf. He'd seen me at a party and was signing hi to me. Fred, I'm so sorry for my rudeness!
Then, aside from the sad-sack Deaf character in the novel and movie of the same title "The Heart Is a Lonely Hunter," Deaf people, like queer people, largely, weren't present in books, movies, TV – anywhere in pop culture. Except as victims, villains or metaphors for loneliness or deviance.
Thankfully, after decades. this is changing. As Troy Kotsur, said of "the Deaf community, the CODA [children of Deaf adults] community and the disabled community," when he became the first male Deaf actor to win an Oscar, "This is our moment."
Today, Deaf and disabled people, queer and non-queer, from models to artists to filmmakers to authors are pop culture creators and icons. Two of the most lively, entertaining, moving books out now are by Deaf creators.
"Deaf Utopia" is a fascinating memoir by Nyle DiMarco with Robert Siebert. DiMarco, 32, is proudly Deaf and queer. His parents and grandparents are Deaf. He knows how to keep your attention. His stories range from his first kiss with a man to auditions with reality show execs (who want him, a Deaf guy whose native language is American Sign Language to "use his voice") to harrowing accounts of being abused by his father.DiMarco is an activist, producer, actor, and model. In 2014, he became the second male winner and first Deaf contestant on cycle 22 of "America's Next Top Model."
In 2015, DiMarco, with his professional dance partner Peta Murgatroyd won the Mirrorball Trophy on season 22 of ABC's "Dancing with the Stars." His acting credits include roles on "Difficult People," and "Switched at Birth." DiMarco, a Gallaudet University graduate and Washington, D.C. resident, was executive producer of the Netflix docuseries "Deaf U."
Growing up, he and his twin brother Nico had "gotten a taste of the cruelty of hearing people toward the Deaf when childhood bullies mocked our signing," DiMarco writes.
As with queer people who are mocked as children, DiMarco as he got older came to see that bullying could "take more harmful and sinister forms: blatant oppression and discrimination."
He learned from his mother that in 1995, five years after the Americans with Disabilities Act was passed, his grandfather was denied an interpreter when he was in the hospital. When he went into surgery, his family didn't know if his "life was in danger," DiMarco writes.
The Deaf community isn't immune to homophobia. As a youth, DiMarco was told the story of an acclaimed, handsome Deaf track sprinter. After marrying a woman, having two children and living the life of the "picture-perfect" family man, he killed himself.
Years later, DiMarco discovered that the legendary athlete was gay, when he met the sprinter's Deaf European out male lover. The athlete told his lover that he couldn't come out.
"I wondered how long it would be before I saw him again," the athlete's lover told DiMarco, "I never did. Soon after that, he took his own life."
Despite these sad stories, "Deaf Utopia" is far from a downer. It is filled with moments of pride and exuberance from DiMarco's mom being there when he and Murgatroyd were awarded the Mirrorball Trophy to when he was asked to be an executive producer of "Deaf U."
Coming out, DiMarco had to deal with homophobia and being excluded from the queer community because he's Deaf. He met a lot of "cool" gay people at LGBTQ events and he spoke in American Sign Language at the 2016 Human Rights Campaign annual dinner.
Yet, "my new gay acquaintances were hearing and didn't know ASL," DiMarco writes.
But he didn't give up. With time and patience, DiMarco taught hearing queer people ASL, and hearing LGBTQ people began to include him in their conversations.
"Deaf Utopia" has entertaining dish about what it's like behind the scenes of reality shows. But it's not a celeb tell-all.
The memoir is an exhilarating mix of stories of DiMarco's life and intriguing narratives of Deaf culture. Take just one thing "Deaf Utopia" made me get for the first time: silent movies, with no spoken dialogue, were accessible to Deaf people.
If you're hearing, you'll likely be surprised by one sobering story of Deaf history: Alexander Graham Bell was instrumental in having sign language, the native language of Deaf people, banned from schools for the Deaf.
If you like reality shows, dancing and parties laced with queerness and Deaf culture, "Deaf Utopia" is the book for you.
"True Biz" is the dazzling new novel by Sara Novic, a brilliant Deaf writer. Like DiMarco, Novic, author of "Girl at War" and "America Is Immigrants," is proud of being Deaf.
"To be a member of the Deaf community has been a great source of joy in my life," she writes in an "author's note," "it has made me a better writer, thinker, parent, and friend."
Schools for Deaf people have been vitally important for Deaf culture, language and community.
"True Biz" is set at the fictional River Valley School for the Deaf. Riverdale is facing closure. The novel's main characters are February Waters, the headmistress, and two teenage students Austin and Charlie.
February is a CODA (child of Deaf adults). She and her hearing wife Melanie love each other. But like many marriages, their marriage has its strains. February must deal with everything from teen sex to Riverdale's impending closure.
Austin is a proud Deaf teen. His family has been Deaf for generations. Nothing shakes up his life until he meets up with Charlie, a new student.
Novic is a master of creating characters that burn themselves into your heart. Charlie, who is Deaf, will tug at your heart the most. Her divorced parents are hearing. Her folks won't let Charlie communicate in American Sign Language. Charlie attends mainstream schools where she meets no Deaf people. Her mom insists that she have a cochlear implant.
When she fails academically, Charlie is sent to Riverdale. Adjusting is hard for her because the Riverdale students communicate with ASL. She has to quickly learn to sign. February asks Austin to help her fit in.
You'll miss and root for these characters after reading this page-turning novel. You'll want February and her wife to stay together and good things to happen to Austin and Charlie.
"True Biz" is an American Sign Language idiom. In English, it means "seriously" or "for sure."
Seriously, read "True Biz."
The Blade may receive commissions from qualifying purchases made via this post.