Todrick Hall on his 'Oz' show, RuPaul, 'Kinky Boots' and more
Busy performer returns to D.C. for two-night Howard Theatre engagement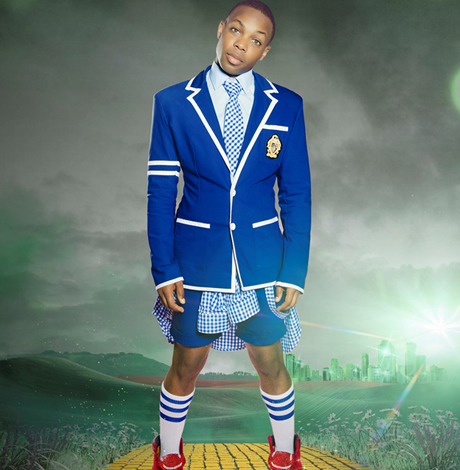 Todrick Hall

'Straight Outta Oz'

Tuesday, April 18

Wednesday, April 19

8 p.m.

Howard Theatre

620 T St., N.W.

$35-100
Dancer, singer and YouTuber Todrick Hall has become a dance staple with his more than two million subscribers and videos earning millions of views.
The Beyoncé stan became known as an internet sensation for his medley mashups of her songs (as well as Rihanna, Arianna Grande and Taylor Swift). His "End of Time" Target dance flash mob video, where Hall and a group of dancers bust out a choreographed dance routine on unsuspecting shoppers, even grabbed the attention of the Queen B herself. Beyoncé posted a thank you to Hall on her own YouTube page.
His credentials reach beyond YouTube with Hall competing on "American Idol" and being a guest judge on "RuPaul's Drag Race." Hall eventually took his talent to Broadway starring as Lola in "Kinky Boots" from November until March of this year.
The 32-year-old choreographer released "Straight Outta Oz," a semi-autobiographical visual album in a similar vein as his idol Beyoncé's "Lemonade," in June with a rerelease of a deluxe edition in March. This time, the celebrities were singing Hall's original work with appearances from RuPaul, Bob the Drag Queen, Amber Riley, Jordin Sparks, Raven Symoné, Tamar Braxton and more. "Straight Outta Oz" has now been adapted from the computer screen to stage with a live tour.
Hall took a break from rehearsing to speak with the Washington Blade on being out in the public eye, RuPaul's life advice and just what happened to Lola's boots.
WASHINGTON BLADE: What about "Wizard of Oz" did you feel such a personal connection to that you wanted to do your own version?
TODRICK HALL: I think subconsciously I've always felt that my life was parallel to Dorothy. I just didn't realize that until last year. I grew up in a small town in Texas. I always knew there was something out there that was greater for me that I wanted to get out there and see. And that's what Dorothy does. She knew that Oz was there. Even though she realizes in the end that there's no place like home and that the grass isn't always greener on the other side, without those experiences she would have never realized those things. I feel like I have realized so many things and put my faith, trust and my career in other people's hands when really I had the power all along to be able to control my destiny. I realized that and said this is a story that I have to write and tell. If I feel this way and so passionate about it, a lot of other people will feel this way and identify with this as well.
BLADE: The visual album was released in June but in March you released a deluxe edition. Did you think of the additions you made after the initial release?
HALL: No. The initial release was supposed to be much smaller, but I am a perfectionist and I always want to tell the story in full. For me, I said, "Well if you tell the story of Dorothy you have to have the Scarecrow, Tin Man and Lion. If you have those four characters you have to have the Wizard and the Witch." Eventually the visual album, which was supposed to be eight songs, turned into 16 songs. When we went on tour, my fans really loved the numbers that they were getting to watch that they knew and recognized. But they weren't able to follow along to the songs that I wrote for the musical that were not a part of the tour. It got to a place where I was like, "I really want them to be able to hear the songs and the lyrics from the songs that we performed at the live concert last year that weren't on the visual album." So this year I rereleased it so that the songs that they didn't know they could learn and be familiar with.
BLADE: The deluxe album has some big names like RuPaul and Raven-Symoné. Did you reach out to them to collaborate? 
HALL: I reached out to them and I reached out very last minute. I was so thankful that they all were able to jump on board with sometimes 24-hours notice before they had to shoot the video.
BLADE: You've worked with RuPaul on your album and also you were a judge on "RuPaul's Drag Race" for the last couple seasons. What's the best piece of advice Ru gave you?
HALL: I don't know if this is a piece of advice but the entire way that he looks at life. There was a moment of time when my MTV show was on television. It was airing and I was very nervous whether it would be successful. He said, "You need to live in the moment. You need to appreciate that the stars have aligned for you to have this moment and you can't sit at home every day wondering whether or not it will be successful. It's successful because it happened. If it doesn't happen again, you'll go on and have another opportunity." My whole life I've always put so much pressure on each opportunity I've been given. We, as humans, do that often. We think that if this relationship doesn't work, if this job isn't the one that gets me to the top, if I don't ace this test, then my life is over. It's not the case. It's a life experience. You will move on and you will be able to experience other things. That's kind of what he taught me. So now when I'm doing a project, I give it 100 percent of my energy and then I leave that energy in that project and I say, "I hope that this does really well. But if it doesn't, there's a reason God gave me these gifts. So I can keep using them." They're not over, they're not done, they're not running out. I'll go do something else. His whole insight about everything has really helped me be able to approach everything that I do with a much different lens.
BLADE: Your song "Water Guns" was a tribute to those who were lost to gun violence from the Pulse nightclub victims, to YouTuber Christina Grimmie and Trayvon Martin. All these people are parts of your identity: gay, YouTuber, black. How emotional was it for you to record?
HALL: It was very emotional for me to record. The inspiration for that song was a huge coincidence because I wrote it because I had a friend who got murdered. She was a police officer. Some people perceive that song to be a pro-Black Lives Matter song or an anti-police song. It's not. My friend was actually an African-American police officer. She was shot and killed. I wrote the song because I'm very anti-guns and anti-violence in general. The night that I wrote the song Christina Grimmie got shot. The next night after we filmed the video the Pulse situation happened. So I went back and shot the scenes of me spray painting the names of these people because it couldn't have been more relevant at the time that I wrote the song for my friend. That was a crazy coincidence and they both hit me really hard.
Pulse was one of my old stomping grounds. My first job out of high school was dancing at Walt Disney World. I knew a lot of people who worked at that club, I knew a lot of people who were there that night and some of the people who unfortunately didn't make it out had pictures of me and them on their Instagram. These were people I didn't know personally but I had met that were fans of mine and came to my concerts. It was just a very weird thing to think this was so close to home and that I could have been there that night. Every time I go to Orlando for my tours I go to Pulse afterward. It was a very scary thing for me and a really eye-opening thing to remind you how fragile life is and we should really live each day to the fullest.
BLADE: You were also on season nine of "American Idol." You've mentioned before that you were concerned about being out while on the show. What made you decide to be out in your career?
HALL: When I was on the show I felt this pressure. They kept saying, "Appeal to middle America," and what I translated that as was, "Don't be so openly gay because that could offend people." I don't think they were saying it in a mean way. They just wanted me to be successful. After I was eliminated I realized that I got eliminated being someone I wasn't. I would rather have been eliminated from the show for really showing people who I was. There was nothing I could have thought that was a worse feeling than getting eliminated when I didn't even recognize the person that I was being on television. I vowed to myself after that, "I will be 100 percent myself and I will be out waving my flag and letting people know who I am."
I felt it wasn't important because it wasn't any of their business. But it's so important because it gives people that are coming out the confidence to say, "Well if Todrick did it, I can do it. If RuPaul did it, I can do it. If Joey Graceffa, Tyler Oakley, Kingsley and all these people who are such huge influencers online can do it than I can do it as well. There is a place for me in the entertainment industry and I don't have to hide." Like Colton Haynes has come out and is being celebrated and I hope and pray it doesn't do anything negative for his career. He should not only be considered for gay roles, he should be able to play any role that he wants because that's what actors do. It was very important for me to come and say who I truly am and I would rather maybe not reach the level of success I could have pretended to be straight. I'd rather reach the level of success that I can as the real me and be happy and free to be who I am.
BLADE: You just mentioned quite a few gay YouTubers. As a gay YouTuber yourself, what are your thoughts on the recent controversy of YouTube censoring LGBT content on its restricted mode?
HALL: I don't know all the details. I don't like to comment when I'm not educated on something. I was releasing my album during the time that this happened and flying from coast to coast. So I didn't really get all the information about this. But I am positive that the gay community is so strong that if anything like that were to ever happen we would be able to get it banned and YouTube wouldn't stand for it. YouTube has an entire department that is dedicated to the LGBTQ community. They do so much research and so much to help our community that I don't believe this will stand.
BLADE: You have been busy. You just finished your run as Lola on Broadway in, "Kinky Boots." Did they let you keep the boots?
HALL: Yes they did. My boots might be making a quick appearance in my upcoming tour as well.
BLADE: How do you go about translating the visual album to the stage?
HALL: It's not a difficult transition for me because I love theater. As I was writing all the songs and shooting the videos I was already thinking of ways to bring it to life on stage. It's not very complicated. The story kind of tells itself and the staging and a lot of the choreography is the same. We just have transitions that are not on the album still. There are three or four songs that you can only hear on the tour. I think it's really fun to bring all those things to life on stage in front of everyone.
BLADE: How does it feel to bring "Straight Outta Oz" to D.C.?
HALL: D.C. is just one of my favorite cities to perform in. I love how much D.C. supports its fine arts. I love how much effort and energy they spend to make sure there are theaters there for people to perform in. I love specifically how the Howard Theatre is such a historical venue. It's such a landmark for people who are African-American performers. I'm so honored to join the roster of legends of people who have performed there before me. There's something about the energy in that building that just feels really epic. I'm so grateful to be able to get on that stage and share the story of a proud, gay black man. I think it's very progressive and beautiful and I appreciate D.C. for supporting me the way they do.
Camp classic 'Mommie Dearest' turns 40
Digital re-issue offers fans new insights, John Waters commentary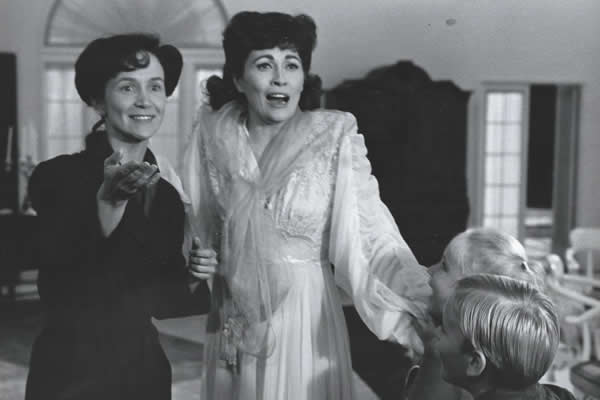 In a 2016 People magazine interview, Oscar-winning actress Faye Dunaway admitted to regretting her over-the-top portrayal of Joan Crawford in the 1981 movie "Mommie Dearest" (Paramount), newly reissued on Blu-ray and digital as part of the Paramount Presents series. Of the movie, based on the equally OTT memoir by Crawford's adopted daughter Christina, Dunaway said, "I should have known better, but sometimes you're vulnerable and you don't realize what you're getting into. It's unfortunate they felt they had to make that kind of movie. But you can't be ashamed of the work you've done."
"That kind of movie" pretty much tanked Dunaway's career after that. However, it also titillated and delighted countless fans upon its release and in the 40 years since. A multitude of lines have become iconic in the LGBTQ vernacular and classic scenes have become sources of endless entertainment. So, how good or bad is it?
From the minute the gloved hand of actress Joan Crawford (Dunaway) turns off her alarm at 4 a.m. and saunters into the bathroom to begin her morning routine, we know we're in for something out of the ordinary. Dressed to kill, she heads to the studio, reading scripts and autographing photos in the back of a limo, Crawford was nothing if not devoted to her craft and fans.
She was also devoted to cleanliness, an obsession that would become one of the contributing factors in her descent. In one iconic scene, she berates a housekeeper, "I'm not mad at you, I'm mad at the dirt."
A first-rate performer in all aspects, Crawford's annual Christmas gift-giving extravaganza at an orphanage stirs up her desire for motherhood. Unable to conceive, the twice-divorced actress discovers she is not a candidate for adoption, despite believing she can be a mother and a father, providing both a "wonderful and advantaged life." Her lawyer boyfriend Greg (Steve Forrest) pulls some strings and Crawford becomes mother to baby Christina.
It doesn't take long (OK, a few years) before the cracks start to show, beginning with a birthday party for Christina (Mara Hobel, in a thankless role), complete with a carousel, an organ grinder and monkey, and a new baby brother named Christopher. Signs of tension are present in Joan's interactions with Christina, including her bristling at her daughter's tone of voice. When Joan catches Christina mimicking her while seated at her mother's vanity, she flips out, butchering her hair.
Christina isn't the only object of Joan's aggression. Greg walks out on Joan after a disagreement, and she deals with it by cutting him out of every photo they took together. Studio head Mayer (Howard Da Silva) sends her packing, utilizing the creative differences excuse. This leads to the famous rose garden freak out (of "Tina, bring me the ax" fame). Shortly after winning the Oscar for "Mildred Pierce," Joan discovers a wire hanger in Christina's closet leading to the notorious "No wire hangers, ever!" beating scene.
Not even teenage Christina (Diana Scarwid), away at boarding school is safe from Joan's wrath. After Christina is caught getting intimate with a boy, Joan removes her from the school. Back at home, where a journalist is busy writing a story about Joan, Christina and her mother have a heated argument, resulting in the classic slap sequence and the delivery of the "I'm not one of your fans" lines.
Having almost killed Christina, Joan sends her off to convent school. After graduating, Christina returns home to discover that not only has her mother remarried – to soft drink king Al Steele (Harry Goz) – but she has put her home up for sale with plans to relocate to New York. Needless to say, the mother/daughter relationship never improves, which explains Christina's barbed-wire memoir.
Perhaps Dunaway, who worked with uneven director Frank Perry ("The Swimmer," "Diary of Mad Housewife," and "Play It As It Lays," and the bombs "Hello Again" and "Monsignor") in the past, should have known better. Regardless, "Mommie Dearest" went from shocking biopic to camp classic at light speed, and for that, we are forever grateful. Plus, with Halloween just around the corner, "Mommie Dearest" is a fab reminder of what a great (and terrifying) costume Joan Crawford can be.
In a 2015 interview with the Blade, actress Rutanya Alda, who played long-suffering maid Carol Ann in the film, talked about her surprise at first seeing the film.
"When the audience laughed, I was like, 'Oh my gosh,' I was kind of taken aback because I knew (producer) Frank Yablans and (director) Frank Perry's intention was to make this really serious drama and of course it turned into this kind of camp happening right from the get go," Alda said. "Even Paramount was caught off guard and they didn't know how to promote it because it became such an audience experience right away. … I was actually quite pleased because the audience really got into it. It was just amazing to me."
Alda added that Dunaway should have embraced the campy results of the final film.
"The audience of 'Mommie Dearest' is a great audience and I think they are disappointed that Faye has never embraced the film," Alda said. "If I were Faye Dunaway, I would have said, 'Look, I was great in the part, I did great things. OK, maybe I had an over-the-top performance, but it worked, didn't it?' … She's really deprived herself of a great audience of people who love the movie and it's a detriment to her. Look at all the joy she missed."
Blu-ray special features include commentary by drag legend Hedda Lettuce and filmmaker John Waters, "Filmmaker Focus" with Frank Perry biographer Justin Bozung, short features including "The Revival of Joan," "Life With Joan," and "Joan Lives On," as well as a photo gallery and the original theatrical trailer. Rating: B-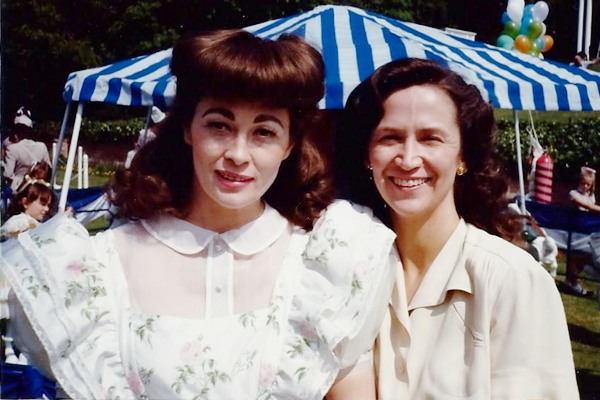 Stupid things not to do when you get old
Steven Petrow's new book on aging is funny yet poignant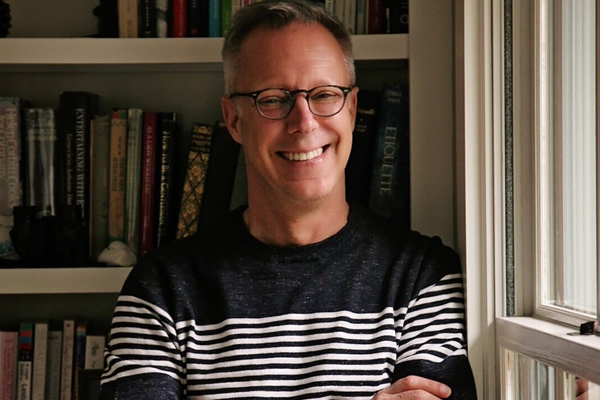 Diane Sawyer, the former ABC News anchor, gave award-winning journalist Steven Petrow some advice on what he could do to look younger. "Anchors don't get older, they just get blonder," she told him.
For many years, Petrow, who is gay, took Sawyer's wisdom to heart. He had his salt and pepper hair colored. This went well, until a new colorist offered to use a new "natural" coloring process that would remove a third of his gray hair. Petrow came away "a honey brash blonde" whose hair "screamed dye job."
This is one of the many funny, yet poignant, stories that Petrow with Roseann Foley Henry tells in "Stupid Things I Won't Do When I Get Old: A Highly Judgmental, Unapologetically Honest Accounting of All the Things Our Elders Are Doing Wrong."
Written by Petrow with Henry, "Stupid Things I Won't Do When I Get Old" is part memoir and part manifesto.
Few things are more fraught with fear, anxiety and ageism than knowing that, if we live long enough, we'll get old. Whether hetero or LGBTQ, no matter how much we love our parents, we don't want to become like our folks when we're elders.
Shortly after he turned 50, Petrow, who writes about aging, health, manners and civility, began to confront his ageist beliefs and vowed not to let aging limit or diminish his life.
As he reached the half-century mark and his parents "entered their sunset years," Petrow began to make a list of what he called "the stupid things I won't do when I get old."
The list, which kept growing longer and longer, "proved to be a highly judgmental, not-quite-mean-spirited-but-close accounting of everything I thought my parents were doing wrong," Petrow, now 64, writes in the book's introduction.
Petrow first wrote about his list in a popular New York Times essay "Things I'll Do Differently When I Get Old." "Stupid Things I Won't Do When I Get Old" grew out of the essay.
Petrow's list is, by turns, laugh-out-loud funny and incredibly moving.
He vows not to, as his Mom did, "forgo a walker because it wrecked my outfit."
In one chapter, he promises that, "I Won't Become a Miserable Malcontent, a Cranky Curmudgeon, or a Surly Sourpuss."
Yet, in other more serious chapters, Petrow says that "I Won't Lie to My Doctor Anymore (Because These Lies Can Kill)," "I Won't Burden My Family with Taking Care of Me" and "I Won't Forget to Plan My Own Funeral."
Petrow, a columnist for the Washington Post and USA Today as well as a regular New York Times contributor, talked with the Blade by phone and email.
Petrow, whose previous books include "Steven Petrow's Complete Gay & Lesbian Manners," "The Lost Hamptons" and "When Someone You Know has AIDS" (3rd edition), grew up in New York City.
In 1978, Petrow graduated from Duke University with a bachelor's degree in history. He graduated from the University of California, Berkeley with a master's in history in 1982.
A former president of NLGJA (the Association of LGBTQ Journalists), Petrow lives in Hillsborough, N.C. His 2019 Ted Talk, "3 Ways to Practice Civility" has been viewed nearly two million times.
Petrow was born with journalism in his DNA. His father, journalist Richard Petrow, taught journalism for decades at New York University.
"My Dad was a great teacher," Petrow said, "He traveled – got to meet people. I wanted to do what he did."
In 1984, Petrow was diagnosed with testicular cancer. This experience is one reason why Petrow became a health care journalist. "I wanted to focus on health and medicine to teach people how to negotiate the health care system," he said.
Negative buzz about aging is everywhere in the culture from magazine ads to birthday cards. "We start to become invisible when we're in our 50s," Petrow said, "this may be even more true – ageism may come earlier for gay men, and separately, more true, for women."
"Old age ain't no place for sissies," Petrow added, quoting Bette Davis.
Research shows that the damage inflicted by ageism is real, Petrow said.
When we associate getting older with negative stereotypes about aging, our lives are shortened. "This ageism is as bad as smoking," he said, "it takes seven years off our lives."
It can be hard for people to find support and friends when they get old. But finding support is often more difficult for many in the queer community. There is more isolation among queer people as they age, Petrow said. "Many in their 60s lost their circle of friends during the height of the AIDS epidemic."
Petrow seeks out multigenerational friendships. "I'm open to different perspectives," he said, "I've learned so much from younger people."
Petrow thinks outside the box of generational labels (boomers, millennials, etc.). He identifies as a "perennial."
"Perennials are curious, engaged, passionate, and compassionate," he said, "Millennials can be perennials. Boomers can be perennials. Anyone can choose to be a perennial."
Petrow, who is often referred to as "Mr. Manners," became interested in manners on a blind date in the 1990s. He and his date ended up as good friends. Through this connection, a book editor asked Petrow to do a book on gay manners.
"I've always been a bit like the weird person who's fascinated with collecting and reading about arcane rules," Petrow said. Wisdom can be found in etiquette books from decades ago, Petrow said. One of his favorite finds was in the first edition of a 1922 etiquette book by Emily Post. Just as we should think before we tweet, "It cautions people," Petrow said, "not to write love letters that could end up on the front page of the newspaper."
Generally, manners are the same for LGBTQ and hetero people. But there are some etiquette issues that apply specifically to queer people.
For example, what is the etiquette around revealing that someone you know – a family member, friend or co-worker is LGBTQ? "This is for an individual to do for themselves," Petrow said, "not for any of us to do for another."
Civility and manners are important to all of us in the COVID era, he reminds us.
"Throughout the pandemic I've been talking about, 'we, not me,' which is about thinking about others before self," Petrow said, "And that's really the only way we will get out of this."
Schock treatment: an interview with Gina Schock of the Go-Go's
Drummer on her new book and upcoming Hall of Fame induction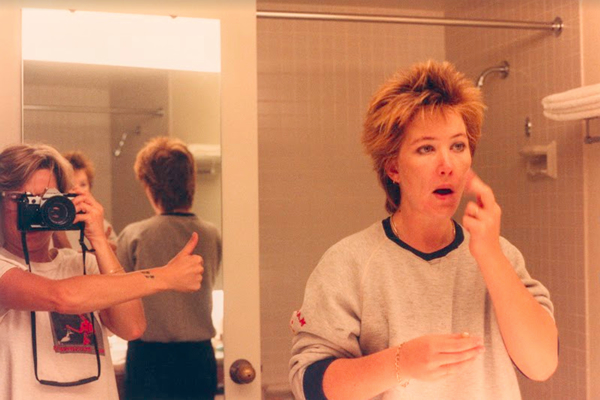 Too much of the Go-Go's is never enough. In the 40 years since the all-female punk band burst on the scene with its unforgettable debut album "Beauty and the Beat" to some of the band members' solo careers that followed its break-up to its ongoing reunion and the eye-opening 2020 documentary about the band, we just can't get our fill.
But wait, there's more! Gina Schock, the Go-Go's legendary drummer (she's got the beat!), has just published a sensational coffee-table book, "Made In Hollywood: All Access with the Go-Go's" (Black Dog & Leventhal Publishers, 2021) that features photos from Schock's own stock, as well as her own personal recollections of her life in music. She made time for an interview before the publication of the book as well as the Go-Go's long-awaited induction into the Rock and Roll Hall of Fame later this month.
GREGG SHAPIRO/WASHINGTON BLADE: I'd like to begin by congratulating you, as well as the rest of the Go-Go's, on your upcoming induction into the Rock and Roll Hall of Fame. How do you feel about it?
GINA SCHOCK: It took so long for this to happen, and at first we were sort of like, "Hell's bells! We don't even care anymore." Every year, we'd think "Maybe it's gonna happen next year," and it just wasn't happening. Then it happens! We were all dumbfounded. We couldn't really believe that we were nominated and then we got inducted! Everybody was pleasantly surprised. This is kind of great, kind of neat. I'm really happy about this now [laugh].
BLADE: At the same time, your memoir "Made in Hollywood: All Access with the Go-Go's," is being released. What did the experience of writing such a book mean to you?
SCHOCK: Actually, Gregg, it's not a memoir. Kathy (Valentine) wrote a memoir. Mine is actually a book of photography.
BLADE: Right, but you also tell your story in the book.
SCHOCK: There's a lot of writing in it, too. But I basically put this together because I had tons and tons of photographs. I've been moving them all over. Putting them in the closet here, under the bed there. I was like, "I have to do something with this. All these years of taking photos of the band." Of course, everybody in the band was like. "Gina, you really need to put a photo book together!" I finally found the right guy to do it with and he helped me get it together, organize it, and help me work on the book. I couldn't believe that along with the list of my credits will be photographer and author. It's kind of mind-blowing. Things that you don't think you're capable of, and then when you have an opportunity to do something and maybe make a difference…certainly for The Go-Go's. This needed to be out there. This is way long overdue; a book of photos with all of us. Photos that I've had that people have never seen. Also, you're getting these photos from a band member's perspective. With writing from one of the band members about what was going on during that period of time.
BLADE: I'm sure that looking at the pictures brought back lots of memories, but were you also a journal or diary keeper?
SCHOCK: Check this out! I don't have a journal, but since 1978, Gregg, I have been keeping daily planners every single year. I've written down things that were going on during that time period. Not big, long stories, but this happened today, that happened yesterday, next week we're going to be doing this. I used that as my reference. It was invaluable in the process. I now need to make room for them in the closet. I've got them all in drawers in cabinets in my office. It's like, "OK, there's no more room here [laughs]!" They were invaluable, like I said, in putting this together. What exact date did this happen? What was going on in November of '83? It was important to have.
BLADE: Do you see the book as an extension of Alison Ellwood's 2020 Go-Go's documentary?
SCHOCK: No, but I'll tell you that 99% of the photos in Alison's documentary are mine.
It's not an extension of that. This book has been in the works for decades. I just needed to find the right person to help me get it together. But when Alison was interviewing, I'd show her a photo and she would say, "Gina, can we come back and get some of these photos for the documentary?" I was like, "Of course, you can!" The majority of what you saw are my photos.
BLADE: The book is full of marvelous personal history details, such as performing with the late Edith Massey, known to many from her performances in some of John Waters' movies. What do you think Edie would think of the book?
SCHOCK: She would be, [imitating Massey] "Oh, Gina, I'm so happy about your book! Finally, it's about time!" Bless her heart and soul. I was doing an interview yesterday and I said, "If it wasn't for Edie, I don't know if The Go-Go's would exist. Certainly not in the way that they have for the last more than 40 years. Things happen in a magical way, how it all comes together. No one really knows why somebody meets someone on that particular day at that particular time, and then something comes out of that that you can't believe. Edie gave me the opportunity to come out to LA and San Francisco and New York and actually play in clubs. We got to play at Max's Kansas City and CBGB's; what a thrill that was. Then to come to LA and do three nights of the Nuart Theater and then play The Warfield up in San Francisco. That was the first time I'd ever been on a plane! After doing that with Edie, the minute I got back to Baltimore I realized it was time to make a move. It gave me the courage to believe that I could go back to any one of these places and I'm going to do something! By the way, Edie was such a lovely person. A sweetheart.
BLADE: Another scoop for the readers that I loved was the part about the Go-Go's performing with ska in the early 1980s, leading to the collaboration with Terry Hall on the song "Our Lips are Sealed," which was a much bigger hit for the Go-Go's than for Terry's band Fun Boy Three. Do you know how he felt about that?
SCHOCK: I have no idea how he felt, but I'm sure he was happy because all Terry Hall was hearing was "ka-ching, ka-ching, ka-ching [laughs]." I think Terry was quite happy about that. I would be. When Jane brought in the song, she was scared to death to play it for us because it was basically like a love letter that she readjusted a little bit lyrically and put some chords and a melody to. She played it for us, and we were like, "Jane, this song's great!"
BLADE: We are all saddened by the recent passing of Charlie Watts, drummer for the Rolling Stones. In your book, you wrote about the Go-Go's opening for The Rolling Stones. Can you please say a few words about what Charlie meant to you as a fellow drummer?
SCHOCK: There were two drummers that were my heroes growing up. That was Charlie Watts and John Bonham (of Led Zeppelin). Those two guys are part of the reason I started and kept playing drums. To think that many years later I actually got to meet my hero and talk to him. I got to sit on his drum kit! I talked to his drum tech!
That was one of the biggest thrills of my life. Then to be able to just open for the Stones, I mean, God! Wow, what a thrill! He was, of course, a gentleman. Very quiet kind of guy; soft-spoken. A lovely guy; very personable, very sweet. I didn't have a lot of time to talk to him, but when I did my heart was pounding. I couldn't believe it. Meeting David Bowie was the same sort of thing. You have such adoration for these people. The impact they have on your life in many ways, not just musically.
BLADE: You put some personal thoughts and experiences in the book, including your open-heart surgery to correct an atrial septal defect, yours and the band's encounters with drugs and recovery, the break-up of the band and issues with songwriting revenue. Was it painful or freeing to revisit these subjects?
SCHOCK: It was a little bit of both. It brought up some really heavy things that went down. But all those things have been ironed out and taken care of. Everything is good now and it has been for many years. The songwriting splits were a big part of why the band broke up. It seemed very unfair to me. I have to tell the truth [laughs]. I have to be honest with the people that I'm working with. They are my family, and nobody can hurt you worse than somebody in your family. I think I explained it all in the book the best that I can.
BLADE: Following the original break-up of the Go-Go's, you formed the band House of Schock with Vance DeGeneres, brother of Ellen DeGeneres. What are the chances that, aside from the Smothers Brothers, two funny people would come from the same womb?
SCHOCK: Yeah, right [laughs]? It's crazy, right? Vance was fresh out of New Orleans and I don't know how I met him; (through) a friend of a friend or something. We hit it off right away. I don't like to do anything by myself, Gregg. I always want a partner in crime. I like a team! That's why I always want to be in a band. I never want to be a solo anything. I like being in a band. I like having other people to bounce ideas off of. I'm not the greatest at anything, but I'm pretty good when you put me with somebody else who's talented as well. Vance and I worked great together. Ellen had just come to town and she was just starting out in the comedy clubs. We'd meet and have dinner. She'd ask me lots of questions about who I thought was a good agent to see. It was very sweet to watch everything happen for her. One of the funniest things, I told this to somebody the other day, I'll never forget this. Ellen said to me, "Gina, do you think if I make a lot of money one day, would you sell me your house [laughs]?" I don't remember what I said, but I'll never forget her asking me that. Because Ellen could buy a city block!
BLADE: In 2018, the Go-Go's went to Broadway with the musical Head Over Heels, featuring the band's music. What was that experience like for you?
SCHOCK: That was another unbelievable moment being in the Go-Go's. To think that this punk band, so many years later, has a musical on Broadway is absurd. But it happened! It's another crazy thing that just happened! There's a lot of work involved, don't get me wrong, and years and years of being in this band and working our butts off to achieve the status that we have in the industry. But it was still an incredible thrill. To meet all the Broadway actors and all, my God, those people can really sing and act! I was never a big fan of Broadway, but I am now. I was knocked out! They're so fucking talented. It's such a thrill to watch them interpreting our songs woven into this 17th-century short story.
BLADE: Recently, Belinda's son (James) Duke (Mason), posted a happy birthday message to you on social media in which he referred to you as his "Auntie."
SCHOCK: Yes! I love Dukie! I watched that little boy grow up. I just adore him. I will always be in his life. He's very precious to me.
BLADE: When Duke came out, Belinda became a very outspoken advocate for the community. Would you mind saying a few words about your connection to the LGBTQ+ community?
SCHOCK: I don't know what my relationship really is. All I know is that I'm who I am. I'm a musician and I will fight for anything or anybody that has had a difficult time in society. Just live your life. Society creates its own do's and don'ts and rights and wrongs for people, which is just a load of crap to me. Everyone should be allowed to be who they are, and love who they want to love, and marry who they want to marry. Love is love; it has no gender. It's the most important thing we can give to one another. It's what this world needs now more than ever. Never think for a second you haven't got the right to love whomever you fall for because love is always right. It is a human right!