July 6, 2017 at 8:30 am EDT | by Mark Lee
Wage study warning on 'too-high, too-fast' minimums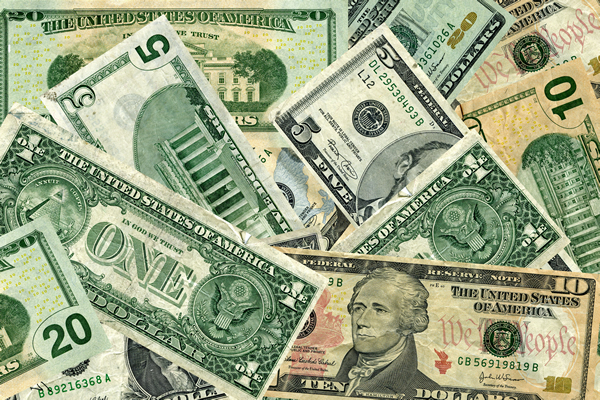 Recent attempts to hyper-hike minimum wage levels to $15 hit a hard wall of resistance over the past year that intensified last week.
Outside a small number of cities and even fewer states, broad public support for raising the national minimum wage above the current $7.25 has failed to induce a phased-in $15 rate most everywhere. Existing variable state and local minimum pay levels above the federal rate have also stayed fairly static.
Prevailing are commonsense marketplace realities and economist warnings of downsides and trade-offs in setting minimum wages above the $9-to-$10 range that the CBO established as the threshold for mitigating harm to workers when evaluating only job-loss implications.
Emerging new evidence regarding the accompanying danger of declining net incomes caused by reduced work hours as a consequence of accelerated wage hikes have contributed to growing caution. Barriers to employment for lesser-skilled workers in need of jobs but "priced-out" of hiring consideration have also recommended a slowdown in statutory increases.
Perversely and not without irony, a motivation for states to enact higher-than-beneficial minimum wage levels is that doing so reduces Medicaid rolls by pushing part-time and low-wage workers above income eligibility restrictions.
Dead-ending the largely failed attempt to mandate too steep hikes in minimum wage rates is new data indicating smaller paychecks for many at the lower-end of the wage scale as the result.
Last week's release of a study taking a more comprehensive look at the real-world consequences for workers of raising the minimum wage too high and too fast in a city implementing an eventual $15 wage minimum provided another red flag.
An in-depth University of Washington report, commissioned by the Seattle city government, detailed a large and negative effect on the earnings of lower-wage workers as the local minimum wage rose from $11 to $13 in a second phase on the way to $15.
The study indicated that lower-wage employees not losing their jobs, including those earning up to $19, on average worked nearly 10 percent fewer hours. This resulted in an average $1,500 net decline in annual low-wage worker incomes due to reduced job hours put in place by employers struggling to balance the bottom line.
Even worse for the "Fight for 15" crowd, this development was accompanied by news of a "study shopping" scandal involving Seattle Mayor Ed Murray.
Murray, a $15 minimum wage proponent, was desperate to minimize the impact and undermine the findings of the city-funded report. He panicked once the highly qualified and unbiased research team, including economic experts from across the policy spectrum, passed along preliminary findings in advance of public release.
The worried mayor hoped the University of California's Berkeley Labor Center would churn out another predictable analysis masking the negative ramifications of fast-and-large minimum wage hikes. The scholarly credibility of the perceived-for-hire Berkeley group was further damaged and Murray's motivations politically backfired by media exposure of correspondence between them.
The orchestrated Berkeley report was overshadowed by the more thorough and sophisticated University of Washington study dominating discussion by economists, policymakers, and the public.
Another setback last week for minimum-wage-revisionist proponents was Maine's legislature restoring the "tip credit" wage system after tipped employees pleaded they do so. Forcing restaurants and bars to pay tipped employees the full minimum wage rather than a base wage with minimum wage guarantee results in lost jobs, reduced hours, and significant drops in income only partly due reductions or terminations in customer tipping.
The D.C. Council last year rejected ending the tip-wage system when overwhelming numbers of servers and bartenders urged them to preserve the "tip credit" to protect their livelihoods and good wages.
D.C., currently increasing the local minimum wage by 180 percent in only six years and scheduled to reach $15 mid-2020, is also planning to conduct a wage policy evaluation.
Unknown is whether local politicians will commission a legitimate independent study and comprehensive analysis, or a Berkeley-style report designed to rubberstamp their decision.
Mark Lee is a long-time entrepreneur and community business advocate. Follow on Twitter: @MarkLeeDC. Reach him at OurBusinessMatters@gmail.com.