The intersection of sports policy and LGBTQ equality
A powerful force for transforming individuals and society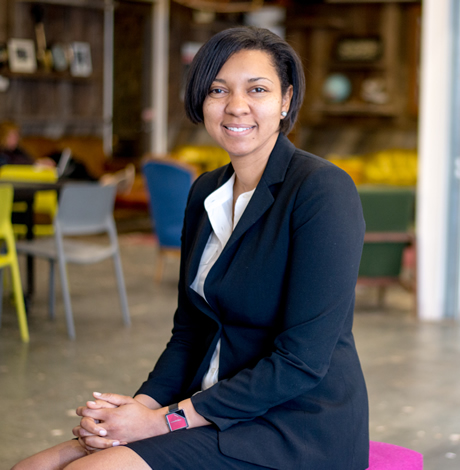 Sports have the power to captivate the fans and transform the athletes.  As a former Division I basketball player and lifelong athlete, I can personally attest to how sports can build character, encourage discipline, foster community, and teach individuals to work together toward a common goal.
And as a civil rights advocate, I see the power of sports — and especially team sports — to transform both individuals and society by bringing communities together. Sports provide us with a platform to promote our equality message on a broader scale.
We've come a long way.
Historically, sports was an arena that hewed to rigid societal gender roles, fueling a legacy of homophobia, transphobia and biphobia on and off the field. Until recent years, being an openly LGBTQ athlete came with great risk: it often meant risking your job, your spot on the team, commercial endorsements, and even your safety.
I spent most of my life playing competitive sports in the South. Like many other athletes, I had to spend most of my life closeted for fear of losing my team (family) and my scholarship, which was my livelihood.
However, in recent years, progress toward inclusion in sport has mirrored advances in other areas of society. In particular, the coming out of Brittney Griner, Jason Collins, and Robbie Rogers in 2013 signaled a game change — pro leagues and fans could no longer deny that LGBTQ people could both participate and excel in sports.
Increasingly, sports leagues are adopting and promoting LGBTQ-inclusive policies. For example, the NCAA recently created an LGBTQ-inclusve anti-discrimination policy in its bidding process in an attempt to be more LGBTQ-inclusive at the venues hosting NCAA-controlled tournaments. Further, sports bodies including the U.S. Soccer Federation, the National Women's Hockey League, and the NCAA have created pathways for transgender inclusion in competition.
We've also seen greater repercussions for athletes who make anti-LGBTQ comments in MLS, MLB, NFL, and the NBA, where anti-LGBTQ comments can lead to hefty fines and/or loss of lucrative sponsorships.
These wins not only bolster LGBTQ participation in athletics, but also help us secure LGBTQ equality victories under the law. Leagues and teams with inclusive policies and practices tend to have more visible LGBTQ participation by players, coaches, administration, and fans. Increased visibility makes these sports entities more likely to take public positions on LGBTQ equality — positions that educate voters and potentially influence lawmakers.
Indeed, voices in the sports community have proven to be essential to LGBTQ rights battles in Georgia, North Carolina, and Texas in the last two legislative cycles. In Georgia, the NFL, the NBA's Atlanta Hawks, and the NFL's Atlanta Falcons all released statements opposing a bill that would have allowed businesses to discriminate against LGBTQ people. And recently in Texas, women athletes took to social media to speak out against Texas' most recent anti-transgender bill.
Voices in the sports community will continue to be essential allies in protecting and promoting LGBTQ equality as we continue to face an onslaught of attacks at the state and federal level. And if we want to fully harness the power of sports to positively impact LGBTQ equality under the law, we must make sure that our sports institutions are built on a solid foundation of LGBTQ nondiscrimination.
Unfortunately, that is not yet the case. Most leagues, teams, and governing bodies still lack basic LGBTQ protections for players, coaches, and fans. For example, NCAA athletes can still lose their scholarships because of their sexual orientation and/or gender identity. And currently only some states have laws that protect transgender athletes from discrimination in high school athletics. The NWHL is the only professional U.S. league with a pathway for transgender athletes to compete. Increasing the inclusive policies in sports, and addressing the disparities they create, will help our ability to leverage our sports communities in our efforts to win equal rights.
So, as we look to make further inroads to change hearts and minds in parts of the country that are still reticent to accept LGBTQ people, sport can be as crucial and effective an avenue as our partnerships with businesses and faith communities. When we work to make sport more inclusive, we're not just supporting individual players,  we're fortifying an invaluable avenue for equality.
Ashland Johnson is a civil rights lawyer and sports inclusion advocate. She serves as director of public education and research for the Human Rights Campaign.
Blogging my first overseas vacation since COVID
Chronicling life aboard Celebrity APEX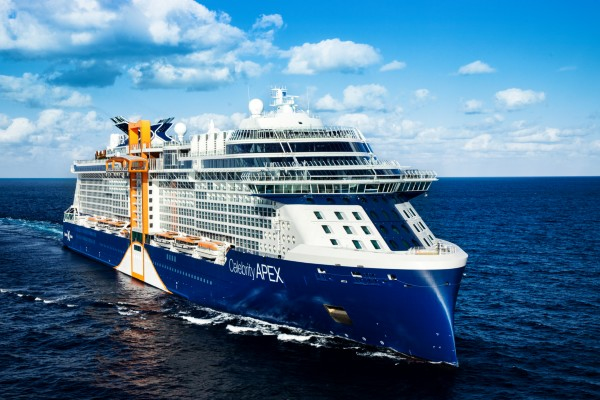 I will be blogging a number of times during my two-week transatlantic cruise and sharing my thoughts and experiences.
The first thing I found is boarding during a pandemic is a little different. People were given specific boarding times yet most arrived at the port when it was convenient for them as many had early check-out times from their hotel or Airbnb in Barcelona. Celebrity didn't turn anyone away. There was no Wi-fi at the entrance to the terminal so things got a little complicated as many had the information needed on their iPhone Celebrity app. It worked out and when you got inside to the counter they shared a Wi-fi connection.
I knew in advance from a Facebook connection, some childhood friends whom I hadn't seen in 21 years were going to be onboard. We ended up arriving at the terminal at the same time and caught up for the next hour and a half as we progressed through the boarding process. We all had to take a Covid test and only those with negative results could board. Of the approximately 1,300 people boarding, less than half the possible number for a full ship, I didn't hear of anyone getting a positive result.
When my negative result came back I was allowed to board and went to find my stateroom on deck 11. The key was at the door with all my information on it. Celebrity was doing everything to limit crew-to-passenger contact. We were asked to keep masks on in all indoor spaces except when eating or drinking, which on a cruise is often, and the crew are all wearing masks. Luggage was delivered to the door.
Shortly after entering my beautiful stateroom there was a knock at the door and my stateroom attendant, Lenie, had come to introduce herself. She didn't come in but explained how I could reach her anytime and for safety she would only come into the room when I was out. We chatted for a few minutes and I found out she was from the Philippines, had three children, and had worked for Celebrity for 20 years. She was both charming and efficient.
I then took a walk around the ship and was duly impressed. It is beautiful. I walked through the huge buffet where people were happily eating lunch and saw instead of serving yourself there were servers behind each station filling people's plates. All passengers had on their masks when getting food, as did the crew serving them. It made for a very safe feeling.
Instead of a group muster each passenger was asked to go to their assigned muster station where you were met by staff who explained emergency procedures. You also had to look at a video on the Celebrity app and were then logged in and confirmed you had done so. All efficiently and safely done.
Then I headed to the sail-away party my travel agent, and friends, Scott Moster and his husband Dustin, were hosting in the Iconic suite. The suite has everything from a peloton cycle to a hot tub for eight. It is incredible. I had the chance to catch up with old friends I had sailed with before the pandemic. Then it was a quick tour of the spa and gym open twenty-four hours a day. A way to assuage guilt over all the food and drink. Then back to the stateroom to finish unpacking and change for dinner with good friends in one of the specialty restaurants, EDEN. That meant long pants and a shirt with a collar. That's as formal as required on this cruise.
The food was superb and we got to meet the chef, Nicholas. An interesting guy who I will interview during the cruise. The menu was a combination of fresh fish, lobster, to filet mignon, all interestingly prepared.
After dinner it was a stop at the Martini bar where a large group of LGBTQ friends had gathered along with some who would become friends. I was surprised when a guy came over and gave me a hug. I didn't recognize him with his mask on but turned out he was another friend from my past I hadn't seen in years. It is clearly a small world and the gay world seems even smaller.
Finally headed to my stateroom around midnight, where turndown service had been done, to get some sleep and prepare for day two, and our first stop, Alicante.
Day two and three on the Celebrity APEX
Time flies when on a cruise; maybe it's the endless food and drink. All passengers received a letter in their room telling us we would need to report for a Covid test on day 5 the first at-sea day before we get to the Canary Islands. I pre-scheduled mine just before what I planned as my first hour at the gym. I expect to go to the gym on all sea days and there will be eight of those.
Each morning I have had coffee, a bagel and orange juice delivered to the stateroom. I always miss that knock on the door each morning when I am home but then I would miss my daily coffee at Java House so I guess it's OK.
On day two we stopped at our first port, Alicante, on Spain's Costa Blanca. I was truly surprised at how beautiful the city is. I joined friends for what turned out to be a three and a half hour walk as we were allowed off the ship on our own without booking a tour. We visited churches and the main market in town. We strolled along the beach and the harbor with great walking and bicycle paths. Alicante is a wonderful mix of old-world charm and modern amenities. One friend ventured up to the castle, Castillo de Santa Barbara, but since the elevator (the easy way up) wasn't working and it's a very long, steep climb up the mountain I passed. We arrived back at the ship around 1 p.m. and headed to the Mast bar on deck 14 for burgers and fries. Then some time back in the stateroom before heading to the martini bar for a drink and then to the beautiful APEX theater to see the Shamrock Tenors, four Irish performers who are not only talented but cute to boot.
We decided to try one of the regular restaurants, those not needing reservations and chose Normandy. The food was good and I had shrimp cocktail, rigatoni, and cherries jubilee for dessert.
After dinner it was up to the Rooftop Garden for 'Silent Disco'. That is where you get a set of headphones with a few channels of disco music, and you dance to the music only you can hear. It's really fun but by 11:30 my knees gave out and it was off to bed.
Day three dawned nice and sunny and we were docked in Cartagena, located in the autonomous of the region of Murcia. I had an 8:45 excursion and again had breakfast delivered to the room. We were instructed to head to the theater to meet the tour group and sign in for our 'Journey to Murcia'. Murcia is a city in south-eastern Spain, the capital and most populous city of the Autonomous Community of the Region of Murcia, and the seventh largest city in the country, with a population of 447,182. It is about a forty-minute drive from the port. It is a fascinating city with an incredible history from the Romans to and Moorish influence. There is a beautiful cathedral, isn't there one in every Spanish city? This being a national holiday in Spain most of the shops were closed saving some on the tour a lot of money. We strolled around the city with our guide giving us a running commentary on its history for about an hour and a half. She was a little hard to understand because not only did she have a heavy accent but she spoke really fast. But it was still fun and we did learn a lot. We made a second stop outside the city at another church where a wedding was being officiated. The bride was beautiful. Then we headed back to the ship for an early departure. Our tour was the last onboard and we sailed not more than thirty minutes after we got there.
Then it was off to the captain's reception. I had the chance to chat a few moments with the Captain Panagiotis Skylogiannis, who is as charming as are most Greek men. We also met the rest of the senior crew who run the ship. Many said they would be more than happy to sit and get a cup of coffee with me during our at-sea days so I can interview and write about them.
Then it was back to my stateroom again to prepare for another tough night of food and drinking. We went to see Andrew Derbyshire in the theater for the 7:30 show and then to dinner at Cyprus. After dinner Celebrity hosted the first LGBTQ+ event of the cruise at the EDEN bar. A large crowd showed up, not all gay but they all knew where the fun people would be. The entertainers all showed up there as including the Shamrock Tenors, four talented Irish guys and Andrew Derbyshire, a British actor and singer. We chatted and I will meet him for coffee to do a column on him.
Then about midnight it was back to the stateroom for what some of my friends on board called an early night. Morning would have us docking in Cadiz and we had a private tour planned for over 20 of the people who had booked the trip with Scott Moster, travel agent extraordinaire, taking us to the city of Seville.  
Peter Rosenstein is a longtime LGBTQ rights and Democratic Party activist. He writes regularly for the Blade.
'Don't Ask, Don't Tell' clouds Powell's legacy
A final act of redemption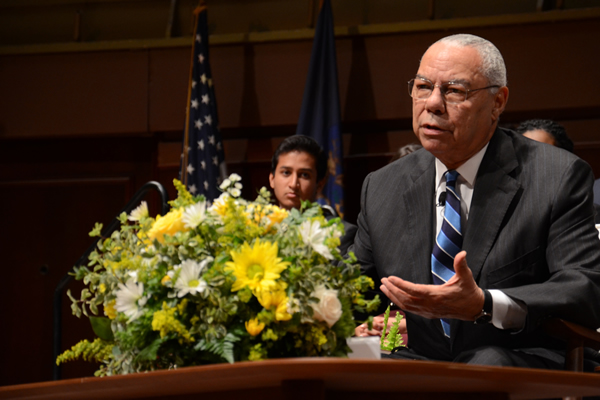 The legacy of General Colin Powell is complicated for those in the LGBTQ community. On the one hand, we celebrate that Powell was the first African-American chairman of the Joint Chiefs of Staff and Secretary of State. On the other, he is also the person who disobeyed the strategic choice of his Commander in Chief, Bill Clinton, on gays in the military.
Powell stood on the steps of the Pentagon reporting how many calls had been received opposing lifting the ban. He testified before the Senate Armed Services Committee that the service of openly gay troops would harm unit cohesion. He argued that race was a "benign characteristic" and being gay was not. Congress codified into statute what had been a regulatory ban on gays in the military, making the law that much harder to change. Almost 14,000 lesbian, gay and bisexual service members were dismissed under "Don't Ask, Don't Tell," a rate of two-four service members every day. Some were subjects of witch hunts. Others faced criminal charges. Many endured harassment, assault and threats. Private First Class Barry Winchell was murdered.
Michelle Benecke and I knew when we founded Servicemembers Legal Defense Network that for "Don't Ask, Don't Tell" to be repealed, we would have to either win the support or neutralize the opposition of Powell, one of the previously undisclosed strategies described in my new book, "Mission Possible." Michelle and I first met him at the Arlington, Va., headquarters of America's Promise. We offered to brief him on the ban's implementation as he was being asked on the Sunday shows about the law's efficacy. He agreed to see us.
The question was whether we could find common ground on which to build a new consensus. My theory was that Powell genuinely believed that "Don't Ask, Don't Tell" was a better policy than the one before it. After all, he had testified before the Senate, "We will not ask, we will not witch-hunt, we will not seek to learn orientation." 
"General Powell," I said, "we have received nearly a thousand calls from service members who have been impacted by 'Don't Ask, Don't Tell.' We have documented that most are being asked point blank about their sexual orientation in contravention of 'Don't Ask.'"
"That's not supposed to happen," he said.
That was our first conversation. We might have been able to better enforce some of the meager gains under "Don't Ask, Don't Tell" if we had been able to prevail upon Powell to help us, but he wasn't ready.
In 2003, he told Teen Ink magazine that while discrimination is wrong, "I think it's a different matter with respect to the military, because you're essentially told who you're going to live with, who you're going to sleep next to."
Four years later, he called me, prompted by an opinion essay in The New York Times that I had sent him. "Second Thoughts on Gays in the Military"—written by retired Army General John Shalikashvili, Powell's successor as chairman of the Joint Chiefs—called for repeal of "Don't Ask, Don't Tell." Powell and I spoke for 45 minutes. "I agree with General Shalikashvili that America has changed and is ready for gays to serve openly," he said. My heart leapt. "I am not convinced, however, that military commanders are ready for that change." My heart sunk.
It was clear to me, though, that he was moving in the right direction. I put it on the line. "Sir, you will be a critical voice on 'Don't Ask, Don't Tell' when it comes up for debate again. I need you to support repeal if we are going to win. Do you know that?"
"Yes," he said.
Finally, on Feb. 5, 2010, 10 months before final repeal of "Don't Ask, Don't Tell," and days after Admiral Mike Mullen had testified before the Senate that he supported repeal of "Don't Ask, Don't Tell," Powell released a statement. "If the chiefs and commanders are comfortable with moving to change the policy, then I support it. Attitudes and circumstances have changed. Society is reflected in the military. It's where we get our soldiers from." The stage was set for final repeal.
We too often look for heroes and villains when the record can be complicated. Powell deserves opprobrium for defying Clinton, rallying opposition, and allowing 60,000 troops under his command to suffer the indignity of "Don't Ask, Don't Tell." He deserves credit, though, for changing his mind. I admired his willingness to speak with me over nearly two decades. I find that the best leaders engage in a lifelong process of learning and challenging assumptions. Powell will receive deserved accolades for his service to our nation, but for us, his legacy includes a profound betrayal with a final act of redemption.
C. Dixon Osburn is author of 'Mission Possible: The Story of Repealing 'Don't Ask, Don't Tell.''
'Don't Ask, Don't Tell' repeal serves as a guide for enacting equality legislation
Equality Act supporters should take cues from Senate moderates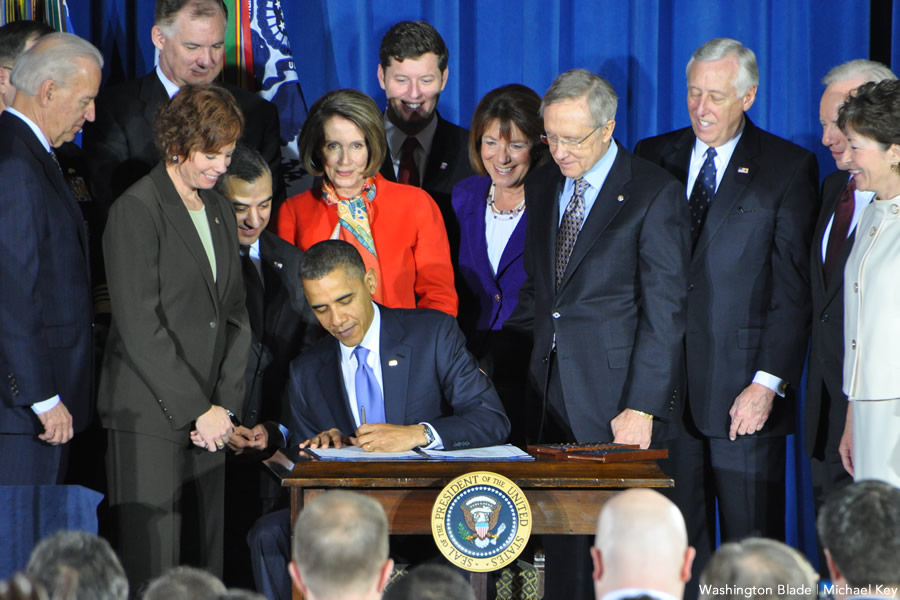 Equality legislation is close to passing in Congress, but close isn't good enough. "Close" won't change anything for the LGBTQ Americans who face discrimination every day. Senate Democrats and Republicans must make a push to negotiate. With a reach on both sides to find common ground, we can move equality legislation from "close" to "done deal."
Some Democrats are waiting for the filibuster to end—despite clear evidence that they lack the votes to end it. Some Republicans are practicing a tried-and-true brand of obstructionism. To break this deadlock, we should look to the successful, bipartisan repeal of "Don't Ask, Don't Tell" (DADT) as a guide.
The DADT repeal is the single reference point for LGBTQ advocates for overcoming the Senate filibuster. Other victories have been in the courts; notably, the Supreme Court's 2015 Obergefell decision that made gay marriage legal nationwide.
Before Obergefell, advocates had success in the state legislatures. I worked on campaigns for the freedom to marry in Minnesota, New Hampshire, New York and elsewhere, finding common ground between Democrats and Republicans who thought it was impossible to negotiate on marriage. Eventually, enough people from both parties came together to pass marriage laws in a majority of states.
Working together at the state level is one thing. Congress is another.
Despite Democrats' control of the White House, Senate and House, negotiations are failing at the federal level. So, we lets look to ancient history—the 2010 repeal of DADT—for guidance on reaching 60 votes in the Senate.
The most important lesson from the DADT repeal is that Senate moderates must champion the cause and lead negotiations. The more partisan figures on both sides need to step back. Overcoming the filibuster is a job for moderates, not ideologues.
As it happens, the hero of the DADT repeal is still a senator and can help. Republican Sen. Susan Collins of Maine led the negotiations on DADT repeal.
Senator Collins supports the Equality Act in principle and even sponsored a version of the bill in past. However, the current version is too extreme for Sen. Collins, as a result, she has withdrawn as a co-sponsor. The current bill has also foundered with Sen. Lisa Murkowski, another important figure in the repeal of DADT.
The fact that moderate, pro-LGBTQ senators are unable to back the current version of the Equality Act should send a clear message to Democrats that we need to make reasonable changes to the bill. So far, the message is being ignored.
On the Democratic side, independent Sen. Joe Lieberman was essential to the repeal of DADT. There certainly were passionate, liberal Democrats who could have asserted themselves during the debate. But then, the bill would have taken longer to pass, or even might have failed.
The lesson is clear. Listen to the moderates. Let them lead this charge.
Another important lesson from the repeal of DADT is to be flexible in the legislative strategy. DADT repeal was originally an amendment to a large defense authorization bill. Rather than give up, Collins and Lieberman fought and saved DADT repeal from defeat by pulling out key provisions they knew could pass on their own and making them a standalone measure. Repeal passed with bipartisan support.
The current version of the Equality Act tries to do too much. That's why it can't win support from moderate Republicans who have legitimate concerns the bill might suppress free speech or shut down religious charities.
Over 60 senators can agree on the basic premise of the Equality Act. They would gladly vote to prohibit discrimination against LGBTQ Americans in employment, housing, and public accommodations, so long as the law didn't intrude on the First Amendment.
If the far left believes that our country has too much religious liberty, they can deal with that in future legislation. But so long as we have a filibuster—and, there's no indication it will end any time soon—the Equality Act needs to reflect our society's current views on religious liberty.
The DADT repeal passed with 65 votes in the Senate, overcoming the filibuster. Let's replicate that victory by using the same playbook. Moderates: Take the lead.
Tyler Deaton is the senior advisor to the American Unity Fund, a conservative nonprofit organization working to advance LGBTQ freedom and religious freedom