Best of Gay D.C. 2017: DINING
Winners from the Washington Blade's annual poll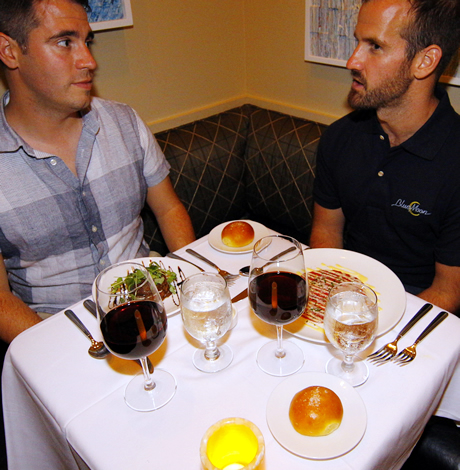 Best Ethnic Restaurant
Rasika
Popular Indian restaurant in Penn Quarter. Also won in 2015.
633 D St., N.W.
Editor's choice: Thai Tanic
Best Bottomless Mimosa/Bloody Marys
Level One
Brunch is served a la carte every Sunday from 11 a.m.-4 p.m.
1639 R St., N.W.
Editor's choice: Commissary
Best Place in Union Market
Salt & Sundry
Editor's Choice: Mason Dixie Biscuit Co.
According to the store's social media, food writer Amanda McClements is proud to bring her passion for stylish entertaining to life at Salt & Sundry in D.C.'s bustling Union Market. She opened the shop in November, 2012 to share her love of cooking, entertaining and design, and says that she and her team "are constantly on the hunt for new pieces that reflect the shop's urban bohemian aesthetic."
According to McClements, "our ever-changing collection of goods for good living features handcrafted furniture, dinnerware, linens, covetable vintage finds and a pantry stocked with small-batch foods and craft cocktail ingredients." She is also proud to offer farm tables hand-made by her father, a North Carolina craftsman who creates furniture out of salvaged and locally milled wood. She brags that, "his pieces are one-of-a-kind and showcase the rustic beauty and patina of aged wood."
The store also hosts special events and demonstrations with local chefs, mixologists and food personalities.
In addition to the Union Market location, Salt & Sundry has added stores in the Logan and Shaw neighborhoods and has been featured in such notable publications as "Better Homes and Gardens," "The Best of Southern Style," "Southern Living," "House Beautiful, "Food & Wine," "Washingtonian" and "Martha Stewart Living." (BTC)
Salt & Sundry
1309 5th St., N.E.
Best Locally Made Product
Mason Dixie Biscuit Co.
Approachable, affordable and portable Southern staples.
2301 Bladensburg Rd., N.E.
Editor's choice: Compass Coffee
Best Michelin Star Restaurant: Pineapple and Pearls
Editor's Choice: Inn at Little Washington
In a time when fast casual is king, Pineapple and Pearls chooses to reign supreme in the realm of special occasion restaurants — the kind of place where you go with the love of your life to celebrate a milestone.
The details are worthy of true fine dining, from fine china to edible parting gifts, and the acoustics are so good that you'll even be able to hear your special someone cooing at you across the table. You'll splurge, of course, but Chef Aaron Silverman and his stellar staff will make it worth every penny, with a sumptuous 11-course tasting menu that will absolutely live up to the hype.
Expect to pay $280 per person when seated in the dining room, which includes wine pairings, gratuity and tax, or $180 per person at the bar, where drinks can be ordered a la carte. Past menu highlights have included roasted potato ice cream with caviar and crispy potato threads, sweetbread tacos on handmade tortillas, and a playful PB&J made with foie gras butter and cherry preserves.
If the price tag is too rich for your blood, go ahead and reserve a spot on the patio, where you can order a few snacks and drinks at more modest prices of about $16 each. Because Pineapple and Pearls is usually not open on Saturday, it also means that weeknights just became cool again. (KH)
Pineapple and Pearls
715 8th St., S.E.
Best Food Festival or Event
Taste of D.C.
The largest culinary festival in the mid-Atlantic ran Oct. 7-8.
Editor's choice: RAMW Restaurant Week
Best Craft Cocktails
Columbia Room
Editor's Choice: Five to One
The moment you enter the hushed environs of Columbia Room, you'll immediately know that this is no ordinary bar. Recently named America's best cocktail bar at the 2017 Spirited Awards, Columbia Room offers drinks that hover somewhere between intellect and fantasy — playful twists on classics, from a Manhattan crafted with "zombie vermouth" to a Sazerac spiced with roasted star anise.
The cozy Spirits Library is a perfect spot to curl up with a cocktail and a friend or two with a jazzy soundtrack, and there's a fun punch garden out front for hanging with a crowd, but the gem is the elegant tasting room tucked away in the back. Go for either a three- or five-course tasting menu ($79 and $108, respectively, gratuity included) of cocktail and snack-sized food pairings — the themes change with the seasons, offering an interesting little flavor journey that turns an ordinary night at the bar into something a little more elevated. (KH)
Columbia Room
124 Blagden Alley, N.W.
Best Fast Casual Dining
CAVA
Editor's Choice: Ted's Bulletin
It's no secret that fast casual dining has taken over the restaurant landscape, but few have done it better than CAVA, the offshoot of Cava Mezze, which got its start right here in the region.
If there's a secret ingredient that accounts for the chain's success, it's that the flavors taste authentic, probably because they are a true reflection of the Greek roots of the company's founders. The assembly line format so popular these days works well with the fresh ingredients, from grilled meatballs spiked with lemon and oregano to garlicky braised lamb, topped off with some of the standouts that originally appeared at Cava Mezze, like the spicy Crazy Feta and the roasted eggplant and bell peppers mixed with tangy Greek yogurt.
Garnishes like pickled banana peppers from locally owned Gordy's Pickle Jar and fresh mint provide just that touch of brightness that makes lunch at your desk feel a little less sad. (KH)
CAVA
Various locations across DC, Maryland and Virginia
Best Local Brewery
D.C. Brau
"Popular craft brewery offering free tours and tastings." Third win in this category!
3178-B Bladensburg Rd., N.E.
Editor's choice: Right Proper Brewing
Best Local Distillery
District Distilling Co.
Reclaimed barn doors and brick walls are the backdrop for American fare and drinks crafted from spirits made on-site.
1414 U St., N.W.
Editor's choice: Republic Restoratives
Best Burger
Shake Shack
Locations in Dupont Circle, F Street and Union Station.
Editor's choice: Duke's Grocery
Best Caterer
Rocklands Barbecue and Grilling Company
Editor's Choice: Patrick Vanas Events
Craving something big and beefy for your next event? Look no further than Rocklands Barbecue, which dishes up stacks of wood-smoked baby-back ribs, brisket, chicken and leg of lamb, not to mention their Mason-Dixon macaroni salad, homemade apple compote and barbecued baked beans.
Their full-service catering operation offers everything from table rentals to ice cream sundae bars, and you can get as refined as you like with passed appetizers of brown sugar bacon skewers or avocado toast, or go whole hog and literally opt for a whole smoked pig to anchor your holiday table. (KH)
Locations in Washington, Arlington and Alexandria.
Beat Cheap Eats
&pizza
Third consecutive win in this category!
1215 Connecticut Ave., N.W.
1250 U St., N.W.
1400 K St., N.W.
Editor's choice: Amsterdam Falafel
Best Chef
Jose Andres
Spanish-American chef often credited for bringing small plates to the U.S. America Eats Tavern is coming soon to Georgetown. Other locations include Barmini (501 9th St., N.W.), China Chilcano (418 7th St., N.W.) and Jaleo D.C. (480 7th St., N.W.).
Editor's choice: Jamie Leeds
Best Coffee Shop
Compass Coffee
Second consecutive win in this category!
1335 7th St., N.W.
Editor's choice: Tryst
Best Date Restaurant
Floriana
"Intimate, white-tableclothed bistro offering lasagna and other Italian classics with weekly specials." Second consecutive win in this category!
1602 17th St., N.W.
Runner-up: Busboys and Poets
Best Ice Cream/Gelato
Dolcezza
1418 14th St., N.W.
Editor's choice: Ice Cream Jubilee
Best Farmer's Market
Eastern Market
Second consecutive win in this category!
225 7th St., S.E.
Editor's choice: FARMFRESH Dupont Circle Market
Best Food Truck
Peruvian Brothers
Editor's Choice: Far East Taco
Frequently landing at the top of favorite food truck lists, Peruvian Brothers offers up authentic homestyle flavors based on the dishes that brothers Mario and Giuseppe Lanzone grew up eating on the coast of Peru.
Pan con chicharrón, fried pork tenderloin and slices of grilled sweet potato on a French roll and topped off with the duo's signature criolla sauce — made with vinegary thinly sliced red onions — is a perennial favorite, along with a baked tilapia filet sandwich and hearty empanadas stuffed with beef, chicken or spinach. Be sure to try the Peruvian wild rice, studded with bacon, raisins and walnuts, and save room for alfajores, a traditional sandwich cookie filled with dulce de leche. (KH)
Peruvian Brothers food truck
Best Pizza
Comet Ping Pong
Hip crowd eats pizza and wings while playing ping pong and listening to bands in warehouse-chic digs.
5037 Connecticut Ave., N.W.
Editor's choice: Matchbox
Best Rehoboth Restaurant
Blue Moon
Bright, remodeled Craftsman cottage serving upscale American fare with regular live entertainment.
35 Baltimore Ave., Rehoboth Beach, Del.
Editor's choice: Fable
Best Local Winery
Breaux Vineyards
Second consecutive win in this category!
36888 Breaux Vineyards Lane, Purcellville, Va.
Editor's choice: The Winery at Bull Run
To see winners in other categories in the Washington Blade's Best of Gay D.C. 2017 Awards, click here.
PHOTOS: 2022 Baltimore Pride
Annual LGBTQ march held on Saturday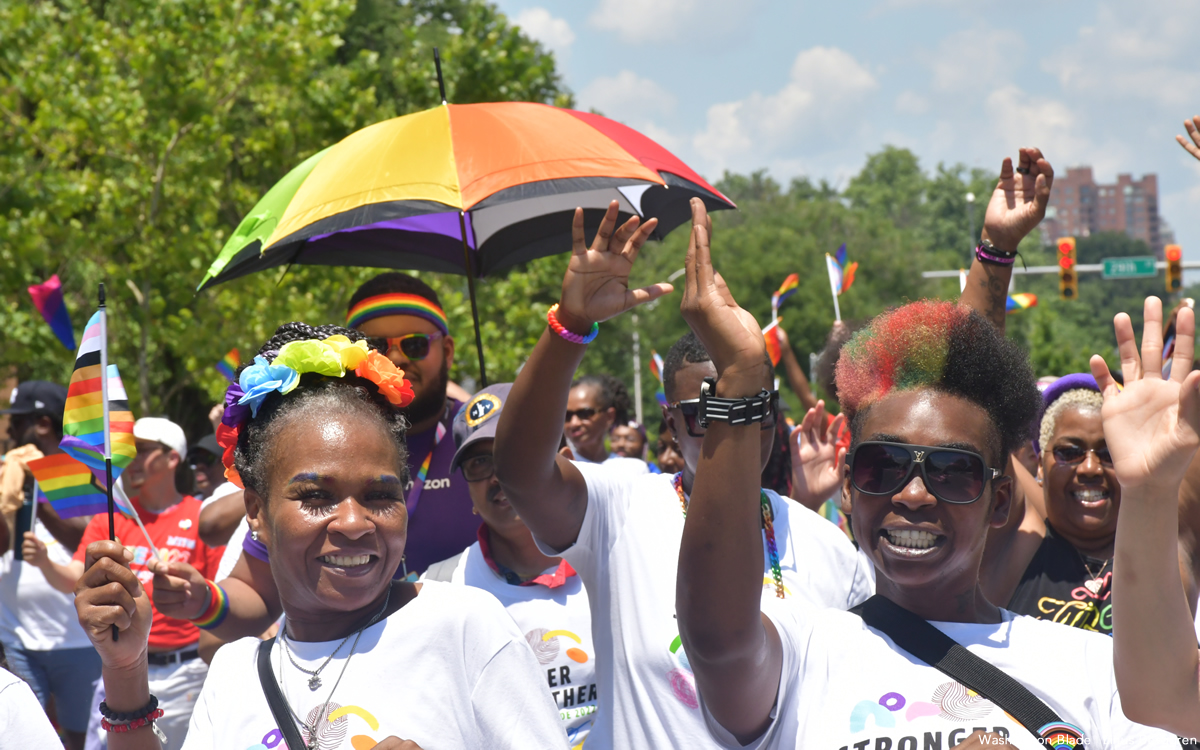 The 2022 Baltimore Pride Parade was held on Saturday, June 25. The march was followed by a block party and entertainment.
(Washington Blade photos by Linus Berggren)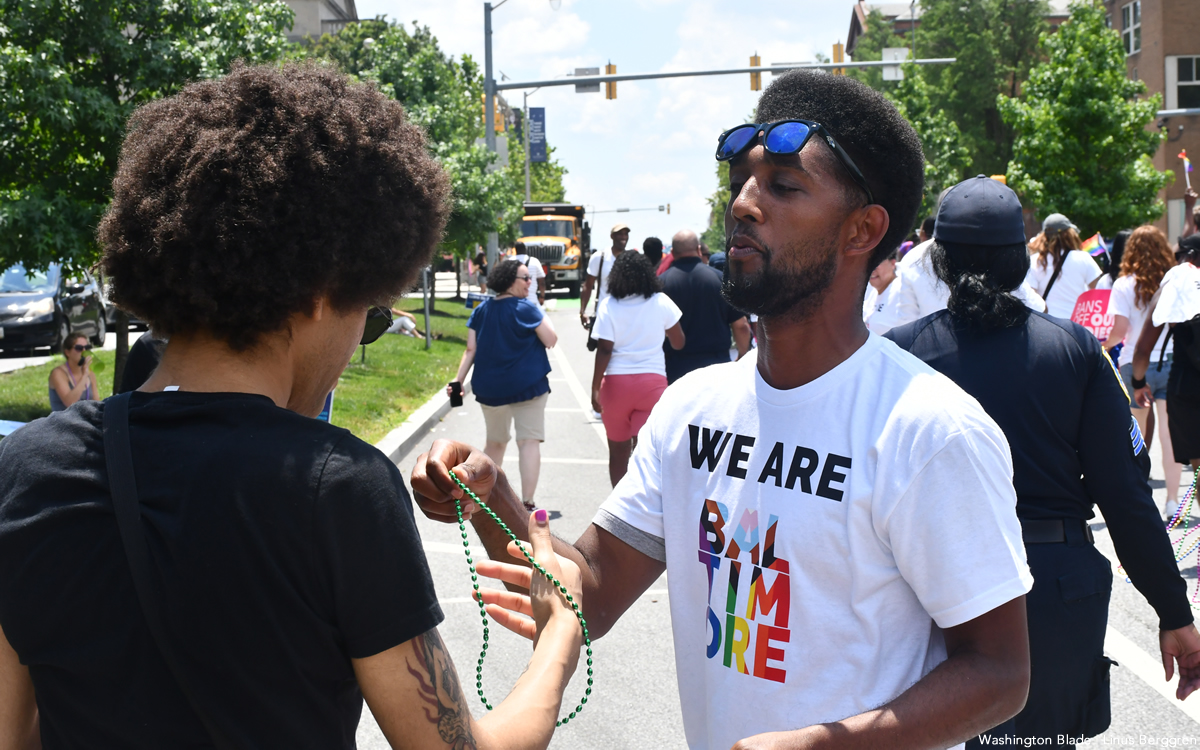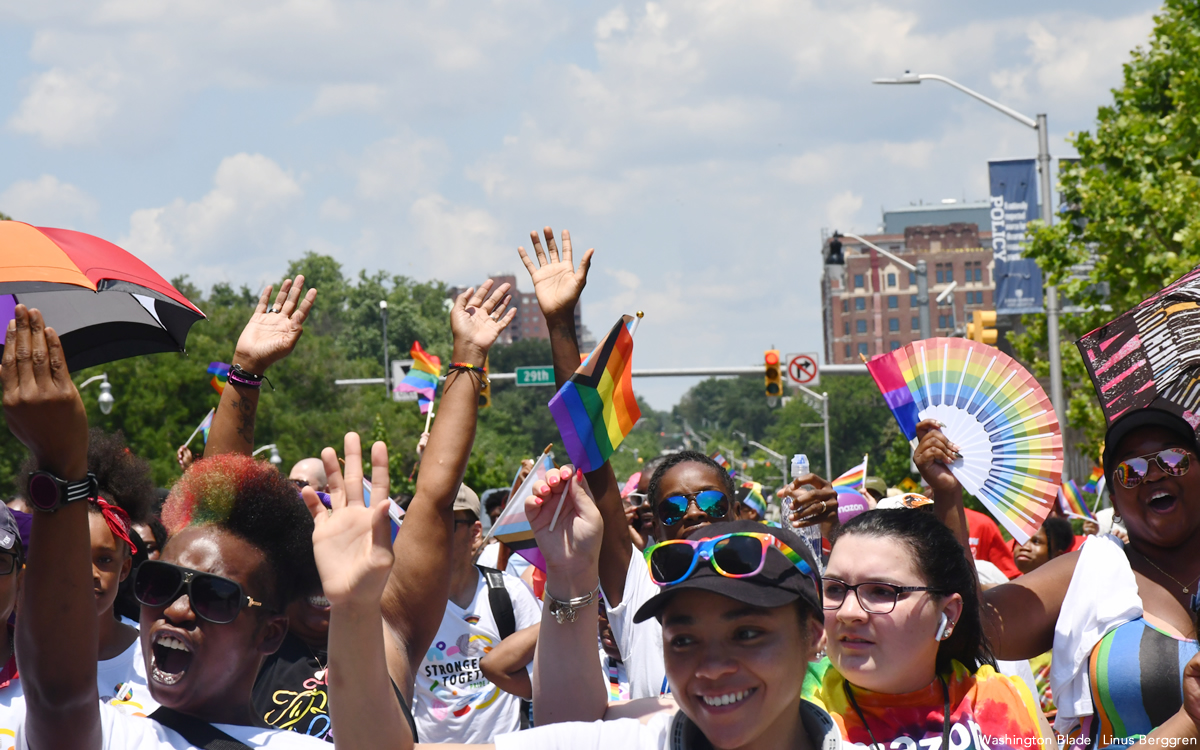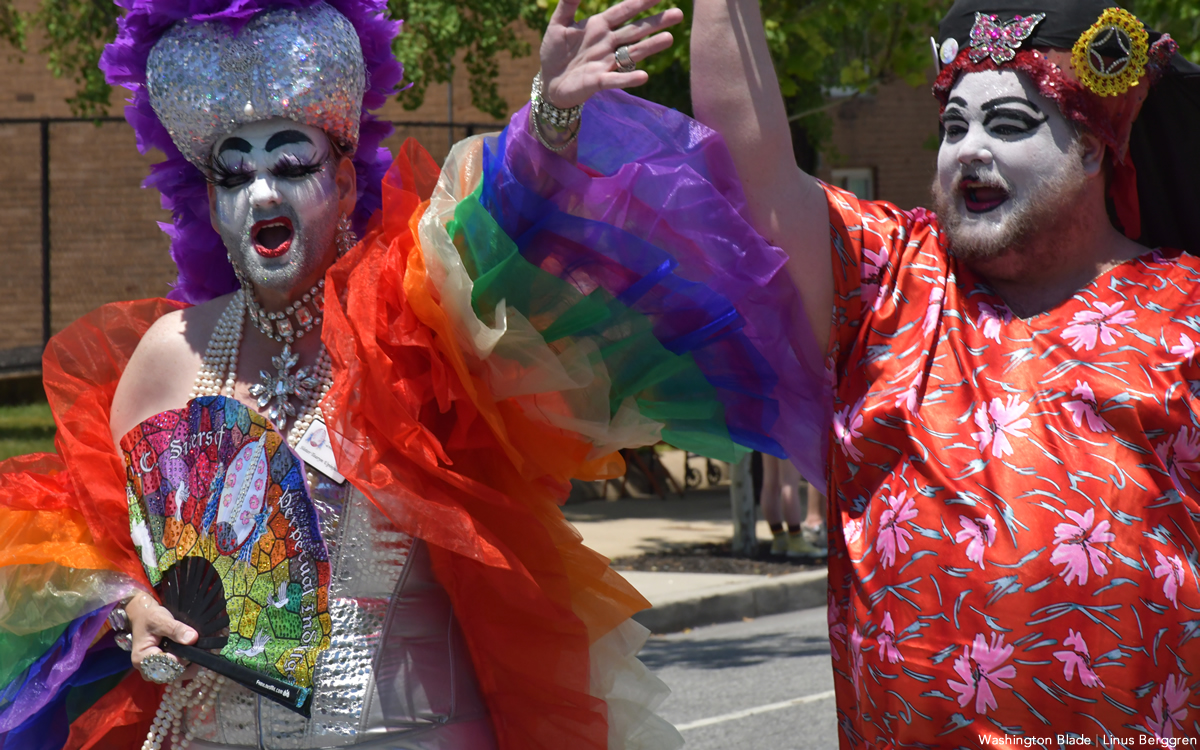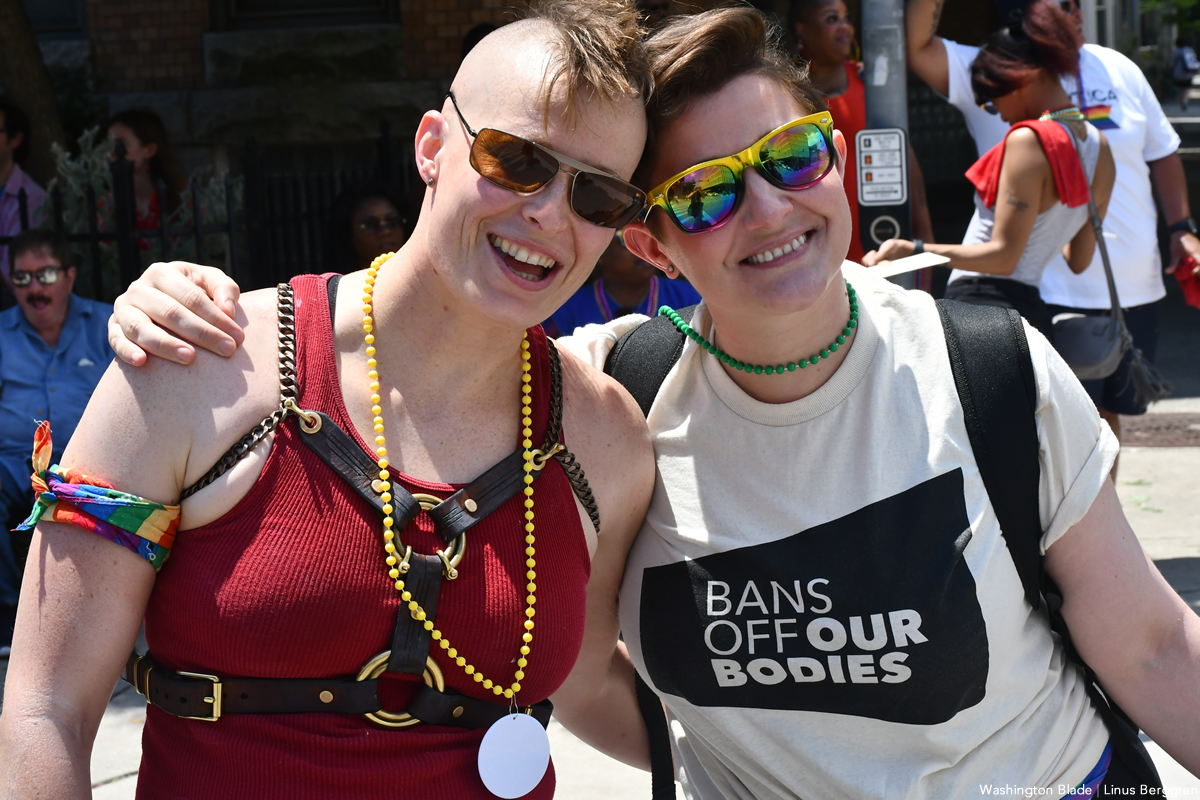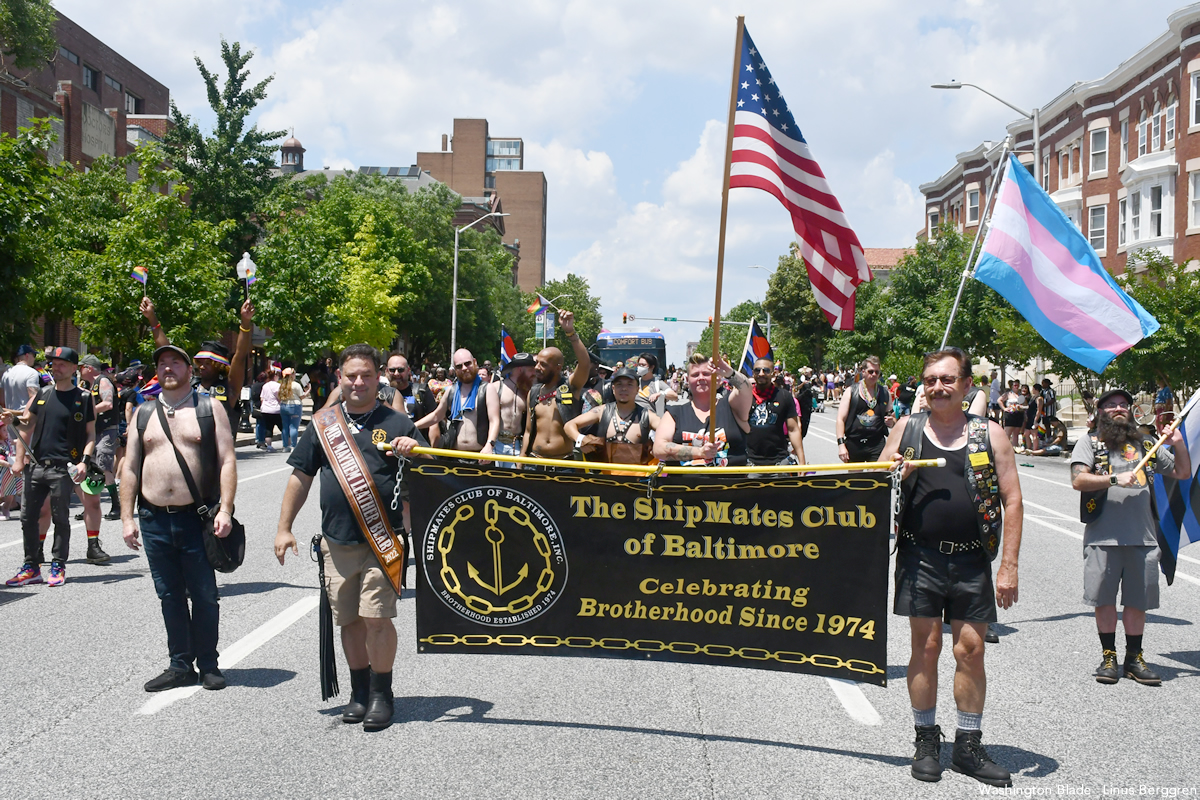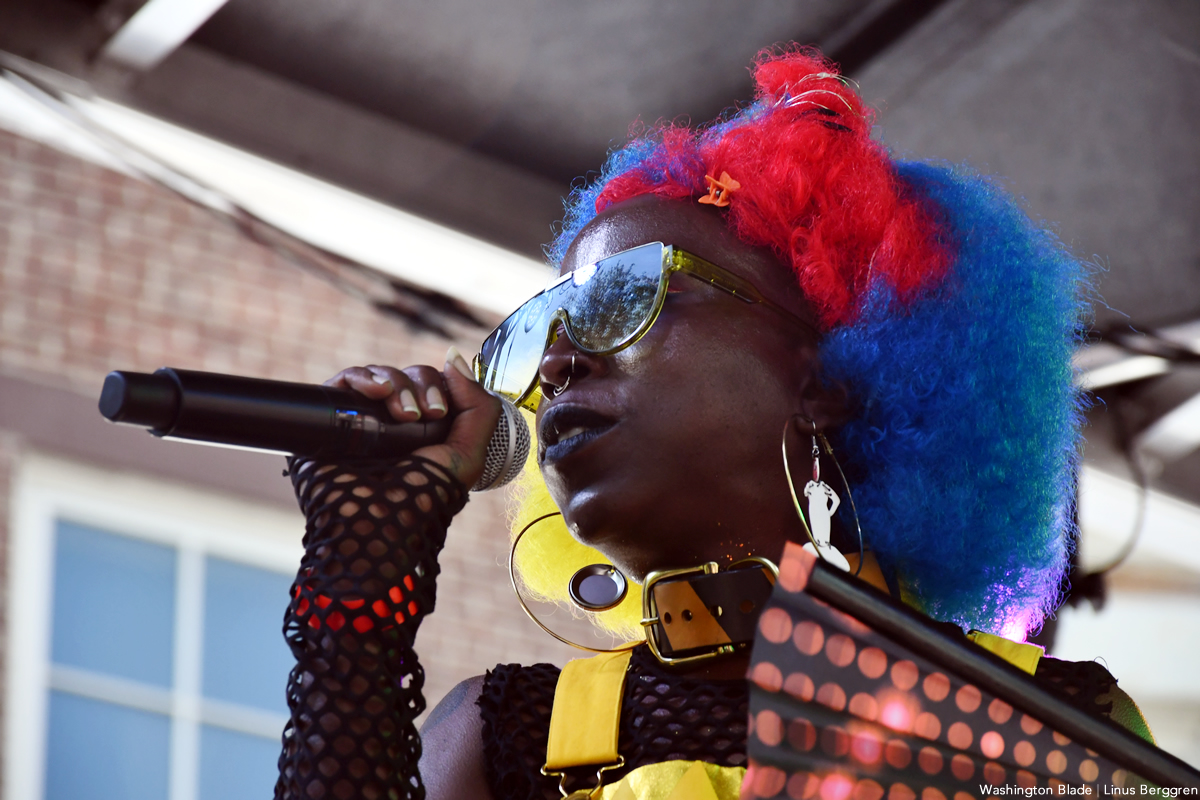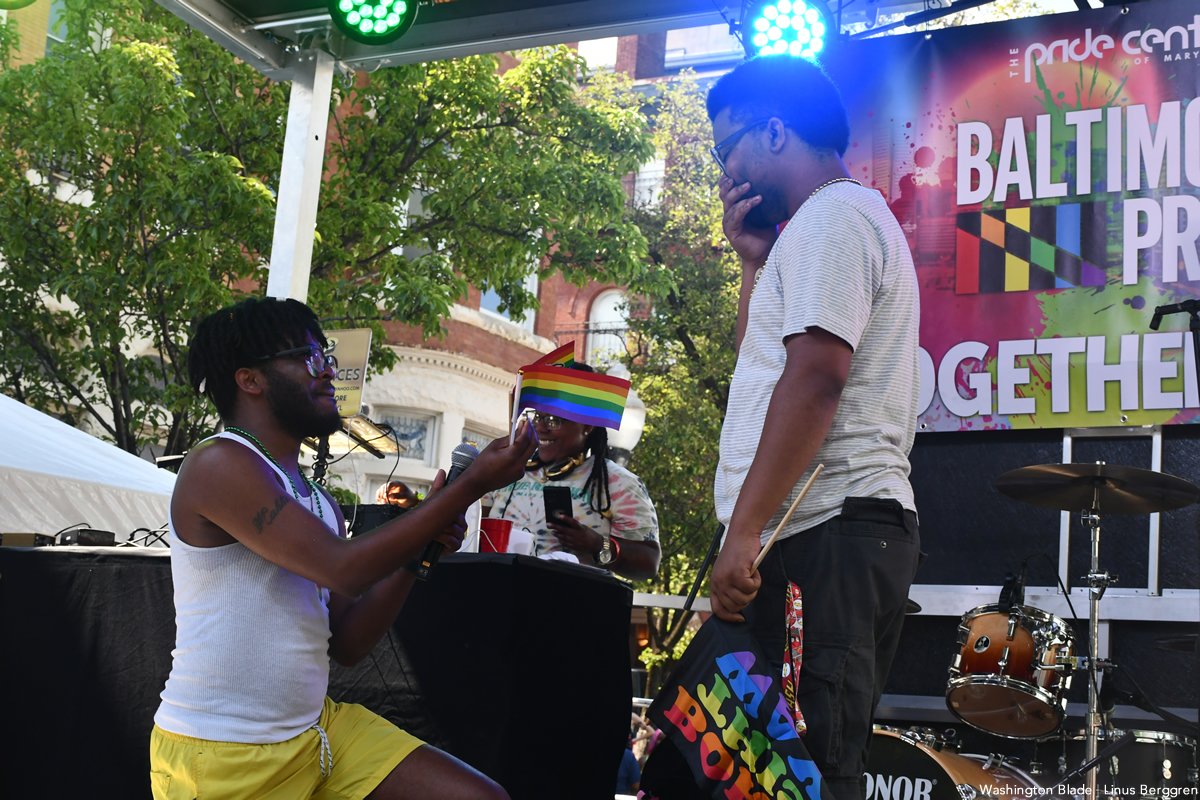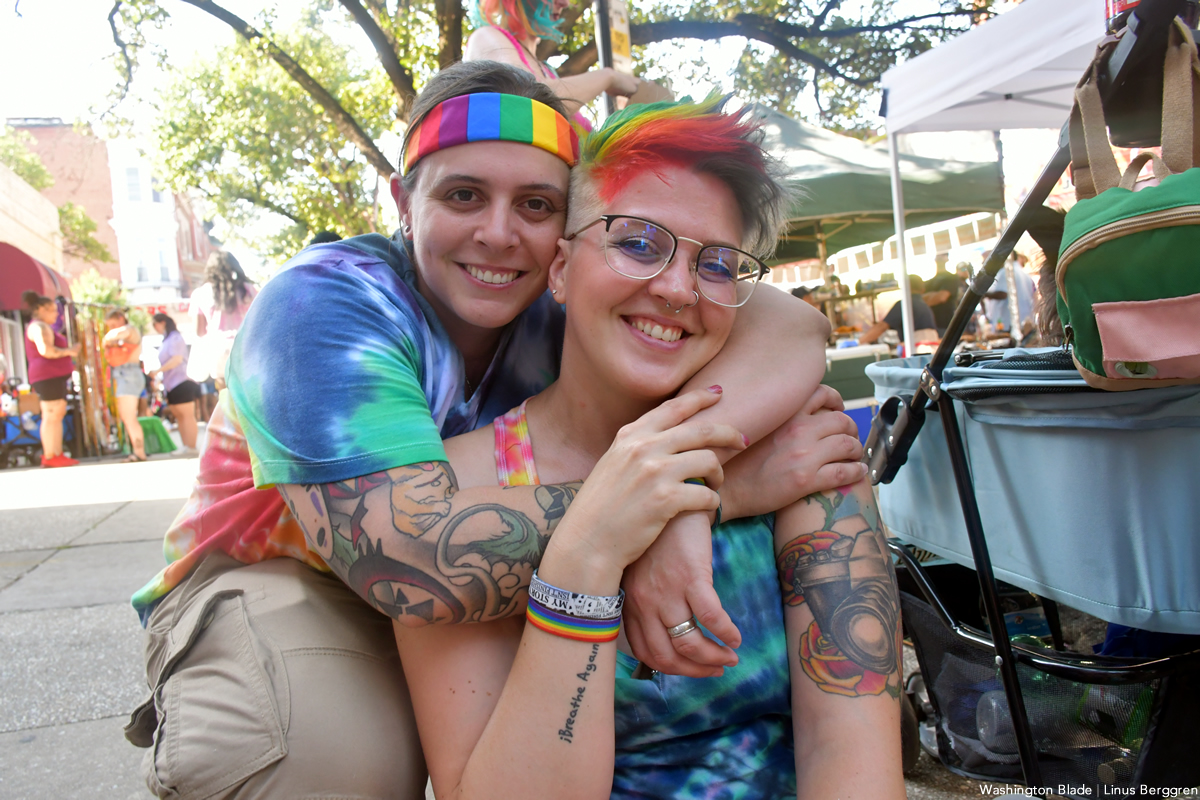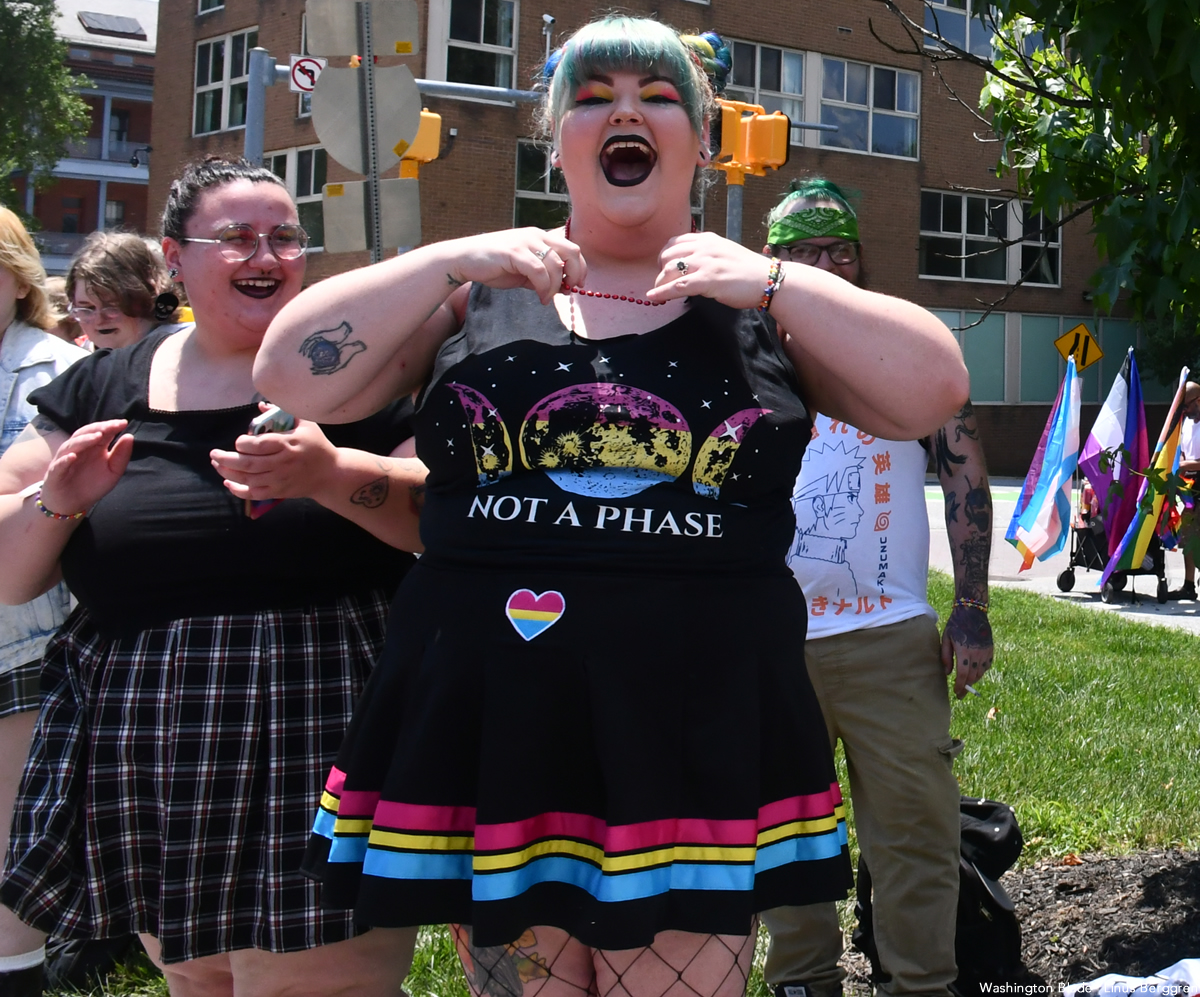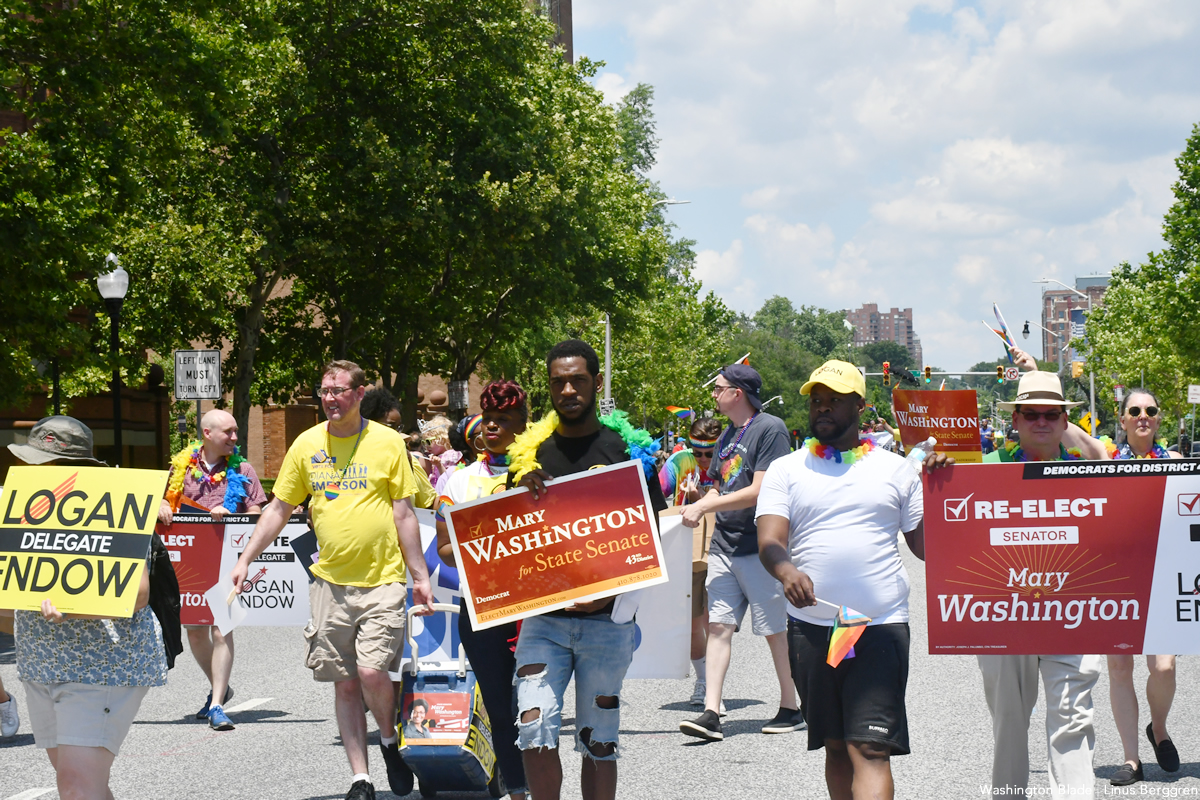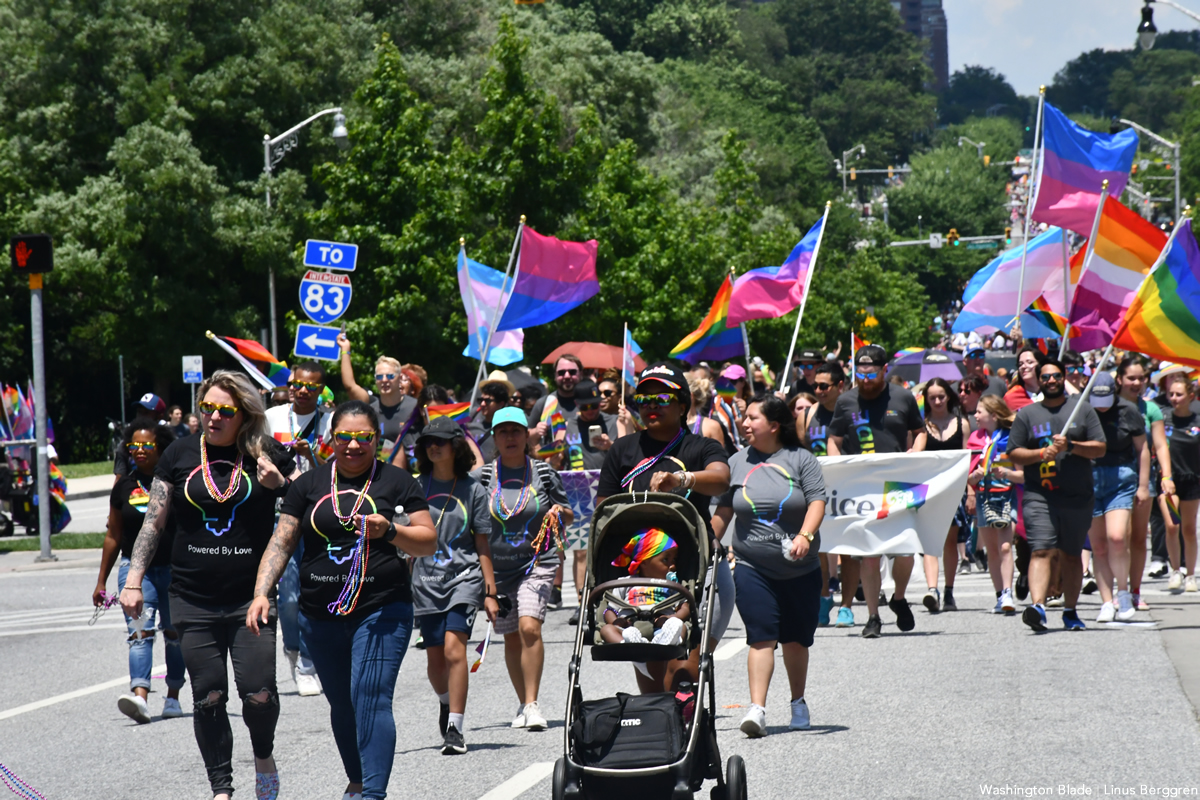 Queer actor on new role: 'Playing villains is a blast'
Jaye Ayres-Brown returns as a contemptible Londoner in 'Red Velvet'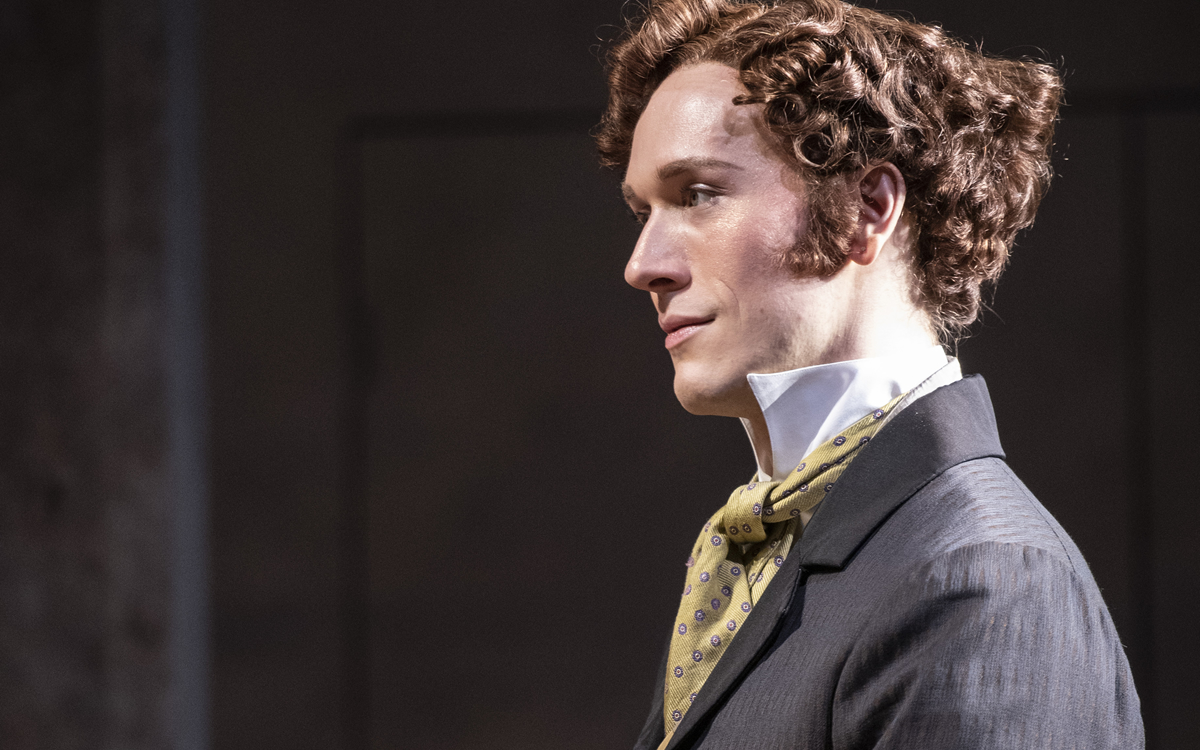 'Red Velvet'
Through July 17
Shakespeare Theatre Company 
Michael R. Klein Theatre at the Lansburgh, 450 7th St., N.W.
$35-$120
Shakespearetheatre.org
After a five-year absence from the stage, actor Jaye Ayres-Brown (queer, gender fluid, non-binary, and trans-femme) returns to the boards as a contemptible cisgender Londoner in playwright Lolita Chakrabarti's "Red Velvet" at Shakespeare Theatre Company's Klein Theatre.
Possessed of presence and genuine warmth, Ayres-Brown, 27, is playing Charles Kean, the smug and dubiously talented son of legendary English actor Edmund Kean. Charles is also the essential antagonist in Chakrabarti's exploration of the life and career of renowned early 19th century African-American Shakespearean actor, Ira Aldridge (Amari Cheatom).
When Aldridge is tapped to play Othello on the London stage, Charles, who's slated to act opposite the star as evil Iago, quits the show. It's 1833 and Charles is deeply opposed to a Black actor playing a Black lead character, and he's even less pleased that his real-life fiancée Ellen Tree (Emily DeForest) is assaying Othello's romantic obsession Desdemona in the production.
Offstage, Ayres-Brown is Aldridge's biggest fan: "He was way ahead of his time. A hundred years before Stanislavsky, Aldridge was introducing a proto naturalist approach to acting. In retrospect, it's hard to disentangle the public's reaction to him. He was something so different. But were white audiences reacting to his innovative acting style or were they showing their racial bias?"
"In the play, I'm that bias," says the New York-based actor.
WASHINGTON BLADE: Joan Crawford famously said, "I love playing bitches. There's a lot of bitch in every woman — a lot in every man."
JAYE AYRES-BROWN: Oh yeah, playing villains is a blast. Ira Aldridge was such a spectacularly heroic person, an amazingly gifted and resourceful artist, he deserves a good villain to push against, a meaningful villain who makes us admire the hero even more. And Amari [Cheatom], the actor who plays Aldridge, is a great artist who deserves a strong antagonist too.
BLADE: Are you enjoying your stay in London 1833?
AYRES-BROWN: No, I hate it! But my character loves it. Charles enjoys tremendous privilege – racial and professionally. He's a cisgender white supremacist committed to the patriarchal power structure of the time. But me, Jaye as a person, is less than charmed by it.
BLADE: But aesthetically, it's quite fine?
AYRES-BROWN: Yes, You-Shin Chen's sets are impeccable, and the period costumes are beautifully rendered by Rodrigo Muñoz. Sometimes, I do feel a little bit like a drag king in Charles' attire. It's a performance of masculinity.
I have an expansive experience of gender in which I include masculinity and I think I have something interesting to say and a unique perspective. Language about gender nonconforming identity didn't exist in 1833, but the people existed, getting by the best way they could. Everyone was either a man or a woman. Who knows today how any of these characters would identify?
My objective is to cram as much humanity in the character as I can. The play is deeply considered with questions about who gets to play what roles. And I try to bring as much of myself to each role regardless of their gender.
BLADE: Charles is very far from who you are?
AYRES-BROWN: For me, the work of playing a character like this is derived largely from the racist lessons all Americans learn. The stereotypes are things that I've been exposed to as someone who grew up white in America. There's the initial desire to distance and highlight contrasts, but ultimately you must mine your own experience even if it's uncomfortable.
BLADE: How is it to be working in live theater again?
AYRES-BROWN: Like Christmas morning! It's my first play in five years, and still my training kicks in. I re-balance on my bike and it's like I've never stopped riding. But mostly, I'm trying to have as much fun as I can.
BLADE: And how was working with young director Jade King Carroll?
AYRES-BROWN: Wonderful! The play deals with some difficult moments, harmful language and ideas. Jade created a space in our rehearsal room where people could be playful while engaging with that. Dealing with concepts of history requires the seriousness it demands, but there's also a need for humor and lightness, and Jade made that possible.
BLADE: Any thoughts on "Red Velvet" being stuck in time?
AYRES-BORWN: No, I think this play is a shockingly contemporary telling of a lost history that feels overwhelmingly resonant as it's related to identity politics and the push for representation. I hope the audience sees a period but appreciates the present-day dynamics, discussions, and language. It's also surprisingly human and very entertaining. To me it's a very funny show. Anyone interested in laughing at posh British folks being stupid might agree.
Olympic champion Tom Daley 'furious' about bans on trans athletes
"Anyone that's told that they can't compete or can't do something they love just because of who they are, it's not ok"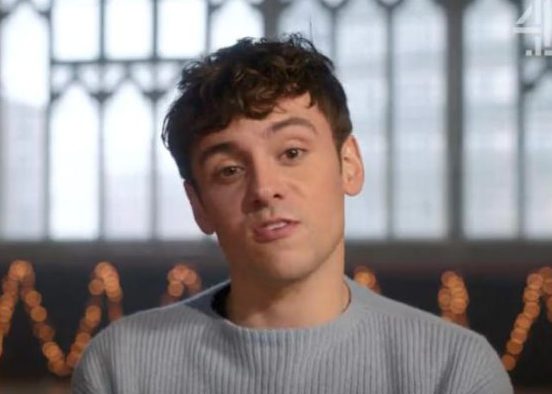 Olympic diving champion Tom Daley said he is "furious" about FINA, the world swimming body, banning some transgender athletes from women's swimming, diving, and other competitions. 
"Anyone that's told that they can't compete or can't do something they love just because of who they are, it's not OK," Daley said to iNews at a press conference. "It's something I feel really strongly about. Giving trans people the chance to share their side."
Earlier this month, FINA released the new policy on eligibility, banning athletes who have experienced male puberty from women's competitions.
FINA President Husain Al-Musallam said the new policy intended to protect athletes' right to compete but also ensure competition fairness.
FINA intends to create an open category for athletes whose birth sex is different from their gender identity.
"This has not been done before, so FINA will need to lead the way. I want all athletes to feel included in being able to develop ideas during this process." Al-Musallam said.
The new policy was condemned by the Human Rights Campaign, which said that requiring athletes to transition before age 12 was unrealistic and unlikely. States such as Alabama regulate young people's access to age-appropriate gender-affirming care.
"This sudden and discriminatory decision is a blatant attack on transgender athletes who have worked to comply with longstanding policies that have allowed them to participate for years without issue," said Joni Madison, HRC's Interim President, "This policy is an example of swimming organizations caving to the avalanche of ill-informed, prejudiced attacks targeted at one particular transgender swimmer."
The new policy will impact the career of trans swimmer Lia Thomas, the first trans woman to win a NCAA Division I Women's Swimming Championship, and may prevent her from participating and competing in the female category.