November 23, 2017 at 2:26 pm EST | by Mark Lee
Will D.C. campaigns go 'on the dole' with tax dollars?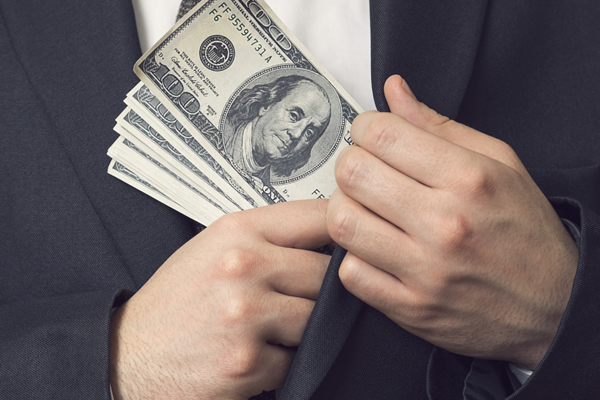 It is possible D.C. politicians will approve a plan to allocate an estimated $20 million and likely more every four-year election cycle, and additional millions in government administrative costs, for their re-election campaigns and those of other candidates.
Previous proposals to provide campaign financing with tax dollars went nowhere in 2013 and 2015. A new attempt introduced earlier this year, however, is sponsored by a majority of legislators who may put District politicians on the public dole in financing their campaigns.
Most astoundingly audacious about this effort is the prospect that officials may approve taxpayer funding of campaigns for elections in which a sizable percentage of registered voters are barred from voting.
If public funds are to be distributed to candidates for their personal campaigns, the public must be allowed to fully participate in the election process. Current D.C. law, unlike surrounding states and across the country, does not allow independents, self-enrolled as "No Party," to vote in primary elections restricted to those registered with an individual party.
Nearly one-in-five on the voter rolls citywide, and in some areas comprising fully or nearly one-quarter of those registered, are prohibited from participating in primaries. In the District, the eventual winner is almost always determined in advance of the general election due to single party domination.
Before considering this self-aggrandizing scheme, reforming the city's increasingly archaic "closed primary" system must first occur. There are a variety of options for correcting this anomaly – whether utilizing open primary, non-partisan primary, proportional voting, run-off election, other models or a combination.
Until the city's outlier election set-up is revised, D.C. Council members should be shamed from benefiting themselves with public funds.
Perversely, by encouraging potentially larger numbers of candidates, a touted goal of distributing public monies to candidates, the current D.C. election system will produce winners accruing an even smaller minority of votes among an expanded multiplicity of contenders.
The reality is incumbents greatly benefit from public financing, as they are most competent and capable of raising voluminous donations for which matching funds of up to 600 percent would be bestowed under the proposed law.
When examining jurisdictions with public funding, the actual effect is notably nominal – most incumbents are re-elected and the voting patterns of elected officials do not change. Sure, a socialist or two may win an election here or there, and there are arguable merits to public financing of campaigns, yet the benefits are vastly overstated and don't alter the political landscape as hoped-for by self-interested proponent groups and candidates eager for funding.
Independent PACs also proliferate, while labor unions and small special interest policy groups manipulate the rules, and carve-outs, for outsized influence.
What is most jaw-dropping is the suggestion that a city election board incapable of enforcing existing rules governing campaign finances will suddenly acquire the ability to administer a massive new public funding program without merely replacing one set of abuses for another.
Rather than eliminating the perception of "pay to play" politics, achievable by simpler means and enactment of both improved transparency and competent enforcement of existing regulations, a range of new problems are created.
Based on past performance, government will prove incapable of ferreting out fraud and preventing criminality. The minority of states and few cities with public financing are plagued with fraud, abuse, and new forms of corruption as candidates game the system or conspire to illegally acquire taxpayer monies.
There's also outrage when candidates espousing unpopular positions are fueled by the tax dollars of disapproving residents. In New York City this year a Council candidate campaigning against "greedy Jewish landlords" qualified for $100,000 in public funds. Will LGBT taxpayers countenance giving tax monies to anti-gay candidates, those opposing transgender protections or attempting to weaken equality measures?
Public financing will only further expose and exacerbate an indefensible voting process in the nation's capital. The D.C. Council should abandon public funding until they fix the city's election system.
Mark Lee is a long-time entrepreneur and community business advocate. Follow on Twitter: @MarkLeeDC. Reach him at [email protected].