What is title insurance? And do I need it?
Once you understand it, protection is a no-brainer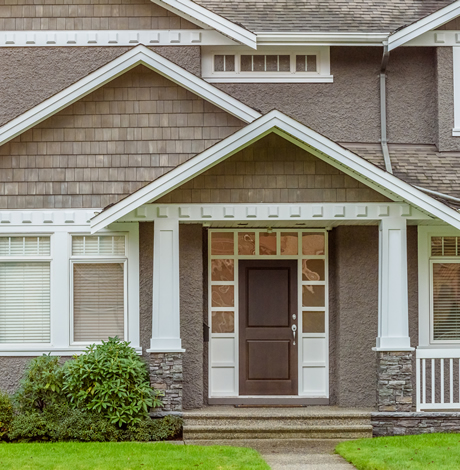 Sherri Anne: Deirdre, as part of my buyer discussions, I walk through the settlement process. What paperwork to expect, including the closing statement and the costs associated with purchasing a home.
But let's be honest, the excitement and focus is always on finding the perfect home. Details on closing costs and fees are discussed, but not internalized. When the closing document arrives a few days before settlement, most buyers start taking a closer look.
A home is likely the largest purchase most people make in their lifetime so ensuring that they are spending wisely–on every part of the transaction—is top of mind.  When buyers start examining their bottom line, title insurance is something many ask if they can do without.
I've heard some horror stories regarding title issues and I know you've heard more. So, I thought it might be a great topic for us to discuss.
Deirdre: Of course. It's important and, you are right, one that usually doesn't get discussed until I am sitting at the closing.  At that moment, emotions are running high. The buyer is ready to start their new chapter of life in their new home. That moment just isn't the right time to be deciding if you should or shouldn't purchase title insurance.  Let's shed some light on its merits and protection.
Sherri Anne: Great, so let's start with the basics. What is title insurance?
Deirdre: There are two types: a Lender's Title Insurance Policy and an Owner's Title Insurance Policy. The Lender's policy is required if you are taking out a mortgage loan. The Owner's policy is optional which is why many ask if they can eliminate it.
In simple terms, title insurance insures against a successful title claim on the property. The Lender's policy insures the financial investment of the bank or lender as defined by the loan amount and the Owner's policy insures the buyer—the new owner of the property. The Owner's policy is paid for with a one-time fee—not an annual payment like home owner's insurance — and the policy will be in place for as long as the owner owns the property. The Lender's policy is also a one-time fee, but is re-issued each time the buyer refinances the property.
Sherri Anne: Once I explain that the lender policy is required, their next question is, "If a Lender's policy is being issued why would a I need an Owner's Policy?"  Many see that Lender policy and assume it is enough coverage.  Why shouldn't a buyer "depend" on the Lender's policy?
Deirdre: The short answer is that the Lender's policy covers the lender and not the Owner.  The Lender's interest and the Owner's interest may not always be the same when an issue comes up. Look at it this way, the Lender's policy is based on the dollar amount of the loan. It only protects the lender's interests in the property should a problem with the title arise. Its coverage amount is based on the loan balance on the day of the claim—not the value of the home. This is because the policy amount decreases as you pay down your loan and eventually disappears as the loan is paid off. An Owner's policy is usually issued in the amount of the real estate purchase, not the loan value. Only an Owner's policy protects the buyer should a covered title problem arise. Possible hidden title problems can include: errors or omissions in deeds; mistakes in examining records; forgery; undisclosed heirs.
An owner's policy provides assurance that your title insurance company will stand behind you—monetarily and with legal defense if needed—if a covered title problem arises after you buy your home.
Sherri Anne: All of this sounds great, but sometimes real-world applications help us all understand an issue. Can you share a case where you've seen title insurance was needed to correct a problem?
Deirdre: Claims against title happen every day. Even though the title company will conduct a search and resolve any title issues that are seen at the time, problems could arise that threaten the buyer's ownership rights. For example, forgery. There have been cases where a seller has misrepresented their identity and sold the property only for the real owner to turn up after settlement. The transaction is therefore not valid, because the fake seller had no right to sell.
The most frequent title claims just involve human error. Mis-recorded documents, incorrect legal descriptions, and very old documents that are not available electronically can all lead to title claims in the future.
These things happen enough that your lender wants coverage.  Just like any other insurance product, you may never need it, but you will be really happy that you have it if you ever do.
Sherri Anne: Without title insurance it would be up to the owner to depend on their own defense, correct? And, we both know that could get costly.
Deirdre: Just as you said, a home is the single largest financial investment most people make. We do not think twice about insuring everything else that is valuable.  We get life, car, and personal insurance, and insurance for our health and pets. Wouldn't a buyer want to insure their largest financial investment as well? For a one-time fee, Owner's title insurance protects the buyer's property rights for as long as they own the home.  Once you understand what it is – it really is a no brainer.
Sherri Anne Green is an award-winning Realtor with Coldwell Banker Residential Brokerage focused on custom, data-driven marketing and client service. Reach her at 202-798-1288, or [email protected], or on Facebook, or on Instagram. Deirdre P. Brown, J.D.  is a settlement agent with Mid-Atlantic Settlement Services, LLC. Reach her via CloseWithDee.com. 
How end of foreclosure moratorium may impact LGBTQ homeowners
Help is out there for those still struggling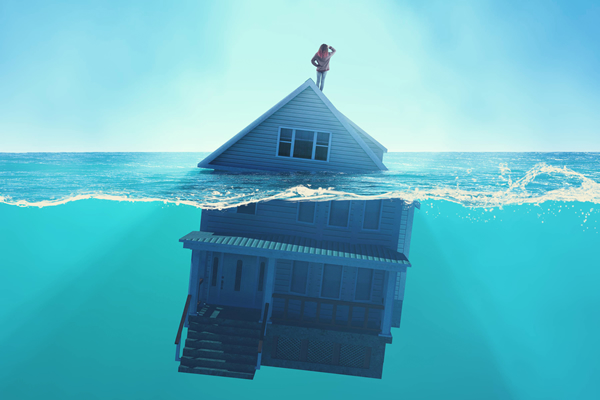 Almost anyone who has ever purchased a home would agree – it is a very special and meaningful moment in life. For most of us, and often perhaps especially for those in the LGBTQ community, a home can be a place of refuge – a place where you can be part of a community and a neighborhood of others to whom you feel connected. It can be a place of support, celebration, and a starting point from which to thrive and grow with others you care about.
Understandably, then, the idea of losing that home that you love so much can be overwhelming, to say the least. Unfortunately, that's exactly the predicament that many homeowners found themselves in as a result of the recent pandemic and all that has accompanied it.
Until recently, under the Cares Act, homeowners across the country who found themselves in a difficult financial position as a result of the pandemic and were having difficulty making their mortgage payments were offered two types of protection: first, a foreclosure moratorium that prohibited banks from foreclosing on homes, and secondly, the right to request and receive a forbearance, which would permit homeowners to temporarily stop making mortgage payments. Both gave homeowners the option to breathe a little easier as they tried to navigate all of the unanticipated life changes that accompanied the pandemic.
Recently, however, after being extended several times, the federal moratorium on mortgage foreclosures ended. Understandably, many homeowners, including many in the LGBTQ community who relied upon the moratorium may now find themselves feeling overwhelmed and anxious about what this means from a practical perspective. Does it suddenly mean that homeowners will find themselves faced with thousands of dollars of overdue payments that had been on hold for more than a year?
If you find yourself asking this question, know first, that you aren't alone. It's estimated that around 1.75 million homeowners, or approximately 3.5% of all homes, are in some stage of the foreclosure process with their bank. While it's understandable to wonder and feel worried, try not to panic. While the end of the foreclosure moratorium does mean that lenders can proceed with foreclosures, LGBTQ homeowners who find themselves in a difficult situation can still reach out for help, and there are resources available.
The Consumer Financial Protection Bureau has advised that those who received forbearance under the Cares Act and who are still experiencing financial hardship as a result of the pandemic may have the opportunity to ask for and receive an extension. The federal government has also offered a series of measures that are intended to help prevent foreclosures, including:
• Providing qualifying homeowners with what roughly amounts to a 25% reduction in monthly principal and interest payments;
• Continuing the requirement that mortgage servicers give those borrowers who can resume payments the option of moving missed payments to the end of the mortgage at no additional cost;
• Offering assistance to those who are making less than they did before the pandemic, which will help them to seek work and catch up on missed tax and insurance payments.
It's also important to keep in mind that ultimately, banks don't currently have much incentive to foreclose on those homeowners who are behind on their mortgages. Housing prices have been steadily rising, meaning that few homeowners owe more on their mortgage than the overall value of their homes. As a result, banks are often more likely to restructure a loan, or possibly place missed payments on the back end of a mortgage. In some circumstances, a bank may attempt a forced sale instead of a foreclosure – allowing the bank to get some of its money back, and the homeowner to receive the equity they built in the home, and to move forward without a negative mark on their credit report.
In addition to helpful options offered by the government, LGBTQ homeowners facing foreclosure should reach out to their local communities and explore options that may be available there as well. Talk to realtors who know the community well and who may be aware of local assistance, counseling, or other resources. Reach out to family and friends who have been through this situation before. Don't be afraid to ask for help. Sometimes, we all need it.
Lastly, it's important to remember that any legal proceeding takes time – typically, a foreclosure proceeding takes at least 120 days per federal law, as well as additional time for court proceedings. For that reason, instead of panicking, remember that you have time to plan. Reach out to family and friends for leads on places that you may be able to rent or stay at while you work to get back on your feet financially. Take advantage of any offers that your bank or lender may make to work through your current financial issues and come out in a better place on the other side, if possible. Most of all, remember that this time, like all difficult times in life, is temporary. You will find a way forward, and there is a better and brighter chapter ahead. At GayRealEstate.com, we're here to help you get there.
At GayRealEstate.com, helping the LGBTQ community through every aspect of the real estate experience is our passion. In many cases, this means offering assistance with the home buying and selling process and connecting LGBTQ home buyers and sellers across the country with realtors who know and love their communities, and who can ensure that the buying and selling process is the best it can possibly be. In other cases, it means being there for our LGBTQ communities across the country and helping existing homeowners continue to love and live in the homes that they own. Whatever your real estate needs, we would welcome the opportunity to speak with you and learn how we might be able to help. Contact us at any time.
Jeff Hammerberg is founding CEO of Hammerberg & Associates, Inc. Reach him at 303-378-5526 or  [email protected]. 
What to do when your house floods
Be ready to negotiate with insurance companies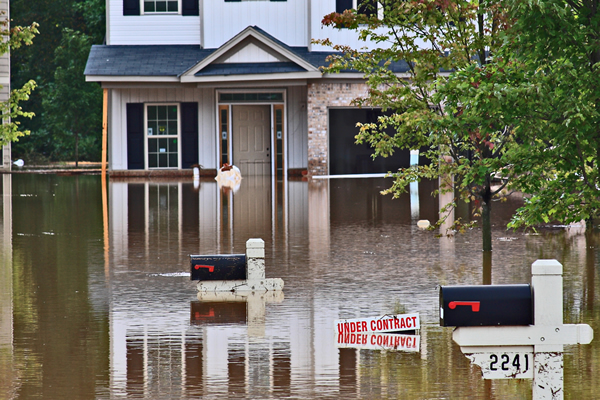 So, what do you do if your house floods due to rain, or a busted pipe, or a backed up sewer? Well, I learned from a colleague the other day that you DON'T just call your favorite contractor. You DO call a company that will immediately come out, rip out wet or moldy drywall, any part of the house that is affected by the water damage, and install fans to help the situation dry out. Then after the wet stuff is removed and your place is dry, you can call the favorite contractor to come out and start to replace or rebuild what needs to be repaired.
For example, the homes that were affected in New Orleans and Louisiana this week due to Hurricane Ida will need to go through this first step. The damage has to be assessed and then the drying out has to occur before the next step of repairing and rebuilding begins.
The first step is to call your insurance company. They usually move slowly, so you'll want to get that process started immediately. Depending on your exact policy and carrier, they may have restoration companies they will want you to use.
The next step is to call the restoration company. These companies don't usually specialize in the repairs as their name would have you think, but they are experts in identifying damage, drying it out, and demolishing what needs to be removed. They will come to your house, use moisture meters to assess how extensive the water damage is, rip out damaged walls and flooring, and set up industrial fans to help dry the space out.
Once the restoration people have begun drying your house out and removed the trash, it's time to call your contractor. They will want to come out and assess what needs to be repaired and provide a quote for you to take to your insurance company. You'll want this quote to be detailed and broken down as much as possible so that it's easily deciphered by your claims agent. Make sure your contractor is taking precise measurements, as the insurance company will go through the quote with a fine-tooth comb to find any discrepancies.
Depending on your insurance company and policy details, you may need to negotiate a little once you have submitted the contractor's quote to your insurance company. Insurance companies generally use national averages to compile their internal estimates. As you know, D.C. is one of the most expensive cities in the country, so naturally contractor pricing is also more expensive. This means the insurance estimates sometimes don't line up with the real-world costs, and you may need to haggle a little bit.
We hope this information will help, should any homeowner face moisture issues in any upcoming storm or flood. 
Joseph Hudson is with the Rutstein Group at Compass; and Alex Phillips is senior sales manager with Beautiful Home Services.
White's Ferry closure hurts businesses, real estate market
Economic activity that benefits both sides of Potomac River interrupted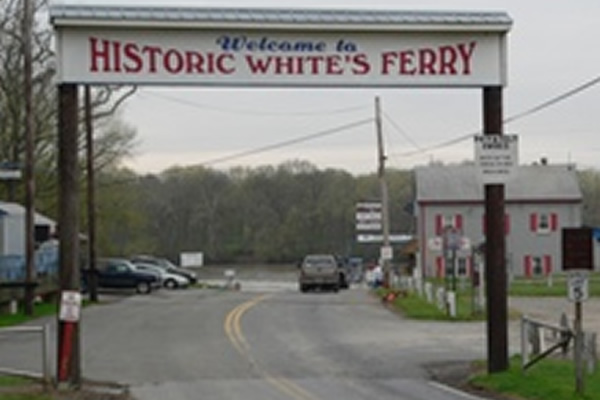 There are about 20 ways to cross the Potomac River and all but one of them are bridges. White's Ferry, connecting Route 15 in Loudoun County to Route 107 in Montgomery County, is the only ferry operating on the river. In existence since the late 1790s, the ferry is in lockdown because the two private parties involved in its operation can't agree on new terms. It is a vital part of the Western County and Poolesville in particular. The impasse not only affects commuters but nature lovers, history lovers, hikers, bikers, and the economies of towns and areas the ferry connects.
While the number of cars that pass through the ferry each day — 600 to 800 — can seem small in terms of how much traffic daily moves along Route 15, it is a large traffic flow in a small town like Poolesville. A large number of small, local, often family-owned businesses make up the commercial fabric of Poolesville. Traffic from White's Ferry is an important contributor to their success.
Tom Kettler, president of the local Chamber of Commerce, noted that some businesses in Poolesville have seen a fall off of almost 20 percent in traffic since the ferry closed in December of last year. Local Realtors have seen the impact of the ferry's closing as some buyers and sellers seem to be motivated in part by the added commute time.
Economic activity that benefits both sides of the river around White's Ferry is promoted by its operation with access to shopping, restaurants and outdoor venues. Leesburg is only 11 miles from Poolesville via the ferry. Sales are enhanced for Virginia and Maryland businesses, particularly small businesses, when the ferry is open.
The ferry uniquely fits the historic and environmental characteristics of the lands it is connecting. It allows for commercial traffic, but effectively meters it so that the Agricultural Reserve in Montgomery County, an environmental and agricultural gem, can be maintained and preserved.
It is also a "living history" example of life on the Potomac. One hundred ferries once crossed the river, connecting the C&O Canal to farms on both sides of the river and promoting trade up and down its course. Keeping this "living history" legacy alive adds to the richness of the C&O Canal's presence and provides ongoing, tangible educational opportunities for students to understand and appreciate an early and highly important commerce channel in the history of the DMV. The opportunities to build on the unique assets of the ferry and the surrounding park land could be substantial for Poolesville and both Loudon and Montgomery Counties.
White's Ferry connects two areas with many similarities in terms of history and rural and agricultural spaces. Historic sites, including Civil War sites, the Underground Railroad, 18th and 19th century homes, barns, mills, and school sites dot the landscape. Biking, hiking and a wealth of other outdoor activities are widely available in the areas connected by the ferry.
At the same time, the ferry is a direct and vital commuter connection between two of the most traveled counties in the region. Even though it is "low tech," White's Ferry makes it possible for the entire eastern section of Montgomery County to physically link up with Northern Virginia, boosting the high-tech businesses in both counties including biotech and cloud-based industries. A quarter million cars per year have used the ferry, promoting prosperity and reducing traffic along heavily congested Route 15. White's Ferry is more than the sum of its parts.
Leaders on both sides of the Potomac in Loudoun and Montgomery Counties have gotten together to mandate a study that will help sort out the complicated history of the ferry and develop ways to reopen it so as to avoid future disruptions. This is a unique situation – a public service for commuters, bikers, trucks and farmers to use like most roads that has a vital link in private hands. The study should be coming out in just a few short weeks and then it is time for action. The sooner the ferry gets running again, the better for the two counties it connects and the DMV.
Link Hoewing is a Western Montgomery County resident and chair of the Fair Access Committee for Western Montgomery County. Reach him at [email protected].