December 18, 2017 at 3:07 pm EST | by Lou Chibbaro Jr.
Dentist gets 16 years in prison for sexually assaulting male patients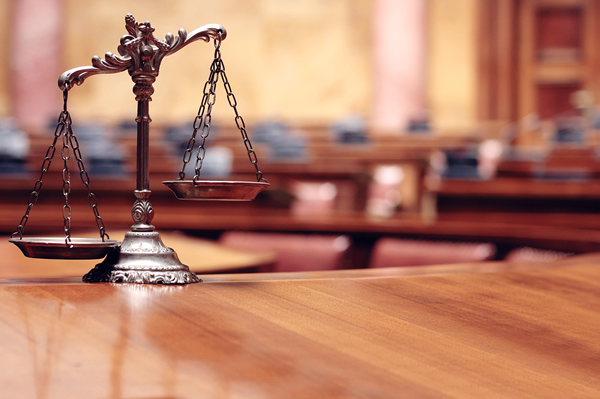 A D.C. Superior Court Judge on Dec. 15 sentenced former District dentist Bilal Ahmed to 16 and a half years in prison for sexually assaulting five male former patients and one male former employee at his dental office on the 2300 block of M St., N.W., between 2010 and 2014.
The sentence also calls for Ahmed, 45, to register as a sex offender for the rest of his life upon his release from prison, at which time he will also be placed on three years of supervised probation.
The sentencing came six months after Ahmed, whose dental licenses in D.C. and Maryland were suspended, pleaded guilty to five felony charges and three misdemeanor charges related to the sexual assaults against the patients and employee.
In exchange for the guilty plea, prosecutors with the U.S. Attorney's Office agreed to drop several additional charges against Ahmed handed down by a Superior Court Grand Jury in a multi-count indictment in October 2016.
The Washington Post reported that four of the former patients and one former employee testified at the Dec. 15 sentencing hearing that Ahmed's actions caused them to suffer lasting emotional distress. At least one of the victims testified he is suffering from posttraumatic stress disorder due to the sexual assault, the Post reported.
"The offenses against the dental patient victims…followed a typical pattern in which Ahmed would take patients into the procedure room, close the door, administer nitrous oxide through a face mask, and then sexually assault the victims while they were sedated," a statement released by the U.S. Attorney's Office says.
A charging document filed in court says Ahmed asked four of the five patients whom he admitted to sexually assaulting "intrusive and inappropriate questions" about their personal life, including their sexual orientation, shortly before administering the nitrous oxide anesthesia.
"I feel the shame," the Post quoted Ahmed as telling Judge Zoe Bush minutes before the sentencing. "To err is human, to forgive divine."
In a statement released shortly after the sentencing, U.S. Attorney Jessie K. Liu said Ahmed violated the trust of his patients in the worst possible way.
"Bilal Ahmed used his dental practice and his position of authority to sexually abuse vulnerable victims, some of whom were his own patients and staff," Liu said. "His victims included people who came to him for treatment and employment, caught off guard by his outrageous conduct," she said. "Today's sentence holds him accountable for his criminal breach of trust."
The Post reported that Ronald Weiner, a forensic mental health expert who examined Ahmed after his arrest, testified at the sentencing hearing that Ahmed disclosed that he was sexually assaulted as a child. Weiner said he believes Ahmed "would not reoffend after therapy," the Post reported.
Court records show that Ahmed is married and has five children. At the time of his plea agreement in May prosecutors agreed to allow Ahmed to be released into home detention at his Falls Church, Va., residence until the time of his sentencing. The terms of the release allowed him to leave home for daily prayer at a mosque in Falls Church or at the Islamic Center on Massachusetts Avenue in Northwest Washington.