December 18, 2017 at 3:09 pm EST | by Michael K. Lavers
UK: Bermuda marriage repeal bill is 'matter' for territory's government
"The U.K. government is a proud supporter of LGBT rights and continues to support same-sex marriage," said the spokesperson in a statement sent to the Washington Blade. "While the U.K. government is disappointed with the implications of this bill, this is a matter for the Bermuda government acting within the terms of the Bermuda Constitution and in accordance with international law."
The Bermuda House of Representatives earlier this month approved the Domestic Partnership Bill, which would allow same-sex couples to enter into domestic partnerships as opposed to get married. The measure passed in the Bermuda Senate on Dec. 13 by an 8-3 vote margin.
The Bermuda Tourism Authority in a letter to senators said the bill "poses an unnecessary threat to the success of our tourism industry." Activists and their supporters have urged Gov. John Rankin to refuse to sign it, while others have called upon British Foreign Secretary Boris Johnson to intervene.
More than 60 percent of Bermuda voters in 2016 rejected marriage and civil unions for gays and lesbians in a non-binding referendum. Same-sex couples have nevertheless been able to marry in the territory since Charles-Etta Simmons, a judge on the Bermuda Supreme Court, ruled in favor of the issue.
Bermuda would become the first government in the world outside the U.S. to rescind marriage rights for same-sex couples if Rankin signs the bill.
Same-sex couples had already legally married in California when voters in 2008 approved Proposition 8, which banned them from doing so. Same-sex couples were once again able to legally marry in the state after the U.S. Supreme Court in 2013 ruled Prop 8 supporters did not have legal standing to appeal previous rulings against them.
Michael K. Lavers is the international news editor of the Washington Blade. Follow Michael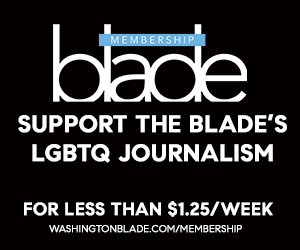 Sign Up for Blade eBlasts