December 22, 2017 at 9:00 am EST | by David Magida
Training on the go part two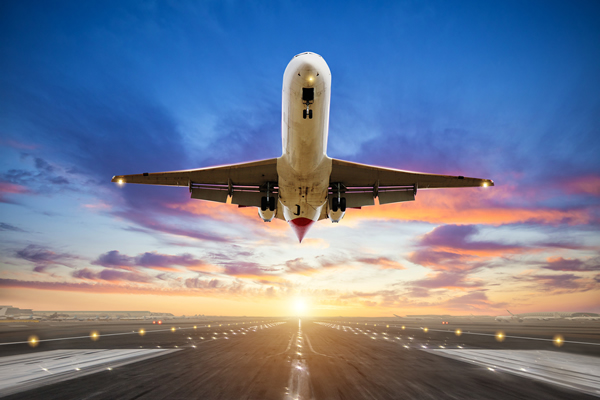 We all love to travel. It's exhilarating to see the sights, to eat great food, to learn about new cultures and meet people from around the world. But when we travel, we seem to lose all semblance of discipline, self-control and routine.
While we normally put a huge emphasis on exercise and nutrition, once we go abroad we feel like we have carte blanche to eat whatever we want and neglect our training. This is not the first time I've written about this issue, not because it's a crisis but because there are so many solutions to allow you to damage control your time away from your routine. Finding innovative ways to burn calories and limit your food intake will allow you to travel guilt free. Below are a few more ways you can stay fit and establish routine on the road.
Plan exercise before or after your flight: This seems easy enough, but I generally hop on about four flights per month and never fly without jumping into a workout or taking a run before or after I land. It is one of the mandatory elements of my traveling routine. I feel better on a plane when getting some exercise in because I feel less like a caged butterfly and don't have a ton of pent-up energy. It also allows you to fly guilt free and not worry about whether or not you will get your training session in that day. You'll probably sleep better on the flight as well. And of course, stretch before and after your flight as well.
If you opt to exercise after you land there are a number of additional benefits including:
Resetting your clock:  When you change time zones on a flight, it can leave you jet lagged and exhausted. This can lead to more time sleeping over the next few days, less sightseeing and less exercise. The secret to avoid jet lag? Skip the nap and immediately exercise. It takes a bit of mental toughness to commit to the workout after a cross-country or international flight, but I've found it's like hitting the reset button. I regularly fly red-eyes from the west coast and land in the D.C. area between 6-9 a.m.
The common advice is to avoid sleeping until at least 9 p.m. to reset your body clock. But the workout provides an additional reset. You start feeling better within the first 10 minutes of your workout. The post workout shower is icing on the cake, re-establishing your routine and enabling you to conquer your day and stay up much longer than you intended. You can then go to bed at a normal hour and wake up on schedule with your current time zone.
Bring your running shoes: You could never convince me there's a better way to get to know a new city than to run it. You learn the roads around your hotel quickly, get an opportunity to scope out some good tourist spots and even get a preview of what restaurants you may want to eat at that night. It allows you to get photos of a bunch of iconic tourist attractions quickly, all while getting your workout in. The beauty of running is you can do it anywhere. All you need is clothes and shoes. And set off on your run with a goal: An amount of time you'll run for, a number of sights you'll see or simply to run to the highest point in the city. It can be exciting to experience somewhere new that way.
Plan an outdoor adventure: It doesn't need to feel like a workout for it to be exercise. Plan some days, or at least partial days, into your trip that are non-sedentary. Go for a hike, take a walking tour,  rent bikes for the day or even book an adventure like rock climbing, rafting or something else exciting. Again, you'll hit two birds with one stone, and you'll have a memorable experience. These days are often the most rewarding experiences on a trip and they allow you to really appreciate your sedentary time as well.
There are literally countless ways to continue to stay fit when traveling. All you have to do is be disciplined and creative. Being active doesn't have to be difficult. Find ways to make exercise fun and you'll be able to travel efficiently and guilt free.