Century Village for aging politicians
Our elder leaders should make way, move to retirement village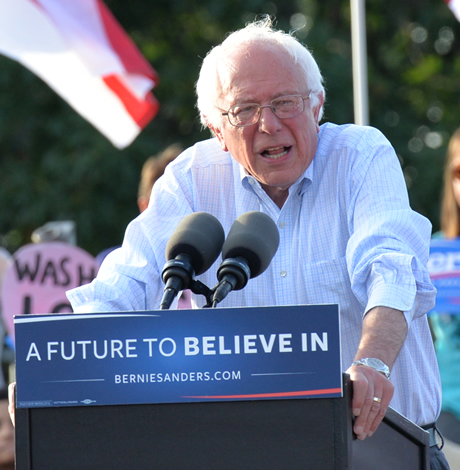 My coffee group in D.C. meets every morning to debate the political outrages from the previous day. In this age of Trump and the Russians we have lots to talk about.
We also found ourselves talking about why members of Congress and other aging politicians refuse to retire, usually having to be carried off center stage kicking and screaming instead of gracefully making way for the next generation of leaders. There are currently five members of the Senate over 80 and 18 over 70. Recently Howard Dean, former governor of Vermont, presidential candidate and DNC chair said, "Old people like Bernie Sanders should get out of politics for 2020." He called for a new generation of leaders.
My coffee group couldn't agree more so we tossed around ideas about what these aging politicians could do considering so many of them have oversized egos that apparently lead them to conclude they are indispensable. So as not to be accused of ageism full disclosure requires I report many in the coffee group are themselves aging politicians and over 70.
We came up with the concept of a Century Village condominium for aging politicians. Here they could continue to run for office only now it would be for positions on the condo board. Anyone currently serving on a condo board would agree there are enough issues there for robust debate and in some instances could even be considered appropriate penance for what they did to the country. They could challenge each other for leadership positions and control of their surroundings including everything from the golf course to the gym; the beauty parlor to entertainment choices; to running the pharmacy or deciding on how to decorate the lobby. Instead of the age requirement for admission being 55 as it is in the Century Villages in Florida here it could be 70.
Century Villages in Florida are gated communities with round-the-clock security. Having a gated community for aging politicians could protect them from us and us from them and in addition could eliminate taxpayer-funded Secret Service and congressional protection service requirements some of the would-be residents now enjoy. There are convenient buses providing transportation to local shopping, restaurants and medical facilities. They do have on-site medical buildings along with a pharmacy. Just think of all the fun debates Bernie Sanders, Chuck Grassley and Orrin Hatch could have over how they should be run.
Think about Joe Biden, Bernie Sanders, Hillary Clinton, Mitt Romney, and John McCain all moving in and mounting campaigns for president of the condo association. Bill Clinton wouldn't enter the race as he already was a president. But he would ask each candidate for a commitment to let him use the ballroom for an annual Clinton Foundation benefit.
There would be a board big enough to provide for leadership positions for many of the residents and then dozens of committees they could seek to chair. Sanders's platform would include a promise his wife would chair the Education Committee because of her experience running a college (didn't she bankrupt one?). Biden said his wife would run that committee if he won because she wasn't actually facing possible indictment and had extensive real teaching experience. John McCain's platform initially listed his other six residences but was reminded he actually had seven but then his wife paid for most of them so he was excused for not knowing that. Romney again reminded people about his 'Binders of Women' and promised he would use them to name committee chairs. Hillary's platform was the most extensive having detailed plans for each committee and a 20-year budget proposal. Some of the other candidates felt that was overdoing things as they most likely wouldn't be around then and who really cared about the next generation of owners. She had the support of another owner, Nancy Pelosi. Nancy felt that it was time for a woman president after having been the highest-ranking woman politician in American history and being elected to that position for the second time in January 2019. She believed she knew what the people wanted. She also reminded people of the 'me too' movement and said they didn't want to face the issue of possibly needing to impeach a president shortly after his election. She reminded people Biden was known to be a hugger and then there was Anita Hill; and Sanders, when he was in his early 30s, had written those weird pieces on what he thought women think about during sex.
We imagined Donald Trump hearing about this new condo and putting in a bid to buy the penthouse. Of course the timing of his move-in would necessarily depend on Robert Mueller and whether he indicts him or whether Congress tried to impeach him. But we could envision a scenario in which he is indicted and then cuts a deal to wear an ankle bracelet and serve time under house arrest living in splendor in the gold gilded penthouse. Trump may have to get around the prohibition of young children living permanently in the community. But like he was he could send his young son to military boarding school or even have him live with Ivanka and Jared if they aren't in jail. But that could be negotiated with the condo board.
I can imagine some of the deals and negotiation involved to gain someone's support for their candidacy. Trump could demand Sanders release his tax returns if he wants his vote or instead cut a deal that would have Melania chair the decorating committee. She could then hire former Congressman Aaron Schrock, if he isn't in jail, based on his experience decorating his congressional office like Downton Abbey. Melania, however, might ask for more of a Versailles motif.
Trump would also likely ask if his young friend Vladimir Putin could reserve an apartment for when he turns 70. This would, of course, generate a debate as to whether you had to be an American citizen, born here, and have to prove it with your birth certificate to be allowed to buy into the building. The board could decide that birth certificates were required of all potential residents. Bernie Sanders sided with Trump on the Putin issue and no one was quite sure why but he also advocated for allowing Jill Stein who will be 70 by 2020 to make a reservation for a condo. Guess he thought they would make interesting dinner companions. He based his request for Stein on the agreement the board had with Elizabeth Warren, who is now a sprightly 68, allowing her to make a reservation for a unit. Part of her purchase contract was she would be guaranteed to be chair or vice-chair of the consumer affairs committee. Sanders said because of that he wanted Stein's purchase agreement to include she could chair the recycling committee.
The more we tossed around this idea the more we realized it would make a great reality TV show. We imagined board meetings and the annual condo association meeting would make for great television. The show would get a new influx of characters, and they would be characters, with each new aging politician who moved in. To add interest and keep it current every once in a while one of the next generation of leaders, be they a president or member of Congress, would ask one of the aging politicians, hopefully one who still had all their faculties, to serve in either the cabinet or just come out on the campaign trail for nostalgia's sake. That person would be the envy of the entire community and naturally be savaged by all the residents until they moved home again.
Maybe Marriott or some other corporation that builds senior communities will like this idea and get moving on it. It was the opinion of some of the millennials in our coffee group it can't happen soon enough while the aging politicians in the group reminded them experience and wisdom shouldn't be overlooked or undervalued.
Peter Rosenstein is a longtime LGBT rights and Democratic Party activist. He writes regularly for the Blade.
Opinion | Happy Pride everyone — except at Nellie's
Dragging a customer down the stairs an unforgivable act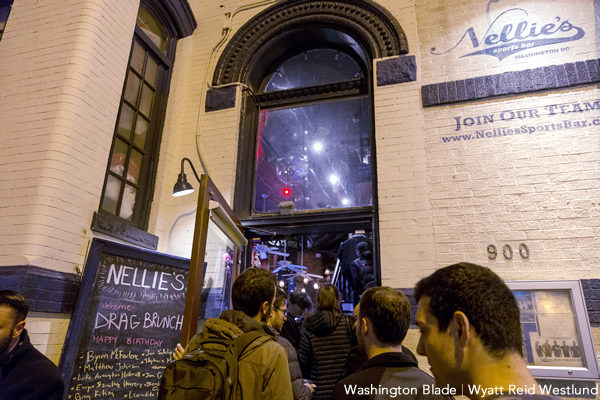 Last Saturday was the official start of Capital Pride or what I refer to as "Community Pride" in the District of Columbia. We have Black Pride, Youth Pride, Silver Pride, Trans Pride and Latinx Pride but Capital Pride in theory embraces all parts of the diverse LGBTQ+ communities within the DMV.
We did not have any face-to-face Pride celebrations in two years due to COVID-19. Fortunately, the COVID-19 gathering restrictions were lifted on June 11 and the 2021 version of Capital Pride was a scaled down event with a short participatory march led by Vice President Harris and D.C. Mayor Muriel Bowser.
While I was not able to attend the Capital Pride march or rally, I lived vicariously through the many social media postings of the weekend celebrations by friends and colleagues who were taking advantage of the beautiful weather as well as the now wide-open LGBTQ+ clubs and bars. The local television stations highlighted the positive energy and joyful expressions of Pride from Dupont Circle to Freedom Plaza on the evening news. So imagine my surprise when I started receiving messages showing a video of an incident at Nellie's Sports Bar.
My first reaction was "here we go again, another fight scene at Nellie's." Then after viewing the video several times, I realized the video showed a young woman later identified as Keisha Young, being dragged down the stairs by the hair by two security guards. Now I have been going to clubs and bars around the globe for almost four decades and I have never seen or heard a bar or club patron being dragged down a set of stairs by security. I have seen people pushed down a set of stairs. I have seen people kicked down a set of stairs. I have seen people fall down a set of stairs. And the stairs at Nellie's are steep, reminding me of the stairs to my grandmother's cellar.
My second reaction was: What type of egregious behavior would warrant this type of brutal response? Did Young stab or cut someone? Did she put someone's life in danger? I would later find out through the news media that Young, a Morgan State University student, was out celebrating Pride weekend with friends and may have been mistaken for another patron who allegedly tried to sneak in a bottle of alcohol. I was not there so I can only go by what I saw on the video and the statements of other patrons. Regardless of the circumstances, security has no business dragging anyone out of any place unless patrons are in danger, or a weapon has been presented. The more I watched the video, the more I became disgusted.
Truth be told, Nellie's has been a place of fights and bloodshed over the past few years. In June of 2017, several local community-based individuals and organizations (including the Center for Black Equity and the Collective Action for Safe Spaces) worked with Nellie's management and staff to address security and cultural respect issues. Security issues were addressed and for a while things were relatively peaceful. Granted, I still heard complaints from patrons about how they were treated by staff.
Here is my final thought: I have certain expectations when I enter a bar or club — straight or queer. The expectation is remarkably simple. No. 1 is that I am treated with respect by staff and patrons, and No. 2 is that I am provided with a safe environment to enjoy socializing with my friends. While it's sometimes difficult for bars and clubs to control the behavior of its patrons, there are security techniques on how to handle difficult customers and I suspect that dragging a person down a set of stairs is not in the club's security training manual.
Where do we go from here? Nellie's has issued a statement of regret, fired the security company, and will remain closed for the rest of the week. Good first steps but I have another suggestion for the owner: Stay closed and sell the business as Nellie's is finished!
Earl D. Fowlkes, Jr. is president and CEO of the Center for Black Equity.
Opinion | Pack your suitcase, it's time to travel again
The world awaits those who are vaccinated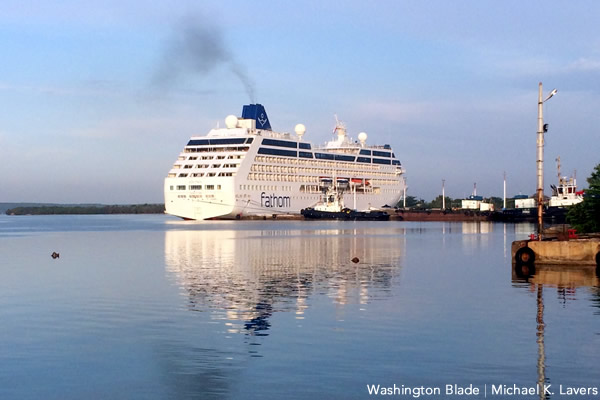 The light at the end of COVID for me means going back to cruising, no not online, but on the high seas. Each of us has a place we wanted to visit before the pandemic and are now planning to take that trip. For me it's a transatlantic cruise on the Celebrity APEX. After COVID, traveling won't always be easy, especially internationally.
The excitement of seeing the light at the end of the COVID tunnel was never more obvious than when watching the thousands of people participate in D.C.'s Pride walk. The energy was infectious.
Planning my cruise began two years ago. It was cancelled in 2020 and rescheduled to sail Oct. 21, 2021 from Barcelona. Until recently, no one knew when cruise ships could begin to sail again. First to announce regular sailings was Celebrity with summer sailings out of Athens. With that knowledge I made flight arrangements to Barcelona. Then the CDC announced with appropriate precautions they could start sailing from U.S. ports on June 26. I still waited with baited breath to see if my cruise would go. Now I know it will but the APEX will leave Barcelona on Oct. 10 instead of the 21. Kudos to American Express travel for helping to make my ticket changes at the same price. Some of you may be finding airlines are now jacking up their prices.
The other change was Celebrity cancelled a planned stop in Lisbon, a city I looked forward to seeing, having never been there. But nothing will take away from the excitement I will feel when walking up the gangplank and being shown to my stateroom on Oct. 10. With three ports of call in Spain; one in Portugal; and one in the Canary Islands it will be a fantastic voyage because for me the best times are those when the ship is at sea and we will have eight days at sea.
Then there is the idiot Republican governor of Florida, Ron DeSantis, trying to insist cruise ships leaving from his state allow anyone to sail with or without a vaccination. One would think after the Celebrity Millennium sailing out of St. Marten had two vaccinated guests test positive with breakthrough infections and no symptoms he would agree it was fortunate Celebrity had mandated all crew and passengers be vaccinated, based on CDC guidelines, preventing spread of the virus. This actually made me feel more positive about going on my cruise.
According to CNN travel "More of Europe is opening up to US leisure travelers in time for summer — especially the fully vaccinated. Travel heavyweights France and Spain are the latest to open their doors. It is important if you want expert input into your travel decision, to view the websites of the US State Department and the US Centers for Disease Control and Prevention, which provide COVID-19 risk assessments by country. Both agencies rate many of the countries open to U.S. travelers at Level 4, the highest risk for COVID-19. Also, remember that all air passengers age two and older must show proof of a negative COVID-19 test that's no more than three days old to enter the United States. So if you want to travel internationally make sure you are up to date on the latest documents and information you will need to do so safely.
Instead you may decide to stay in the United States and see some of the sights you haven't had time to visit before. Travel the California coast on Highway One and see Big Sur. You will be amazed at places like the Grand Canyon, or national parks like Yosemite, Yellowstone, or Acadia in Maine. Stop and see Mt. Rushmore on your travels. States across the nation are opening up and if you are vaccinated you can feel pretty comfortable even if you come across some idiots who haven't taken advantage of the opportunity to make their own and other's lives safer. We must never forget all those who lost their lives during the past year but let it remind us life is short and we must live it to the fullest while we can.
So pack your bags, be prepared to deal with the unexpected, but have a great time wherever your travels take you.
Peter Rosenstein is a longtime LGBTQ rights and Democratic Party activist. He writes regularly for the Blade.
First rejected, then outed in church, bisexual teen questions Christianity
Her mother outed her at church. She is still trying to pick up the pieces.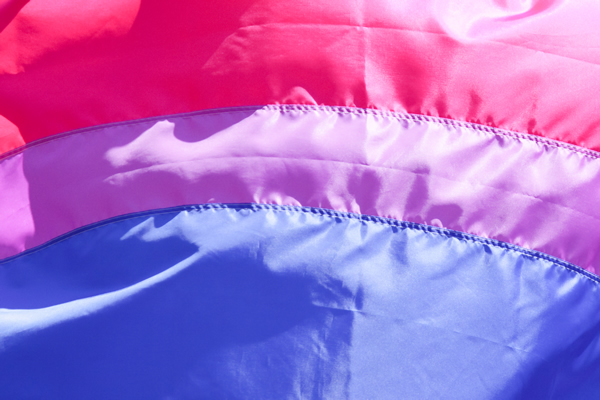 Editor's Note: The author of this story needs to remain anonymous for reasons you will read about. She is a rising 11th-grader and lives in Maryland. This article is part of our 2021 Youth Pride issue in partnership with the Urban Health Media Project.
I was only in sixth grade when I knew I was bisexual. I had first come out to my classmates; well, it was more like they had found out. Surprisingly, they were cool with it and accepted it. Looking back on it, I didn't care what they thought about my sexuality, mainly because I'd been so used to being the outcast that it wouldn't matter if they accepted it or not.
Growing up, I got bullied a lot. This bullying, combined with being an African immigrant, caused me to keep to myself for most of my younger years.
I really wanted acceptance from my family, and most importantly, my parents. I thought that if my parents accepted me and loved me the way I am, then the world would accept me, too. Sadly that was not the case.
Both of my parents are immigrants from the same African tribe and firmly-rooted Christians in the faith. They are ordained ministers. My parents' cultural and religious identities are defining traits for both of them.
I've grown up in church most of my life, and it felt suffocating trying to explore my sexuality when everything I was being taught told me my feelings were sinful and I would "burn in hellfire" for them.
One Sunday after church, we had just gotten home. I had made my way to my mom's room after deciding I couldn't keep my sexuality a secret anymore.
I remember feeling sick trying to find the words to tell my mom I was bisexual; after standing in my mom's room for about five minutes, I finally found the courage to say, "Mommy I'm bisexual." The frog in my throat had jumped out, and tears began to fill my eyes. I had come out to my mom!
She just looked at me like I was confused and didn't know what I was talking about. It hurt for her not to accept me, but I thought she would pretend I had not come out to her, and life would go back to normal. If that had been the case, I would not be telling this story.
A couple of weeks later it's Sunday again, and we're at church. My mom is on the pulpit leading prayers. In front of the whole church congregation, she outs me without my permission and then proceeds to use it as a prayer point against the "gay agenda," which I see as just another way to confuse children and declare their lifestyles sinful.
I have been to a variety of churches growing up, and the hypocrisy I've seen is galling. I've heard Christians say being gay is wrong and "of the devil" and that gay people will burn in hell, while those same people look the other way in the face of other sins referenced in the Bible such as infidelity and stealing.
That day, in that church, I was broken. I was hurt. I wanted to cry. I wanted to run away, but we were in public, and I didn't want to cause a scene.
My mother went on like she didn't do anything wrong and went back to her everyday life. I felt emotionally violated; my trust was betrayed. Ever since that day, our relationship has never been the same, and it will never be the same.