Madaleno for governor of Maryland
No other candidate has such a strong record of leadership and achievement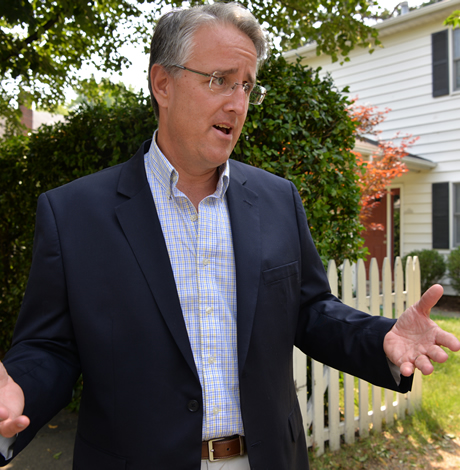 According to Wikipedia Richard S. Madaleno Jr. is an "American politician from Maryland. A Democrat, he is a member of the Maryland State Senate, representing the state's 18th district in Montgomery County, which includes Wheaton and Kensington, as well as parts of Silver Spring, Bethesda and Chevy Chase. Madaleno served as chair of the Montgomery County Senate Delegation from 2008-2011. He previously served four years in the House of Delegates.  Growing up in Silver Spring, Madaleno was educated in Montgomery County public schools and Georgetown Preparatory School. He then went to Syracuse University where he earned a BA in 1987 and an MPA in 1989. He and his husband Mark and their two children live in Kensington."     
So now you know the basics. Impressive but maybe not enough to get your vote. But this only scratches the surface of Madaleno's achievements. He is much more than a local boy who made good. He is one of the hardest working legislators, a decent and honest man, who has made a career of fighting for all Marylanders.   
Rich worked hard to become one of the most knowledgeable people on how Maryland government works. He began working for the Maryland General Assembly's Department of Fiscal Services as a Senior Analyst for the House Appropriations Committee. There is no better way to learn about government than understanding the budget. The Washington Post said about Rich, "He is an expert in tax and budget matters."
Before running for the legislature he worked in Montgomery County's Office of Intergovernmental Relations. So in addition to his budget expertise, Rich learned early how what happens in Annapolis and Washington, D.C. impacts every county and every individual in Maryland.
Rich's record of success makes all Marylanders proud. He led in the fight for freedom to marry and to combat discrimination in housing and employment. He has a progressive record of achievement in human rights, voting rights and social justice. Rich is proud of having sponsored the law prohibiting discrimination in public accommodations, housing and employment based on gender identity, and co-sponsoring the law requiring equal pay for equal work. When Republicans in Congress threatened to terminate federal funding for Planned Parenthood in 2017, Rich led the fight and sponsored the law ensuring that the broad range of health care services provided by Planned Parenthood clinics to women in communities across Maryland would continue to be funded. He co-sponsored the bill allowing counties to enact public financing for county elections and co-sponsored the law to increase the number of early voting centers. He fought back against Hogan appointees to ensure those centers were not eliminated by the Hogan administration in populous parts of Montgomery County.
On education, Rich has taken critical action to build high-quality, affordable public education. He spearheaded initiatives that improved education in Maryland at every level, from Pre-K through 12 and beyond to college, graduate studies, and career and technical education. Rich was a leader in crafting Maryland's current landmark school funding plan that equitably delivers essential funding to elementary and secondary schools throughout the state. He successfully fought to keep that funding in place when Gov. Larry Hogan attempted to drastically cut it.  He fought to keep state funding for the new Biomedical Building at the University of Shady Grove. Rich co-sponsored laws that expand eligibility for tax credits for college savings plans, provide a refundable tax credit of up to $5,000 for those who have undergraduate student loans of at least $20,000, and require that Maryland contribute to eligible Maryland College Investment Plan accounts. As chair of the Senate Education and Business Subcommittee, Rich sponsored laws that resulted in a tuition freeze for Maryland college students from 2007-2010. He created and championed the Hunger Free Schools Act, which resulted in free breakfast and lunch for qualified students across Maryland. He co-sponsored the 2014 law that expands pre-Kindergarten programs to serve more of the students who need them most.
When it comes to Marylanders' health care, Rich successfully championed initiatives to promote better public health for all Maryland residents. He co-sponsored the law implementing the Affordable Care Act in Maryland to ensure the broadest possible coverage and the best possible care for Maryland patients. Rich co-sponsored the 2017 law that prevents price gouging by generic drug manufacturers in Maryland.
On preventing gun violence, he co-sponsored Maryland's Firearms Safety Act of 2013, which banned assault weapons and high-capacity magazines for firearms. On the environment, Rich has taken stands to protect Marylanders and make Maryland a leader in environmental progress. When the Trump administration proposed eliminating funding for programs to protect the health of the Chesapeake Bay, Rich worked with the state's congressional delegation to lead efforts to restore federal funding for these programs.
To combat the increasing health, environmental and economic repercussions of climate change, he co-sponsored the new state law which requires a 40% reduction by 2030 in greenhouse gas emissions in Maryland from 2006 levels, building on his previous co-sponsorship of the 2009 law requiring the 25% reduction in greenhouse gas emissions from 2006 levels by 2020. Rich co-sponsored the law establishing the Commission on Climate Change.  Rich co-sponsored the law, approved over Hogan's veto, which increases the renewable energy portfolio standard to 25% by 2020, increases solar sources in that portfolio and requires that the Maryland Department of Labor study workforce training needed to support jobs in the clean energy industry. He also co-sponsored the law requiring offshore wind be included in the renewable energy portfolio. Rich sponsored and successfully advocated for the law that prohibits hydraulic fracturing exploration and production, including fracking, in Maryland. He co-sponsored the law requiring the establishment of a Community Solar Energy Generating System program. He co-sponsored laws enacted to increase tax credits for electric vehicles and to provide for tax credits for electric vehicle charging equipment. He co-sponsored the law creating a tax credit for the donation of fresh farm food, especially organic food, by farms to eligible local organizations for low-income Maryland residents.
An on an issue crucial to all Marylanders, transportation, Rich has been an aggressive supporter of affordable public transit in Maryland. He introduced and passed the law eliminating the antiquated "farebox recovery rule," replacing it with real performance metrics so that the Maryland Transit Administration will fund additional transit projects that should result in transit improvements. He co-sponsored the Maryland Open Transportation Investment Decision Act that now requires transparent decision-making, including project-based scoring, for major transportation projects. He co-sponsored the law that makes sure at least one member of the Washington Metrorail Safety Commission appointed by the governor resides in Prince George's or Montgomery County, the Maryland counties where Metro stations are located. He co-sponsored the law that established the lockbox for the Transportation Trust Fund, which requires use of its revenues solely for transportation projects.
So now you know the rest of Rich's story. It is why Marylanders who know him are already lining up to support Rich Madaleno for governor. There is no other candidate in the race — including the incumbent — who has such a strong track record of leadership and of producing real results for the people of Maryland. Madaleno has served as an effective and unrelenting champion for the entire state. From education to transportation, from economic development to economic justice, from sustainable health care to environmental sustainability no other candidate has taken on so many of the toughest fights from the inside – and won them.
On the critical issues facing the state, the people of Maryland need a proven strong and tireless leader as their governor who will set an agenda of progress for all Marylanders. Larry Hogan has proven he is not that governor – Rich Madaleno will be that governor.
Peter Rosenstein is a longtime LGBT rights and Democratic Party activist. He writes regularly for the Blade.
When the fascists came to Wadsworth, Ohio
'Bombarded with the most hateful things'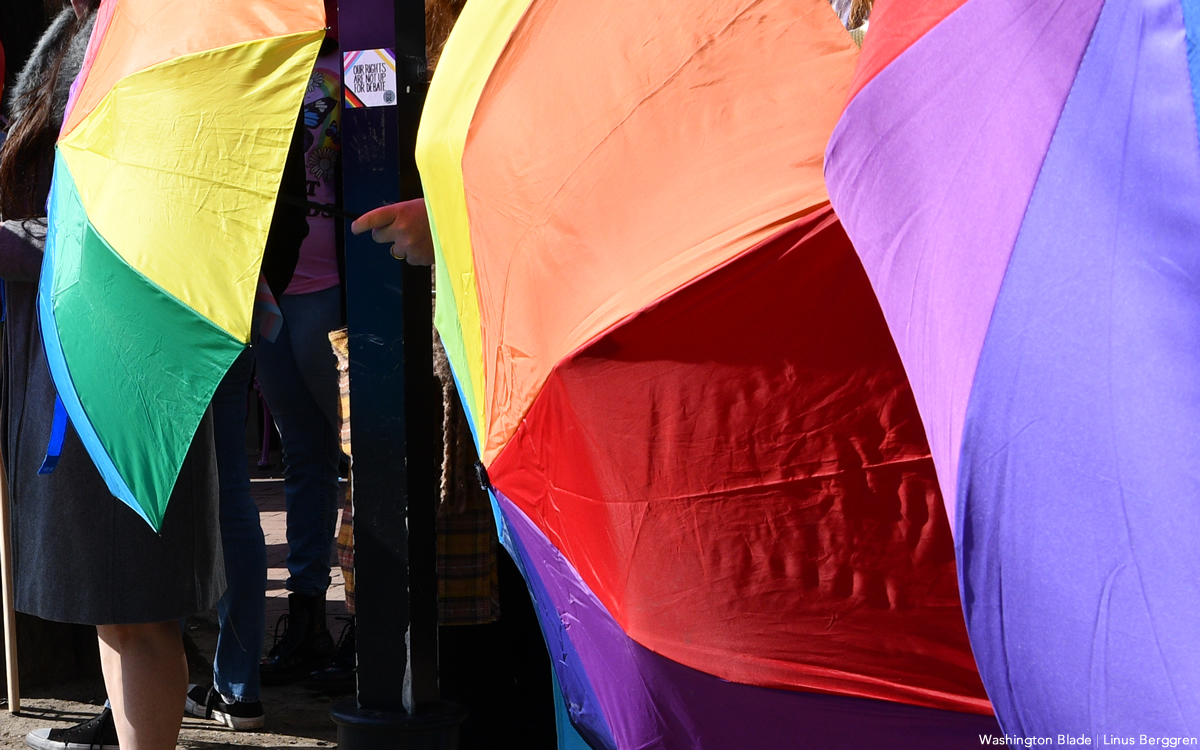 Matthew Asente wasn't sure what to expect when he arrived at Memorial Park in Wadsworth, Ohio. His wife first heard about the gathering on Facebook. A charity Drag Queen Storytime, organized by local Aaron Reed, whose proceeds would go to victims of the Club Q massacre in Colorado Springs. Recently approved by Wadsworth City Hall, the event's location was moved from Wadsworth Brewing Co. due to violent threats. Nonetheless, Matthew thought it was important to attend alongside his son, because he wanted "to try and make sure our kids are being raised with the right values." Matthew knew there'd be counter-protesters, predicting a smattering of "10-20 people," mostly "locals from our town." But this image was shattered when Matthew was confronted by an attendee, who warned him not to bring his son to the park. The stranger gave one reason: "there are literal Nazis down there."
Asente's guide wasn't exaggerating. The images that would eventually arise from Wadsworth were shocking. Hundreds were attending the event, with right-wing cells having a considerable presence, including a coalition of far-right groups, ranging from the Proud Boys to Patriot Front and White Lives Matter. Most notable among them were the "Blood Tribe," Neo-Nazis clad in black and red, who chanted "Sieg Heil," and shouted racial slurs. The situation quickly descended into violence, as members of the far-right coterie clashed with the "Parasol Patrol," a LGBTQ group used to defend attendees at events like this one. Two would eventually be jailed because of an altercation, with three unrelated medical emergencies, and three pepper spraying incidents, adding to the chaos. Pasha Ripley, who co-founded Parasol Patrol, recalled the counter-protesters "following us while we escorted kids to their cars." Asente remembered how, as he and his son entered the pavilion where the storytime was held, they were "bombarded with the most hateful things." They were "chanting about the final solution," which created "a sense of tension throughout the entire day."
After the events of March 11, the counter-protesters tried to distance themselves from their Neo-Nazi compatriots. One of the counter-protest's primary leaders was Kristopher J. Anderson. Formerly a candidate for the Ohio statehouse, he lost to Democratic incumbent Tavia Gulonski, and has since re-branded as a grassroots activist. Anderson amplified the protest on social media, writing, "all hands on deck this weekend," and "arrive early if you can," on March 8, four days before the story hour. "If you care about children, it is your duty to show up," Anderson Tweeted on March 9.
Repeatedly, Anderson has referred to the presence of Nazis and white supremacists as an unwelcome surprise. "No normal person wants to see Actual Nazi's in Medina County or on this earth in 2023 or ever," he wrote on Facebook after the event, later replying to an outraged commenter in another post that "Lumping in normal anti-groomer protesters with crazy people, white supremists, and Nazi's," is "unacceptable." Anderson echoed this sentiment to the media. "We weren't all on one side," Anderson is quoted as saying by the Columbus Dispatch. Despite publicly lambasting the Nazi attendees, protest organizers shared a different view on Telegram. Messages from a private Telegram channel obtained by the Washington Blade show counter-protesters saw the Nazis as a nuisance, but a useful one, which could be used to intimidate their enemies as anti-LGBTQ policies are institutionalized.
"Just let the Nazis handle the pedos while we try to pass legislation," wrote one user. Speaking about White Lives Matter, a self-identified Proud Boy noted "using those guys as part of the push for legislation," can be "just as effective," as demonizing the drag events themselves. Though the same user admonished Blood Tribe as "cringe," they applauded them for having "stressed out and demoralized PP (Parasol Patrol)." Yet another poster wrote, "when life gives you lemons, make lemonade," telling their fellow users to "have some fun with the Nazis showing up."
Likewise, cross pollination between the 18+ Get Rid of US Telegram Channel and the message board of Project 171 — populated by members of the White Lives Matter chapter, and avowed Nazis — is frequently shown. "I'm one of the lead admins for WLM (White Lives Matter)," noted one user on Project 171's public chat. Another user shared an image of a blonde woman holding an assault weapon dressed in a Ku Klux Klan robe. Regardless, the Project 171 channel's administrator promoted his group on 18+. "Don't forget to join the Project 171 chat," the administrator wrote. Although organizers tried to spread misinformation about the Nazis's origin, the Project 171 administrator was more honest. "Aaron didn't have the Nazis come. They got invited through WLM." Kristopher Anderson didn't respond to a request for comment.
Unity among extremist sects against the queer community was an outcome of the Wadworth rally noted by Ford Fischer, a freelance documentarian, made famous by his coverage of Jan. 6 and the Unite the Right Rally in Charlottesville. No matter the minor ideological differences of factions like The Proud Boys or Patriot Front, on March 11, they were "all on the same side of this issue." Only 36 hours away in Columbus, Ohio, a collection of hate groups led by the Proud Boys rallied against a drag story hour organized by Red Oak Community Schools, holding a victory rally after the event was canceled. According to Fischer, the "presence of a common enemy has been more effective than anything else in recent history." Relating Wadsworth to his experiences in Charlottesville, Fischer diagnosed Unite the Right a failure, and the "common cause of protesting Confederate statues," insufficient to prevent far-right infighting. Unlike Wadsworth, where the far right showcased a united front. "This event, that happened Saturday, fulfills the goal of the people at Charlottesville," Fischer said.
Similarly, the topic of drag queen story hours has gone from a fringe issue on the right discussed by the likes of Alex Jones to a prominent talking point. Anti-drag bills have been introduced in 14 states since the passage of Tennessee's law prohibiting drag performances in public, or where children may be present. Unsurprisingly, violent threats against drag performers have also increased, with GLAAD documenting 141 incidents of anti-LGBTQ threats targeting drag events. Aaron Reed, who conceived what would become the story hour in Memorial Park, believes conservative pundits are complicit in the violent actions and rhetoric wrought by hate groups. "Fox News is basically doing this," Reed said, describing the alt-right as merely "following their lead." Matthew Asente shared Reed's sentiment, criticizing Republican politicians for "talking about outlawing these people."
Aaron Reed's memories of March 11 mainly concerned what happened inside the pavilion, rather than outside. Reed praised his team, and Parasol Patrol for trying to do "everything we could to block the kids from the hate," and supportive locals, their children "laughing, singing, dancing," as storyteller River Rose read and sang. Specifically, Reed named the father of a "three-year-old local trans girl," who said to him after the show it was "the first time he saw her smile in two years," since beginning her transition.
Weeks have passed since the incident at Memorial Park, and Matthew Asente is still shaken. He has a "close trans friend," with whom he plays Dungeons and Dragons. Asante admitted "I'd be lying if I said I understood it wholly at first," but experiencing the hatred directed at the queer community on March 11 has given him a new perspective. For the first time, Asante recognized that the protesters at Memorial Park wanted to "eradicate," the LGBTQ community, and called the vitriol directed at the attendees "terrifying." However, Asante made clear what he went through was nothing compared to LGBTQ people who must withstand it daily, saying "I felt that for an hour." Aaron Reed views March 11 as a warning, and should serve to "wake up the good people," that many people in this country are "walking around in fear every day." No matter what lines in the sand anti-LGBTQ activists attempt to draw, Matthew Asente felt the choice was far more binary. "You're either with the Nazis, or against them."
Zurie Pope is a University of Cincinnati student and freelance writer.
Mayor, Council set D.C.'s budget, then Congress can act
There's less money to go around, so let's use it in the best possible way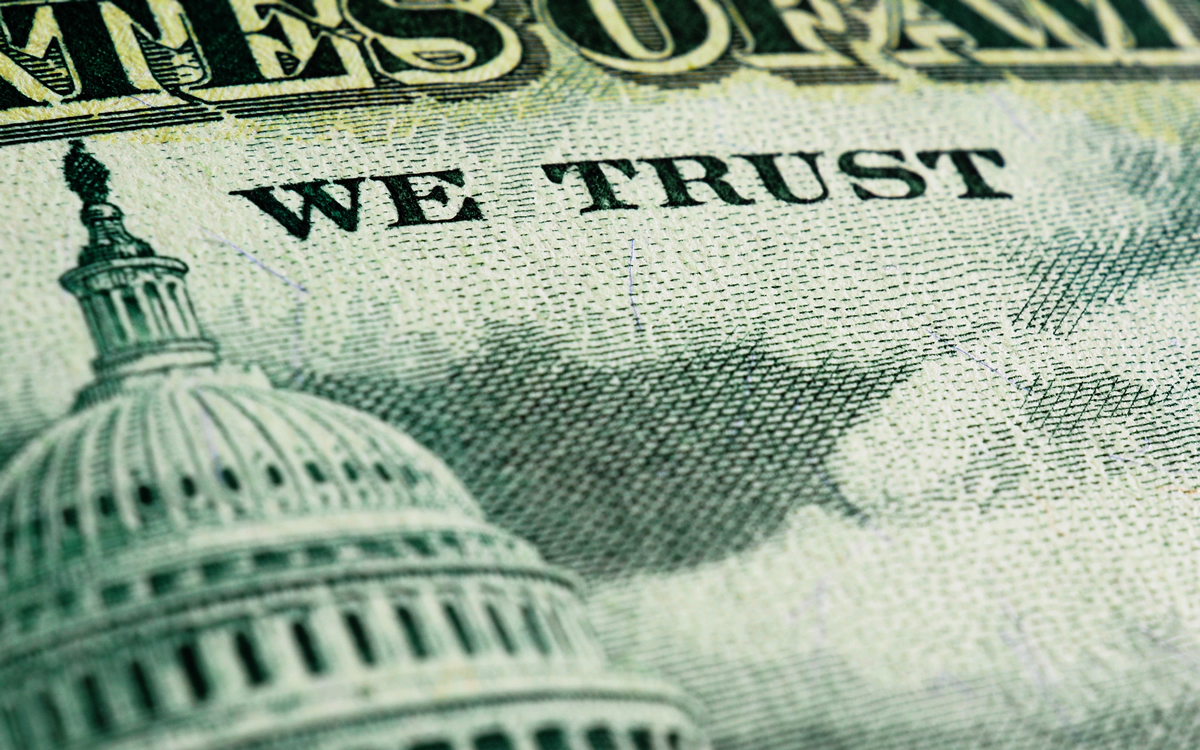 Mayor Bowser proposed a budget the people and Congress can approve. Now it's the Council's turn. An executive's budget is never accepted as proposed. That is fine. But D.C. does not have budget autonomy, so unfortunately, Congress could have the last word.
I urge the mayor and City Council to work closely on this year's budget. Considering the threat to home rule based on Congress overturning the criminal code, it will be important to have a rational, balanced budget. Like it or not, and I don't like it, Congress has legislative and budget oversight of D.C. Next time Democrats control both houses of Congress, we should ask them to change that; even if they won't do the right thing, and give us full statehood. I recently exchanged emails with D.C.'s Shadow Sen. Michael Brown, and he wrote he wouldn't ask for that and said he was elected to get us statehood. My response was since he has failed at that, the people of the District would be happy if he made some progress toward it, and this would be progress.
The mayor submitted a $19.7 billion budget laying out her vision for the District based on available funds. It is not all she wants, but with revenue from taxes going down, and federal pandemic money drying up, this is the reality we face.
All in all the mayor has presented a strong starting point with her budget proposal. No one expects the budget presented by the executive will pass without changes. Council members are already stating their opinions and laying out their desires. My fear is the Council will make changes without enough thought to the global picture, each wanting money to fund their own priorities.
I already heard Council member Charles Allen and others, will try to fund their free bus legislation at the full $42 million. I recently shared this email with them. "I think providing free bus fare for District residents who can't afford the bus, those needing it to go to work or other reasons, is a very good idea. But that can be done in many ways more targeted to those who really need the help. Funding free rides for those who don't need them makes no sense. Giving free rides to Virginia and Maryland commuters on their way home, to tourists, and too many residents of the District who can easily afford the cost, those like myself, is totally irresponsible."
Another fight will be over the education budget and the mayor's intention to give more to schools with more at-risk students to help them recover from the pandemic. Then there will surely be a debate on how much to put into the housing trust fund. Prior to the pandemic the mayor had committed, and did, put in at least $100 million each year. In the last couple of years, with the very generous federal funding coming into the city, that amount was doubled. This year, with federal money drying up, the mayor proposed going back to $100 million. Council member Robert White has already attacked that amount demanding more. The question for White will be what other programs he intends to cut to get it. Then there is the debate, already beginning, over housing vouchers and rent relief. All these things are clearly very important, but it is clear none will be funded to everyone's full satisfaction. So, it will be crucial for the Council to work closely with the mayor on all these issues.
The main voice on the Council will be that of Council Chair Phil Mendelson. He used to be a rational voice in these debates. However, as we have seen recently, including on the criminal code revision debate, it is not so clear where he stands. I hope he will once again become a voice of reason.
There are those in Congress just waiting to attack the District for their own political gains. Congressman Andy Harris (R-Md.), one of the bigger right-wing a-holes, has already said he will try to put amendments into bills the president will have no choice but to sign. He has done that before and is already threatening it with regard to D.C.'s poorly written legislation on letting non-citizens vote. Let us not give him more opportunities.
Again, it behooves the Council to work closely with Mayor Bowser so even though there is less money to go around, we use it in the best possible way to meet the needs of all the people of the District.
Peter Rosenstein is a longtime LGBTQ rights and Democratic Party activist. He writes regularly for the Blade.
Democrats' collusion with GOP to overturn D.C.'s criminal code will cause harm
Tossing a local law passed through democratic process is a betrayal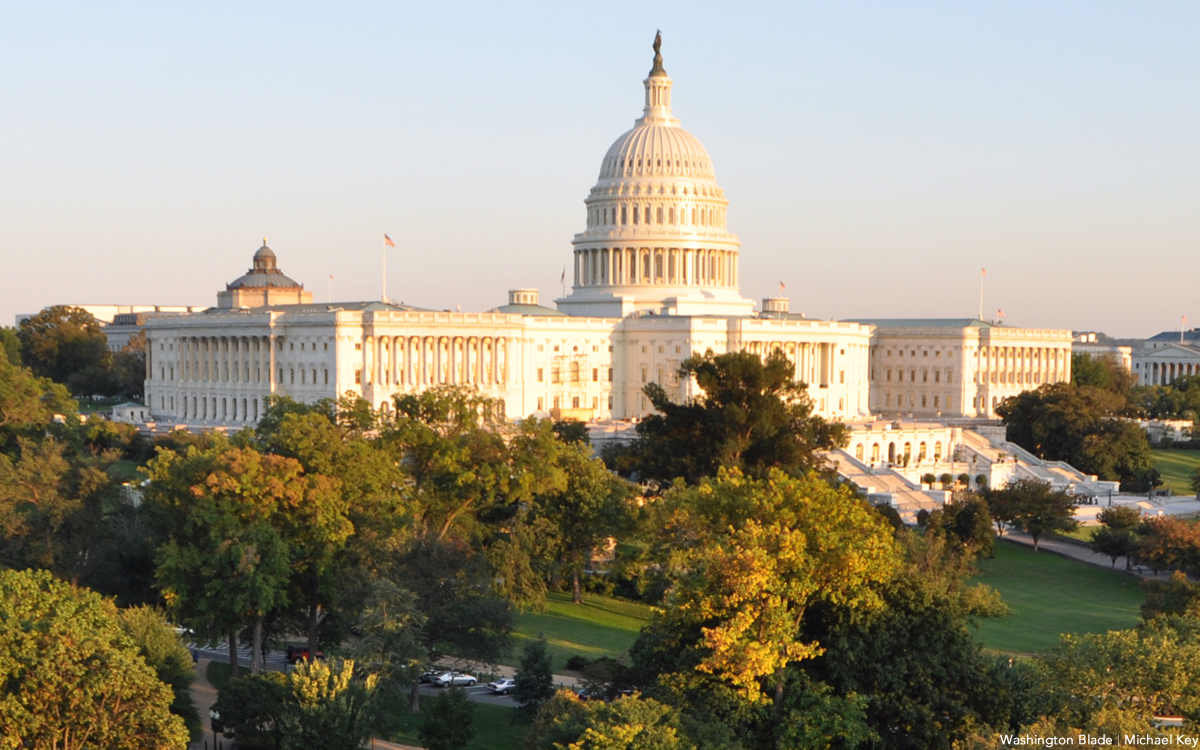 President Biden's decision to sign the resolution of disapproval for the Revised Criminal Code Act of 2022, which sought to establish proportionality and consistency in sentencing and modernized outdated parts of D.C.'s criminal laws, is incompatible with his professed support for D.C. statehood and the right of D.C. residents to self-government. Overturning a local law passed through the democratic process is a betrayal of District residents and democracy itself.
The surrender of the president and congressional Democrats on this issue poses a deep and far-ranging threat that reverberates far beyond the Revised Criminal Code Act. Biden's words and actions play into racist narratives that mischaracterize cities as awash in chaos and crime, which have reemerged in tandem with — and opposition to — the recent surge in support for racial justice, particularly criminal justice reform. By supporting the disapproval resolution, President Biden and congressional Democrats undermined our local efforts to advance racial justice, ameliorate the effects of centuries of racist policies, and engage in the hard work of addressing the roots of violence. Congressional Republicans are already targeting another of those efforts, seeking to overturn D.C.'s common-sense police reforms implemented in the aftermath of the murder of George Floyd.
Disturbingly, some District residents and companies also supported this congressional interference in our local lawmaking. This also has a frightening historical precedent — in the 1870s, powerful groups of white residents who felt that Black and poor people had too much power in local government organized to call for an end to home rule. The insidious effort was successful: Congress stripped local control from D.C., putting unaccountable commissioners and Congress members, including avowed racists, in charge of the city for the next 100 years. Now, incredibly, some members of Congress are advocating to attack home rule yet again. 
Rather than stand up to the racist rhetoric of Republicans, President Biden and congressional Democrats caved, missing the opportunity to highlight the importance of local determination of criminal justice issues and underscore that a more just, less racially biased system provides better safety. They also squandered the chance to counter Republicans' cartoonishly apocalyptic caricature of D.C. and other U.S. cities with the truth: despite real issues with crime, cities are largely safe. In fact, a recent poll of D.C. residents found that more than three out of every four feel safe here.
Just as worrisome, the inaction of the president and congressional Democrats on D.C 's Revised Criminal Code Act could lead to the same result for a GOP-led effort to overturn D.C.'s LGBTQ rights laws. Amid a wave of Republican state legislators introducing anti-LGBTQ bills largely targeting transgender people and drag performers — and prominent conservative activists openly calling for the "eradication" of transgender people from society — a similar push in D.C. by some in Congress is not difficult to imagine. Democrats' refusal to defend the Revised Criminal Code signals to congressional Republicans that the LGBTQ community's supposed allies might not put up much of a fight to defend the D.C. laws that protect our rights either.
It gets worse. The chilling effect of the president's and Congress's actions will likely make the Council think twice about enacting visionary legislation, out of fear it will be struck down. We have learned this the hard way: this same fear of bold, necessary action led GLAA almost two decades ago to initially oppose the addition of gender identity and expression to the Human Rights Act.
D.C. residents, elected officials, and our allies in the federal government need to come together and resist the right's fear-mongering. GLAA was proud to join the Hands Off DC Rally to protest Congress' repeal of D.C.'s Revised Criminal Code. Several Washingtonians, mostly LGBTQ and/or people of color, were arrested for protesting federal interference in our self-governance. We are inspired by the actions of these residents and hope to get more LGBTQ people involved in the fight for D.C. autonomy and other issues impacting our communities.
This opinion was signed by the board of directors of GLAA, an organization of D.C. residents committed to advocating for equality and liberation for LGBTQ and affiliated communities in our city, and is the oldest continuously active political LGBTQ rights group in the country.