HIV orgs must do more than testing in age of Trump
This presidency is a public health crisis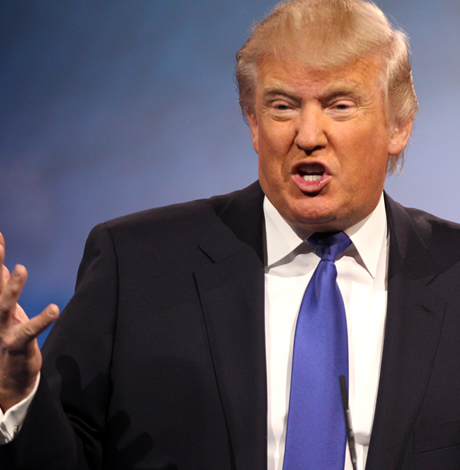 Many of us had our suspicions that the election of Donald Trump could derail years of progress made in the fight against HIV, but those suspicions were not confirmed until recently. Several actions taken by this president have made one thing clear: Donald Trump's presidency is a public health crisis. While many will point to his recent decision to dismiss the entire membership of the Presidential Advisory Council on HIV/AIDS, the advisory body that has guided the federal government's response to HIV since 1995, Trump's war on HIV goes far beyond disbanding this important and diverse body.
In the face of disturbing Centers for Disease Control and Prevention (CDC) projections that 1 in 2 Black gay men are projected to become HIV positive in their lifetimes, this president submitted a budget to Congress that would eliminate, among several things, the Minority AIDS Initiative and cuts funding for housing programs for people living with HIV — a key need in the fight to achieve increased viral suppression. His budget slashes $150 million from CDC's HIV prevention programs and eliminates funding for training centers that educate healthcare professionals about the latest in HIV science and best practices for treatment, prevention, and care. Abroad, Trump's budget proposals paint an even bleaker picture where $800 million in proposed cuts would mean the deaths of four million sub-Saharan Africans over 15 years according to CBS News.
Locally, if adopted, this budget would exacerbate CDC projections of 1 in 13 D.C. residents becoming HIV positive in their lifetimes, harm homeless LGBTQ youth living with HIV, and could hamper our efforts to achieve the goals of Mayor Bowser's 90-90-90-50 plan to end HIV in our city.
Combine these potential cuts with his fixation on destroying Obamacare, Trump's desire for the CDC to lose words like "science based" and "transgender" from its vocabulary, his claim that all Haitians have AIDS, and the $1.6 billion cut he made to the 340b drug discount program, which allows HIV clinics like Whitman-Walker and AIDS Healthcare Foundation to buy drugs for their pharmacies at a discounted rate and reinvest the profits into providing health care for low-income people, we come to the sobering conclusion that this presidency could not only rob of us of our ability to end HIV in this generation, but could potentially rob us of more lives than the 1.2 million lives we have already lost to HIV since the first case of the virus was reported.
In the era of Trump, HIV organizations can no longer sit on the sidelines fearful of jeopardizing their 501(c)3 non-profit status by becoming politically involved. The lives of our patients, clients, and friends rely on our ability to speak boldly about how this president does not serve our best interest. Testing, linkage to care, treatment as prevention, PrEP, and all of the other services these organizations offer to our communities won't mean much if this president is successful in dismantling every program, agency, and pot of money we rely on to keep people healthy.
While most organizations cannot endorse someone for president (personally, my money would be on Oprah), there is nothing stopping us from educating our clients about what this president means for their health.
To that point, as we convey the importance of voting to our stakeholders, we should impress upon them that just like PrEP isn't a silver bullet, neither is voting. Both are forms of harm reduction and both will still require for us to use other tools in our prevention and care toolbox to achieve the most optimal personal and collective health outcomes. In the coming months, look for an increased focus by Impulse DC on educating people about Trump's terrible HIV policies and registering our program and event participants to vote.
Throughout the history of the movement to stop the spread of HIV and end the epidemic, our community has always been confronted with bad actors. From Ronald Reagan to Donald Trump, our community of HIV advocates know very well that the stigma that many of us face in our personal lives can be amplified by those given a platform through elected office. But just as the activists with ACT UP took to the streets to fight Reagan and his war against them, we too will take to the streets and fight Trump and his war against us.
We will fight and we will win!
Devin Barrington-Ward is a social justice advocate and political strategist. He serves as president of Impulse Group DC, an entertainment and social based HIV awareness group. 
A historic first: Pride celebrations in Fairfax City
Mayor Catherine Read spearheaded event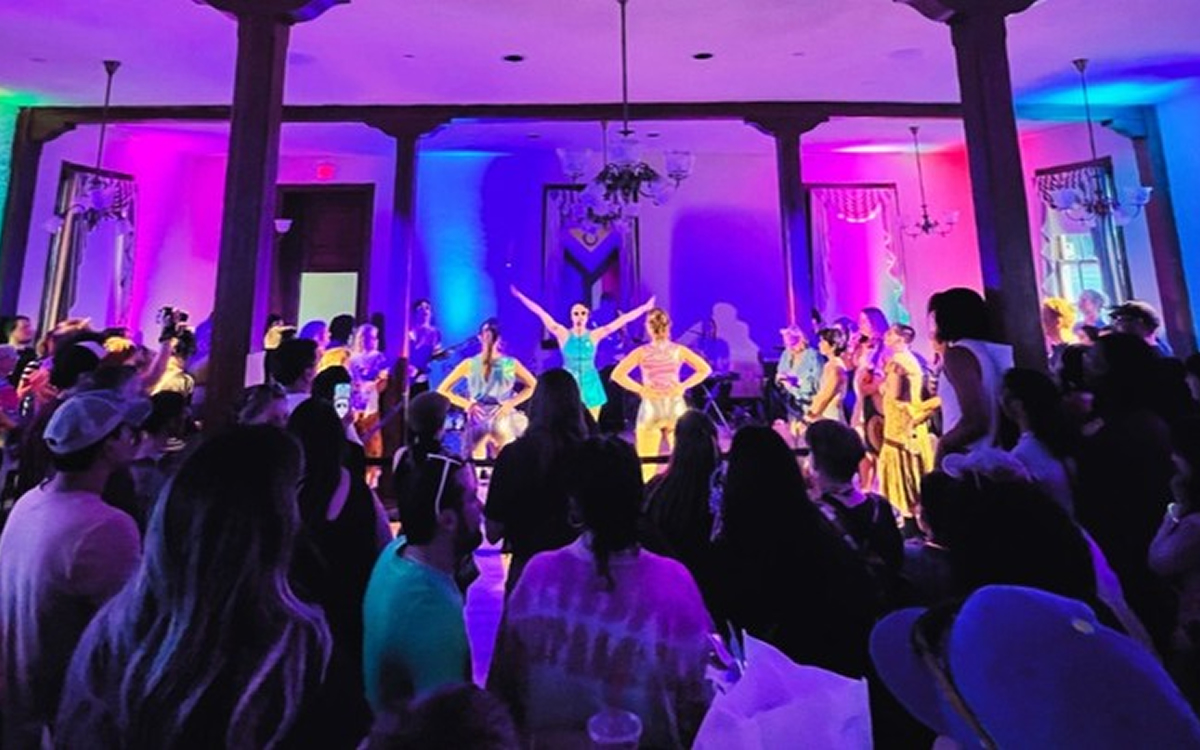 Both joy and controversy marked the City of Fairfax's first LGBTQ+ Pride celebration.
The event, coordinated by representatives from the city and George Mason University with the help of local Drag and Variety Show The Palace, took place the evening of June 3 at Old Town Hall.
"The night of [Mayor] Catherine Read's historic win, she sponsored our drag show at Earp's Ordinary so her team could celebrate," writes Alan Xtra, producer of The Palace. "She is a fierce ally and that very night she promised the community that there would be a Pride celebration in Fairfax City. The mayor made good on her promise and the event was an absolute success."
The All-Ages Pride Dance Party drew backlash from some community members due to the presence of Drag Performers at the event. Stacy Langdon of grassroots conservative group Mama Grizzly, photo-ready in her red "Make America Great Again" hat, coordinated a group of protestors bearing signs: "Drag is prostitution," "Trans is a no-no," and "June is Groomer Awareness Month" among others.
Fairfax City Police were present outside the event.
"When we heard there was a hate group coming, I naturally had some safety concerns," writes Xtra. "We were blessed to interface with the local fire and police departments to ensure a necessary presence for our protection, and we were able to coordinate with the city for private security and a bag check as well."
As the sun began to set over the Beer in The 'Burbs festival outside, Old Town Hall filled with a colorful crowd, many dressed up in rainbow attire and dramatic makeup. DJ Slamz laid down a soundtrack of dance classics, punctuated by drag performances from local artists. Drag King Maqks Gross performed Queen's "Don't Stop Me Now," and drag queen Sirene Noir Sidora Jackson showcased "Part of Your World" from The Little Mermaid.
The Drag Show's Host, Masvusi, performed Kylie Minogue's "Magic."
"Drag is about world building," she writes. "It's about having those small moments of liberation, peace, and joy that we don't get out of the world we live in now."
Local band Shelley Star and The Galaxy performed a set complete with dancers.
Star, a songwriter and dance teacher, writes "I am lucky enough to be a performer with a band that contains several cherished LGBTQIA+ members, and the joy and community we felt in the room was palpable and overwhelming. I was specifically moved by the amount of young people who got to broaden their horizons and maybe experience something new about the world they live in for the first time. "Part Of Your World" … moved me to tears. It was so wholesome; just a perfect choice for the spirit of the event … It was beautiful to witness and be a part of."
In addition to the entertainment, the city organized crafts, face painting, and booths for local organizations upstairs. Pizza was served.
"Despite the protestors, the city has assured us that this was just the first of what will become a community tradition of Pride celebrations every June," writes Xtra. "I look forward to seeing how the event will grow in the coming years."
D.C. still has an HIV epidemic
Legalizing sex work a good next step in fighting the disease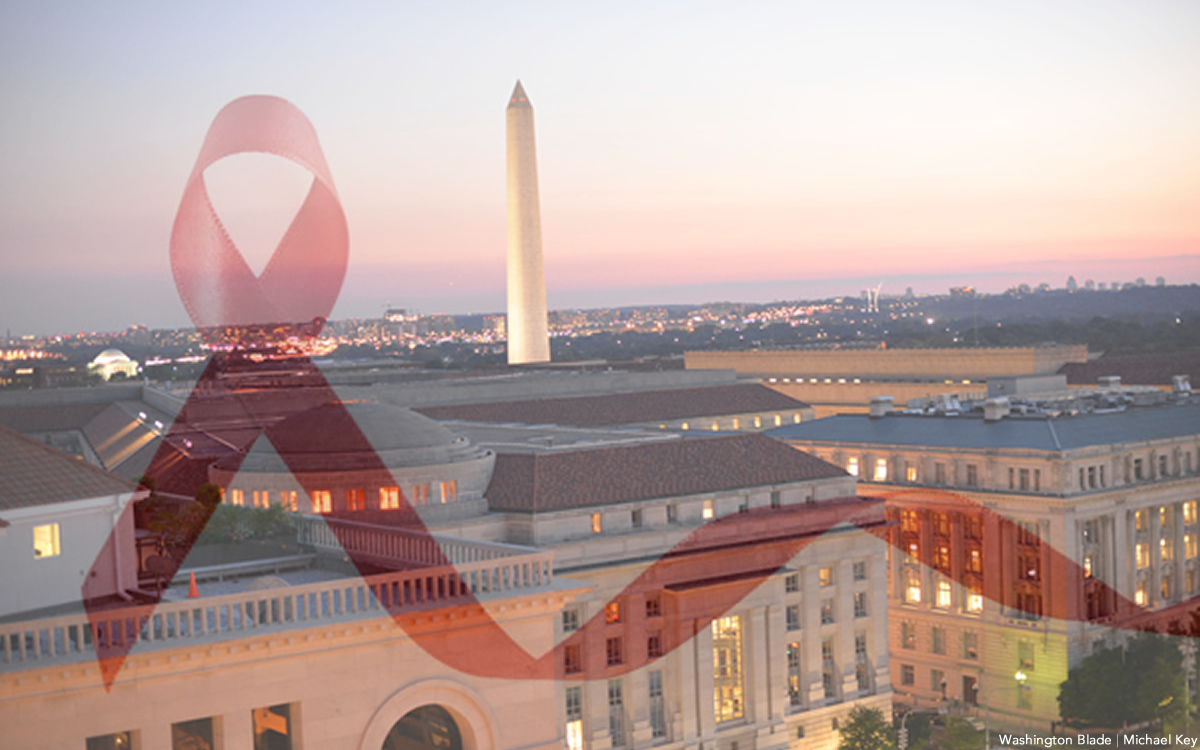 New CDC data from February 2023 shows that the percentage of D.C. residents with HIV has gone down. Some outlets have marked this as a success and a positive statistic to herald.
The data specifically shows that 1.8% of D.C. residents are living with HIV, compared to 2.8% before. While a downturn in cases is good, D.C. still is living with an HIV epidemic that needs to be curbed even more.
We should not be celebrating a disease rate of 1.8%. In the nation's capital — a metropolitan city that is supposed to provide quality healthcare coming from the biggest economy in the world — two out of every 100 residents we cross on these streets should not be diagnosed with a serious and lifelong illness.
Of course, recent measures nationwide and in D.C. to prevent HIV harbor lots of potential and should be celebrated. For one, PrEP has been made free, the daily pill that would safeguard against infection even if sexual contact with a positive patient was made.
The medical community has long studied what constitutes an "epidemic" in a given country. But most of that scientific literature studies epidemics that grow and reside in developing countries, where infrastructure and healthcare are of so poor quality that disease cases skyrocket beyond any manageable proportion. Take the Ebola virus, which likely originated from an unregulated animal market in the Democratic Republic of the Congo. Ebola went on to ravage the DRC, Sudan, Congo, Gabon, and Uganda. Doctors are quick to call Ebola an epidemic (and for good reason), but are slow to call other diseases epidemics as well.
The Centers for Disease Control and Prevention (CDC) defines an epidemic as "an unexpected increase in the number of disease cases in a specific geographical area." Unfortunately, according to this definition, HIV in D.C. doesn't constitute an epidemic. While cases have gone down, though, the virus's prevalence in the capital city should still shock everyone.
D.C. must continue to treat our HIV rate as a crisis belonging to epidemic proportions. There are a few measures the city can take to prevent spread. A couple come to mind: First, the city could finally legalize sex work. There are too many vulnerable sex workers in parts of town who sell their bodies without safe contraception, and who might take in used needles as well to inject drugs. Second, the city can amp up efforts to advertise PrEP, the antiviral drug that prevents HIV infection. There are plenty of successful PR campaigns around the city, and more posters advertising PrEP, be they on public buses or the Metro, would do some good.
Treating HIV as an epidemic in our capital city is necessary to reduce its harm as much as possible.
Isaac Amend (he/him/his) is a trans man and young professional in the D.C. area. He was featured on National Geographic's 'Gender Revolution' in 2017 as a student at Yale University. Amend is also on the board of the LGBT Democrats of Virginia. Find him on Instagram @isaacamend.
Cruising into Pride
Celebrity holds firm as a proud corporate supporter of LGBTQ community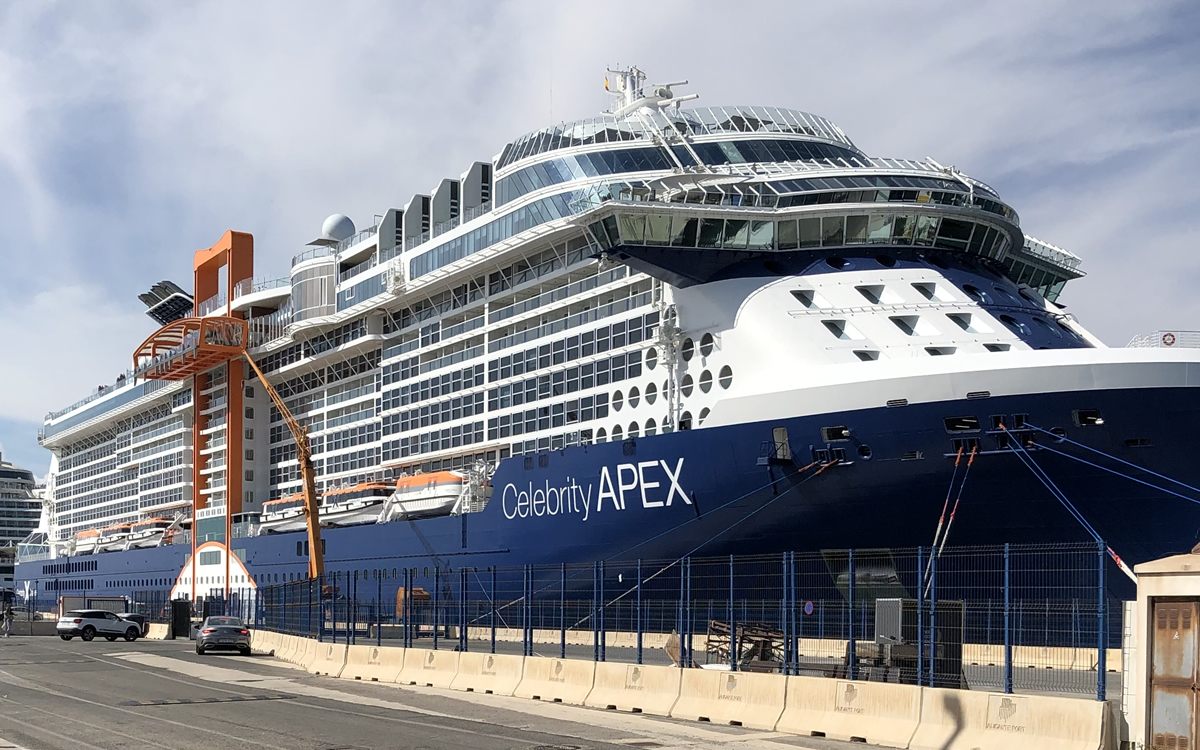 As you know if you have read my columns and blog posts, I love cruising. The kind where you are on a river or the ocean. Today in both the United States and around the world the LGBTQ community is facing difficult times. Attacks are coming fast and furious. There are few places where members of our community can feel totally safe these days.
One of those places is on a cruise ship that values the community. That is what I have found whenever I travel on a Celebrity ship. Today, they are going even further in letting the world know about their respect for the community. They happily advertise Pride at Sea. Of course, they are doing it to attract LGBTQ passengers and their dollars, but that's great in this day and age, when a company is willing to step up proudly, wants our business, and will do everything they can to make us feel both wanted and safe. That is what Celebrity Cruise Lines is doing.
I want Pride to be celebrated not just in June, but every month. But I am excited about the June celebrations whether hosted in D.C. by Capital Pride, or on the high seas. While many of us will be at the D.C. Wharf, on June 10 to help the Washington Blade celebrate Pride on the Pier with spectacular fireworks, those who miss that and are on a Celebrity ship will be part of a Pride celebration as well. Their ships will all celebrate the month in various ways including flying a LGBTQ Pride flag. 
Celebrity has invited my friend, entertainer extraordinaire, Andrew Derbyshire, to lead the celebration on the Edge on June 13, in Ibiza. He recently quoted Celebrity, "In honor of Pride month and our continuing commitment toward fostering positive and authentic partnerships within the LGBTQIA+ community, Celebrity Cruises is raising the Pride flag to celebrate acceptance, unity, and support for the community. Each June, Celebrity Cruises hosts our annual Pride Party at Sea. Every ship takes part in the celebration that brings our crew and guests together to honor and celebrate Pride." Andrew added, "I am happy to announce I will be flying to Ibiza on the 13th of June for a few nights, to host Pride on the Celebrity Edge, with my friend and captain, Captain Tasos, and the amazing team on board." Andrew, like many of the entertainers I have seen and met on Celebrity ships, is encouraged to be who he is, 'out' and proud. 
The Edge will kick off Celebrity's fifth annual Pride Party at Sea during its June 10, 2023, sailing. "The party will take place in tandem across the award-winning Celebrity fleet, with each ship 'handing off the party baton' to the next, to keep the festivities running across hemispheres and time zones. A variety of multi-generational LGBTQ+ focused programming will take place throughout the month of June. Together, officers, staff and crew around the world will participate in Celebrity's signature Pride programming."
You should know one of the things straight couples could always do on a Celebrity cruise is have the captain marry them. Now, since same-sex marriage became legal in Malta, where most Celebrity ships are registered, their captains can legally marry same-sex couples. After this happened the first legal same-sex marriage at sea, on a major cruise line, occurred on board Celebrity Equinox in January 2018 when the captain married Francisco Vargas and Benjamin Gray.
Celebrity is a Florida-based company, and along with Disney, they are standing up for the LGBTQ community. They have been a Presenting Sponsor of Miami Beach Gay Pride for four years in a row. They continue to advertise their collaborations with gay cruise companies like VACAYA, which has charted the Celebrity Apex for a cruise of the Caribbean in 2024. The ship will be sailing with a lot of happy LGBTQ cruisers on Feb 17-24, 2024 for seven nights from Fort Lauderdale to Puerto Rico, St. Croix, and Antigua. For anyone who hasn't been on the Apex, it is an amazing ship. While not during an official Pride month I will show my Pride along with many other LGBTQ travelers on Celebrity Beyond this October out of Rome, and on Celebrity Ascent in October 2024 out of Barcelona. The Ascent hasn't even set sail yet.
Let's hope other companies will follow Celebrity's lead and value the LGBTQ community. We are entitled to live our lives safely and to the fullest, as who we were born to be. 
Peter Rosenstein is a longtime LGBTQ rights and Democratic Party activist. He writes regularly for the Blade.