SPRING ARTS 2018 BOOKS: Fact, fiction and beyond
Queer themes — especially trans memoirs — abound in spring book crop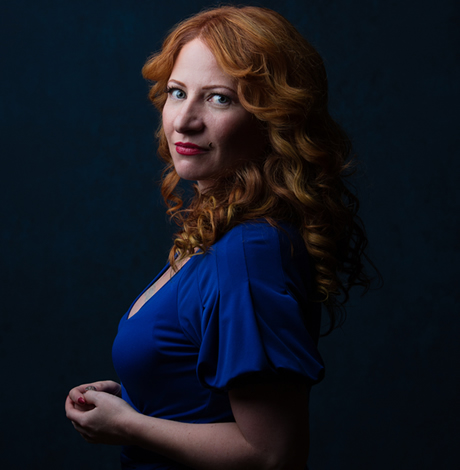 In her much-anticipated memoir, "Tomorrow Will Be Different: Love, Loss and the Fight for Trans Equality" (Crown Archetype, March 6), Sarah McBride tells the story of how she went from closeted student body president at American University to the first transgender person to speak at a national political convention at the age of 26. One of the most prominent transgender activists of her time, McBride interweaves thoughtful analysis of contemporary political issues, such as bathroom access and trans health care, into her own triumphant journey. The book begins with a foreword by Joe Biden.
"Speak No Evil: A Novel" by Uzodinma Iweala (Harper, March 6) just might be the coming-out story of the year, and a Washingtonian one at that. Iweala's heart-wrenching sophomore novel follows Niru, a seemingly charmed track star at an elite D.C. private school bound for Harvard. Only his best friend Meredith knows he is gay until his sexuality is discovered by his conservative Nigerian father. The repercussions are swift and violent, catastrophic for his relationship with his family and taxing in his friendship with Meredith. The novel is a visceral but compassionate portrait of what it means to be different within a family, let alone society at large.
In "The Affliction" (Four Way Books, March 6), award-winning poet C. Dale Young makes his fiction debut with a novel told in fantastical short stories, spanning the United States and Caribbean. Among the novel's many memorable characters are a man who can disappear, a woman who can see the future and a man raised in a cult who believes he is doomed to die. Young is openly gay and of Latino and Asian descent. He is also very much left- and right-brained in that he is a full-time physician when not writing and teaching creative writing at Warren Wilson College.
"The Sparsholt Affair" by Alan Hollinghurst (Knopf, March 13) begins with a covert gay relationship at Oxford University in 1940 and spans three generations, masterfully unfolding the social and sexual revolutions that have taken place through present day. Instantly a bestseller in the U.K., the novel is anchored by David Sparsholt and Evert Dax, whose evening trysts at Oxford feel especially under the radar with the world at war. Hollinghurst, who won the Man Booker Prize in 2004, is an openly gay English author.
"Berlin 1936: Sixteen Days in August" by Oliver Hilmes (Brodley Head, March 27) is a fascinating historical account of the 1936 Olympic Games in Berlin. Hilmes, a gay German historian, paints an intoxicating picture of the city of Liza Minelli's "Cabaret" — where queer life flourished under the Weimar Republic — contrasted with the terrifying rise of Adolf Hitler. In addition to analyzing the events of the Olympic Games, namely Jesse Owens' triumph, Hilmes also introduces us to the lives of ordinary (some queer) Berliners. The book is ultimately an ode to the city, which has since reestablished itself as one of the most dynamic creative queer capitals in the world.
Chelsey Johnson's debut novel, "Stray City" (Custom House, March 20) is the queer anti-"Gilmore Girls" you didn't know you needed. This warm, hysterical story follows 23-year-old Andrea Morales, who escaped her Midwestern Catholic childhood to create a life for herself in Portland's vibrant lesbian community. One especially debauched evening, Andrea hooks up with a man and later finds herself pregnant. The novel jumps to a decade later, as Andrea's precocious daughter Lucia starts asking questions about the father she's never met.
"Written on the Body," edited by Lexie Bean (Jessica Kingsley Publishers, March 21), is a collection of essays written by and for trans and non-binary survivors of sexual assault and domestic violence. With contributions from Dean Spade, Nyala Moon, Alex Valdes, Sawyer DeVuyst and Ieshai Bailey, this book offers support, guidance and affirmation for trans survivors, whose stories are too often met with incredulousness and skepticism.
Amber Dawn, a Lambda Literary Award winner, returns with her second novel, "Sodom Road Exit" (Arsenal Pulp Press, April 3). This spellbinding paranormal thriller takes place in the summer of 1990 in Crystal Beach. Queer picaresque heroine, Starla Mia Martin, drops out of college and returns to find her lakeside village a ghost town after its beloved amusement park shuts down. Starla soon discovers an unnerving energy in the air — strange sounds, phantasmagoric sightings — and instead of hopping off the rollercoaster, she confronts every twist and turn head-on.
If you're a poetry fan, "Nepantla: An Anthology Dedicated to Queer Poets of Color" (Nightboat Books, May 1), edited by Christopher Soto, is a stunning celebration of the diversity of the queer poetry community, as varied in style and form as it is in the experiences held by each contributor. Soto launched Nepantla with the Lambda Literary Foundation as an online journal to share the work of queer and trans poets of color. This is its first time in print, featuring canonical pieces by legends like Audre Lorde and James Baldwin alongside their contemporaries, such as Natalie Diaz, Tommy Pico and Chen Chen.
Celebrated novelist Alexander Chee makes his nonfiction debut with "How to Write an Autobiographical Novel" (Mariner Books, April 17). This revealing collection of essays is Chee's manifesto on what it means to be a contemporary writer and gay man, Korean American, artist, activist, lover and friend. While tracing the most decisive moments of his own life, Chee also examines some of the nation's biggest historical turning points, from the AIDS crisis to the election of Donald Trump.
"Little Fish" (Arsenal Pulp Press, May 1) is the debut novel from Lambda Literary Award-winning short story writer Casey Plett. The protagonist, Wendy Reimer, is a 30-year-old trans woman who discovers that her late grandfather, a pious Mennonite farmer, was likely transgender as well. In distracting herself from the problems in her own life and those of her friends — from alcoholism, to sex work to suicide — Wendy finds herself fully consumed by this familial mystery and the need to uncover the truth.
"SELF-ish: a Transgender Awakening" (Red Hen Press, May 4), a memoir by Chloe Schwenke, tells of her life and adventures living in five countries and working on projects in more than 40, mostly in Africa and the Middle East. This former Obama Administration appointee, has committed her life to assisting marginalized groups in some of the world's most challenging countries.
If you haven't gotten a chance to see it live, snag the paperback of legendary playwright Tony Kushner's "The Intelligent Homosexual's Guide to Capitalism and Socialism with a Key to the Scriptures" (Theatre Communications Group, May 8). The play opens with Gus Marcantonio, a retired longshoreman, who has gathered his family together to discuss his decision to commit suicide. Kushner, who wrote "Angels in America" and has won a Pulitzer and two Tony Awards, uses his signature wit in telling a story of revolution, family and challenging the systemic constructs we consider inherent to our society. It will be interesting to see how it translates to the page; Theater J's D.C. production a few years ago felt like three hours of overlapping screaming.
Other releases of note include:
• "The Routledge History of Queer America" (Routledge Histories), edited by Don Romesburg, offers one of the most comprehensive overviews of LGBT U.S. history, featuring nearly 30 chapters spanning the colonial era to present day. The book is $210 and releases March 14.
• "Post-Borderlandia: Chicana Literature and Gender Variant Critique"(Rutgers University Press) by Jackie T. Cuevas synthesizes Chicana/o studies with queer theory and transgender studies, exploring gender identity and expression using the Chicana feminist canon and contemporary thinkers and artists. The book is $26.96 and releases March 28. 
• "Transforming: the Bible & the Lives of Transgender Christians" (Westminster John Knox Press) by Austen Hartke challenges the way readers conceptualize faith and the transgender experience, analyzing Biblical figures and providing representation to modern-day trans Christians. The book is $16 and out April 7.
• "Picture Us in the Light" by Kelly Loy Gilbert (Disney-Hyperion) is a poignant gay YA novel about Danny Cheng, a young artist bound for college who finds himself inexplicably panicked that he'll be moving far from his best friend, Harry Wong. He's also shaken by a disturbing discovery in his father's closet. The book is $17.99 and releases April 10.
• "Not Here" (Coffee House Press) is the latest from critically acclaimed queer Vietnamese-American poet Hieu Minh Nguyen. Nguyen uses a wide variety of styles to provocatively confront whiteness, evoke both pleasure and pain, and find a sense of home in deep loneliness. The book is $16.95 and out April 10.
• "The Bride Was a Boy" by Chii (Seven Seas, May 1) is a delightful autobiographical manga novel about a transgender love story, drawn in the style of diary comics. Chii, who was assigned male at birth, begins with her childhood and continues through her latest adventure: marrying the man of her dreams. The book is $12.59 and available May 1.
• "Now the Night Begins" (Semiotext(e)/Native Agents) is gay French filmmaker Alain Guiraudie's first foray into literature, translated by Jeffrey Zuckerman. Adopting his signature film themes, the novel is driven by disconcerting, overpowering sexual desire, centered on 40-year old protagonist Gilles Heurtebise's all-encompassing obsession with a 90-year old man in his neighborhood. It costs $24.95 and is out May 11.
• "50 Queer Music Icons Who Changed the World" (Hardie Grant, May 15), written by Will Larnach-Jones and illustrated by Michele Rosenthal, is a beautiful tribute to the LGBT musicians who have been pushing boundaries since the 1920s, featuring everyone from Little Richard to Frank Ocean. It's $14.99 and available May 15.

'Fiona and Jane' an enticing look at lifelong friendship
Two women bicker, fall distant – then meet again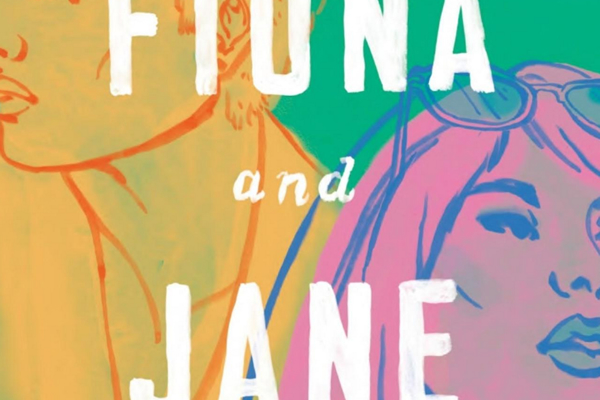 'Fiona and Jane'
By Jean Chen Ho
c. 2022, Viking
$26/275 pages
"Fiona and Jane," a new short story collection by Jean Chen Ho is an enticing New Year's present. The captivating volume features secrets, family conflict, queerness, astute cultural observations, and above all, friendship.
We long to fall in love. So we lose our hearts to our lovers and go to pieces when our relationships break up.
Yet, especially, if we're women and/or queer, we want a best friend as much, maybe more, than we do a lover.
Fiona and Jane, Asian Americans, grew up in Los Angeles. They've been best friends since they met in LA in second grade. Jane's family emigrated to Los Angeles from Taiwan. Fiona, with her mother, came to LA from Taiwan when she was a young child.
In "Fiona and Jane," Ho's debut collection, the two friends over 30 years grow from second-graders to 30-somethings. Ho's linked stories draw us into Fiona and Jane's friendship as they become, at different times, incredibly close, then distant (both geographically and emotionally) from each other.
Ho, 41, has more writing chops than you can imagine. She is a doctoral candidate in creative writing and literature at the University of Southern California where she is a Dornsife Fellow in fiction. Ho has an MFA from the University of Nevada, Las Vegas. Her writing has been published in The Georgia Review, GQ, Harper's Bazaar, McSweeney's, and other publications.
Ho was born in Taiwan, grew up in Southern California and lives in Los Angeles. But, "none of the things that happen to Fiona and Jane are autobiographical," she said on the podcast "All of It with Alison Stewart," "I didn't mine my particular life experiences and put them in the book out of respect to my oldest and dearest friends."
Fiona is hetero, smart and attractive. As a teen, she earns enough money to buy a secondhand car (named Shamu, Ho writes, "after the Sea World killer whale because of the corroding white patches all over the black paint.").
While Fiona's mother isn't religious, Jane's Mom is devoutly Christian. Jane is bisexual. When she and Fiona are teens, they kiss "to practice" – what kissing's like. Though she doesn't tell her Mom, Jane, when a teenager, has a romantic relationship with her female piano teacher.
When she's young, Jane often does what Fiona does. Because Jane's tall, she's often thought of as "Fiona's bodyguard." As she grows older, Jane begins to rely more on herself.
Fiona is eager to leave LA. She goes to college, then moves to New York City with her first boyfriend. She enters law school, then drops out.
Jane stays in Los Angeles. She opts to take a gap year between high school and college. The gap year morphs into a couple of years. Jane has relationships with women as well as with Julian, a vet who has PTSD.
Though Fiona and Jane are quite different from one another, they keep circling back to each other. Despite their differences, they have one thing in common: they both have lost their fathers.
In one of the collection's most moving stories, "The Night Market," Jane speaks of her visit before she graduated high school to Taiwan where she has come to see her Dad. Her Dad has gone from LA to Taiwan for a temporary job. Jane learns that he's going to stay in Taiwan because he's fallen in love with a man there. Her Dad asks her to keep this a secret. But, in her pain at his revelation, she outs him. Jane blames herself for his suicide.
Fiona discovers as a child that she's never known her father. Her mother raises her on her own.
Over the years, Fiona and Jane bicker, fall distant – then meet again. As teens, they help each other get fake IDs so they can drink. As adults, they help each other through moving apartments, love affairs and mourning.
"Sixteen years since my father died, and I was still alive," Jane thinks, "I got up, every morning. I lived, day by day. I had my best friend, Fiona Lin."
Check out "Fiona and Jane." Then, text your best friend.
Seeking love and community in Nicaragua
'High-Risk Homosexual' explores author's youth, coming out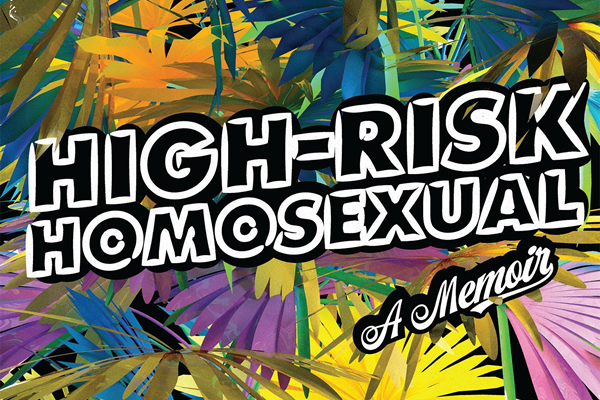 'High-Risk Homosexual: A Memoir'
By Edgar Gomez
c.2022, Soft Skull Press
$16.95/304 pages
Here. Try this.
It fits you, but the color isn't flattering. It's too long, too short, too tight, too loose. That's not your style, so try something else until you find the thing that looks like you. The perfect thing is out there. As in the new book "High-Risk Homosexual" by Edgar Gomez, when something's right, it's right.
He was 13 when he figured out that he was a problem to be solved.
Edgar Gomez' mother had left him in her native Nicaragua with his tíos, just for a while because she had to return to Florida to work. He wasn't there without her for long, but it took years for him to understand that his time with his uncles was meant to make him more masculine.
In retrospect, he says, nobody wanted him to be a man more than he did. He wanted to be liked by other kids and so he told lies in school to make himself stand out. He wanted his mother to see his love of pretty things and say that it was OK. He wanted his brother to acknowledge that Gomez was gay, and to tell him that he loved him.
Instead, after his brother left for college, Gomez got his first boyfriend, a boy he came out to but who couldn't come out to himself. He was called names in school. He came out to his mother, who freaked out about it. He befriended a drag queen, but "Princess" used him.
Things he wanted: a real boyfriend. Love. A ban on the stereotype of a macho Latinx man.
Things he still had, while in college: his mother and older brother. A tormentor-turned-mentor. A part-time job. His weirdness. His virginity.
Things he wanted to lose, while in college: his room at his mother's house. His virginity, but that wouldn't happen until later, during a painful one-afternoon-stand with a hot man who said he had a girlfriend. That hurt, both physically and emotionally but like so many things at so many times, Gomez tried not to think about it.
If he never considered what he didn't have, he says, "I wouldn't miss it."
In a way, you could say that "High-Risk Homosexual" is a book in search of a point. It's really quite random and told (mostly) linearly, but not quite. It has its peaks, but also low valleys. And you won't care about any of this, because you'll be enjoying every bit of it.
Yeah, this memoir is good: author Edgar Gomez's literary wandering makes it feel much like an honest conversation with readers. There are wince-worthy moments that allow empathy here, and experiences that are unique but oddly ubiquitous, that leave space for a sense of sympatico. There are passages that are so wistfully uncomfortable that you might squirm, or start "snort-laughing," or want to stop a moment and just think.
And there's room for that, too, so take your time. "High-Risk Homosexual" is an affable book with just enough seriousness to make it worth a try.
A lesbian Baby Boomer's relatable story
'Audacity of a Kiss' a warm, familiar biography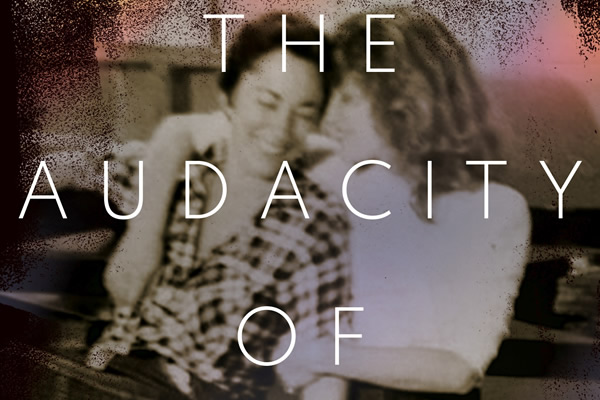 'The Audacity of a Kiss: A Memoir'
By Leslie Cohen
c.2021, Rutgers University Press
$24.95/235 pages
Don't move.
Stay entirely still, don't even breathe. You're about to become a symbol of something that's bigger than you are, something you'll be proud of for the rest of your days. Don't flinch, scratch, or sneeze, just don't do anything. Don't. Move. Unless it's to turn the pages of "The Audacity of a Kiss" by Leslie Cohen.
Behind every statue is a story, and the one behind those representing four people in Christopher Park in New York's Greenwich Village is no different. But to explain how this monument came about means also telling a long love story and a tale about a nightclub.
Leslie Cohen's mother was her very best friend, although there were misunderstandings in the relationship. Seven-year-old Leslie couldn't see why she received pink girly things for her birthday. In later years, she couldn't understand why her mother deferred to Leslie's father and endured his abuse.
The one thing Cohen did understand was that once puberty hit, the boys in her neighborhood were no longer pals to roughhouse with. She was supposed to want to date them and it didn't entirely make sense, but Cohen went along with it even after she left home for college. She went out with boys and lost her virginity to one, but meeting Beth was the most remarkable thing about higher learning. She was sure she was in love with Beth, but Beth was obsessed with a boy and so Cohen moved on.
She moved on to other men and then women, at a time when women loving women was unthinkable, and the Summer of Love. Cohen embraced her lesbianism, fell in and out of love, and went into a partnership with three other women to open New York's first lesbian club, where lesbians and straight feminists were welcome to dance and drink.
To be sure, it was a heady time. Cohen worked nonstop, gained confidence and learned to run a bar business. She was busy, but happy.
And then Beth came back into her life.
Let's face it: author Leslie Cohen's life story is basically like that of a lot of lesbians born at the beginning of the Baby Boom. A solid childhood, confusion, self-awareness, entrepreneurship all make a somewhat familiar story set apart by one abundant thing: warmth.
Indeed, "The Audacity of a Kiss" is an easy tale. It's comfortable, like a crackling fireplace and a glass of wine on a cushy sofa.There are accomplishments here, told so that you really share the pride in them. Readers are shown the struggle that Cohen had, too, but experiences are well-framed by explanations of the times in which they occurred, with nothing overly dramatic – just the unabashed truth, and more warmth. Opening this book, in a way, then, is like accepting an invitation to own the recliner for an evening, and you won't want anything else.
Younger lesbians will get a lot from this book, but anyone who's been there will relish it. Get "The Audacity of a Kiss," then sit down and don't move.