SPRING ARTS 2018 BOOKS: Fact, fiction and beyond
Queer themes — especially trans memoirs — abound in spring book crop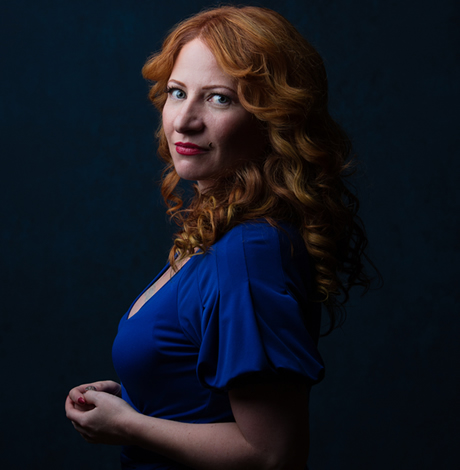 In her much-anticipated memoir, "Tomorrow Will Be Different: Love, Loss and the Fight for Trans Equality" (Crown Archetype, March 6), Sarah McBride tells the story of how she went from closeted student body president at American University to the first transgender person to speak at a national political convention at the age of 26. One of the most prominent transgender activists of her time, McBride interweaves thoughtful analysis of contemporary political issues, such as bathroom access and trans health care, into her own triumphant journey. The book begins with a foreword by Joe Biden.
"Speak No Evil: A Novel" by Uzodinma Iweala (Harper, March 6) just might be the coming-out story of the year, and a Washingtonian one at that. Iweala's heart-wrenching sophomore novel follows Niru, a seemingly charmed track star at an elite D.C. private school bound for Harvard. Only his best friend Meredith knows he is gay until his sexuality is discovered by his conservative Nigerian father. The repercussions are swift and violent, catastrophic for his relationship with his family and taxing in his friendship with Meredith. The novel is a visceral but compassionate portrait of what it means to be different within a family, let alone society at large.
In "The Affliction" (Four Way Books, March 6), award-winning poet C. Dale Young makes his fiction debut with a novel told in fantastical short stories, spanning the United States and Caribbean. Among the novel's many memorable characters are a man who can disappear, a woman who can see the future and a man raised in a cult who believes he is doomed to die. Young is openly gay and of Latino and Asian descent. He is also very much left- and right-brained in that he is a full-time physician when not writing and teaching creative writing at Warren Wilson College.
"The Sparsholt Affair" by Alan Hollinghurst (Knopf, March 13) begins with a covert gay relationship at Oxford University in 1940 and spans three generations, masterfully unfolding the social and sexual revolutions that have taken place through present day. Instantly a bestseller in the U.K., the novel is anchored by David Sparsholt and Evert Dax, whose evening trysts at Oxford feel especially under the radar with the world at war. Hollinghurst, who won the Man Booker Prize in 2004, is an openly gay English author.
"Berlin 1936: Sixteen Days in August" by Oliver Hilmes (Brodley Head, March 27) is a fascinating historical account of the 1936 Olympic Games in Berlin. Hilmes, a gay German historian, paints an intoxicating picture of the city of Liza Minelli's "Cabaret" — where queer life flourished under the Weimar Republic — contrasted with the terrifying rise of Adolf Hitler. In addition to analyzing the events of the Olympic Games, namely Jesse Owens' triumph, Hilmes also introduces us to the lives of ordinary (some queer) Berliners. The book is ultimately an ode to the city, which has since reestablished itself as one of the most dynamic creative queer capitals in the world.
Chelsey Johnson's debut novel, "Stray City" (Custom House, March 20) is the queer anti-"Gilmore Girls" you didn't know you needed. This warm, hysterical story follows 23-year-old Andrea Morales, who escaped her Midwestern Catholic childhood to create a life for herself in Portland's vibrant lesbian community. One especially debauched evening, Andrea hooks up with a man and later finds herself pregnant. The novel jumps to a decade later, as Andrea's precocious daughter Lucia starts asking questions about the father she's never met.
"Written on the Body," edited by Lexie Bean (Jessica Kingsley Publishers, March 21), is a collection of essays written by and for trans and non-binary survivors of sexual assault and domestic violence. With contributions from Dean Spade, Nyala Moon, Alex Valdes, Sawyer DeVuyst and Ieshai Bailey, this book offers support, guidance and affirmation for trans survivors, whose stories are too often met with incredulousness and skepticism.
Amber Dawn, a Lambda Literary Award winner, returns with her second novel, "Sodom Road Exit" (Arsenal Pulp Press, April 3). This spellbinding paranormal thriller takes place in the summer of 1990 in Crystal Beach. Queer picaresque heroine, Starla Mia Martin, drops out of college and returns to find her lakeside village a ghost town after its beloved amusement park shuts down. Starla soon discovers an unnerving energy in the air — strange sounds, phantasmagoric sightings — and instead of hopping off the rollercoaster, she confronts every twist and turn head-on.
If you're a poetry fan, "Nepantla: An Anthology Dedicated to Queer Poets of Color" (Nightboat Books, May 1), edited by Christopher Soto, is a stunning celebration of the diversity of the queer poetry community, as varied in style and form as it is in the experiences held by each contributor. Soto launched Nepantla with the Lambda Literary Foundation as an online journal to share the work of queer and trans poets of color. This is its first time in print, featuring canonical pieces by legends like Audre Lorde and James Baldwin alongside their contemporaries, such as Natalie Diaz, Tommy Pico and Chen Chen.
Celebrated novelist Alexander Chee makes his nonfiction debut with "How to Write an Autobiographical Novel" (Mariner Books, April 17). This revealing collection of essays is Chee's manifesto on what it means to be a contemporary writer and gay man, Korean American, artist, activist, lover and friend. While tracing the most decisive moments of his own life, Chee also examines some of the nation's biggest historical turning points, from the AIDS crisis to the election of Donald Trump.
"Little Fish" (Arsenal Pulp Press, May 1) is the debut novel from Lambda Literary Award-winning short story writer Casey Plett. The protagonist, Wendy Reimer, is a 30-year-old trans woman who discovers that her late grandfather, a pious Mennonite farmer, was likely transgender as well. In distracting herself from the problems in her own life and those of her friends — from alcoholism, to sex work to suicide — Wendy finds herself fully consumed by this familial mystery and the need to uncover the truth.
"SELF-ish: a Transgender Awakening" (Red Hen Press, May 4), a memoir by Chloe Schwenke, tells of her life and adventures living in five countries and working on projects in more than 40, mostly in Africa and the Middle East. This former Obama Administration appointee, has committed her life to assisting marginalized groups in some of the world's most challenging countries.
If you haven't gotten a chance to see it live, snag the paperback of legendary playwright Tony Kushner's "The Intelligent Homosexual's Guide to Capitalism and Socialism with a Key to the Scriptures" (Theatre Communications Group, May 8). The play opens with Gus Marcantonio, a retired longshoreman, who has gathered his family together to discuss his decision to commit suicide. Kushner, who wrote "Angels in America" and has won a Pulitzer and two Tony Awards, uses his signature wit in telling a story of revolution, family and challenging the systemic constructs we consider inherent to our society. It will be interesting to see how it translates to the page; Theater J's D.C. production a few years ago felt like three hours of overlapping screaming.
Other releases of note include:
• "The Routledge History of Queer America" (Routledge Histories), edited by Don Romesburg, offers one of the most comprehensive overviews of LGBT U.S. history, featuring nearly 30 chapters spanning the colonial era to present day. The book is $210 and releases March 14.
• "Post-Borderlandia: Chicana Literature and Gender Variant Critique"(Rutgers University Press) by Jackie T. Cuevas synthesizes Chicana/o studies with queer theory and transgender studies, exploring gender identity and expression using the Chicana feminist canon and contemporary thinkers and artists. The book is $26.96 and releases March 28. 
• "Transforming: the Bible & the Lives of Transgender Christians" (Westminster John Knox Press) by Austen Hartke challenges the way readers conceptualize faith and the transgender experience, analyzing Biblical figures and providing representation to modern-day trans Christians. The book is $16 and out April 7.
• "Picture Us in the Light" by Kelly Loy Gilbert (Disney-Hyperion) is a poignant gay YA novel about Danny Cheng, a young artist bound for college who finds himself inexplicably panicked that he'll be moving far from his best friend, Harry Wong. He's also shaken by a disturbing discovery in his father's closet. The book is $17.99 and releases April 10.
• "Not Here" (Coffee House Press) is the latest from critically acclaimed queer Vietnamese-American poet Hieu Minh Nguyen. Nguyen uses a wide variety of styles to provocatively confront whiteness, evoke both pleasure and pain, and find a sense of home in deep loneliness. The book is $16.95 and out April 10.
• "The Bride Was a Boy" by Chii (Seven Seas, May 1) is a delightful autobiographical manga novel about a transgender love story, drawn in the style of diary comics. Chii, who was assigned male at birth, begins with her childhood and continues through her latest adventure: marrying the man of her dreams. The book is $12.59 and available May 1.
• "Now the Night Begins" (Semiotext(e)/Native Agents) is gay French filmmaker Alain Guiraudie's first foray into literature, translated by Jeffrey Zuckerman. Adopting his signature film themes, the novel is driven by disconcerting, overpowering sexual desire, centered on 40-year old protagonist Gilles Heurtebise's all-encompassing obsession with a 90-year old man in his neighborhood. It costs $24.95 and is out May 11.
• "50 Queer Music Icons Who Changed the World" (Hardie Grant, May 15), written by Will Larnach-Jones and illustrated by Michele Rosenthal, is a beautiful tribute to the LGBT musicians who have been pushing boundaries since the 1920s, featuring everyone from Little Richard to Frank Ocean. It's $14.99 and available May 15.

'Before We Were Trans' explores a complicated history
Scholars 'need to tread carefully and responsibly'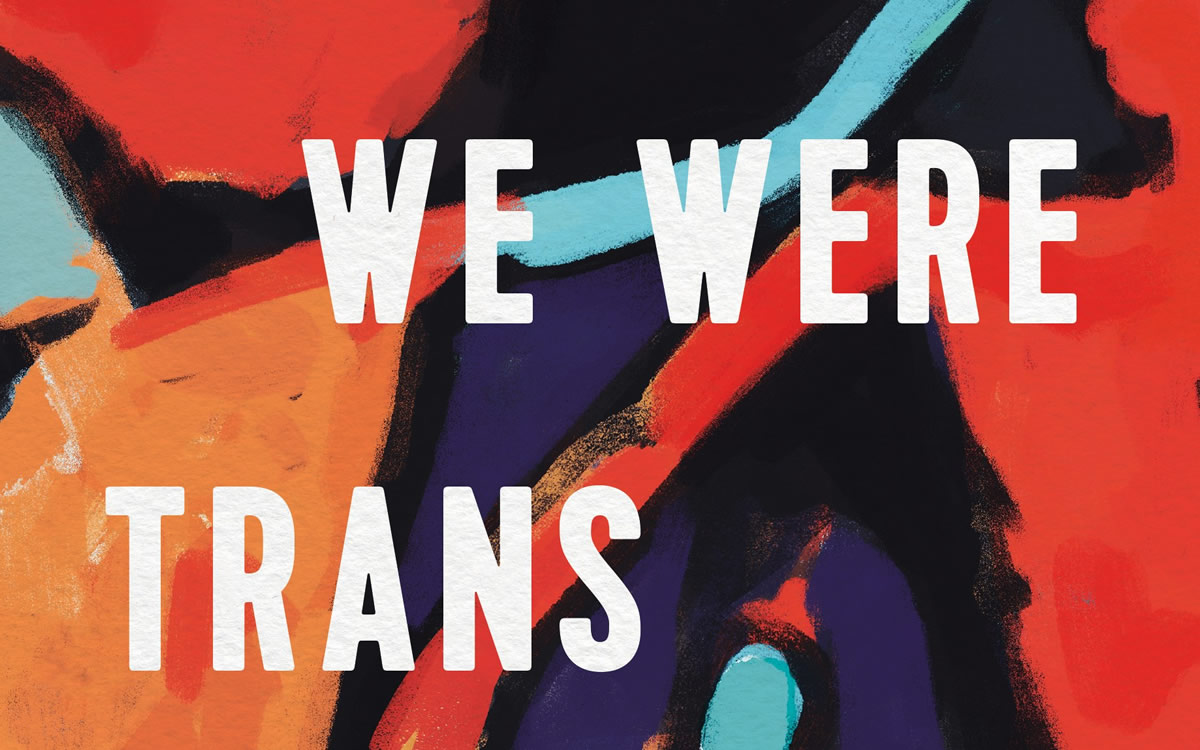 'Before We Were Trans'
By Kit Heyam
c.2022, Seal Press
$30/352 pages
Yes or no: before there were rockets, there were no astronauts.
No, there wasn't a need for them without a vehicle to go where people only dreamed of going. But yes – the word "astronaut" is more than a century old. Words and labels matter, as you'll see in "Before We Were Trans" by Kit Heyam, and time is no excuse.
On the evening of June 8, 1847, John Sullivan was apprehended by gendarmes while weaving down a sidewalk in London. Sullivan was wearing a few women's garments, and was carrying more, all of it stolen. Because it wasn't the first time he was arrested, he spent 10 years in an Australian penal colony for his crime.
"Is this story a part of trans history?" asks Heyam.
There aren't enough clues to determine Sullivan's truth, not enough "evidence that their motivation for gender nonconformity was not external, but internal." The answer's complicated by the fact that "transgender" wasn't even a word during Sullivan's time. Presumably, Sullivan was white but even so, we must also consider "that the way we experience and understand gender is inextricable from race."
Surely, then, Njinga Mbande, the king of Ndongo, can be considered trans; they were assigned female at birth but presented themselves as king, as did Hatshepsut of Egypt. In precolonial Nigeria, the Ekwe people were gender-fluid, to ensure that there was a male in the household. Do political and social reasons fit the definition of trans?
In England, it was once believed that to dress like the opposite sex was to become that gender. In prison camps during World War I, men participated in plays to ease the boredom, and some ultimately lived permanently as women. Early history shows many examples of people living as "both." Were they trans or not?
Says Heyam, "historians need to tread carefully and responsibly when we talk about the histories of people who blur the boundaries between intersex and trans."
Moreover, can we allow that there's probably some "overlap"?
The answer to that could depend on your current situation and mindset. Absolutely, author Kit Heyam dangles their own opinion throughout this book but "Before We Were Trans" doesn't seem to solve the riddle.
Judging by the narrative here, though, it's possible that it may be forever unsolvable. There's a lot to untangle, often in the form of partially recorded tales that hark back to antiquity and that are shaky with a lack of knowable details. Even Heyam seems to admit sometimes that their thoughts are best guesses.
And yet, that tangle can leave readers with so much to think about, when it comes to gender. Ancient attitudes toward trans people – whether they were, indeed, trans or acted as such for reasons other than gender – absolutely serve as brain fodder.
This is not a quick-breezy read; in fact, there are times when you may feel as though you need a cheat-sheet to follow similar-sounding names. Even so, if you take your time with it, "Before We Were Trans" may put you over the moon.
The Blade may receive commissions from qualifying purchases made via this post.
'Knocking Myself Up' a hilarious, hopeful read
Queer writer Michelle Tea reveals struggle to get pregnant in memoir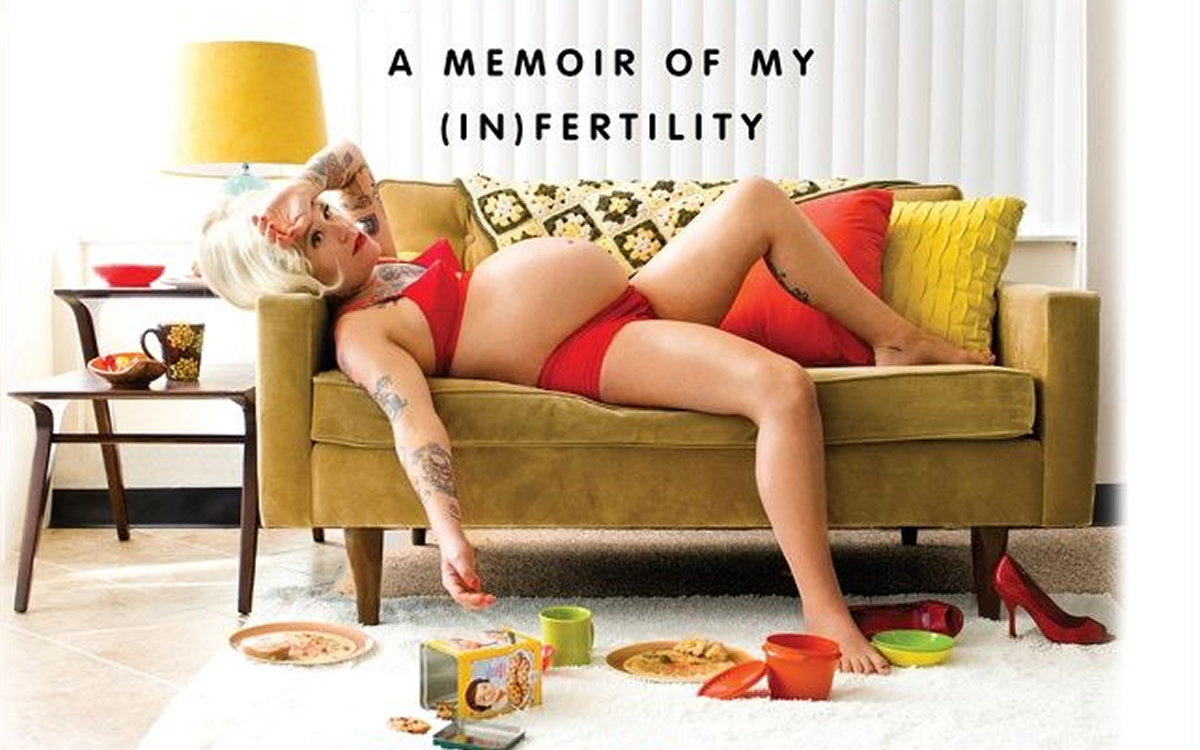 'Knocking Myself Up: A Memoir of My (In)Fertility'
By Michelle Tea
c.2022, Dey Street
$28.99/304 pages
Most books, no matter how fab, can be put down. For meals, naps, dancing, binge-watching – sex.
This isn't how it goes with queer writer Michelle Tea's new book "Knocking Myself Up: A Memoir of My (In)Fertility." Once you start it, everything else will stop until you finish it. Then, you'll still be inhaling Tea's captivating memoir.
Recently on YouTube, I came across the mid-century TV sitcom "Leave It to Beaver." The show featured an archetypal 1950s family – the Cleavers: white, middle-class, straight – with a Dad (Ward) who worked at "the office," Mom (June), a homemaker, and two sons – Wally and Theodore (a.k.a. Beaver). They lived in a house with an immaculate lawn and a white picket fence.
This isn't to dis the Cleavers, who were beloved by many Boomers (queer and non-queer). R.I.P., Tony Dow! (Dow, who played Wally, died last month.)
But June Cleaver, the epitome of white, hetero, middle-class motherhood, would be thunderstruck by "Knocking Myself Up."
After being childless, Tea, 40, and living in San Francisco, single, with no health insurance, after much soul-searching, decided to have a child.
From the first word – Tea sucks us into her story.
"Hello," Tea writes, "This is your narrator, Michelle Tea."
"I'm about to bring you into my inner world," Tea continues, "during a period of time when that space was as wild, messy, hopeful, dizzy, tragic, terrifying and open-hearted as any era I've ever lived."
Tea has become iconic for her queer wit, intelligence and searing interrogation of herself, the people in her life and the culture.
Tea, born in 1971 in Chelsea, Mass., grew up in a working-class background. She struggled with alcoholism, drug addiction, and mental illness (which ran in her family).
Her family members aren't monsters. Tea's mother and sister love her. But growing up for her wasn't a sitcom odyssey.
Her stepfather copped to spying on her (in her bedroom – in the bathroom) through a hole in the wall.
Tea became a scribe when she was in second grade and, since then, has never stopped writing.
She's the author of more than 12 books, including the cult classic "Valencia," the brilliant essay collection "Against Memoir" and the speculative memoir "Black Wave."
Tea has received awards from the Guggenheim, Lambda Literary and Rona Jaffe foundations; Pen/America; and other distinguished institutions. Along with being a prolific writer, Tea has been an intrepid cultural interventionist.
She started Drag Queen Story Hour, co-created the Sister Spit queer literary performance tours, and was the founding director of RADAR Productions, a Bay Area literary organization for more than a decade.
This is just the tip of the iceberg of, what Tea's bio calls, her "cultural interventions."
Tea has helmed the imprints Sister Spit Books at City Lights Publishers and Amethyst Editions at the Feminist Press. Tea produces and hosts the Your Magic podcast where she reads tarot cards for Roxanne Gay and other artists.
But Tea's dazzling literary status doesn't prevent her from running into obstacles when she tries to become pregnant and give birth. Professional cred is no match against heteronormality.
Opting to have a baby is a rollicking ride no matter who you are, Tea writes. "You're setting out to conjure a life," she adds, "and in the process, deeply unsettle your own."
But having a child is a hell of a lot more unsettling, Tea discovers, if you're queer, single and have no health insurance — even if you live in San Francisco (the epicenter of queerness).
Tea finds that fertility clinics are set up for straight people.
During her quest to become pregnant, she finds love and marries Orson, who's nonbinary. Yet clinic forms and personnel refer to Orson as her "husband." Because they're queer, Tea and Orson (unlike straight couples) are required to talk to a mental health professional.
Tea worries that even though she's married, she'll have to legally adopt her baby.
Despite Tea's no-holds-barred stories of these difficulties, "Knocking Myself UP" is far from a downer.
It features a glam drag queen sperm donor, a witch, Tea's loving sister and tons of info on everything from ovulation to implantation.
"Knocking Myself Up" is a hilarious, compelling, hopeful read at a time when hope is scarce as gold and fleeting as the wind.
The Blade may receive commissions from qualifying purchases made via this post.
New book puts kibosh on sentimentality of WWII films
'Mercury Pictures Presents' a fab read by acclaimed writer Anthony Marra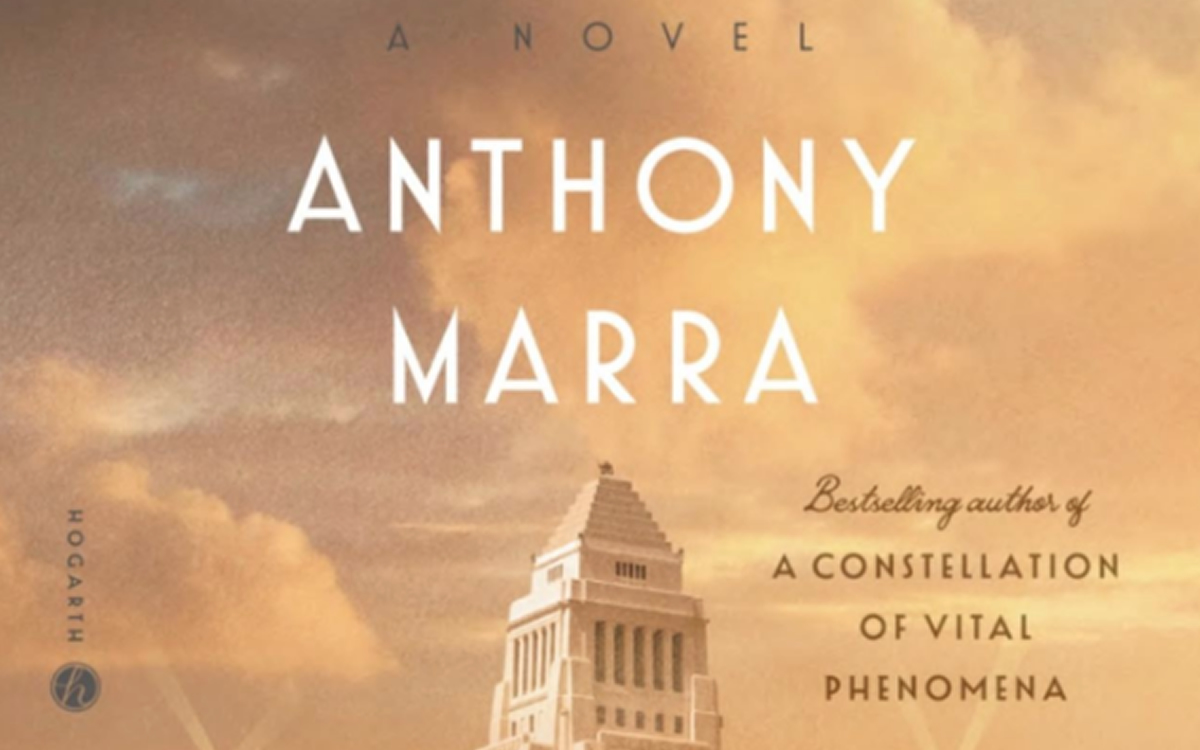 'Mercury Pictures Presents'
By Anthony Marra
c.2022, Hogarth
$28.99/408 pages
"Mercury Pictures Presents," a new novel by acclaimed writer Anthony Marra, brings the grit and pain embedded in the fabled days of yesteryear, close to home.
I'll bet that when the news brings you down, you, like me, watch Humphrey Bogart and Ingrid Bergman in "Casablanca." Or, maybe, Bette Davis in "Watch on the Rhine," where Sara (Davis) supports her anti-fascist husband Kurt (Paul Lukas).
Old Hollywood movies set in World War II are our comfort food. It was good back then, we think, watching Victor Laszlo and Ilsa. The U.S. fought to rescue the world from fascism, and its citizens basked in freedom.
If only.
"Mercury Pictures Presents" puts the kibosh on our sentimental illusions.
The novel is set in Los Angeles just before the bombing of Pearl Harbor. Much of it takes place at Mercury Pictures, a B-picture Hollywood studio.
Maria Lagana, a young Italian woman, works for Artie Feldman, head of the studio.
In many ways, Feldman would fit in well in a Marx Brothers movie or a funny TV sit-com. He's a gruff, bald, sometimes crude, Jewish guy who names and displays his toupees. But a heart of gold and moral scruples are intertwined with this slapstick.
Artie and his brother Ned (with whom he doesn't get along) came to America in the 1910s. They owned a movie theater named the "Titanic." As you've likely guessed it didn't do well. Still, they landed in Hollywood.Maria, Artie's right hand, emigrated with her mother in the 1930s from Italy to the U.S. to escape Mussolini.
When she was young in Italy her father, a defense lawyer, took her on Sundays to see American movies. (They preferred Hollywood flicks over church.)
But these care-free excursions ended when her dad was arrested for defending anti-fascists.
Maria lives with her mom in the Lincoln Heights neighborhood of LA where her elderly, commanding, but loving, always wearing black, Italian great-aunts live.
Maria's boyfriend is Eddie Lu, a Chinese American actor, who would love to have roles in films of Shakespeare's plays.
Maria is overwrought with worry and guilt about her father. He's imprisoned in "exile" in Italy. Her dad's letters to her don't make sense. Because, like her correspondence to him, they're bowdlerized by government censors.
"Mercury Pictures Presents" is operatic in scope.
Though much of the action occurs at the Mercury Pictures studio (which could go bankrupt at any moment), the story morphs from LA to Sicily to Utah (where a model of a German village is created).
As in real life, tragedy and comedy intermingle in the novel.
A Sicilian photographer escapes Italy (using someone else's name). Prisoners in Italy live under deplorable conditions. The U.S. may be "the land of the free." But because she's emigrated from Italy, a country with which America is at war, Maria and her family must register as aliens. They're not allowed to travel more than five miles from their homes.
Just as you begin to wonder how much pain you can take, the mood shifts.
Eddie talks with Bela Lugosi about the miseries of Tinsel Town. Hollywood only wants to cast Eddie in demeaning "Asian" parts. Lugosi complains that only one postage stamp has been made with his image. His rival Boris Karloff "has two stamps," he says.
Mercury Pictures studio gets a momentary boost, when it, like other Hollywood studios, is called upon to make propaganda films for the War effort.
But there's a problem when the Army brass expects Mercury's filmmakers to film the propaganda in actual combat. "A filmmaker needs multiple takes to get the right shot" on a studio sound stage, Artie says, "The idea that you're going to send a couple guys into a foxhole with a camera and expect to compete with Hollywood just isn't feasible."
"If you want the war to look real on screen, you'll have to fake it," he adds.
Marra, 38, isn't faking it. "Mercury Pictures Presents" more than lives up to the promise of "The Tsar of Love and Techno" and "A Constellation of Vital Phenomena," his earlier award-winning work. It's a fab read. 
The Blade may receive commissions from qualifying purchases made via this post.