May 17, 2018 at 8:29 am EST | by Betilde Muñoz-Pogossian
Using data to inform LGBTI policies in the Americas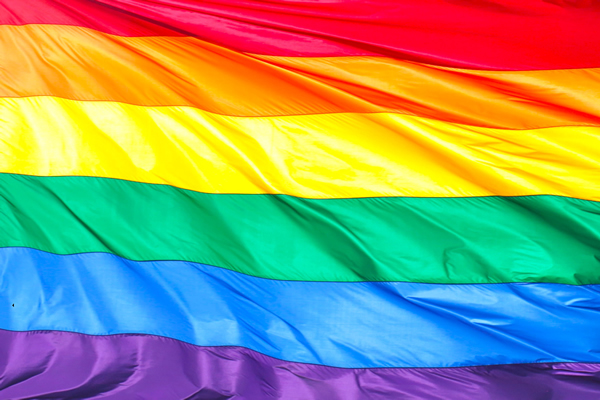 Nelson Mandela said that "As long as poverty, injustice and gross inequality persist in our world, none of us can truly rest." In the Americas, injustice and inequality against people because of their sexual orientation or gender identity continue. While inequality and discrimination against LGTBI people persist, while inequality and discrimination exist, we cannot rest.
To illustrate why eradicating LGTBI discrimination is important, let's look at some of the very limited data we have. A recent study by Gallup indicates that in the United States, the proportion of American adults identifying as lesbian, gay, bisexual or transgender (LGBT) increased from 3.5% in 2012 to 4.1% in 2016. In other words, an estimated 10 million adults now identify as LGBT in the U.S. today, approximately 1.75 million more compared with 2012. If we were to use this estimated data for the rest of the Americas, we could be talking about 40 million people of the 1 billion that live in our region. Looking at these numbers begs the question, are we all comfortable with 40 million people living in a situation of discrimination, inequality, injustice? More so, are we all OK with missing out on the talent and contributions that 40 million can give to the prosperity of our region?
That question of the lost talent, the lost contributions, the lost income, and lost economic growth in our region must concern us all. How do you measure the effects of discrimination in the workplace? How do you measure the potential contributions of LGTBI people when placed in the most productive positions relative to their qualifications or you incorporate them into the formal economy? How do you measure the effects of removing the barriers some face because of the lack of proper identity documents? How do you ensure that LGTBI talent can be retained and capitalized on even after they have made their sexual orientation and/or identity public?
These are some of the questions in need of answers. At the Organization of American States, we believe in the power of data. However, as numerous global institutions and organizations have shown, the data gaps on LGBTI people and issues are enormous. Data in general and creating "infrastructures of information," to use a term, in the countries of our region is a challenge. More so for the case of LGTBI people. This thus limits the visibility of the issues, limits effective interventions from international organizations and governments, and often contributes to further human rights abuses. The other side of the coin is having data to make the situation of LGTBI people visible, to ensure we know where the gaps are and to make sure that can develop public policies to respond to those gaps, and ultimately, ensure prosperity for all.
With this in mind, the OAS Department of Social Inclusion, the National Gay & Lesbian Chamber of Commerce (NGLCC), and the Interamerican Commission of Human Rights have recently agreed to cooperate to jointly, and building on each's comparative advantage, develop the Data Research Project entitled "Generating the Evidence-Base: Sexual Orientation, Gender Identity (SOGI) & Economic Development." These organizations want to work to measure the rights and inclusion of LGBTI people and their impact on economic development and the private sector in the Americas. The partnership expects to work towards: (a) systematizing and analyzing existing administrative data to see what can meaningfully be analyzed to speak on LGBTI issues, (b) working with civil society and research institutions to develop indicators for a survey instrument, and (c) identifying governmental counterparts to champion the process of turning analysis and recommendations into policies, and thus promote data-driven interventions.
The call is to ensure that we build the road toward a future with more data to inform public policies and strategic decisions by the private and government sector, more inclusion of LGTBI people, and ultimately, more rights for more people. That's what we must strive to do.
(Opinions are personal. They do not represent the views of the OAS).
Betilde Muñoz-Pogossian is director of Social Inclusion, Organization of American States. She is Venezuelan and has a Ph.D. in Political Science from Florida International University in Miami and a master's in International Relations at the University of South Florida. Reach her @BeticaMunozPogo.
Sign Up for Blade eBlasts