Couple proposes to each other at the same time in viral video
Becky McCabe and Jessa Gillaspie unexpectedly had similar plans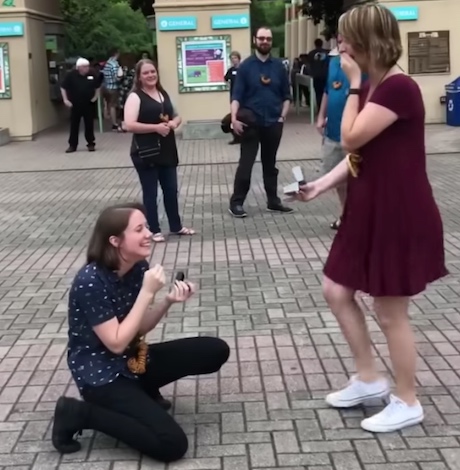 A Tennessee couple's proposal has gone viral for the surprising moment when they realize they both planned to propose at the same time.
Becky McCabe and Jessa Gillaspie both had the idea to propose at the Memphis Zoo where they had their first date at the Zoo Brew event. When they found out the event was returning to the zoo, the couple invited the same group of friends from their first date to the event.
McCabe, 25, told People she began planning her proposal for weeks.
"I set it up with one of my best friends earlier, we had been planning for a few weeks," McCabe says."I told my friend to pretend like she was taking a picture of us while we were at the zoo, but to actually take a video since I was going to propose."
Gillaspie, 28, concocted the plan at the last minute.
"I'm the more spontaneous one between the both of us, and I've had the ring for a while, but I was waiting for the perfect moment," Gillaspie told People. "It just happened to be the morning of Zoo Brew that I realized all of our friends are going to be there and it's where we had our first date — and I thought, I should propose to her there! So I threw the ring in my purse like an hour before!"
In the video, McCabe has a friend take their picture before getting down on one knee. In disbelief, Gillaspie takes out her own ring from her purse.
"I had no idea she planned to propose, and she had no idea I planned to propose to her," Gillaspie captioned the video on Facebook. "We were both so surprised!!!! We were surrounded by our friends and had the most amazing night. I am the luckiest girl in the world to be able to call her my fiancé."
The video has received more than a million views.
Watch below.
Washington Spirit host largest halftime drag performance in NWSL history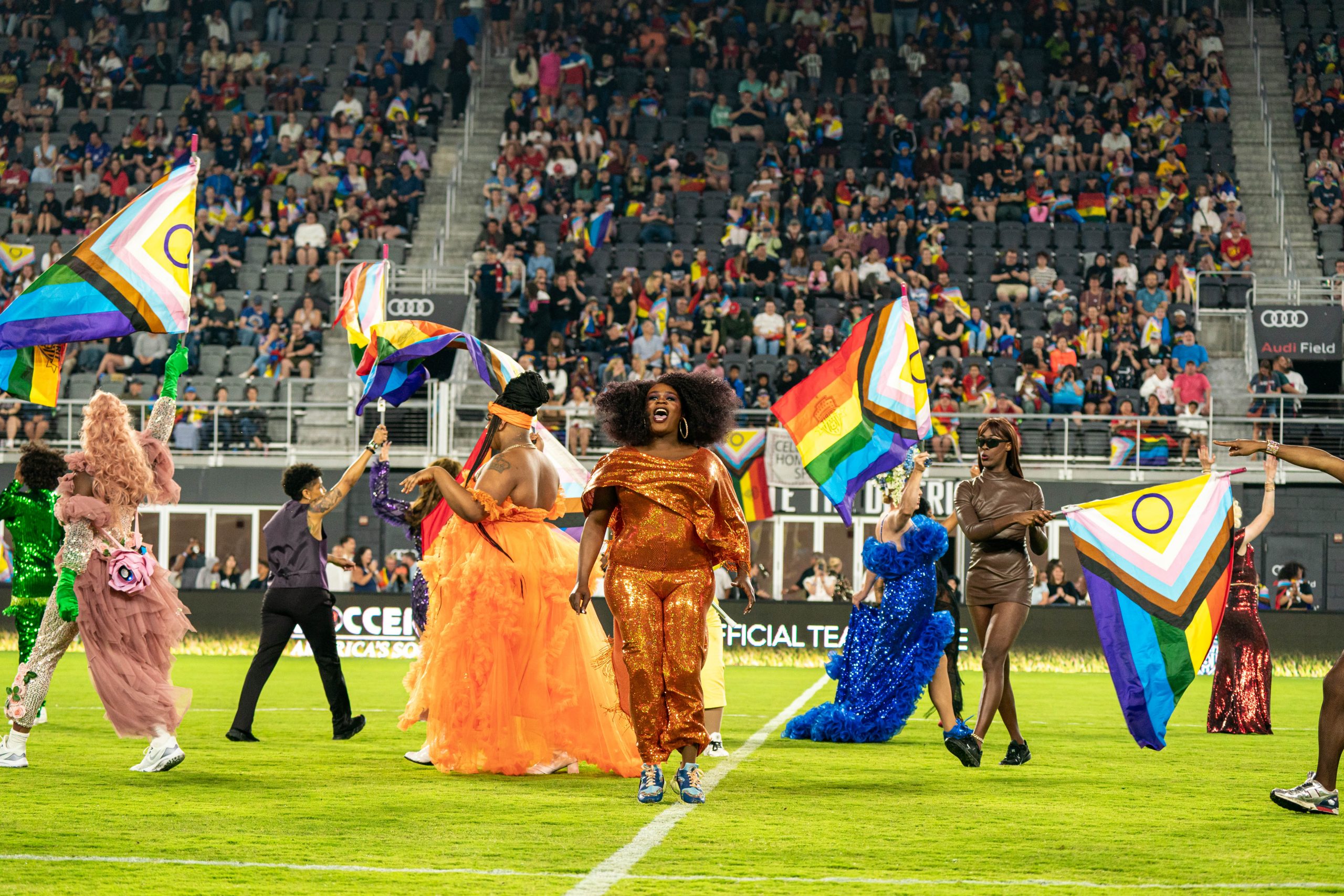 The Washington Spirit celebrated the LGBTQ+ community with the team's annual Pride Night at Audi Field this past Saturday. Highlighting that evening's Pride-themed festivities was a
halftime drag performance, featuring over a dozen drag performers from around the
DMV. It was the largest halftime drag performance in NWSL history.
Performers included: Shiqueeta Lee, KCByonce, Citrine the Queen, Elektra Gee, Kabuki Bukkake, Delila B. Lee, Capri Bloomingdale, Tara Ashleigh Austin, Gigi Couture, Dorsell Phinn, Tula, Twix the Drag Queen, Bootsy Omega, Princeza.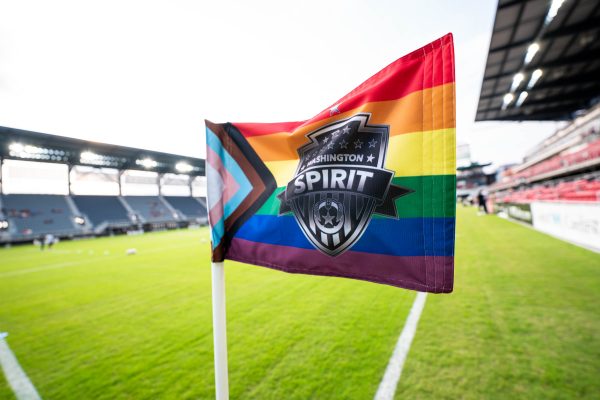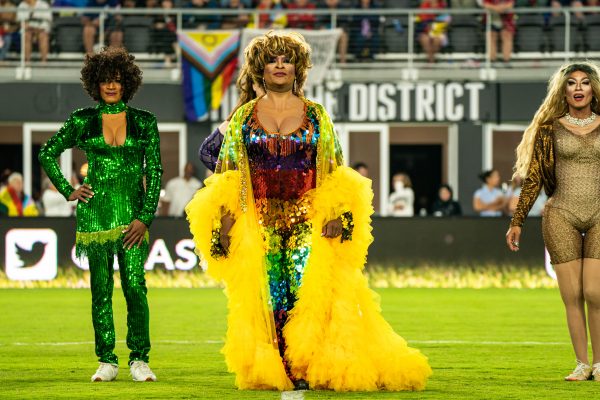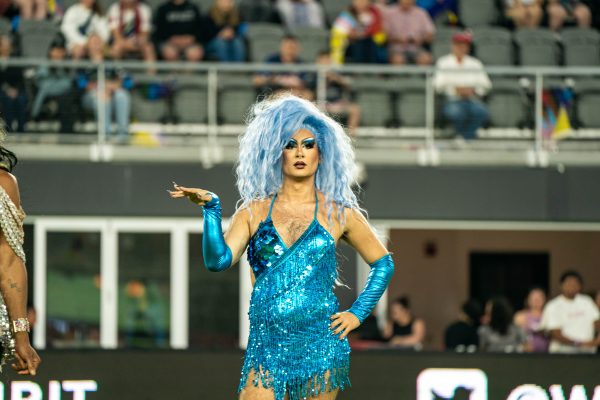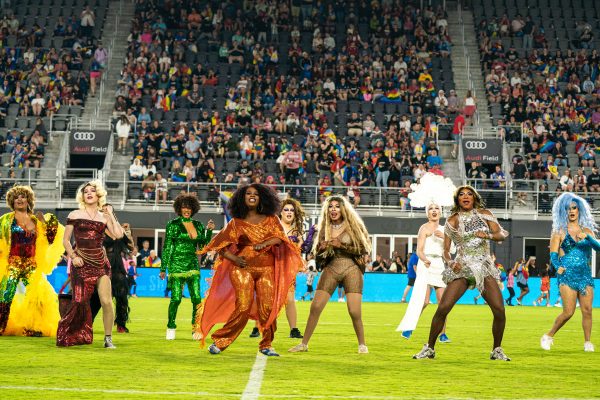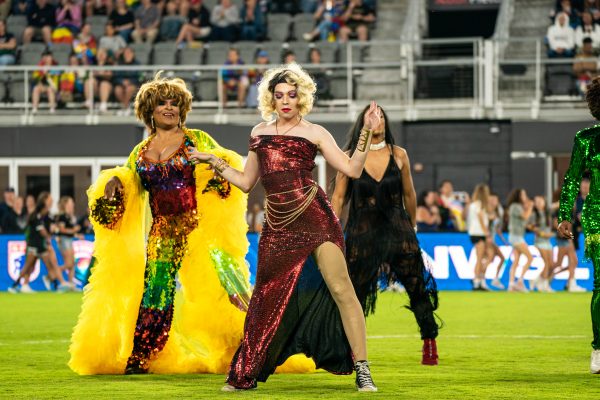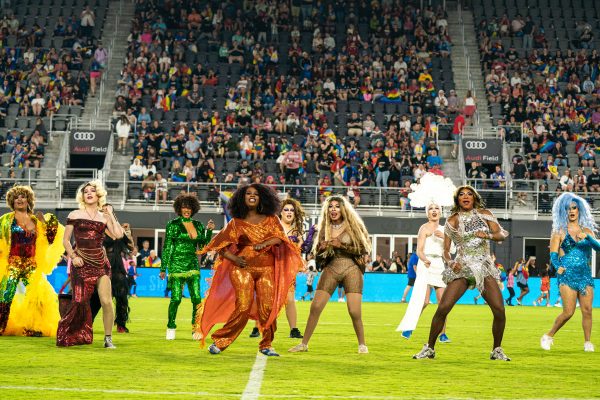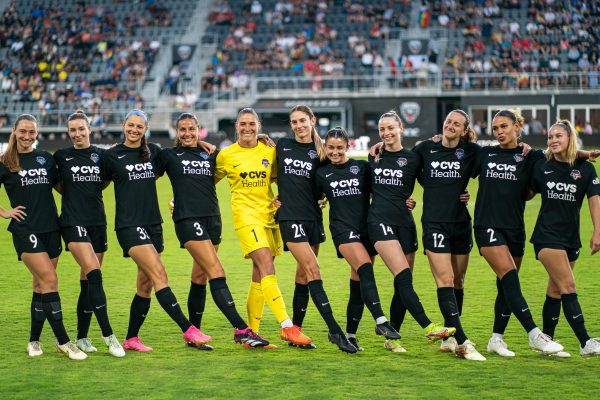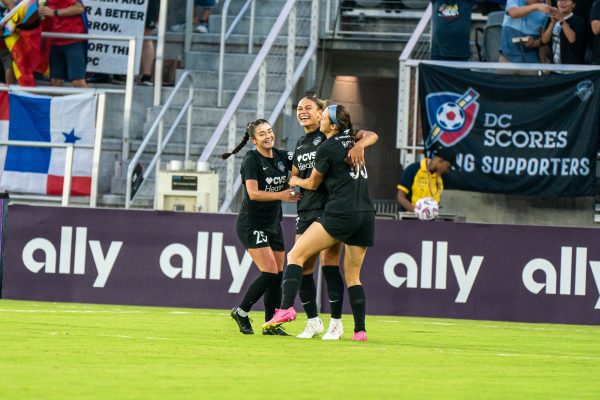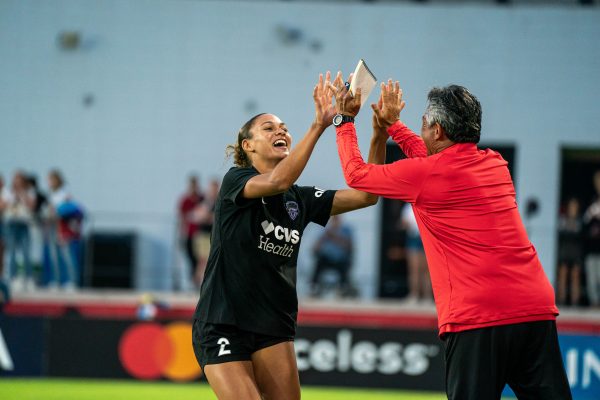 PHOTOS: Reston Pride
Annual LGBTQ celebration held at Lake Anne Plaza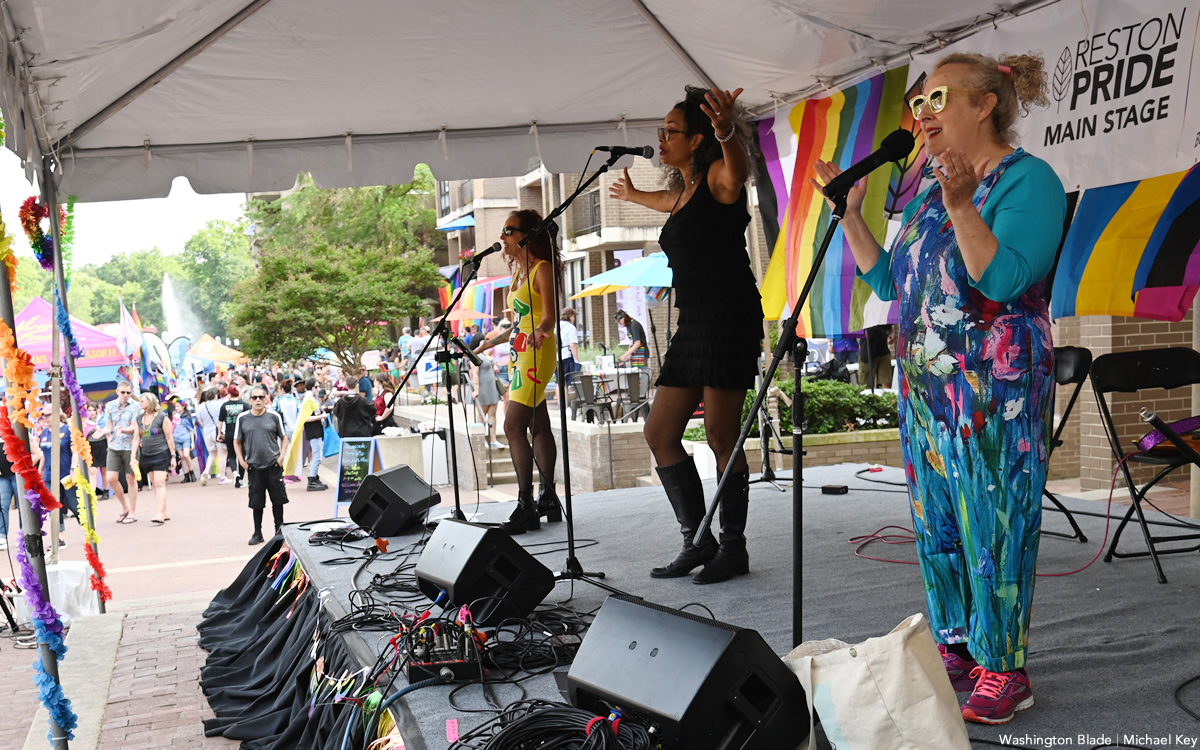 The 2023 Reston Pride Festival was held at Lake Anne Plaza in Reston, Va. on Saturday, June 3. The music group Betty was the headliner of the festival.
(Washington Blade photos by Michael Key)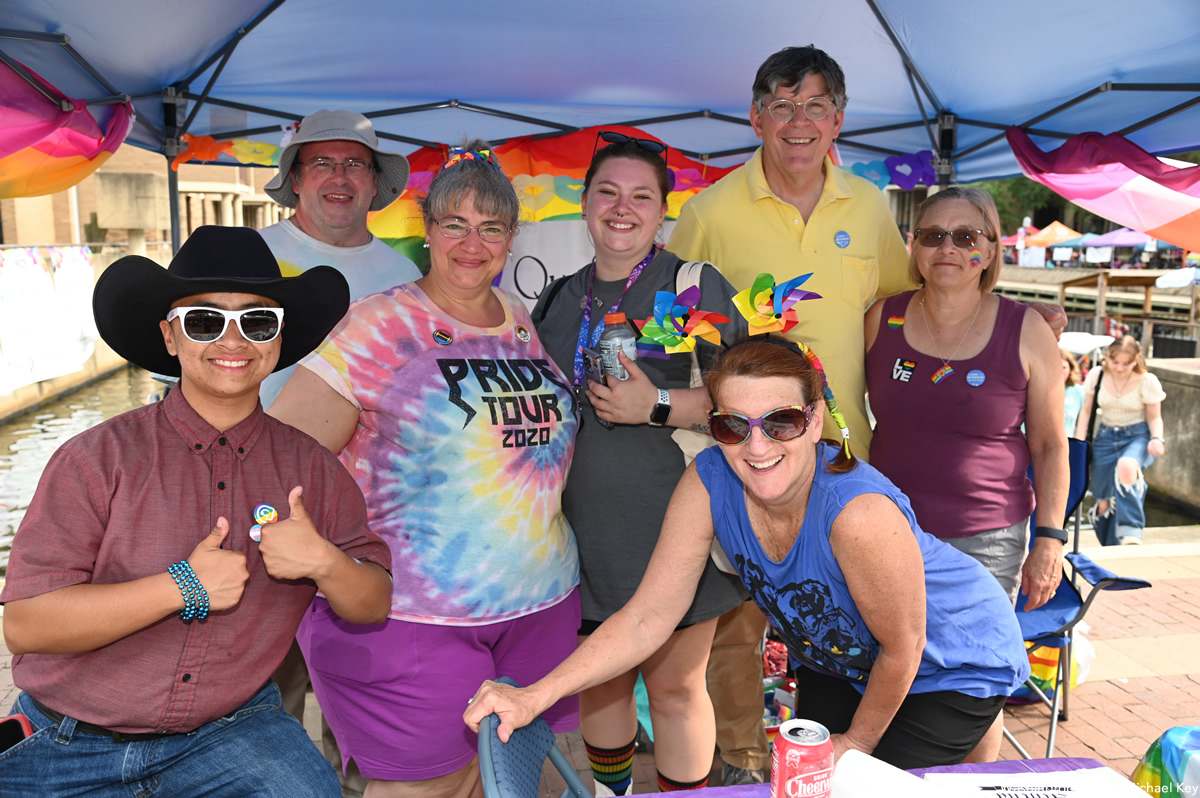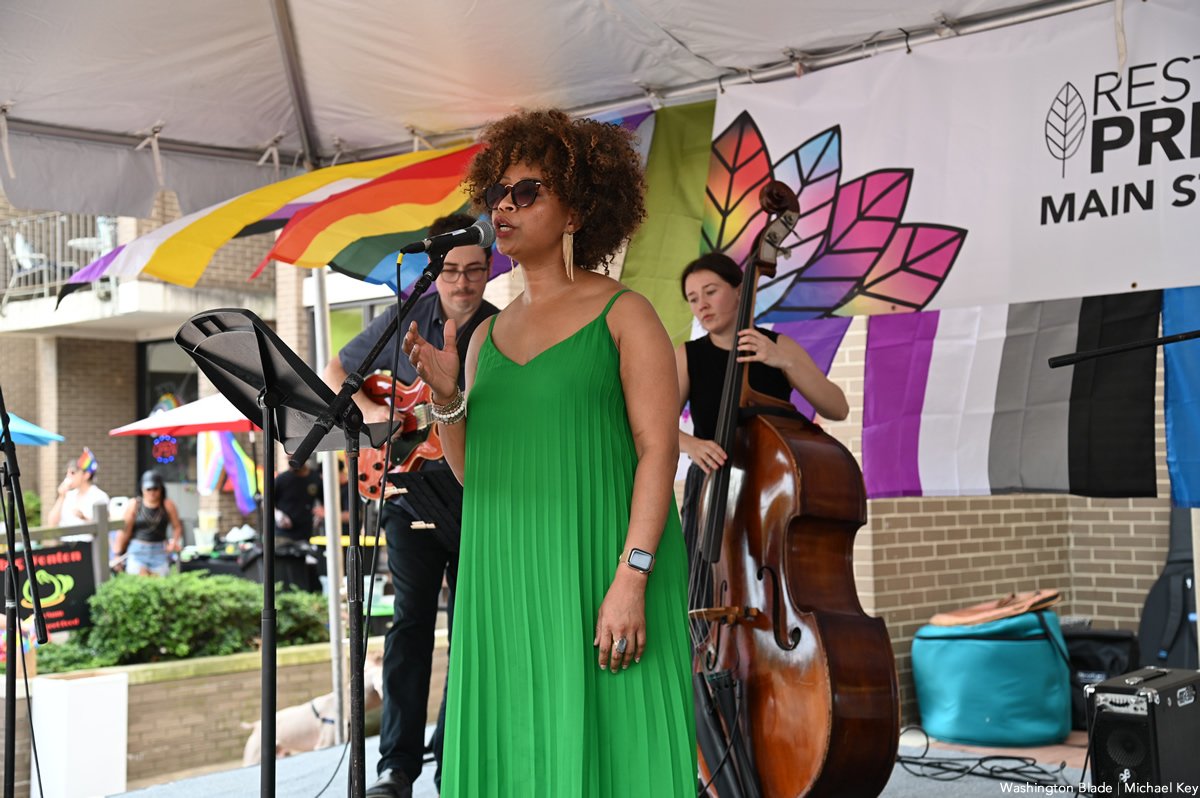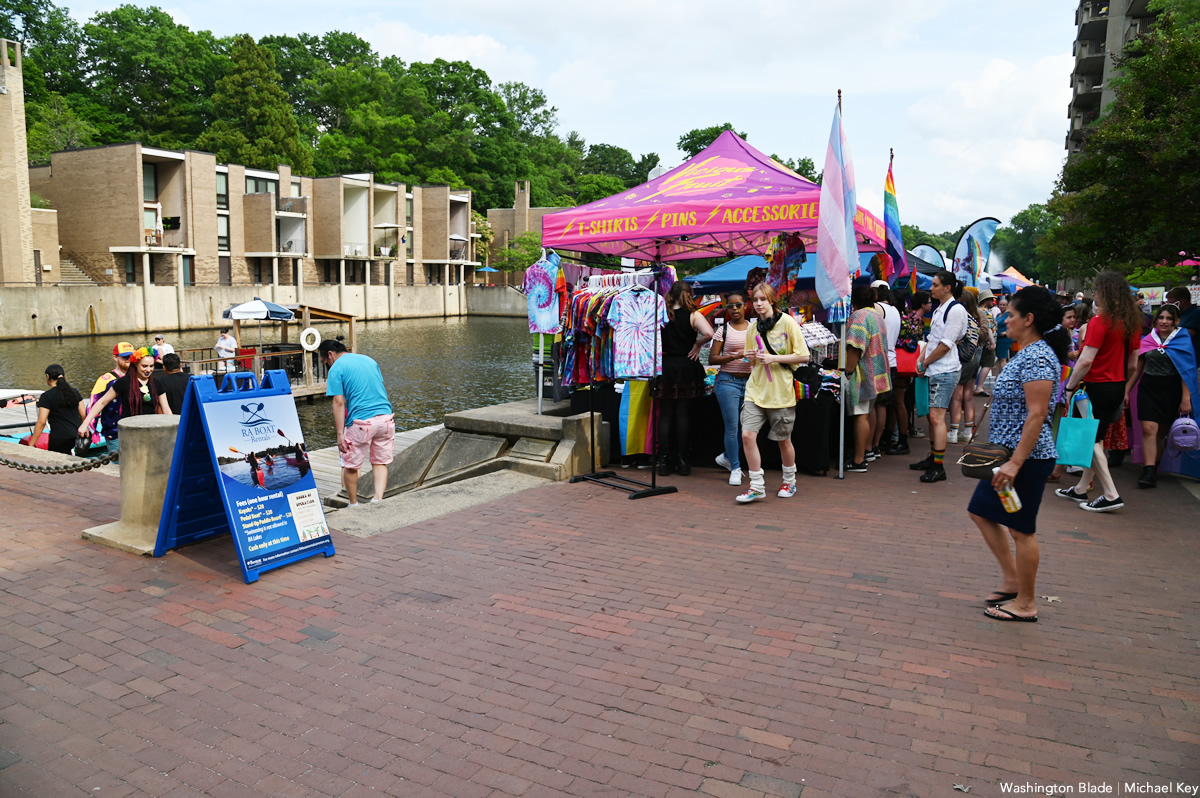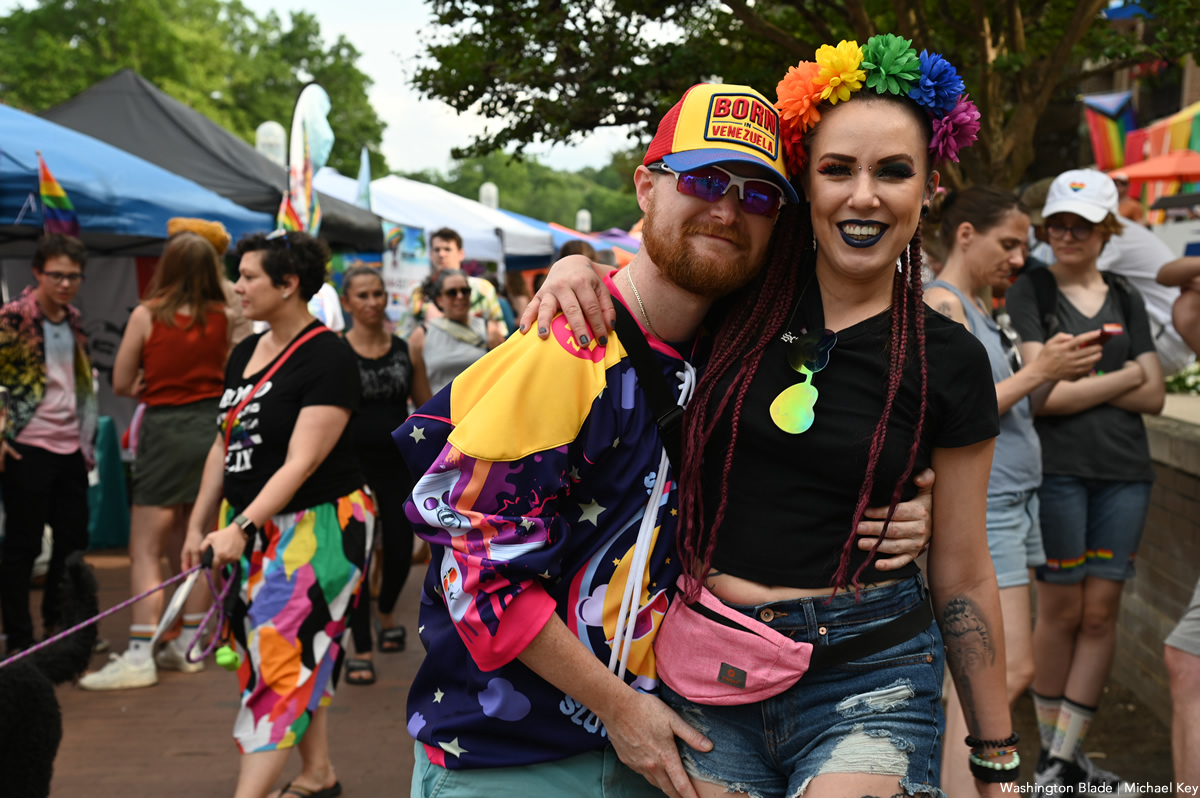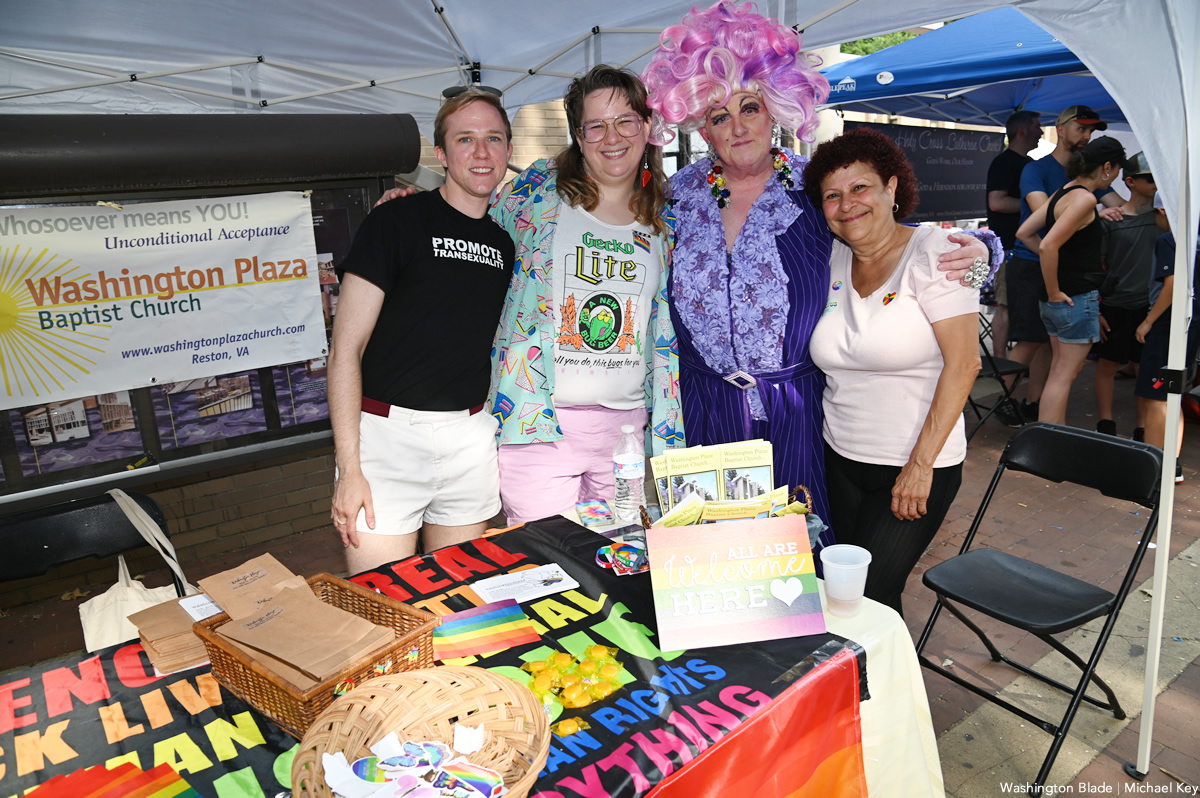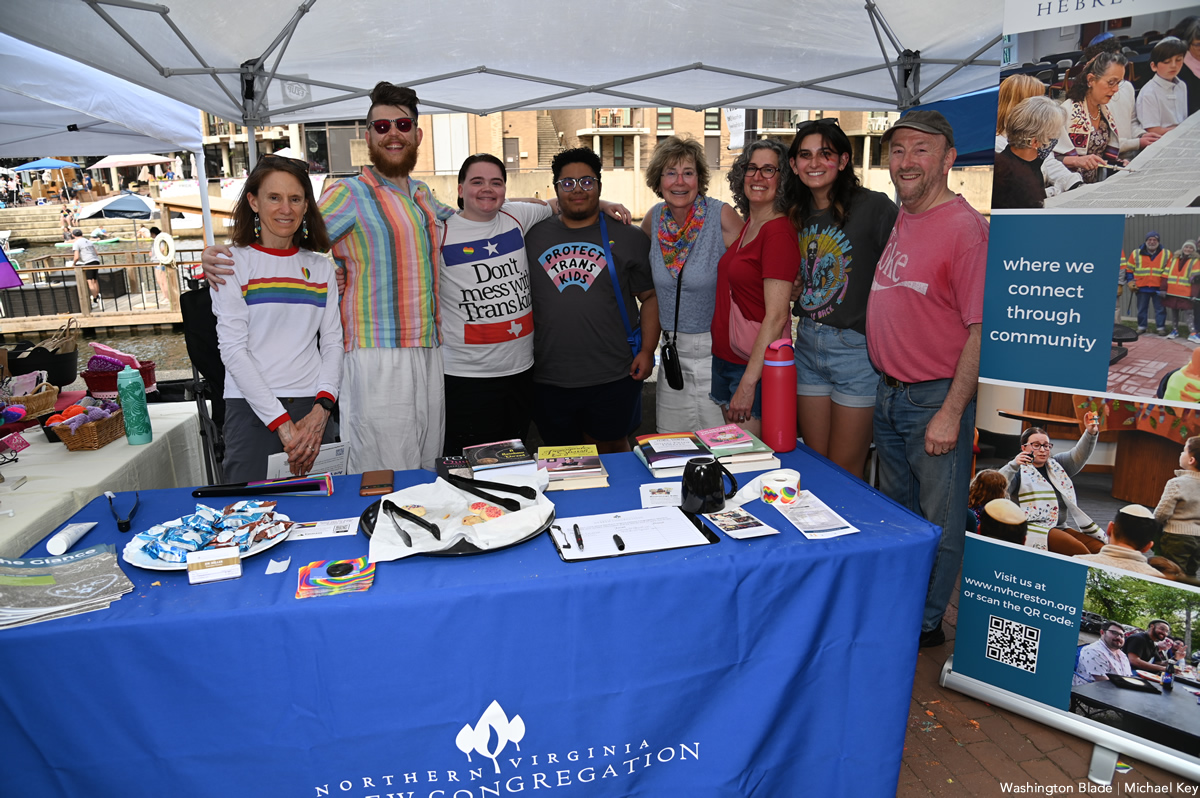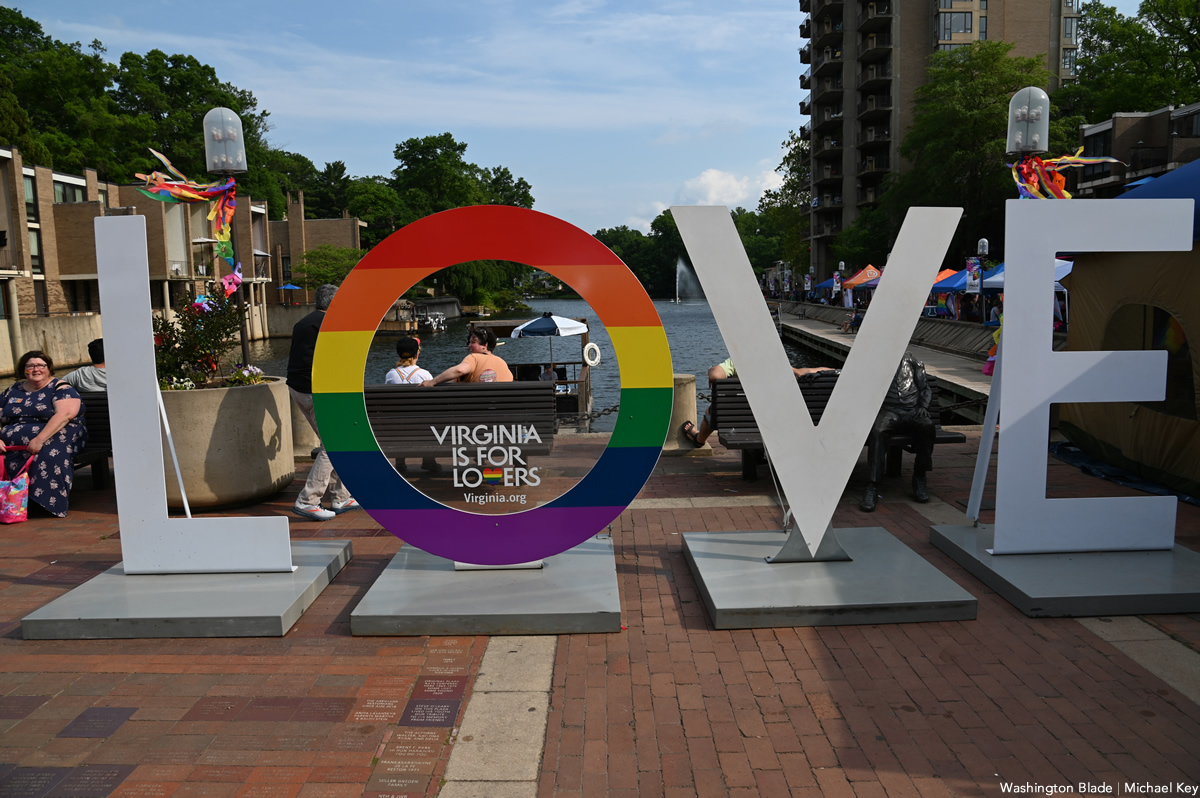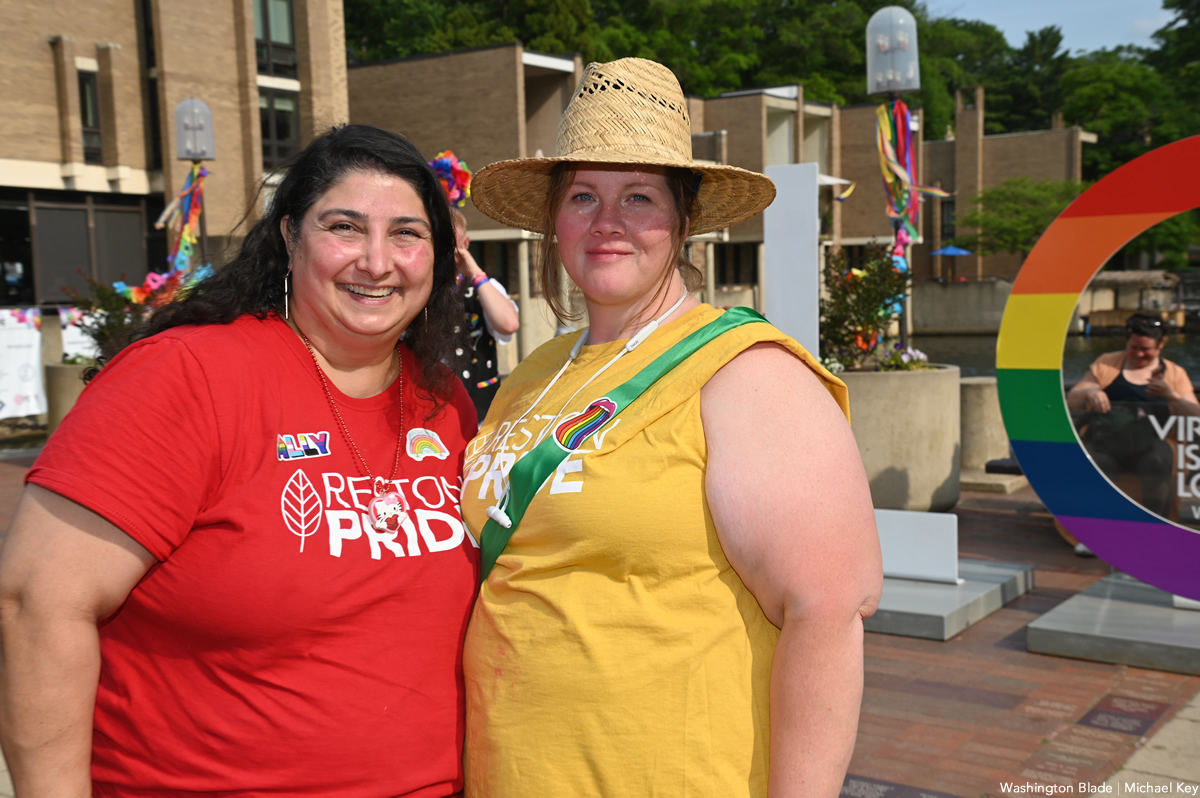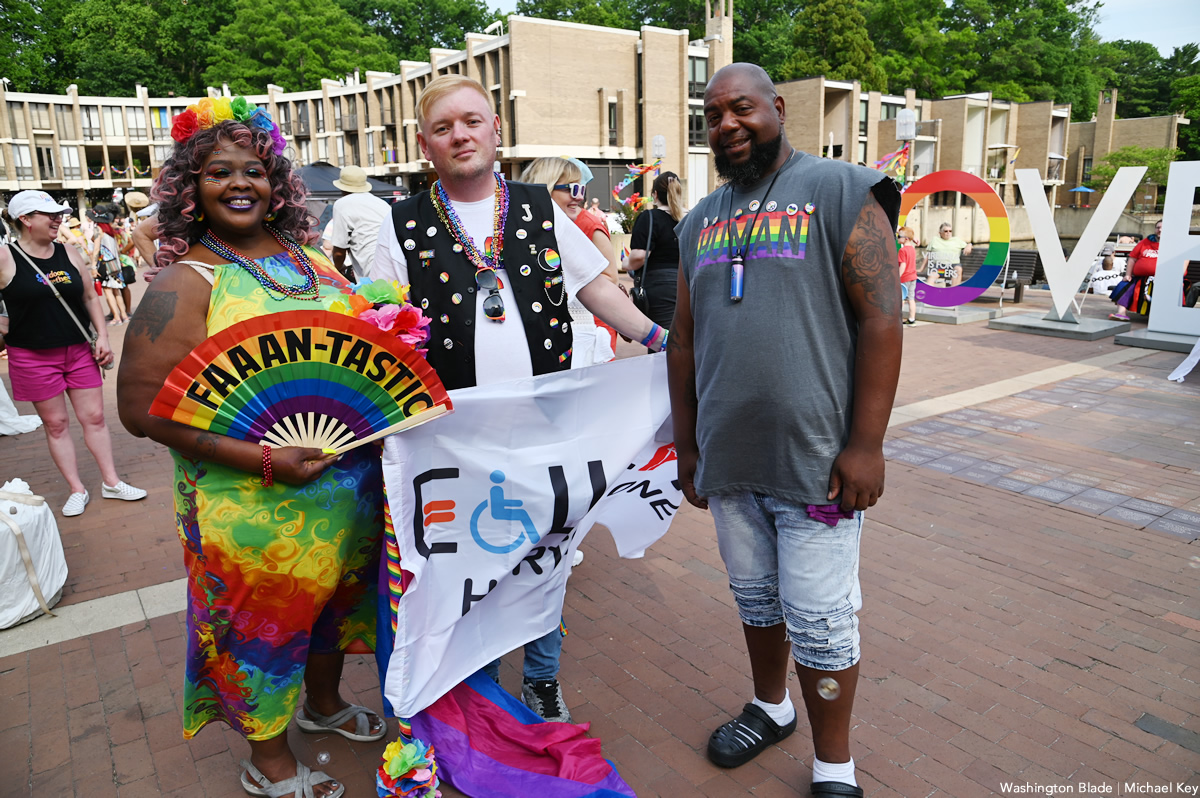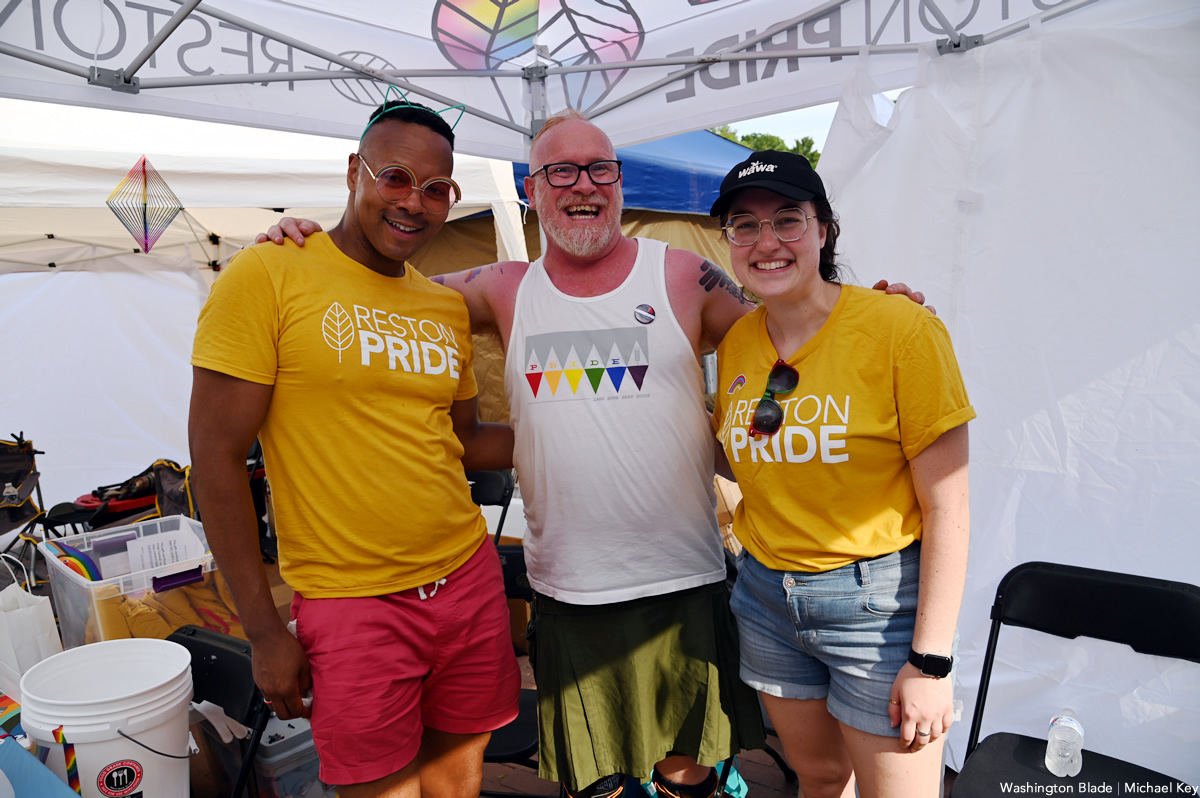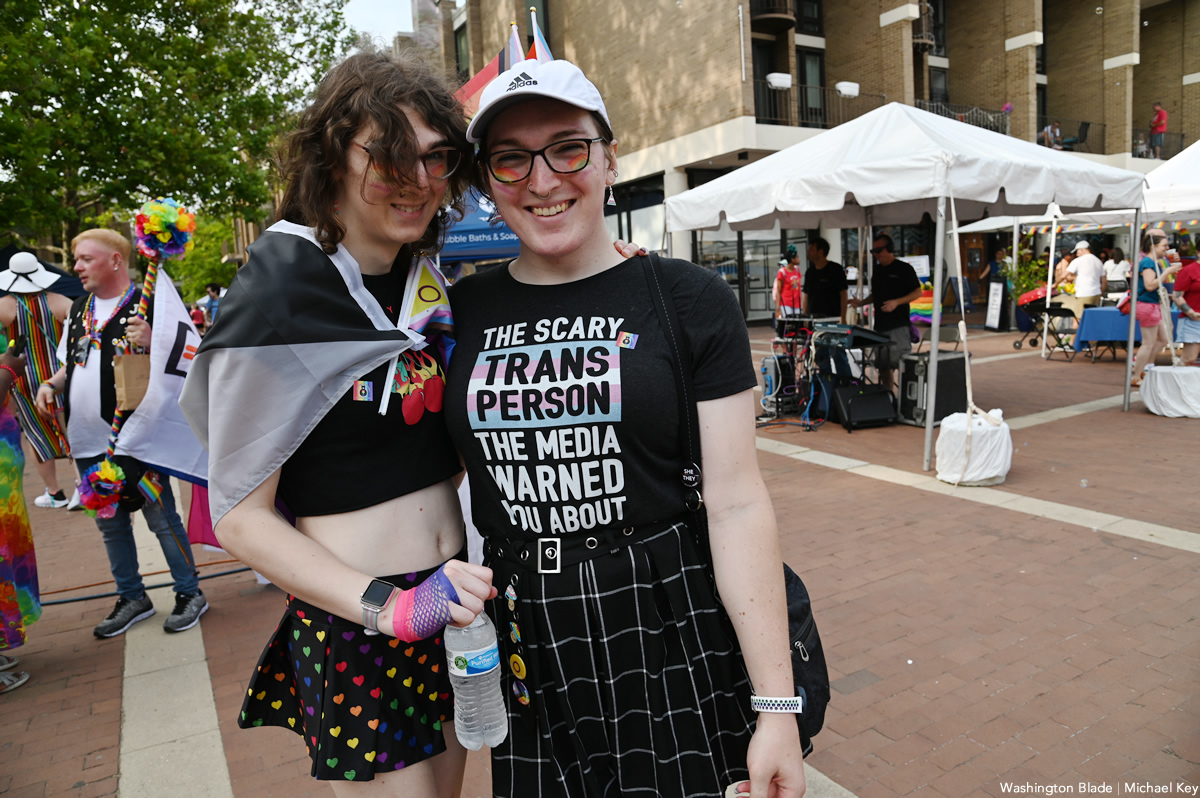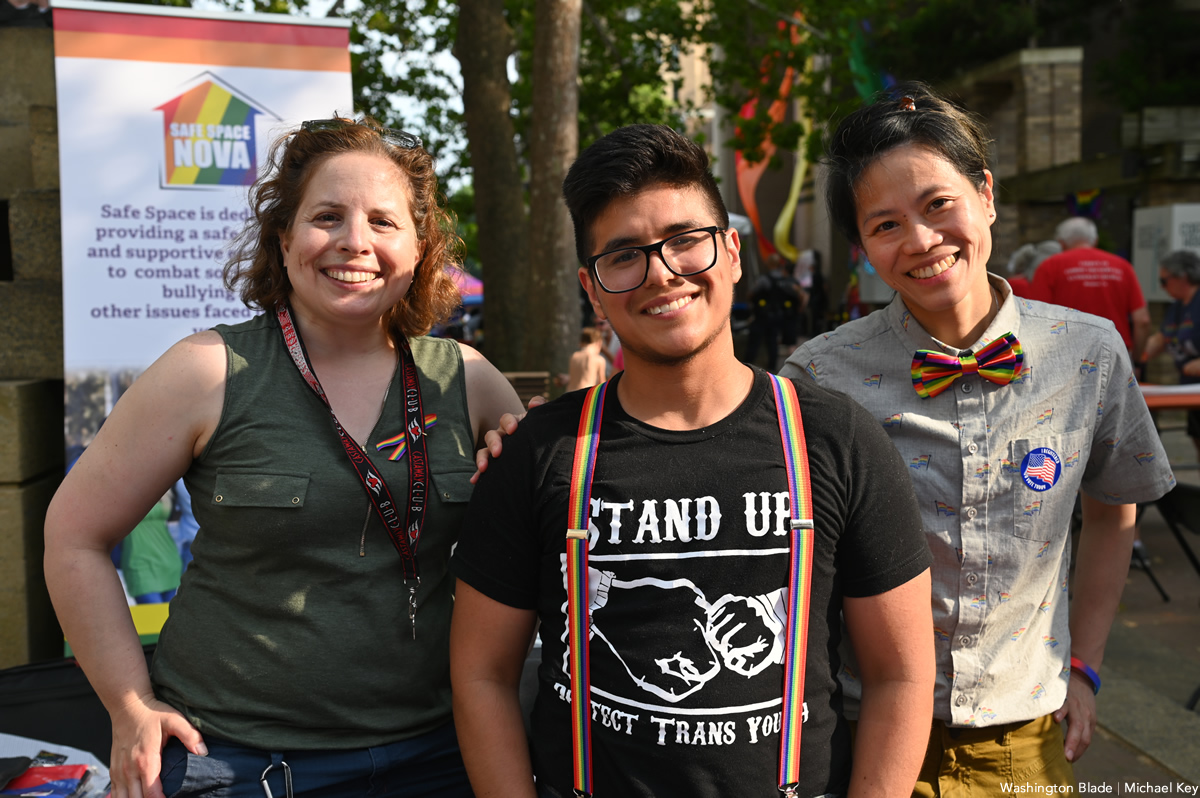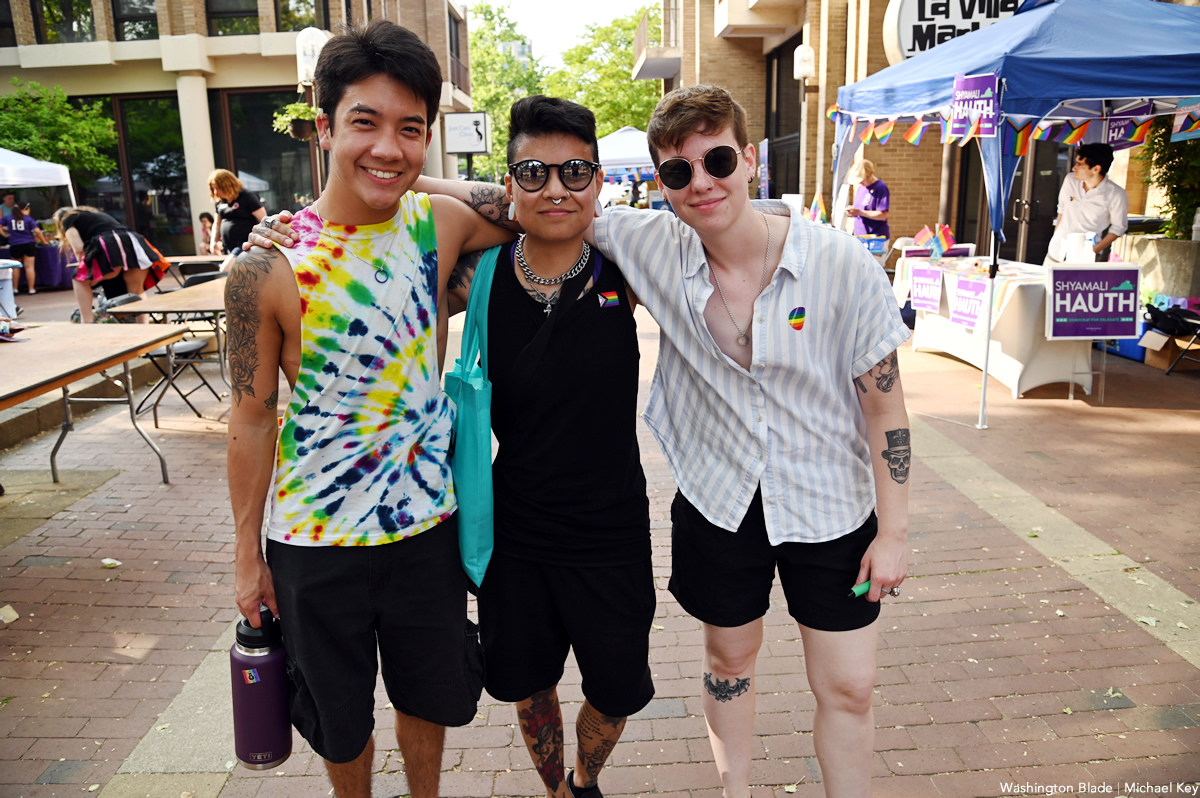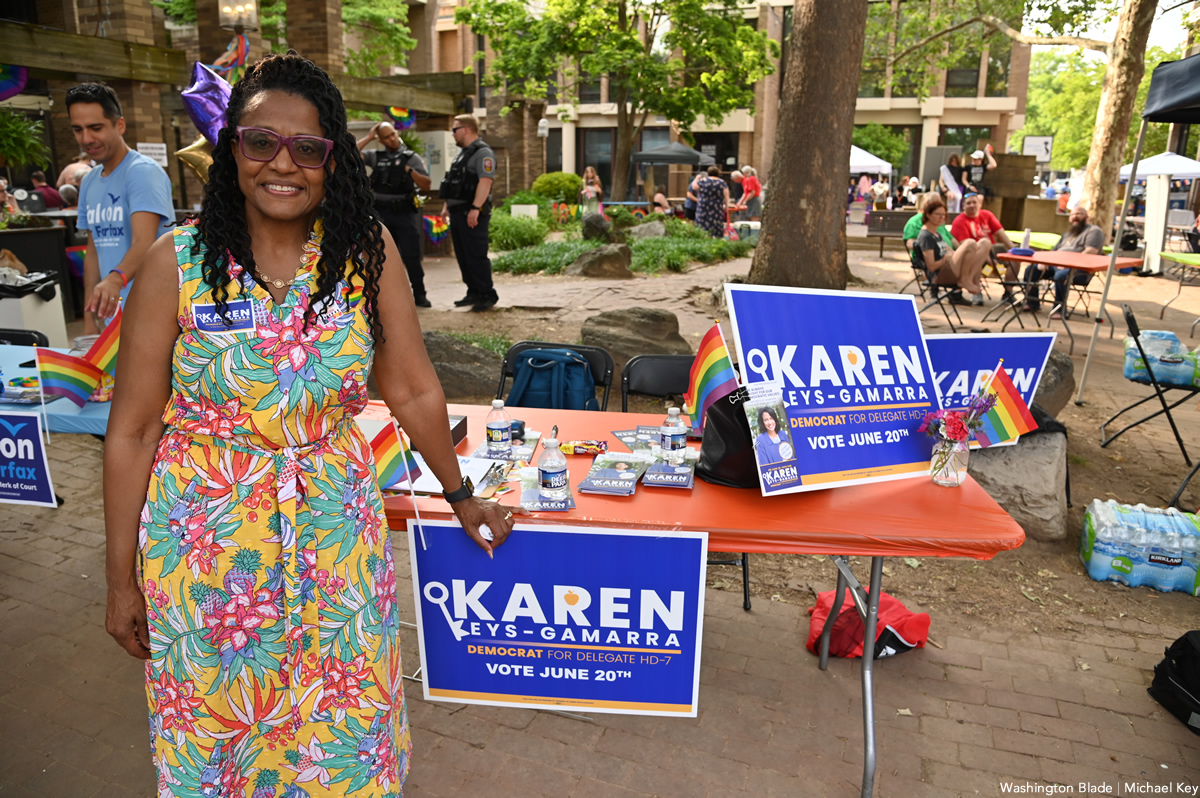 Covering @RestonPride for @WashBlade . @bettymusic performing: pic.twitter.com/sZaIlVANi8

— Michael Patrick Key (@MichaelKeyWB) June 3, 2023
PHOTOS: Alexandria Pride
Virginia city holds LGBTQ celebration at City Hall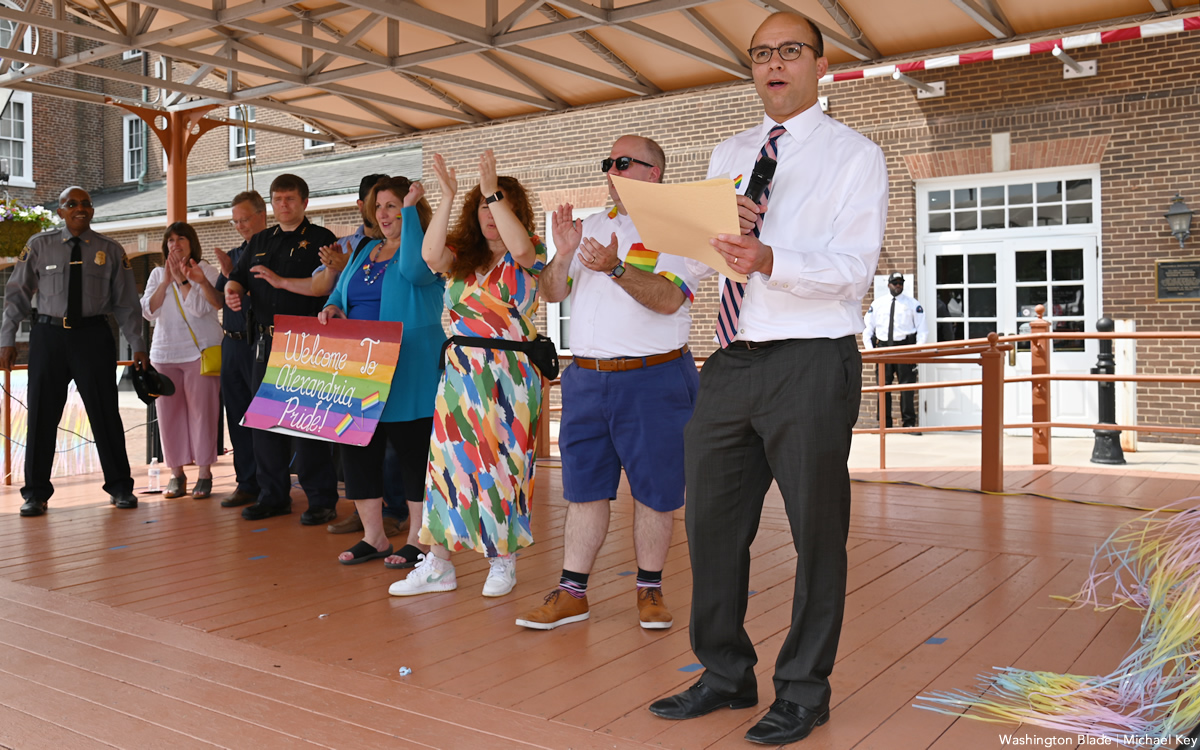 The City of Alexandria, Va. held its sixth annual LGBTQ Pride Festival at Alexandria City Hall on Saturday, June 3.
(Washington Blade photos by Michael Key)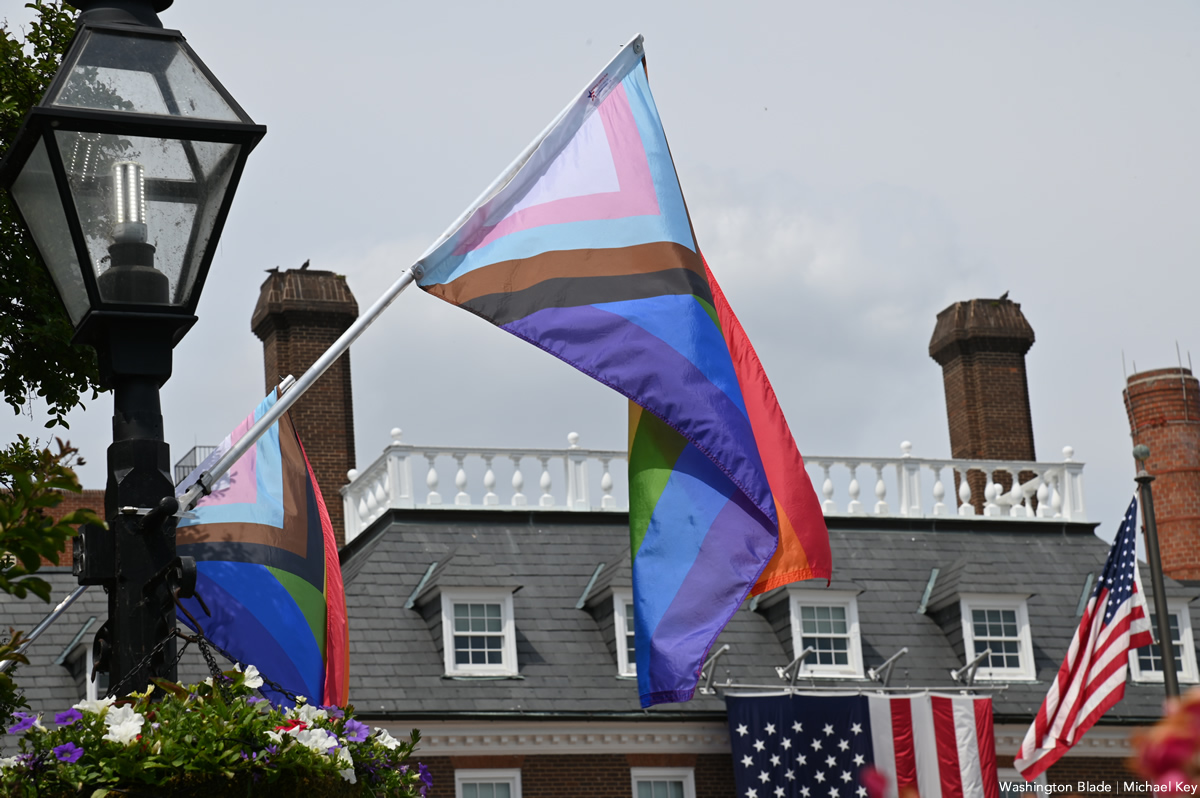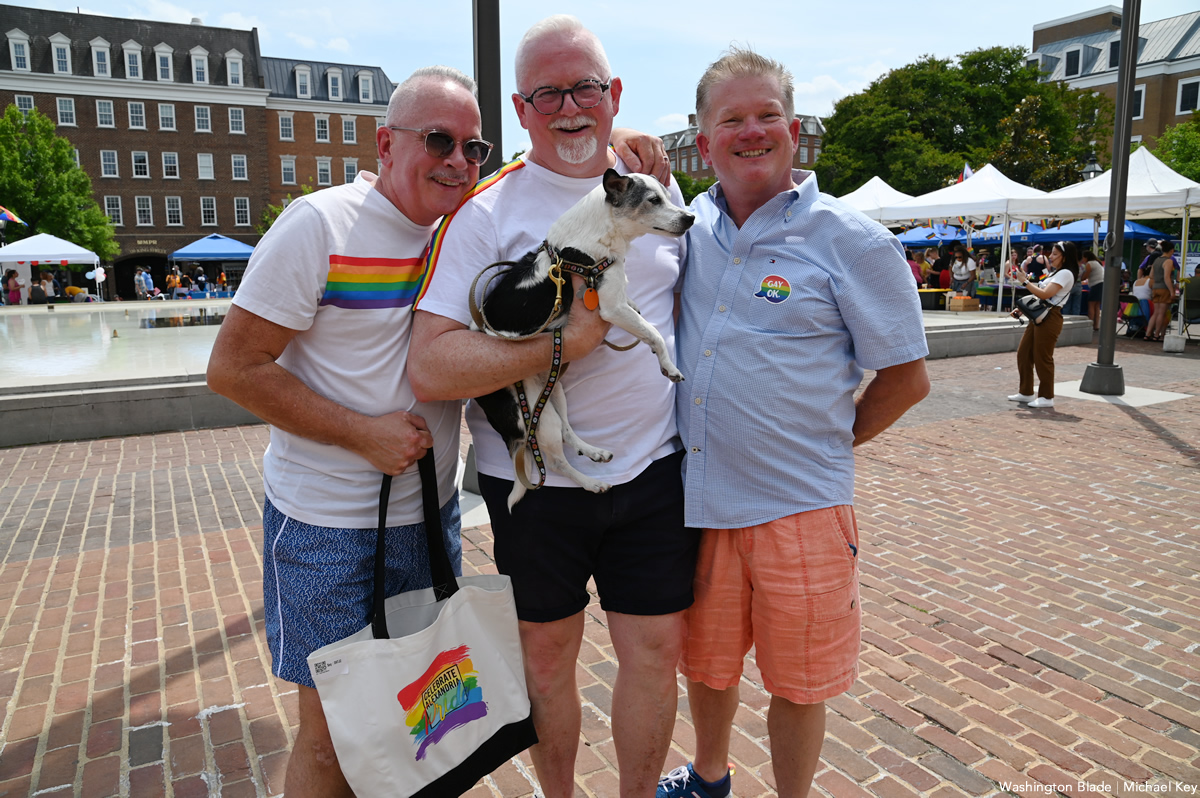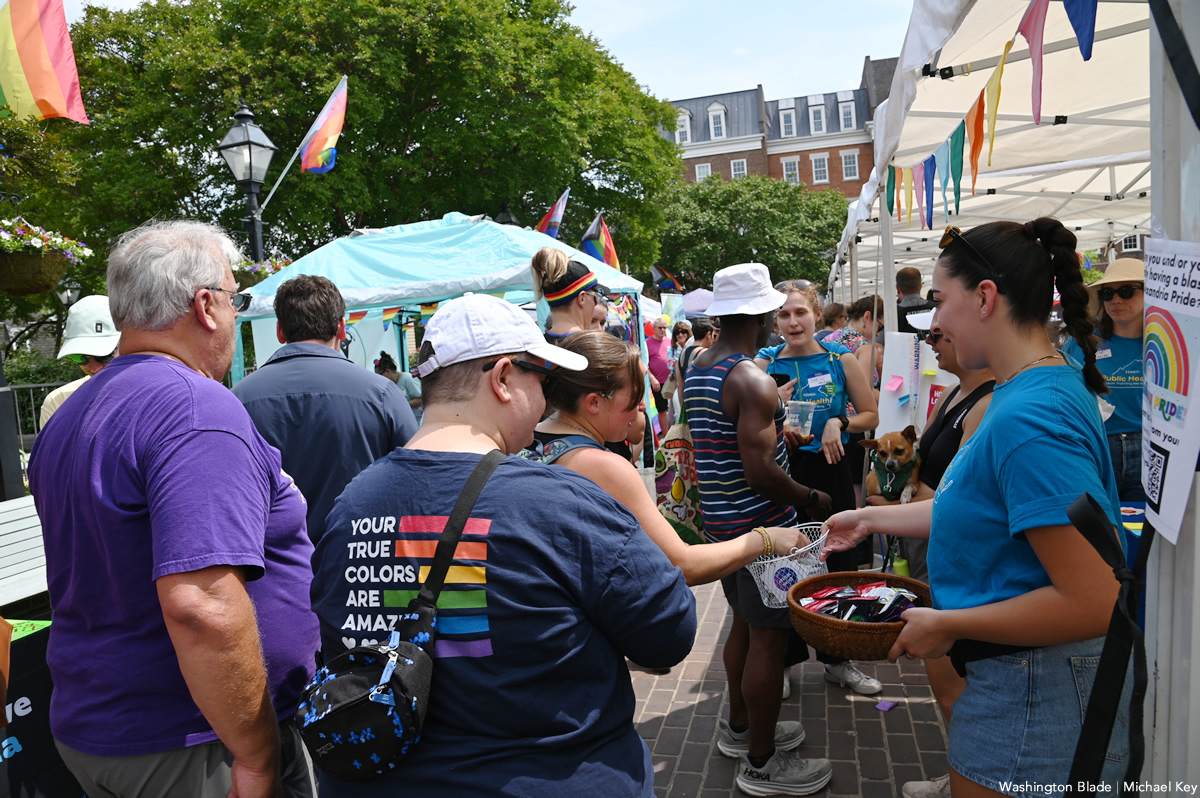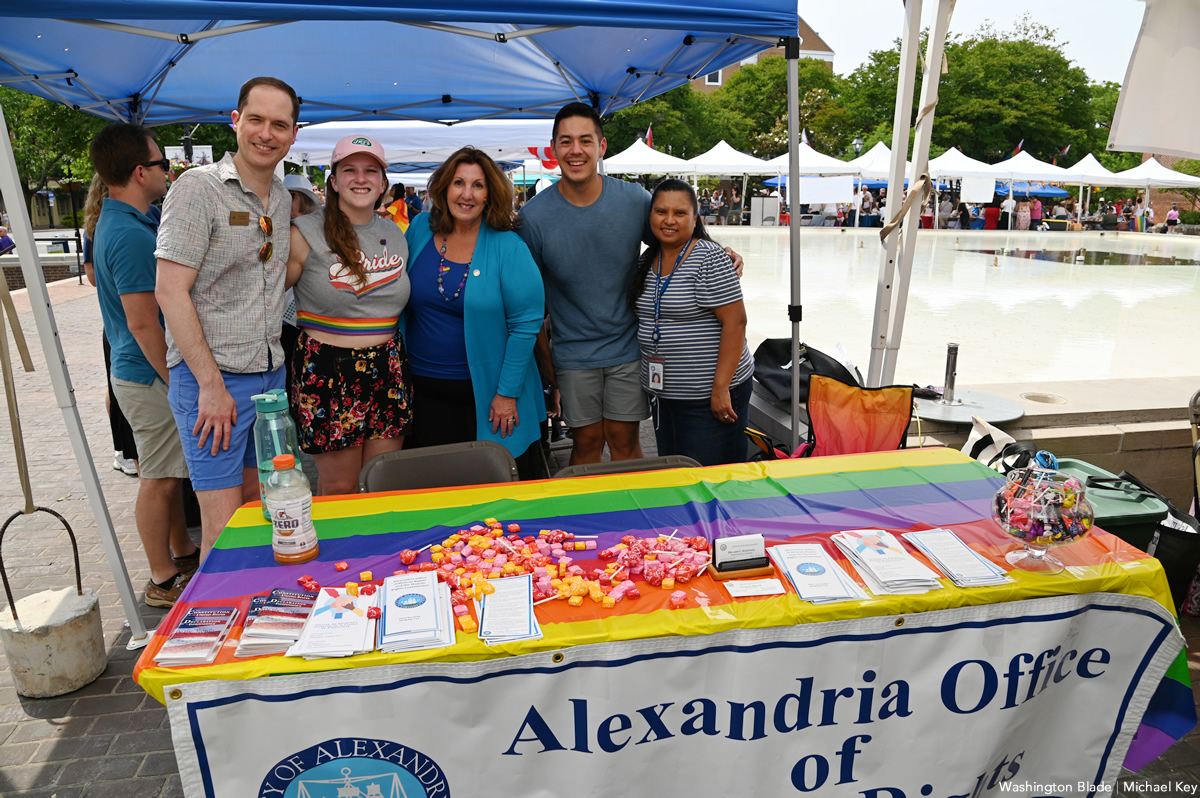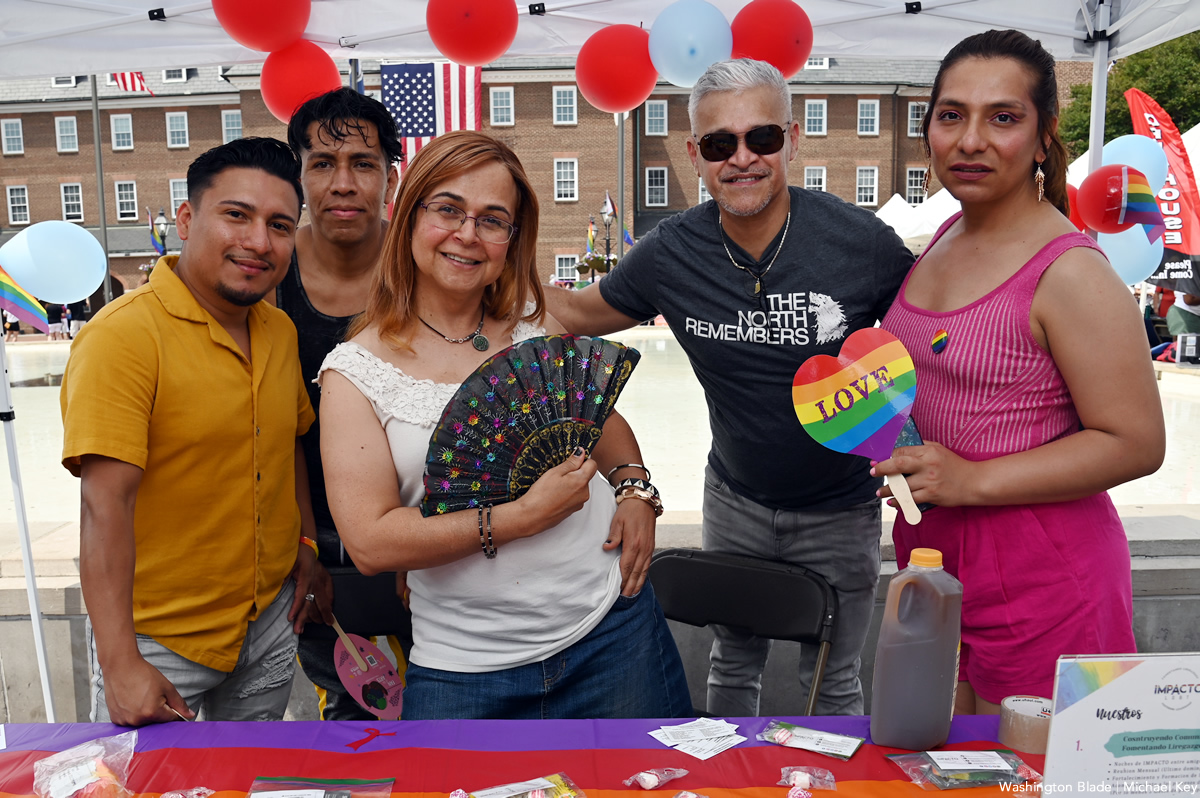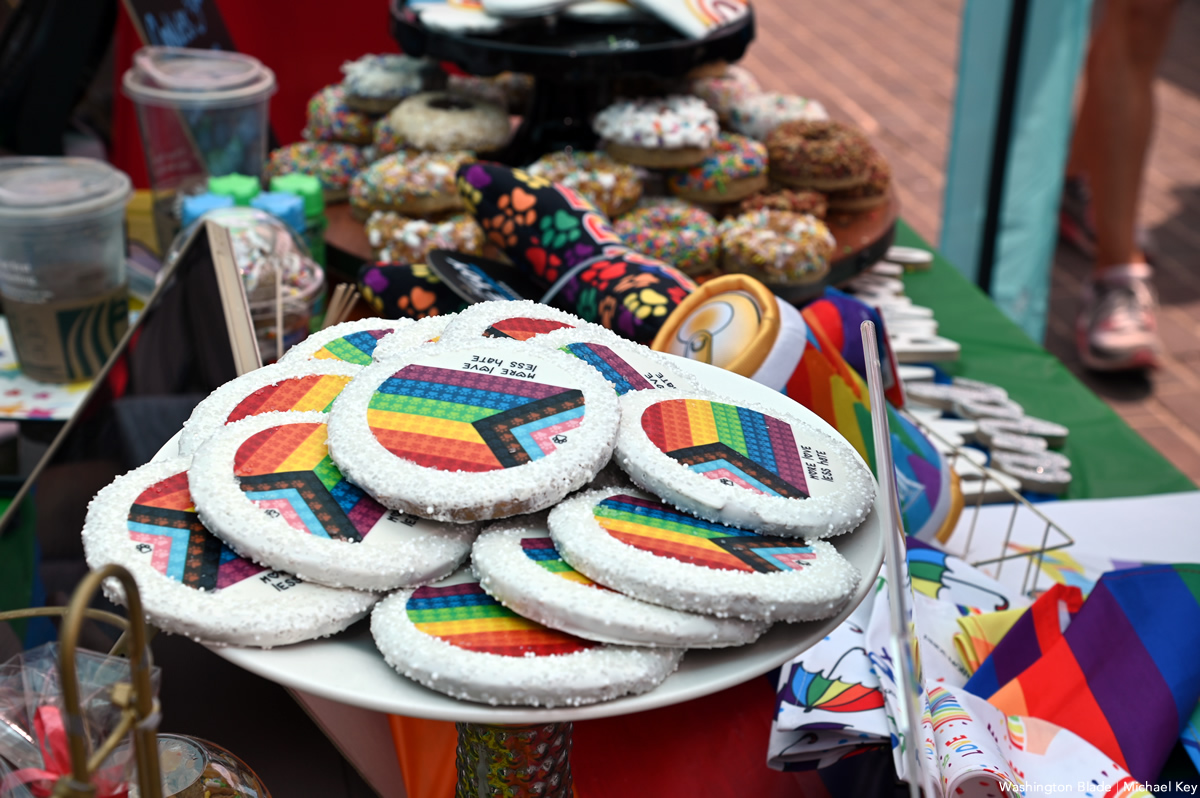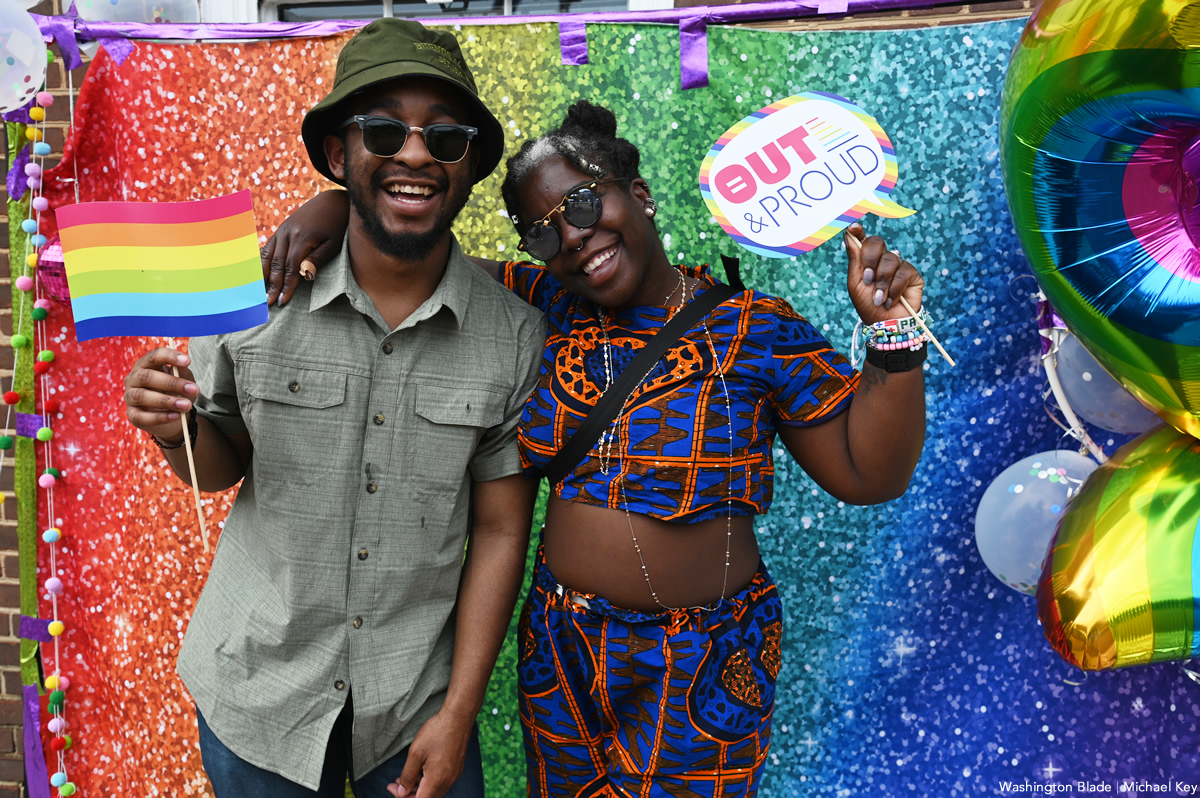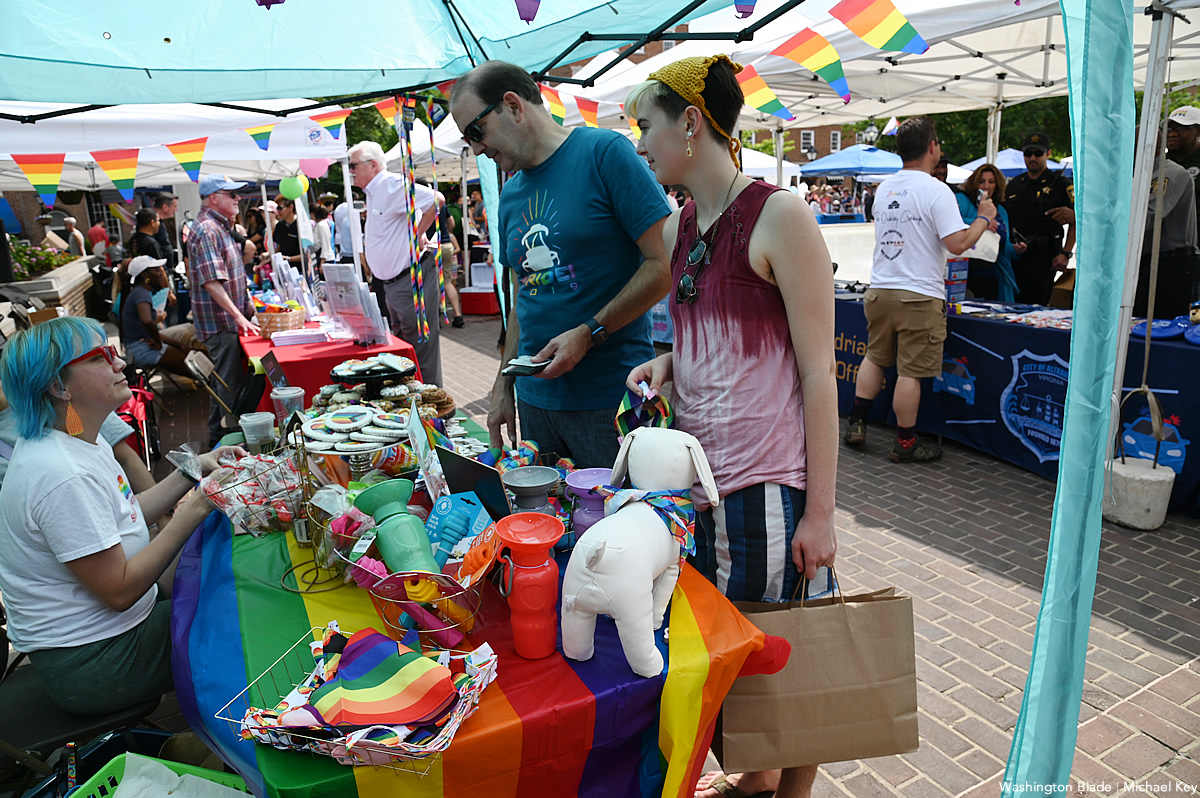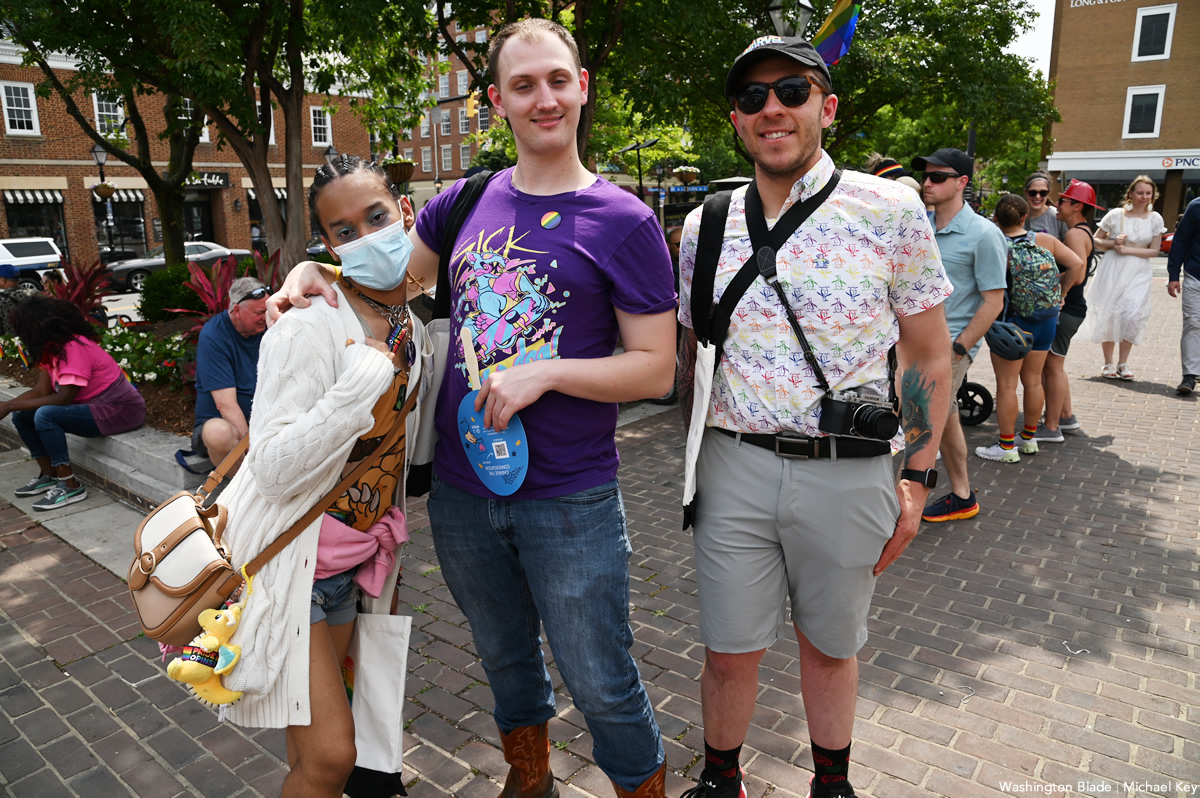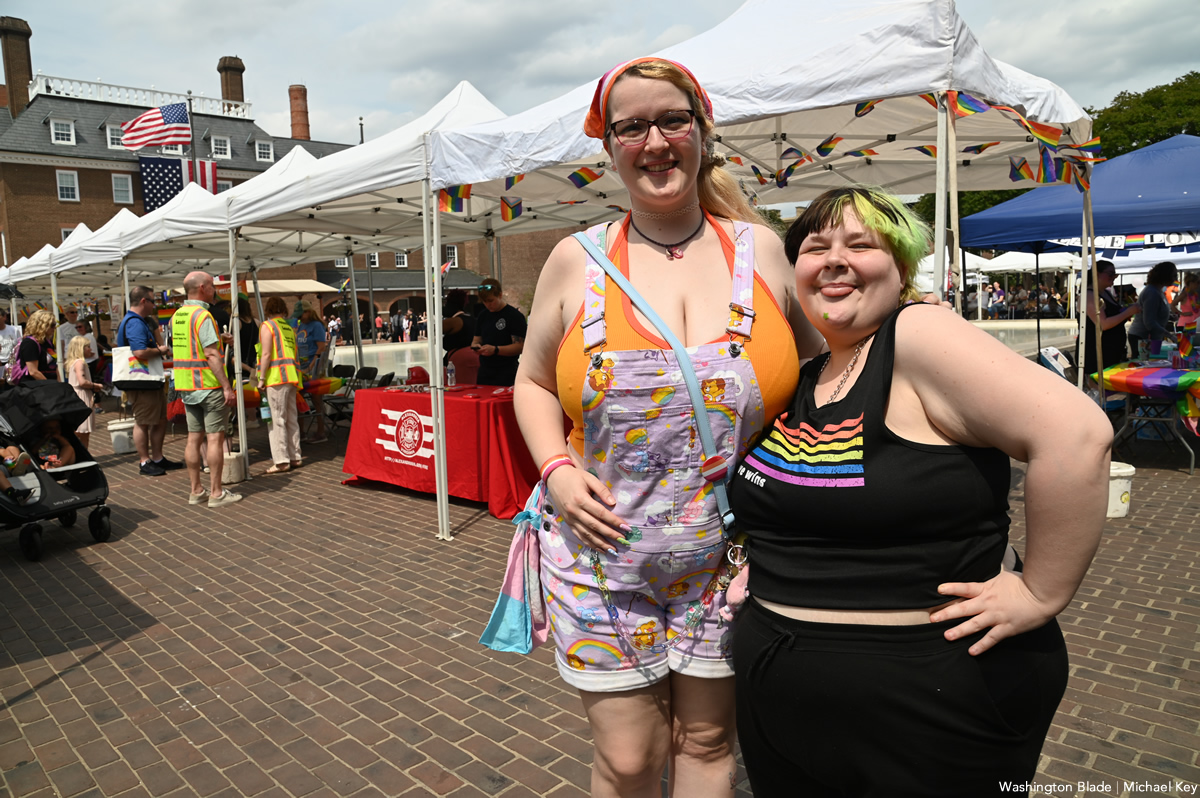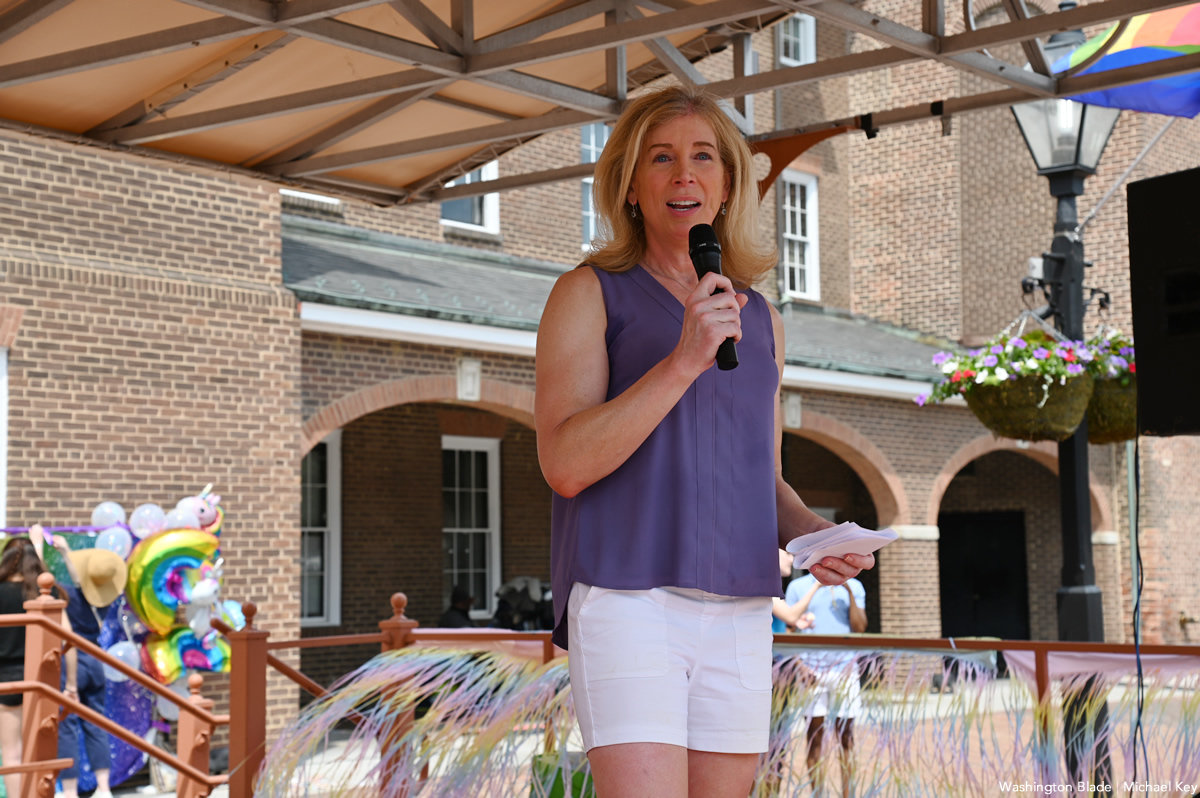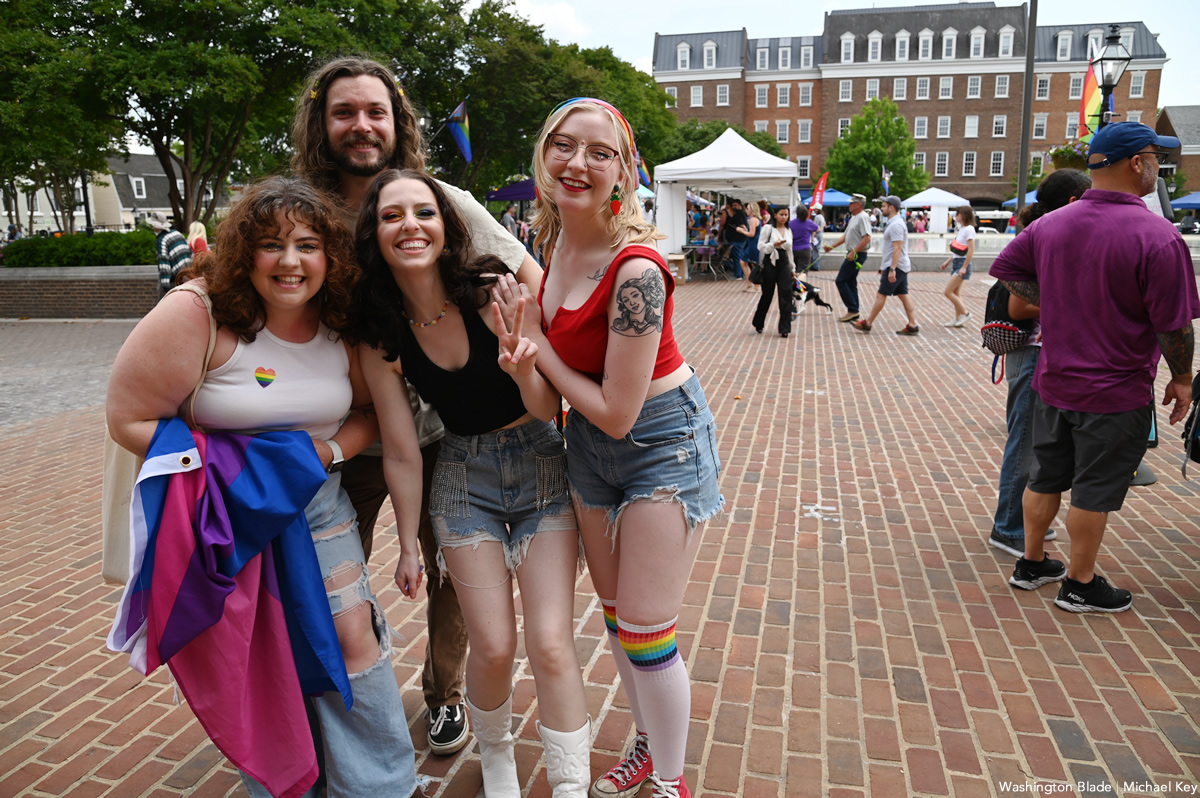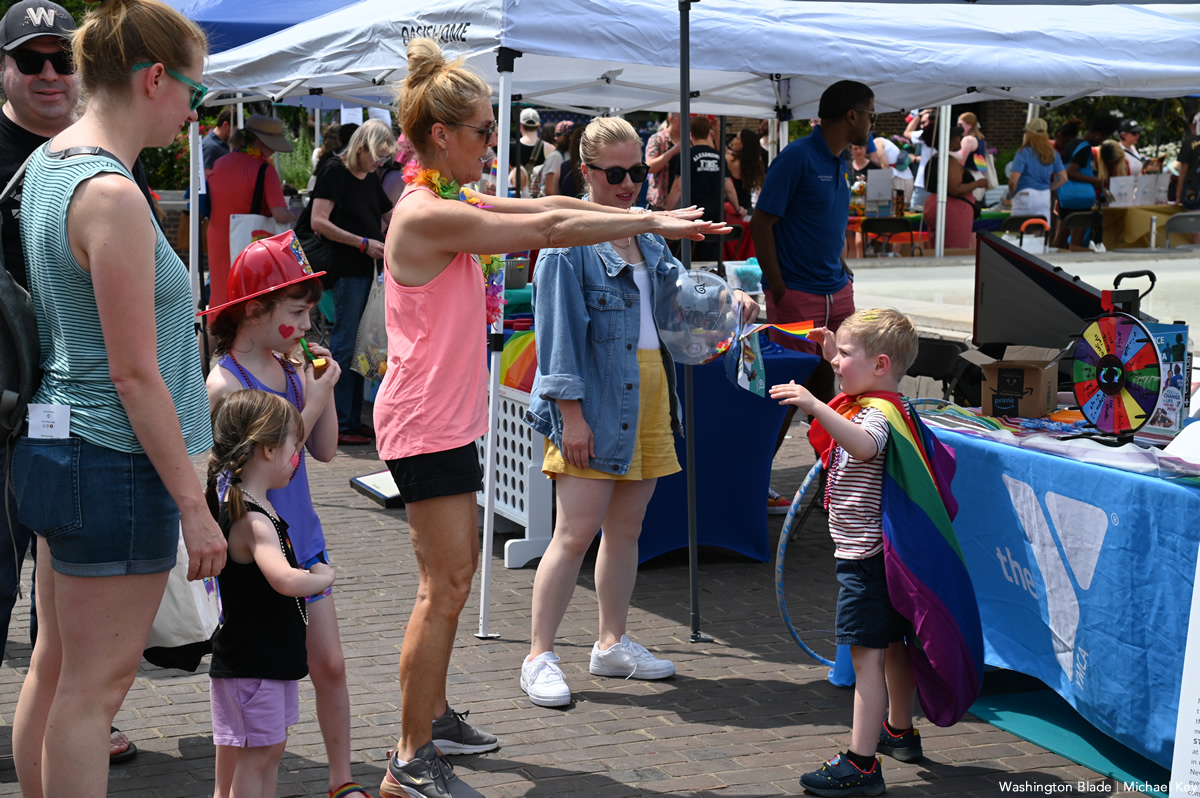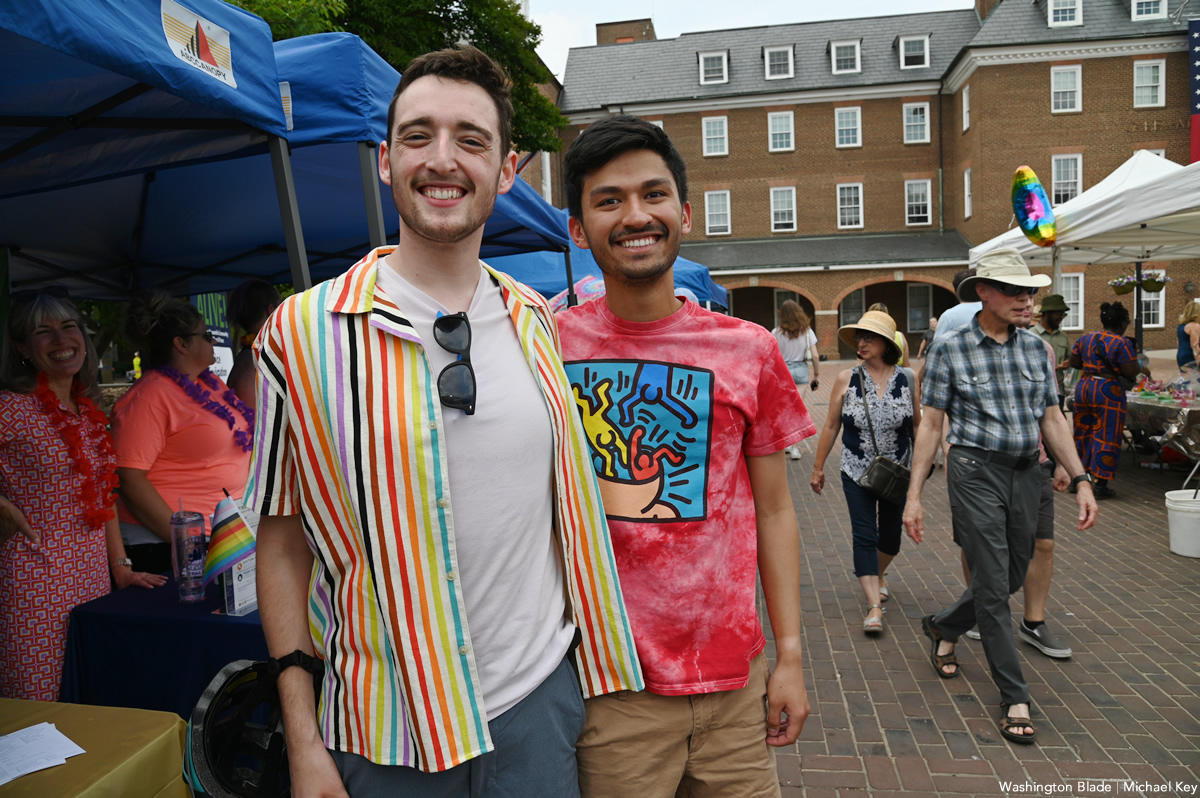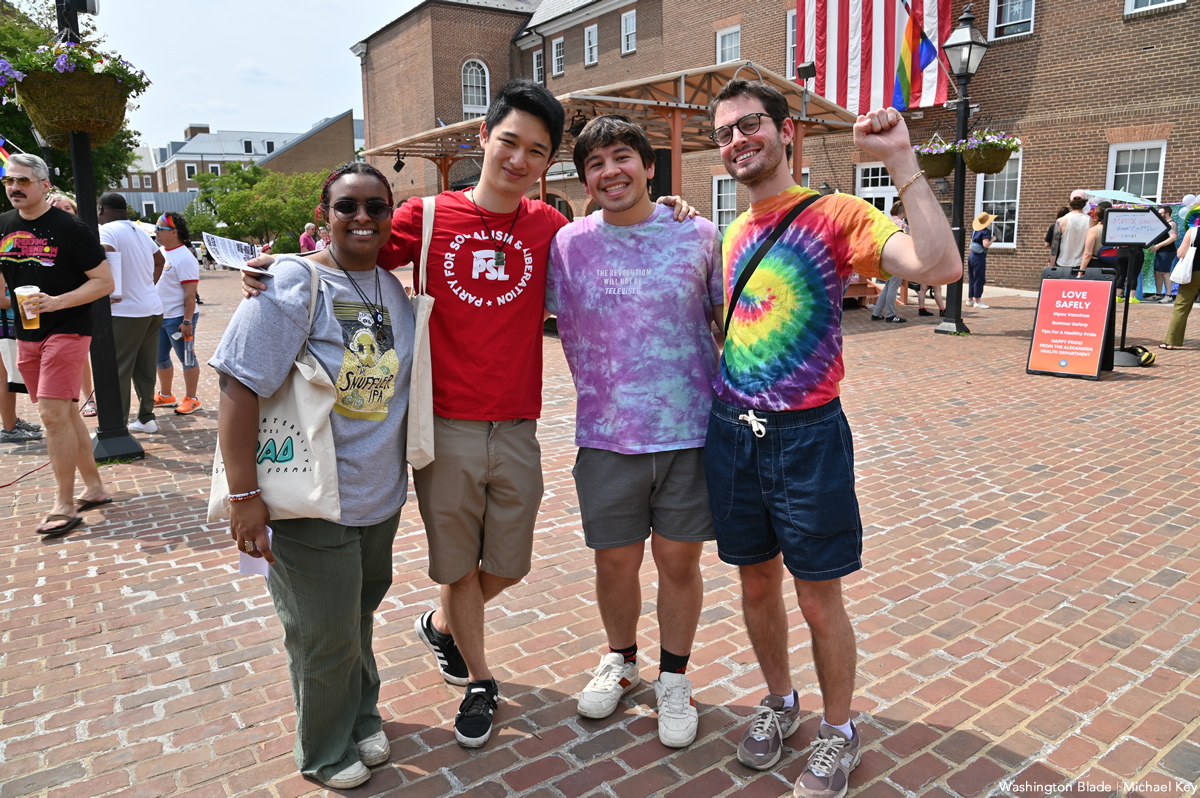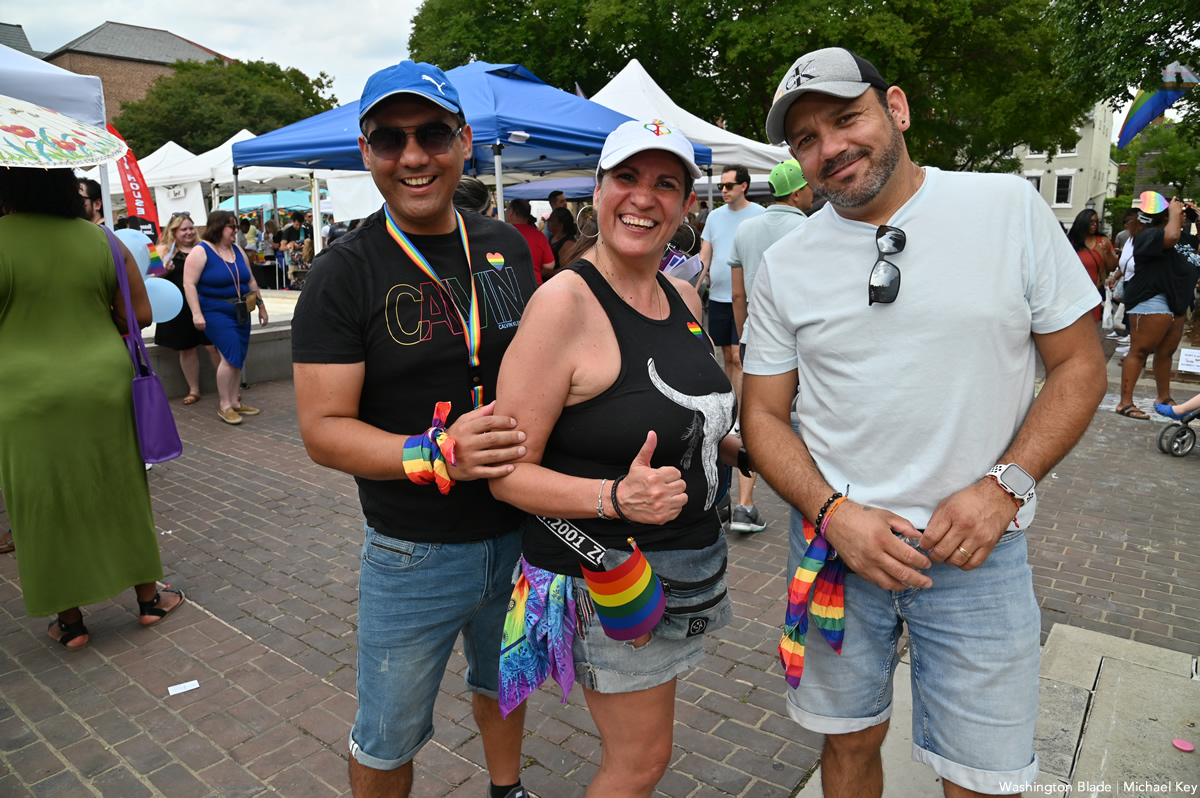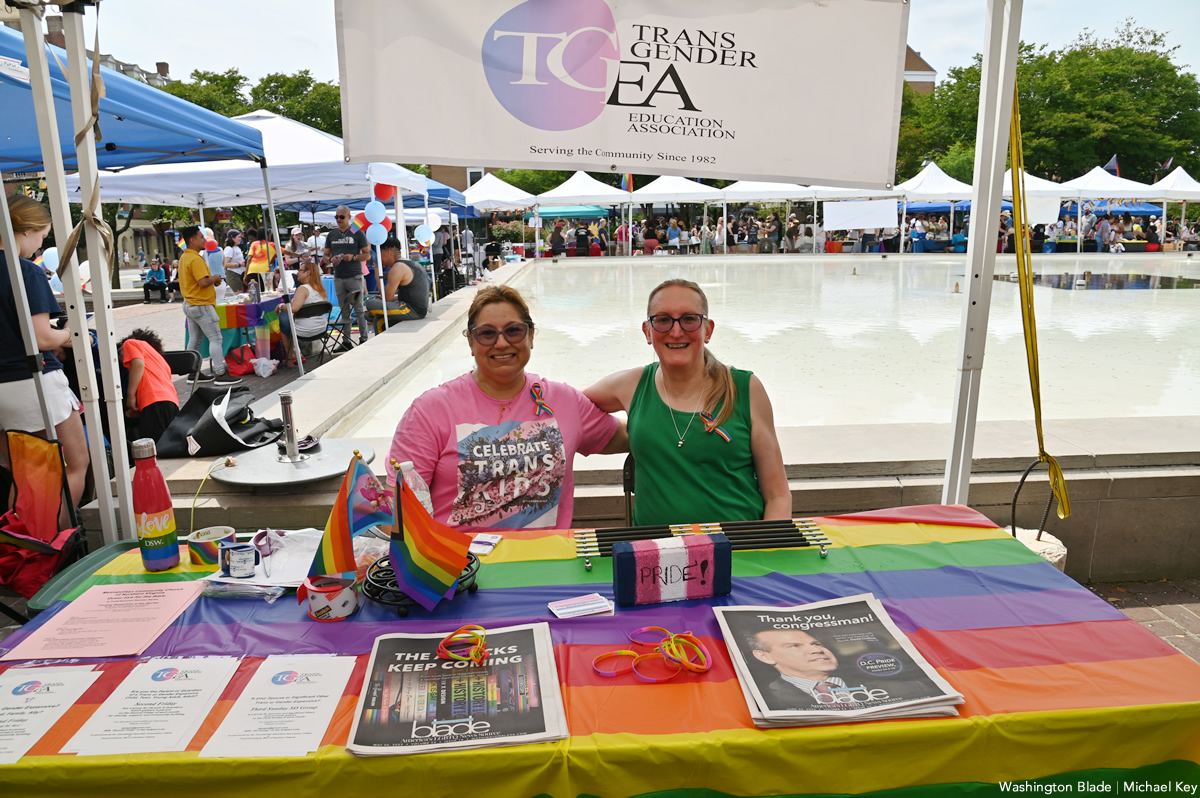 Covering Alexandria Pride for @WashBlade . #Pride #Pride2023 pic.twitter.com/bG0fJk24Lv

— Michael Patrick Key (@MichaelKeyWB) June 3, 2023