Kyrsten Sinema wins Arizona primary, major first as bisexual candidate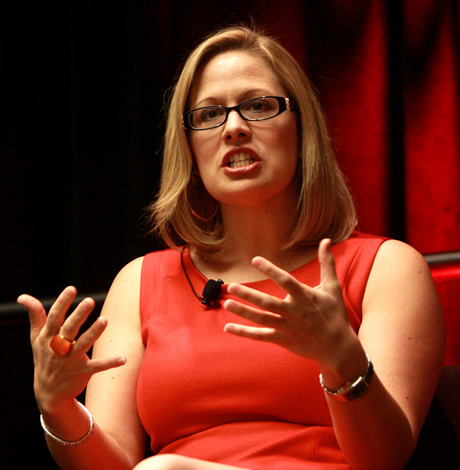 Arizona Rep. Kyrsten Sinema (D-Ariz.) achieved a significant victory on Tuesday in the Arizona primary when she became the first openly bisexual person to win a major party nomination to run for a U.S. Senate seat.
The Associated Press declared Sinema, a three-term member of Congress, the winner at 9:21 local time after polls closed in Arizona at 7 pm. Sinema was in a contest against Muslim progressive activist Deedra Abboud for the Democratic nomination to run for the open U.S. Senate seat in Arizona.
With 94 percent of precincts reporting, Sinema won 80.5 percent of the vote compared to the 19.5 percent won by Abboud, according to results from the New York Times.
The primary contest is to run for the seat being vacated by Sen. Jeff Flake (R-Ariz.), who announced he wouldn't seek another term in the U.S. Senate and remains outspoken with his own party against President Trump. (The other seat representing Arizona in the U.S. Senate after the death of John McCain will be filled by a interim replacement chosen by the Arizona governor and come up for a vote in the general election in 2020.)
As the only openly bisexual member of Congress and co-chair of the LGBT Equality Caucus, Sinema has taken the lead on LGBT issues during her time in Congress. Among other things, Sinema was a co-sponsor of the Equality Act, comprehensive legislation that would prohibit anti-LGBT discrimination in all areas of federal civil rights law and legislation against Trump's attempted ban on transgender service members.
Representing a moderate district in Congress, Sinema has taken votes in line with the Republican caucus that have angered progressive and LGBT activists. Sinema has never voted for House Minority Leader Nancy Pelosi (D-Calif.) as speaker, voted to delay implementation of the individual mandate in Obamacare and voted for a measure that would have inhibited Syrian refugees from coming to the United States.
Also revealed in the Arizona primary was the Republican opponent whom Sinema would face in the general election. The winner on the Republican side was Martha McSally, a former Air Force pilot who represents Arizona's 2nd congressional district in Congress.
Other candidates were Kelli Ward, a former member of the Arizona State Senate, and former Maricopa County Sheriff Joe Arpaio, who declared his candidacy after President Trump granting him a pardon for violating the law in his enforcement of immigration law.
McSally won 52.9 percent of the vote in the Republican primary, compared to the 28.2 percent won by Ward and the 18.9 percent won by Arpaio.
Although McSally has served in the U.S. House for only two terms, she has already cast at least one anti-LGBT vote. The Arizona Republican vote in favor of an amendment on the House floor introduced by anti-LGBT Rep. Vicky Hartzler (R-Mo.), which would have the barred from the U.S. military from paying for transition-related care for transgender people, including gender reassignment surgery.
McSally has also opposed interpreting Title IX of the Education Amendment of 1972 to require school to allow transgender kids to use the restrooms consistent with their gender identity, saying during a town hall early last year the matter is best handled at the local level.
In 2016, McSally was also one of the 33 Republicans in committee to vote in favor of an amendment to major defense authorization legislation that would have weakened President Obama's executive order against anti-LGBT workplace discrimination. Although the committee approved the amendment, it was later taken out in conference deliberations.
Annise Parker, CEO of the LGBTQ Victory Fund, said Sinema "shattered a lavender ceiling" in the primary, but the race against McSally will also be significant.
"This race is consequential not just for the Democratic party and for the LGBTQ community, but for all Americans who demand an end to the political divisiveness that Martha McSally embodies," Parker said. "An LGBTQ Senate candidate taking down an anti-LGBTQ opponent in a red state will be a defining moment in this year's rainbow political wave – and will further the evolution in how Americans view LGBTQ people and candidates."
Sinema wasn't the only LGBT candidate in a primary race on Tuesday night. Other LGBT candidates were in the fray in Arizona and Florida and had different results:
* In Florida's 18th congressional district, lesbian candidate and former State Department official Lauren Baer won the Democratic nomination over attorney Pam Keith by a 60-40 margin. Baer will face off against incumbent Rep. Brian Mast (R-Fla.) in the general election.
* Also in Florida, Donna Shalala, a former official with the Department of Health & Human Services during the Clinton, narrowly defeated openly gay State Rep. David Richardson for the Democratic nomination to run in Florida's 27th congressional district. Shalala will run against Maria Elvira Salazar in race to succeed retiring Rep. Ileana Ros-Lehtinen (R-Fla.) in Congress.
* In Arizona, gay candidate and former Arizona State Rep. Matt Heinz came up short in a bid to claim the Democratic nomination to run in Arizona's second congressional district against former U.S. Rep. Ann Kirkpatrick.
Federal judge blocks White House from ending Title 42
Advocacy groups say policy further endangered LGBTQ asylum seekers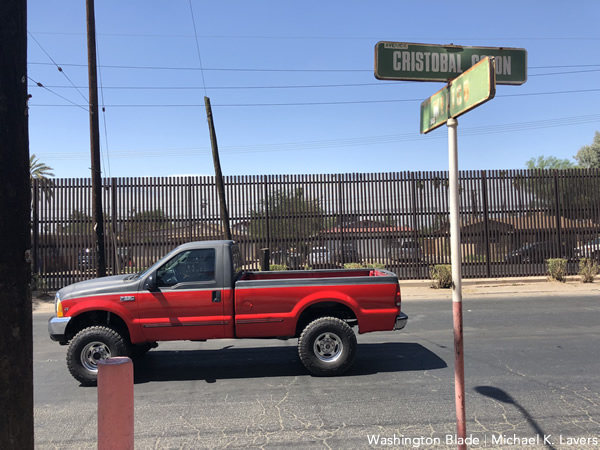 A Centers for Disease Control and Prevention rule that closed the Southern border to most asylum seekers and migrants because of the pandemic was to have ended Monday, but it remains in place after a federal judge blocked the Biden administration's plans to end it.
The White House last month announced it would terminate Title 42, a policy the previous administration implemented in March 2020.
U.S. District Judge Robert Summerhays in Louisiana on May 20 issued a ruling that prevented the Biden administration from terminating the Trump-era policy. White House Press Secretary Karine Jean-Pierre in a statement announced the Justice Department will appeal the decision, while adding the administration "will continue to enforce the CDC's 2020 Title 42 public health authority pending the appeal."
"This means that migrants who attempt to enter the United States unlawfully will be subject to expulsion under Title 42, as well as immigration consequences such as removal under Title 8 (of the U.S. Code)," said Jean-Pierre.
Advocacy groups and members of Congress with whom the Washington Blade has spoken since Title 42 took effect say it continues to place LGBTQ asylum seekers and other vulnerable groups who seek refuge in the U.S. at even more risk.
Oluchi Omeoga, co-director of the Black LGBTQIA+ Migrant Project, last month described Title 42 as a "racist and harmful policy." ORAM (Organization of Refuge, Asylum and Migration) Executive Director Steve Roth said Title 42 "put asylum seekers in harm's way in border towns and prevented them from seeking safety in the United States."
Title 42 was to have ended less than a month after five members of Congress from California visited two LGBTQ shelters for asylum seekers in the Mexican border city of Tijuana.
The Council for Global Equality, which organized the trip, in a tweet after Summerhays issued his ruling described Title 42 as a "catastrophe."
"The Biden administration cannot breathe a sign of relief until it's a matter of the past," said the Council for Global Equality on Saturday. "We remain committed to end Title 42."
#Title42 is a catastrophe — and the Biden administration cannot breathe a sigh of relief until it's a matter of the past. We remain committed to #EndTitle42. https://t.co/9EKJTiJzoV

— The Council for Global Equality (@Global_Equality) May 20, 2022
U.S. official meets with Brittney Griner
Consular visit took place on May 19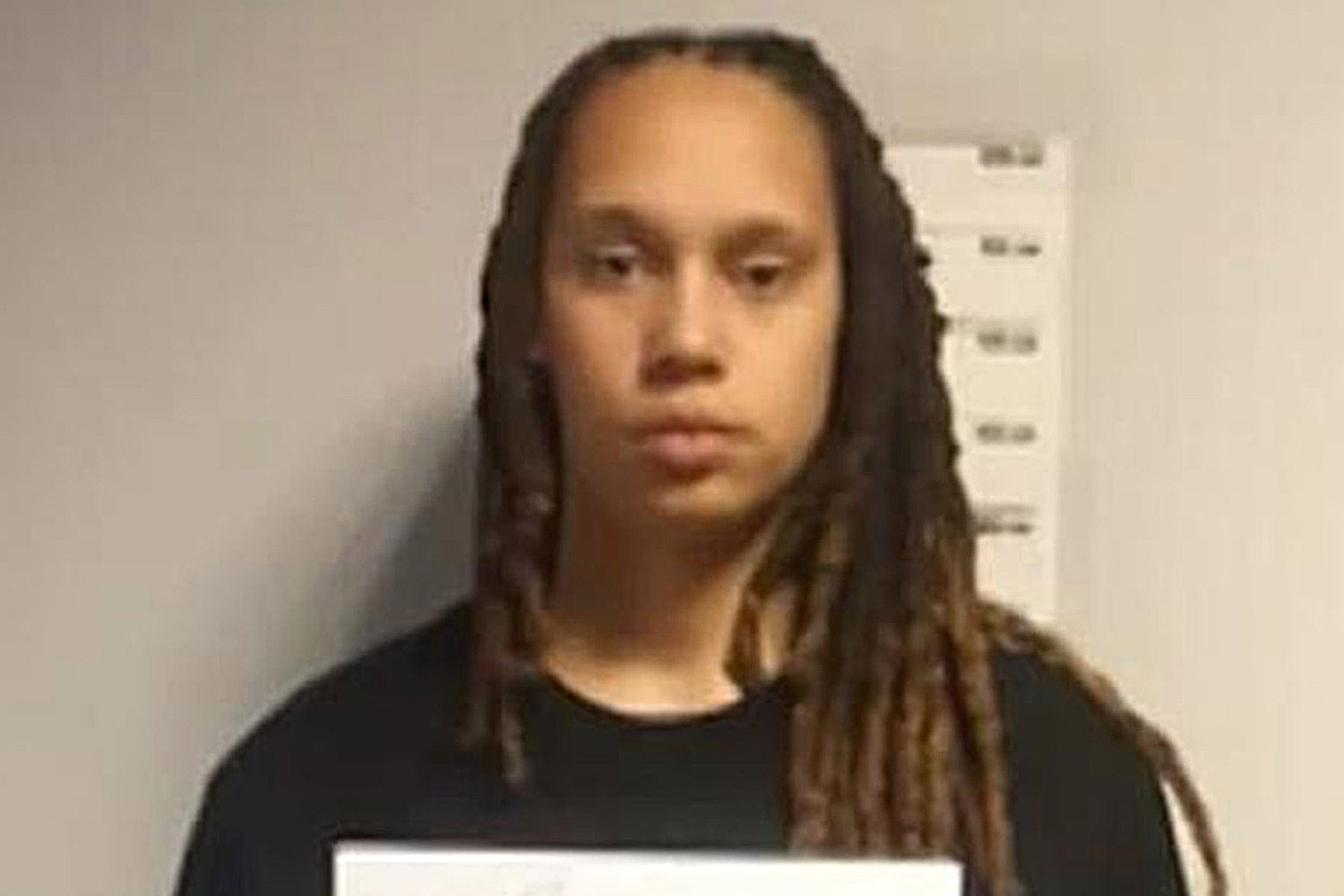 A U.S. consular official on May 19 visited detained WNBA star Brittney Griner in Russia.
State Department spokesperson Ned Price on Friday told reporters during a virtual briefing the officer "found her continuing to do as well as could be expected under these exceedingly challenging circumstances." The officer met with Griner two days after U.S. Ambassador to Russia John Sullivan said Russian officials had denied consular visits with her three times this month.
"Our message is a clear and simple one," said Price. "We continue to insist that Russia allow consistent and timely consular access to all U.S. citizen detainees. One-off visits are not sufficient, and we will continue to call on Moscow to uphold its commitments under the Vienna Convention for consistent and timely access as well."
Griner — a center for the Phoenix Mercury and a two-time Olympic gold medalist who is a lesbian and married to her wife — was taken into custody at Moscow's Sheremetyevo Airport in February. Russian officials said customs inspectors found hashish oil in her luggage.
The State Department has determined Russia "wrongfully detained" Griner.
A Russian court on May 13 extended her detention for another month. The Women's National Basketball Players Association, a union that represents WNBA players, has endorsed a petition that urges the Biden administration to "prioritize" Griner's release.
Secretary of State Antony Blinken spoke with Griner's wife, Cherelle Griner, on May 14.
U.S. announces more funding to fight HIV/AIDS in Latin America
Jill Biden made announcement on Saturday in Panama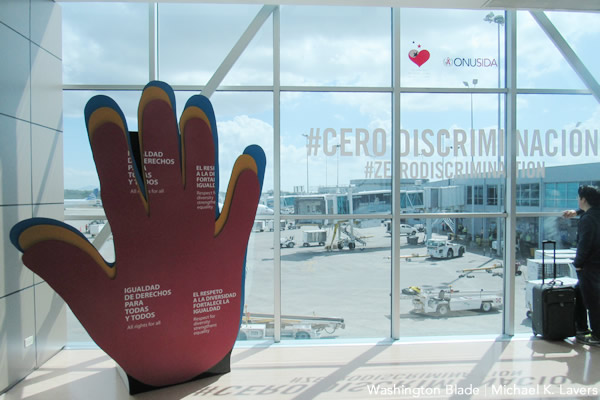 First lady Jill Biden on Saturday announced the U.S. will provide an additional $80.9 million to the fight against HIV/AIDS in Latin America.
Biden during a visit to Casa Hogar el Buen Samaritano, a shelter for people with HIV/AIDS in Panama City, said the State Department will earmark an additional $80.9 million for President's Emergency Plan for AIDS Relief-funded work in Latin America. A Panamanian activist with whom the Washington Blade spoke said LGBTQ people were among those who met with the first lady during her visit.
Pope Francis visited the shelter in 2019.
"I'm glad we have the opportunity to talk about how the United States and Panama can work together to combat HIV," said the first lady.
Michael LaRosa, the first lady's spokesperson, noted Panama will receive $12.2 million of the $80.9 million in PEPFAR funding.
"This funding, pending Congressional notification, will support expanded HIV/AIDS services and treatment," said LaRosa.
UNAIDS statistics indicate an estimated 31,000 Panamanians were living with HIV/AIDS in 2020. The first lady's office notes the country in 2020 had the highest number of "newly notificated cases of HIV/AIDS" in Central America.
The first lady visited Panama as part of a trip that included stops in Ecuador and Costa Rica.
The Summit of the Americas will take place next month in Los Angeles. The U.S. Agency for International Development and PEPFAR in April announced they delivered more than 18 million doses of antiretroviral drugs for Ukrainians with HIV/AIDS.