Gay candidate Chris Pappas prevails in N.H. congressional primary
N.H. executive takes Dem nomination to run for Carol Shea-Porter's seat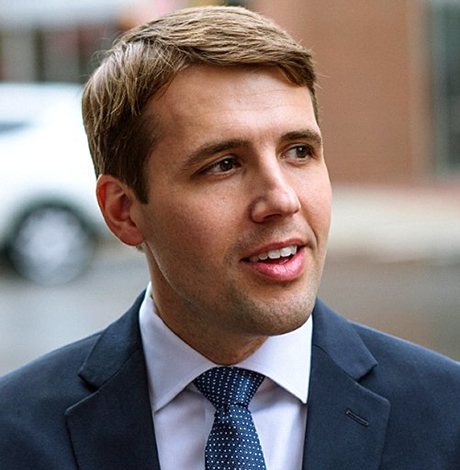 Pappas claimed a plurality of 42.4 percent of the vote in the bid for the Democratic nomination to represent New Hampshire's 1st congressional district in Congress. The Associated Press declared Pappas the winner of the primary at 9:05 pm.
Pappas, who has served as a member of New Hampshire's executive council since 2013, is running to replace Rep. Carol Shea-Porter (D-N.H.), who had announced she won't seek election for another term in Congress.
Among Pappas' competitors in in the crowded 11-way primary was Levi Sanders, the son of Sen. Bernie Sanders (I-Vt.). The senator is popular in New Hampshire and beat Hillary Clinton in the New Hampshire 2016 presidential primary.
In a Q&A with the Washington Blade in May, Pappas made opposition to President Trump a key component of his campaign message, saying he'd work to confront him as a member of Congress.
"The America we know is more kind, tolerant, and more decent than the America that Donald Trump is seeking to create," Pappas said. "We have to stand up loudly and clearly and make it known that we are going to fight for the values that make this country great. We are going to fight to stem the tide of corruption in our political system, fight for folks who work hard in life to make their American Dream a reality, and start putting the people of this country first."
Among the LGBT organizations that had endorsed Pappas were the Equality PAC, the political action committee for LGBT House members, and the LGBTQ Victory Fund. The Human Rights Campaign had yet to endorse Pappas at the time of primary.
Annise Parker, CEO of the LGBTQ Victory Fund, said in a statement her organization believes Pappas will faithfully represent the voters of New Hampshire upon his election to Congress in November.
"Democratic primary voters are demanding authentic, values-driven leaders who prioritize policies over politics – and they found that leader in Chris," Pappas said. "He was born and raised in the district, is a fierce advocate for fairness and equality, and will fight tirelessly to push forward policies that advance those principles. We need change in Washington, and a November victory for Chris is critical to securing a pro-equality majority in the next U.S. Congress."
The winner of the Republican nomination for the congressional race was Eddie Edwards, a Navy veteran who was formerly chief of police for the town of South Hampton and director of the New Hampshire Liquor Commission Enforcement Division. Edwards was endorsed by the Trump administration and former New York City Mayor Rudy Giuliani.
Political observers have rated the New Hampshire's 1st congressional district as leaning towards Democrats. With the Democratic nomination in hand and the expectation of a "blue" wave in November, Pappas' chances of claiming victory are good, but not guaranteed.
Gay candidate Chris Pappas prevailed Tuesday night in New Hampshire's congressional primary, setting himself up for a chance to become the first out member of Congress from the Granite State.
LGBTQ and intersex communities in Pakistan forge ahead
Colonial-era criminalization law remains in place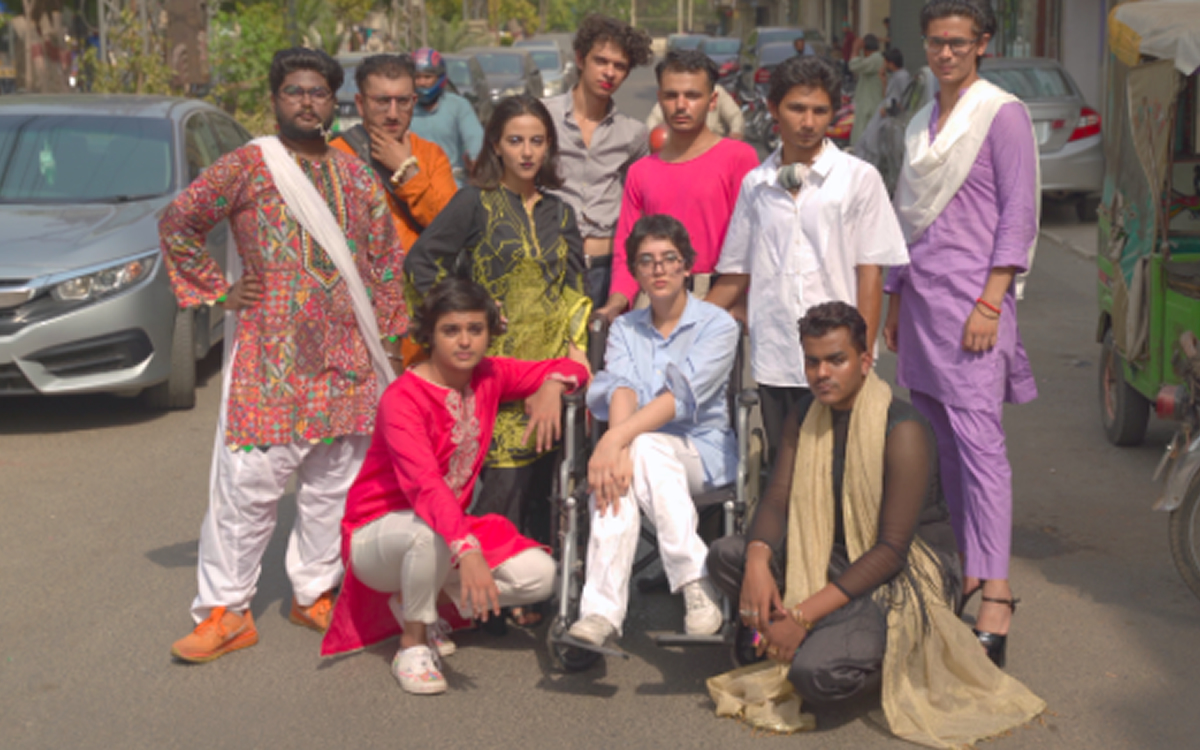 Pakistan is a country that is notorious for its human rights violations, and the LGBTQ and intersex community is one of the most vulnerable groups in the country. Despite the challenges, the community is fighting for their rights and slowly making progress.
Since homosexuality is illegal in Pakistan, the LGBTQ and intersex community is often forced into hiding. This makes it difficult to estimate the size of the community, but it is thought that there are tens of thousands of LGBTQ and intersex people living in Pakistan. Many of them live in wealthy areas of Karachi, the country's largest city, without fear, as do community members in similar parts of Pakistan.
The community, however, continues to face many challenges in Pakistan. They experience discrimination and violence both from individuals and the government.
In 2018, for example, the Pakistani government passed a law under Section 377 of the country's colonial-era penal code that made same-sex marriage punishable by up to 10 years in prison. Homosexuality remains criminalized in Pakistan.
In addition to the criminalization of LGBTQ and intersex Pakistanis, the community also continues to face discrimination and violence that family members often perpetuate.
Many LGBTQ and intersex people face verbal, emotional and even physical abuse from their families due to societal and religious pressures. This can lead to them dropping out of school or foregoing higher education altogether.
Discrimination in the workplace and education system forces many LGBTQ and intersex Pakistanis to remain in the closet, and those who are out often cannot find work or continue their education. Access to health care — including testing and treatment for sexually transmitted diseases and infection — is an ongoing challenge.
A law that permits transgender people to legally change the gender on their national ID cards and other official documents, allows them to vote and bans discrimination based on gender identity in employment, health care, education and on public transportation took effect last year. Pakistan's Supreme Court in 2009 ruled in favor of recognizing trans people as a third gender on identity cards. Discrimination against trans Pakistanis remains pervasive in spite of these advances.
Pakistan's LGBTQ and intersex rights organizations fight for change
Some of the country's LGBTQ and intersex advocacy groups organizations are based in Lahore, but most of them are in Karachi.
Pakistan's first gay rights organization was founded in Lahore in 1994. There are now more than 20 groups that are working to spread awareness and understanding about the LGBTQ and intersex community.
O, also known as O Collective, was founded in Lahore in March 2009 by activists dedicated to the protection of the rights of sexual minorities, specifically LGBTQ and intersex people. They are committed to the education and support of queer communities, sexual minorities, and their families and friends. O provides a safe space for the community to meet and discuss issues such as sexual health and legal rights.
The Naz Health Alliance is a public health NGO that works with the government and other stakeholders to provide technical assistance to public health programs, conduct research, provide capacity building, advocate for policy changes and social inclusion, and create awareness regarding the sexual health and human rights of MSM (men who have sex with men) and transgender communities.
The group also works towards building a healthy and inclusive society by addressing social exclusion faced by the MSM and transgender community. Qasim Iqbal founded the Naz Health Alliance in 2011.
Uzma Yaqood founded the Forum for Dignity Initiatives in 2013.
FDI is a research and advocacy organization that aims to improve the lives of sexual and gender minorities in Pakistan through education, health and other social services that are sensitive to their respective identities. The organization works to ensure women, young people and trans individuals are able to live their lives without fear.
Jannat Ali — who describes herself as an "artivist" — is the executive director of Track T, a trans rights organization that is based in Lahore.
Her organization in 2018 organized Pakistan's first-ever trans Pride parade that nearly 500 people attended. The country's first-ever Pride parade — which violence marred — took place in Karachi the year before.
Ali in March 2021 launched a program with episodes on Instagram and YouTube. She is the first openly trans person to host her own show in Pakistan.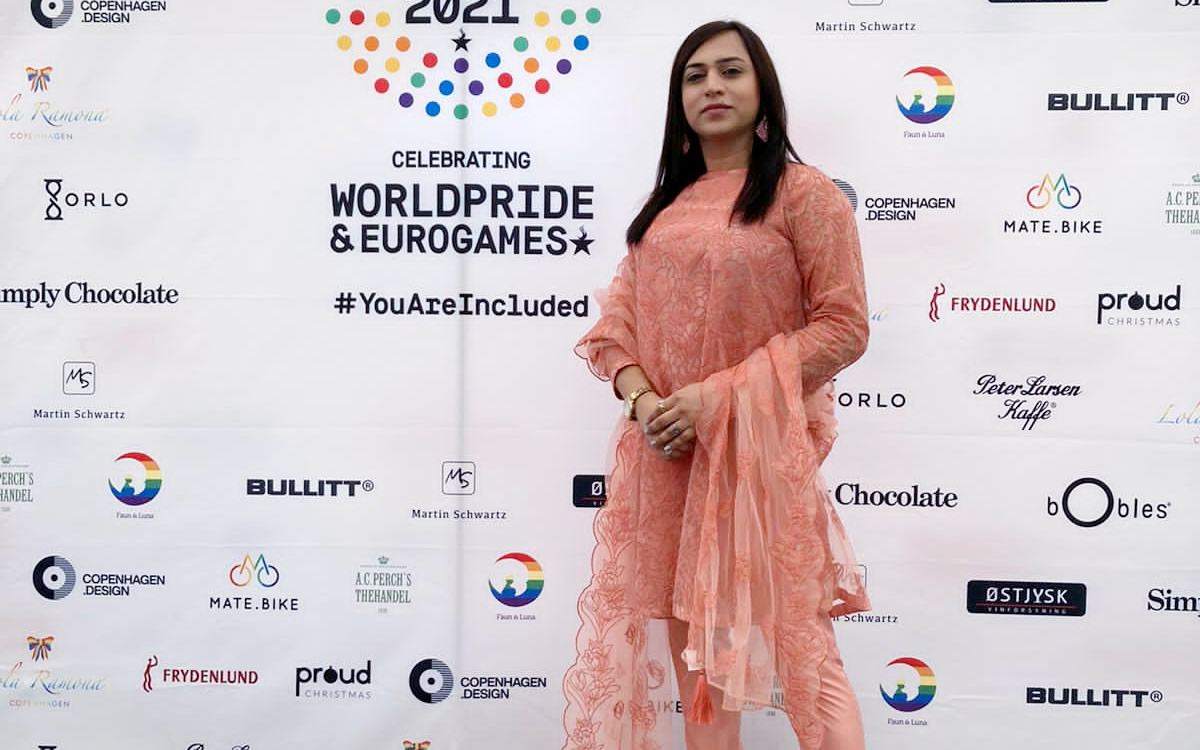 Hussain Zaidi is a recent Swarthmore College graduate who has worked tirelessly to ensure trans people can access public health care in Pakistan. Zaidi spoke with the Washington Blade about how Pakistani's view LGBTQ and intersex communities and what can be done to ensure their safety.
"LGBTQ+ communities are typically seen as communities adopting a Western framework for sexuality that is incongruent with the cultural norms within Pakistan," said Zaidi. "There is an indigenous culture in Pakistan where queerness and trans bodies can thrive, but our conception of this cultural praxis and way removed from global narratives of LGBTQ+ freedom and self-autonomy."
Zaidi added "labels for the LGBTQ+ community are considered illegitimate and propaganda arguing that Pakistani individuals on the queer/trans spectrum are coopting identities oriented towards Western frameworks and lenses."
"Even within communities that would be considered LGBTQ+, we see people rejecting the LGBTQ+ framework and instead arguing for the acceptance of local, indigenous praxis of transness and queerness," added Zaidi. "So overall the social landscape of LGBTQ+ rights is complex and intersectional, with the perception of the label differing based on what class, status, educational level and background the Pakistani acting as the perceiver comes from."
Zaidi said safety for LGBTQ and intersex Pakistanis "starts first by doing the work to understand how communities in Pakistan want to represent themselves in broader Pakistani culture."
"Practicing the construction of systems of protection for LGBTQ+ allied people requires a culturally sensitive and community-informed approach," said Zaidi. "Often foreign organizations providing aid and support expect programming to revolve around terminologies and ideas that are globally accessible and originated from/digestible by the West. Due to this, the important work of understanding how to support existing communities in establishing and advocating for their identities and rights goes ignored or under-prioritized."
"By understanding what existing communities want, a community-informed strategy to safely advocate for LGBTQ+ aligned people can be implemented that also doesn't put the community itself at risk in any way," added Zaidi. "There are not many organizations doing work of this nature, due to the level of public censorship and policing that is arranged by dissenting opponents to the LGBTQ+ framework. By guaranteeing basic systems of protection and safety, we can expect the number of people and organizations committed to supporting variant sexual and gender identities to increase."
U.S., German embassies support LGBTQ, intersex activists
The U.S. Embassy in Pakistan works to raise awareness and understanding of LGBTQ and intersex issues and people in the country.
It organizes community and educational events to build connections and support among LGBTQ and intersex Pakistanis and works to fight discrimination and oppression based on sexual orientation or gender identity. The embassy, which is located in Islamabad, the Pakistani capital, in 2011 hosted an LGBTQ and intersex event.
"Mission Pakistan works to strengthen and support the LGBTQI+ community," tweeted the embassy on May 17, which is the International Day Against Homophobia, Biphobia and Transphobia. "We strive every day to ensure the human rights of the LGBTQI+ community are respected and protected from oppression. We continue to press for full equality."
The German Embassy in Karachi in 2021 also hosted an event for queer Pakistanis.
Wanda Alston Foundation chosen as Casa Ruby receiver
Judge approves move at recommendation of D.C. Attorney General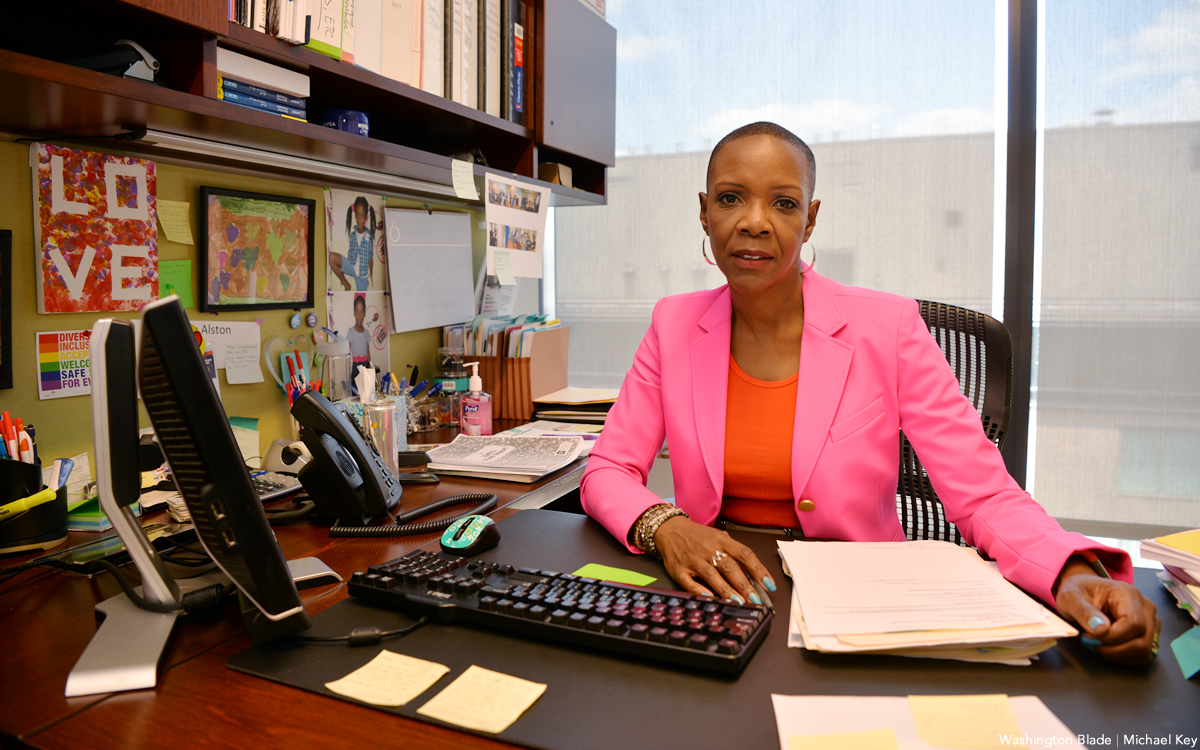 A D.C. Superior Court judge on Friday, Aug. 12, appointed the Wanda Alston Foundation as the city's receiver for the LGBTQ community services center Casa Ruby in a role in which the Alston Foundation will assume full control over Casa Ruby's operations and finances.
Judge Danya A. Dayson stated in an order she issued at 2:27 p.m. on Friday that she appointed the Alston Foundation for the receivership role at the recommendation of the Office of the D.C. Attorney General, which asked the judge to place Casa Ruby in receivership in a court motion filed on Aug. 3.
Founded in 2008, the Wanda Alston Foundation provides housing and support services for D.C. homeless and at-risk LGBTQ youth ages 18 to 24 and advocates for expanded city services for LGBTQ youth, according to a statement on its website.
During a virtual court hearing on Thursday, Aug. 11, Dayson approved the AG office's request to place Casa Ruby under receivership. During the hearing, Adam Gitlin, chief of the AG office's Public Integrity Section, announced that the AG office had two organizations under consideration for the Casa Ruby receiver – the Alston Foundation of D.C. and the Baltimore-based LGBTQ services organization Safe Haven, which has announced it planned to open a facility in D.C.
Gitlin asked the judge if the AG's office could have one more day to make a final decision on which of the two groups should be named as the Casa Ruby receiver, and Dayson granted his request.
Among those who spoke at the Aug. 11 hearing was June Crenshaw, the Wanda Alston Foundation's executive director. Crenshaw told the judge her organization has long supported the mission of Casa Ruby and it was prepared to do all it could to continue that mission in its role as receiver.
In a seven-page order issued on Aug. 12 approving the AG's recommendation that the Alston Foundation be appointed as receiver, Dayson restated her earlier findings that the AG's office provided sufficient evidence that a receivership was needed. Among other things, she pointed to the AG office's allegations that Casa Ruby and its founder and former executive director Ruby Corado violated the District's Nonprofit Corporations Act.
"The District alleges in its petition that Defendant violated the Act by failing to maintain a lawfully constituted Board of Directors, failing to maintain control and oversight of the Corporation; permitting Ruby Corado, the executive director, to have exclusive access to bank and PayPal accounts held in the name of, or created to benefit, Casa Ruby; and permitting Corado to expend hundreds of thousands of dollars of nonprofit funds without Board oversight and for unknown reason," Dayson stated in her order.
"Accordingly, it is on this 12th day of August 2022 hereby ORDERED that the District's motion for appointment of a receiver is GRANTED, and it is FURTHER ORDERED that until further order of this court, the Wanda Alston Foundation, Inc., 1701 Rhode Island Avenue, N.W., 2nd Floor, Washington, D.C. 20036 (the "Receiver"), is hereby appointed as Receiver," Dayson declared.
Dayson stated in her Aug. 12 order that she has "hereby lifted" her Aug. 3 order granting the AG office's request that Casa Ruby's bank accounts and all financial assets be frozen. The Aug. 12 order states that the receiver will now have full control over the bank accounts and Casa Ruby assets.
But the judge adds in her latest order, "Notwithstanding the lifting of the August 3, 2022, freezing Order, Ruby Corado shall not regain access to the affected accounts."
In addition, Dayson "further" states in her Aug. 12 order that Casa Ruby's "trustees, directors, officers, managers, or other agents are hereby suspended and the power of any directors or managers are hereby suspended. Such persons and entities shall have no authority with respect to Casa Ruby's operations or assets, except to the extent as may hereafter be granted by the Receiver."
The order concludes by directing the receiver to prepare a written report to the court by Sept. 13, 2022, on these issues:
• Assessment of the state of Casa Ruby's assets and liabilities
• Identification of potential D.C. grant funds that could still be accessed if Casa Ruby met the grant requirements and how Casa Ruby could meet those requirements
• Determine whether Casa Ruby can pay outstanding financial obligations, including but not limited to employees, landlords, and vendors
• A recommendation regarding whether Casa Ruby's Board should be reconstituted, and it should resume providing services, or instead whether Casa Ruby should be dissolved in an orderly manner pursuant to D.C. Code.
Corado also spoke at the Aug. 11 virtual hearing through a telephone hookup. Among other things, she said she does not oppose the appointment of a receiver.
But Corado disputed the AG office's allegations against her and Casa Ruby, claiming the group's financial problems that resulted in its shutdown of most Casa Ruby programs were caused by the D.C. government's decision to discontinue many but not all city grants providing funding for Casa Ruby.
In its court filings, the AG's office has disputed Corado's claims, saying the city grant funds for many of Casa Ruby's programs were suspended or discontinued because Casa Ruby failed to comply with the grant requirements that all city grantees are obligated to comply with.
"The mission of the Wanda Alston Foundation is to eradicate homelessness and poverty for LGBTQ youth between ages 18 and 24, the group states on its website. The statement adds that the Alston Foundation seeks to accomplish that mission by advocating for LGBTQ youth by "providing programs including housing, life skills training, case management services, linkages to medical care and mental health care and other support services, support in staying and returning to school, and employment support."
Another gay couple assaulted in D.C. in suspected hate crime
Two men holding hands when hit from behind by group of attackers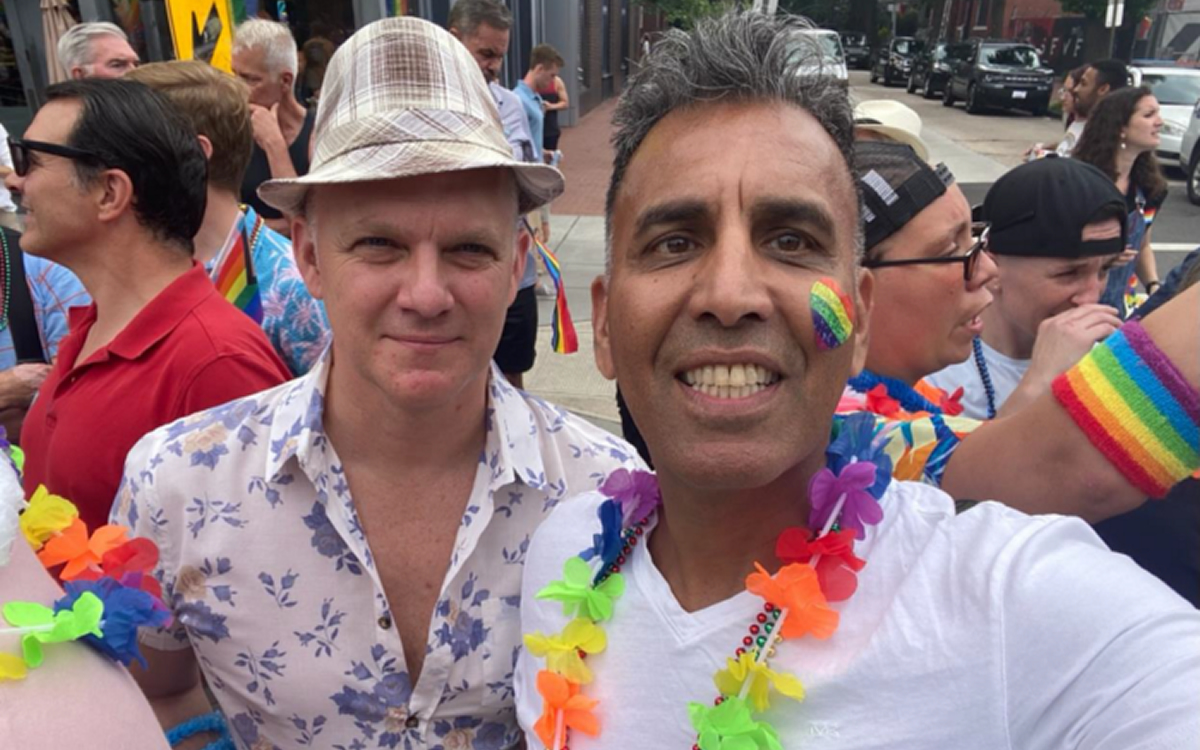 A gay male couple informed the Washington Blade this week that they were assaulted by a group of young men on June 17, at least of one of whom shouted the word "faggots," while the couple was holding hands walking home on the 1500 block of T Street, N.W. a few doors away from their house.
One of the two men suffered a broken jaw and fractured thumb when two or three of the attackers punched and kicked him in the head and face after knocking him to the ground, according to a D.C. police report that lists the incident as a suspected anti-gay hate crime.
The incident took place about six weeks before another gay male couple was attacked and punched in the head and face by a group of young males appearing in their late teens as at least one of them shouted "monkeypox faggots." The incident occurred on Aug. 7 along the 1700 block of 7th Street, N.W. in the Shaw neighborhood as the men were walking to a nearby bus stop.
D.C. police, who have released photos of two suspects in the Aug. 7 incident and a photo of one suspect in the June 17 case, say no arrests have been made in either of the cases but both cases remain under active investigation.
The two victims in the June 17 case identified themselves as J.P. Singh, Professor of Global Commerce and Policy at George Mason University, and Charles D. "Chuck" Johnson Jr., CEO and President of the Aluminum Association industry trade organization. They initially identified themselves in a little-noticed article about the incident that they wrote and published on June 23 in the blog Medium in which they also posted a photo of themselves.
"We, JP and Chuck, are a middle-age interracial gay couple," the two wrote in the article. "We have been together for nearly 27 years, and live in a gay neighborhood in Washington, DC. On Friday, June 17, while walking back from the gym at 10 p.m. and holding hands, a group of young African American men assaulted us on our street," the two wrote.
Their article goes on to explore issues surrounding racial justice and crime, and the possible impact of the Black Lives Matter movement on police response to crime, including anti-LGBTQ hate crimes, among other related issues.
"Assaults like ours open wounds in our society around race and LGBTQ issues," they state in the article. "Through writing this article, we want to emphasize context and healing, and not encourage racialized ways of thinking that we associate with divisive tactics."
Singh told the Blade the incident began on T Street, N.W., steps away from their house and in front of the house of gay D.C. Advisory Neighborhood Commissioner Kyle Mulhull. He said a group of the attackers approached him and Johnson from behind and the couple didn't see the attackers until they were struck with punches.
"Before we knew it, I heard Chuck yell," Singh said. "And when I turned to him, I felt a punch on my ear."
According to Singh's account, the attackers ran toward 15th Street and Johnson ran after them presumably to be able to inform police of their location, with the intent that the attackers could be apprehended.
But Singh said that another group of attackers emerged from an alley and appeared to have joined the first group and began assaulting Johnson again. The D.C. police report says officers responding to a 911 call from Johnson arrived on the scene when Victim 1, who was Johnson, was observed at the intersection of 15th and U Streets, N.W.
"The officers observed that Victim 1 was bleeding from his mouth as a result of the assault," the report says. The report says the officers call the D.C. Fire and Emergency Medical Services Department for assistance.
"Victim 1 stated that he and Victim 2 were walking eastbound in the 1500 block of T St., N.W. when 4 to 8 suspects approached from behind and assaulted them with punches," the report continues. "Victim 1 stated that at least one of the suspects yelled homophobic slurs at him as the assault was perpetrated.
Singh said he accompanied Johnson to the emergency room where he was treated and underwent surgery two days later to treat his jaw, which was broken in two places. Singh said Johnson was also treated for a fractured thumb.