FALL ARTS 2018 MISC. EVENTS: Trixie, AC2, Joey G. on fall D.C./Baltimore event slate
Some events — galas, benefits, stand-up acts, etc. — don't fit in our other fall arts categories. We gathered up all the miscellany here!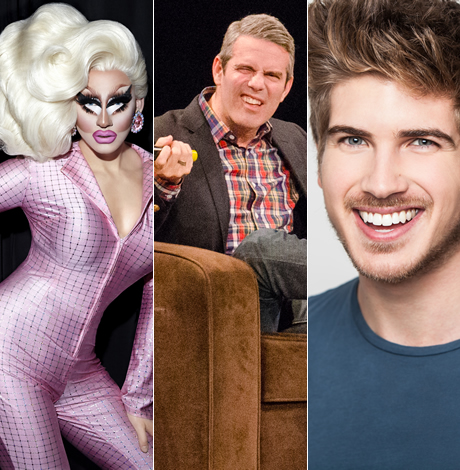 Get your calendar out! If no URL is given, search for the event on Facebook for details.
Whitman-Walker has its 40th Anniversary Gala on Saturday, Sept 22 at 6:30 p.m. at the Marriott Marquis (901 Massachusetts Ave., N.W.). Tickets are $400 at wwhgala.org.
"Rayceen, Fix Me Up!" single women's mixer is Thursday, Sept. 20 at Shaw Library (meeting room on lower level) at 6 p.m. Other events slated for fall include Rayceen's Reading Room (Sept. 24), "Art All Night with Rayceen" (Sept. 29), "The Ask Rayceen Show: Meet the Candidates" (Oct. 3), "Rayceen, Fix Me Up! poly mixer" (Oct. 25), "Sexy Seventh Season Finale" (Nov. 7), "Rayceen, Fix Me Up! pre-holiday mixer" (Nov. 15). Details at tockify.com/tr.media/agenda.
The D.C. Weirdo Show presents "Weirdos for Life! a Benefit for Trans Lifeline" on Friday, Sept. 21 at 9 p.m. at the Bier Baron Tavern (1523 22nd St., N.W.). To honor National Suicide Prevention Month, this month's Weirdo show is dedicated to the personal stories of performers who live with and manage mental illness featuring RIN (bellydancer), Coryn Rose (spoken word), Phoenix King (drag) Dr. Torcher (fire performer, Leigh Crenshaw (stand-up comedy) and more. Trans Lifeline is a peer-support hotline for trans people. Tickets are $15 in advance or $20 at the door. Details at dcweirdoshow.com.
D.C. Fellaz Entertainment presents Fall Fling Day Party for the Grown & Sexy on Saturday, Sept. 22 at 4 p.m. at Nipsey's Restaurant & Grill (5753 Crain Highway, Upper Marlboro, Md.). Tickets are $5 before 6 p.m. or $10 after.
Richmond: This is Me! Pride Party is Saturday, Sept. 22 at Browns Island in Richmond, Va. Details at vapride.org.
Celebrate Heroes of Child Justice is Sunday, Sept. 23 at 2:30 p.m. at Georgetown University Hotel & Conference Center (3800 Reservoir Rd., N.W.) for Child Justice, Inc., a local non-profit dedicated to child welfare. Out singer Johnny Mathis will perform. Tickets are $200.
Issue Advocacy Day on Capitol Hill closes out the OUT on the Hill event and Leadership Summit of the National Black Justice Coalition on Wednesday, Sept. 26. Details at nbjc.org.
Baltimore Comic-Con 2018 is Sept. 28-30 at the Baltimore Convention Center (1 W. Pratt St., Baltimore). 
The Atlantic States Leather Contest is Sept. 28-29 at Grand Central Nightclub (1001 N. Charles St., Baltimore). Tickets range from free-$59.
"Voices Up: Stories Across LGBT Generations," a live storytelling event, is Saturday, Sept. 29 at 7 p.m. at the Duke Ellington School of the Arts (3500 R St., N.W.). It's free.
The fifth annual Northern Virginia Pride Festival is Saturday, Sept. 29 from 11 a.m.-8 p.m. at Bull Run Special Events Center in Centreville, Va. Details at novapride.org.
"AC2: an Intimate Evening with Anderson Cooper and Andy Cohen" is Saturday, Sept. 29 at 9 p.m. at the Warner Theatre (513 13th St., N.W.). Tickets are $75-125.
Rainbow Families has its fall Maybe Baby fall classes starting on Sunday, Sept. 30 at 2 p.m. at Whitman-Walker Health (1525 14th St., N.W.). The five-class series runs through Nov. 11. Details at rainbowfamilies.org.
Dan Savage's Very Best of HUMP! mini-tour comes to the Black Cat (1811 14th St., N.W.) Oct. 4-5 featuring favorites from previous HUMP! festivals, which feature adults films that celebrate all body types and sexualities. Details at humpfilmfest.com/best-of-hump.
IMLB 2018: International Mr. Leather Bear is Oct. 5-7 at the Lord Baltimore Hotel (20 W. Baltimore St.). Full details at baltimore.org.
Rainbow Families Family Camp is Oct. 5-7 at Camp Tockwogh in Worton, Md. Details at rainbowfamilies.org.
Baltimore Black Pride 2018 is Oct. 5-7.
Out actor/singer/YouTuber Joey Graceffa brings his "Eden Tour" to Rams Head Live Baltimore (20 Market Pl.) on Saturday, Oct. 6 at 7 p.m. Tickets start at $38.50 at axs.com.
Capital Pride's Music in the Night is Monday, Oct. 8 at the Hamilton (600 14th St., N.W.). Tickets range from $19.75-39.75. 
The seventh annual Chefs for Equality event (an HRC benefit) is Tuesday, Oct. 9 at Washington National Cathedral at 6:30 p.m. Tickets are $200. Details at chefsforequality.org.
The Wanda Alston House has its 10th anniversary celebration on Wednesday, Oct. 10 at 6:30 p.m. at AJAX DC (1011 4th St., N.W.). Tickets are $200. Details at wandaalstonfoundation.org.
LGBTQ Domestic Violence Town Hall is Thursday, Oct. 11 at 6 p.m. to be moderated by Rayceen Pendarvis at the Reeves Center (2000 14th St., N.W.).
The Highwaymen Hot Jock Night is Thursday, Oct. 11 at 9 p.m. at the D.C. Eagle (3701 Benning Rd., N.E.) at 9 p.m.
SMYAL has a National Coming Out Day Dance for ages 13-24 on Friday, Oct. 12 at 7 p.m. at Eastern Market North Hall (225 7th St., S.E.). Details at smyal.org.
VIDA Fitness has its Thrive 5k 2018 on Saturday, Oct. 13 at 8 a.m. at Hains Point. Details at vidathrive5k.com.
Team D.C.'s Fall Casino Night is Saturday, Oct. 13 at Buffalo Billiards (1330 19th St., N.W.). Details at teamdc.org.
The SMYAL Fall Brunch is Sunday, Oct. 14 at 10:30 a.m. at the Marriott Marquis (901 Massachusetts Ave., N.W.) Tickets are $250 at one.bidpal.net/smyal.
Trixie Mattel, winner of "RuPaul's Drag Race: All Stars," brings her "Now With Moving Parts Tour" to Rams Head Live (20 Market Pl., Baltimore) on Monday, Oct. 15 at 8 p.m. Tickets are $38.50 at axs.com.
Out actress/comedian Lily Tomlin plays the Kennedy Center (2700 F St., N.W.) on Wednesday, Oct. 17. Tickets are $39-129. She got the Honors there in 2014.
The Washington Blade has its 17th annual Best of Gay D.C. readers' poll awards presented by Absolut on Thursday, Oct. 18 at Pitchers D.C. (2317 18th St., N.W.).
Drag Queen Bingo for the BARCS Animal Shelter is Thursday, Oct. 18 at 7 p.m. at the Points South Latin Kitchen in Baltimore (1640 Thames St.).
The Gay Men's Chorus of Washington has "Ropeburn 2: Guardians of Equality" on Thursday, Oct. 18 at at SAX (734 11th St., N.W.). "Drag Race" season eight vet Dax ExclamationPoint will hostess and perform. A cosplay show and contest will be held. Tickets are $80. 
CTRL presents "Blackout: a Britney Album Celebration" on Saturday, Oct. 20 at 10 p.m. at U Street Music Hall (1115 U St., N.W.). Tickets are $10.
The Dupont Circle Citizens Association has its 51st annual house tour on Sunday, Oct. 21 from noon-5 p.m. Details at dupontcirclehousetour.org.
"RuPaul's Drag Race: Werq the World" tour comes to the Lincoln Theatre (1215 U St., N.W.) on Tuesday, Oct. 23 with Aquaria, Asia O'Hara, Eureka, Kameron Michaels, Bob the Drag Queen, Kim Chi and Violet Chachki. Michelle Visage hosts. Tickets are $49-160 at ticketfly.com.
The Walk & 5K to End HIV 2018 is Saturday, Oct. 27 at 7 a.m. (check-in) kicking off and ending at Fredom Plaza (Pennsylvania Ave. and 13th streets, N.W.). The 5k begins at 9:15. The walk begins at 9:20. Post-race activities start at 10. Details at walktoendhiv.org.
"Miss Adams Morgan 31: SHEroes & Villains a Marvelous D.C. Affair" is Saturday, Oct. 27 at 6 p.m. at the Washington Hilton (1919 Connecticut Ave., N.W.).
"The Bentzen Ball Comedy Fest: Getting Curious Live with Jonathan Van Ness" ("Queer Eye"), a podcast taping, is Saturday, Oct. 27 at the Lincoln Theatre (1215 U St., N.W.) at 6 p.m. Tickets are $32 at ticketfly.com.
The BYT Bentzen Ball Comedy Festival with Tig Notaro and Friends is Sunday, Oct. 28 at the Lincoln Theatre (1215 U St., N.W.). Tickets are $25 at ticketfly.com.
The 32nd annual High Heel Race is Tuesday, Oct. 30 on 17th Street, N.W.
The D.C. Center has its 13th annual Fall Reception on Thursday, Nov. 1 at 6 p.m. at GALA Hispanic Theatre (3333 14th St., N.W.). The event will celebrate 25 years of Reel Affirmations, a local LGBT film festival. Tickets are $75 ($50 for seniors and students). 
HIPS has its 25th anniversary reception on Friday, Nov. 2 at 6:30 p.m. at the Whittemore House (1526 New Hampshire Ave., N.W.). Tickets are $75. Details at hips25th.com.
Out comedian Wanda Sykes plays the Strathmore on Saturday, Nov. 3 at 7:30 p.m. Tickets are $35-115. 
Casa Ruby presents Solutions Conference 2018 on Friday, Nov. 9 from 10 a.m.-4 p.m. at 7530 Georgia Ave., N.W. The Honorees Dinner will be held at 8 p.m. Details at casaruby.org.
D.C. Metro Circle of Friends has "A Masquerade Ball," a benefit for the Wanda Alston Foundation, on Saturday, Nov. 10 at 8 p.m. at Martin's Crosswinds Ballroom (7400 Greenway Center Dr., Greenbelt, Md.). Tickets are $75. Call 915-224-5844 for information.
Out comedian Emma Willmann plays the Drafthouse Comedy Theater (1100 13th St., N.W.) on Saturday, Nov. 10 at 7 and 9 p.m. Tickets are $20 at drafthousecomedy.com.
The annual Wreath Laying for LGBT Veterans is Sunday, Nov. 11 at noon at Congressional Cemetery (1801 E St., S.E.), sponsored by Flowers on 14th and Mr. Henrys. The ceremony is held at the grave of Technical Sergeant Leonard Matlovich in the LGBT section of the cemetery.
"Bad & Beaujolais: a Beaujolais Nouveau Day Celebration," the D.C. Center's Women's Party is Thursday, Nov. 15 at 7 p.m. at the HRC Equality Center (1640 Rhode Island Ave., N.W.). 
Annapolis Pride presents a drag brunch at Rams Head on Stage (33 West St., Annapolis, Md.) on Saturday, Nov. 17 at 11:30 a.m. 
The 18th annual Transgender Day of Remembrance is Tuesday, Nov. 20 at Metropolitan Community Church of Washington (474 Ridge St., N.W.). at 5:30 p.m.
Blade's summer closing party set for Sept. 17 in Rehoboth
Benefits journalism scholarship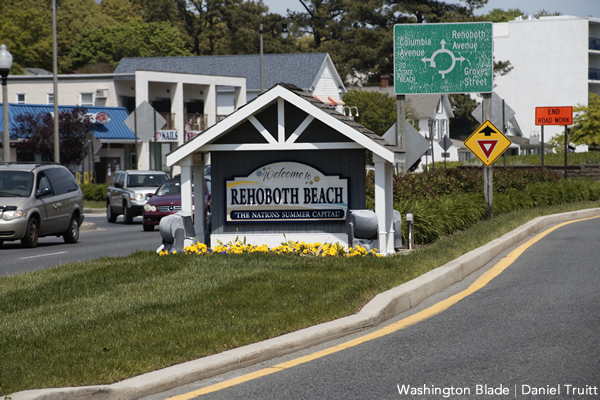 The Washington Blade's 15-year tradition of hosting a summer kickoff party in Rehoboth Beach was disrupted due to COVID restrictions. In lieu of that May event, the Blade is hosting a summer closing party on Friday, Sept. 17 at 6 p.m. at The Pines (56 Baltimore Ave., Rehoboth Beach, Del.).
Tickets are $20, which includes two drinks and appetizers. The event benefits the Blade Foundation's Steve Elkins Memorial Journalism Fellowship, a 12-week program in which an LGBTQ student journalist covers stories of interest to Delaware's queer community each summer.
All COVID safety protocols will be followed, including a requirement that attendees furnish proof of vaccination to gain entry.
If you are unable to attend you can make a donation to the Blade Foundation at BladeFoundation.org. Sponsors of the event include Delmarva Power and The Pines.
Rehoboth to close out summer with SunFest
Series of events to replace long-running Sundance due to pandemic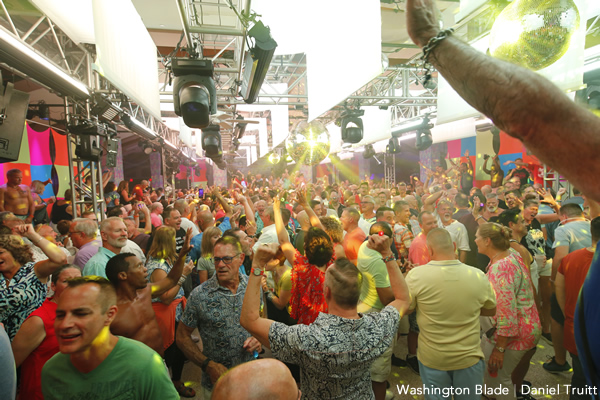 SunFest will feature a week of live performances, dances, and a live auction, sponsored by non-profit LGBTQ+ center CAMP Rehoboth.
The weeklong festival runs from Aug. 29 to Sept. 5 and is a change from the annual SunDance that CAMP Rehoboth has sponsored since 1988. This transformation began last year when the event was forced to go digital due to the coronavirus and the in-person events scheduled this year are important, according to development director and co-coordinator of SunFest Anita Broccolino.
"We love that community feel and the in-person makes all the difference in the world for us. Not being able to do it last year just reminded everyone how important we all are to one another," Broccolino said. "I think that bringing back these events this year is just huge for us and it will be extra celebratory as a result."
The festival begins with a 5k race and online auction opening on Sunday. Monday night features a give-back event at Iron Hill Brewery while Tuesday's agenda is still to be determined, said Broccolino. Diego's will host a Studio 54 give-back dance party on Wednesday and Thursday is the Port 251 women's give-back.
Live performances featuring the Skivvies, Randy Harrison and Diane Huey are scheduled for Friday night and Jennifer Holiday will follow with a performance on Saturday night, both at the Rehoboth Beach Convention Center. The festival closes out Sunday with auction pick-ups and Fun in the Sand and Sun, according to the CAMP Rehoboth website.
This event is also important to the organization's contributions to the community, said Broccolino.
"The essential services we provide for free to the community, which is a huge amount of health and wellness activities, as well as arts programming, a lot of youth programming and the community counts on us for those things. We never stopped during COVID, we made as much as we could virtual, but we took quite a hit not being able to raise those funds and awareness of the programs," Broccolino said. "We invite the entire community to come celebrate with us and make it to Rehoboth Beach, and let's make it joyful, and wonderful and make sure we're living up to the standards of all the people who helped found CAMP Rehoboth and live up to their legacy and beyond."
Rehoboth Beach welcomes Christopher Peterson back
Drag legend to perform weekly beginning July 4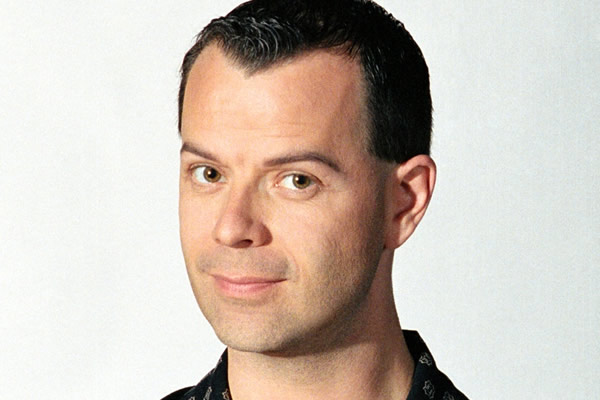 Christopher Peterson will celebrate 25 years of performing his brilliant show EYECONS when he brings it back to Rehoboth Beach this summer. He will be at Clear Space Theatre every Saturday at 10 p.m. and Sunday at 9 p.m. from July 4 to Sept. 5.
I have seen the show a number of times over the years from when he performed at the Renegade showroom (youngsters may not remember the Renegade out on the highway) to now at the Clear Space Theatre, so I am biased in saying it is always worth the price of a ticket. In fact it is worth a lot more because Christopher is an amazing talent. In addition to his own show he can be seen in "Priscilla, Queen of the Desert" at Clear Space.
I recently had the opportunity to chat with Christopher. He has lived in Key West, Fla., for years and performs there during the winter and when he isn't booked around the country. Christopher told me he was born Moncton, New Brunswick but grew up in Halifax (actually Dartmouth across the harbor) Nova Scotia, Canada 58 years ago.
We talked about gay life today and I asked him when he came out and he responded: "in the womb." He told me he always knew who he was even before he knew you could call it gay. He told me he was lucky and grew up in a family that always accepted him for who he was. I asked him if he was excited about coming back to Rehoboth and he told me he sometimes thought of this as his final 'widow tour' as it is his first time back at the beach since he lost the love of his life, James Mill, in September of 2019. They were together for 35 years and James was not only his partner in life but in business. Many in Rehoboth knew James and will miss seeing him at Christopher's side. He was a beautiful man.
Christopher has been called North America's greatest female impersonator and though I haven't seen all of them, I have seen enough to thoroughly concur with that. He not only impersonate the characters, he seems to become them. He never lip-syncs but sings their songs and talks in their voice. Christopher once said his only vocal training was in high school and in church choirs but you would never know that when listening to him sing. Christopher also designs all of his own costumes and they are incredible. It's amazing how quickly he can change from Marilyn Monroe and become Cher with just a new gown and new wig that he has stashed in the closet at the side of the stage. The transformation is mesmerizing.
Over the years he has impersonated so many iconic women, including Marilyn Monroe, Carol Channing, Madonna, Joan Rivers, Reba McEntire, Bette Midler, Tina Turner, Julie Andrews, Barbra Streisand, Liza Minnelli, Judy Garland, Eartha Kitt, Cher, Bette Davis, and Lucille Ball. He will add a new character once in a while if he feels comfortable having tried them out — one being Lady Gaga.
I asked him if he has a favorite character and he said, "That's like asking me if I have a favorite child. These are all my children and they each represent something special to me." He said, "as an example Streisand is the voice and Garland is the heart." I remember he was once quoted as saying Judy Garland is his favorite to do and since he told me she represents the heart it didn't surprise me as Christopher has a big heart. He often saves her for the end of the show and when you see her you leave wanting more.
I asked Christopher about the weirdest thing that ever happened during his show. He told me the story about an evening during the show, when he talks with an audience member, he leaned over the stage and began to chat with a table on the right of the stage and asked an older gentleman, Christopher called him Mary, how he liked the show. After saying he loved it the next thing Christopher saw was Mary keeling over. Turns out he had a heart attack. Christopher said he told the audience there would be a pause in the show and asked if there was a doctor in the house. One came forward and attended to the man and called 911. The gentleman seemed to recover and after they took him out on a stretcher the show went on. Christopher said this has happened more than once at his shows. Maybe it's the excitement.
I asked him if any of the women he impersonates have been to see the show and was surprised when he said no. I would think any of those still alive would be honored to see how Christopher does them and shows them off so well.
This will be an exciting summer in Rehoboth and Christopher is prepared for visitors to come to the show and still follow any restrictions in effect for the pandemic. The theater has said it will continue to abide by all COVID restrictions in order to ensure the safety of both the actors and the audience. Clear Space Theatre has been doing this all winter and doing it safely.
I urge anyone who has never seen Christopher Peterson to get your tickets early as anyone who has seen him will be buying tickets to his shows and you don't want to miss this chance to have a great fun evening in the theater.