La Boum offers carnal daytime frivolity every weekend
Mixed-gender tables and reservations preferred for wild, loose brunches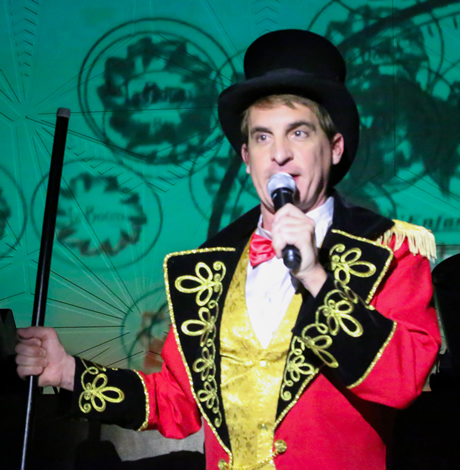 The shades are drawn. The lights are low. The music is loud. Tassels twirl, whipped cream has made an appearance and past a plate of half-eaten French toast, a champagne bottle is popped. And of course, shirts are off.
Founded in 2010, La Boum Brunch (held at Abigail at 1730 M St., N.W.) has cornered the mid-morning hedonistic market and shows no sign of slowing down. All of this thanks to its founder, restaurateur and entrepreneur Christopher Lynch.
"La Boum strips people of inhibitions," Lynch says. "People are almost made to interact with each other and then discover something new about themselves. At La Boum (French slang for "house party"), anything is possible."
La Boum Brunch has seen it all since it got started in 2010. Lynch's story, though, starts before then.
Lynch began his career in New York City, working for more than 14 years at Estee Lauder. Looking for a career change, Lynch moved to Washington in 2002. Though possessing scant experience in the restaurant industry, he decided to open a small, unpretentious French bistro in called L'Enfent Cafe on a quiet corner in Adams Morgan.
Though Lynch is gay, he did not open an LGBT-focused restaurant. Instead, his café was open to all, attracting a mixed and trendy crowd eager to hang out at a place that was neither gay or straight, a fairly novel concept at the time.
"L'Enfent Café became emblematic as a place where everyone was comfortable," Lynch says. It was more than a French Café; it became his stage. "If I wanted to do drag show I'd do that; cabaret I'd do that; if I wanted to throw a trapeze up on the ceiling I did that."
On a weekend jaunt to New York City, Lynch visited an afternoon party that he called, kindly, "a shitshow," at a favorite restaurant. Looking to plug the quieter post-brunch hours at his café, he decided to take inspiration from the party, and began operating La Boum in the 2-5 p.m. slot on Sundays.
The brunch caught on like wildfire. At its inception, it attracted a mostly gay clientele, but soon morphed into a mixed crowd. It's now held on Saturdays and Sundays from 2-5 p.m. every weekend, currently at Abigail but not always at the same location.
"This was a completely original brunch experience for D.C.," Lynch says. "We give people a safe house. They can be weird."
La Boum Brunch starts out innocently enough, with a glass of bubbly and food service. But as soon as the blinds are closed and the lights go down, all bets are off. Lynch and his crew have created games sexual in nature, designed to integrate tables of customers who don't know each other. There's an emcee, burlesque-style performances and dancing. Lots of dancing.
The larger-than-life brunch, however, was taxing on the building. Bistro chairs, after all, are not crafted to support two grinding and tipsy revelers. In 2016, La Boum Brunch moved to a downtown club space that, though less intimate, allowed for a bigger party to rage.
Today, there's also a second, evening party called La Boum Boum Room, which incorporates all the non-food elements of the brunch ("the shirtless, sexier, grittier parts," he says). Lynch soon founded a company to control the La Boum brand.
Soon after La Boum Brunch moved, Lynch decided it was time for a change for him, too. He had bought the building but closed down L'Enfent Café, and now rents the space to the trendy burger joint Lucky Buns, run by Alex McCoy.
Lynch soon opened Red, White and Basil, a traditional Italian restaurant, which he later sold. Today, he owns and manages Wundergarten, a beer garden in NoMa (1101 First St., N.E.).
Lynch is still honored, though perhaps not so surprised, by the reception La Boum Brunch has received. He sees it as part of the evolution of the gay scene in D.C. When he first moved here, he says the community, "really only went to places we felt safe in; it was more segregated."
Today, there's much more assimilation.
"I think it's gorgeous that people can be together and recognize how similar we are and overcome our differences through several bottles of champagne," he says.
In 2016, Bravo TV called out L'Enfent Café as one of the top "5 Ranging Brunch Restaurants" in the country, along with others hand-picked from Vegas and L.A. Today, Lynch is looking to expand the franchise, perhaps in D.C. or even in other cities around the country. Make reservations online at laboumbrunch.com.
"La Boum brings together all different people, different races and sexualities. It's a social experiment. People you'd never expect to party with and barriers are broken. And that's the essence of La Boum."
Blade's summer closing party set for Sept. 17 in Rehoboth
Benefits journalism scholarship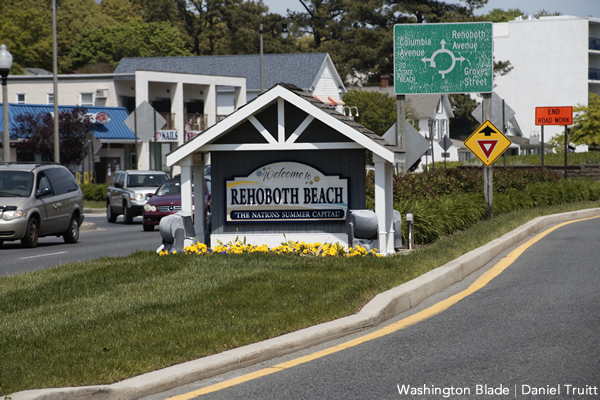 The Washington Blade's 15-year tradition of hosting a summer kickoff party in Rehoboth Beach was disrupted due to COVID restrictions. In lieu of that May event, the Blade is hosting a summer closing party on Friday, Sept. 17 at 6 p.m. at The Pines (56 Baltimore Ave., Rehoboth Beach, Del.).
Tickets are $20, which includes two drinks and appetizers. The event benefits the Blade Foundation's Steve Elkins Memorial Journalism Fellowship, a 12-week program in which an LGBTQ student journalist covers stories of interest to Delaware's queer community each summer.
All COVID safety protocols will be followed, including a requirement that attendees furnish proof of vaccination to gain entry.
If you are unable to attend you can make a donation to the Blade Foundation at BladeFoundation.org. Sponsors of the event include Delmarva Power and The Pines.
Rehoboth to close out summer with SunFest
Series of events to replace long-running Sundance due to pandemic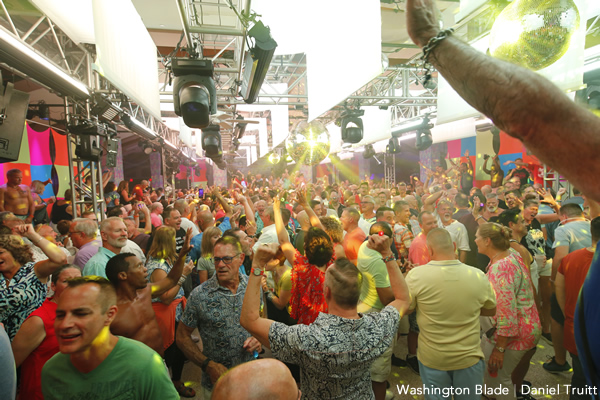 SunFest will feature a week of live performances, dances, and a live auction, sponsored by non-profit LGBTQ+ center CAMP Rehoboth.
The weeklong festival runs from Aug. 29 to Sept. 5 and is a change from the annual SunDance that CAMP Rehoboth has sponsored since 1988. This transformation began last year when the event was forced to go digital due to the coronavirus and the in-person events scheduled this year are important, according to development director and co-coordinator of SunFest Anita Broccolino.
"We love that community feel and the in-person makes all the difference in the world for us. Not being able to do it last year just reminded everyone how important we all are to one another," Broccolino said. "I think that bringing back these events this year is just huge for us and it will be extra celebratory as a result."
The festival begins with a 5k race and online auction opening on Sunday. Monday night features a give-back event at Iron Hill Brewery while Tuesday's agenda is still to be determined, said Broccolino. Diego's will host a Studio 54 give-back dance party on Wednesday and Thursday is the Port 251 women's give-back.
Live performances featuring the Skivvies, Randy Harrison and Diane Huey are scheduled for Friday night and Jennifer Holiday will follow with a performance on Saturday night, both at the Rehoboth Beach Convention Center. The festival closes out Sunday with auction pick-ups and Fun in the Sand and Sun, according to the CAMP Rehoboth website.
This event is also important to the organization's contributions to the community, said Broccolino.
"The essential services we provide for free to the community, which is a huge amount of health and wellness activities, as well as arts programming, a lot of youth programming and the community counts on us for those things. We never stopped during COVID, we made as much as we could virtual, but we took quite a hit not being able to raise those funds and awareness of the programs," Broccolino said. "We invite the entire community to come celebrate with us and make it to Rehoboth Beach, and let's make it joyful, and wonderful and make sure we're living up to the standards of all the people who helped found CAMP Rehoboth and live up to their legacy and beyond."
Rehoboth Beach welcomes Christopher Peterson back
Drag legend to perform weekly beginning July 4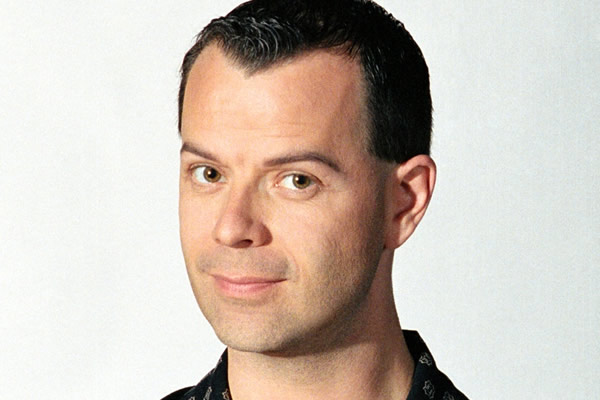 Christopher Peterson will celebrate 25 years of performing his brilliant show EYECONS when he brings it back to Rehoboth Beach this summer. He will be at Clear Space Theatre every Saturday at 10 p.m. and Sunday at 9 p.m. from July 4 to Sept. 5.
I have seen the show a number of times over the years from when he performed at the Renegade showroom (youngsters may not remember the Renegade out on the highway) to now at the Clear Space Theatre, so I am biased in saying it is always worth the price of a ticket. In fact it is worth a lot more because Christopher is an amazing talent. In addition to his own show he can be seen in "Priscilla, Queen of the Desert" at Clear Space.
I recently had the opportunity to chat with Christopher. He has lived in Key West, Fla., for years and performs there during the winter and when he isn't booked around the country. Christopher told me he was born Moncton, New Brunswick but grew up in Halifax (actually Dartmouth across the harbor) Nova Scotia, Canada 58 years ago.
We talked about gay life today and I asked him when he came out and he responded: "in the womb." He told me he always knew who he was even before he knew you could call it gay. He told me he was lucky and grew up in a family that always accepted him for who he was. I asked him if he was excited about coming back to Rehoboth and he told me he sometimes thought of this as his final 'widow tour' as it is his first time back at the beach since he lost the love of his life, James Mill, in September of 2019. They were together for 35 years and James was not only his partner in life but in business. Many in Rehoboth knew James and will miss seeing him at Christopher's side. He was a beautiful man.
Christopher has been called North America's greatest female impersonator and though I haven't seen all of them, I have seen enough to thoroughly concur with that. He not only impersonate the characters, he seems to become them. He never lip-syncs but sings their songs and talks in their voice. Christopher once said his only vocal training was in high school and in church choirs but you would never know that when listening to him sing. Christopher also designs all of his own costumes and they are incredible. It's amazing how quickly he can change from Marilyn Monroe and become Cher with just a new gown and new wig that he has stashed in the closet at the side of the stage. The transformation is mesmerizing.
Over the years he has impersonated so many iconic women, including Marilyn Monroe, Carol Channing, Madonna, Joan Rivers, Reba McEntire, Bette Midler, Tina Turner, Julie Andrews, Barbra Streisand, Liza Minnelli, Judy Garland, Eartha Kitt, Cher, Bette Davis, and Lucille Ball. He will add a new character once in a while if he feels comfortable having tried them out — one being Lady Gaga.
I asked him if he has a favorite character and he said, "That's like asking me if I have a favorite child. These are all my children and they each represent something special to me." He said, "as an example Streisand is the voice and Garland is the heart." I remember he was once quoted as saying Judy Garland is his favorite to do and since he told me she represents the heart it didn't surprise me as Christopher has a big heart. He often saves her for the end of the show and when you see her you leave wanting more.
I asked Christopher about the weirdest thing that ever happened during his show. He told me the story about an evening during the show, when he talks with an audience member, he leaned over the stage and began to chat with a table on the right of the stage and asked an older gentleman, Christopher called him Mary, how he liked the show. After saying he loved it the next thing Christopher saw was Mary keeling over. Turns out he had a heart attack. Christopher said he told the audience there would be a pause in the show and asked if there was a doctor in the house. One came forward and attended to the man and called 911. The gentleman seemed to recover and after they took him out on a stretcher the show went on. Christopher said this has happened more than once at his shows. Maybe it's the excitement.
I asked him if any of the women he impersonates have been to see the show and was surprised when he said no. I would think any of those still alive would be honored to see how Christopher does them and shows them off so well.
This will be an exciting summer in Rehoboth and Christopher is prepared for visitors to come to the show and still follow any restrictions in effect for the pandemic. The theater has said it will continue to abide by all COVID restrictions in order to ensure the safety of both the actors and the audience. Clear Space Theatre has been doing this all winter and doing it safely.
I urge anyone who has never seen Christopher Peterson to get your tickets early as anyone who has seen him will be buying tickets to his shows and you don't want to miss this chance to have a great fun evening in the theater.