SMYAL forms new area youth Pride committee
D.C.'s Youth Pride Alliance postpones 2018 event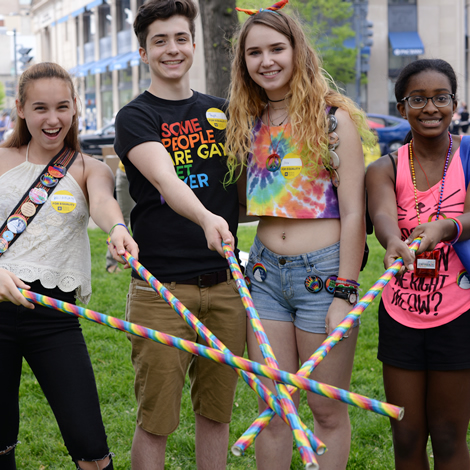 WASHINGTON — SMYAL has formed a new Regional Youth Pride Committee comprised of D.C., Maryland and Virginia LGBT youth 13-21 to "come together and plan a youth-driven, youth-focused Pride celebration."
The group will meet monthly to plan smaller events culminating with a youth Pride-type event. Applications are currently being accepted. SMYAL is reaching out to area youth through D.C. public schools, area charter and private schools and other avenues through which SMYAL gets in touch with teens for its various activities such as Activist Camp, its Youth Leadership Award Scholarships and more. SMYAL is working with Capital Pride on the committee.
"As youth come out younger and younger and use technology to connect with peers across the region, there are more opportunities for LGBTQ youth to develop programming that crosses traditional boundaries," SMYAL Executive Director Sultan Shakir said in an e-mail. "Regional Youth Pride is equipping young people with the resources to develop and roll out new youth-led programming."
He also said the committee is "an outgrowth" of the kind of work SMYAL already does both on its own and with other agencies in the region such as Arena Stage, The Trevor Project and more.
So why is this agency forming when D.C. already has a Youth Pride? Shakir didn't say exactly but The Youth Pride Alliance — the agency behind D.C. Youth Pride — has been difficult to reach in recent years and hasn't updated its website (youthpridealliance.org) in more than a year. Its homepage has no 2018 information available and is still plugging its last event, held in Dupont Circle on Oct. 7, 2017.
For years, the volunteer-run Alliance (founded in 1996) held Youth Pride annually every May. It was bumped to October in 2017. Sarah Blazucki, board secretary, said a fall 2018 event was tentatively planned but the board is now hoping to move it back to spring 2019 instead.
"We're looking at April or May," Blazucki said in an e-mail. "We are trying to reserve the date in the next month."
Youth Pride Alliance board President Nikisha Carpenter sent a brief statement by e-mail.
"Youth Pride Alliance and SMYAL have partnered in the past and hope to continue," she said.
Shakir said he hopes to have the Committee in place by mid-November with 10 youth and three adult, non-SMYAL staff members. They hope to have three-four events planned by January, one each in D.C., Maryland and Virginia. They plan a Pride-type event with the Capital Pride Alliance in late spring/early summer 2019.
Gay ANC commissioner nominated for director of D.C. Office of ANCs
Confirmation hearing set for Oct. 12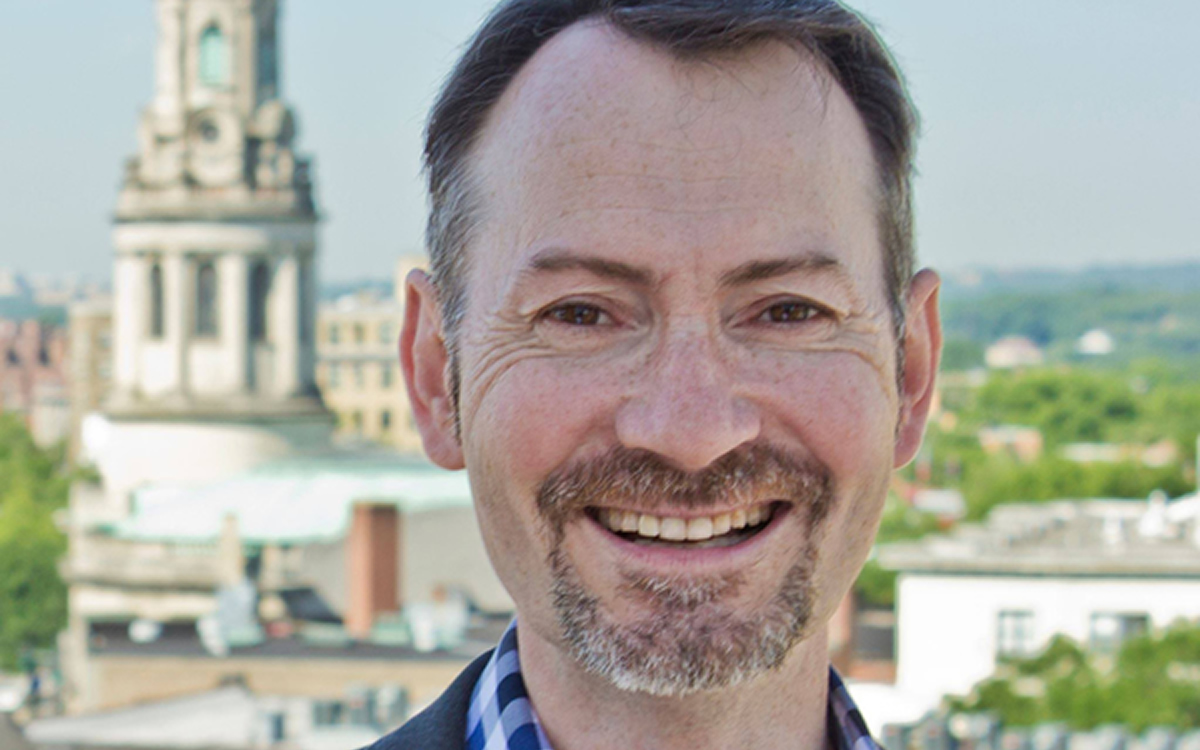 D.C. Council Chair Phil Mendelson (D-At-Large) on Sept. 19 introduced a resolution nominating gay law librarian and Ward 1 Advisory Neighborhood Commissioner Kent Boese to become executive director of the D.C. Office of Advisory Neighborhood Commissions.
The ANC Office director, who is nominated and confirmed by the Council, oversees the operations of the city's 40 ANCs, which consist of nearly 300 commissioners representing single member ANC districts located in neighborhoods throughout each of the city's eight wards.
Boese currently represents ANC Single Member District 1A08 in Ward 1.
Shawn Hilgendorf, staff director of the D.C. Council Committee on Government Operations and Facilities, which has jurisdiction over the Office of ANCs, said Mendelson nominated Boese for the Executive Director's position after the committee earlier this year accepted applications for the position and "interviewed a number of candidates."
The Council's Committee of the Whole, which is chaired by Mendelson, is scheduled to hold a confirmation hearing for Boese on Oct. 12, Hilgendorf said. The committee consists of all 13 members of the Council. If it approves Boese's nomination, as expected, the full Council is expected to then take a final vote on the resolution calling for Boese's appointment.
Boese is a former president of the D.C. Gertrude Stein Democratic Club, the city's largest local LGBTQ political group, which has since changed its name to the Capital Stonewall Democrats. In 2018, Boese ran unsuccessfully as a candidate for the Ward 1 D.C. Council seat in the Democratic primary.
A resumé for Boese submitted to the Council at the time of his nomination says he has worked since August 2008 as a law librarian, manager of technical services, and manager of library services for the D.C. law firm Wiley Rein
Created under the city's Home Rule Charter in the 1970s, ANCs serve as non-partisan, unpaid bodies that advise city government agencies on a variety of issues impacting neighborhoods, including zoning, trash collection, liquor license approval, and public safety. Although D.C. government agencies make the final decisions on these issues, they are required to give "great weight" to the recommendations of the ANCs.
ANC commissioners are elected to two-year terms by the approximately 2,000 people who live in their Single Member Districts.
The director of the ANC Office oversees the administrative affairs, including the budgets, for all of the ANCs. The position became vacant last year when its longtime director Gottlieb Simon resigned. The Council appointed Schannette Grant as interim executive director while it conducted its search for a permanent director.
Poll indicates Moore well ahead of Cox in Md. gubernatorial race
Democrat has 32-point lead over anti-LGBTQ Republican opponent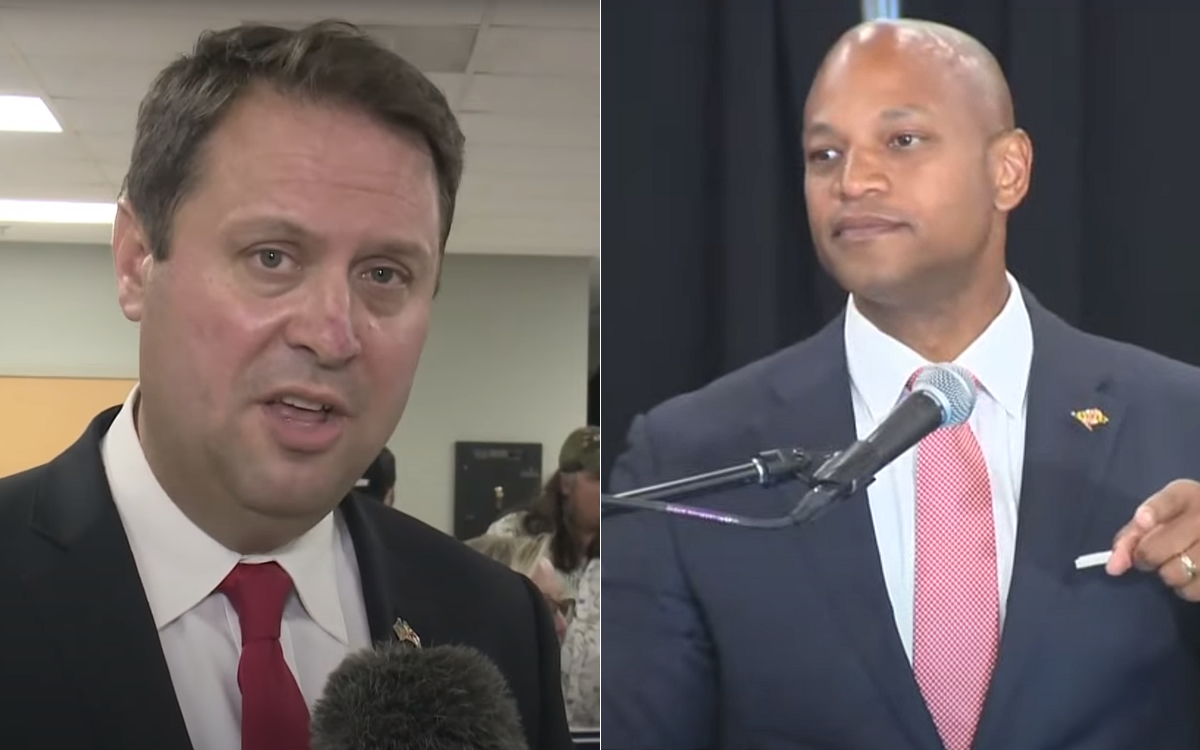 A new Washington Post-University of Maryland poll shows Democrat Wes Moore is ahead of Republican Dan Cox by 32 points in the state's gubernatorial race.
The poll, which was released on Saturday, shows 60 percent of respondents supported Moore, compared to only 28 percent who backed Cox. The Post and the University of Maryland surveyed 810 registered Maryland voters by telephone from Sept. 22-27.
The results mirror those of the 2020 election, when now President Joe Biden defeated then-President Donald Trump in Maryland by 33 percentage points. The former president has endorsed Cox, who opposes LGBTQ rights.
While the poll reflects the candidate for whom Marylanders are more likely to vote, it also shows the one who is generally more liked. Fifty-one percent of respondents have a favorable opinion of Moore, compared to only 28 percent of respondents who said they feel favorably about Cox.
A Democrat from Baltimore County told the Post that she feels like Moore understand the issues of marginalized communities, 
"He is coming from an African American family and knows how hard life can be," she said.
An Independent from St. Mary's County told the Post they agrees with Cox's opposition to teaching students about gender identity and structural racism in the classroom. The voter also said they feel Republicans can help the economy more than Democrats can.
Judge postpones ruling on whether Casa Ruby should be dissolved
Request by Corado for gag order to stop 'one sided' information denied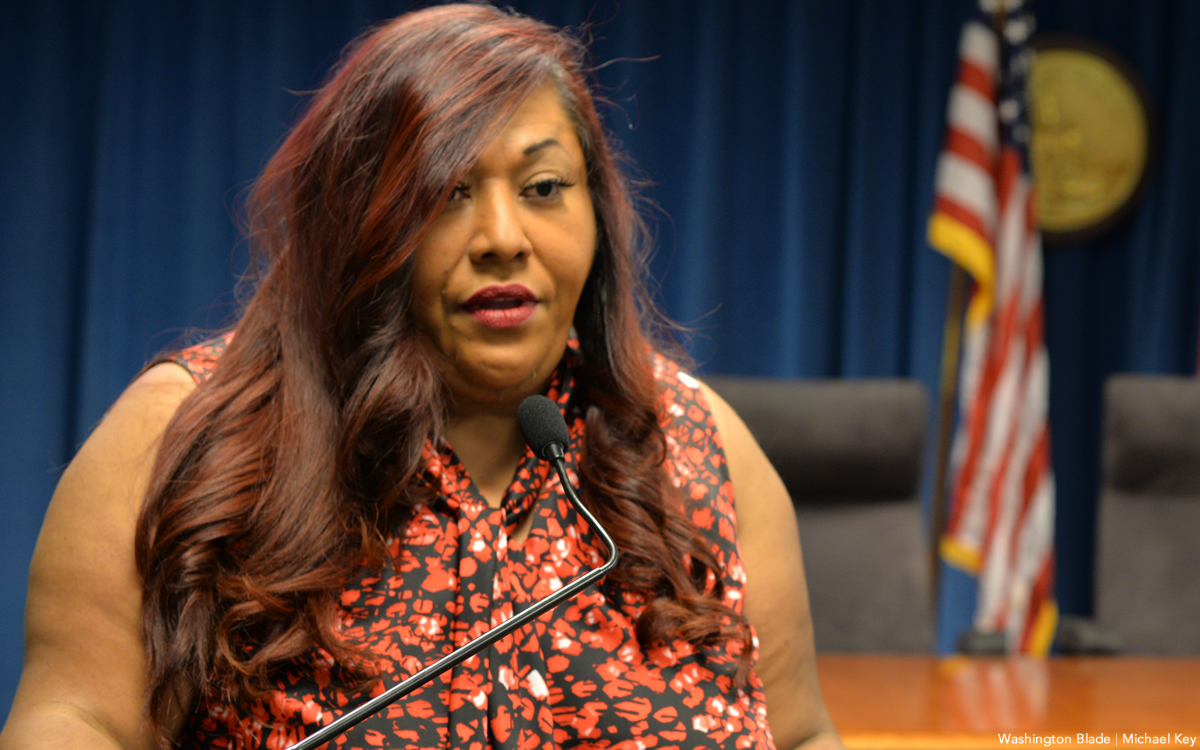 A D.C. Superior Court judge on Thursday said she was not ready to issue a ruling on whether the LGBTQ community services center Casa Ruby should be dissolved as recommended two and a half weeks earlier by a court-appointed receiver that took control of Casa Ruby's operations.
Judge Danya A. Dayson stated at a Sept. 29 court status hearing that the Office of the D.C. Attorney General, which filed civil charges against Casa Ruby and its founder and former executive director Ruby Corado in July, needed more time to complete its investigation into Casa Ruby's operations.
"We think it may be premature to immediately commence proceedings for dissolution while our investigation is still pending," Cara Spencer, an official with the Office of the Attorney General, told the judge. "We're still gathering information. We still intend to shortly serve discovery so we can bring it to a resolution promptly," she said.
The AG's office filed a civil complaint against Casa Ruby and Corado on July 29 alleging that the LGBTQ group had violated the city's Nonprofit Corporations Act for the past several years. The complaint says improper actions by Corado, including the unaccounted-for expenditure of funds and a failure by the Casa Ruby Board of Directors to provide oversight led to a financial crisis.
The complaint notes that Casa Ruby employees were not getting paid and over $1 million was owed to landlords in back rent for at least three buildings Casa Ruby used for its offices and to provide emergency housing for homeless LGBTQ youth.
With Corado spending most of the past year in El Salvador, according to Casa Ruby employees, the employees and managers struggling to keep its operations going said they were forced to shut down all operations in late July.
Corado, who attended the Sept. 29 status hearing through a phone hookup, said she had yet to retain a lawyer due to a "shortage of funds." She told Dayson she expects to finally retain an attorney but said she had not received a copy of the receiver's report that recommended Casa Ruby be dissolved. One of the attorneys with the AG's office told Dayson the office sent a copy of the report to four email addresses it had for Corado and Casa Ruby.
At the judge's request, one of the AG office officials sent another copy of the report to Corado during the hearing to an email address that the judge asked Corado to provide.
Dayson on Aug. 12, at the recommendation of the AG's office, appointed the Wanda Alston Foundation, a D.C. organization that provides housing for homeless LGBTQ youth, as the Casa Ruby receiver. One day earlier, Dayson approved the AG office's request that Casa Ruby be placed under receivership.
On Aug. 3, also at the request of the AG's office, the judge issued an order that all of Casa Ruby's bank accounts and financial assets, which had been under the sole control of Corado, be frozen. Dayson lifted that freeze after the Alston Foundation assumed control of Casa Ruby under the receivership.
As she had at the Aug. 11 court hearing, Corado stated in the Sept. 29 hearing that Casa Ruby's financial problems were caused by the D.C. government withholding as much as $600,000 in grant funds for services Casa Ruby had provided.
Officials with the D.C. Department of Human Services, which initially approved the grants, have said some of the grant funds were withdrawn or cancelled because Casa Ruby failed to comply with the terms of the grants. In some cases, the officials said, required financial reports were not filed to substantiate how the funds were spent.
Corado also asked Dayson at the Sept. 29 hearing to order the receiver and officials with the AG's office stop releasing "one-sided" information that she said was falsely placing her and Casa Ruby in a negative light through reports in the press.
"The story that has been painted is that Casa Ruby left the clients in the cold," Corado said. "That is not accurate."
When asked by Dayson what she wanted the court to do, Corado said, among other things, she did not want the receiver to be allowed to disclose information about what happened in the court proceedings that Corado said was being reported by the press inaccurately.
She said highly negative publicity resulting from the release of information from the previous court hearing resulted in her receiving death threats and damage to the engine of her vehicle in an act of vandalism that cost $1,700 to repair.
Dayson said Corado appeared to be seeking a gag order to prohibit the receiver or the AG's office from discussing or releasing information that was part of the public record. Saying there were insufficient grounds for such an order, Dayson announced she was denying a request to seal court records or issue a gag order against the receiver.
The judge ruled in favor of a request by the AG office attorney to file an amended complaint for the case, directing them to file the amended complaint by Nov. 28. Court records show that Dayson directed the parties to return to court for scheduling hearings on Oct. 28 and Jan. 6.