Streisand gets heavy handed; Robyn delights on new albums
Despite lovely moment, new Babs album 'Walls' is preachy, lumbering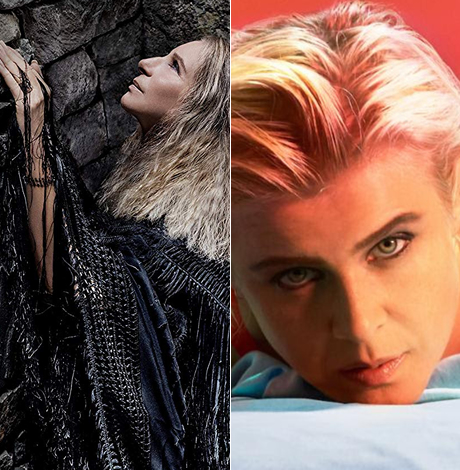 Singers are getting more politically outspoken these days and more aware of the political implications of their influence.
Taylor Swift has been using her platform to register voters for the midterm elections. Queer artists like Janelle Monáe and Years & Years have used innovative visual albums to recast current political debates. But Barbra Streisand's new album "Walls" is maybe the most overtly political release since the 2016 election.
Politics is nothing nothing new for Streisand. Her name was even found on one of Richard Nixon's enemies lists, alongside other prominent celebrities. Throughout her singularly impressive career spanning six decades and boasting hits such as "Happy Days are Here Again," "The Way We Were" and "People," Streisand has been public with her politics.
But her new music is her most overtly political so far. She takes aim at current political problems and several of President Trump's policies regarding climate change and immigration in particular. As she wrote in a statement about the album, "Even basic human decency appears to be melting away faster than the polar ice caps. I wanted to write and sing about some of these things … not only to convey my concerns, but also to state my belief that, if we remain vigilant to the truth, things can eventually turn around."
The choice of "Walls" for the album title is, of course, a statement in itself. Streisand is keen to diagnose what she sees as the problem with contemporary society — namely, Trump. Yet the album feels somehow out of touch. She continually harkens back to an irrecoverable moment from America's political past and seems stuck there.
That is not to say the music is bad. In fact, it's a beautiful album that highlights in many places Streisand's best virtues as a artist. She has never lost the unmistakable star quality of her voice, which continues to soar. And she is able to convey emotion with a great effect on the listener. Her mash-up of John Lennon's "Imagine" and "What A Wonderful World" (first recorded by Louis Armstrong) is a tear-jerker. It's Streisand at her absolute best.
The same might be said of her recording of "What the World Needs Now Is Love," which again connects the her new album to songs protesting the Vietnam War. Beginning with a light string accompaniment, the song transitions to a jazzy piano waltz, before lurching forward into a funkier Motown rhythm. It's an excellent recording and stands up well against other popular recordings of the song by Dionne Warwick and Tony Bennett.
"Better Angels" is another beautiful track. Unlike much of the material here, it offers a way forward. As she sings in the chorus, "We are not enemies/There is no good in that … We will find a way/Through all our differences." The emotional arc of the song pulls the listener in from the beginning and like the best Broadway songs, it's impossible not to sing along.
Other tracks on the album hardly live up to expectations, like lead single "Don't Lie to Me," a painful exercise in mixed metaphors that feels more like a Twitter rebuttal than a serious work. The video is worse. It has the aesthetic quality of an out-of-date campaign ad, pairing badly edited images with slogan-like text.
Needless to say, the album can be excessively preachy at times. Yet in spite of its melodramatic, heavy-handed tendencies, Streisand nonetheless manages to demonstrate her remarkable abilities as a performer. And although it's unlikely to bring anyone new into fold, "Walls" is sure to please longtime fans.
After listening to Streisand, it's almost a relief to turn to the world of Swedish dance-pop with Robyn. Her eighth studio album, "Honey," is the newest iteration of her sound and it's wonderful next step.
Since the release of her 1996 debut album "Robyn Is Here," Robyn has been a dance-pop staple. And her three-part EP "Body Talk," which featured the single "Dancing On My Own," reaffirmed her place in pop and club scenes. Both "Call Your Girlfriend" and "Do It Again," from her 2014 collaboration with the Norwegian group Röyksopp, have been No. 1 songs on the Billboard Dance Club chart.
Robyn is a master of musical silences. Her songs are not overfull, nor is every gap filled by a synth, guitar or vocal hook. "Human Being" featuring Zhala is a good example.
As an album, "Honey" is more interested in individuals rather than society as a whole. But at the same time, there's something deeply comforting about her sound. It's mellow and full of life, pulsating and reflective at the same time. And, of course, sexy. Very sexy.
Lead single "Missing U" begins with spiraling synth sounds which give way to a pulsing bass. One can't help but be reminded of The Who's introduction to "Baba O'Riley." The songs "Between The Lines" and "Beach2k20" are the most experimental and fun on the album, featuring trance-inducing beats, alternation between spoken and sung vocals and a wide array of sound effects. Though too far left field for radio play, the songs offer an enjoyable variation between the two more traditional dance-pop tracks "Honey" and "Ever Again."
Both Streisand's "Walls" and Robyn's "Honey" bring to mind the various ways artists deal with politics. Streisand speaks to a collective political crisis; Robyn turns inward. And if Streisand gives reasons to despair, Robyn reminds us to dance. Maybe that is a just as loud a political statement.
The Atlantis to showcase musical legends of tomorrow
New venue, a near replica of original 9:30 Club, opens next month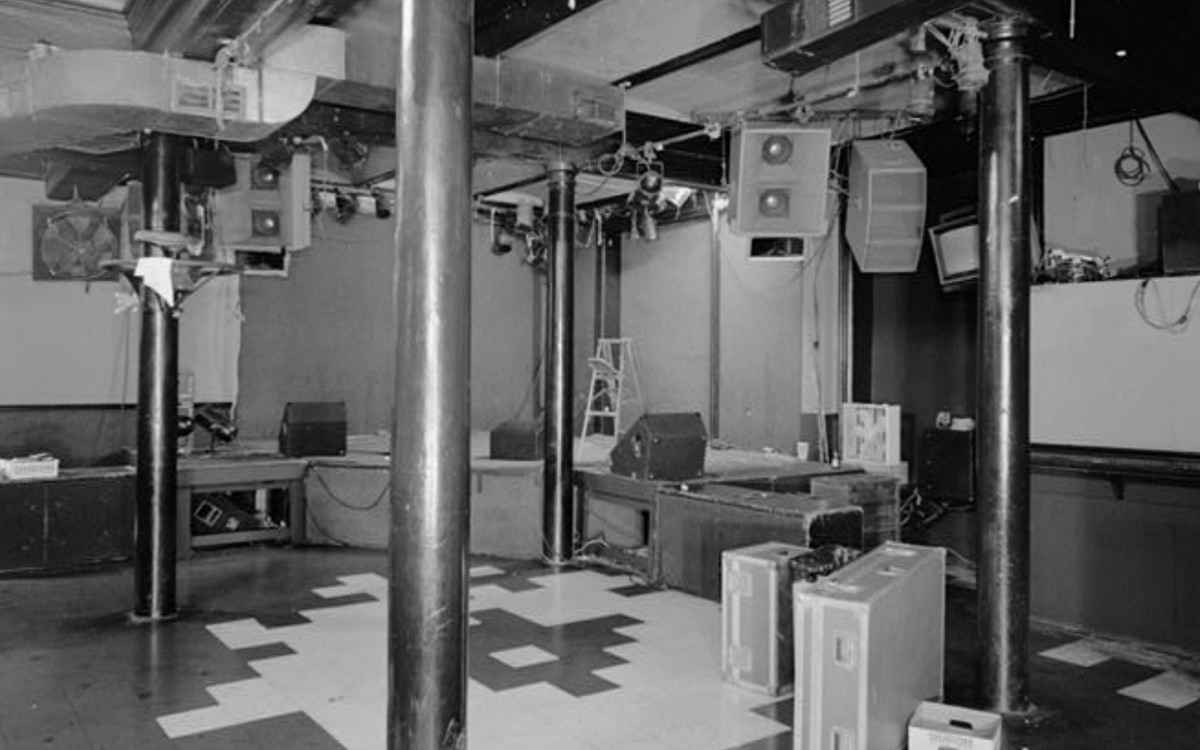 A new nirvana for music fans opens next month adjacent to the 9:30 Club. Dubbed The Atlantis, this intimate venue embraces a 450-person capacity – and pays homage as a near-replica of the original 9:30 Club.
The $10 million venue comes courtesy of I.M.P., the independent promoter that owns and operates the 9:30 Club and The Anthem, and operates The Lincoln Theatre and Merriweather Post Pavilion.
The Foo Fighters will inaugurate The Atlantis on May 30, which is also the 9:30 Club's anniversary. Foo Fighters lead singer Dave Grohl, during a concert in 2021, kicked off speculation that I.M.P was planning to open a new venue, noting that, "We'll probably be the band that opens that place, too, right?"
Other big names on the inaugural 44-show run roster: Franz Ferdinand, Barenaked Ladies, Third Eye Blind, Spoon, and Billy Idol.
To thwart scalpers, The Atlantis utilized a request system for the first 44 shows when they went on sale two weeks ago. Within four days of the announcement, fans had requested more than 520,000 tickets, many times more than the total 19,800 available. All tickets have been allocated; fans who were unable to snag tickets can attempt to do so in May, when a fan-to-fan ticket exchange opens.
While I.M.P. oversees multiple larger venues, "We've been doing our smallest shows in other peoples' venues for too many years now," said Seth Hurwitz, chairman of I.M.P. "We needed a place that's ours. This can be the most exciting step in an artist's career."
The 9:30 Club holds 1,200 people, while The Anthem has space for up to 6,000.
"This will be where we help introduce new artists to the world… our smallest venue will be treated as important, if not more, than our bigger venues. If the stories are told right, both the artists and the fans begin their hopefully longterm relationship. Its stage will support bourgeoning artists and the legends of tomorrow," Hurwitz said. Hurwitz and the team developed a tagline for the new venue: The Atlantis, Where Music Begins.
Hurwitz got his start at the original 9:30 Club, originally located at 930 F St., N.W. He was an independent booker of the club for the first six years and then he bought it, and managed the move from its original location to its current location in 1996. The venue first opened in 1980.
Audrey Fix Schaefer, I.M.P. communications director, provides further insight. "We were missing small venues in our umbrella. Big acts don't start in stadiums. We need a place for emerging artists and for the community to discover new acts. The Atlantis can help new artists grow."
While design elements are still coming into focus, Schaefer says that the space will be intimate, with almost no separation between the artist and the crowd. "There will be energy on both sides of the stage," she says.
Although The Atlantis is set to be a replica of the original 9:30, I.M.P. has spared no expense. Schaefer notes that the sound and light systems use the latest available technologies, similar to next door at the current 9:30 Club.
The Atlantis takes over the footprint of now-closed Satellite Room. The venue will have at least two bars flanking the stage; cocktails but no food will be available.
Schaefer notes that since its early days, 9:30 Club and I.M.P. "has always been a place where people are welcome. People come and feel safe with us." 9:30 Club has hosted several LGBTQ Pride parties, the BENT dance party series, and other events for LGBTQ patrons. Particular acts of note during the kickoff run include Tegan & Sarah and Tove Lo.
The Washington Blade was a neighbor to the 9:30 Club at its original F Street location back in the 1980s. Despite their proximity, noise wasn't an issue for on deadline nights, when Blade staff worked late hours.
"We would of course work later hours back then," said Phil Rockstroh, a longtime Blade staffer, in a 2016 Blade interview. "Everything was typeset and done by hand without computers and fax machines so getting through deadlines was much more time consuming."
Rockstroh said the noise wasn't a distraction.
"It wasn't too bad as older buildings were constructed more solidly," Rockstroh said. "There was only one entrance to the building and you entered so far to the elevator that went up to the other floors and then continued down the hall to the entrance to the 9:30 Club. Frequently at night if I was coming or going, there were people spilling out the doors."
"The Blade has always had a friendly relationship with the 9:30 Club," he added.
National Philharmonic to perform classical, contemporary works
Violinist Melissa White returns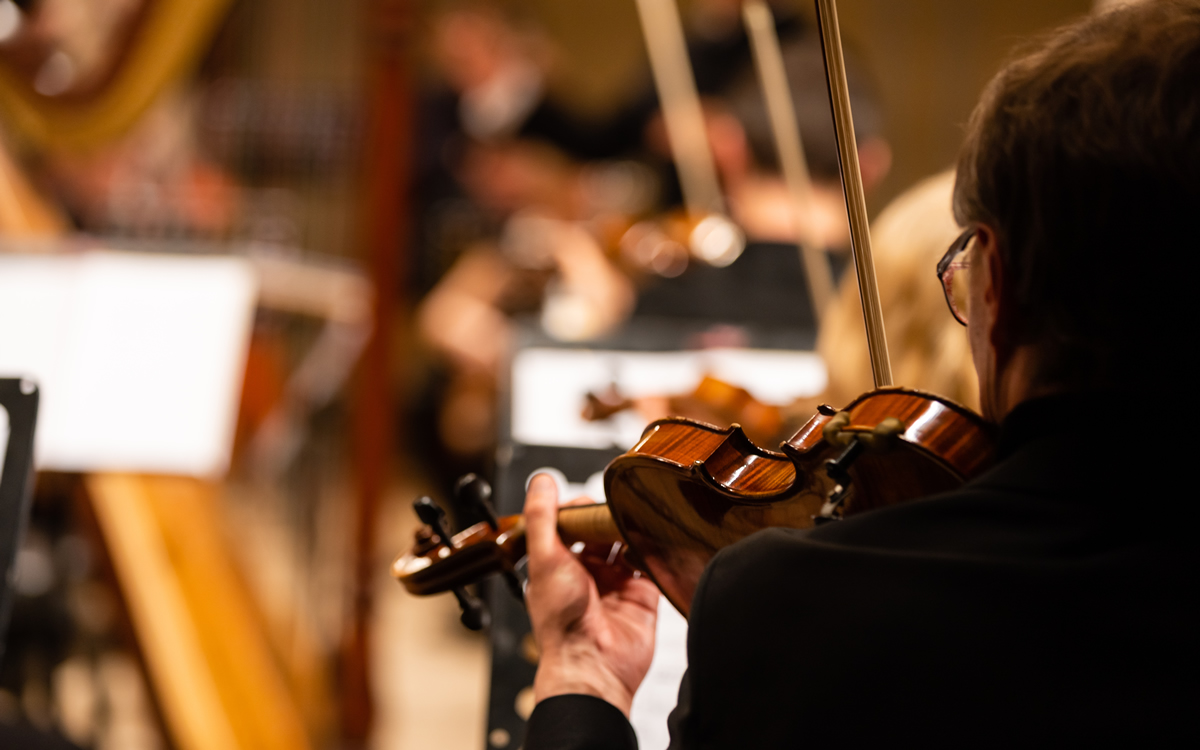 The National Philharmonic will host "Beethoven's 7th" on Saturday, April 15 at 8 p.m. at Strathmore.
Past and present will collide in this performance of contemporary works and classical masterpieces. Maestro Piotr Gajewski will direct Valerie Coleman's "Umoja, Anthem for Unity for Orchestra" Violinist Melissa White will also return to the Philharmonic to perform Florence Price's sweeping, melodic "Violin Concerto No. 2."
Tickets start at $19 and can be purchased on the Philharmonic's website.
Bruce & Janet & John Legend, oh my!
Slew of iconic acts hitting the road after pandemic cancellations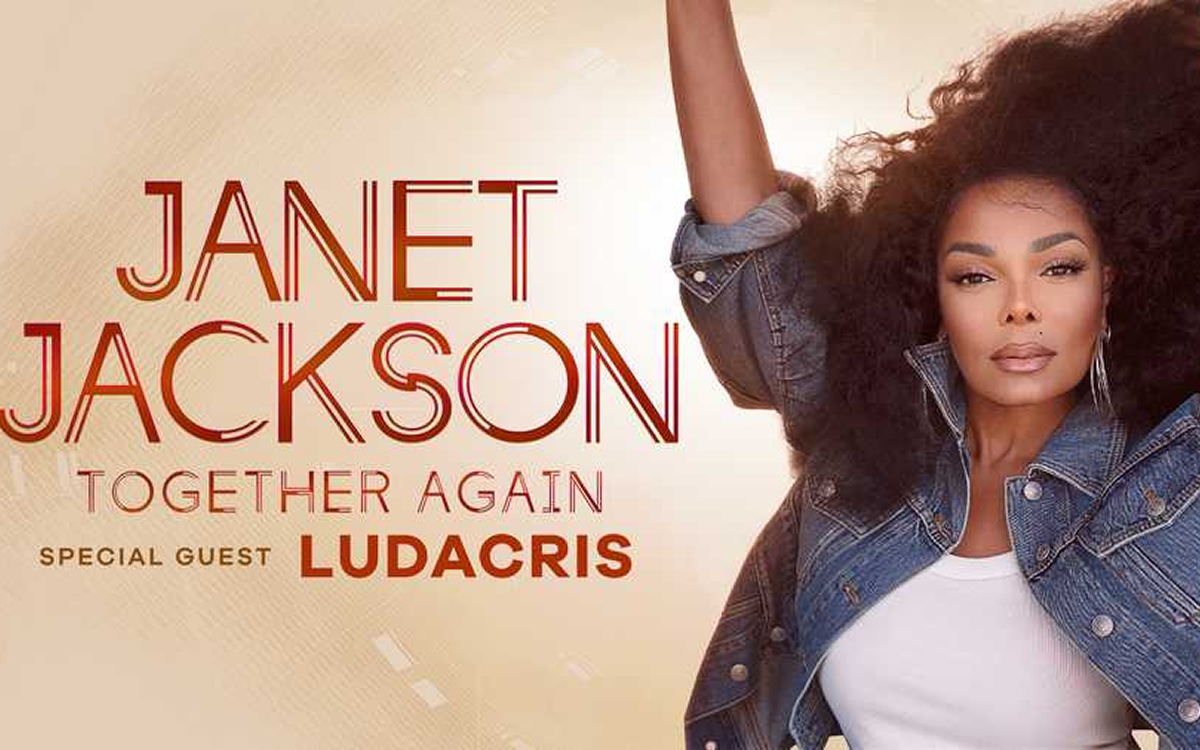 Pop and rock icons are releasing their pent-up pandemic frustrations by mounting huge tours this spring and summer. After three years of canceled and postponed shows, everyone from Bruce Springsteen to Janet Jackson is hitting the road at long last. But save your coins because the TicketMaster algorithms are driving ticket prices to astronomical highs. Here are a few highlights from D.C.-area venues this spring. Although some of the iconic acts aren't coming until summer — Beyonce, Madonna, Pink — several others are hitting the road this spring.
ANTHEM
Betty Who plays March 10; Keyshia Cole headlines the All Black Extravaganza 20 Year Anniversary tour on March 18; the Yeah Yeah Yeahs come to town on May 3; Seal brings his world tour to town on May 10; and the beloved Pixies are back on the road with a new North American tour stopping here on June 10.
9:30 CLUB
Don't miss Gimme Gimme Disco, an Abba dance party on March 18; Inzo arrives on March 31, followed by Bent on April 1; Ruston Kelly brings his The Weakness tour on April 17 along with Purr; The New Pornographers show on May 19 is sold out but there are tickets available for the May 20 show; The Walkmen have added a fourth show on May 23 because the other three shows are sold our;
CAPITAL ONE ARENA
Living legend Bruce Springsteen and the E Street Band are back with a vengeance, playing one of four area shows on March 27. (They're in Baltimore the night before.) If you missed out this time, don't worry, Bruce is playing Nats Park in September as well as at Baltimore's Camden Yards. April 1 brings the R&B Music Experience, including Xscape, Monica, Tamar Braxton, and 112. Blink-182 comes to town on May 23. And this summer watch for Sam Smith to continue his hot streak, bringing his "Gloria" tour to town on Aug.4.
JIFFY LUBE LIVE
Janet Jackson makes her highly anticipated return to the stage this spring, arriving in our area on May 6 along with guest Ludacris. The LGBTQ ally and icon has promised new music on her upcoming "Together Again Tour," which follows the pandemic-related cancellation of her "Black Diamond Tour." Jackson also plays Baltimore's newly renovated CFG Bank Arena on May 13.
OTHER HIGHLIGHTS
John Legend plays two nights at Wolf Trap on June 2 and 3; Charlie Puth follows on June 4. Wolf Trap also hosts the Indigo Girls on June 7 just in time for Pride month. Celebrate St. Patrick's Day with the Smithereens at the Birchmere on March 17. Fans of '80s alternative will be lined up for the Church also at the Birchmere at April 4, followed by Suzanne Vega on April 26. Amy Grant returns to the stage this spring and plays the Birchmere on May 2. Echostage plays host to a slew of buzz worthy shows this spring, including Ella Mai on April 8 and Fisher on May 12.