Calendar: Nov. 9-15, 2018
Concerts, parties a pageant and more are highlights this week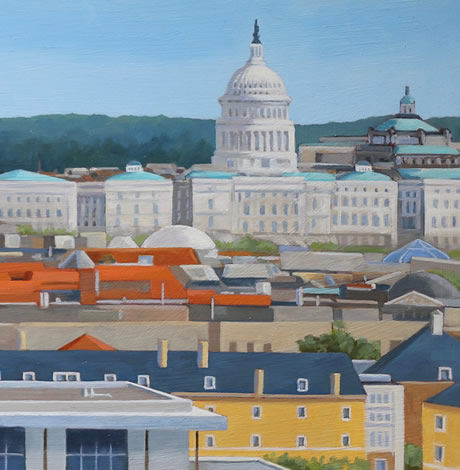 Friday, Nov. 9
Chorus D.C. presents Fancy, a dance party featuring music by DJ Shane Marcus, at Cobalt (1639 R St., N.W.) tonight from 10 p.m.-3 a.m. DJ Shane Marcus hails from New York City and is known for mixing house music. Tickets are $10. Price increases to $15 at 10 p.m. on the day of the event. For more information, visit cobaltdc.com. 
The D.C. Eagle (3701 Benning Rd., N.E.) hosts Pup Night tonight from 8 p.m.-3 a.m. Pups and handlers are invited to enjoy drink specials, kibble and a mosh area. Drag show begins upstairs at 10:30 p.m. For more details, visit dceagle.com.
Gamma DC, a support group for men in mixed-orientation relationships, meets at Luther Place Memorial Church (1226 Vermont Ave., N.W.) tonight from 7:30-9:30 p.m. The group is for men who are attracted to men but are currently, or were at one point, in relationships with women. For more information, visit gammaindc.org.
Touchstone Gallery (901 New York Ave., N.W.) presents new exhibits through Dec. 2. "The Healing Power of Art" is on display in Gallery A featuring Touchstone artists who transform negative perceptions into positive artwork. "N • S • E • W" by Gale Wallar is on display in Gallery B which showcases contemporary realism through a variety of genres. Gallery C displays "Fresh Take" by Amy Sabrin which shows landscapes featuring watercolors. Admission is free. For more details, visit touchstonegallery.com.
Saturday, Nov. 10
Singer Bright Light Bright Light performs at Union Stage (740 Water St., S.W.) tonight at 6:30 p.m. Loi Loi and Sub-Radio open the show. Doors open at 6 p.m. Tickets are $15. For more information, visit unionstage.com. 
Distrkt C presents Jockstrap & Harness Night at the D.C. Eagle (3701 Benning Rd., N.E.) tonight from 10 p.m.-6 a.m. DJ Morabito will play music. For details, visit distrktc.com. 
Green Lantern (1335 Green Ct., N.W.) hosts Freeballers, an underwear-free dance party, tonight from 10 p.m.-3 a.m. DJ Back2back will spin tracks. Clothes check available. For more details, visit greenlanterndc.com. 
The New Orchestra of Washington, Washington Master Chiorale, Musica Viva NY and featured artist Joseph Turrin perform "End of the War to End All Wars" at the Church of the Epiphany (1317 G St., N.W.) today at 5 p.m. The performance commemorates the end of World War I with music based on texts by war poets and features works by composers Holst and Ravel who were affected by World War I. Tickets are $40. For more information, visit neworchestraofwashington.org.
Sunday, Nov. 11
The annual wreath laying for LGBT veterans will be held at the grave of Sergeant Leonard Matlovich at Congressional Cemetery (1801 E St., S.E.) today at noon. Matlovich came out in 1975 making him the first out service member. The ceremony will honor all LGBT individuals who have served the U.S. as soldiers, sailors, marines, airmen and coast guardsmen. For more details, search "Annual Wreath Laying for LGBT Veterans" on Facebook. 
Flash (645 Florida Ave., N.W.) hosts Flashy Veterans Day Weekend, a dance party, tonight from 10 p.m.-5 a.m. Bar is open until 4 a.m. DJ Twin and DJ Sean Morris will spin tracks on the main floor until 5 a.m. Cover is $20 for the main floor and roof deck. Access to the first floor is free. For more information, visit facebook.com/flashydc.
The D.C. Chamber Musicians perform their season opening concert at St. Mark's Episcopal Church (301 A St., S.E.) today at 3 p.m. The group will perform Beethoven String Quartet Op. 18 and No. 4; Schubert Piano's Trio D. 898 and Paul Juon "Miniatures."Admission is free but there is an optional ticket registration to ensure a seat. For more details, visit dccos.org.
Comedian Elizabeth McCain performs her one-woman show "A Lesbian Belle Tells" as part of Charm City Fringe Festival  at 322 N. Howard St., Baltimore. A ticket and a button is $15. Tickets without a button are $10. Buttons give attendees discounted ticket prices to all festival events. For more information, visit charmcityfringe.com.
Monday, Nov. 12
D.C. Cocktail Week kicks off today through Nov. 18. Guests can enjoy cocktails and bites for one price at participating restaurants including Allegory, Circa, City Winery, District Commons, Founding Farmers, Iron Gate and more. For a complete list of participating restaurants and for more information, visit dccocktailweek.com.
Tuesday, Nov. 13
JR.'s Bar (1519 17th St., N.W.) hosts Straight Up Paula Abdul Tribute Night tonight from 9:30 p.m.-midnight. VJ Jason Royce will play Abdul's biggest hits as well as other music videos from the '80s and '90s. There will also be drink specials and a contest to win two tickets to see Abdul at the MGM National Harbor on Dec. 2. For more details, visit facebook.com/jrsbardc.
DC Stonewall Kickball League team Knock a Pitch Out hosts drag bingo at Nellie's Sports Bar (900 U St., N.W.) today at 3 p.m. Proceeds will be donated to a non-profit organization. Admission is free. Seating is first come, first served. For more information, search "Drag Your A** 2 Drag Bingo" on Facebook. 
Wednesday, Nov. 14
The Health Working Group meets at the D.C. Center (2000 14th St., N.W.) today at 6:30 p.m. to discuss transgender health and wellness. The group will discuss existing data on transgender health and wellness and the work of partner organizations to promote transgender health. For more details, visit thedccenter.org. 
Nellie's Sports Bar (900 U St., N.W.) hosts its first ever Miss Nellie's Pageant tonight from 9 p.m.-1 a.m. Brooklyn Heights and Chanel Devereaux host the event. Sasha Adams Sanchez, LaBellela Ziah, Iyana Deschanel, Bambi Nicole Ferrah, Gigi Cougture, Whitney GucciGoo and more will perform. Prizes include $1,000 cash, a $600 Absolut prize package, a $600 Red Bull prize package and more. Email [email protected]com to apply or for more information. 
The D.C. Eagle (3701 Benning Rd., N.E.) hosts karaoke hosted by D&K Sounds tonight at 9 p.m. There will be $3 rail cocktails and domestic drafts and $4 wines. For more details, visit dceagle.com.
The Lambda Bridge Club meets tonight at 7:30 p.m. at the Dignity Center (721 8th St., S.E.) for duplicate bridge. No reservations required and new comers welcome. If you need a partner, call 703-407-6540.
Big Gay Book Group meets at Trio Bistro Restaurant (1537 17th St., N.W.) tonight at 7 p.m. to discuss "Tinderbox: The Untold Story of the Up Stairs Lounge Fire and the Rise of Gay Liberation" by Robert W. Fieseler. Newcomers welcome. For more details, visit biggaybookgroup.com or email [email protected].
Thursday, Nov. 15
The D.C. Center (2000 14th St., N.W.) hosts its monthly poly discussion group tonight at 7 p.m. People of all different stages are invited to discuss polyamory and other consensual non-monogamous relationships. This event is for new comers, established polyamorous relationships and open to all sexual orientations. For details, visit thedccenter.org. 
Be prepared to clap for 'Nollywood Dreams' at Round House
Theatergoers asked to play audience of Nigerian chat show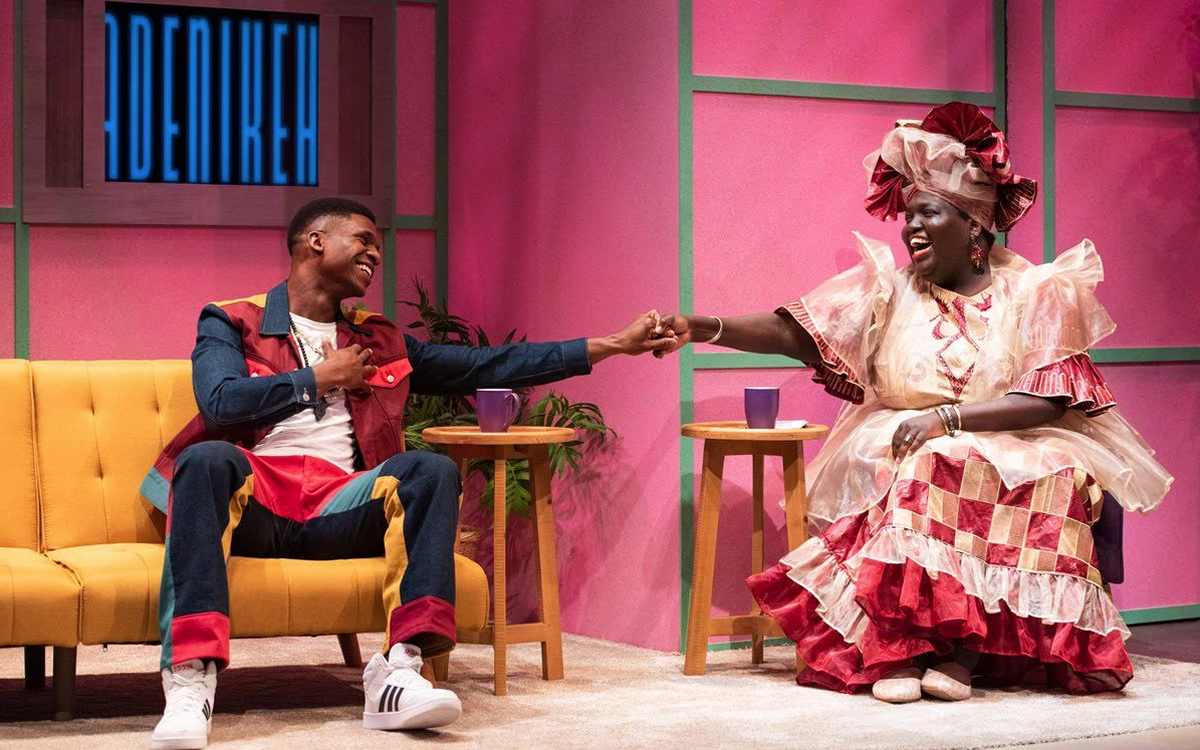 'Nollywood Dreams'
Through July 3
Round House Theatre
4545 East-West Highway, Bethesda, MD 20814
$55-$78
Roundhousetheatre.org
If you see "Nollywood Dreams" at Round House Theatre, be prepared to clap a lot, whether you like it or not.  For almost a third of Jocelyn Bioh's 100-minute-long comedy, theatergoers are asked to play the audience of an Oprahesque Nigerian chat show with a big personality host and large projected words (cheer, applause) prompting the house to make lots of noise. It's tough not to comply. 
Set in '90s Nigeria, it's all about Nollywood, the nickname for the Lagos-based film industry that ranks above Hollywood and second only to India's Bollywood in the number of films produced annually.
Decked out in fabulous traditional attire, the spirited finger-snapping TV host Adenikeh (Jacqueline Youm) leads with niceties before going in for the kill. Her big-name guests prove central to the story: director Gbenga Ezie (Yao Dogbe) recently returned home from America and looking to make a Nollywood hit; gorgeous veteran star Fayola (Yetunde Felix-Ukwu), who's counting on a comeback to revive a slipping career; and Wale Owusu, Nigeria's "Sexiest Man Born," played by the faultlessly cast Joel Ashur.
Glued to the TV in the office of the family travel business, sisters Dede and Ayamma Okafor (played by Renea S. Brown and Ernaisja Curry, respectively) faithfully watch Adenikeh's eponymous program, breathlessly taking in every Nollywood scoop and subsequent development. While elder sister Dede is content to swoon over male pulchritude, Ayamma has aspirations to be more than a fan, she wants to act. When director Gbenga holds an open casting call to find a fresh face for his new love triangle romance, "The Comfort Zone," she grasps at the chance.
A broad comedy broadly acted by an appealing cast, Bioh's storyline is predictable, a Cinderella story without surprise. It's a loud world seemingly inhabited by stock characters – the heartthrob, a shady film auteur, an aging film actress, squabbling sisters – but despite all, they aren't without nuance. The characters prove dimensional and worthy of some investment.
Also, along with the over-the-top comedy, Bioh's work refreshingly shows an Africa that isn't always presented on stage. People's dreams, desires, and relationships are set against a bustling urban sprawl culturally glued together by the cult of celebrity.
The action plays out on Jonathan Dahm Robertson's terrific revolving (sometimes dizzyingly so) set made up of three locales — the travel office, daytime TV set, and Gbenga's well-appointed Nollywood Dreams Studio (with the outsized signage to prove it). It's an energizing and memorable design.
Brandee Mathies's costumes are almost a show in themselves. Exuberantly colorful, they cleverly bring together traditional garb and western silhouettes with joyful flourishes of Nigerian flare. The showbiz folks are costumed, well, showier. It's short skirts and glittery stilettos for fan favorite Fayola, long touted for her Tina Turner legs.
A Ghanian-American writer, playwright and actor, Bioh grew up on Nollywood flicks. In fact, "Beyonce: The President's Daughter" (2006), one of her favorites, was an inspiration for "Nollywood Dreams." Her debut work "School Girls; Or, the African Mean Girls Play," an entertaining tale of teenage trials and tribulations set at a boarding school in provincial '80s Ghana was a great success for Round House in 2019.
And at the helm of Round House's current offering is Theater Alliance's producing artistic director Raymond O. Caldwell. As gay, Black, and Asian, Caldwell sometimes refers to himself as third culture. In this instance, the Helen Hayes-winning director has heartily plunged into Bioh's vision and with relish and created a piece rife with fun and feeling.
Fascinating mystery novel features gay private eye in 1947 Philly
'Knock off the Hat' explores a world before LGBTQ rights advances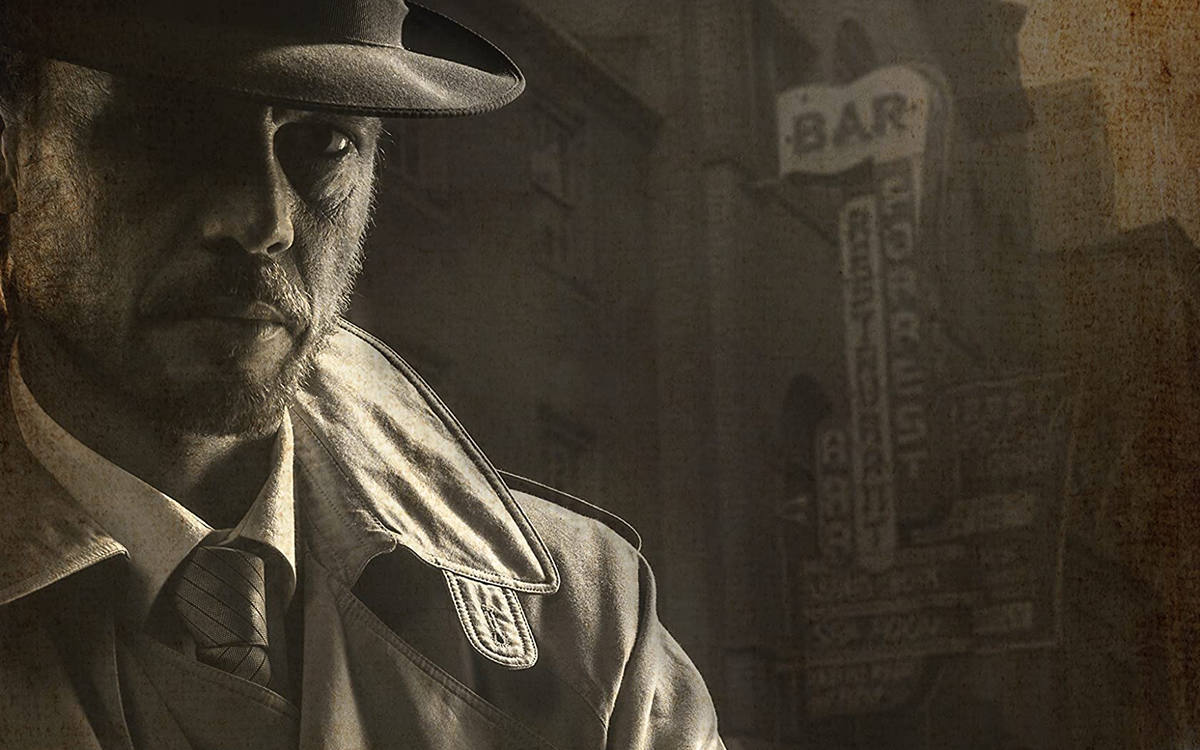 'Knock Off the Hat: A Clifford Waterman Gay Philly Mystery'
By Richard Stevenson
c.2022, Amble Press
$18.95/200 pages
The Horn & Hardart automat is a great place to meet friends and eat (on the cheap) delicious meatloaf and coconut cream pie.
People wonder when Connie Mack, the Philadelphia Athletics' manager, will retire and have a ballpark named after him.
If you're queer, you dance, drink and hook-up in gay bars.
Life is good. Even on summer nights when few places are air conditioned. Except that if you're queer, you can be arrested if you're in a gay bar that's raided by the police. If you're arrested, your name will likely appear in the Philadelphia Inquirer on a list of "deviants."
This is the world of Clifford Waterman, a gay private eye, the protagonist of "Knock Off the Hat," the fascinating new mystery by Richard Stevenson.
The novel is set in 1947 in Philadelphia. During World War II, Clifford, a former police detective, was in the Army. He was an Army MP in Cairo, where he jokes, "I was working with US Army unintelligence."
Clifford was dishonorably discharged from the Army for being gay. Though ironically, his job in the service was to round up "drunks," "dope fiends" and "perverts."
An officer found him one night, "enjoying the company of a nice man named Idriss, who normally cleaned the latrines," Clifford says. "On this particular occasion, this pleasant chappie was cleaning my latrine."
The era in which Clifford lives is repressive. The House Un-American Activities Committee is going after queer people and suspected Communists. If you're LGBTQ and arrested in a bar raid, you'll lose your job if your employer reads about it in the paper.
Yet Clifford respects himself. He proudly hangs his dishonorable discharge on his office wall.
In "Knock Off the Hat," Clifford is called upon to use his detective skills, street-smarts and connections in the queer community, to solve a terrifying, puzzling mystery.
Usually, queer people who are arrested in a gay bar raid for "disorderly conduct," can pay off Judge Harold Stetson. (Stetson is called "the Hat" because his surname is the name of a type of hat.) If they pay the judge $50 (a lot of money, but, with some belt-tightening, doable), they'll avoid "public humiliation along with a hefty fine or even jail time," Stevenson writes.
But now, the judge and his clerk have gone bonkers. They're requiring queer people to pay Judge Stetson $500. If they don't pay up, their professional and personal life will be ruined.
Scarcely anyone can afford this sum. A gay man, who's proud to be a salesperson in the shoe department of the glam department store Wanamakers, is comparatively lucky. After he's arrested in a bar raid, he sells his car to get the $500 to pay off the judge. Other queer people end up working at gas stations or even kill themselves because they don't have that kind of money.
"Knock Off the Hat" takes place at a time when queer lives were, largely, devalued. Yet it's far from grim.
The novel is filled with dark humor and engaging characters from an actress who pretends to be a deceased gay man's fiancee to a left-wing queer farmer. In one scene, after Lauren Bacall drops into a dinner party, it's revealed that her "dick" is "bigger than Bogie's."
Richard Stevenson is the pen name of the groundbreaking mystery writer Richard Lipez. "Knock Off the Hat," was published after Lipez, who was openly gay, died at 83 in March 2022. Lipez envisioned "Knock Off the Hat" as being the first in a series featuring Clifford Waterman.
Also, under the pseudonym Richard Stevenson, Lipez over four decades (beginning in 1981 with "Death Trick") wrote 17 mysteries featuring the queer detective Donald Strachey. "Chasing Rembrandt," the last of the Donald Strachey series, will be released by ReQueered Tales in fall 2022.
The Strachey mysteries, set in Albany, N.Y., in the late 1970s, 1980s and 1990s, are less dark than "Knock Off the Hat." Donald Strachey, his lover Timmy and many of the other queer characters dance, cruise, and indulge in camp humor. Yet without being preachy, the Strachey mysteries address AIDS and other serious issues.
"Knock Off the Hat" is as riveting as the best of Raymond Chandler. Though it's highly entertaining, reading it in this "Don't Say Gay" era, is sobering. The novel with its depiction of a time when queers had no rights is a chilling reminder that we can't afford to be complacent.
This isn't meant to be a downer. Libation in hand, treat yourself this summer. Check out "Knock Off the Hat."
'Wildhood' explores queer Indigenous experience
An example of personal filmmaking at its most sublime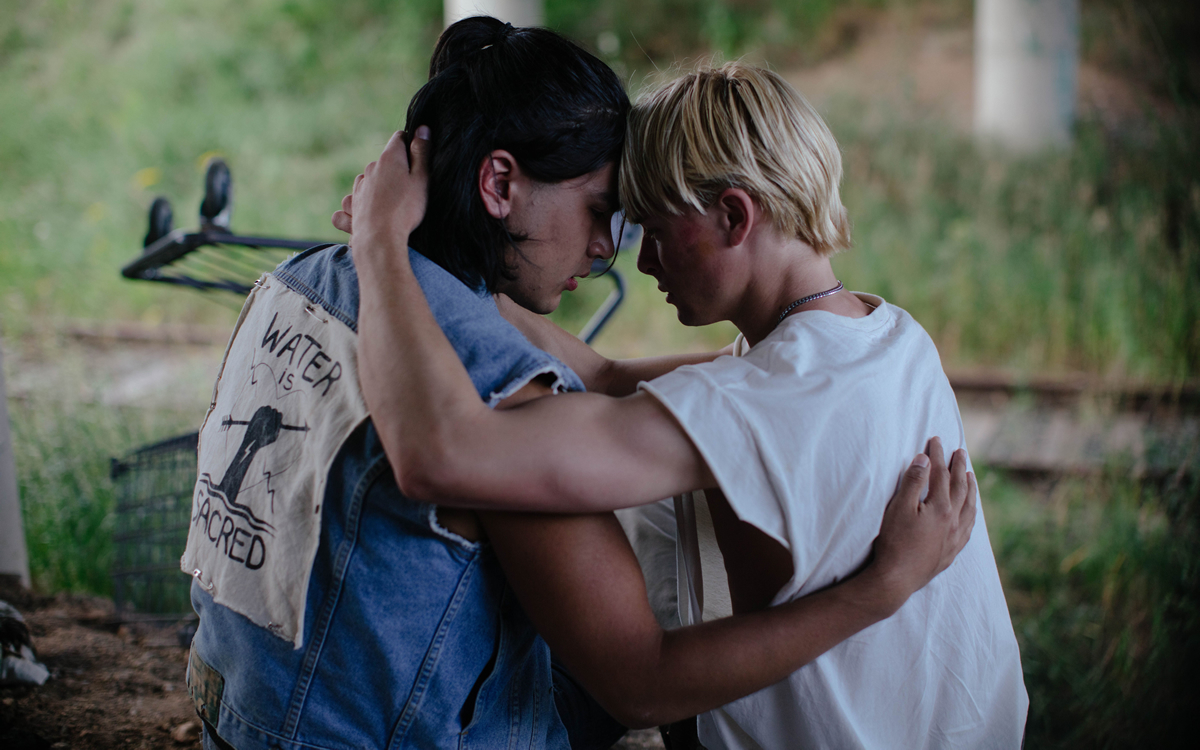 It's hardly news to say that the movies have a less-than-ideal track record when it comes to authentic representation – or, really, any representation at all – of Indigenous people. For most of its history, Hollywood's "dream machine" dutifully perpetuated the narrative that, with very few exceptions, "the only good Indian is a dead Indian," and even after the cultural tide began to turn, filmmakers who attempted to propagate a more compassionate viewpoint usually muted their efforts with stereotyped portrayals of Native Americans that presented them either as comic relief or tragic victims of oppression – when they weren't being idealized as magical fonts of ancient wisdom, that is – and did little to convey the reality that they were really just human beings like the rest of us.
It goes without saying that the LGBTQ community can relate. But though things have gotten somewhat better for us in recent years, we are still hard pressed to think of many examples of films in which Indigenous people have not been essentially marginalized – and when we try to think of movies with Indigenous people who are also queer, the best most of us can do is "Little Big Man," the 1970 Arthur Penn western in which Dustin Hoffman is raised by a Sioux Nation tribe and grows up with a Two Spirit character named Little Horse (played by Native actor Robert Little Star) as his friend. For the record, it's a sympathetic portrayal, if not quite fully drawn. It was also nearly 60 years ago, and we're still waiting for another mainstream movie to show us a more authentic vision of queer Native experience.
While Hollywood continues to drag its feet on correcting that gap, however, Canadian/L'nu Two Spirit/nonbinary filmmaker Bretten Hannam has been hard at work to bring their own perspective to the screen – and their debut feature film, "Wildhood," which launches on Hulu June 24, is as much a breath of trope-free air as one could wish.
Disregarding expectations about Indigenous identity right out of the gate, it centers on Link (Phillip Lewitski), a half-Mi'kmaq teenager who lives with his younger half-brother Travis (Avery Winters-Anthony) in a rural trailer park on the coast of Nova Scotia. Their home life is toxic, with an abusive father (Joel Thomas Hynes) more interested in training them for a life of crime than in taking care of their basic needs; when Link learns that his Mi'kmaw mother may still be alive – despite what he had been told since early childhood – he abruptly decides to steal away with Travis and make a run for it, hoping to locate her and find a better life in the process.
Ill-prepared for a cross-country journey, an early encounter brings them quickly under the wing of Pasmay (Joshua Odjick), a Two Spirit Mi'kaq pow wow dancer traveling from gig to gig. Though Link is hesitant to trust this interloper and the two are frequently at odds, he gradually warms to Pasmay, and an emotional bond begins to grow between them as the three young travelers make their way across the Canadian wilderness together.
It's not hard to gather where things go between Link and Pasmay, and together with the quest to reconnect Link to his estranged mother and the Native heritage she represents, it should be obvious enough that this is a coming-of-age tale whose protagonist yearns to embrace more than one neglected facet of his identity. Yet though it might be easy to classify "Wildhood" as a teen "coming-out" movie, it would also be misleadingly dismissive.
Like its central character, it's a movie with many questions to be asked and answered, and sexuality is only one of the many elements woven together in Hannam's briskly paced yet intricately layered screenplay. No one in the movie needs to "come out," exactly; it's easily gleaned that Link knows from the start that he is gay, or at least someplace on the queer spectrum, even if he doesn't know that getting comfortable with that fact might be tied up in the journey ahead of him. As for Pasmay, they're fully comfortable with their Two Spirit nature, yet the past trauma of family rejection is something they have yet to fully overcome. As these two walk together – accompanied by the one-eyed but clear-sighted Travis, who is working through family issues of his own – their growing closeness requires them to grapple with these lingering fears, providing a framework through which Hannam can subtly illuminate the differences between the world views held by white and Indigenous cultures.
With an Indigenous queer filmmaker behind the camera, the takeaway from that contrast inevitably emphasizes the opposition between two different cultural conceptions of queerness itself, and rightly so. As for their direction, Hannam's remarkably self-assured visual storytelling effortlessly complements the nuances of their screenplay to mesmerizing effect, making all these intellectual-sounding themes arise like thoughts in a meditation, to be noted as they pass and remembered later. No doubt it helped that "Wildhood" was expanded by Hannam from an award-winning 2019 short; in any case, the result is a film with an easy, natural flow that neither shies from emotion nor dwells in it, and culminates exactly where we hoped while taking us places we never expected to go.
As for the acting – a crucial element in making any film rise to its highest aspirations – Hannam's cast not only serves them well, but are so perfectly attuned to their movie's delicate spirit that they seem not to be performing at all. The nonbinary Odjick, charismatic without being showy, exudes a confident compassion that makes a perfect complement to Lewitski's awkward and angry teen rebel, and the easy chemistry between them helps to make the latter's lowering of defenses all the more believable. Winters-Anthony gives a stunningly genuine performance as Travis, helping to bring full weight to the all-important theme of chosen family; and Michael Greyeyes (the film's most recognizable face, thanks to TV roles in "True Detective" and "Fear the Walking Dead," among other titles) gives a memorable turn as a helpful stranger who facilitates Link's eventual reunion with his mother – in exchange for a favor, of course.
"Wildhood" comes to Hulu after becoming a hit on the Festival Circuit in 2021, where it was an official selection at both TIFF and AFI Fest and won awards at both the Canadian Screen Awards (for Odjick's performance) and the Palm Springs International Film Festival. That provenance is a testament to the importance of such festivals in amplifying the voices of marginalized artists and allowing them to tell their stories – but it's not the reason for putting the movie at the top of your must-stream list, nor is the fact that it's an embarrassingly rare example of Indigenous queer inclusion on the screen. Ultimately, the reason for watching "Wildhood" is that it is an example of personal filmmaking at its most sublime, existing at the intersection of personal experience, public enlightenment, and popular entertainment.
That's a big burden to bear, but "Wildhood" never feels weighed down. On the contrary, it leaves us with a sense of freedom and acceptance that is lighter than air.