November 9, 2018 at 6:52 pm EST | by Kathi Wolfe
What to do when you're tired of being constantly enraged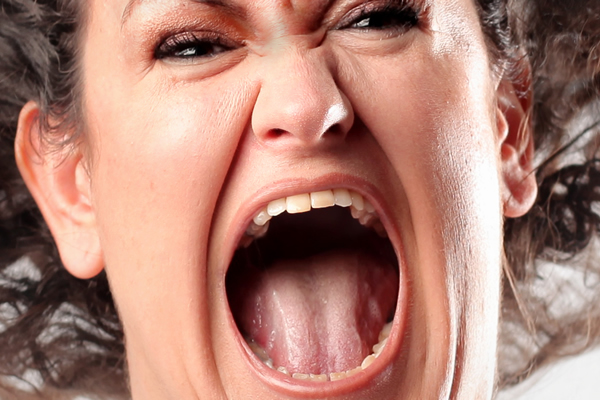 As I write, it's the night before Election Day 2018. If the Republicans keep control of the Senate and the House, many of us will feel angry and helpless. Especially, if we're queer, people of color, disabled or otherwise marginalized. If the Democrats take back the House, we'll breathe a sigh of relief. There'll be a check on the Trump administration. Yet, we'll still be overwhelmed.
Why do so of us many feel so mad and so helpless? Because, though things were so bad, we couldn't imagine they'd get worse. Yet the unimaginable happened.
Last month, pipe bombs were sent to George Soros and prominent Democratic leaders across the country. A white supremacist shot two black people in a Kroger supermarket in Jeffersontown, Ky.  Eleven people were killed and others wounded in a shooting at a Pittsburgh synagogue.
Last weekend, a man who'd made racist and misogynistic videos on YouTube killed two people in a yoga studio in Tallahassee, Fla.
Did I mention the Kavanaugh confirmation hearings or the Trump administration trying to take away the civil rights of transgender people? Then, there's Trump deploying 15,000 troops to combat a non-existent immigrant "invasion." With Trump sowing divisiveness and winking at racism, anti-Semitism and misogyny, it seems nearly impossible to combat prejudice and hate.
"I feel angry all the time," a Washington, D.C. friend told me, "what can we do to change anything?"
"It's exhausting to be constantly enraged," a New York friend said to me, "you feel like giving up."
This fall, I've been reading two books – "Good and Mad: The Revolutionary Power of Women's Anger" by Rebecca Traister and "The Good Neighbor: The Life and Work of Fred Rogers" by Maxwell King — that offer some ways in which we can channel our rage and despair.
In "Good and Mad," Traister, a New York magazine columnist, highlights the role that women's anger has played in the struggle for social justice in the United States – from the suffragette movement to abolitionism to labor unions to the civil rights movement to the LGBTQ rights movement to the current #MeToo moment.
Women's anger hasn't been validated historically or today, Traister says. It "has rarely been acknowledged as righteous and patriotic when it has originated with women," she writes, "though women have often taken pains to mimic or reference the language and sentiments of America's founding while making their own angry demands for liberty, independence and equality."
Recently, listening to Trump's misogynistic tweets and knowing that the Supreme Court will likely gut abortion rights, many women (even some men, I'd wager,) have felt a "Thelma and Louise" level of fury. Released a few months before the Anita Hill-Clarence Thomas hearings, the film, starring Susan Sarandon as Louise and Geena Davis as Thelma, shows Louise shooting the man who rapes Thelma. Thelma and Louise ended up driving off a cliff, and we don't want to commit violence.
Working for social change – from running for office to volunteering for a candidate or non-profit to making art to engaging in civil disobedience – is a way of transforming anger into action.
Still, it's hard to feel even a shred of hope. The problems of our community and country from racism to worries about LGBTQ rights being eroded can feel overwhelming. Where do you, as just one person, begin to work for change?
I've been thinking of Fred Rogers, a.k.a Mister Rogers because he lived in the Pittsburgh neighborhood, Squirrel Hill, where the recent synagogue shooting occurred. Rogers wasn't a political activist. Though he got angry, he didn't speak out loudly against injustice. Yet, in many ways, he quietly fought against prejudice and championed inclusion. Rogers, an ordained Presbyterian minister, was a parishioner at Pittsburgh's Sixth Presbyterian Church. "It was known in part for welcoming gay and lesbian parishioners, a position that was wholeheartedly supported by Fred Rogers."
Rogers told us to "look for the helpers." This is good advice for channeling our anger. We can't be Mister Rogers. Our problems from climate change to transphobia can't be easily fixed.  But we can look for the helpers – from first responders to our families to ourselves.
Kathi Wolfe, a writer and a poet, is a regular contributor to the Blade.