New Mariah album 'Caution' hovers around late-career sonic sweet spot
It's no masterpiece and is a little samey throughout, yet rich texture, current production keeps things moving on tight, 10-cut effort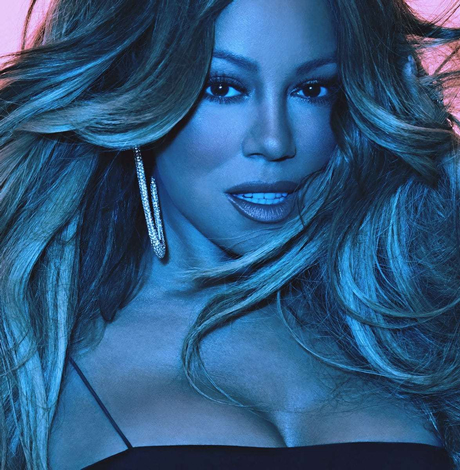 Mariah Carey is pretty consistent. She's never really made an all-out dud. Even the most nominal of fans can always find something enjoyable on her many studio albums. It's just that sometimes they're so clunkily and pretentiously titled, many don't bother to check them out. 
In stark contrast to snappily titled early releases like "Daydream" (1995), "Butterfly" (1997) and "Rainbow" (1999) came more recent efforts such as "Memoirs of an Imperfect Angel" (2009) and the ludicrously titled "Me. I Am Mariah … the Elusive Chanteuse" (2014), the lowest-selling album of her long career. 
You shouldn't judge a book by its cover or an album by its title ("Angel" and "Chanteuse" both had worthy moments) but thankfully we can get past all that titular tomfoolery with "Caution," (**1/2 out of four) her Epic label debut out last week. 
Is it a great start-to-finish record? No. And if you've been out of the Mariah loop for awhile and pick it up thinking there's gonna be a barnburner like "Honey," "Make it Happen" or "Dreamlover," well — dream on. Any longtime music fan knows sometimes our favorite acts don't always make the record we wanted them to. The "Caution"-era Mariah, now in her late 40s, is musically more subtle. These tracks don't come roaring out of the gate. This is a richly atmospheric record you can play anywhere; its slinky, sexy, lite hip-hop grooves (courtesy a wide array of top-shelf producers) are easy on the ear. The handful of rap cameos from Ty Dolla Sign, Slick Rick, Blood Orange and Gunna are woven in deftly. There's a sonic cohesiveness (although some might call it a mid-tempo rut) to the whole thing that's refreshing. 
It's also a tight record with just 10 songs clocking in at 39 minutes total. Carey deserves kudos for reining in both musical excess and overall bloat here. 
The best cuts all come early. "GTFO" ("get the fuck out") is mellow and chill and would sound great on a turntable. Despite it being a sly and cleverly worded kiss-off, it's an ear worm and a great opening cut. 
First (non-promo) single "With You" drips with atmosphere and Carey and a lover enjoy "shots of Remy/playin' confessions and our bodies blending/ooooh I'm in love it's true/yeah damn I fux witchu." Of course she's no Bob Dylan (Carey co-penned all 10 cuts), but we never expected her to be. It's again mellow, the chord progressions flow like melted butter and the lyrics are loose enough so as to give her plenty of room to improvise as the song reaches a boil. 
She does it all with her usual tricks — doubled vocals an octave higher, ad-libby sounding outro lyrics, cascading vocal melismas and even a subtle cameo from her famed "whistle register," (the upper reaches of her vocal range which early on were her trademark). Carey has struggled in live performance in recent years. Her range has at times appeared shot, her pitch shockingly iffy and even her mid-range lacking the luster it had in the '90s. But with all the studio bells and whistles at her disposal, Carey sounds great on "Caution." The range is there but you never feel like she's beating you over the head with vocal gymnastics. 
The title cut is mellow, slinky and catchy. Several tracks follow in similar lush, always mid-tempo fashion — cute "A No No," radio-friendly and current-sounding "The Distance," vapory Streisand-referencing "Giving Me Life" and plinky, sputtering "Stay Long Love You." She's variously horny, nostalgic, ready to put a douchey lover in his place and so on. There's no grand statement here about anything, but that's OK. 
There are only two out-and-out duds — inane "One Mo' Gen" (just her hoody way of saying she wants to have sex again over neo-Vaudevillian chords) and nicely textured but lyrically weak "8th Grade," which makes absolutely no sense. 
The record only changes gear at all on final cut "Portrait," a heartbroken piano ballad that ends on an optimistic note and a major chord. It's the only cut that particularly goes anywhere, reaching a nice little musical/vocal froth that just as quickly simmers back down. You never particularly feel in these choices that Carey is reining things in to save herself taxation. That could be a factor but it feels more like an artistic choice and overall it works quite well. 
Sadly Carey is now — by sheer age and sexism alone — several years into the inevitable radio shut-out that plagues all divas after about age 35. She had a decent hit (no. 15) with Miguel with "#Beautiful" in 2013, but her last no. 1 ("Touch My Body") is a full decade behind her. "With You" has done OK on some of the minor charts but hasn't cracked the Hot 100, which would have been unthinkable for Carey in the '90s or early '00s. 
How our various veteran lady artists tackle this sad reality creatively is always interesting to witness. "Caution" is no "E=MC2" (Carey's last great record) but it's uber current sounding, subtle and captures the singer vamping around like she's still in her fun-loving and sexual prime without coming off as Norma Desmond-ish. She's hovering near — if not totally hitting — a late career sweet spot that sounds warm and inviting whether radio decides to do anything with it or not. 
New dance single pays tribute to Town Danceboutique
Local musicians pen 'Town' in honor of shuttered club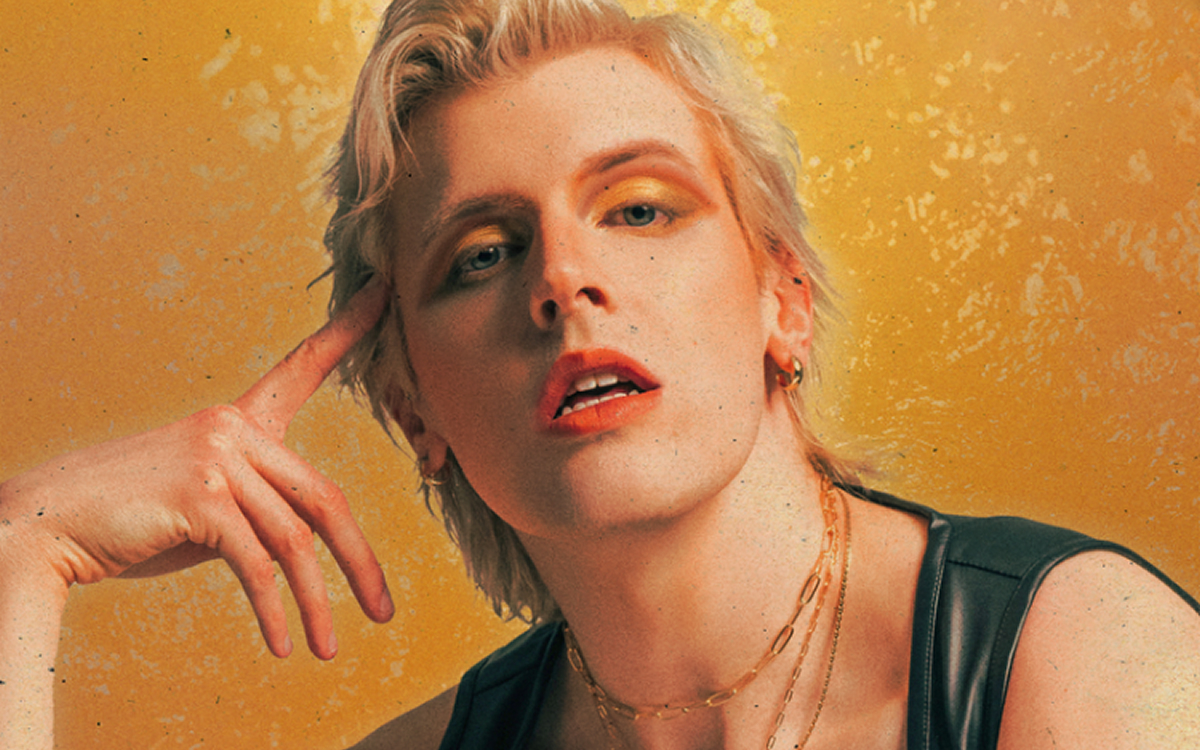 The closing of the LGBTQ nightclub Town Danceboutique in the summer of 2017 was heartbreaking to local musician Bryce Bowyn. He and his Los Angeles-based singer/songwriter friend Lexie Martin decided to honor its legacy in their new single, "Town."
For Bowyn, who moved to the District about a decade ago to attend school at American University, the memories he has from Town Danceboutique are endless. And when it closed, it was a massive loss to Bowyn and many others.
"It was such a cool space," Bowyn said. "It was just disappointing to see a place that brought so many people together become part of the landscape again." The building Town Danceboutique used to be housed in is now home to upscale apartments and a CVS.
Town Danceboutique was a formative place for Bowyn and Martin, and it was Bowyn's first experience in an open and accepting LGBTQ environment. His favorite memories at the club were always on Halloween, he said. Patrons, including Bowyn, would go all out with their costumes to look their very best.
Bowyn and Martin met while they were both in the musical theater program at American University. Despite their years-long friendship, "Town" is the first song they have written together. They sat down over FaceTime and got to work. It was Martin's idea to pay homage to Town Danceboutique, and the song follows the story of pre-gaming, going out, and hitting the dance floor.
But the single also serves as a hype song for going out in any city, at any place.
"It was important to me for the song to remain relatable and accessible," Bowyn said. "So the whole foundation of the chorus, 'Let's go to town,' can either mean Town Danceboutique, or painting the town red and having the night of your life."
Bowyn started writing and producing his own music in 2018. He released an EP titled "A Rosy Retrospect" in 2022, and most recently released a single "A Bridge Burned Down" in June. His music is inspired by late 2000s pop and '80s synthpop, influenced by stars like Madonna and Charli XCX. Lexie Martin released her self-titled EP in 2019 and most recently came out with her single "SUPERPOWER" in 2021.
Bowyn has been a lifelong pop music enthusiast. He distinctly remembers watching Britney Spears perform "Oops!…I Did It Again" at the MTV Video Music Awards when he was a kid and thinking "That was what I wanted and what I was set to do in life."
"My heart was always with pop music," Bowyn said.
"Town" is available now for streaming on Spotify, Apple Music, and Soundcloud.
From Monáe to Madonna, fall will rock in D.C.
Local venues hosting array of queer artists in coming months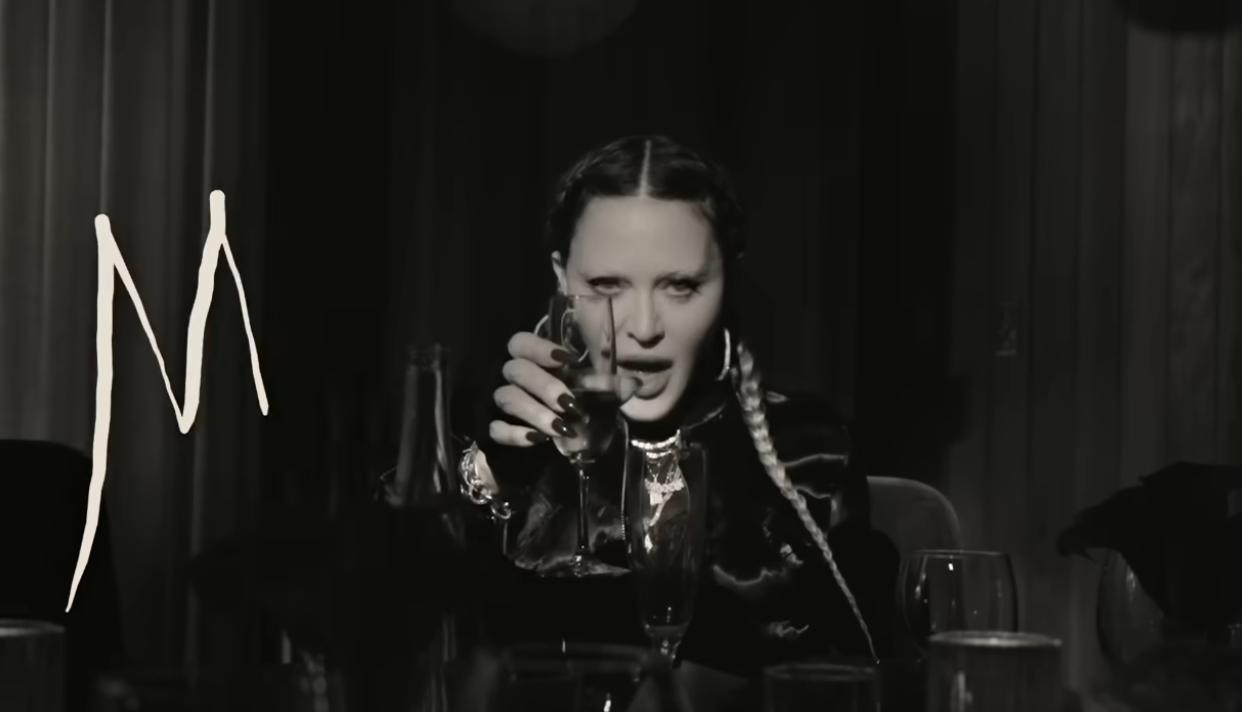 The D.C. area has many LGBTQ musical acts to look forward to this fall. Starting with pansexual and nonbinary actor and R&B singer Janelle Monáe, performing at the Anthem on Sept. 24-25 with ticket prices ranging from $135 to $301 on StubHub.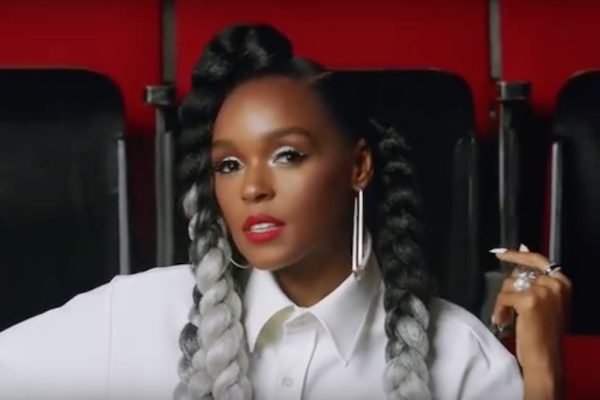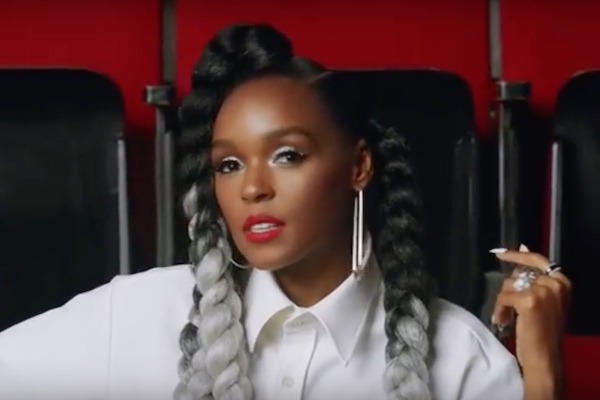 Singer Hozier's "Unreal Unearth Tour" is coming to the Anthem on Sept. 26-27. Tickets are available on StubHub starting at $324.
On Sept. 28 the CFG Bank Arena in Baltimore will see lesbian pop artist SZA's "SOS Tour" with tickets starting at $165 on Ticketmaster.
Queer indie pop singer Ashnikko is coming to the Anthem on Sept. 29 to perform their "Weedkiller Tour." Tickets available on StubHub range from $49 to $279.
Coming to Merriweather Post Pavilion in Columbia, Md., is the All Things Go Festival. Performing are lesbian singers Tegan and Sara, alt-pop singer Lana Del Rey, pop singer Carly Rae Jepson, and more. The festival will take place Sept. 30-Oct. 1 with two day passes starting at $397 on SeatGeek.
Rock band Queen will perform "The Rhapsody Tour" at the CFG Bank Arena along with Adam Lambert on Oct. 4-5. Tickets are starting at $181 on Ticketmaster.
Pop star and trans woman Kim Petras' "Feed the Beast World Tour" will reach the Anthem on Oct 12. Tickets range from $72 to $817 on StubHub.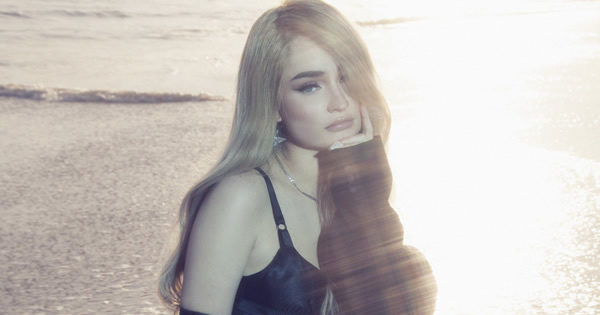 Queer pop singer Kesha is coming to the Anthem on Oct. 29 to support her new album, "Gag Order." Tickets go from $86 to $261 on Event Ticket Center.
Queer pop rapper Shygirl is co-headlining with bisexual singer Tinashe for the "Nymph" tour at the Anthem on Nov. 5. Tickets range from $45 to $145 on Ticketmaster.
Indie band Men I Trust is performing at Echostage on Nov. 15. Tickets are available on Ticketmaster for $30.
Nonbinary rapper Lil Uzi Vert's "PINK TAPE TOUR" will be at the Anthem on Nov. 21. Tickets start at $90 on StubHub.
Doja Cat's "The Scarlett Tour" will reach Capital One Arena on Nov. 27. Tickets start at $100 on Ticketmaster.
Madonna will bring her highly anticipated and delayed "The Celebration Tour" to the Capital One Arena Dec. 18 and 19. Tickets are available on Ticketmaster starting at $110.
Tom Goss to perform at Rehoboth Beach Bear Weekend
Out singer entertains at the Sands Hotel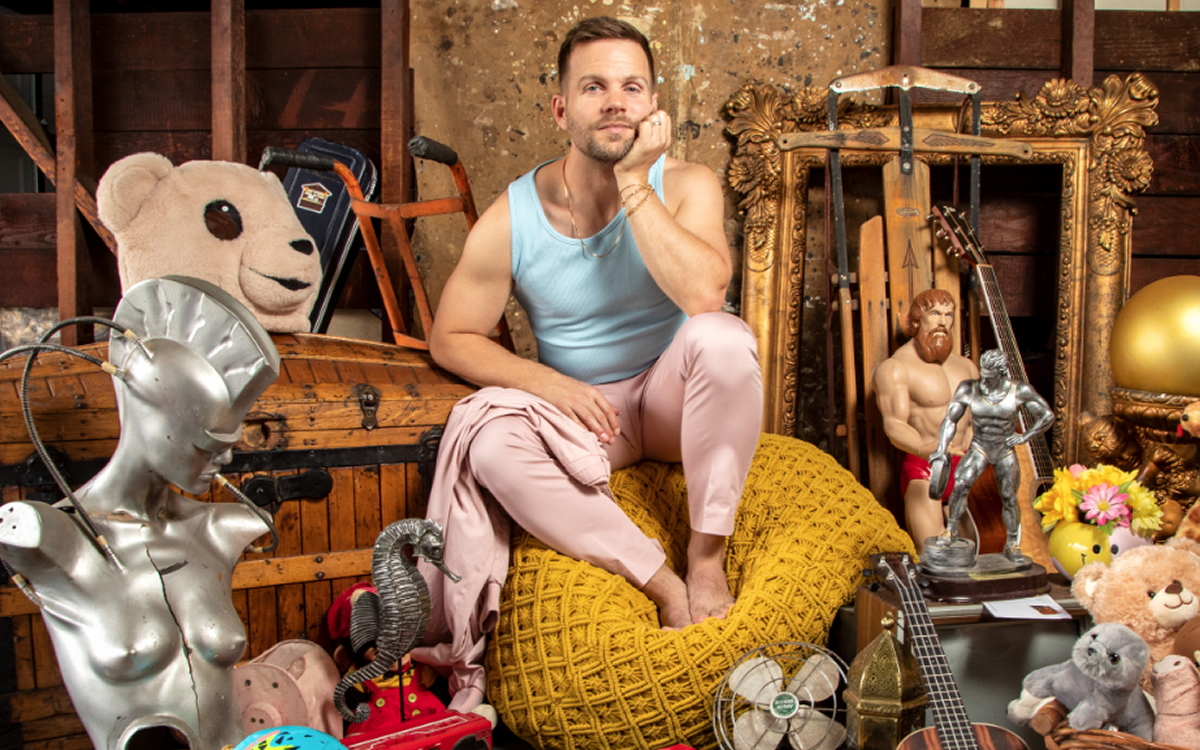 Out singer Tom Goss will perform at the Rehoboth Beach Bear Weekend on Saturday, Sept. 16 at 7 and 9 p.m. at the Sands Hotel.
He will sing his memorable songs like "Son of a Preacher Man" and "Bears," as well as tracks from his new album, "Remember What It Feels Like," where he sings about being a 42-year-old gay man still reeling from his husband's infidelity who was recently conned by a lover with a secret life now serving time in prison.
Tickets to Rehoboth Beach Bear Weekend start at $20 and can be purchased on Eventbrite.