Comings & Goings
Billups joins Sotheby's; Shipley takes new role at EJF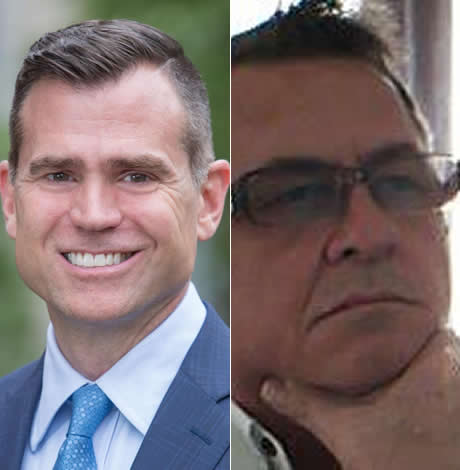 The Comings & Goings column is about sharing the professional successes of our community. We want to recognize those landing new jobs, new clients for their business, joining boards of organizations and other achievements. Please share your successes with us at [email protected]. 
Congratulations to Adam Ouanes on his position as a Transplant Social Work Intern at the Hospital of the University of Pennsylvania. Ouanes said, "As part of the Kidney Transplant's multidisciplinary team, I conduct psychosocial assessments for potential patients and living donors and participate in the decision making process regarding patient candidacy for transplant or donation."
Previously, he worked as a hospice volunteer with the Visiting Nurse Association of Philadelphia, and is still working as a peer counselor with the William Way LGBT Community Center in Philadelphia. Before deciding to go back to school and embark on his current career, Ouanes worked in retail for Bloomingdale's, and as supervisor at Diesel in Washington, D.C.
He has his BFA in acting from the Ira Blind School of Theater Arts, University of the Arts, in Philadelphia, and expects his master's in social service in May of 2020 from Bryn Mawr College.
Congratulations also to Bo Billups who has joined TTR Sotheby's International Realty Downtown D.C. brokerage. Billups is a veteran Realtor and long-time resident of Washington, D.C.  He was named to Washingtonian Magazine's 2017 list of the 100 Best Real Estate Agents and has experience as a residential loan officer and real estate investor. His insights into residential real estate have been the subject of appearances on HGTV and News Channel 8. As an advocate for stronger communities, Billups worked hand-in-hand with members of D.C.'s local government to help establish a free ID program for homeless residents.
He said, "I'm thrilled to have joined TTR Sotheby's International Realty for this next chapter in my real estate career. The company's sincere commitment to community service reflects my own passion for volunteerism and community building." He remains an active volunteer with Toastmasters International and has served as its club president. He is also a member of the Shakespeare Theater Company's Artistic Circle.
Previously, Billups worked with Coldwell Banker and APEX home loans. He has his bachelor's in government and international relations from the University of Virginia.
Congratulations also to Lloyd E. Shipley on his new position as a resident manager with EJF Real Estate Services. "I am pleased to be continuing my career in this way and looking forward to managing multiple buildings for such a great company," Shipley said.
Over the years, he has been active in real estate and worked for a number of companies including Tilton Bernstein Walsh Real Estate. His experience there included everything from coordinating property closings to assisting clients with staging their homes for sale. He also worked for them as a property manager. Shipley attended the University of Maryland University College studying business management and paralegal studies.
D.C. police data show 67 anti-LGBTQ hate crimes reported in 2022
Community continues to be hit with most bias incidents in city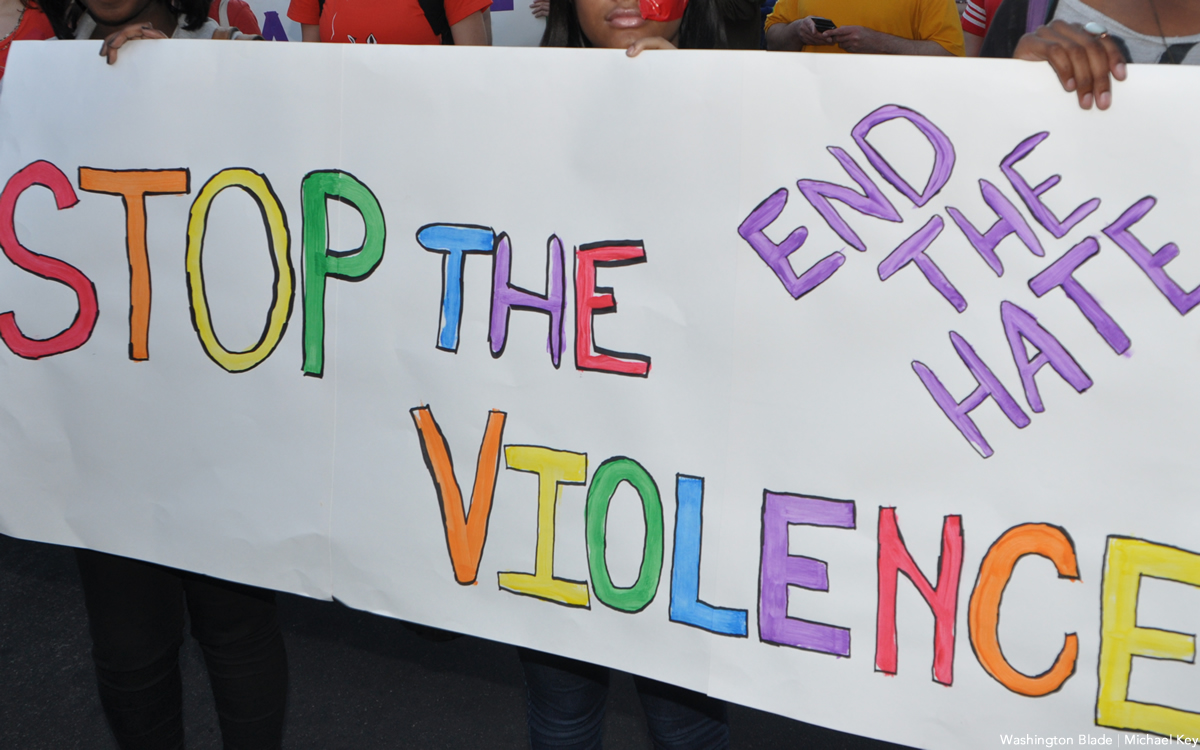 Recently released hate crime data by the D.C. Metropolitan Police Department shows that similar to nearly every year since 2011, LGBTQ people in 2022 were victims of a hate crime in far greater numbers than the other categories of victims, such as ethnicity/national origin, race, religion, or disability.
The data show that 45 of the reported hate crimes in 2022 were based on the victim's sexual orientation and 22 of the reported hate crimes were based on the victim's gender identity or gender expression, bringing the total number of anti-LGBTQ hate crimes to 67.
By comparison, the 2022 data show that 30 reported hate crimes were based on the victim's ethnicity or national origin, 20 were based on the victim's race, and four on the victim's religion. Three 2022 hate crimes were reported to be based on the victim's status as a homeless person and just one reported hate crime was said to be based on the victim's political affiliation.
The 67 reported anti-LGBTQ hate crimes reported in 2022 represent an increase over the 54 anti-LGBTQ hate crimes reported in 2021. The 2021 data show that 38 of the reported hate crimes were based on the victim's sexual orientation and 16 were based on the victim's gender identity or gender expression.
LGBTQ rights advocates, as well as law enforcement officials, have said they believe the reported number of hate crimes targeting LGBTQ people and other minorities are significantly less than the actual number of such cases because many go unreported.
"While the District strives to reduce crime for all residents of and visitors to the city, hate crimes can make a particular community feel vulnerable and more fearful," a D.C. police statement accompanying the release of the hate crime data says. "This is unacceptable and is the reason everyone must work together not just to address allegations of hate crimes, but also to proactively educate the public about hate crimes," the statement says.
Police and prosecutors have also pointed out that a hate crime is not legally classified as a crime in and of itself but instead as a hate or "bias" related designation to an underlying crime such as assault, threats of violence, destruction of property, and numerous other criminal offenses.
The Washington Blade couldn't immediately obtain from D.C. police additional 2022 data showing which underlying criminal acts were linked to the LGBTQ related hate crimes. The Blade has also requested data showing how many of the 67 reported anti-LGBTQ hate crimes in 2022 resulted in an arrest.
In past years, police data have shown that far fewer arrests are made compared to the number of reported hate crime cases. Past data has also shown that the Office of the U.S. Attorney for the District of Columbia prosecutes significantly fewer hate crimes cases than those sent to prosecutors after an arrest has been made.
The U.S. Attorney's Office has said that it has dropped a hate crime designation for cases on grounds that there was insufficient evidence to prove a motive of hate if the case goes before a trial by jury. Spokespersons for the office have said that when a hate crime designation is dropped, they often continue to prosecute the person arrested for the underlying crime.
A chart showing hate crime data reported by DC police from 2011 through 2022, including all categories of hate crimes, can be accessed at the D.C. police website.
Prosecutors drop multiple charges in D.C. gay murder case
One count remains for defendant in 2019 stabbing death of Vongell Lugo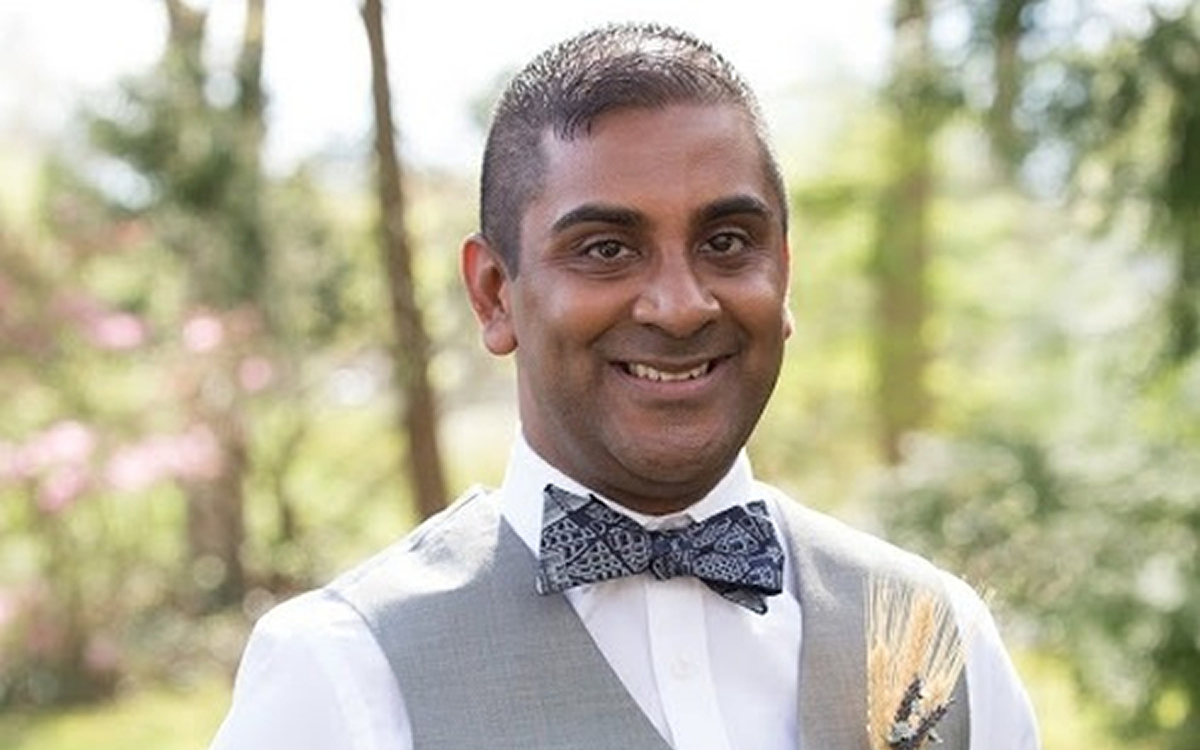 Without providing a reason, prosecutors with the Office of the U.S. Attorney for the District of Columbia requested and received approval from a D.C. Superior Court judge on Jan. 23 to drop four of the five pending charges, including two counts of murder, against the man charged with the Jan. 6, 2019 murder of gay retail manager Vongell Lugo.
Court records show that Assistant U.S. Attorney Peter V. Roman asked Judge Marisa Demeo to dismiss four of the five charges handed down in an Aug. 20, 2019, grand jury indictment against former U.S. Navy Hospital Corpsman Collin J. Potter, who was 26 years old when D.C. police charged him with fatally stabbing Lugo at least 47 times.
A single charge of First Degree Murder While Armed remains pending.
An arrest affidavit filed in court states that the murder took place inside Lugo's Northwest D.C. apartment shortly after the two men met, possibly for the first time, at the Black Whisky bar at 1410 14th St., N.W., and Lugo invited Potter to his apartment.
The arrest affidavit says police arrested Potter on the night of the murder after being called to the apartment building by a neighbor and after observing Potter fully nude standing over Lugo's nude body that Potter minutes earlier dragged outside the apartment door. Potter has remained in jail since the time of his arrest on Jan. 6, 2019, while awaiting a trial that has repeatedly been postponed. The trial is currently scheduled for April 18.
Court records show that in response to a motion filed by an assistant U.S. attorney on Jan. 18 of this year, Judge Dameo agreed to drop Counts 1 through 4 of the grand jury indictment. Those charges include Kidnapping While Armed, Felony Murder While Armed (Aggravating Circumstances), First Degree Sexual Assault While Armed, and Felony Murder While Armed (Aggravating Circumstances).
Roman's motion, which the judge approved, called for leaving in place Count 5 of the indictment – First Degree Murder While Armed (Premeditated) (Aggravating Circumstances).
When contacted by the Washington Blade, a spokesperson for the U.S. Attorney's Office declined to disclose the reason for the office's decision to drop the four indictment counts.
"We cannot comment on matters not in the public record," said spokesperson Patricia Hartman.
Prosecutors sometimes drop or lower charges against a defendant in cases like this in exchange for a plea bargain agreement in which the defendant agrees to plead guilty to a lower charge. Doing so avoids a trial, which prosecutors sometimes feel could result in a verdict of not guilty on all or some of the charges.
The public court records in the case pending against Potter do not show whether a plea bargain offer was made prior to the dropping of the four charges. Potter's defense attorney, Matthew Davis, has not responded to attempts by the Blade to reach him for comment on the case.
The next court hearing for the case, a Trial Readiness Hearing, is scheduled for 9:30 a.m. on Friday, Feb. 3. The Blade couldn't immediately determine whether an explanation for why prosecutors chose to dismiss the four indictment counts would be disclosed at the Feb. 3 hearing.
Three juveniles arrested for armed robbery in Dupont Circle area
Incidents took place near 17th and 18th street LGBTQ bars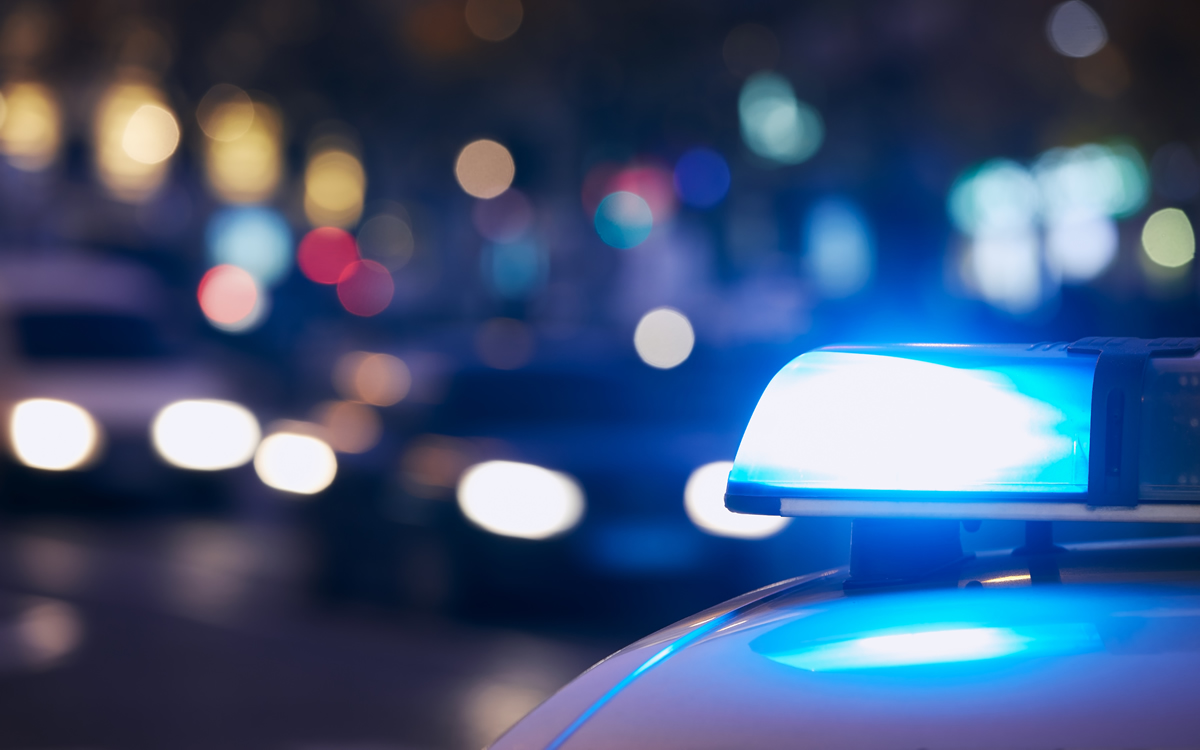 D.C. police announced on Monday that detectives have arrested three juvenile males for allegedly engaging in four separate armed robbery related offenses on Sunday, Jan. 29, between 9:45 and 10:14 p.m.
Three of the incidents took place on streets in the Dupont Circle neighborhood, including areas where three LGBTQ bars are located.
In a Jan. 30 statement, police said the juveniles assaulted two of the four reported victims in the separate robbery related incidents, but no serious injury was reported.
"On Sunday, January 29, 2023, two 16-year-old juvenile males and a 15-year-old juvenile male, all of Northwest D.C., were arrested and charged with the above offenses," the police statement says. It lists the offenses as Attempted Armed Robbery, Armed Robbery (Gun), Assault With a Dangerous Weapon (Gun), and Armed Robbery (Gun).
"The 15-year-old juvenile male was additionally charged with Carrying a Pistol Without a License, Possession of an Unregistered Firearm, Possession of Unregistered Ammunition, and Possession of a Large Capacity Ammunition Feeding Device," according to the police statement.
"It's very alarming because these are in the heart of Dupont and the gay core," said Dupont Circle Advisory Neighborhood Commissioner Jeff Rueckgauer.
Police reports for each of the incidents say that none of them were classified as a hate crime.
The police statement says one of the incidents took place at about 9:50 p.m. on the 1900 block of T Street, N.W., when two suspects, with one brandishing a handgun, approached the victim and demanded the victim's property. "The victim complied and then one of the suspects assaulted the victim," the statement says, before the suspects fled the scene in a vehicle. The offense is listed as an Armed Robbery (Gun).
That incident took place a little over one block from the gay bar Larry's Lounge, which is located at 18th and T St., N.W.
A second of the four incidents took place at approximately 9:54 p.m. in front of 1604 Q St., N.W. , according to a police incident report, when three of the juvenile suspects approached the victim, with one in possession of a handgun. The police incident report says the victim was able to escape from the suspects by entering the building where the incident occurred, the Claridge House Apartments, where the victim lives.
"No injuries were reported," the separate police statement says. The statement lists the incident as an Assault with a Dangerous Weapon (Gun).
The third incident occurred in front of the nearby apartment building at 1700 Q St., N.W. at about 10:14 p.m. when the three suspects, one carrying a handgun, approached the victim. The police statement says the suspects assaulted the victim, took property from the victim and then fled the scene in a vehicle. The offense is listed as Armed Robbery (Gun). The incident report says the victim lives in another part of Northwest D.C.
The 1600 and 1700 blocks of Q St., N.W are located within one or two blocks from several bars and restaurants with a large LGBTQ clientele.
The police statement says the fourth incident linked to the three arrested juveniles took place about 9:45 p.m. on Jan. 29 in the 2400 block of Connecticut Ave., N.W. on the Taft Bridge. "One of the suspects brandished a handgun and checked the victim for property," the statement says. "The suspects then fled the scene without obtaining any property." The incident is listed as an Attempted Armed Robbery.
One of the police incident reports says police were able to make the arrests after one or more police officers who responded to the locations where the incidents occurred observed the suspects entering a vehicle that was later found abandoned on a D.C. street. Based on descriptions of the suspects "a canvas of nearby Metro stations" resulted in the three suspects being stopped, the report says. Upon conducting a "protective pat-down" police found a handgun in the possession of one of the suspects, the report says.
The police statement and the incident reports do not disclose whether any of the victims were patrons of the many bars, restaurants, or other businesses in the area, including the nearby LGBTQ bars.