Coming out to only one parent creates tension, drama
Young gay fears reaction of 'far-right and a little bigoted' father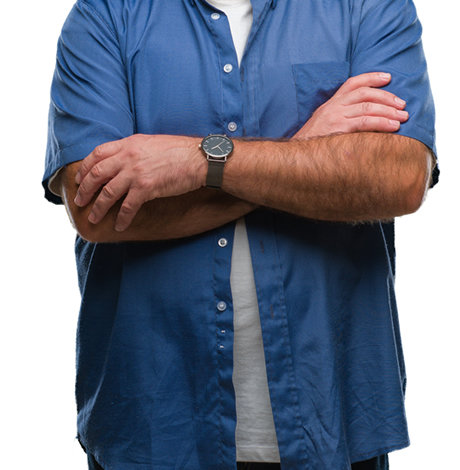 Hi Michael,

I came out to my mom three years ago, but not to my dad. I had felt like my mom would be accepting and I was right. She was not real happy, but has generally been supportive. 

I was afraid to tell my dad. He is far-right and a little bigoted, prejudiced against anyone who isn't just like him. My mom said I absolutely can't tell my dad because he'd never accept me and she's afraid he'd kick me out of his life and want to disinherit me. 

I think she might be right but am not sure. In spite of his being narrow-minded, he is my dad and has been loving and kind to me for my whole life. Just one example, he worked a second job to put me through college. I would be heartbroken if he stopped talking to me.

Now Christmas is approaching and I'm planning on going home to my parents. But I'm dreading the trip. Each year it gets harder to keep my secret from him. I have to be careful about what I say and be really vague about my life in D.C.

I've been open with my brother and sister. While they're supportive of me, they're also fearful that our dad would have a bad reaction.

I feel uncomfortable when we're all together because I can't be honest about my life and who I am. It's depressing that my family is so dysfunctional. 

I can't imagine keeping this up for the rest of my father's life. But I'm afraid my dad will reject me and that the rest of my family will be angry if I tell him and our family blows up. 

Also, my mom is worried he will be mad at her for keeping this secret from him.

I'm scared of his reaction, I'm scared of my family's reaction and yet I don't want to keep hiding.
Michael replies:
This is why people come out. It is crazy-making to hide who you are from people you love.  Doing so makes it impossible to be close to them. Keeping big secrets is corrosive to our relationships and sometimes to our souls.
Yes, when we come out we sometimes gravely upset the people we tell, who have their own ideas about whom they want us to be. 
But it's not your job to pretend to be someone you are not in order to keep your dad from getting angry or to maintain your family's equilibrium. Your life is yours to live as you see fit. 
With regard to your mom and siblings being angry if you come out to your father: You'll have to decide if you would rather lie about your life to keep them comfortable or deal with their possible wrath.
About your mom being concerned that you'll reveal her dishonesty: Coming out to one parent but not the other creates problems. We're either asking one parent to lie to the other or asking that parent to do the hard work of coming out for us to the other parent.
Your mom is now colluding with you to keep this secret from your dad. The question is, do you want to stay stuck in this mess or work to get out of it, even if she is upset by your telling your dad the truth about your life?
I'm curious why your family is tightly organized around appeasing your father's temper and prejudices. What has gone on in your family's past that leads all of you to be so afraid of him? Has he ever been violent or cut people off out of anger? 
Given your family's behavior regarding your dad, I suggest you consider working with an LGBT-positive therapist who is skilled in family dynamics and family therapy, to help you carefully consider and plan your upcoming moves. Doing so would enable you to work on your own and also with family members (if they were willing to join for some sessions) toward having a less fearful life going forward. 
One more thing to consider: You say your dad loves you, and he certainly sounds like he has been a dedicated father. Maybe, despite your family's fears, he is capable of growing beyond his prejudices. People often are capable of growth when life challenges them.
But regardless of whether your dad is willing to accept you as you are, you don't have to keep playing your relationship with him the way you are playing it, if you don't want to continue lying.  You're an adult. While it would be painful, you would be able to survive even if your father responded negatively.
Michael Radkowsky, Psy.D. is a licensed psychologist who works with LGBT couples and individuals in D.C. He can be found online at michaelradkowsky.com. All identifying information has been changed for reasons of confidentiality. Have a question? Send it to [email protected].
Making excuses to stay single
You don't have to settle, but you should set realistic expectations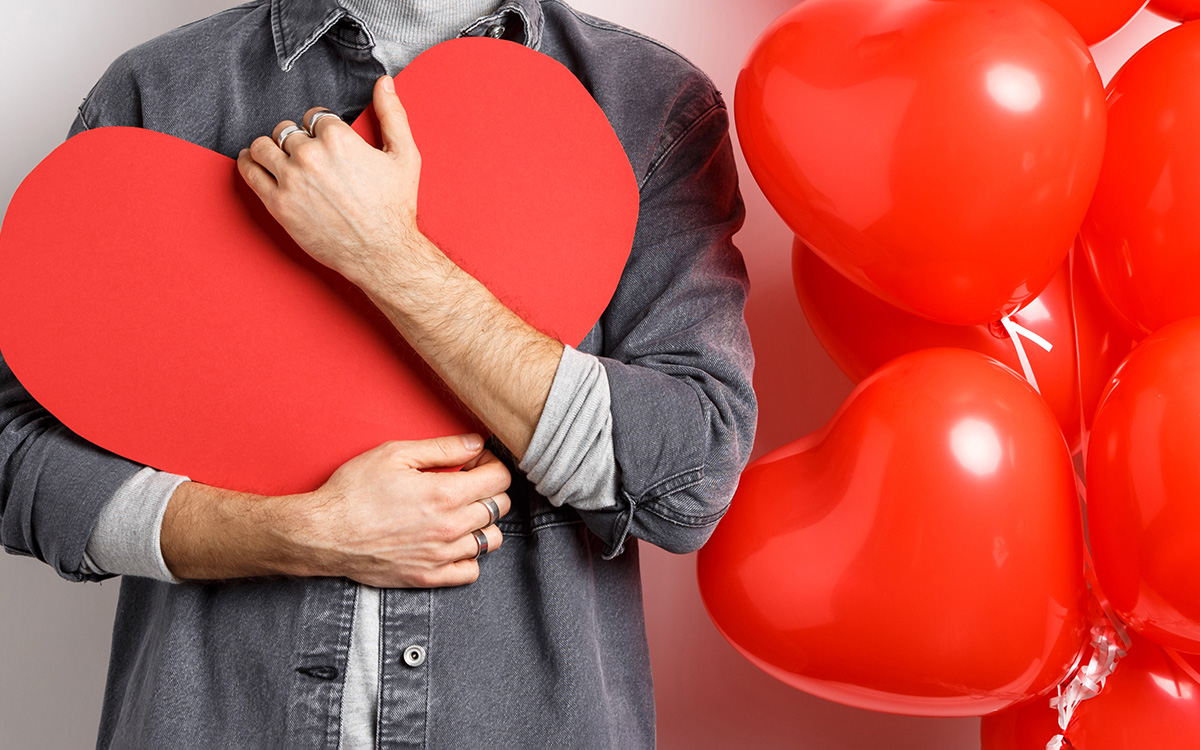 Michael,
I am a 43-year-old gay guy and single. I've never been in a relationship for more than a few weeks.
I really would like to be with someone. I have a clear image of the life I would like to have. Kind, sexy husband, beautiful home, travel, definitely a kid, maybe a few.
I've been dreaming of this my whole life and feel the clock ticking. Why am I still single?
I've gone on many, many, many dates. But I haven't found "the one."
My friends tell me I am too picky and they also say I don't really want to be in a relationship, or I would be in one by now. I completely disagree. I know I want to spend my life with someone.
But what they keep saying really bothers me and I am afraid they might be right, even though I don't think it's true.
Somehow, no one I have met is on the same wavelength as I am, in major ways. Some guys don't want kids. Some only focus on partying. Some don't pay attention to having a decent body. Some never read anything but Instagram.
Overall, I'm a flexible guy, but I have a few bottom lines. Serious, intelligent, wants a family, takes care of himself. These are deal breakers for me and I can't settle.
I broke up with a guy last week who is really a great, sweet guy. We actually lasted almost two months. My friends love him. He wants a family, is completely a sincere individual. But the sex really was mediocre.
I'd love your feedback.
Michael replies:
My hunch is that you are finding reasons to reject potential partners so that you don't have to deal with the realities of being in a relationship.
Yes, it's possible you haven't yet met a guy you really click with. Of course you want to spend your life with someone who wants the same general outline of life that you do. And of course, you want to like that person a lot and find them attractive.
But I think it's more likely that you are rejecting guys with whom you could have the life you dream about. The big clue, of course, is that last guy you broke up with. He checked so many of your boxes—but the sex was mediocre.
Well, sex isn't always amazing, even with someone you care about and to whom you're attracted. It's often possible to improve sex (did you talk to him about doing so?). And seven weeks doesn't give you a lot of data, or the relationship much of a chance.
So why are you in such a rush to get out of relationships? If you're interested in being in a long-term relationship in the future, explore this question. A few general points to consider:
What was your parents' relationship like when you were growing up? The relationships we see, growing up, influence us. When those relationships were angry, tense, or problematic in some big way, we may not find relationships all that appealing on a deep level, even if we think we want one.
How do you feel about being gay, and about being in a relationship with another guy? Many gay men are uncomfortable in relationships, for many reasons. We may have negative feelings about ourselves, so we feel we don't deserve much. We may have all sorts of judgments about other gay men, so we reject potential partners. We may think gay relationships are less-than. We may not see a lot of role models for healthy long-term gay relationships around us.
How do you feel about striving to be close to another person with no guarantee of how it will go? The combination of intimacy and vulnerability that a close relationship requires can feel scary. My guess is, you avoid it—and if you didn't talk to your last guy about the sex issue, I'm right.
Vulnerability is unavoidable if you want closeness. They go together. If you aren't willing to be vulnerable, you will be alone, or in a distant relationship.
One more angle to consider: Accepting a less-than-perfect partner.
In our culture, which promotes images of perfect bodies, homes, vacations, partners, and lives, it can be hard to accept the reality that perfection is not reality. A flawed partner can feel like a reflection of our own worth. What will people think of me if I'm with this guy? Why should I have to settle?
You don't have to settle, but again, if you're not willing to, you'll likely be alone. And keep in mind that even if you find someone whom you think is perfect, something will come up — or he will change over time (just as you will).
Beyond the wonderful times of joy and companionship that you are seeking, great relationships push us to tolerate all sorts of experiences far outside of our comfort zone. Enduring these experiences is frequently hard work and sometimes painful. It's also a path to growth, resilience, and a meaningful, deeply lived life.
Michael Radkowsky, Psy.D. is a licensed psychologist who works with couples and individuals in D.C. He can be found online at michaelradkowsky.com. All identifying information has been changed for reasons of confidentiality. Have a question? Send it to [email protected].
My girlfriend drinks too much. What do I do?
A tricky problem to navigate in relationship of equals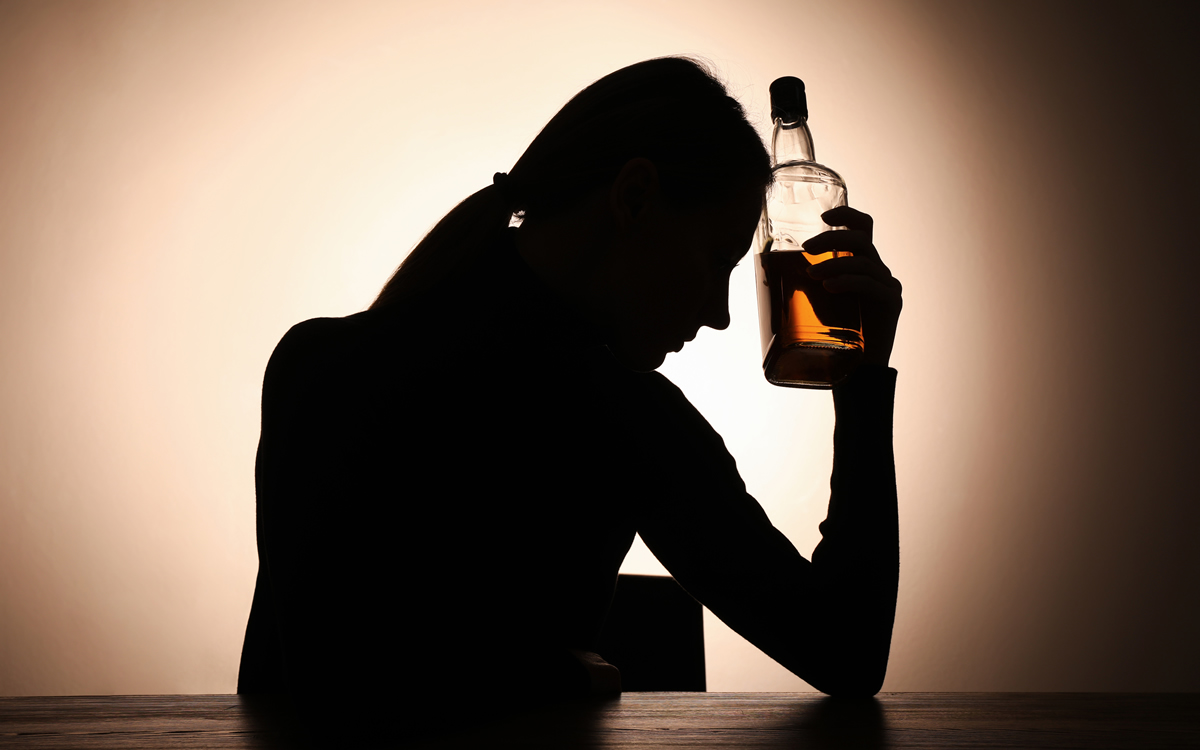 Dear Michael, 
My girlfriend drinks way too much and it worries me a lot. We've been together for three years and I'd like to make it forever, but only if she stops.
I've explained to her that her drinking is especially scary to me because my older brother died of of an overdose when I was a teen, long before I met Lucy. I can't lose someone I love like that again.
Lucy tells me that I'm making a big deal out of nothing. She says she doesn't drink any more than her friends, and it's mostly just a fun weekend thing.
I don't agree with her about any of this. Sometimes she drinks to black out. I've had to clean her when she's thrown up all over herself after a night out with her friends, at least three times in the last six months, which is a really disgusting thing to have to do. And just last week she came home on a work night so drunk that I couldn't get her up for work the next morning.  I'm worried this behavior is going to endanger her job.
I know that Lucy had a really tough time growing up. Her parents are anti-gay and cut her off. She has no contact with any of her family. I am pretty sure she's depressed from all this, and I think drinking is a way to cope. I keep encouraging her to talk to me about all of this but she usually shuts down when I ask.  
I've urged Lucy to go to therapy to help her deal with her family stuff and I've also begged her to consider an alcohol treatment program. She gets annoyed with me whenever I bring this up and has told me that I'm overreacting because I lost my brother.
I don't want to leave her because she's a fantastic girlfriend in so many ways. But I can't deal with her drinking.  
How do you get through to someone who can't see their own self-destructive behavior?
Michael replies:
I'm sorry, I know it feels awful when you can't help someone you love who is having a hard time.
The reality, though, is that you can't force Lucy to address her drinking. You should bring up your concerns, as you've done; but what she does is up to her.
If you are willing to stay with Lucy as she is, perhaps you can take better care of yourself in this relationship and change some of your behaviors to help you be less resentful. While there are no guarantees, your actions may influence Lucy to take more responsibility for herself.
For example, if you don't like cleaning her up, why continue to do so? You might think I'm picking on a small point, but I'm not. Lucy chooses to drink and she is responsible for the consequences. When you do her work for her, she doesn't have to deal with some of those consequences. And you wind up feeling like a resentful victim, although you're putting yourself in that position.
I've heard from many clients in similar predicaments over the years, and they usually tell me that they "have to" help the person they love to get out of whatever awful spot they've gotten themselves into. I understand that leaving Lucy in a mess may seem heartless (and disgusting), but the fact remains that you're letting Lucy off the hook when you step in. (Of course, I'm not advocating that you leave her in any dangerous or life-threatening situation).
Another example: Spending time trying to wake Lucy up so that she won't be late for her job. If Lucy has to deal with the consequences of her drinking, she may (again, no guarantee) decide to cut back.
Regarding Lucy's suggestion that you are blowing her drinking out of proportion, that's a matter of opinion, and you get to have your own opinion here. Lucy's drinking is a problem for you, but evidently not for Lucy.
So where does this leave you?
If you aren't willing to have a girlfriend who drinks to the extent that Lucy does, let her know. But please don't say this unless you mean it. Threatening consequences to get someone to change is an ugly way to behave in a relationship. On the other hand, telling someone what you aren't willing to live with is part of constructing an honest and respectful relationship.
Three more points: First, your continuing to argue with Lucy about this issue gives her someone to fight with about how much she drinks, instead of possibly confronting herself. This includes hypothesizing to Lucy about why she drinks as much as she does.
Second, in your efforts to rescue Lucy, you are positioning yourself as her superior in the relationship rather than her peer. If you want a relationship of two equal partners, this is not a good move.
Finally, you might consider attending Al-Anon, a group for people who are concerned about a loved one's drinking. This could help you feel less alone, get some clarity about why you are making the choices you are making, think of ways to support Lucy without telling her what to do, and decide what you want to do going forward.
Michael Radkowsky, Psy.D. is a licensed psychologist who works with couples and individuals in D.C. He can be found online at michaelradkowsky.com. All identifying information has been changed for reasons of confidentiality. Have a question? Send it to [email protected].
Gay clone wonders if he's part of an ant colony
Why do we cede control of our social lives to others?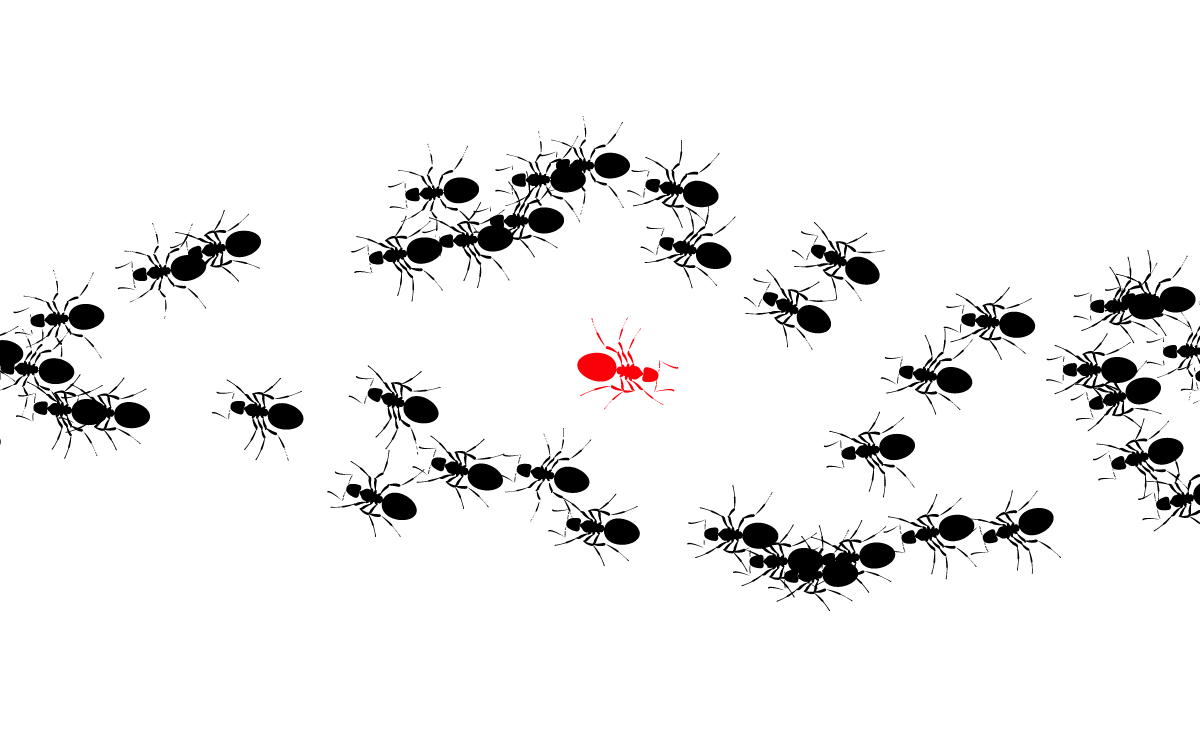 Michael,
Looking at some photos from my weekends at the beach this summer, it struck me that me and my friends (gay men in our 30s-40s) all pretty much look alike. Practically the same haircut, gym body, swimwear, smile. I almost couldn't tell who was who.
This got me thinking. I live in the same apartment building as a lot of my friends. We all have similar furniture and watch the same shows and eat at the same restaurants and go to the same clubs and dance to the same music and drink the same drinks and vacation in the same places and work out at the same gym and belong to the same sports leagues and go to the same concerts and have the same routines.
I'm not even sure who makes the decisions about what to do. Something is popular, or becomes popular, and it seems like fun and we're all doing it. Then it's on to the next thing. But who is deciding what all of us are doing, not doing, or no longer doing?
I think I'm happy, generally, having fun, but I have this strange feeling like I'm part of an ant colony instead of being an individual.
Is this just the way it is? We find our tribe and then we're all going through life together like this?
Michael replies:
I think you are facing an unavoidable dilemma that comes with being human. How much do you give up your own individuality to fit in? Put differently, what price are you willing to pay, to live an honest life and be known as the person you really are?
Did you come out—which takes great effort and brings some risks—to live a life that is right for you? Or to live pretty much the same life that your friends are living?
If you are happy doing all the same things as your friends, without even knowing for sure why you're spending your time (that is, your life) doing these things, no problem.
But you feel like you're part of an ant colony. So clearly, this way of living doesn't sit all that well with you.
What would you be doing if you weren't following the group agenda? How would you cut your hair? Would you go to the gym as much? What shows would you like (or not like) to watch? Where would you vacation? Do you like the drinks you're ordering?
And some more important questions: What do you deeply care about? What are your values? What are the sorts of things you want to dedicate your life to? Are you living in a way that reflects any of this?
This may be the only life you get. Using it well (in my view, at least) means deciding for yourself who you want to be and how you want to live.
Sometimes people are afraid to be different out of fear that they won't fit in with their friend group. People often tell me they're worried they will be criticized or viewed negatively for wanting to do things that are different from what "everyone" likes to do. No one wants to be left out of parties or dinners or vacation plans.
Do you think your friends would still want to spend time with you if you weren't always on board with "the plan," or suggested some new ideas for activities that you were genuinely interested in?
It's possible that if you start developing more of an individual identity, you might fit in less with some (or even all) of your friends. Feeling lonely or unpopular is not fun. You may have to decide if that's better or worse than putting on a persona to fit in and be accepted.
It's also possible that you can be more thoughtful about what you do, sometimes say "no" and still be part of your friend group.
Even if your friends aren't always on the same page, I'm hopeful you can continue to have close relationships with at least some of them. A real friendship should be able to tolerate different views and different interests. How could it be otherwise, when all of us are different in some big ways, even from our closest friends?
Thinking about your dilemma through this lens, you could view sharing more of yourself with your friends and letting them know you better as an invitation for greater closeness.
If you make any moves along these lines, perhaps you will find that some of your friends have similar feelings. You might be less alone than you think.
In any case, you will be choosing a more honest life and the opportunity to be known for whom you really are.
(Michael Radkowsky, Psy.D. is a licensed psychologist who works with couples and individuals in D.C. He can be found online at michaelradkowsky.com. All identifying information has been changed for reasons of confidentiality. Have a question? Send it to [email protected].)