Lesbian wife suddenly wants to become a mom no matter what
Couple reaches stalemate over whether or not to start a family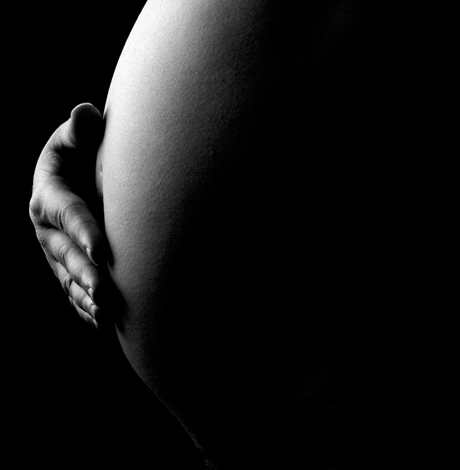 Michael,

My wife has decided we have to have a baby but I have no interest in becoming a mom.

She never brought this up as something she wanted for the two years we were dating. In fact, we often poked fun at the new expectation that gay couples should be just like straight couples, settling down to have children after the wedding. 

But we got married a year ago and here we are in this predicament. Ashley turned 38 last month and her younger sister just had a baby who is the first grandchild in the family. Ashley says that seeing her sister bond with our new niece has made her realize that she wants to be a mother.

Because she's afraid she's getting too old to get pregnant, Ashley is pushing me to get on board so that she can start trying right away. But there's no way I want to do this.

I'm not interested in putting in the time to raise a child. I've never particularly liked children and I don't even like spending time with our new niece, who mainly wails.

I'm also far more interested in using my free time and extra cash for leisure than for monitoring playdates and paying tuition.

Ashley says I'm being selfish, not thinking how important this is to her. By that logic, isn't she being selfish by not thinking how important it is for me not to have a child?

She also says that it's important to "give back" to the world by raising a child. But I give a lot of money to charities that help animals and the environment. I think there are too many humans already and we're making a mess of this planet. It seems crazy to go out of our way to create more.

Very seriously, I also wonder what any child's life will be like when they grow up, given the increasingly dire predictions about global warming. Why bring someone into this world that is likely going to be a scary and difficult place to live?

But above all, I just don't want to put in the time and resources necessary to properly raise a child. Yet Ashley is determined to do this and I can't reason her out of this. We're at a stalemate.  Any pointers for how we can figure this out?
Michael replies:
You're finding out how challenging marriage can be. 
We think we know the person we marry, we think we're on the same page regarding all the important stuff, and then, wham! The other person keeps changing. And so do we. 
That's marriage.
If you're determined not to have a child and it's more important for you to be childless than to be with Ashley, and if Ashley would rather have a child than be childless with you, then the two of you have three choices: You can end your marriage right now, you can stay together and feel resentful and miserable about your lot in life going forward or you can challenge yourself to wholeheartedly change the vision you have for your life.
So, before considering deal breakers and end games, talk with each other about why what you want is important to you. And listen to your spouse's answer with an open mind. The winner/loser dynamic is a surefire way to destroy goodwill in a relationship, so stop trying to talk your spouse out of her opinion.
Instead, strive to be curious, to learn why your partner has this dream for her life. One of you might decide that because you love your wife and do not want to lose the relationship, you are willing to support her dream, even if your life won't play out the way you'd hoped. 
This is not about compromise. Supporting your partner's dream means being all in.
One important aspect of marriage is dealing with our differences. If you can manage this without losing yourself or losing the other, you're likely to have a vital, resilience-building journey through life.
That said, if you remain married there is no way for Ashley to be a mother and for you not to be a mother. If you do agree to become a parent, you will have to be a loving parent and give your child your best. It would be an injustice to the child not to do so.
Even with a small child, it is possible to have some life of your own and some leisure time. If you speak with parents whom you know with children of varying ages, you might learn that the picture is not as bleak as you imagine. Kids don't remain wailing infants forever, but at first they can be all-consuming.
I understand your concern about bringing children into this world. At present, things do seem awfully bleak for humankind going forward. Though there are no guarantees, perhaps you would raise a thoughtful child who might make a positive difference toward a better future for our planet.
Michael Radkowsky, Psy.D. is a licensed psychologist who works with LGBT couples and individuals in D.C. He can be found online at michaelradkowsky.com. All identifying information has been changed for reasons of confidentiality. Have a question? Send it to [email protected].
Gay clone wonders if he's part of an ant colony
Why do we cede control of our social lives to others?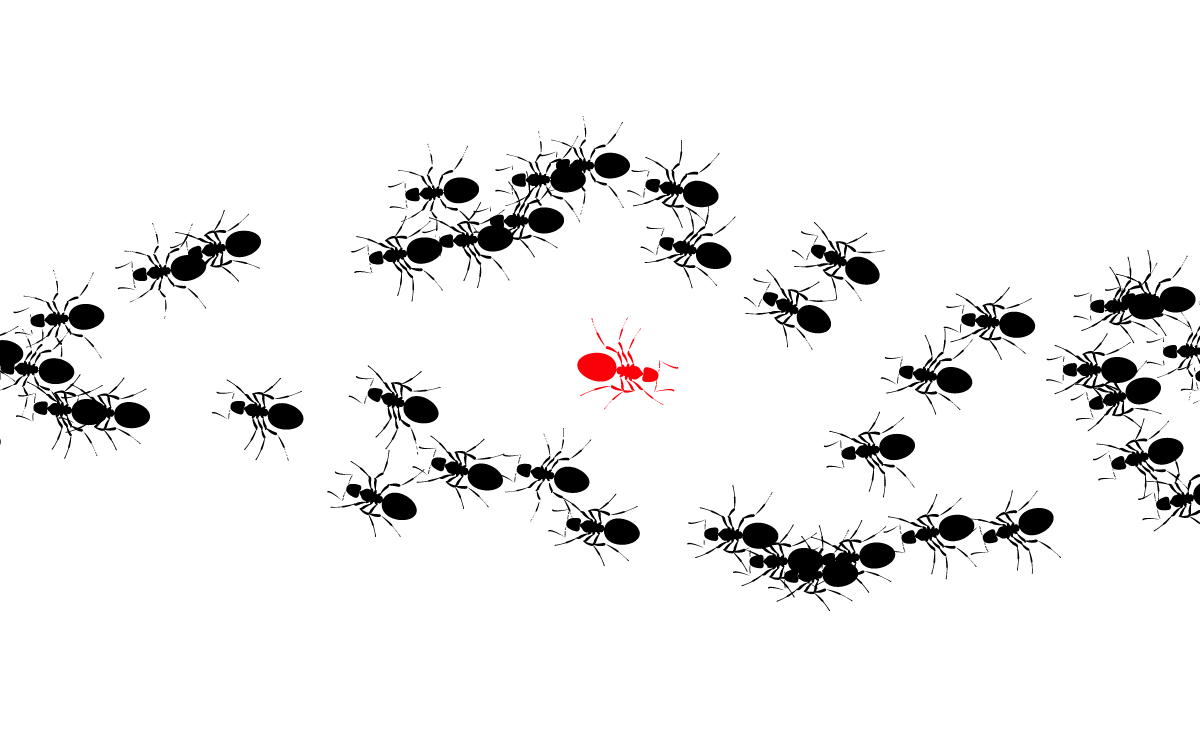 Michael,
Looking at some photos from my weekends at the beach this summer, it struck me that me and my friends (gay men in our 30s-40s) all pretty much look alike. Practically the same haircut, gym body, swimwear, smile. I almost couldn't tell who was who.
This got me thinking. I live in the same apartment building as a lot of my friends. We all have similar furniture and watch the same shows and eat at the same restaurants and go to the same clubs and dance to the same music and drink the same drinks and vacation in the same places and work out at the same gym and belong to the same sports leagues and go to the same concerts and have the same routines.
I'm not even sure who makes the decisions about what to do. Something is popular, or becomes popular, and it seems like fun and we're all doing it. Then it's on to the next thing. But who is deciding what all of us are doing, not doing, or no longer doing?
I think I'm happy, generally, having fun, but I have this strange feeling like I'm part of an ant colony instead of being an individual.
Is this just the way it is? We find our tribe and then we're all going through life together like this?
Michael replies:
I think you are facing an unavoidable dilemma that comes with being human. How much do you give up your own individuality to fit in? Put differently, what price are you willing to pay, to live an honest life and be known as the person you really are?
Did you come out—which takes great effort and brings some risks—to live a life that is right for you? Or to live pretty much the same life that your friends are living?
If you are happy doing all the same things as your friends, without even knowing for sure why you're spending your time (that is, your life) doing these things, no problem.
But you feel like you're part of an ant colony. So clearly, this way of living doesn't sit all that well with you.
What would you be doing if you weren't following the group agenda? How would you cut your hair? Would you go to the gym as much? What shows would you like (or not like) to watch? Where would you vacation? Do you like the drinks you're ordering?
And some more important questions: What do you deeply care about? What are your values? What are the sorts of things you want to dedicate your life to? Are you living in a way that reflects any of this?
This may be the only life you get. Using it well (in my view, at least) means deciding for yourself who you want to be and how you want to live.
Sometimes people are afraid to be different out of fear that they won't fit in with their friend group. People often tell me they're worried they will be criticized or viewed negatively for wanting to do things that are different from what "everyone" likes to do. No one wants to be left out of parties or dinners or vacation plans.
Do you think your friends would still want to spend time with you if you weren't always on board with "the plan," or suggested some new ideas for activities that you were genuinely interested in?
It's possible that if you start developing more of an individual identity, you might fit in less with some (or even all) of your friends. Feeling lonely or unpopular is not fun. You may have to decide if that's better or worse than putting on a persona to fit in and be accepted.
It's also possible that you can be more thoughtful about what you do, sometimes say "no" and still be part of your friend group.
Even if your friends aren't always on the same page, I'm hopeful you can continue to have close relationships with at least some of them. A real friendship should be able to tolerate different views and different interests. How could it be otherwise, when all of us are different in some big ways, even from our closest friends?
Thinking about your dilemma through this lens, you could view sharing more of yourself with your friends and letting them know you better as an invitation for greater closeness.
If you make any moves along these lines, perhaps you will find that some of your friends have similar feelings. You might be less alone than you think.
In any case, you will be choosing a more honest life and the opportunity to be known for whom you really are.
(Michael Radkowsky, Psy.D. is a licensed psychologist who works with couples and individuals in D.C. He can be found online at michaelradkowsky.com. All identifying information has been changed for reasons of confidentiality. Have a question? Send it to [email protected].)
Gay son resentful after caring for ill parent
Busy straight brother not pitching in to help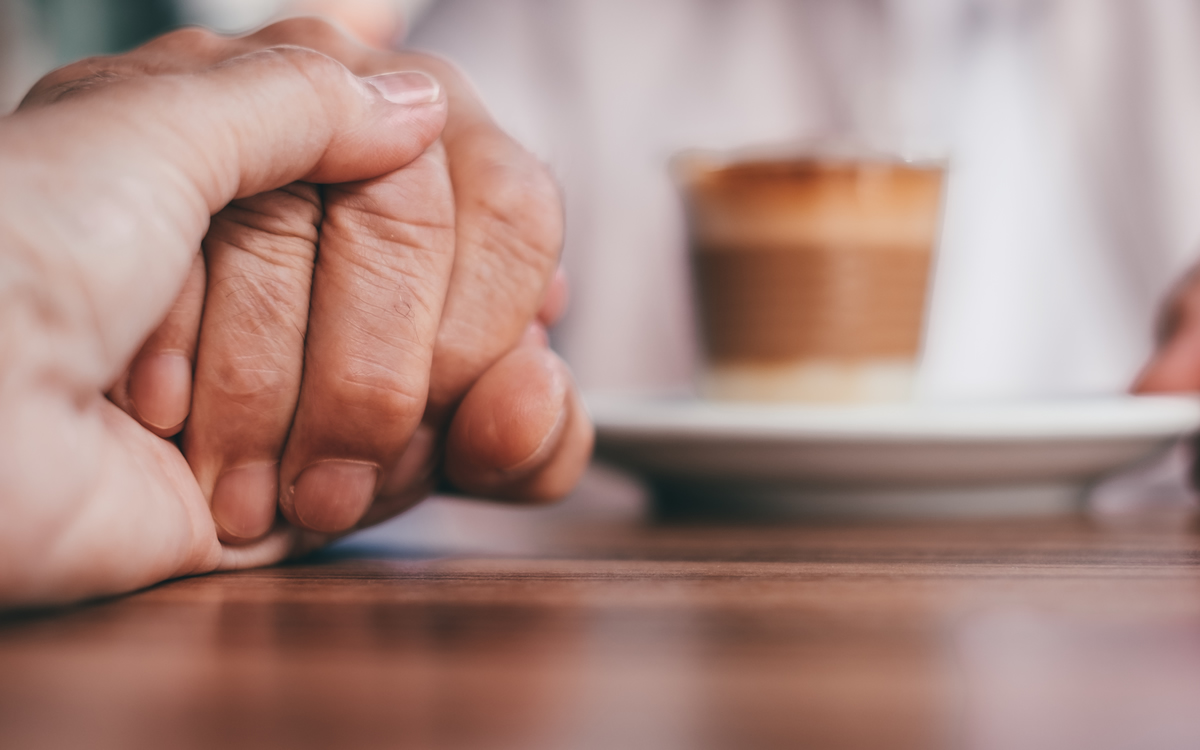 Dear Michael,
My dad died a few years back and lately my mom, who lives alone, is in frail shape. She lives about two hours away and I'm doing the bulk of the caretaking. This includes visiting her weekly, grocery shopping, managing her medical appointments, and arranging/monitoring her home health aides. I love my mother but I am getting overloaded with the responsibilities.
I have a brother, Jeff, who actually lives a lot closer to mom than I do. He's straight, married, and has three young-ish children. And he's not doing a lot to help.
My mom doesn't ask Jeff for much because she "doesn't want to bother" him. He doesn't volunteer to do almost anything, and I'm reluctant to push him because I know he works insane hours (typical lawyer) and has lots of family responsibilities.
I'm not straight, I'm not partnered, I have no kids, and I didn't choose a demanding career. But does this mean I have to do the lion's share?
It seems like my family thinks my life isn't as important as Jeff's.
I have great friends whom I love to spend time and travel with. I've had a lot less time to do that for the past 18 months. Also, I've been single for a long time. I want a relationship, but I don't have time to be looking when I'm spending most weekends out of town taking care of mom.
I keep putting my needs aside, because if I don't, my mom's going to suffer. But I'm getting increasingly resentful. I don't see a great way out of this situation. Do you have any suggestions?
Michael replies:
Yes, I have some suggestions to help you stop feeling so helpless and resentful.
First: Maybe your family thinks your life isn't as important as Jeff's, and maybe they don't. But you definitely treat your life as less important, by not setting any kind of boundary.
Waiting for your mom and Jeff to honor a boundary that you aren't setting is not a great idea. You can't expect other people to do more for you than you are willing to do for yourself.
I get that you don't want to upset or guilt your mom, or put too much pressure on Jeff when he has lots of family and job responsibilities. But sometimes you've got to choose between possibly upsetting others, or feeling resentful and not having time to live your own life. Not an easy choice, and not an avoidable dilemma.
If you do ask your mom and Jeff for what you'd like from them, keep in mind that your power to influence other people is limited. In other words, while you can definitely ask them for what you want, you can't ensure they will do what you ask.
If your mom and Jeff don't change their behavior, you're not out of luck, not a bit. Because there is one person whom you can greatly influence to improve the situation.
Of course, I'm talking about you. This is your life to live, and you get to set a boundary around what you are willing to do for others.
Just for example: Maybe you don't want to visit mom every weekend, so that you have some time for yourself. Maybe you want to leave some things undone some of the time, such as a grocery run. Would mom survive if you missed a weekend visit here and there? Would Jeff (or one of your mother's aides) step up if you weren't available to buy the groceries occasionally?
If I were working with you in therapy, I have a sense that at this point, you would argue with me that it isn't possible for you to stop doing any of the things you're doing.
If I'm right about this, you've likely got some things to figure out before you can tolerate making changes. This brings us back to the interesting question of why you might believe that your life isn't all that important.
A few questions for your consideration:
What might be difficult or scary about setting a boundary?
What would you think about yourself if you did put yourself first?
Do you think that only you can/will make sure everything gets done right?
Is putting aside your own needs a familiar behavior?
What might be appealing about doing so?
Why might you believe you are "less than"?
One more point: Don't stop doing things for your mother just because you're angry or resentful. You don't want to act merely out of strong emotion, because then you're not really in charge. It's always a good idea to thoughtfully choose how you want to behave.
So, one more big question to ask yourself, here and always: What are your own standards for yourself, and how do you adhere to them so that you live your life in a way that you respect?
(Michael Radkowsky, Psy.D. is a licensed psychologist who works with couples and individuals in D.C. He can be found online at michaelradkowsky.com. All identifying information has been changed for reasons of confidentiality. Have a question? Send it to [email protected].)
Am I the only gay man who doesn't sleep around?
Seeking friend group less interested in drugs, partying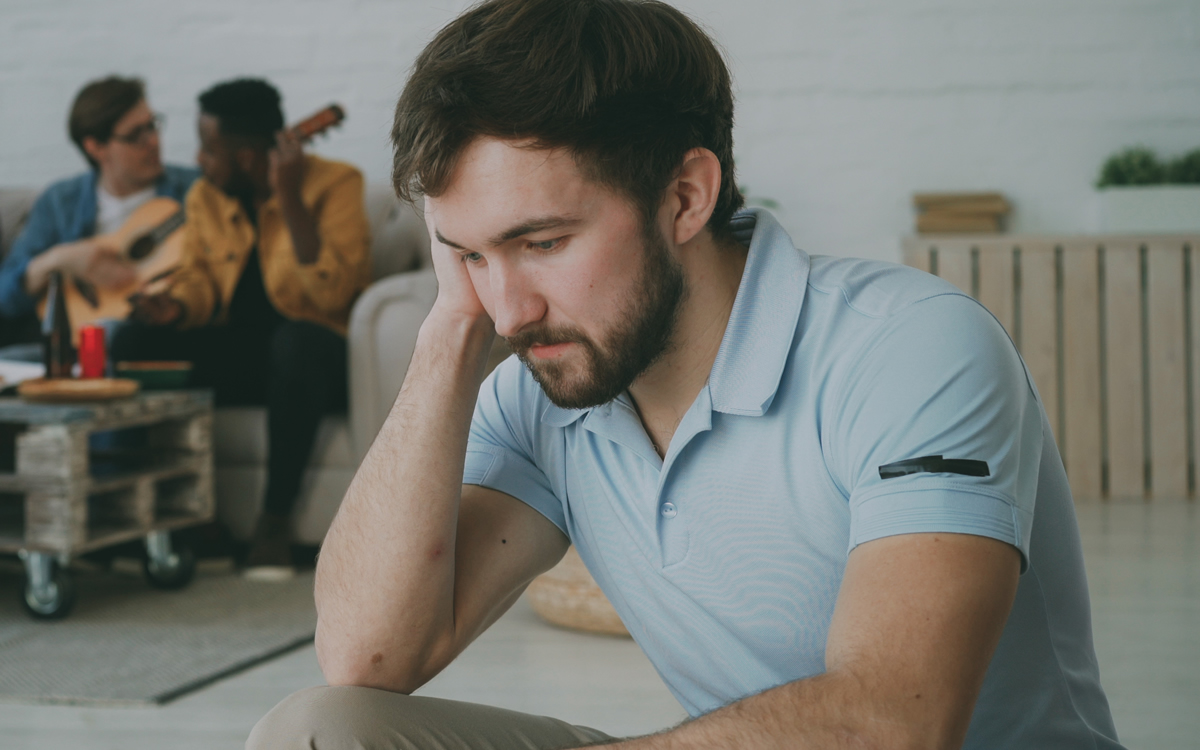 Dear Michael,
I am a 22-year-old man and I am starting to hate being gay.
It's not that I feel bad about being attracted to men. I would love to date a guy, get married, and spend my life with him. My problem is that the values of the gay men I am meeting have nothing to do with what I want in life.
I've been living in D.C. for almost a year now and pretty much all I come across are guys who want to have sex with as many hot men as possible.  
Relationships, commitment, and honesty don't seem to mean anything, as far as I can tell. I've had guys in long-term relationships hit on me or propose threesomes with their partners.  My ex-boyfriend was hooking up on Grindr multiple times per week after we had agreed to be exclusive. When I found out, he told me that it's impossible for a gay guy not to sleep around.
What is it with gay men? Everyone seems to predominantly focus on sex. Whenever I go out to brunch with my gay friends, people are showing pictures and sometimes even X-rated videos of their latest hookups. Sex isn't something special, just a recreational activity/competition.  
None of my straight friends act anything remotely like this.
Also, pretty much every gay man I spend time with seems to love getting trashed. I'm not anti-alcohol but I don't see the fun in getting completely drunk regularly. I'm wary of recreational drugs but guys around me use them nonchalantly all the time. What kind of connection can you have with people around you when all of you are drunk or high on something?
I've tried to talk with my gay friends about how I feel but they respond like I'm from another planet, as if I'm questioning why they want to breathe oxygen.
I just think there's a lot more to life than hooking up, that people should treat each other as more than just potential sex partners, and that sleeping around when I'm in a relationship doesn't make for a great relationship. But I seem to be the only gay man I know who feels this way.
I don't want to live the kind of life I see all around me. But I worry that unless I give up my values, I'm going to be lonely.  
Michael replies:
What kind of life will you have if you give up your values? Could you respect yourself or create a life that is meaningful and that you would enjoy?
We all face pressure to conform to those around us so that we will fit in. Doing so is understandable. As you describe, it can be lonely to be on the outside. But betraying who you actually are is a high price to pay for acceptance.  
This is why people come out. And this is why, despite the peer pressure, you are the only person who should decide the kind of life you want to lead as a gay man.
There is little point in discussing the many possible reasons why many gay men dedicate so much time and energy to sex. Everyone is free to choose how they want to live and what they want to focus on. And this includes you.
You can't change other people or a community. But I'm hopeful you can find a community of friends with whom you are a better fit. I know you are far from alone in feeling as you do, because I regularly hear stories similar to yours in my practice. So rather than settling, keep looking, and look beyond the ways in which you've made your social life so far. The friend group you develop may not be as large as your current circle of acquaintances. (Or it may be larger!) In any case, you'd likely find it far more nurturing, and a lot more fun, to spend time with others who are more like-minded.  
It is not easy to feel like the odd man out. And when you want a different life from what most of your peers are seeking, it's easy to doubt that you are OK. I'm sure you already know this from having grown up gay.  
When we come out, we have the hope that we will finally have a real peer group and won't feel so different anymore. But that's not always the case. Gay men are not one homogenous group and many of us have to do some searching to find some people with whom we really connect.  
You are doing important work in thinking about who you are and how you want to live. I hope you will make the choice to honor your time on earth by living it authentically.
Michael Radkowsky, Psy.D. is a licensed psychologist who works with gay couples and individuals in D.C. He can be found online at michaelradkowsky.com. All identifying information has been changed for reasons of confidentiality.